9 Home Libraries That Elegantly Integrate Fine Art and Book Collections
These spaces by Francis Sultana, Madeline Stuart, and more are as inspiring and transportive as your favorite page-turner
Whether a cozy nook for one or an expansive arrangement that can accommodate a whole book club, libraries are often among the most sacred spaces in a home. As multipurpose rooms that can double as an office or study, each offers a distinct place for solace, contemplation, and inspiration. When it comes to the passionate art and design collectors that Galerie has profiled, it's no surprise that many have extensive book caches as well. However, their libraries range tremendously, from traditional lairs with dark wooden paneling to bright, minimalist spaces that invite the outdoors in. Below, discover an array from Galerie's archives that beautifully display fine art and remarkable tomes in a multitude of styles.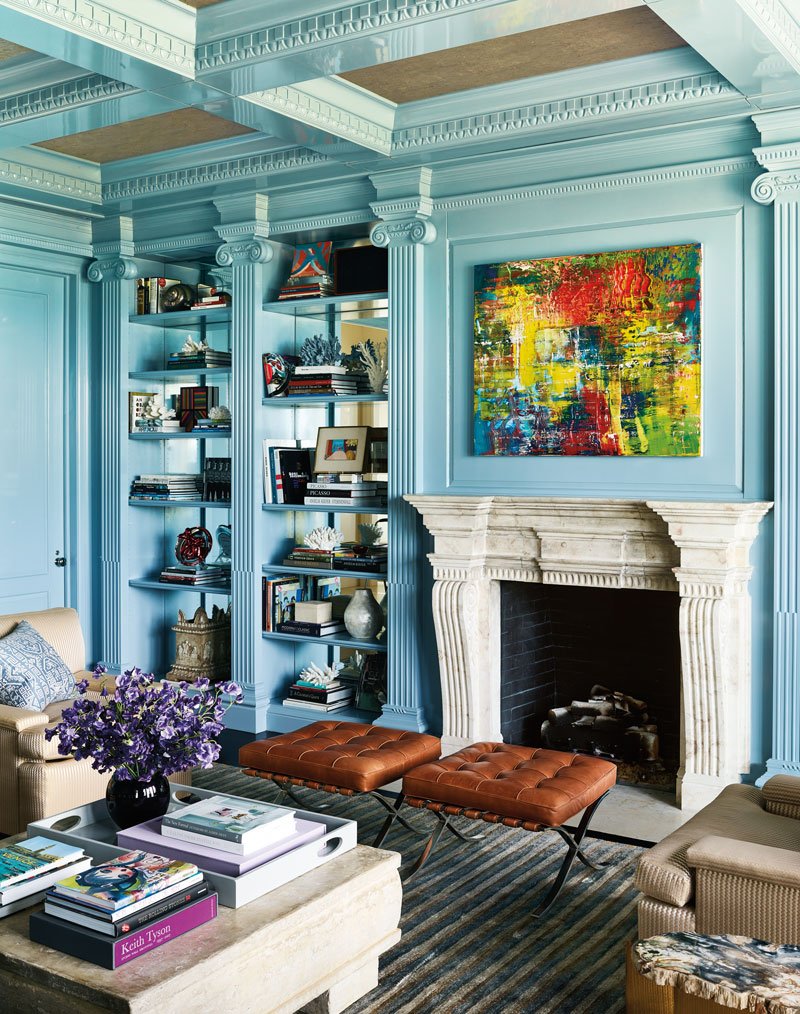 When designing their new Palm Beach retreat, a New York couple turned to Aman & Meeks to refresh the interiors of their Bermuda-style house, built by renowned architect John Volk. In the library, a rich blue lacquer enlivens the original mahogany millwork and complements a vibrant Gerhard Richter painting.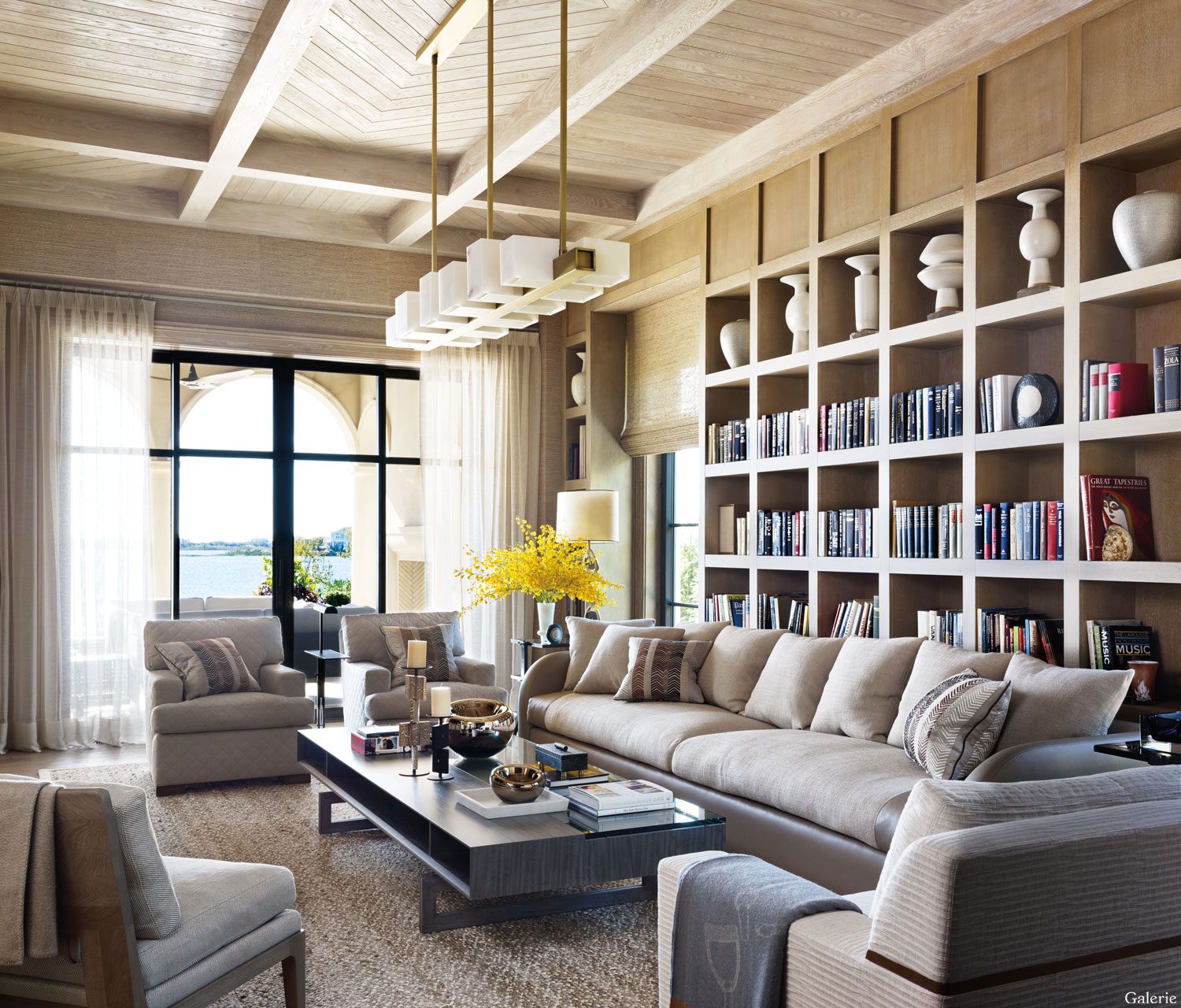 Designer Penny Drue Baird masterminded a seamless transition from this Tuscan-style Long Island home's exterior loggias to its elegantly modern interiors. The airy and artful library combines waterfront views and a muted color palette for a supremely chic, serene space.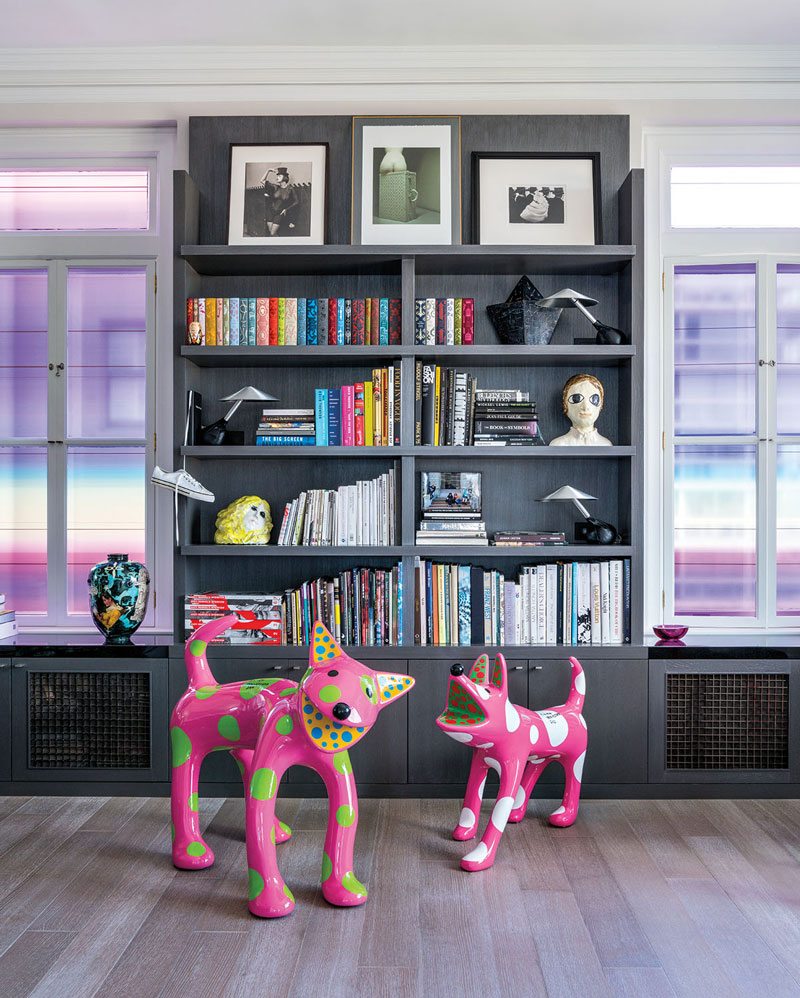 Francis Sultana is known for crafting domestic settings in which cutting-edge artworks pack a punch. In his friend collector Shaari Ergas's San Francisco loft, the designer imbued the sophisticated space with humor and wit. Speaking to that mix, the library juxtaposes Yayoi Kusama's polka-dot dogs with black-and-white images by fashion photographer Herb Ritts.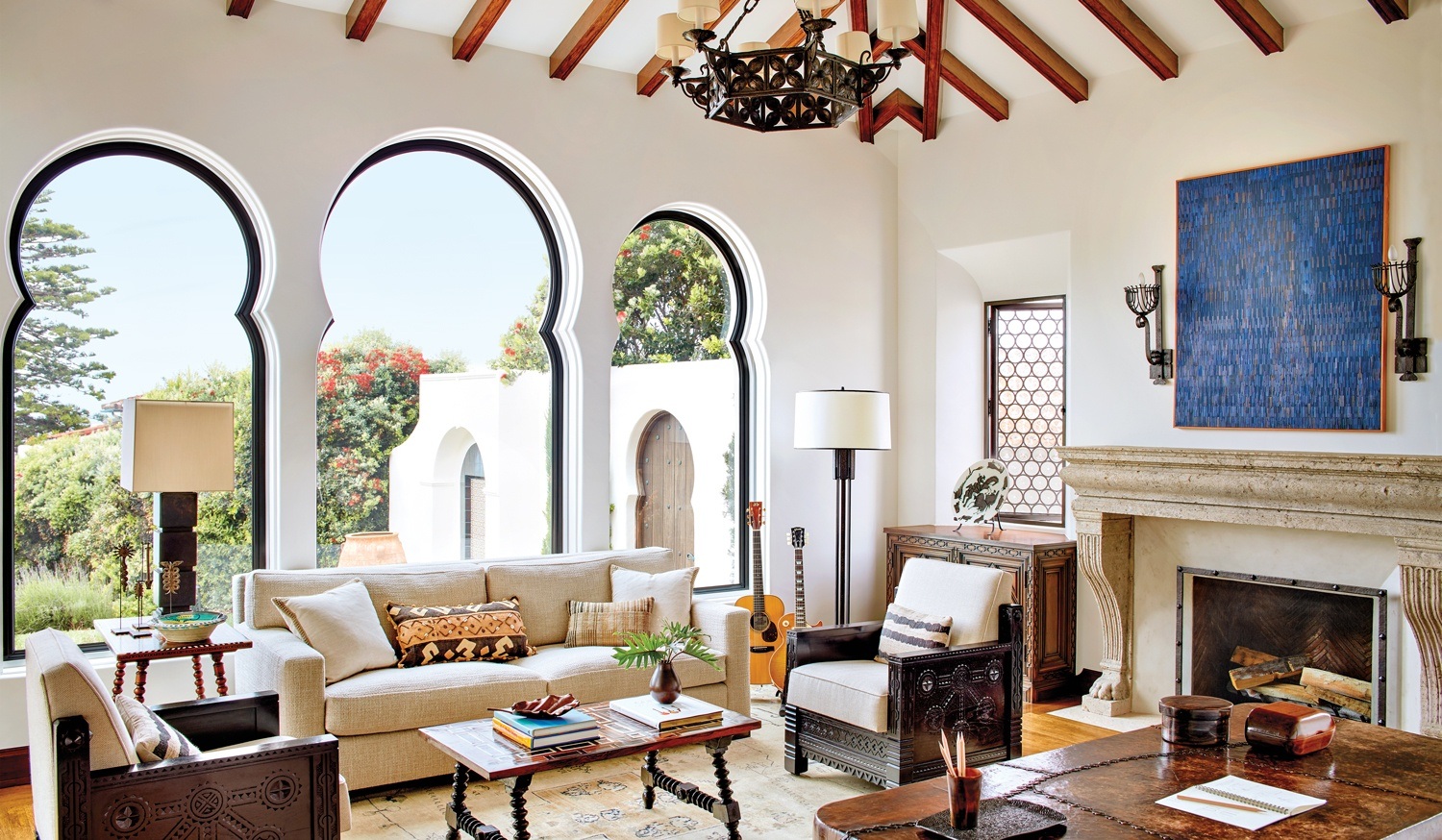 Designer Madeline Stuart may have reimagined this 1920s Spanish Revival manse in La Jolla, California, but she stayed true to the home's longstanding name, Casa de la Paz, meaning House of Peace. The sun-drenched library brings the outside in through Moorish-style windows, which add a global flair to the serene interior.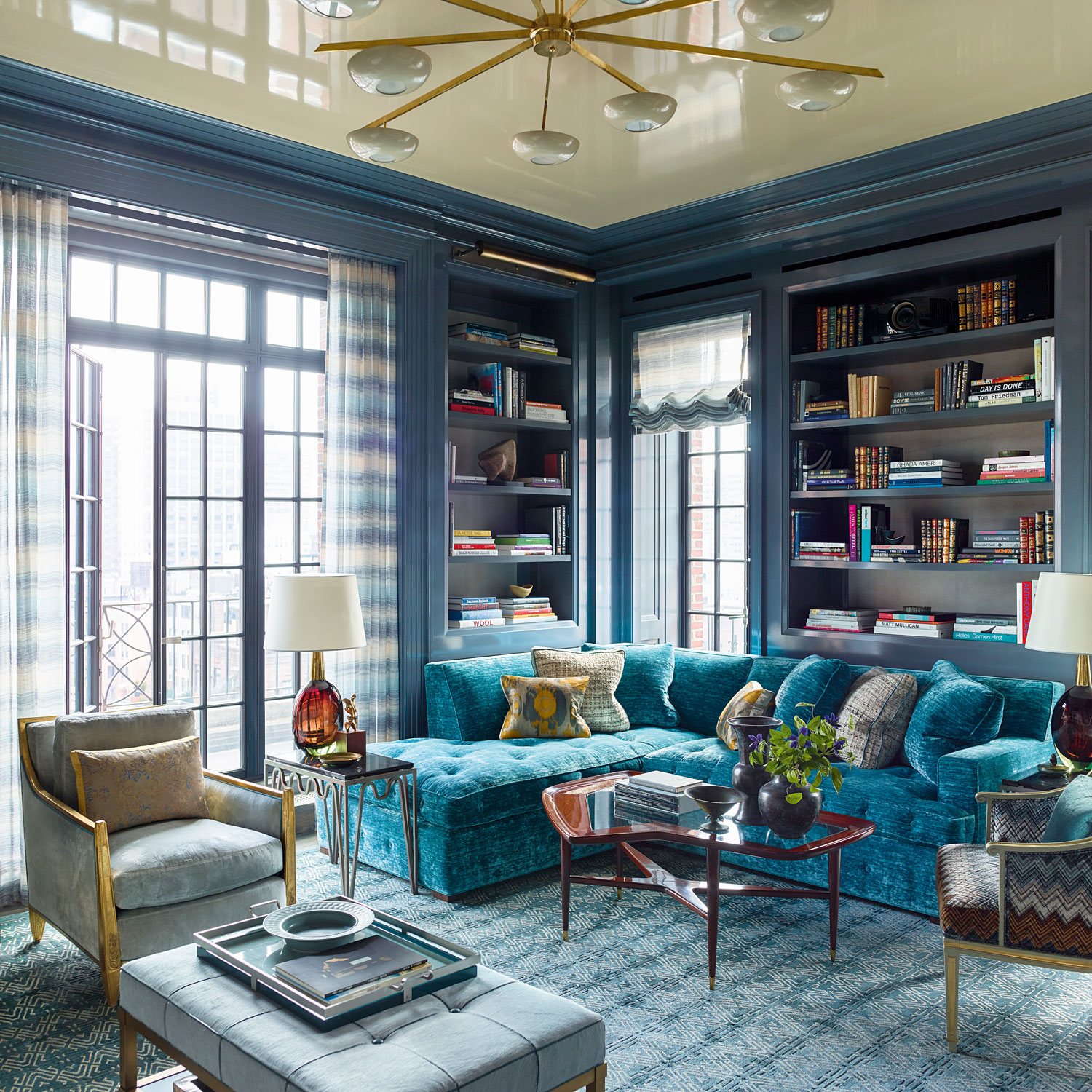 Architect Gary Brewer, partner at Robert A.M. Stern Architects, and designer Steven Gambrel collaborated on the renovation of this spacious apartment in a Rosario Candela building on Park Avenue. The duo describes the residence's style as Art Moderne: Tradition filtered through the sleek, aerodynamic angles of the Gatsby age. In the library, Gambrel accented an icy-blue and turquoise color palette with touches of gold.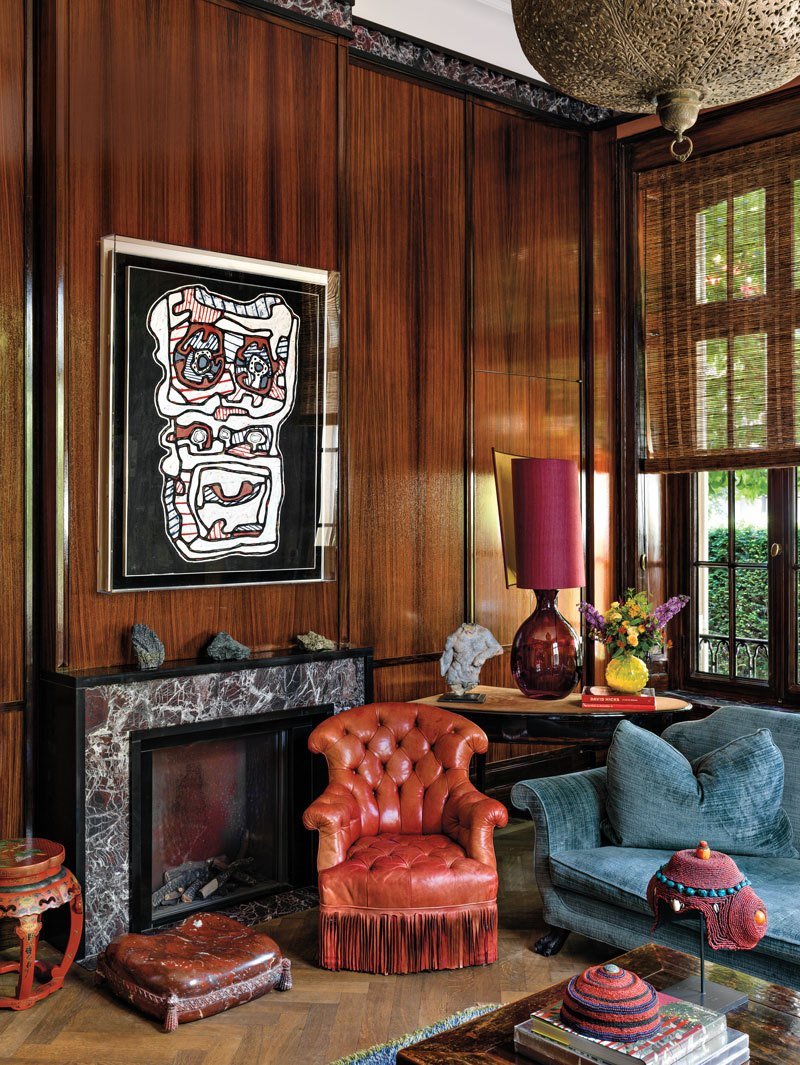 Inge Onsea and Esfan Eghtessadi, the couple behind the fashion brand Essential Antwerp, enlisted designer Gert Voorjans to revamp a former French consulate into their family home in Belgium. In the residence's library, a Jean Dubuffet painting brings a fresh energy to the jewel-toned antique furnishings, which reflect the entrepreneurs' global aesthetic.
When renovating this 8,000-square-foot home in East Hampton, Randy Correll, a partner at Robert A.M. Stern Architects, reconfigured the rooms to embrace the verdant outdoor surroundings. To furnish the space, interior designer Dara Stern sought a formal-meets-relaxed feel that emphasizes texture and artisanal touches. The library captures both of their approaches with its midnight-blue-lacquered paneling, cast-glass fireplace, screened porch, and inviting seating.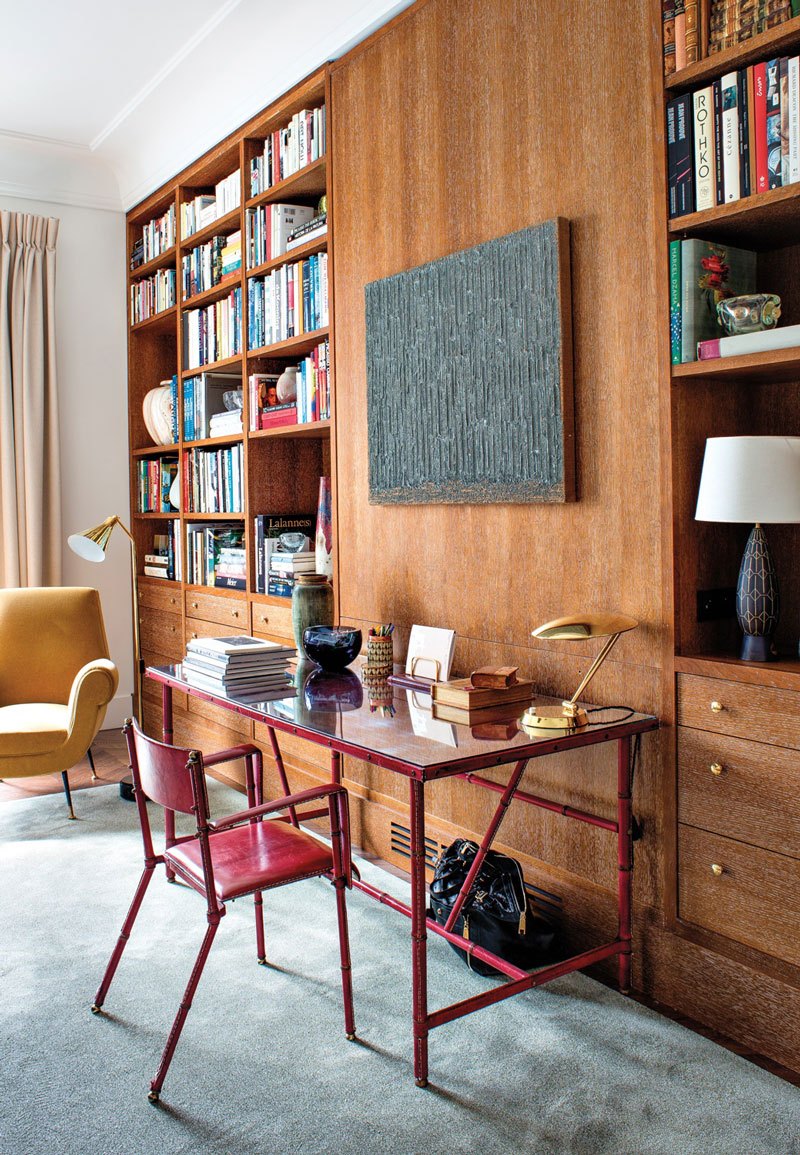 Designer Luis Laplace created an elegantly updated Parisian home for model Adriana Abascal's adventurous collection. The furnishings, some of which were purchased on weekend flea-market excursions, are as eclectic as the art. In the library, limed-oak paneling forms an elegant backdrop for a sleek Jean Adnet desk and chair wrapped in oxblood-red leather.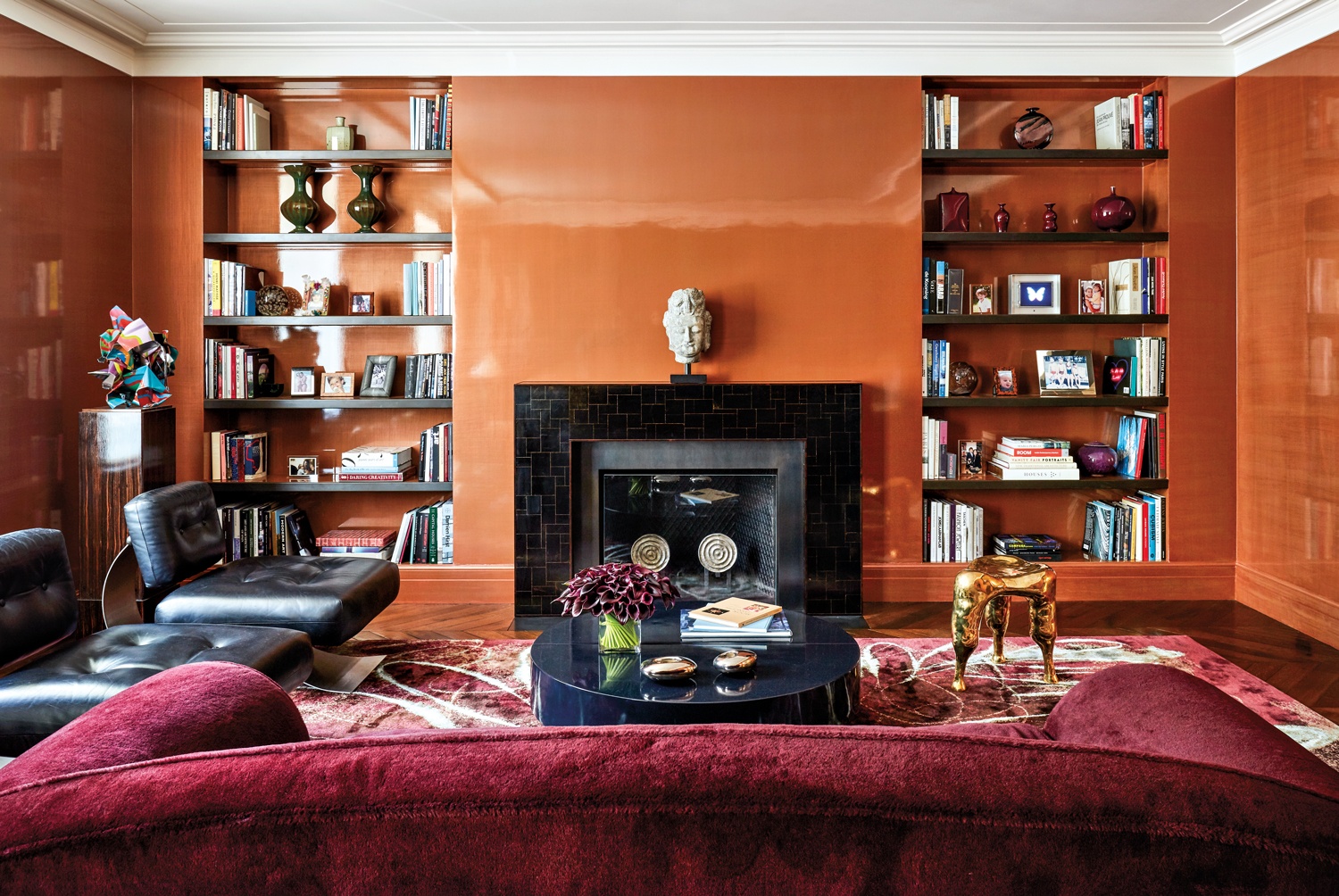 French designer Jacques Grange fulfilled collector Stacey Bronfman's fantasy of having her Fifth Avenue home be Gesamtkunstwerk, a total work of art. Though the apartment is part of a landmarked 1912 Renaissance-style building by McKim, Mead & White, the interiors feel distinctly contemporary. The warm-toned library makes a stylish canvas for John Chamberlain and Northern Zhou period Chinese sculptures.
Next Post