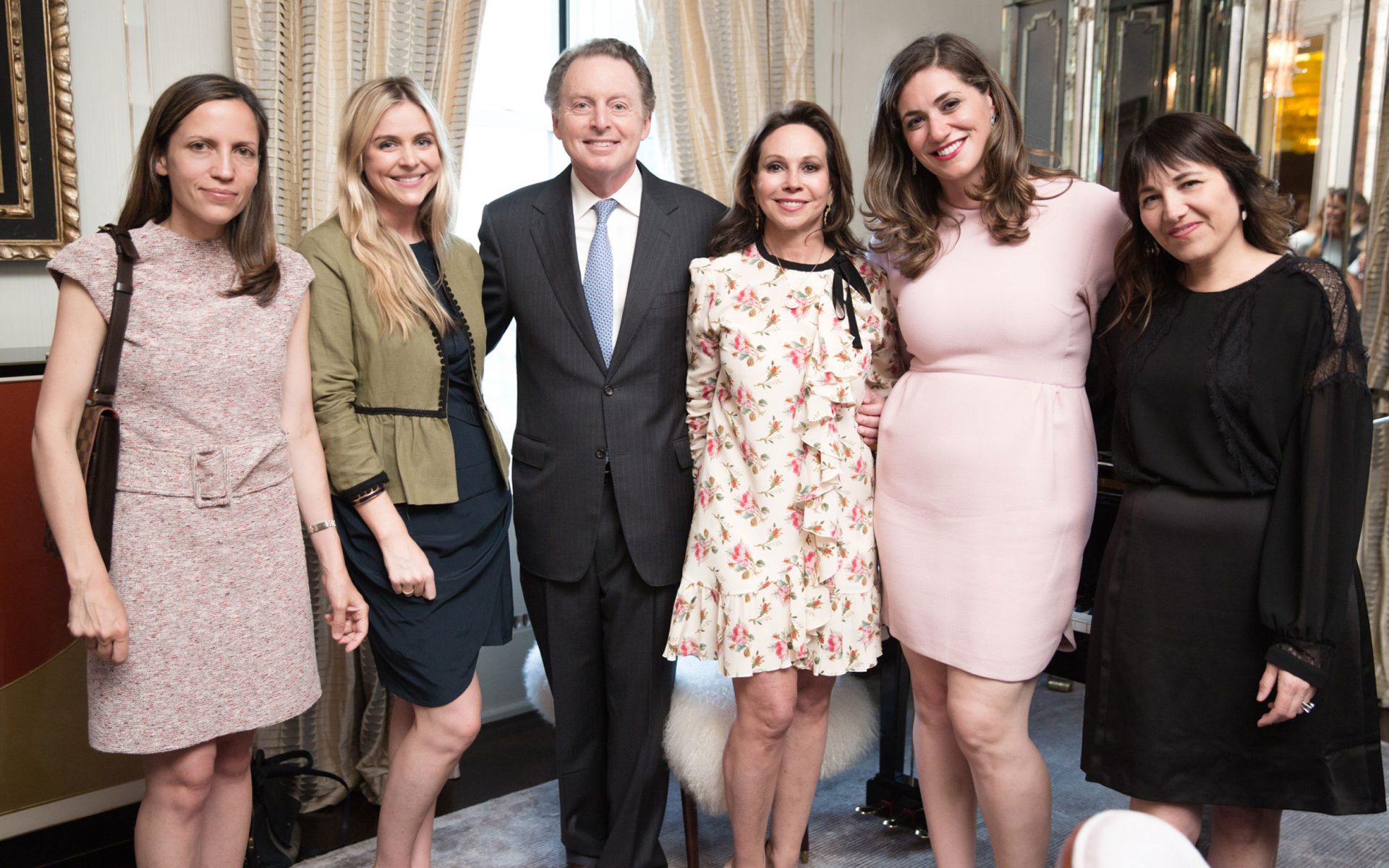 Friends of Galerie Celebrate New Team and Start of Summer
Many creative luminaries came out in celebration
Kicking off the summer season in style, on June 21,  Galerie Magazine brought friends and colleagues together to the Plaza Hotel in the private residence of Galerie's founder Lisa Fayne Cohen and her husband James to celebrate the new editor in chief Jacqueline Terrebonne and the summer issue.
Over a hundred guests gathered for the occasion sipping special cocktails which included Bellinis and Rosé Piscine, a popular drink at Frenchette, the hot New York bistro featured in our Summer issue, as well as delicious hors d'oeuvres courtesy of Cipriani on Location.
Many creative luminaries came out to revel including William Sofield, Nancy Lorenz, Brian Sawyer, Juan Montoya, Mark Cunningham, Vicente Wolf, Lee Ledbetter, Nancy Lorenz, Steven Harris, Jim Aman and John Meeks, Brian McCarthy, Lewis Baer, Jeffrey Bilhuber, Stephanie Goto, James Druckman, Kathleen Ryan, Colleen Waguespack, and Caterina Fabrizio.
Recommended: A-Listers Come Out for Hetrick-Martin Institute's Hamptons Summer Benefit
Midway through the party guests gathered around as Cohen toasted Terrebonne as well as new additions to the Galerie editorial team including digital director Rozalia Jovanovic and editor at large Jennifer Ash Rudick.
Next Post