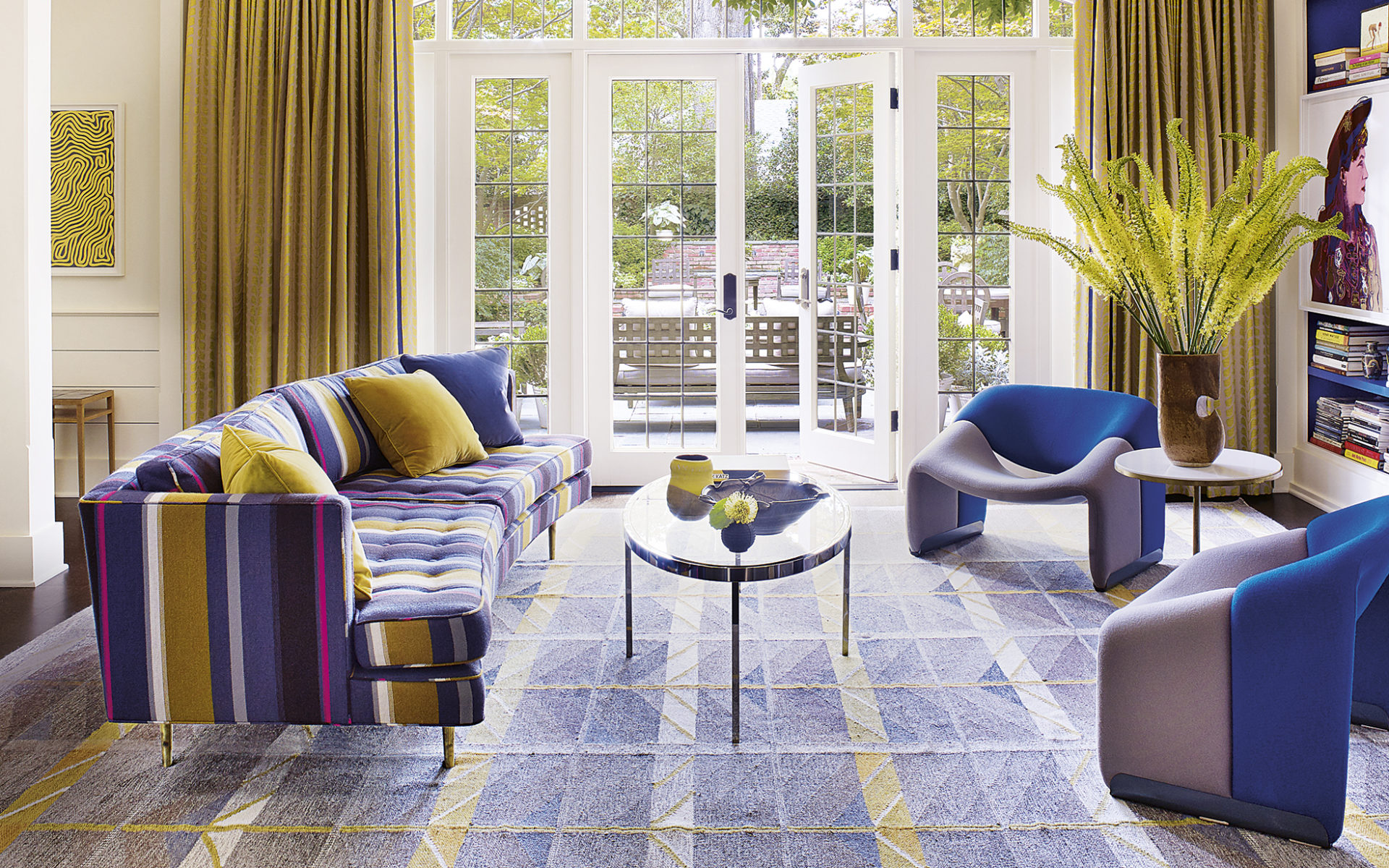 Architect Lee Ledbetter Revamps a Family Home in Louisiana
The designer adds refined panache to a charming house he's known his entire life
Full disclosure: I'm writing about my brother John and his wife, Dee, so I'm biased. My brother is, quite possibly, the best person I know, and I didn't realize this until I was an adult—though not before it was too late to cherish my good fortune. John is difficult to know, enigmatic. This isn't contrived; rather, he's humble and modest in a lovely way. I got to know my brother by working with him on two house renovations over 20 years.
I also love Dee. In fact, I have loved her since the sixth grade, in Monroe, Louisiana, when we exchanged ID bracelets and she officially became my girlfriend. She was pretty and refined even then. I was proud to wear her bracelet, but not so proud that I would answer the challenge to meet another boy after school to fight over her. The morning of the showdown, I faked a fever to stay home, and I never knew if Dee was aware of my cowardice. My brother wouldn't have known because he was four years older, in high school, but I'm certain he would have shown up—and even more certain he would never have thrown the first punch. Chivalry matters in the Deep South. John was always perfectly suited to his future wife.
My brother's bike route to the dime store to buy baseball cards took him down the loveliest street in town, past an English-cottage-style brick residence nestled beneath an impressive live oak. The home's owners, Dee's maternal grandparents, had outfitted the oak with a tree house for the enjoyment of their granddaughters. Pedaling by, John would look up and marvel at the kids it held. One of them was Dee.
Years later, John would pass by Dee again, this time as I accompanied him to the dessert table at the Bayou DeSiard Country Club's Sunday buffet. We were home for the Christmas holiday, and Dee was there with her family and her Texas boyfriend. John and I chatted with the couple, and as we walked away, carrying our floating islands, John muttered, "She's so beautiful . . . what a shame."
Even above chivalry, what matters most in a place like Monroe is family. Homes are passed down, held dear for the love they've sheltered, the memories they contain. After the death of Dee's grandparents, her mother rented out the two-bedroom, one-bath house for a decade, hoping one of her daughters would someday return for good. Perhaps enticed by the charming house on the loveliest street in Monroe, John and Dee did just that. In 1987, they undertook the first of three renovations of the "cottage" that became their home. Working with the late Monroe architect William Mattison the first time, and then with me on the second and third, they increased the square footage, step-by-step, to accommodate their growing family and their expanding art collection.
Dee, a serious gardener, is always motivated by her desire to "bring the outdoors in" and made that a priority in each of these iterations, including a 1996 landscape overhaul by Brian Sawyer that created an outdoor "double parlor." My brother's beloved baseball-card collection grew to include rare and collectible baseballs, mitts, and baseball-themed prints and paintings, such as Warhol's iconic "baseball card" silkscreen of Pete Rose. Before attending medical school, John took four semesters of art history, with a focus on modern art. The Warhol print embodied many of his long-held interests. The more John and Dee traveled, the more they visited galleries and museums, and so became acquainted with dealers and, eventually, began purchasing art. I watched eagerly and would happily lend an opinion when asked about an artist, a framing method, or the best location in the house for a new find. These conversations gave way to larger ones about how the house and furnishings could be improved in ways befitting their growing collection.
As the house's footprint expanded, the kitchen became its center—the intersection of the main three wings and the primary route to the courtyard in back. As such, the final and most extensive renovation began with a quandary. Her children grown, Dee thought the kitchen should look as sleek as the rest of the house—a kitchen that could accommodate art, reinforce the view from the formal entry hall to the courtyard, and provide comfortable seating. Ironically, Dee, who had once studied cooking, no longer wanted the kitchen to look like a kitchen. So we paneled the cabinets and walls with cerused oak reminiscent of a study. We "hid" most of the appliances below Basaltina countertops, choosing a color that echoed the iron spots in the exterior brick. Now Dee and her guests can feel they are relaxing in another living space while she is preparing a meal.
John and Dee had asked me to do the first renovation of the house, but at the time I was interning at an architectural firm in New York and didn't yet have the necessary experience, so I deferred. A decade later, they asked again, inviting me to join them on their renovation adventure, and giving me the opportunity to work with and—finally—truly get to know them both. It was worth the wait. I'm considering having ID bracelets made to commemorate it.
SaveSave
SaveSave
SaveSave
SaveSave
Next Post