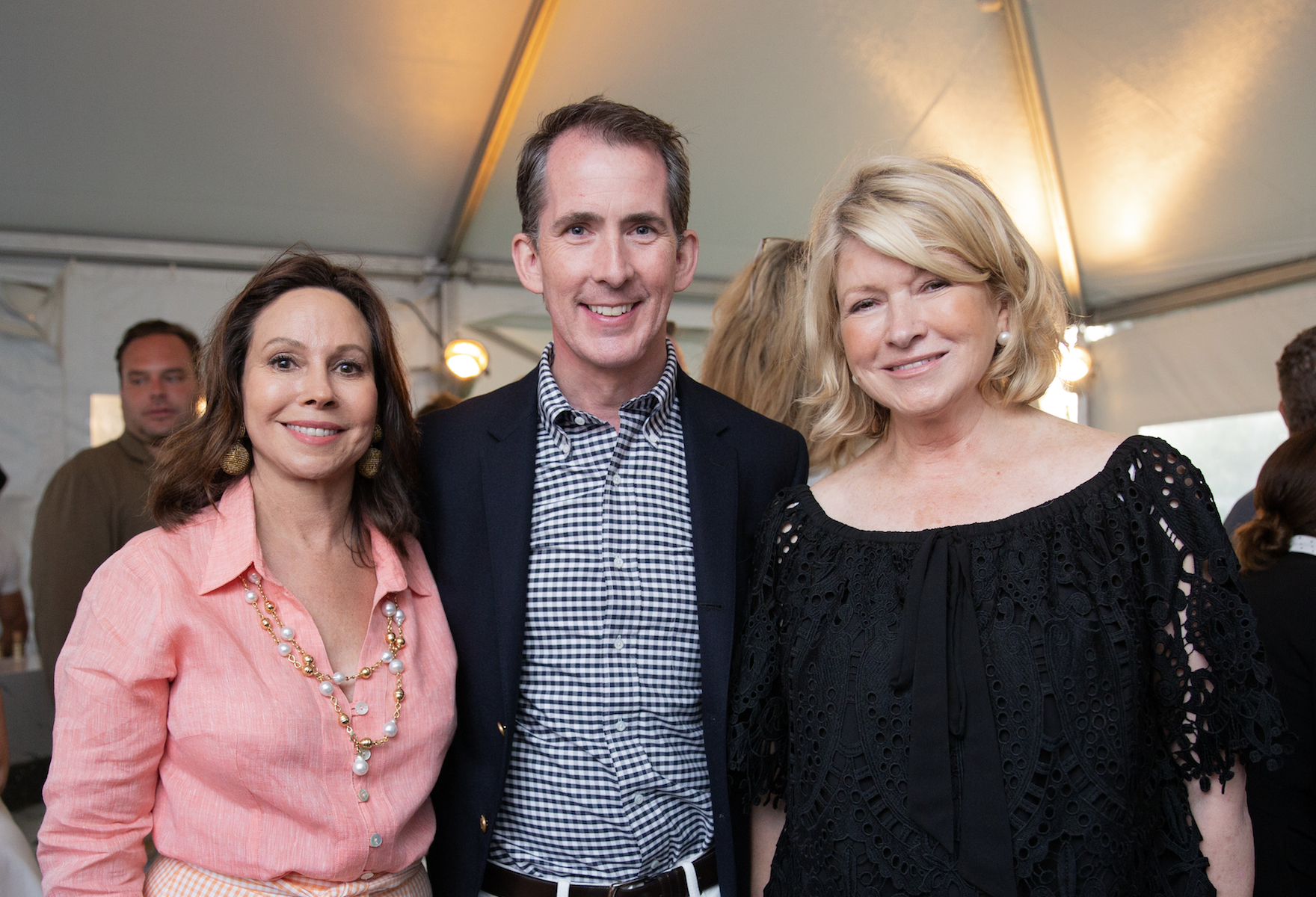 A-Listers Come Out for Hetrick-Martin Institute's Hamptons Summer Benefit
Martha Stewart, Robert Stilin, and Tracy Anderson showed their support for the organization devoted to the rights of LGBTQ youth
On a recent balmy night in East Hampton, hundreds of well-heeled guests gathered at the oceanfront home of Galerie founder and editorial director, Lisa Fayne Cohen, and her husband, James.
The event, which was held on June 16, went to benefit the Hetrick-Martin Institute (HMI,)  the nation's oldest and largest organization dedicated to enriching the lives of LGBTQ youth.
Dubbed 'School's Out,' the annual fundraiser included not only a cocktail party on the estate's front lawn, but a buzz-worthy art and design auction powered by Paddle8, and a VIP dinner to follow.
"As a proud supporter of HMI, it is my honor to open my home for HMI's annual Hamptons event for the fourth year," said Cohen. "All young people deserve the opportunity to succeed, and it is inspiring to me that HMI creates that opportunity for so many thousands of LGBTQ youth."
"'School's Out' provides the financial security that will enable us to provide our vital services throughout the summer months," HMI CEO Thomas Krever told Galerie, "when young people are often lacking in critical support."
Martha Stewart, Robert Stilin, Steven Gambrel, and Tracy Anderson were just a few of the industry A-listers who banded together to host the incredible evening. Other dinner hosts included Joseph Altuzarra, Charlie Ferrer, Anetta Nowosielska, Brian Sawyer, Kevin Sharkey, and Galerie's editor in chief, Jacqueline Terrebonne.
Recommended: A Hamptons Dream House Filled with Modern Art
Drawing on Cohen's passion for supporting emerging artists, the auction—managed by Natasha Schlesinger of ArtMuse—featured donated pieces by such talents as Nancy Lorenz, Manuel Mattieu, Federico de Francesco, Rachel Lee Hovnanian, and Jeremy Silva. Design objects included a sculptural chair by Ralph Pucci and ceramic vases by Lynn Mohan.
After summer garden cocktails were served on an elegant Cambria quartz-and-stainless-steel bar, guests made their way to the white tent where a three-course dinner was served.
Long communal tables were accented with eye-catching arrangements by Martha Stewart and Kevin Sharkey of green and grey succulents and ferns housed in faux bois, or false wood, pots. Table runners, by designer Jiun Ho, were created from Zorras-Smoke fabric, an opulent metallic yarn set against a simple matte linen.
Hanging above the tables, a group of sculptural steel chandeliers handcrafted by artisans at the Hubbardton Forge workshop in Vermont made a bold statement.
The menu, catered by Lulu Kitchen, focused on fresh, local produce and included crudité, roasted diablo chicken, grilled tilefish, and a simple lemon and pepper pasta.
"I'm so proud to be supporting such a great cause," said artist Federico de Francesco who donated a monumental abstract canvas that was snapped up before the night was out. "A lot of supporters of the arts are here, which is fantastic. It's really a special event."
Next Post