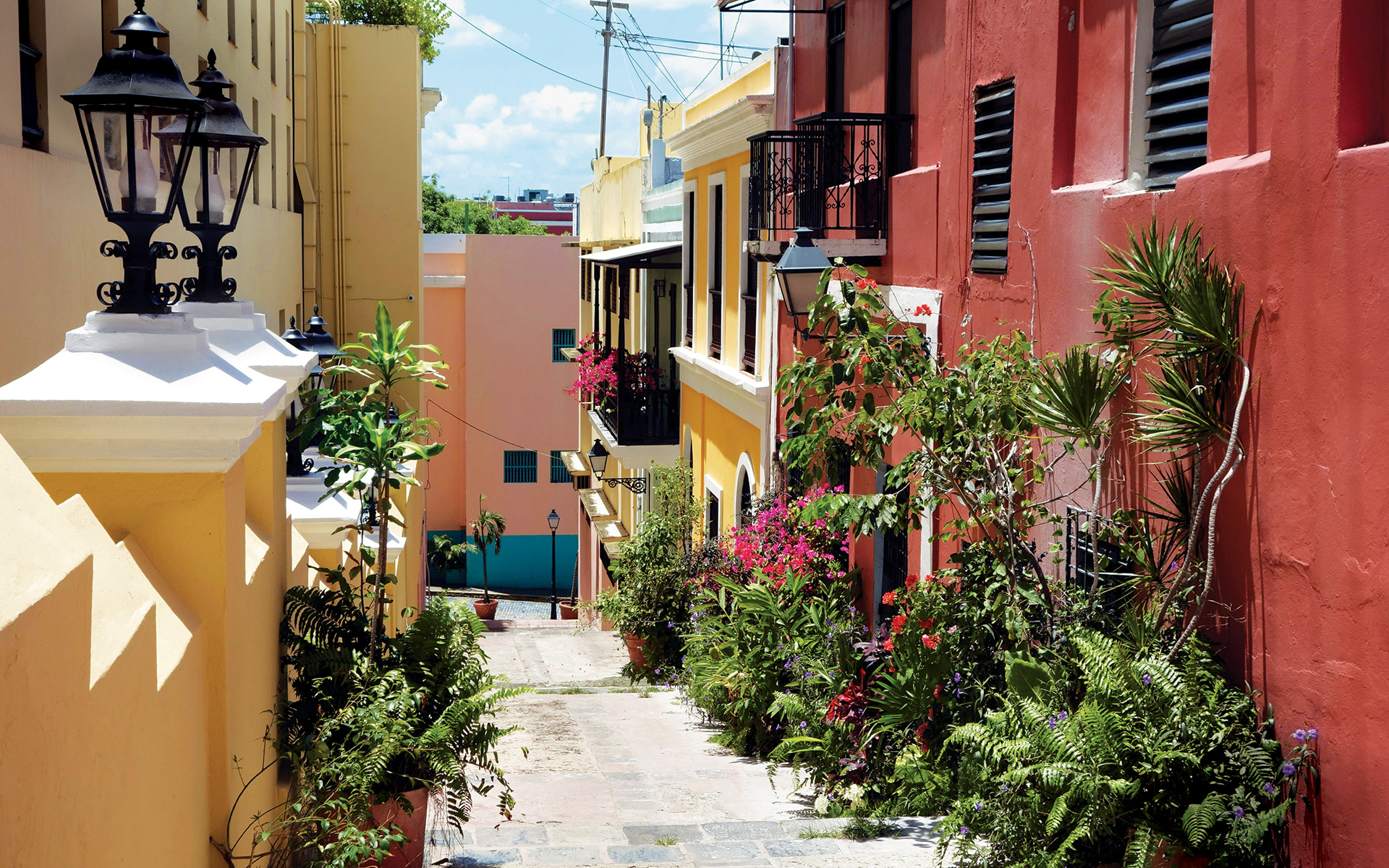 The Ultimate Art Lovers' Guide to Puerto Rico
The Caribbean island emerges as a contemporary art capital with a lush landscape of museums, galleries, and fresh talent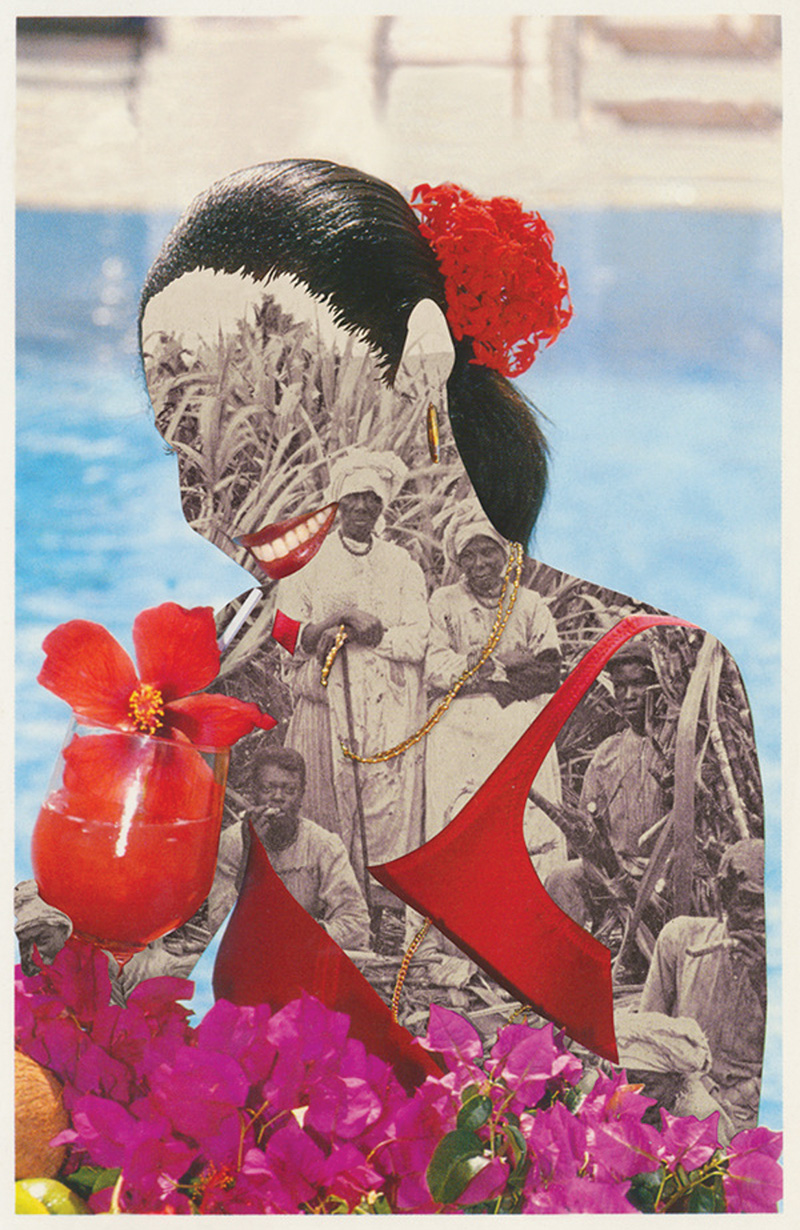 At long last, Puerto Rico is the subject of a major U.S. survey: the Whitney Museum of American Art's "No Existe un Mundo Poshuracán: Puerto Rican Art in the Wake of Hurricane Maria," on view through April 2023. Gathering 20 artists, the stirring show responds to the calamitous storm that hit the commonwealth—and exposed deep humanitarian fault lines—five years ago. But the island has always been more than a cerulean escape, with a rich arts ecosystem unmatched in the Caribbean, and despite Fiona's landfall in September, the archipelago welcomes a slate of first-rate museum and gallery exhibitions this season.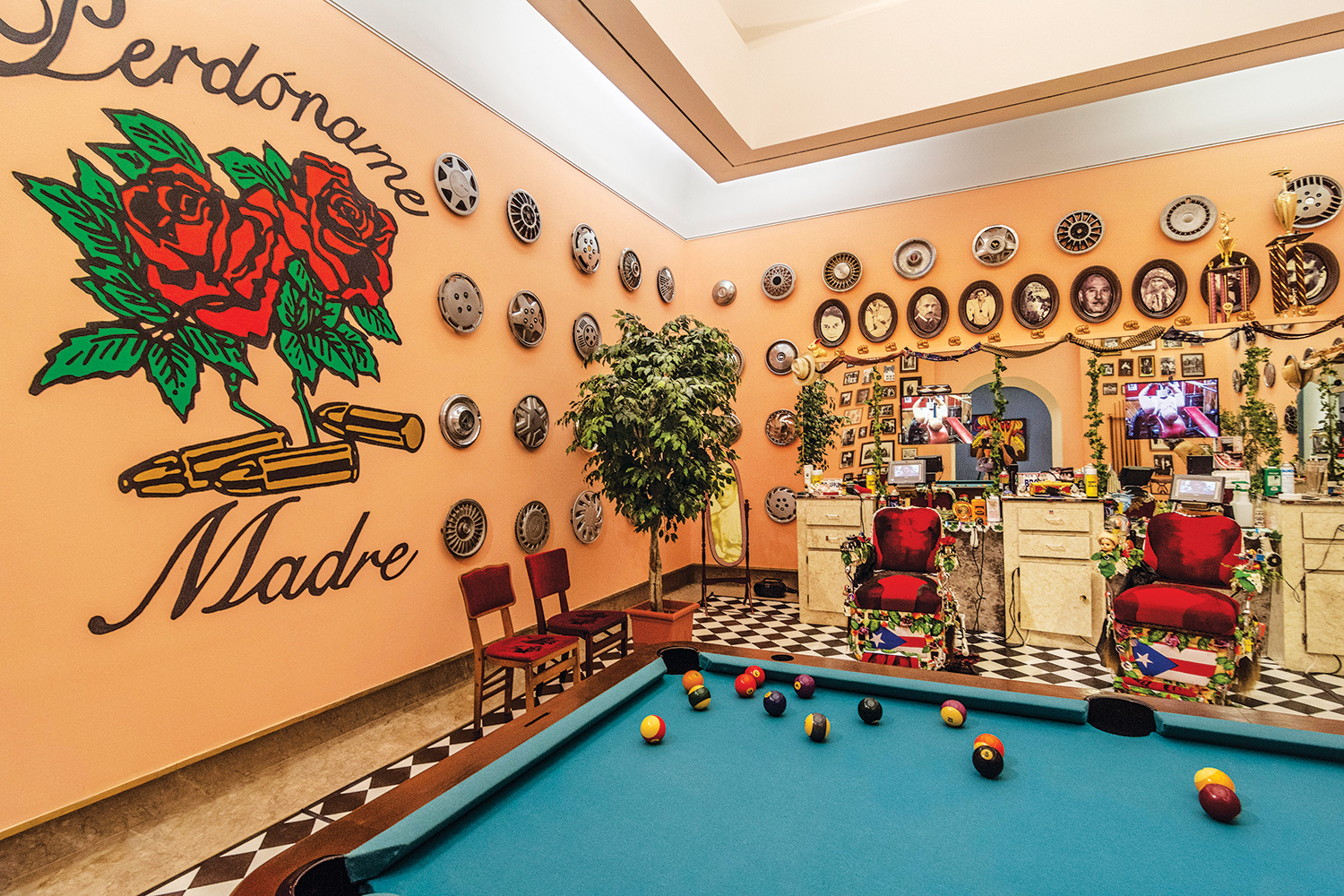 "The landscape in Puerto Rico is so beautiful and very much part of my identity. Every time a disaster happens, we lose something as a people, so I'm trying to make up for it," says painter Enoc Perez, describing his practice since Maria. Known for oil-stick images of nostalgic modernism, the artist is the focus of a midcareer retrospective at Museo de Arte de Puerto Rico (MAPR) through March. Also on view as part of the museum's collection: Pepón Osorio's spectacular life-scale installation, En la Barbería No Se Llora (No Crying Allowed in the Barbershop). Osorio places hundreds of objects alongside Baroque barber chairs and a video feed to, as he explains, "offer a serious look at masculinity and machismo in the Latinx community."
"The landscape in Puerto Rico is so beautiful and very much part of my identity"

Enoc Perez
An art tour would be incomplete without a stop at Museo de Arte Contemporáneo de Puerto Rico (MAC), a Georgian-style former school building. Architect Otto Reyes Casanova added a suspended glass roof above the inner courtyard in 2006, and during recent hurricanes, that atrium served as a much-needed place of refuge where nonperishables, hygiene supplies, and phone charging stations were provided. From February through July 2023, MAC will present "Tropical Is Political: Caribbean Art Under the Visitor Economy Regime," which features Puerto Rican artists Allora & Calzadilla (U.S. delegates at the 2011 Venice Biennale) alongside significant new queer voices, such as Dalton Gata.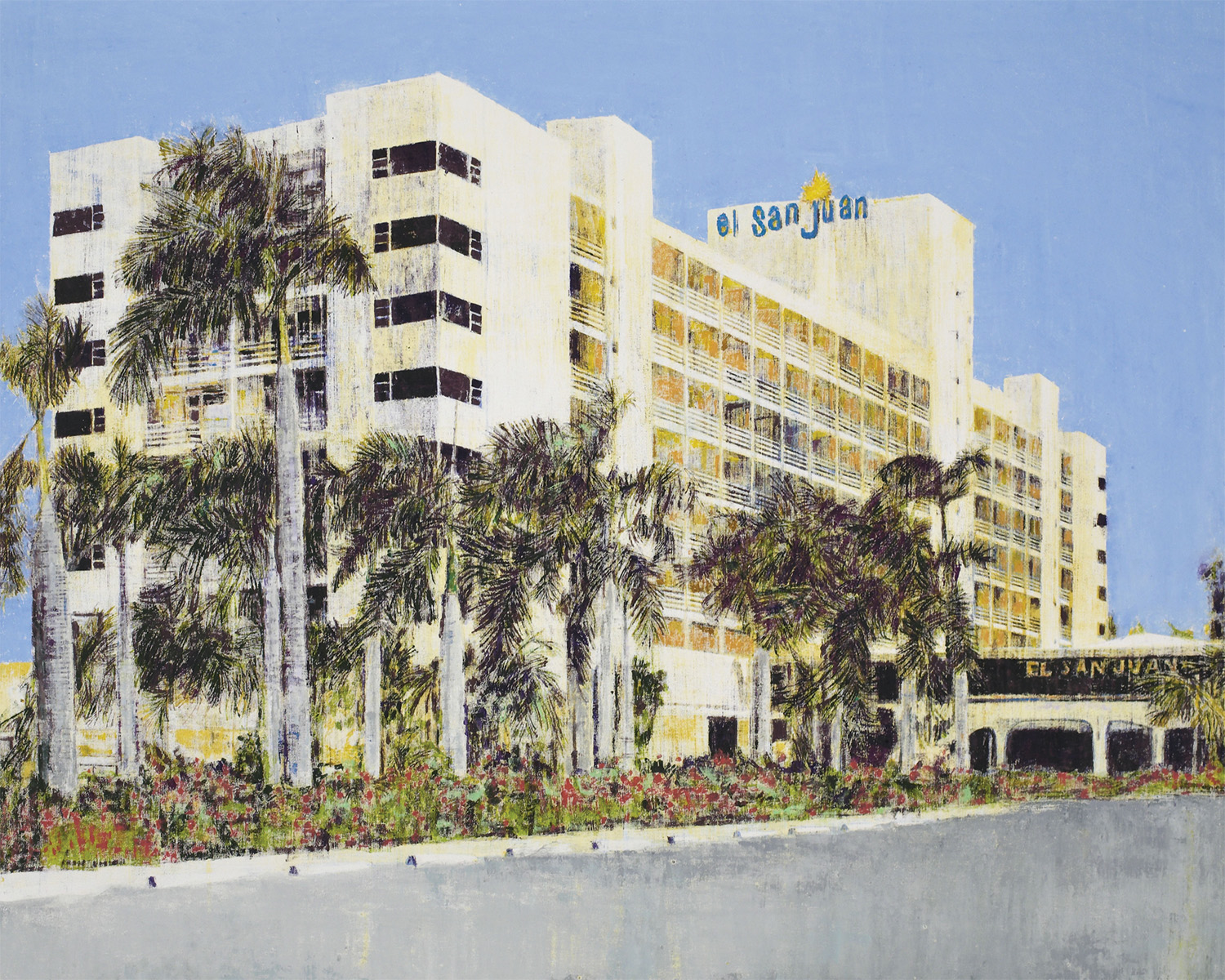 Similarly, architecture and art collide at the Pink House, a 1913 French neoclassical revival manor, the home of the Museo de Arte y Diseño de Miramar (MADMi), where meticulously curated furnishings and decorative objects lend insight into the commonwealth's aesthetic, past and present.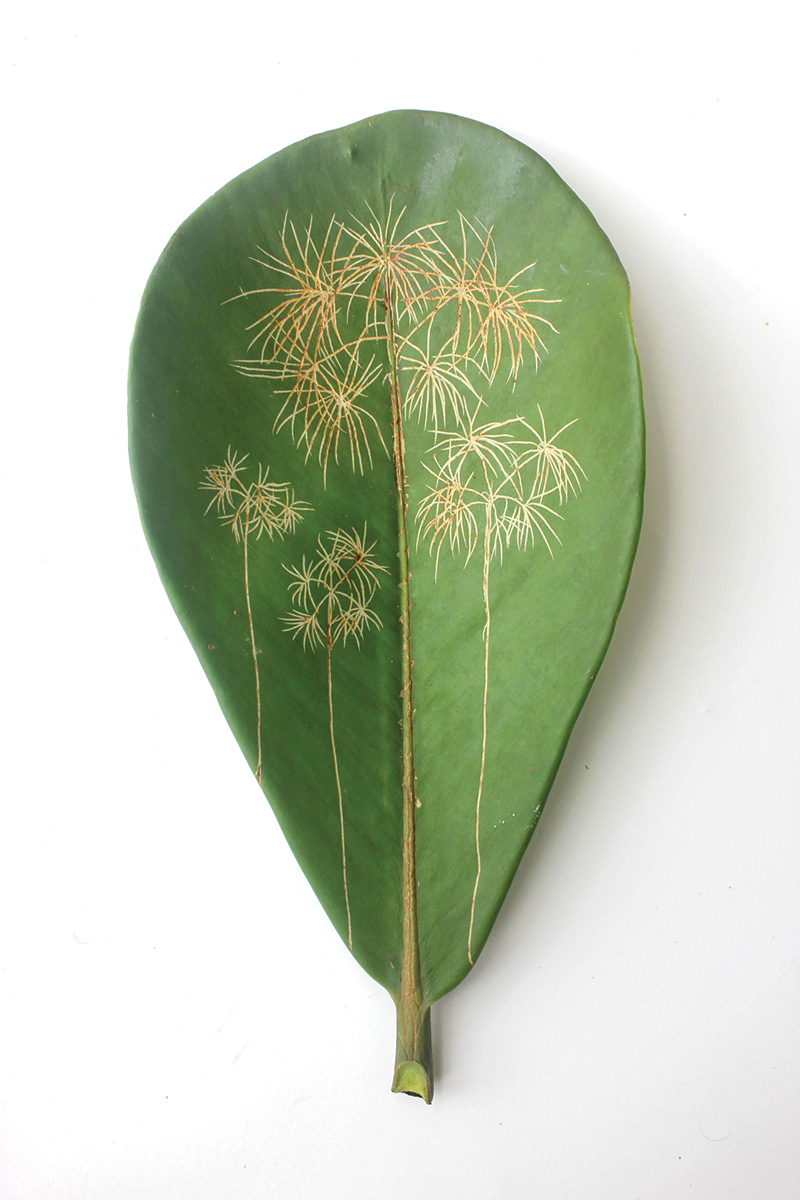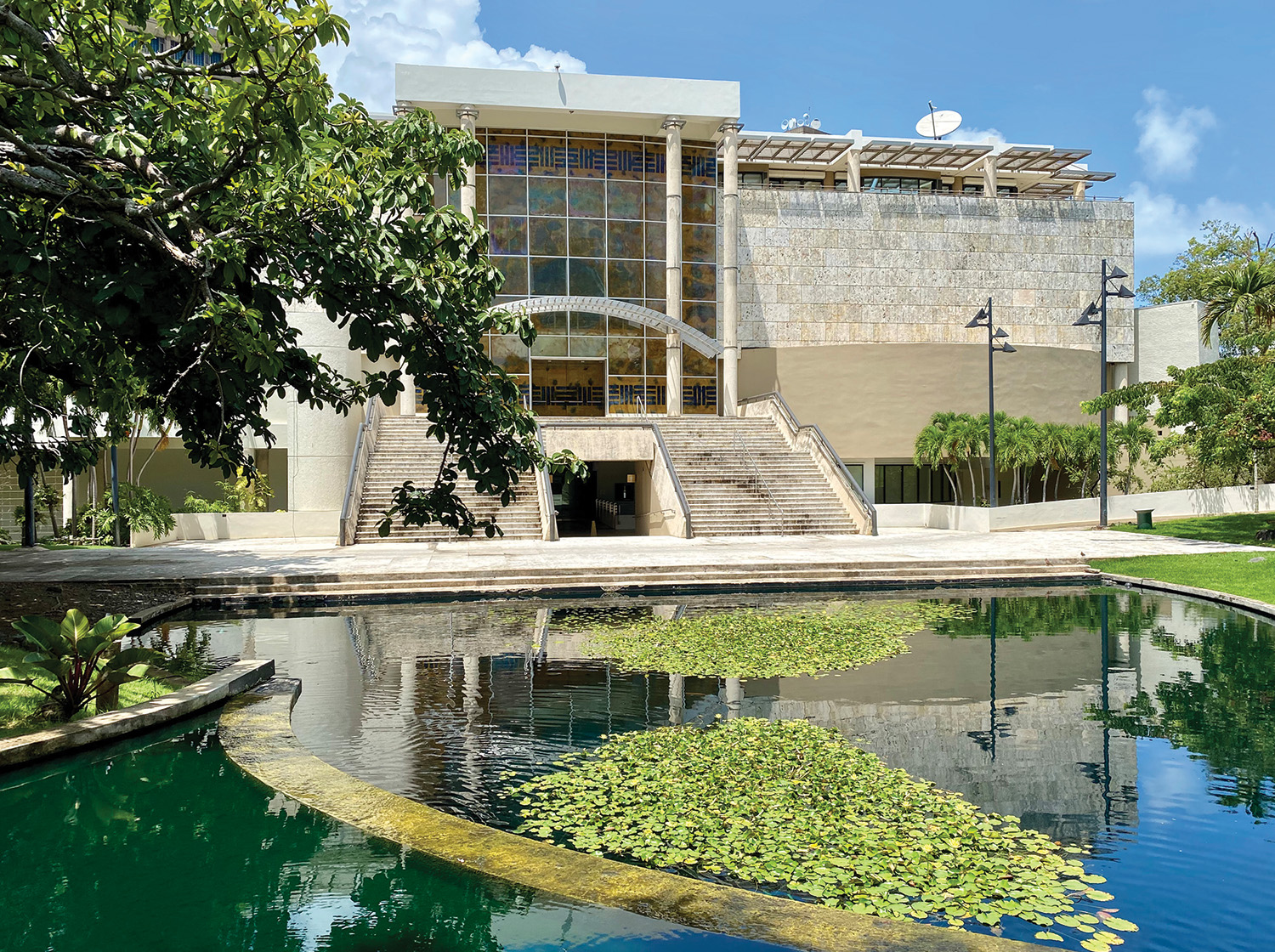 Meanwhile, the island's galleries stand as a potent symbol of the splash Puerto Rico has made in global art circles. Walter Otero Contemporary Art in Puerta de Tierra, part of the Old San Juan historic district, exhibits A-list names such as Angel Otero and Gisela Colón. In September, artists-cum-dealers Christopher Rivera and Manuela Paz unveiled Embajada's new location, in the Hato Rey Central barrio, with a group show, "¡Tamo Aquí! (We're Here!)." Included are studies for Las Tres Marías, sculptures that recall the hurricane's impact, by Daniel Lind-Ramos, who is known for miraculous assemblages using FEMA tarps, plastic rope, duct tape, and palm tree trunks, in and around his town of Loíza.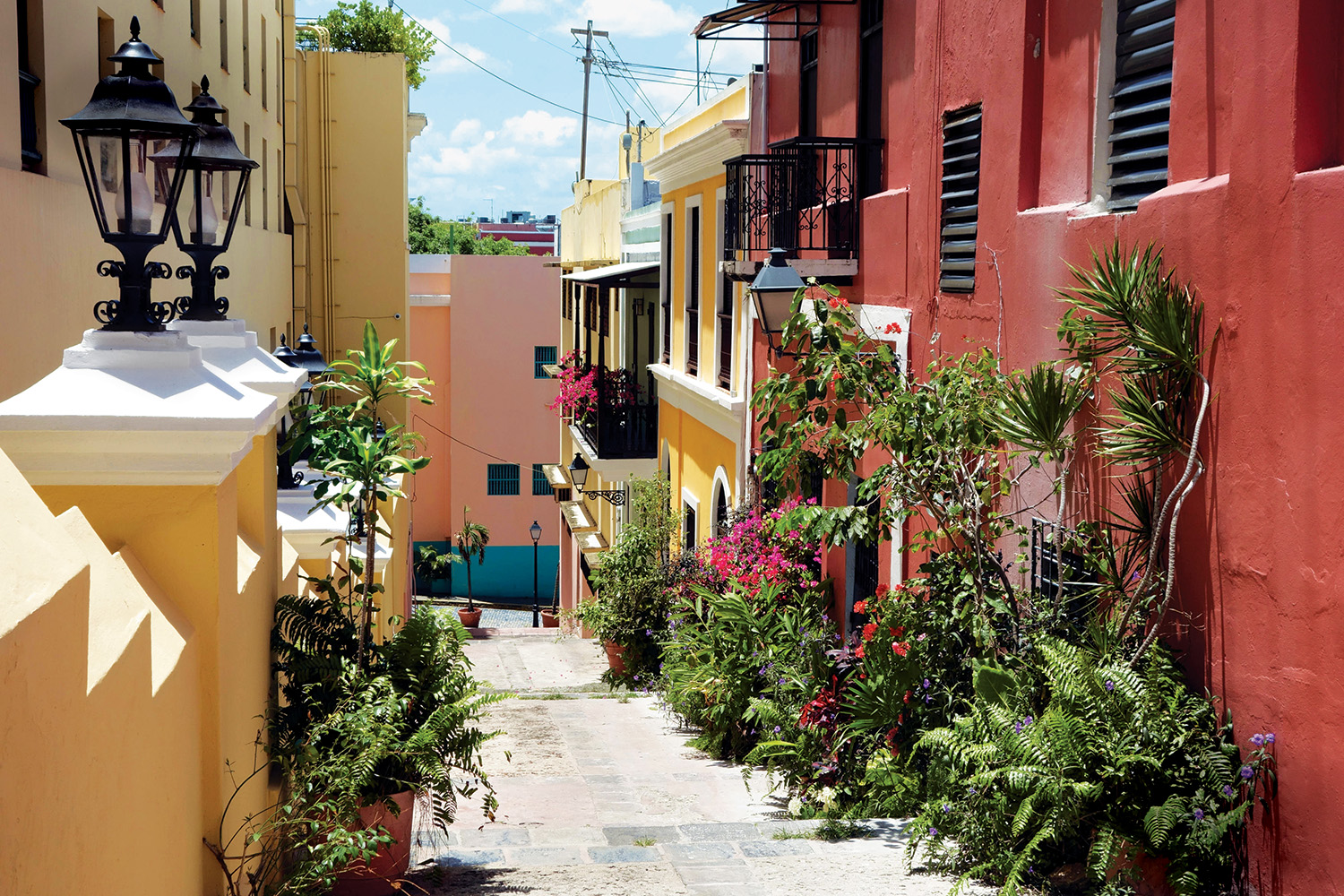 Nonprofits are making waves, too: Artist-led spaces Km 0.2 and El Lobi promote local, Caribbean, and Latin American art and are located in Santurce, a must-visit neighborhood pulsing with a buzzy scene of bars, restaurants, studios, and street art. Calle Cerra (the street at the center of the action), once a hub for salsa record labels, fell into disrepair until its relatively recent revival—transformed over the past decade by the annual Santurce Es Ley festival for regional and international muralists.
So while storms may continuously challenge Puerto Rico, its passionate people routinely reemerge stronger, presenting a more colorful, creative community built with a genuine love that lures visitors back time and again.
A version of this article first appeared in print in our 2022 Winter Issue under the headline "Island of Enchantment." Subscribe to the magazine.
Next Post