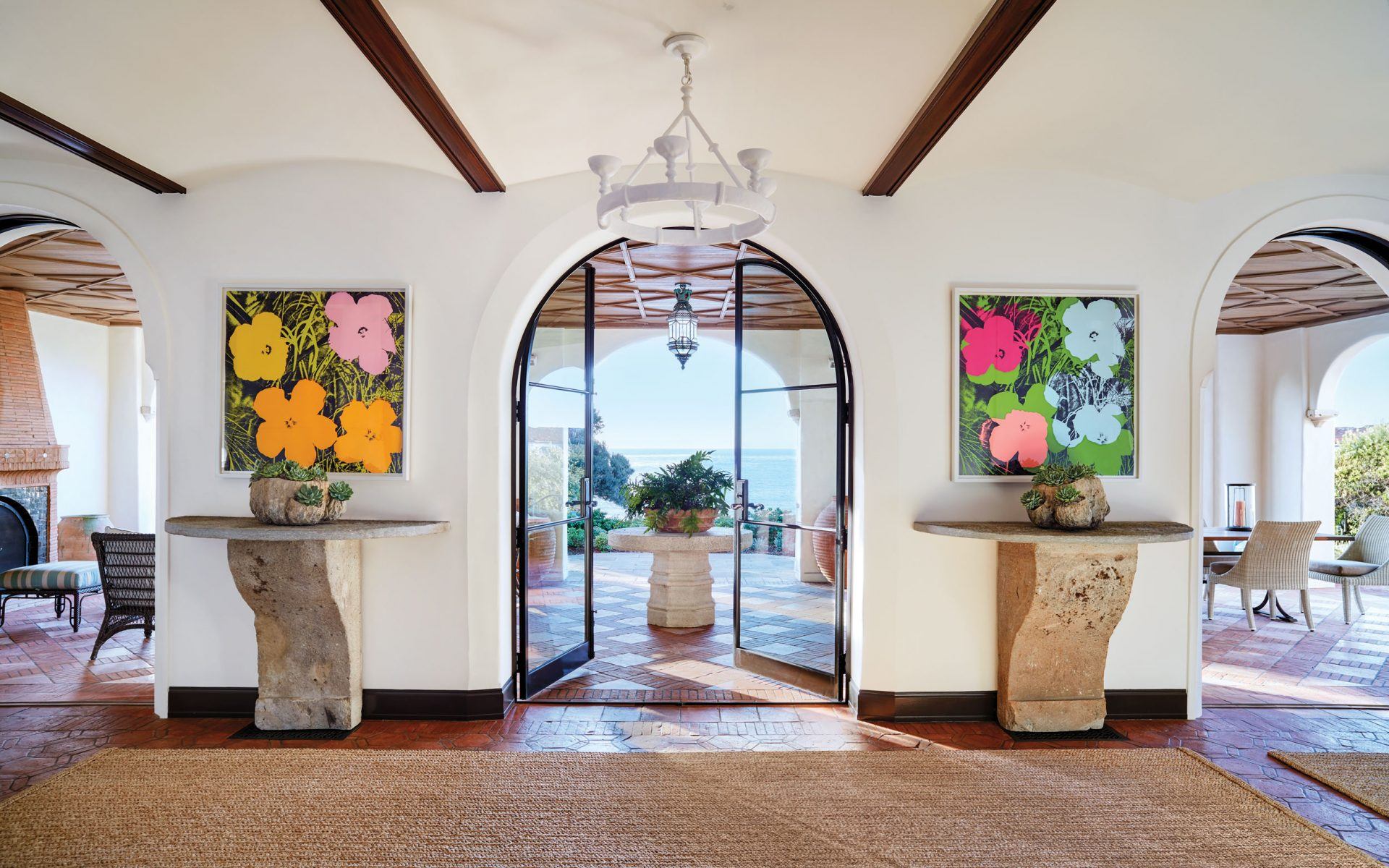 Striking Interiors with Museum-Worthy Art by Andy Warhol Prove His Enduring Appeal
Iconic pieces by the master of Pop pack a punch in the homes of major art collectors
For many collectors, acquiring a work by Andy Warhol is akin to owning a piece of art history. And considering the unwavering demand for his iconic screen prints and paintings, it's a good thing the Pop master was one of the most prolific artists of all time. While the artist's myriad subjects and media render his work apt for any type of room, one thing remains true: A Warhol's instant recognizability is what makes it the ultimate status symbol. Over the years, Galerie has featured the residences of a number of art aficionados who count Warhol's art among their holdings. See below for seven stunning examples of how his art masterfully transforms any room.
1. Jay Johnson's and Tom Cashin's home in Brookhaven Hamlet, New York, holds an enviable collection of English and American Arts and Crafts and Mission furnishings that are paired with contemporary art. Johnson and his late twin brother, Jed, were once a part of Warhol's innermost circle at the Factory, so naturally, flower silkscreens and Brillo boxes feel right at home. After two years of planning, the 5,500-square-foot house was finished with help from New York architect, Alexander Antonelli.
2. Architect Deborah Berke and designer Christine van Deusen collaborated on a sumptuous Upper East Side residence with an encyclopedic art and design collection. Paintings by Warhol and Pierre Soulages make for a colorful contemporary backdrop in the duplex penthouse's living room.
3. Collector Cherine Magrebi Tayeb's Santa Monica home, designed in the early 1980s by Peter Choate, reads like an airy, light-filled contemporary art museum. Works by Warhol are featured in several rooms, including one of her sons' bedrooms. Here, a suite of Warhol's "Electric Chair" paintings make a strikingly unconventional statement. "The fact that the spaces are so bright and quite large," says Tayeb, "meant I could have daring and colorful pieces that breathe quite easily."
4. The den in the Monroe, Louisiana, home of John and Dee Ledbetter fully embraces color. John's brother, Lee Ledbetter, was the architect behind the property's renovation. Onlooking a garden are a 1950s Edward Wormley sofa covered in a Knoll stripe, vintage Pierre Paulin chairs, and a Warhol silkscreen, all of which play on each other's shades of blue.
Recommended: Mesmerizing Interiors Featuring Frank Stella Masterpieces
5. American artist Charles Arnoldi still spends six days a week in his studio, but his Malibu residence ensures that he and his wife are always surrounded by contemporary art. Inside and out, every corner of the home offers an artful encounter, including in this bookcase, where a Warhol skull painting is grouped with works by Arnoldi, Ken Price, John McCracken, and his daughter Natalie.
6. In a La Jolla landmark's gallery overlooking the loggia, designer Madeline Stuart installed a custom-made Paul Ferrante chandelier above Warhol flowers, 18th-century Italian stone consoles, and rugs made of woven palm matting by J. D. Staron.
7. As the founder of the Margulies Collection at the Warehouse, Martin Margulies has a 50,000-square-foot private museum that includes a portion of the family's 4,000 works. His Miami home also offers the exceptional mix of art you'd expect from a megacollector—here, a Roy Lichtenstein "Brushstroke" painting is a colorful counterpoint to Isamu Noguchi's Square Ring and a tower of Warhol's boxes.
Next Post