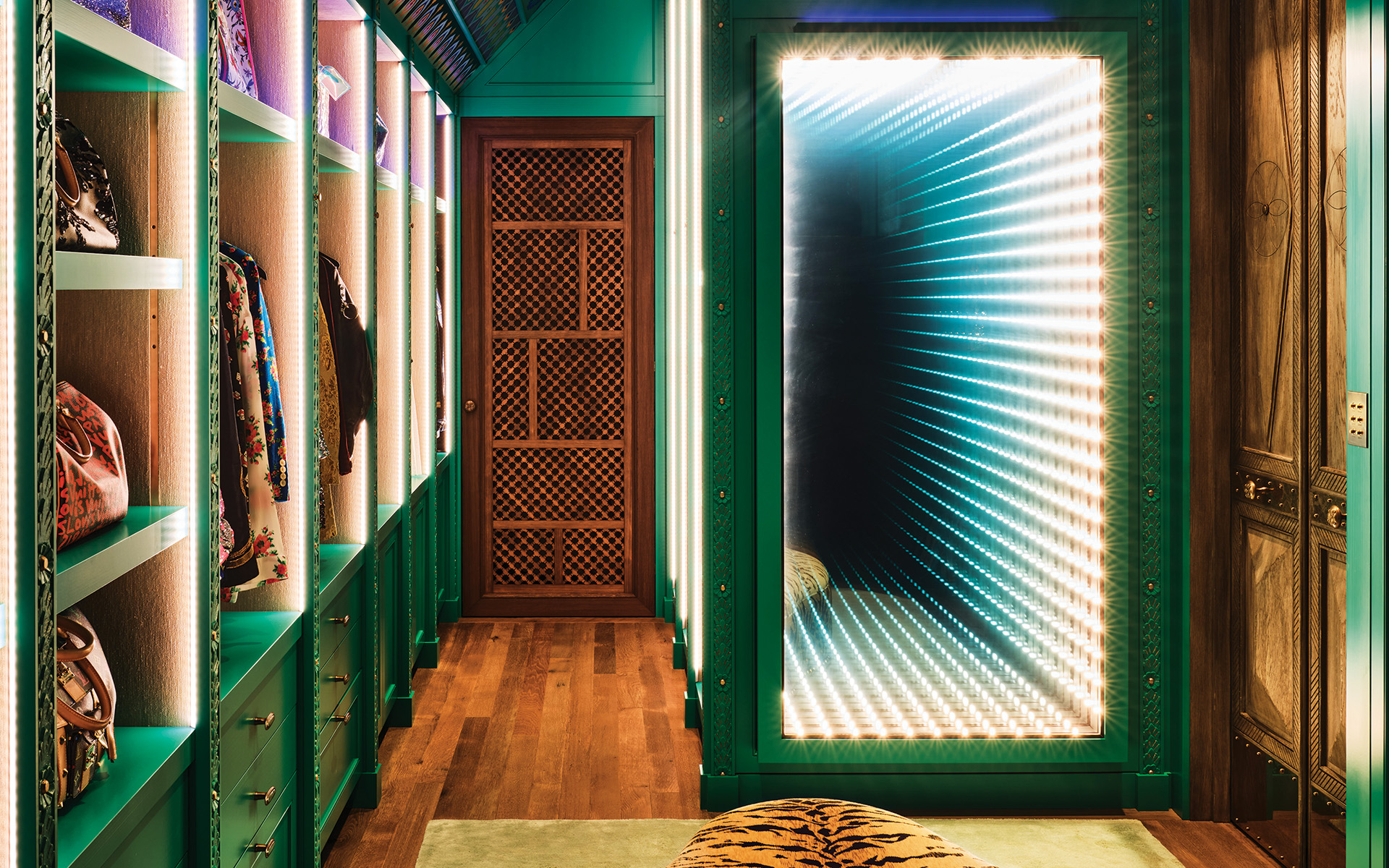 6 Leading Interior Experts Detail How to Design a Fantasy Dressing Room
Artfully appointed spaces bring a lounge-like atmosphere to wardrobe storage
Everyone needs a place to call their own, and increasingly homeowners are using their dressing rooms to carve out an individualized retreat. More than just a place to decide on an outfit, these expansive closets can double as a library, an entertaining area, or a cocktail lounge. "If this space reflects your personality, it can be a little sanctuary and makes getting dressed so enjoyable," says designer Sara Story, whose book of spirited spaces, The Art of Home (Rizzoli), comes out in September.
On top of that, many clients want to re-create the experience of visiting their favorite stores and feel as though they're shopping their closet. "They display their clothes or bags as you would see them in retail," says San Francisco designer Nicole Hollis. "Boutiques are beautifully designed, where you have a glass of Champagne and hang out—that's what they want at home."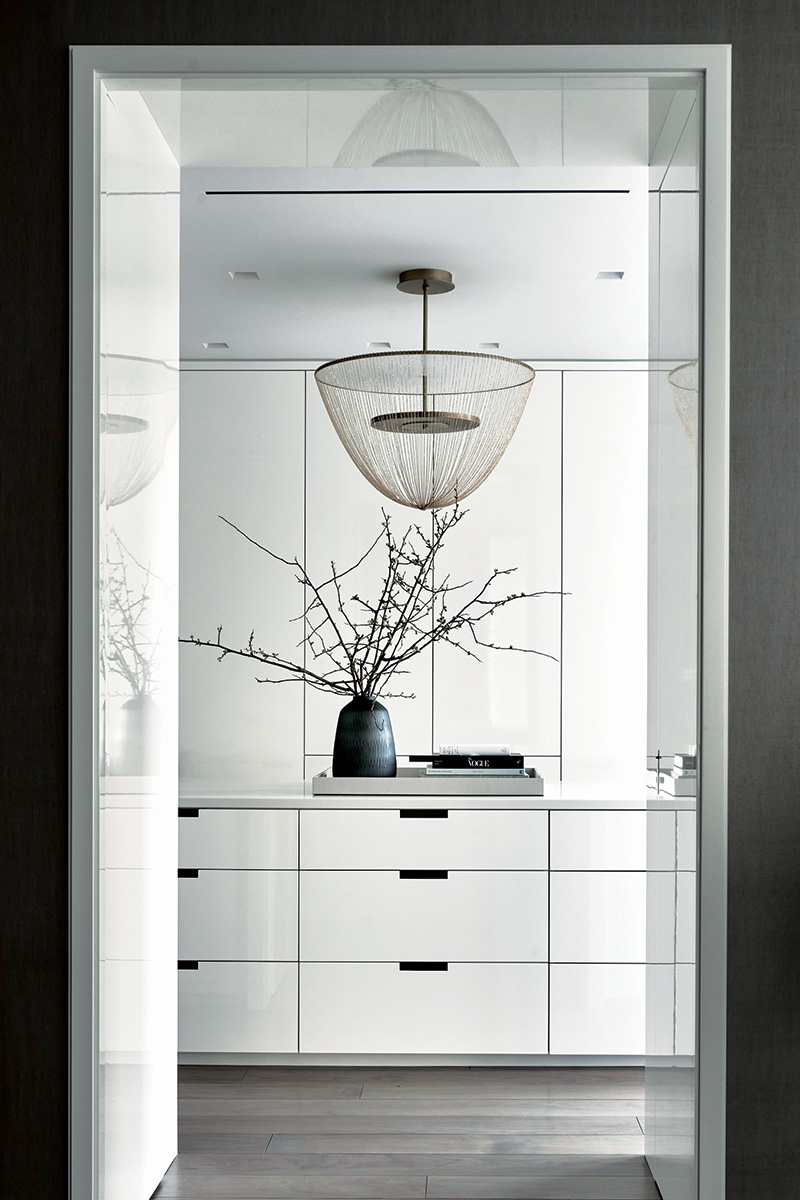 Hide and Seek
When it comes to how to store clothing, people tend to fall into two distinct camps. "For some, the allure lies in showcasing their clothing as works of art—open shelving, thoughtfully arranged and beautifully illuminated, transforms their closet into a personal boutique where every garment is on display," says Kelly Wearstler, whose book Synchronicity (Rizzoli) debuts this fall. "On the other hand, some clients prefer a more discreet approach. Concealed cabinetry and storage solutions blend functionality with elegance, creating a clean and minimalist aesthetic."
When the dressing room isn't a room of its own, designers pull cues from the primary suite or main bath to conceive a unifying atmosphere. For a home in Brentwood, California, Josh Greene transformed a hall linking a bedroom and bath into a dressing room by introducing millwork, door fronts with sculptural hardware, and a pearl-like flush mount. "We used louvered doors painted a striking blue to section off the area," says the designer, who completed the space with Urban Electric Co. sconces and a vintage Moroccan rug "so it feels dressed up."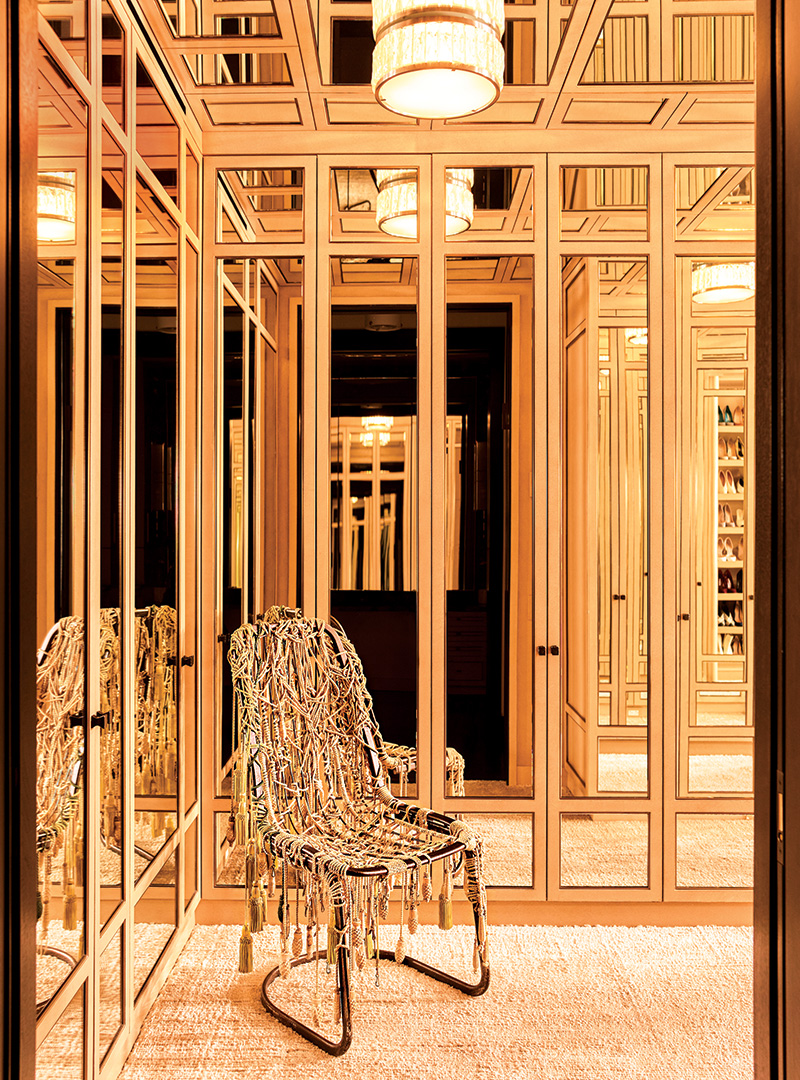 Top Shelf
While myriad closet companies offer highly tailored options, many designers choose to up the ante. Chicago designer Summer Thornton customizes shoe storage for everything from thin sandals to towering boots, while Hollis has been known to measure her clients' dress lengths and suitcase widths for a truly bespoke setup.
But these spaces are more than just fabulous millwork. "Recognizing that dressing rooms are a vital part of the primary suite, more clients are requesting the integration of living room elements to create an immersive experience where functionality meets relaxation," says Wearstler. That gives designers the opportunity to incorporate statement pieces like the one-of-a-kind artisan chair Wearstler selected for a client or the large-scale art installation Hollis had fabricated for a San Francisco space.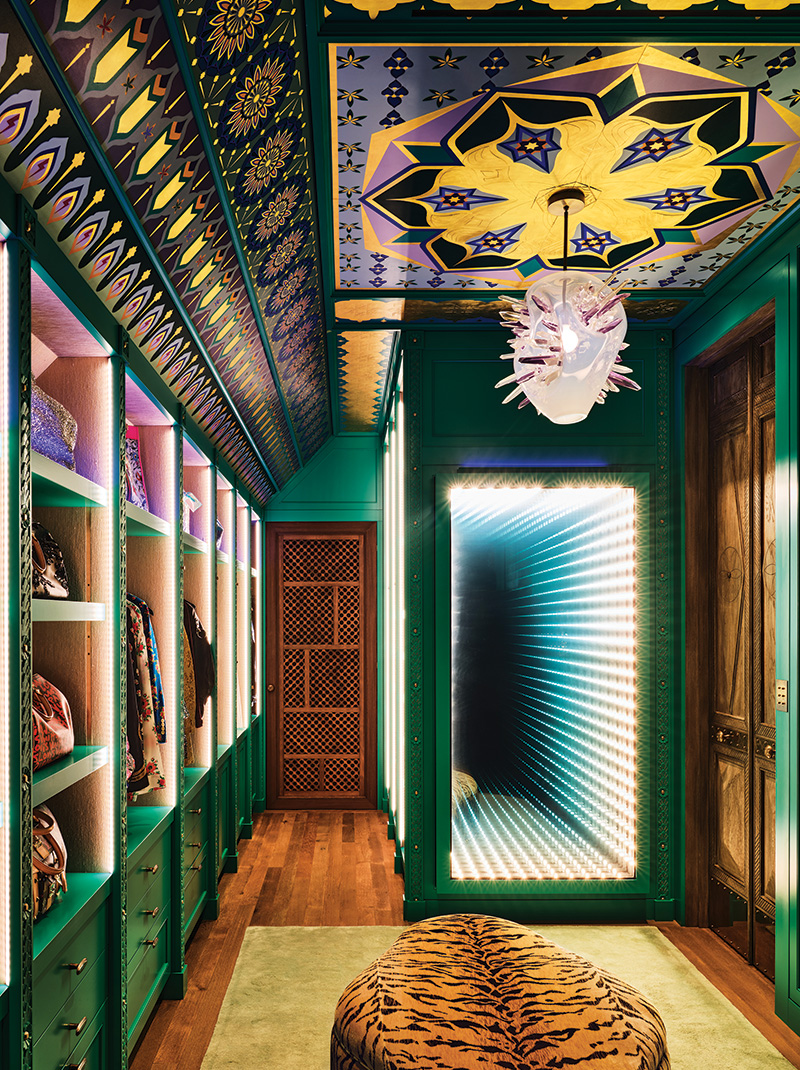 Lighting, too, is a major component. "We have to be able to distinguish blues and blacks," states Chicago architect Steve Kadlec. "Lit closet rods are something we use quite a bit, because they illuminate directly on top of the article of clothing."
Mirrors are both practical and pretty. "They effortlessly elevate the ambience of a dressing room," says Wearstler, who installed floor-to-ceiling ones to infuse a room with a golden glow. "They reflect and amplify light, infusing the space with an ethereal glow while expanding the perceived dimensions of a room."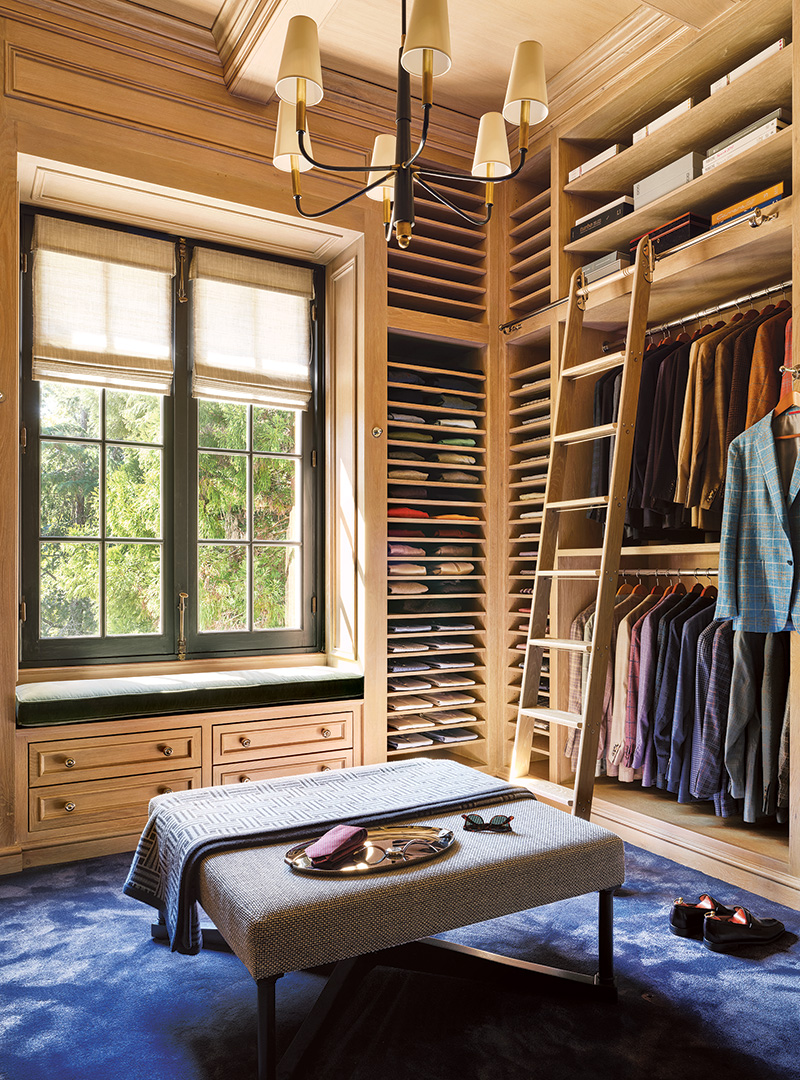 Final Touches
Like the perfect outfit, a dressing room isn't done until the accessories are layered in. And just as in fashion, pieces can range from quiet and subdued—for example, framed family photos or a perfectly arranged valet tray—to bold and over-the-top, like the hand-painted border of famous musicians, black lights, and psychedelic art Hollis installed for a California couple. "For women, clothes are their personal effects, so we design it to be pretty and have a place for everything," says Kadlec. "Men often want a signed picture of a politician or sports athlete, or a Chicago Cubs home plate."
Often it's what's above and below that really counts. "Adding some wallpaper on the ceiling really makes it special," says Story, who used an Andy Warhol pattern on reflective silver paper in the dressing room of a client with a love of color and whimsical details. "It is a fantastic way to bring in pattern, and it almost feels like art."
"We regularly think about the feeling underfoot in dressing areas, as it is a space where our clients are often barefoot. We use silk velvet carpets—there's nothing more luxurious to walk on," says Thornton. "Getting ready every morning could be very mundane and functional, but if I can help the routine feel romantic, pampered, and indulgent, it gets the day off to a great start."
A version of this article first appeared in print in our 2023 Fall Issue under the headline "Fit and Flair." Subscribe to the magazine.
Next Post