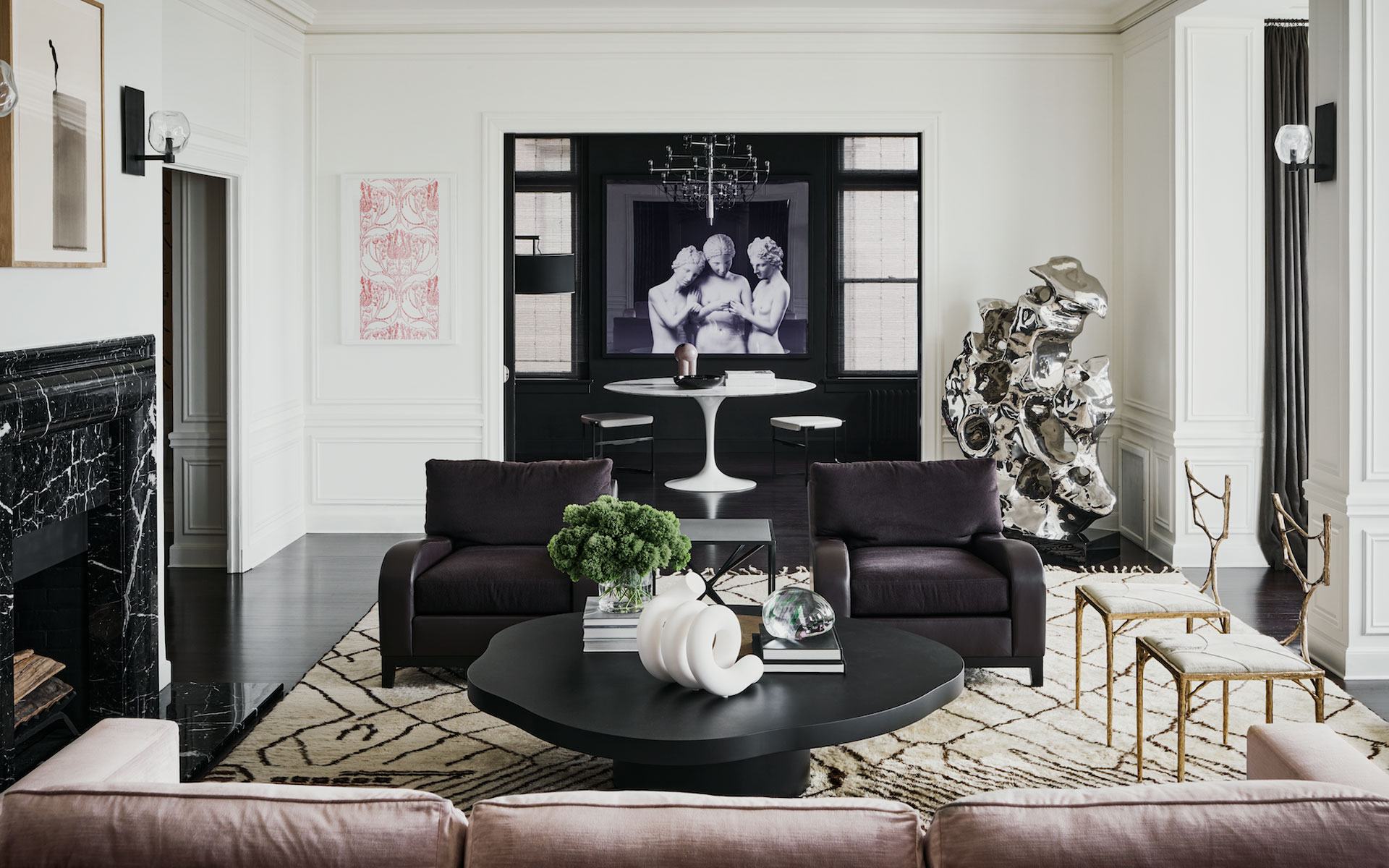 Nicole Hollis's Chic Interiors Exude Relaxed Sophistication
The designer talks her innate understanding of architecture, deeply personalized process, and not being afraid to use black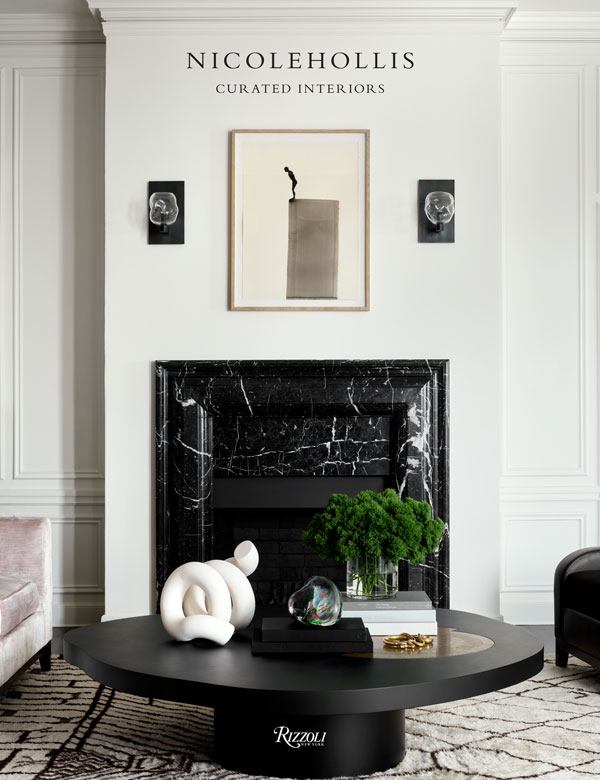 Rather than a certain aesthetic or label, Nicole Hollis's signature style is her adaptability and approachability. "My work is so personal to the clients," the San Francisco designer tells Galerie. "I don't have a signature style per se as much as just really listening to the client and responding to the architecture that I'm given." For this reason, most of Hollis's clients are repeat customers who enlist her to create homes imbued with a relaxed sophistication, no matter their color scheme or surroundings. A testament to this quality, the designer's first book, NICOLEHOLLIS: Curated Interiors (Rizzoli), features some of her most tranquil and inspiring interiors from Los Angeles to Napa Valley and Hawaii.
Though her formal education is in interior design, Hollis had extensively worked in the interiors departments of architecture firms prior to starting her namesake company 17 years ago. "I felt very lucky to have a seat at the table when discussing the actual structure of the building, its positioning, the windows, the light," says Hollis. "I can collaborate easily with architects because we speak the same language. I structure my drawings the same way, and I understand how construction works."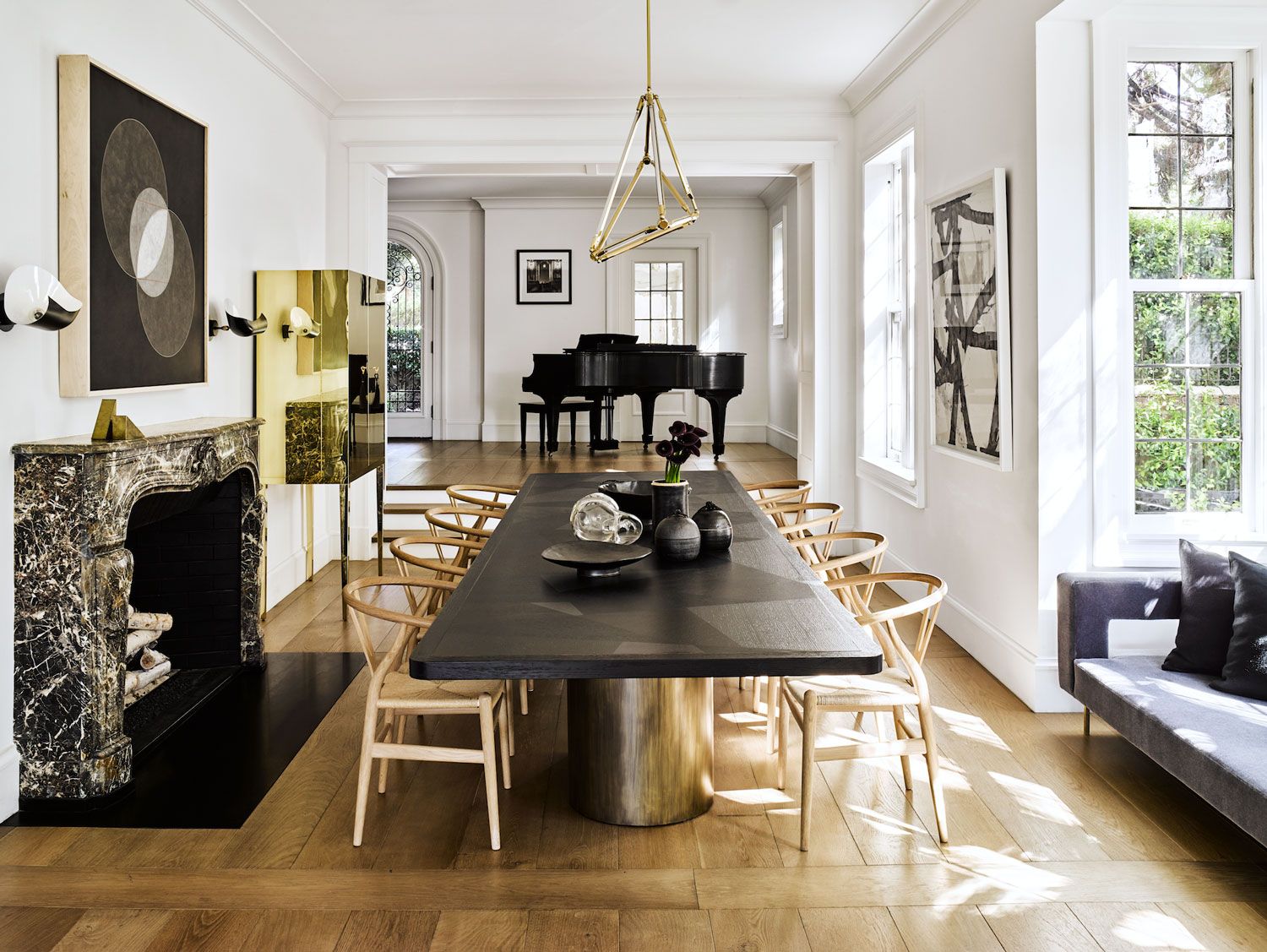 An innate understanding of architecture is evident in all of her interiors, which often feature bold gestures and modern furnishings. Hollis generally favors neutral palettes to let the outdoor landscape, as well as the clients' art collections, stand out. Taking cues from nature, she often brings local materials in. For example, for a home in Hawaii, she tapped artist Michele Oka Doner to make a pair of cast-bronze chandeliers with branches from a tree found on the property.
"I'm not afraid to use black—to me it's just as important as white,"

Nicole Hollis
In that same residence, Hollis used lava stone, in abundant supply on the island, throughout a bathroom, including the shower, which also features dark bronze accents. Matte black has become a mainstay of Hollis's work, as illustrated by the monochromatic exterior of her 1870s San Francisco house, where Julia Morgan—most famously the chief architect behind Hearst Castle—once lived. "I'm not afraid to use black—to me it's just as important as white," says Hollis. "I love the high contrast, the shadow and light. I always tell the photographer not to evenly light everything. I really want to see how the space feels naturally and where those dark corners lie."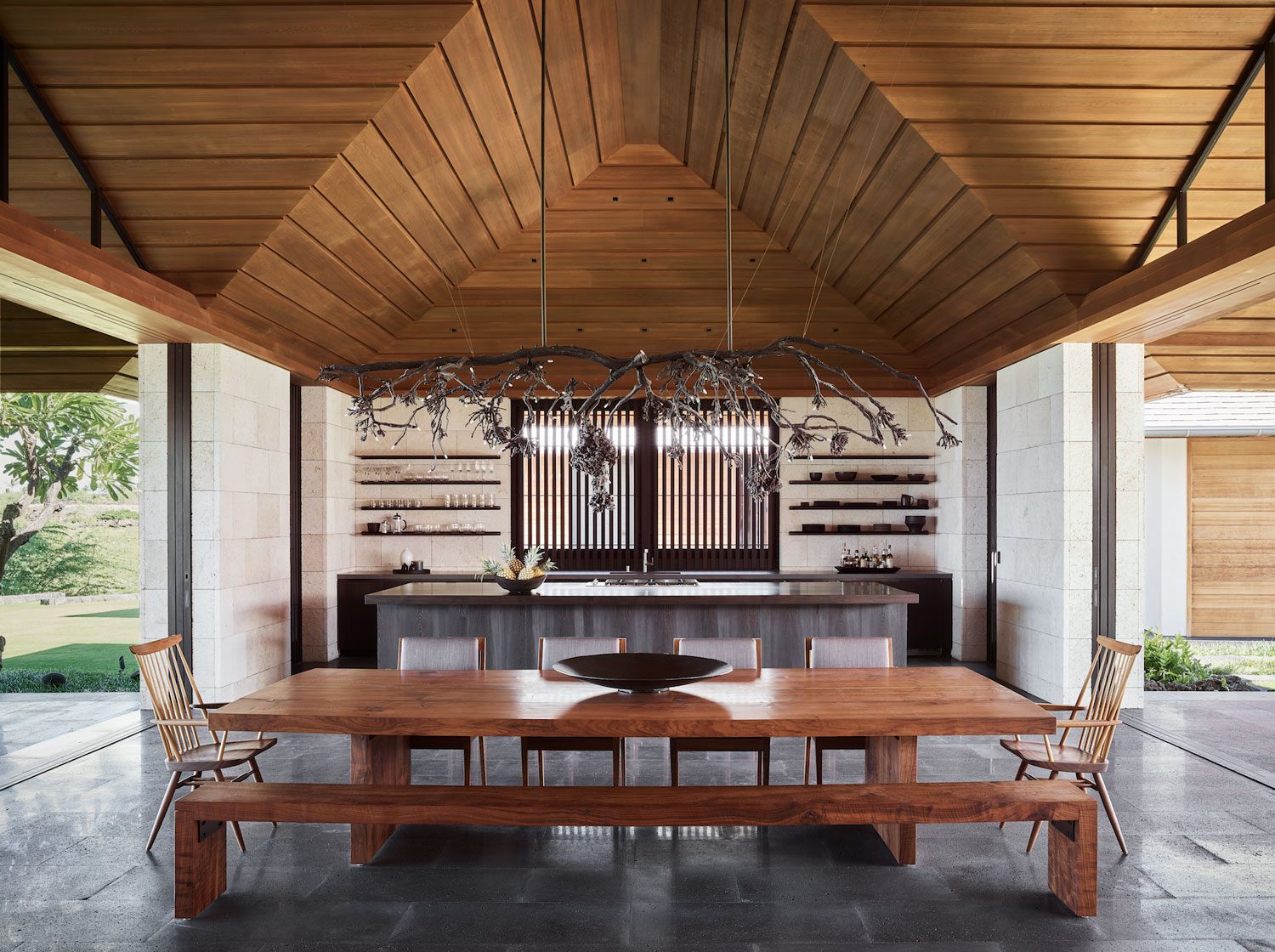 But despite Hollis's studio calling black "her signature color," certain projects are completely absent of it. Reflecting her personalization and appreciation of nature, the designer based the color scheme of a Los Angeles home that she worked on with architecture firm Rios Clementi Hale (now RIOS) on her client's chicken eggs, which were a delicate blue-green hue.
Thoughtful personalization is given to every member of the family. "Design is important even in kids rooms," says Hollis, who crafts all spaces, whether gyms, laundry rooms, or homework areas, to be comfortable and functional. "They don't have to have to be expensive, but something really considered influences the way kids see the world."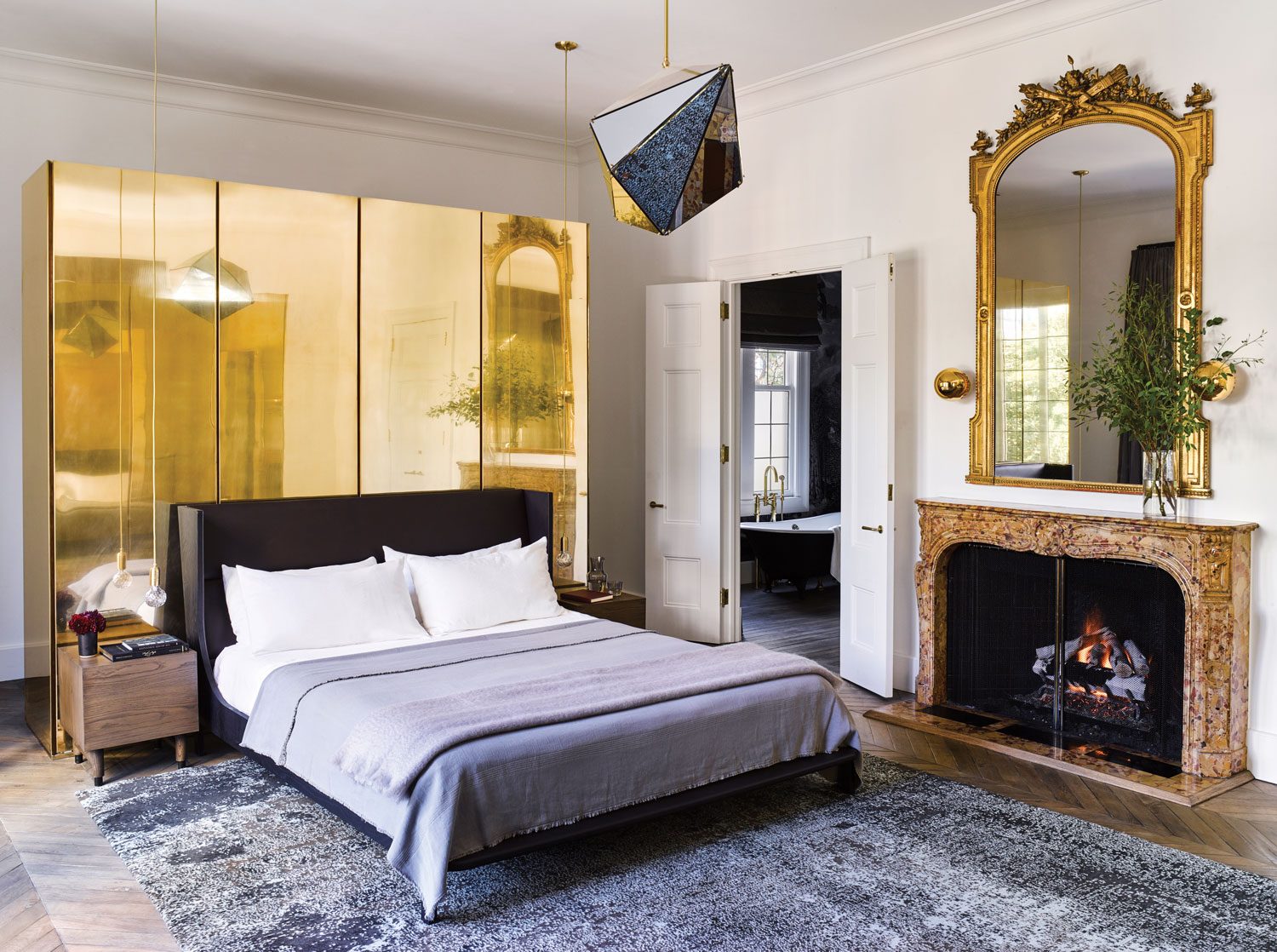 It's not uncommon for Hollis to form close friendships with her clients and their families, so much so that she can even read their minds. In one instance, while in a bidding war for a set of Yoshitomo Nara paintings she wanted for her client, Hollis had a feeling the other party may just be the client herself. Learning her instinct was right, she bowed out, and the Naras found their home.
Friendly with many up-and-coming artists, Hollis frequently commissions them to make bespoke works in her clients' homes. Featured in her book are residences where Eric Rieger, known as "Hot Tea," installed a string-based work, for example, while in another Julia Morgan–designed San Francisco house, artist Yedda Morrison created a wall covering in the bathroom. Made for a client who is an avid hiker and rock climber, the piece depicts a historical etching of Yosemite National Park, where the artist once worked as a ranger. Hollis also turned the art-filled home's original second-floor ballroom into the master bedroom, where original architectural details are juxtaposed by brass and glass cabinets, as well as geometric Bec Brittain light fixtures, which are featured throughout the house.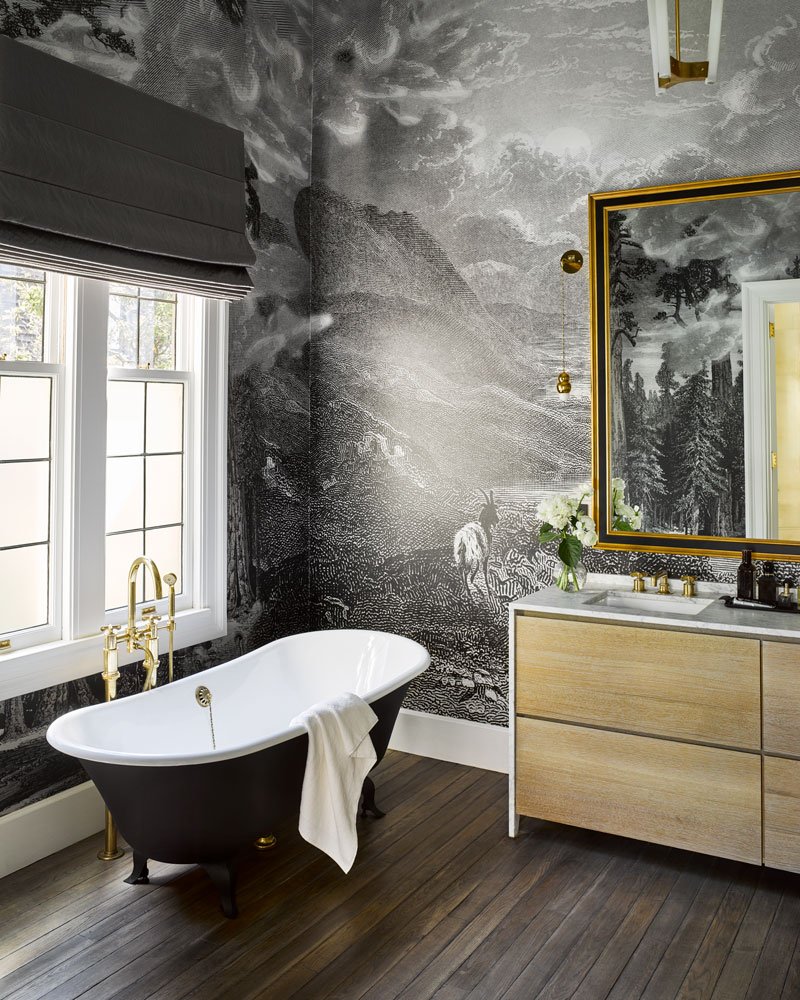 The San Francisco dwelling on the book's cover is occupied by a couple (another repeat client) with a vast collection of modern Chinese art, as well as those by contemporary titans like Anthony Gormley and Robert Rauschenberg, plus experimental digital pieces by the likes of TeamLab. For an upcoming project, Hollis just procured works by Olafur Eliasson as well as two light fixtures by Takashi Murakami. Working to best complement her clients' existing collections while exposing them to new artists, she says: "It's not always about collecting blue-chip pieces; it's about putting the right piece in the right room."
Next Post