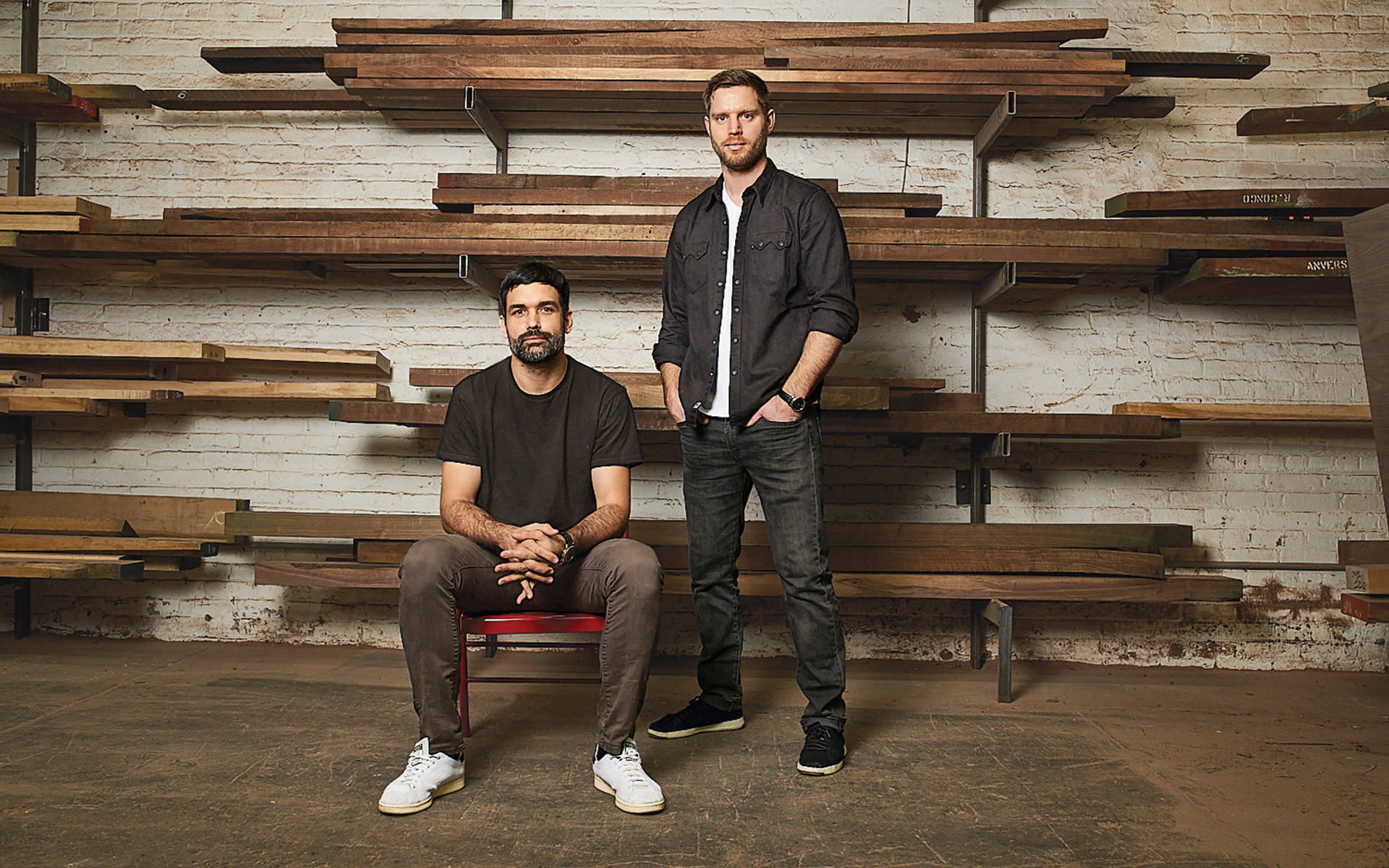 Creative Mind: Chapter & Verse
Joseph Cleghorn and Connor Moxam push the limits of furniture-making with highly innovative finishes and techniques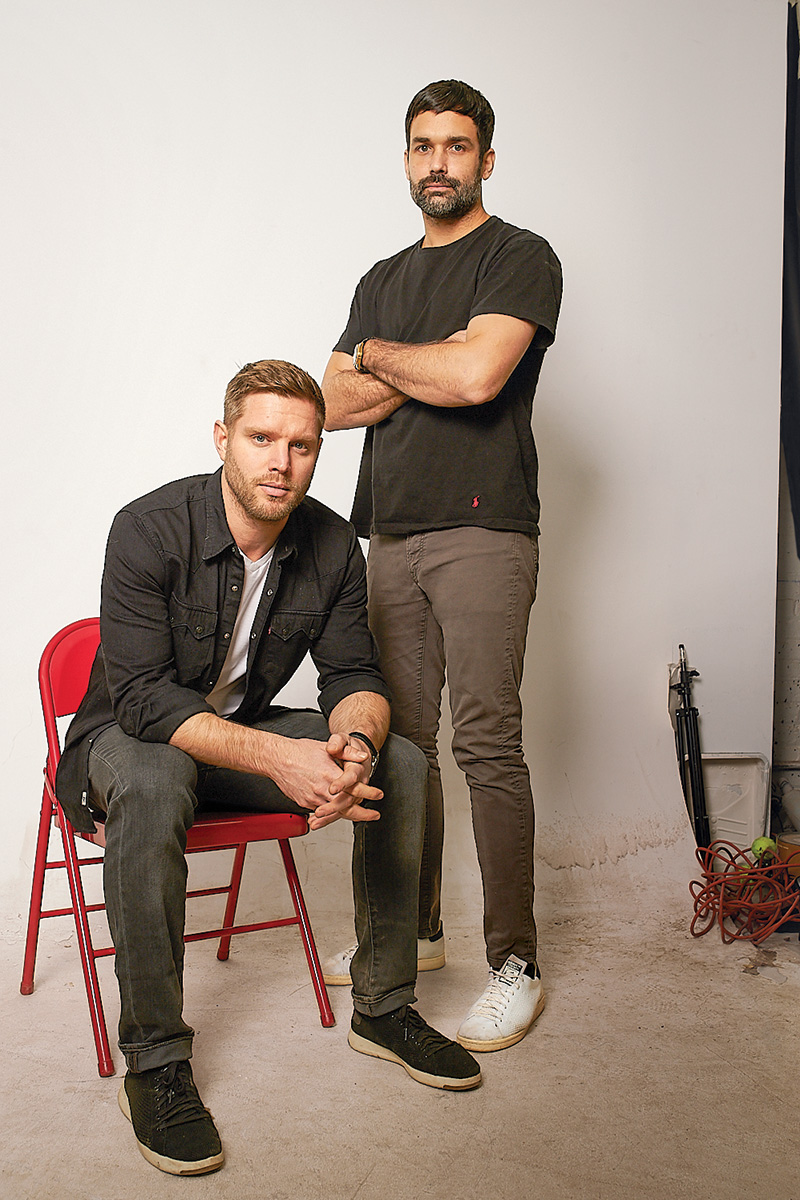 Furniture making at the highest level requires equal parts craftsmanship and artistry. For Joseph Cleghorn and Connor Moxam, the remarkably talented duo behind Chapter & Verse, those qualities harmonize, resulting in extraordinary pieces ranging from the traditional to the avant-garde. It's that breadth that has made the team a go-to resource for designers such as Brian J. McCarthy, David Kleinberg, and Emily Summers. Fellow artists also recognize their exceptional abilities, with ceramist and 2022 Creative Mind Peter Lane frequently collaborating with them on tables and credenzas that feature his ceramics. 
But Cleghorn and Moxam are truly at their best when they're pushing the limits with highly innovative finishes and techniques, such as the showstopping Sarcomere console, which transforms cardboard into an unrecognizable material through layers of resin and metallic paint; it was debuted by Todd Merrill Studio at last fall's Salon Art + Design and shown at Design Miami/.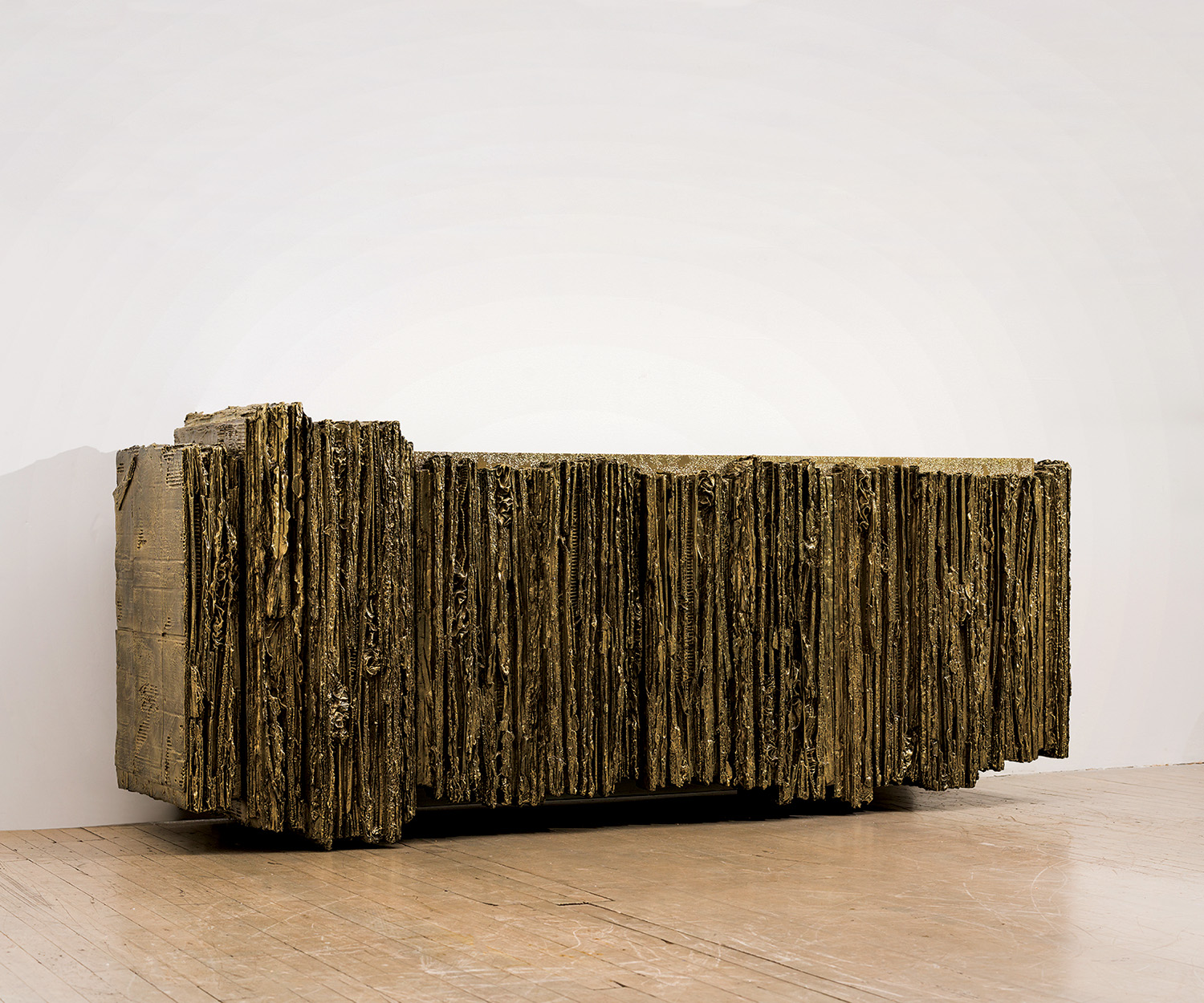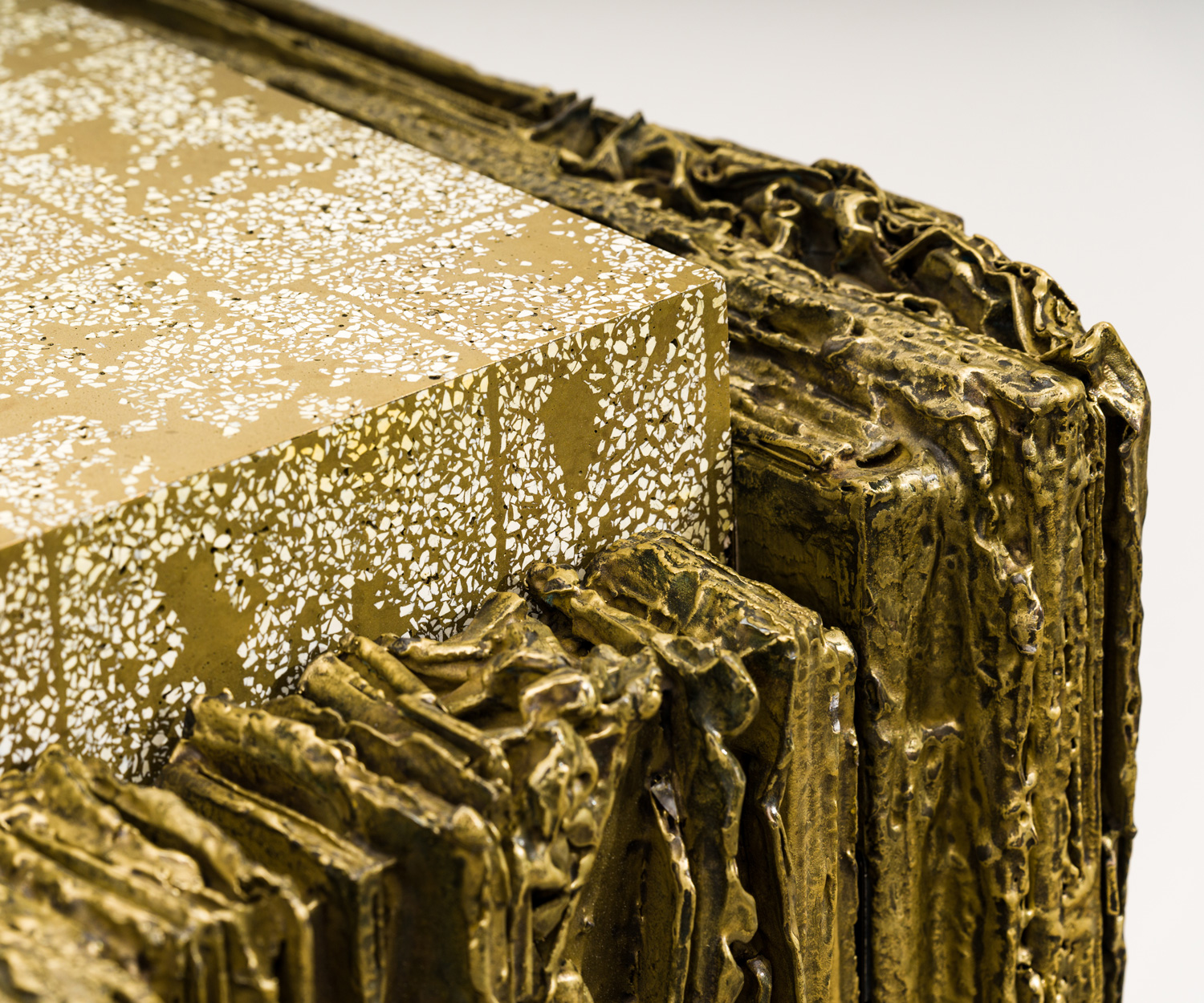 Beyond the basics: "Joseph and I like to have fun with materiality and make these big crazy moves and play with form, but the work really comes down to the nuts and bolts," says Moxam. "Everything is executed down to its fundamentals, and those details are really important to us."
Up next: "The next piece that we're going to unveil is going to be a bit wilder—more abstract and artistic," teases Cleghorn. "It's going to be exciting."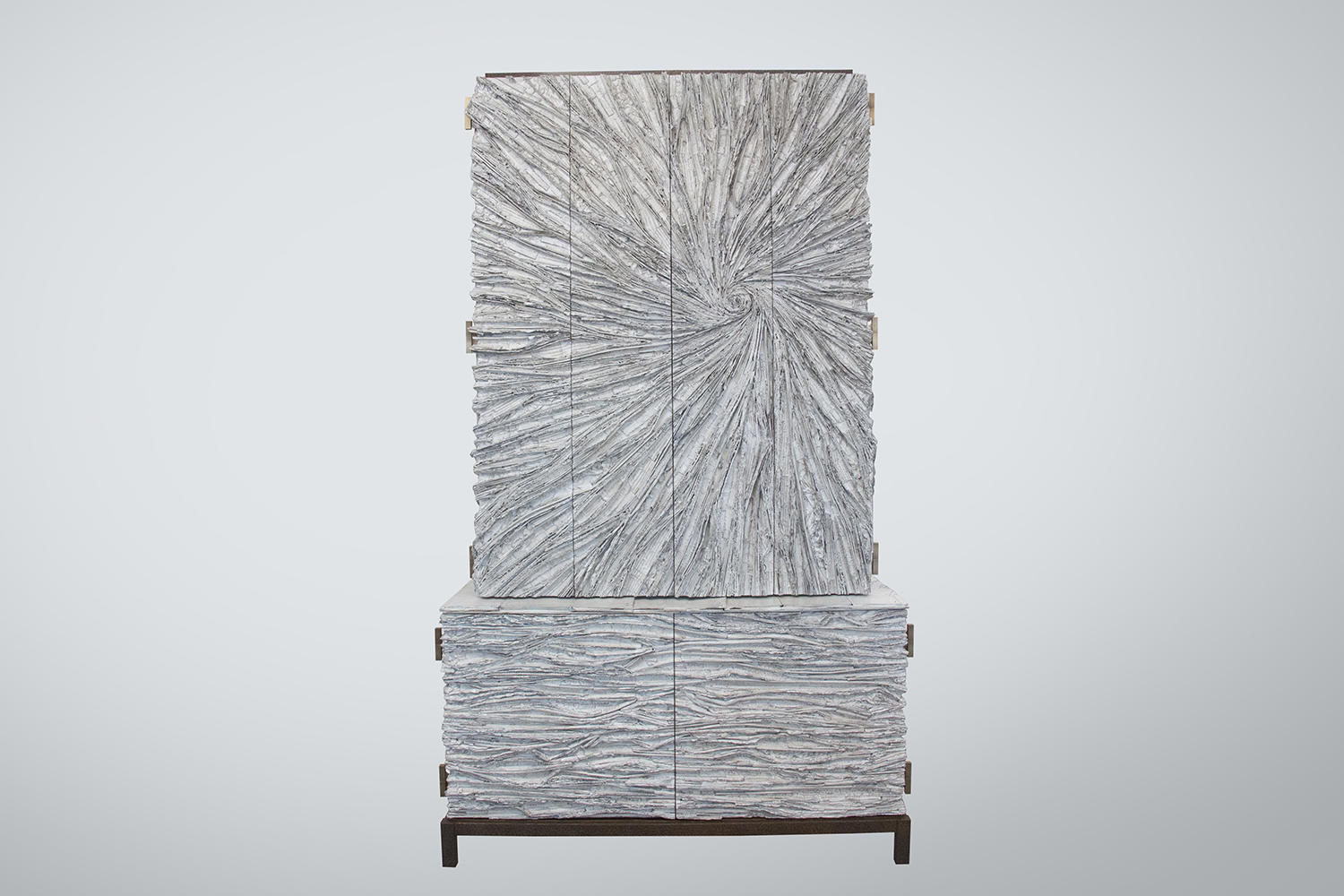 A version of this article first appeared in print in our 2023 Spring Issue under the headline "Creative Minds." Subscribe to the magazine.
Next Post