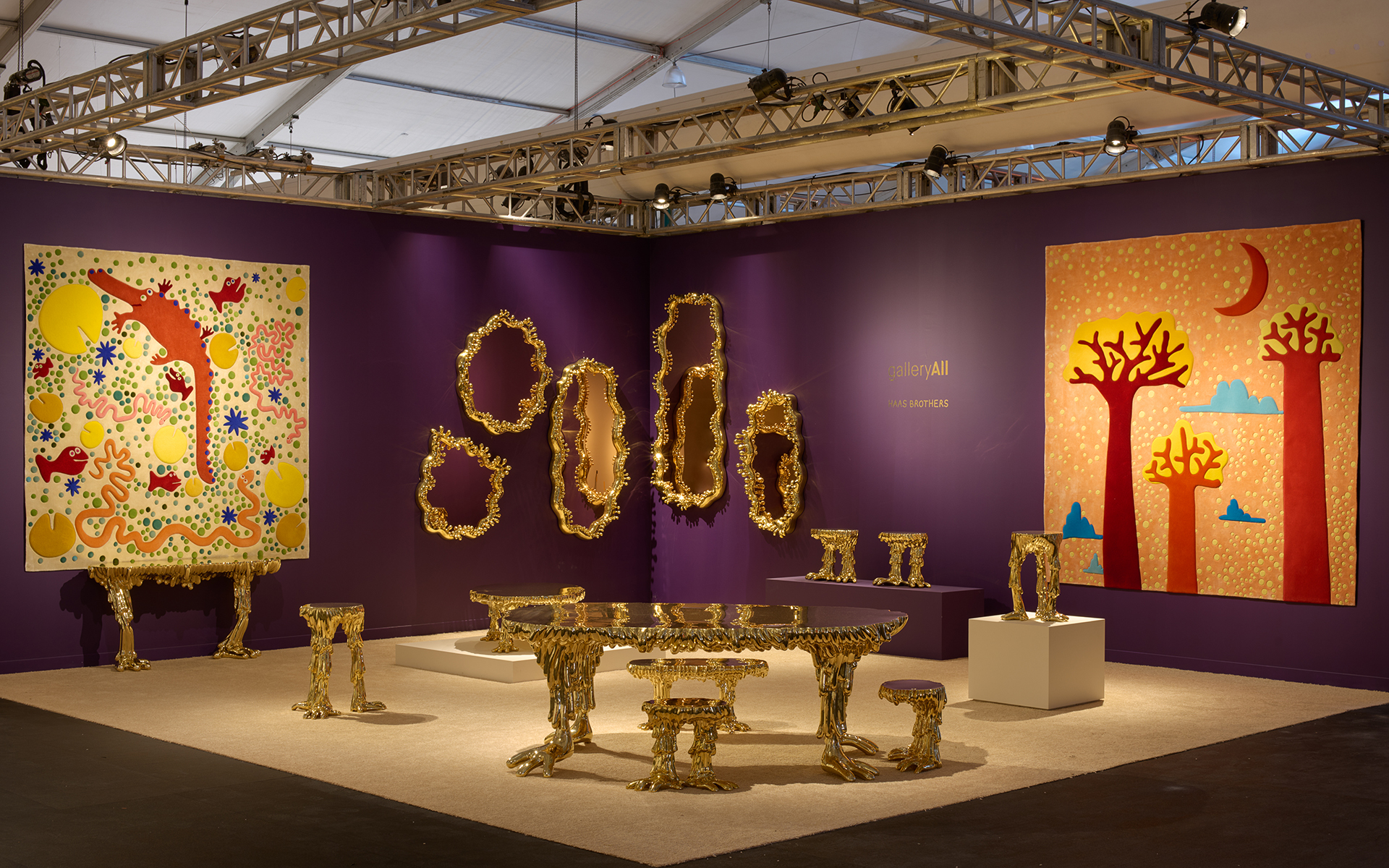 Here's What Not to Miss at Design Miami/ 2022
There's no shortage of incredible treasures to discover at the 18th edition of the flagship fair, which is open through December 4
The 2022 edition of Design Miami/ has returned to Pride Park in Miami Beach for its 18th year, this time under the direction of Milan-based curator Maria Cristina Didero, who officially came aboard as the curatorial director in January after being a longtime collaborator. Didero picked this year's theme, "The Golden Age: Looking to the Future," as a means of exploring the fertile creative groundwork laid at this summer's Design Miami/ Basel, which was subtitled "The Golden Age: Rooted in the Past." Featuring some 50 of the top international design galleries and Curios, the buzzy event takes place across the street from Art Basel Miami Beach and is open from November 30 through December 4.
"I selected the theme 'the Golden Age' with the ambition of exploring how it might be applied across great stretches of human existence, from the distant past to our collective future," explained Didero. "Design Miami's flagship fair in Miami Beach is always full of energy and optimism for the future. At a time when human beings are challenged in unprecedented ways, I hope that the theme will offer a source of inspiration to imagine and shape a brighter future for our planet and all its inhabitants."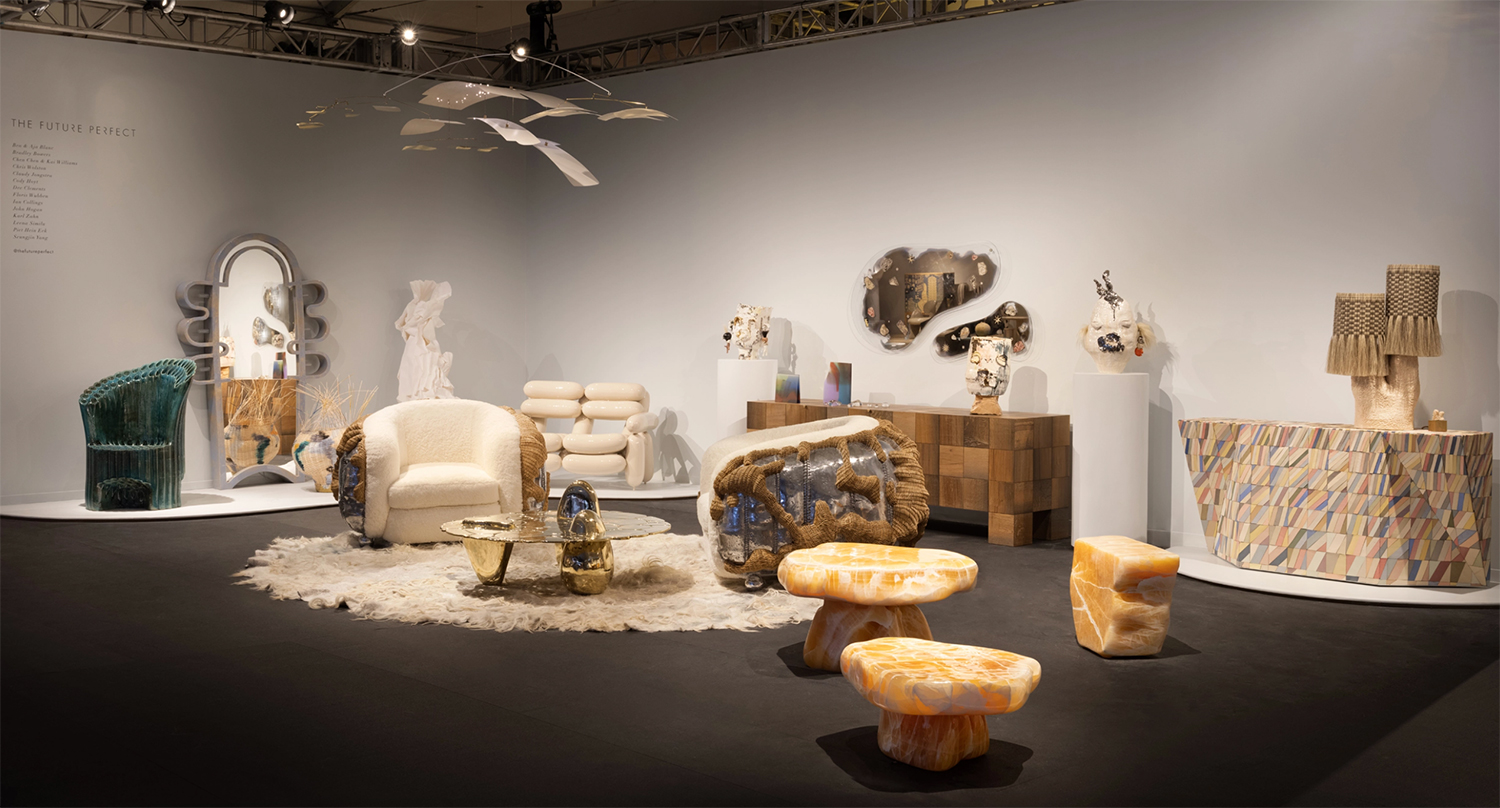 As always, there is no shortage of treasures to be discovered at this year's edition. Included in the mix of galleries are several making their debut at the show, among them Ippodo Gallery in New York, which is showcasing contemporary Japanese works with an emphasis on disparate surfaces. Paris's ​Gallery Negropontes is also making its Miami debut, presenting an impressive array of works by Etienne Moyat, Erwann Boulloud, and Hervé Langlais. Looking toward the past is newcomer Diletante42, which is located in São Paulo, and has brought the best of the best Brazilian midcentury pieces by luminaries such as Lina Bo Bardi, José Zanine Caldas, Joaquim Tenreiro, and Sergio Rodrigues.
Of course, a plethora of returning galleries have expertly curated booths to check out, including Friedman Benda, The Future Perfect, Carpenters Workshop Gallery, R & Company, Galerie BSL, Cristina Grajales, Todd Merrill Studio, Ateliers Courbet, Objective Gallery, Jason Jacque, Wexler Gallery, Hostler Burrows, Sarah Myerscough, Twenty First Gallery, and Southern Guild. One of Galerie's 2022 Creative Minds, Khaled El Mays, makes an appearance with stunning new works at Nina Yashar's Milan gallery, Nilufar, which also brought 3D-printed objects by Audrey Large. Shanghai and L.A.–based Gallery All, meanwhile, has unveiled a booth brimming with newly created works by the Haas Brothers including their first-ever contoured rugs.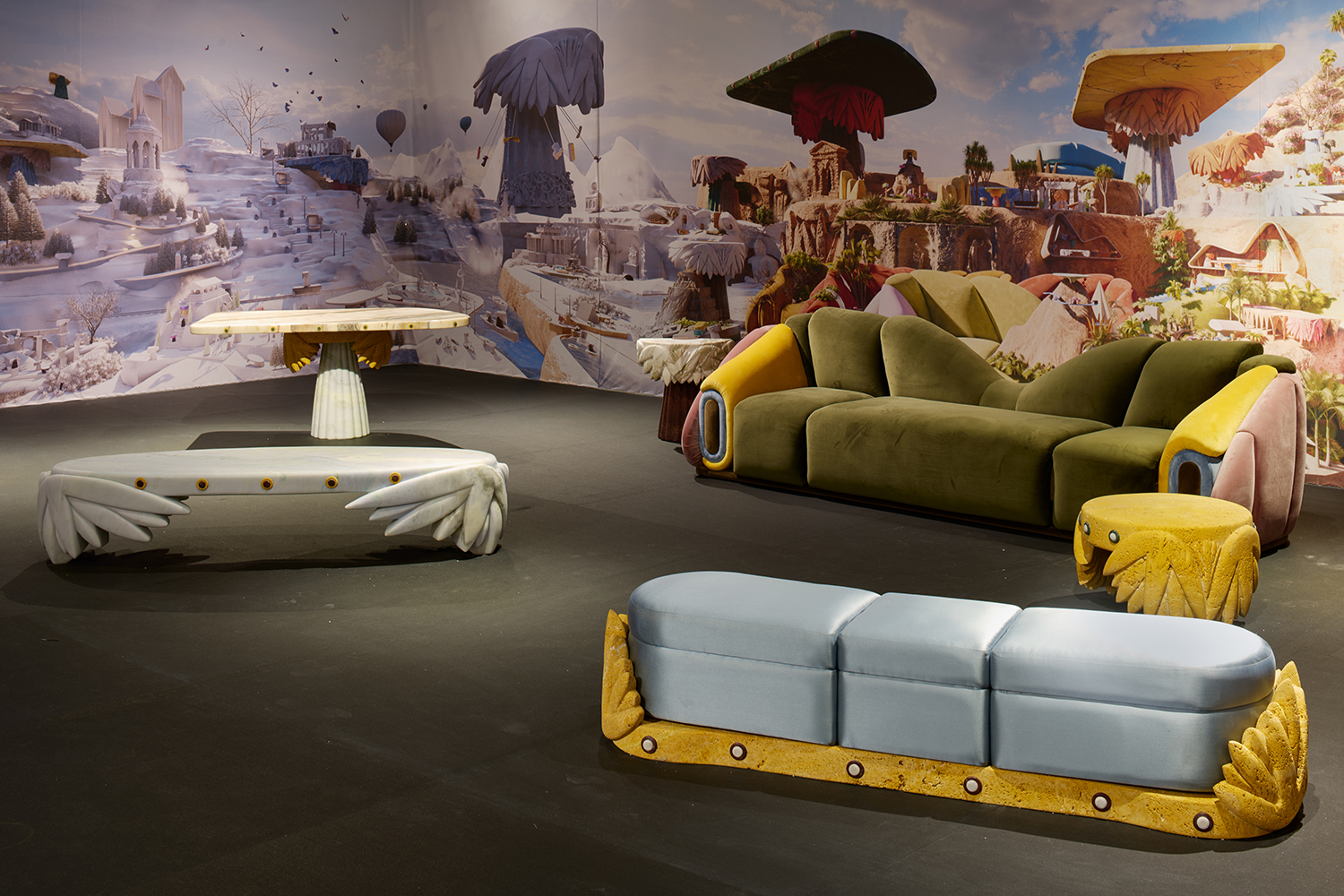 Special installations abound inside the tent walls. Fashion house Bottega Veneta, for instance, is marking its first time at the fair with a site-specific installation featuring multicolored chairs made by legendary Italian artist and designer Gaetano Pesce. A$AP Rocky is unveiling his collaboration with Gufram, which riffs on the Italian design collective's famous cactus as part of his new decor studio, HOMMEMADE. Fittings company Kohler has tapped Beirut designer Nada Debs to create a modern hammam with tiles from its WasteLab in Wisconsin. And multi-hyphenate talent Harry Nuriev (also one of Galerie's 2022 Creative Minds) has installed an unorthodox sofa made out of what appears to be shiny filled-up bags of trash in a solo booth.
After discovering the latest trends at the gallery booths, don't miss the robust programming and panel discussions featuring design experts and aficionados like Pesce, Daniel Arsham, A$AP Rocky, and Erykah Badu. Click here for the full list of events.
Next Post