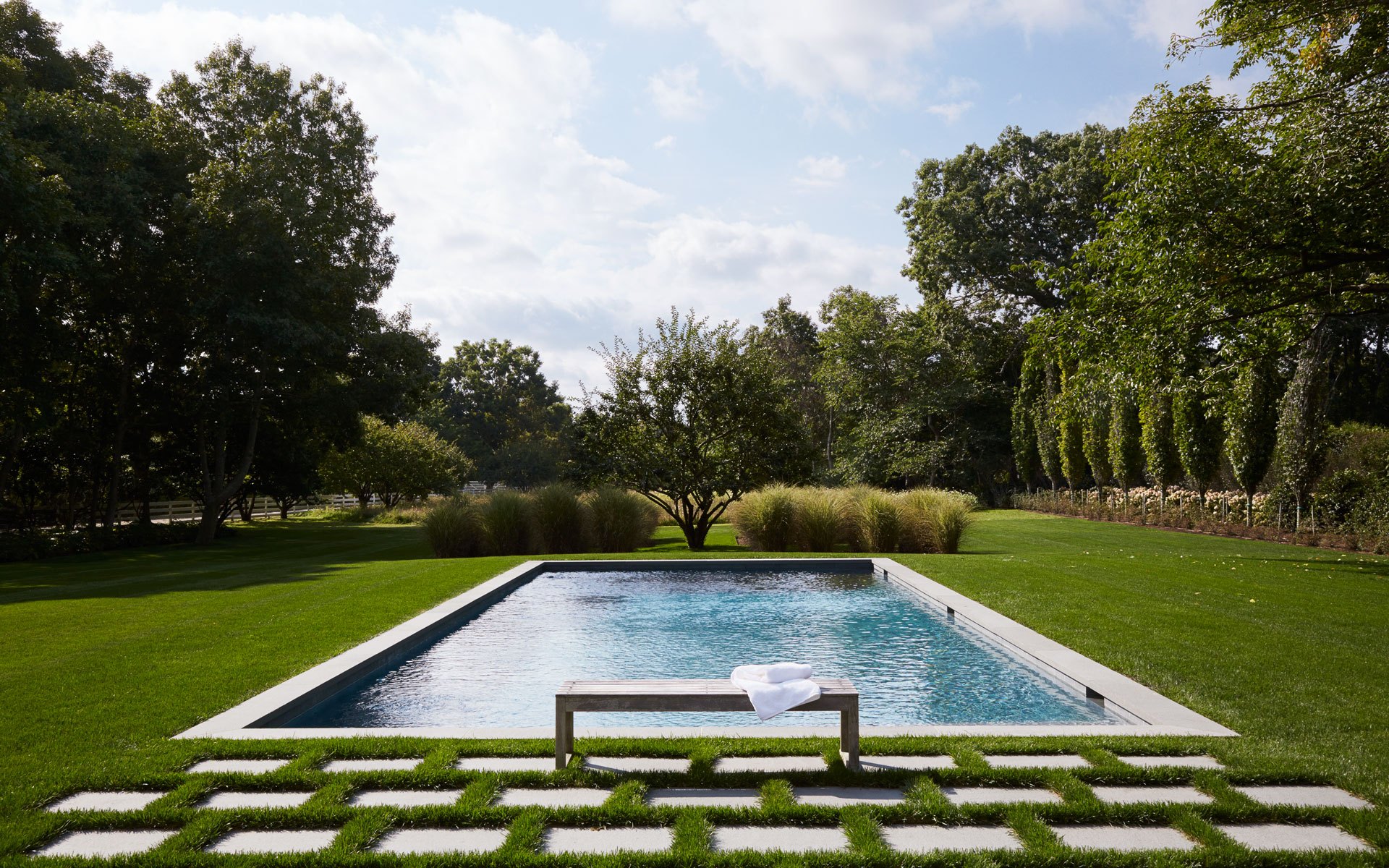 Why David Kleinberg Loves His East Hampton Escape More Than Ever
The New York designer finds a new appreciation for his carefully curated Hamptons home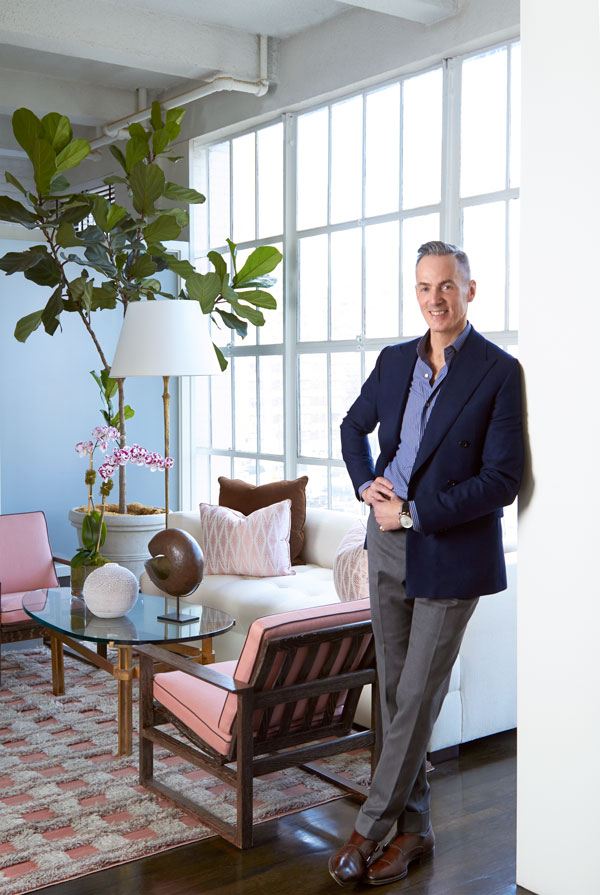 There are few interior designers who can deliver on perfection, but David Kleinberg is certainly at the top of that very short list. Crisp, tailored settings based on his flawless and expansive knowledge of design history dominate his portfolio. So, when it comes to his own East Hampton home, don't expect rooms that scream "grab your flip-flops" but rather a loosened-up approach that still has polish and sophistication. As one would expect, there's a carefully curated mix of pieces he's collected over the years, perfect for evoking a feeling that's more timeless than beachy.
It's at this home that Kleinberg has spent the last several months in isolation. Here, he shares with Galerie how he's stayed on top of the demands of completing projects while learning to love his weekend home more than ever.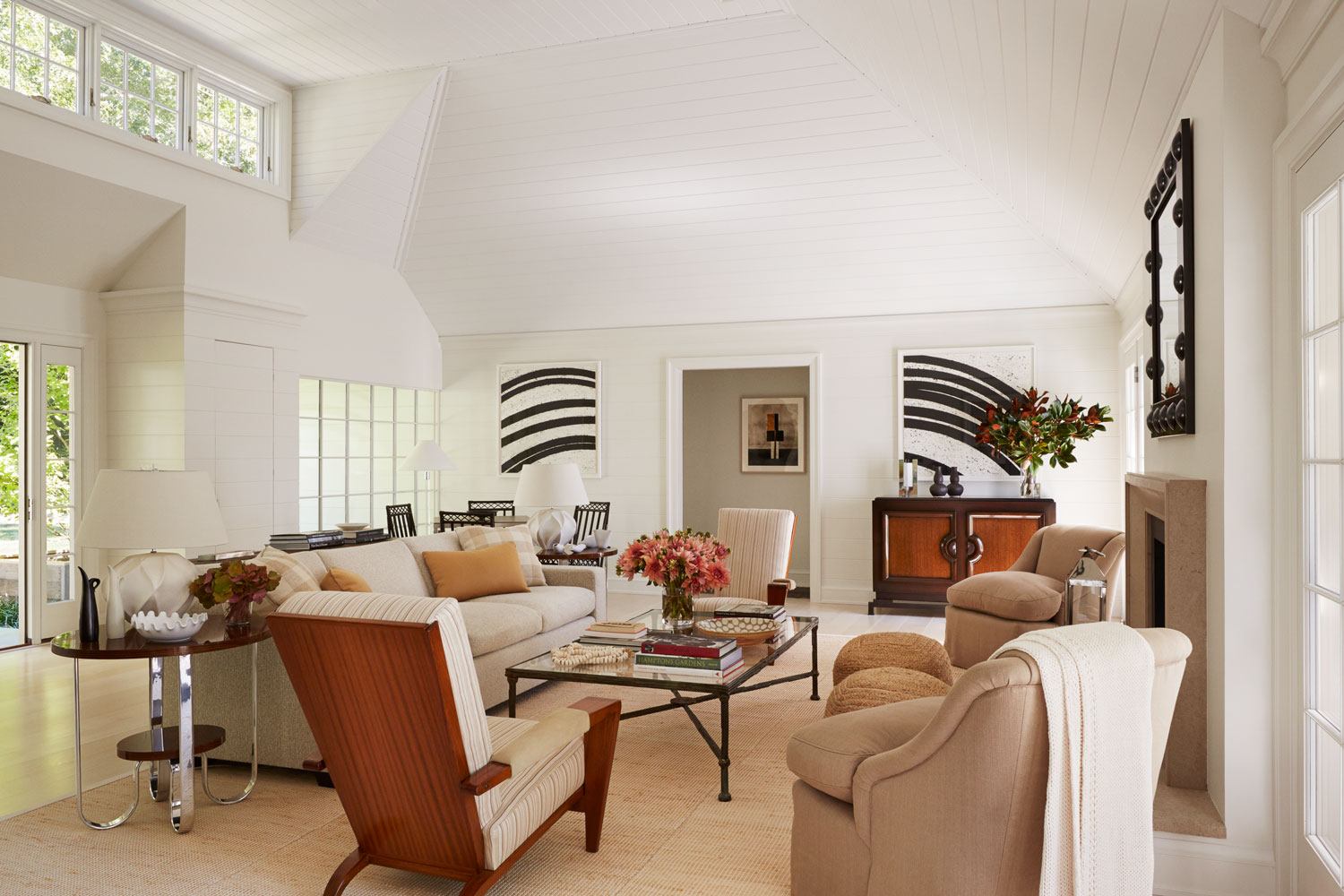 So many of us are living in houses we never associated with work, only being off on the weekends or vacation. This was always a weekend house and primarily just in the summer, not conceived for spending four months here. I wonder if we'll be able to think of our vacation houses again as places not to work.
Actually, the house has proven to be comfortable and works in a full-time capacity. I even like it more than I expected to. I bought this house, which I would have never built architecturally, and then renovated it extensively. I kept the footprint but changed the roof and the siding—and I moved the pool. It's not a big house, but when all the rooms have been filled it's an easy house to live in.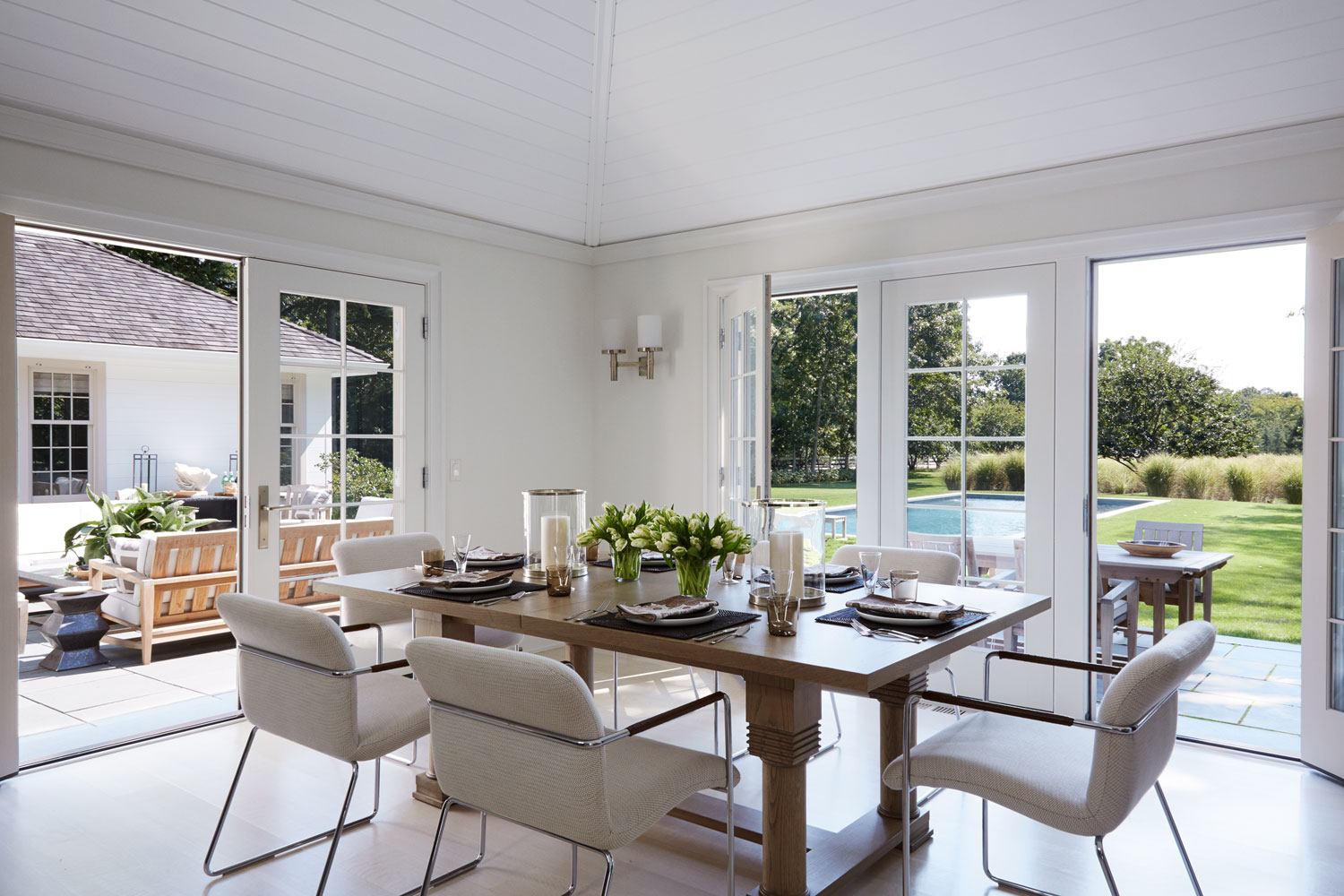 I've compartmentalized the rooms in different ways. During the spring, it was still chilly and wet, so I was mostly indoors. At first, I would work in the kitchen, which had the best Wi-Fi connection, but I've now migrated back to my bedroom after some serious IT help. Basically, all my life out here has been predicated by IT connections. The desk in the bedroom looks out onto the garden and pool. Before, it was just a desk as piece of furniture, not getting used. I sit in a spindly chair, because I just couldn't bare looking at a desk chair. But I realized this vantage is a wonderful place to watch spring arrive and bloom. The crab apples blossomed and then leafed out. That's been a real treat.
When I'm out here, I don't usually watch television, but I have been lately in evenings in the sitting room. I must have cycled through 50 series. I started with Ozark and then Normal People. I loved My Brilliant Friend. Now I'm watching The Great with Elle Fanning about Catherine the Great. It's tongue-in-cheek with the most gorgeous interiors. Then, when I want to read, I go into the living room.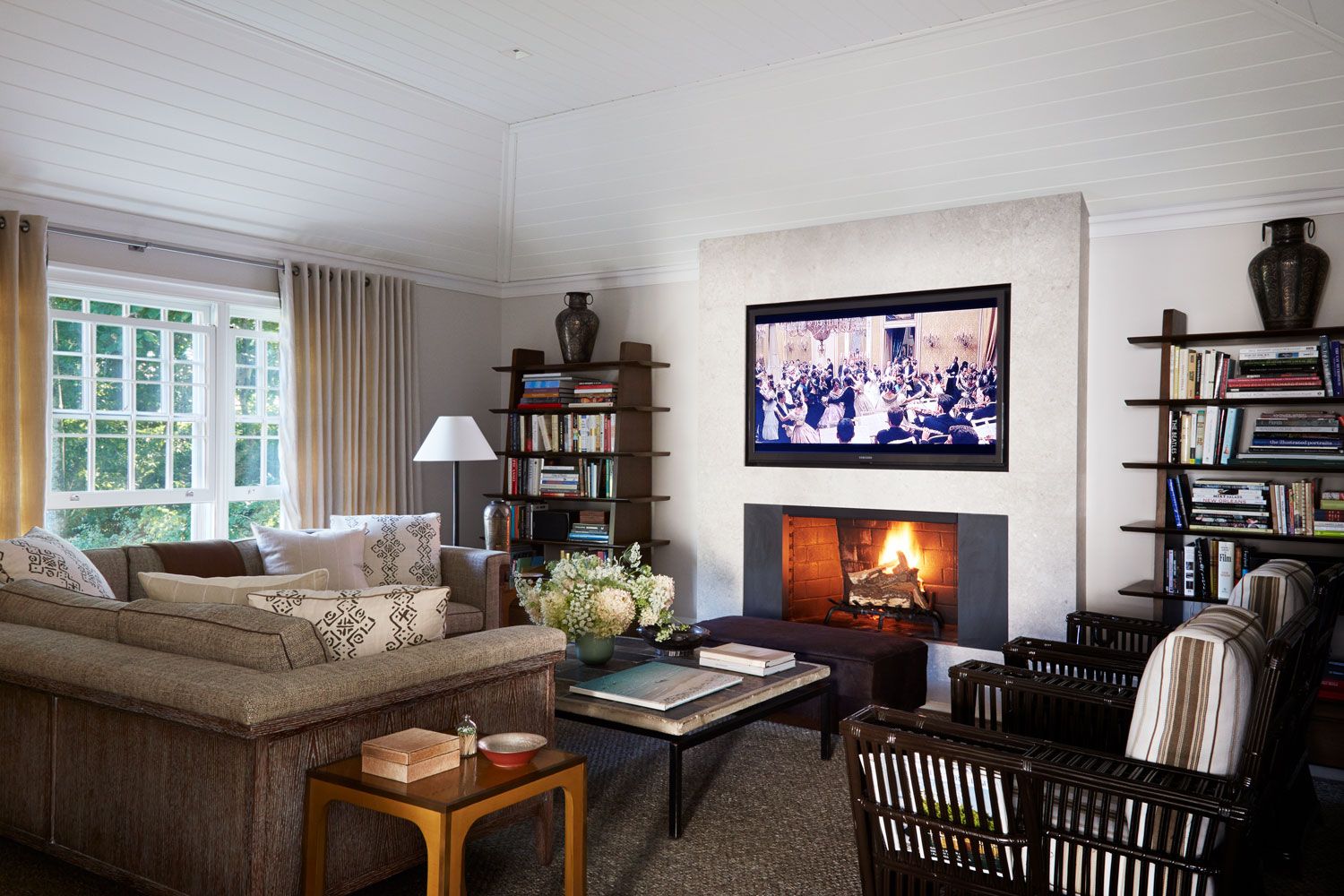 Now that it's nice outside I go out onto the terrace. I had a round umbrella over a square table and realized that need to be resolved. I've done more garden projects than I should. I think I'm saving money by not going out, but I've wandered out around the property and there's a whole side of that I hadn't cleared. I planted a makeshift vegetable garden and cutting garden.
I had a makeshift gym in the basement, but I spruced it up with an interlocking gym floor that I installed myself. Wayfair became my new go-to site for things like that. Plus, baking sheets in sizes I suddenly needed, and pots and pans I realized I didn't have. Then you notice a mattress pad needs to be replaced in a guest bedroom. It was quite fun getting everything in good order, especially since I didn't have any closets to clean.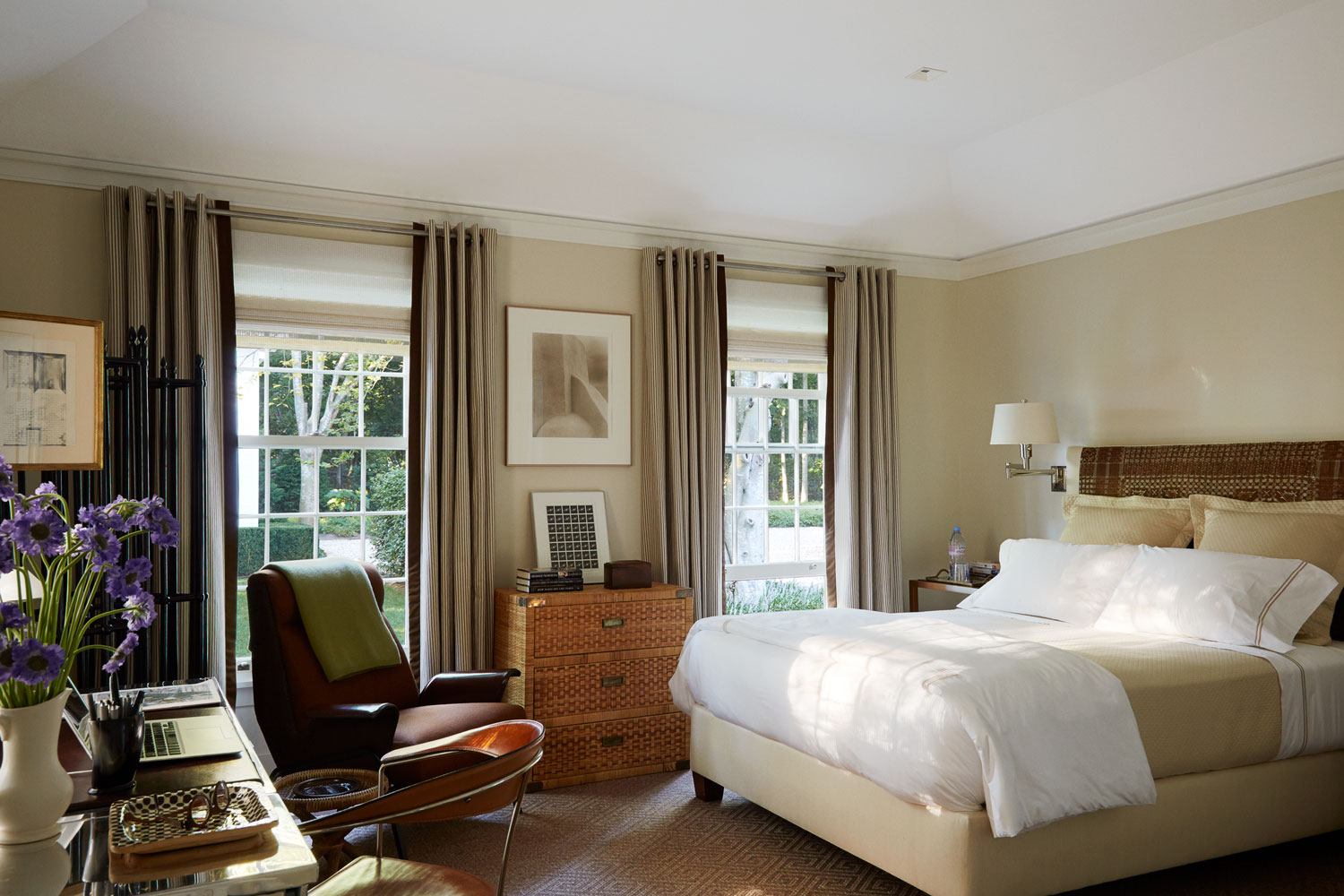 I've gotten to know the house in a different way. Before, I would spend no more than ten weekends a year here. I've been incredibly lucky to be here and be able to look out at the garden every day. I love my apartment in New York, but I don't think I would have been able to live and work there in the same manner. Here, I discovered my inner hermit. I haven't had real shoes on in 14 weeks. I wonder if my feet will fit into leather-soled shoes ever again.
Next Post