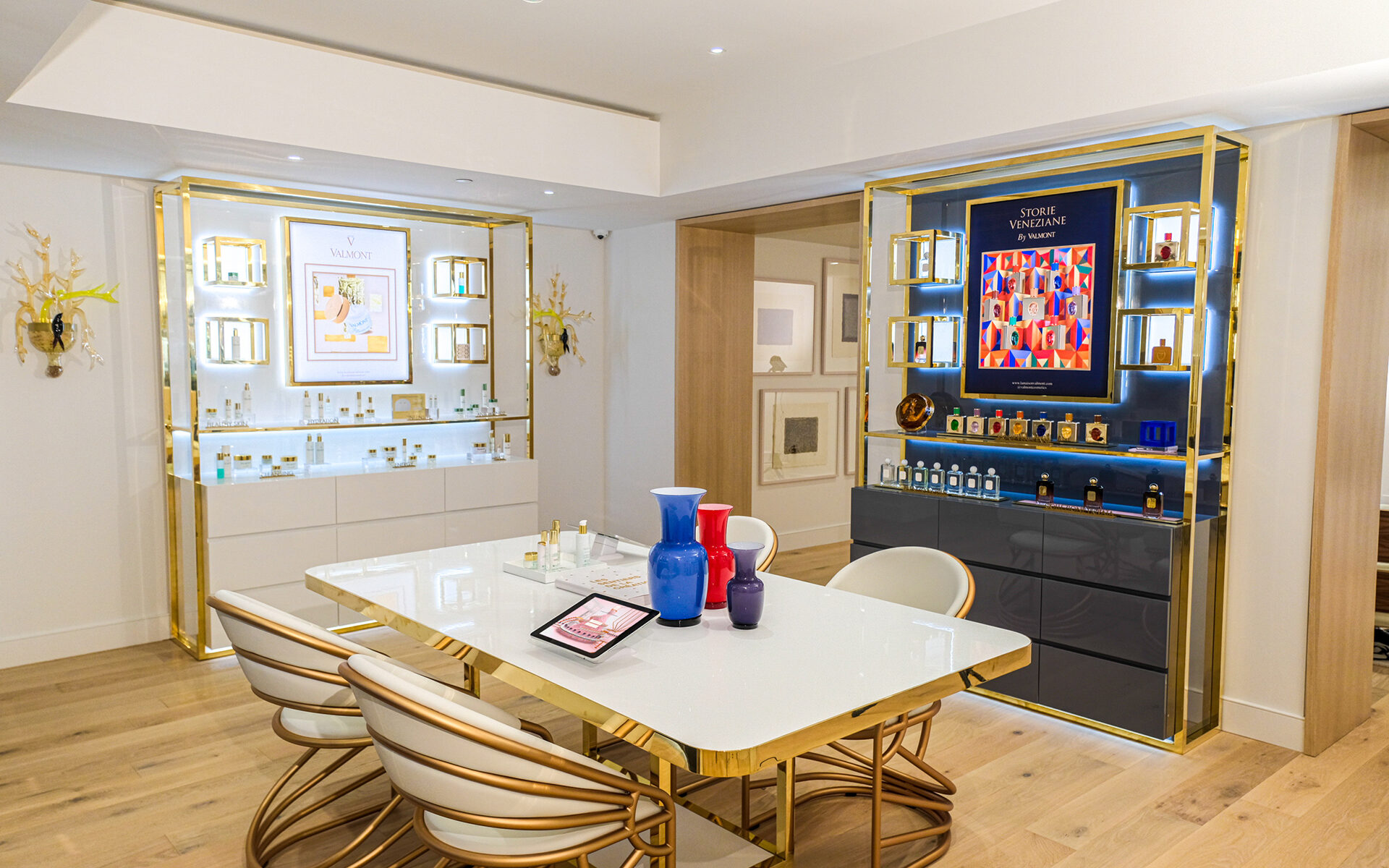 Valmont Debuts U.S. Flagship at New York's Carlyle Hotel
The iconic hotel's spa now features treatments and products from the luxury skincare brand, while the on-site boutique offers fragrances and artful elements in line with its Fondation Valmont
Since its inception more than 30 years ago, La Maison Valmont has been globally recognized for its luxurious skincare products and its imaginative fragrance collection, crafted by family matriarch Sophie Vann Guillon. Also included in the company's four pillars are the branded private residences around the world and its notable art foundation, which not only maintains an impressive collection of works but also presents pieces by Didier Guillon, president and artistic director of Valmont Group and Fondation Valmont.
Now, the company is growing even more with the grand opening of a U.S. flagship within New York's storied Carlyle Hotel. "New York is the most cosmopolitan city in the world," says Didier Guillon, who hosted exhibitions of his art in the city in 2018 and '19. "The Carlyle is a dream; the location is perfect."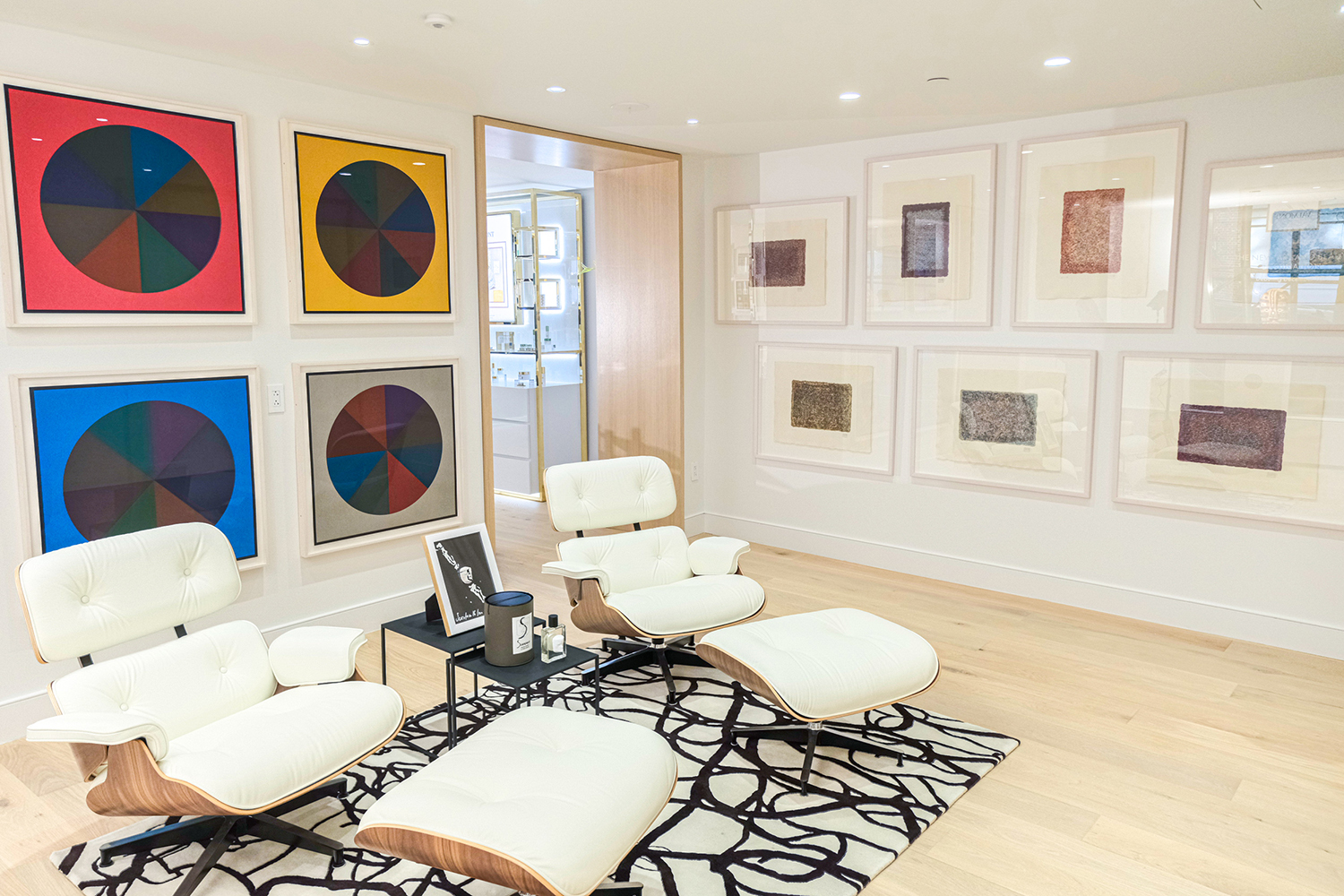 Valmont's immersion in the art world is fully present in the boutique, where numerous pieces by Sol Lewitt are on view, including works from the artist's "Brushstrokes" series and the four-part screenprint Circle Divided into Eight Equal Parts with Colors Superimposed in Each Part (1989). LeWitt's oeuvre also inspired Didier's designs for a series of geometric packaging, displayed in the 800-square-foot atelier on gallery-like plinths. "In every room you have artworks, and those artworks depend on the location where we are," he says. "Here, we selected American artists."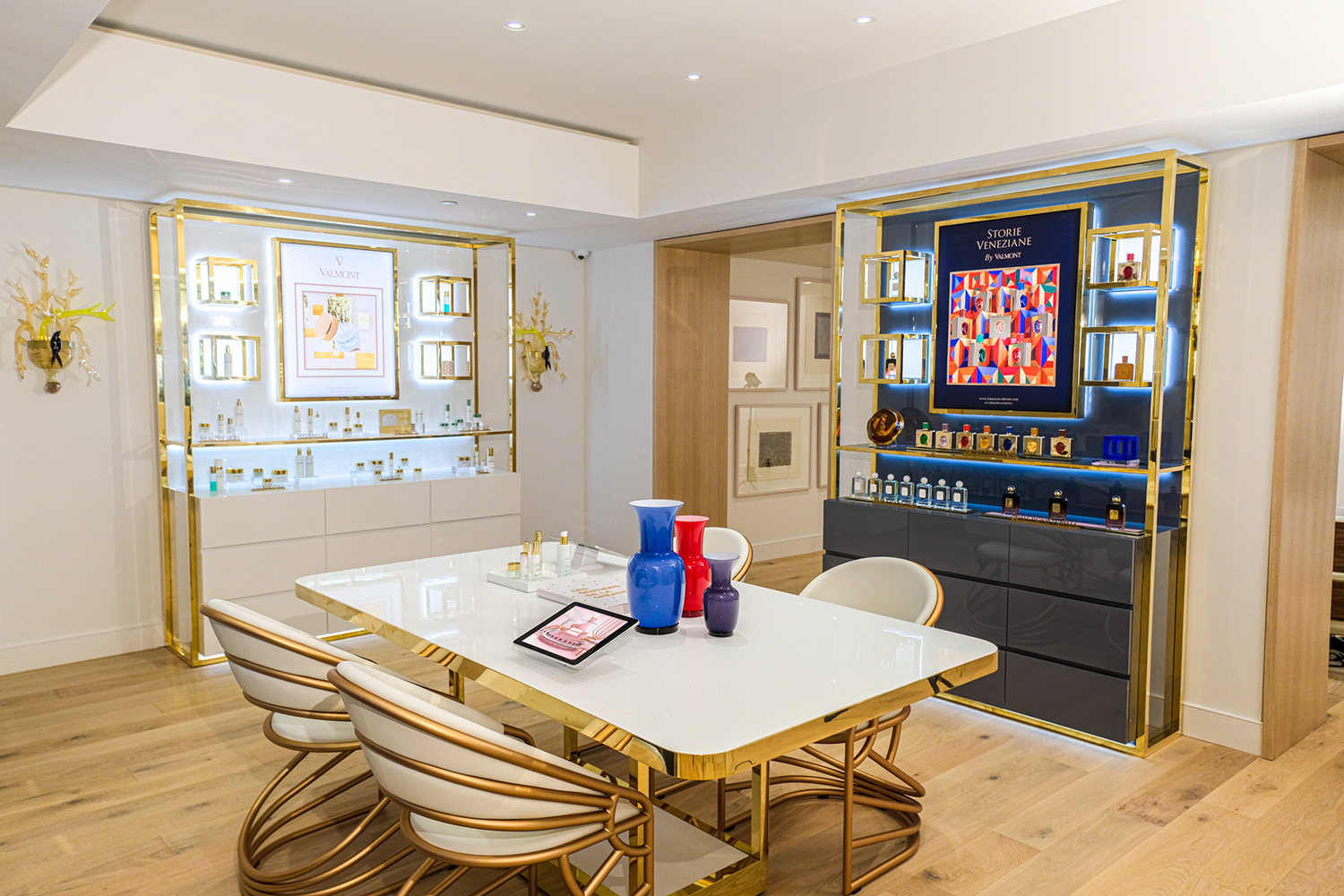 Other artworks in the new space include an array of "Untitled" lithographs by Mark Tobey, the sculpture Shaundra by Woodrow Nash, an artist the Guillons discovered on a trip to New Orleans, and a pair of striking Murano glass light sculptures entitled Hirondelle by Aristide Najean that flank an illuminated display of products from the Valmont skincare collection, including the cutting-edge L'Elixir des Glaciers array. In an adjoining lounge, visitors can unwind and take in a screening of Stanley Kubrick's iconic film 2001: A Space Odyssey.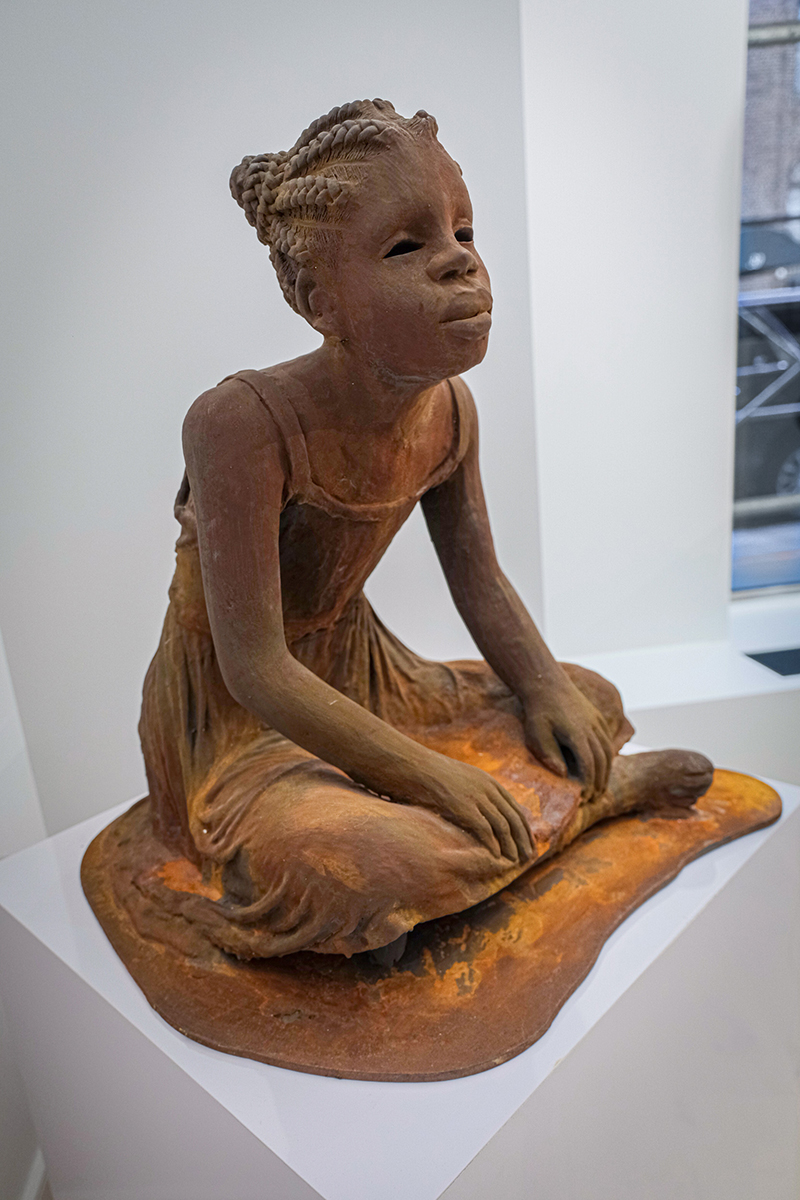 The East 76th Street boutique also offers a first look at Valmont's new fragrance, Scarface, an intoxicating scent with notes of violet leaf, papyrus, and iris. The limited-edition set comes with a bold artwork by Guillon, signed and available in just 100 pieces. The entire package is crafted by Didier in collaboration with his son, Maxence, who is taking over as president of Fondation Valmont, the company's art arm, in 2022.
"Designing or composing the products is always art," Guillon tells Galerie. "Sophie is an artist; it's a scientific composition, for sure, but behind the scientific composition you have this artistic creation that is very important."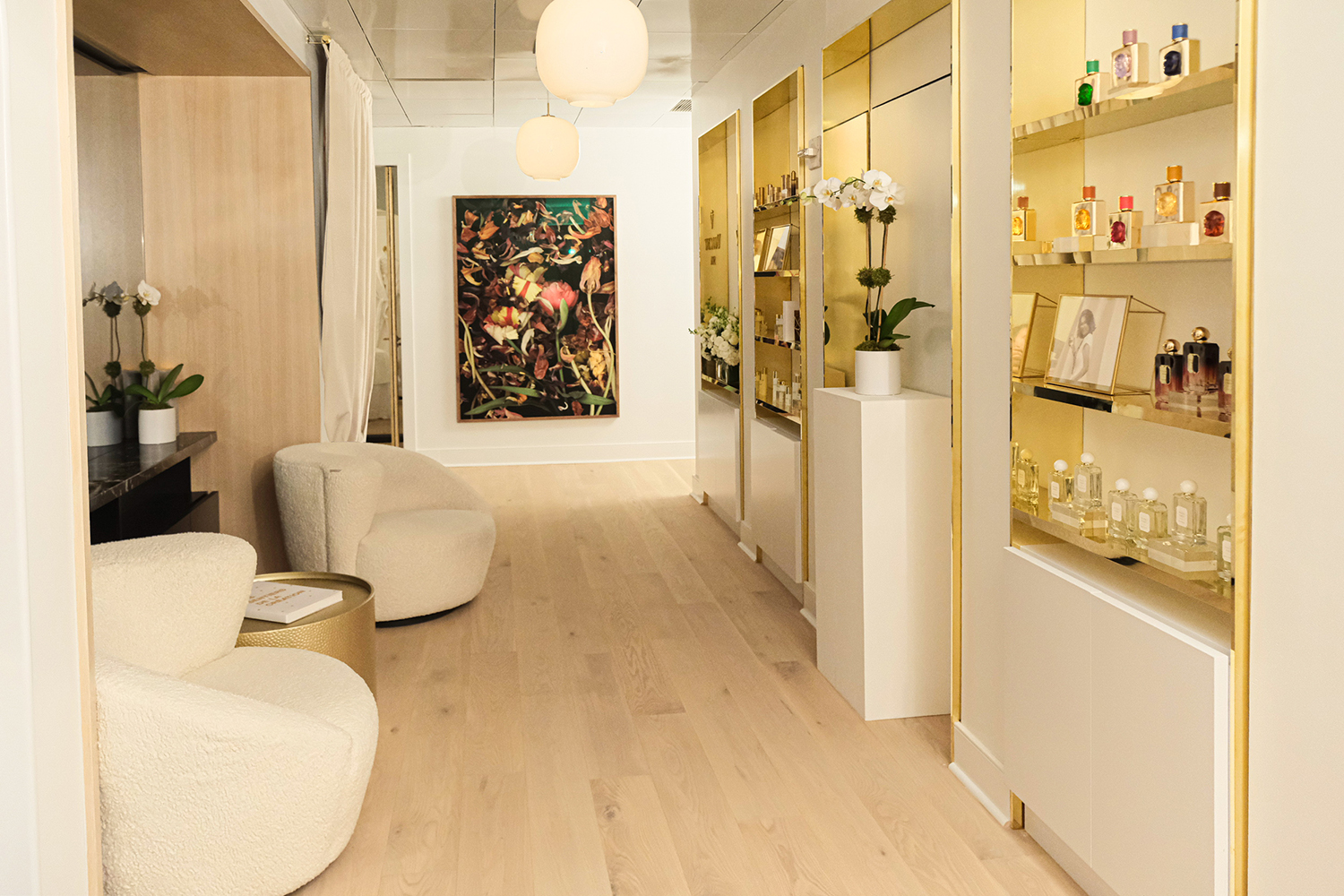 Artful elements extend into the Carlyle's third-floor Valmont Spa, where otherworldly works by Brazilian photographer Luzia Simons are displayed amongst an elegant arrangement of the company's decadent skincare products and unique fragrances. Guests at the spa can indulge in heavenly treatments, like a 90-minute facial created exclusively for the Carlyle location or a divine assortment of massages and body treatments, all of which can be enhanced by sublime add-ons, such as the groundbreaking OxyLight facial enhancer or selection of collagen masks.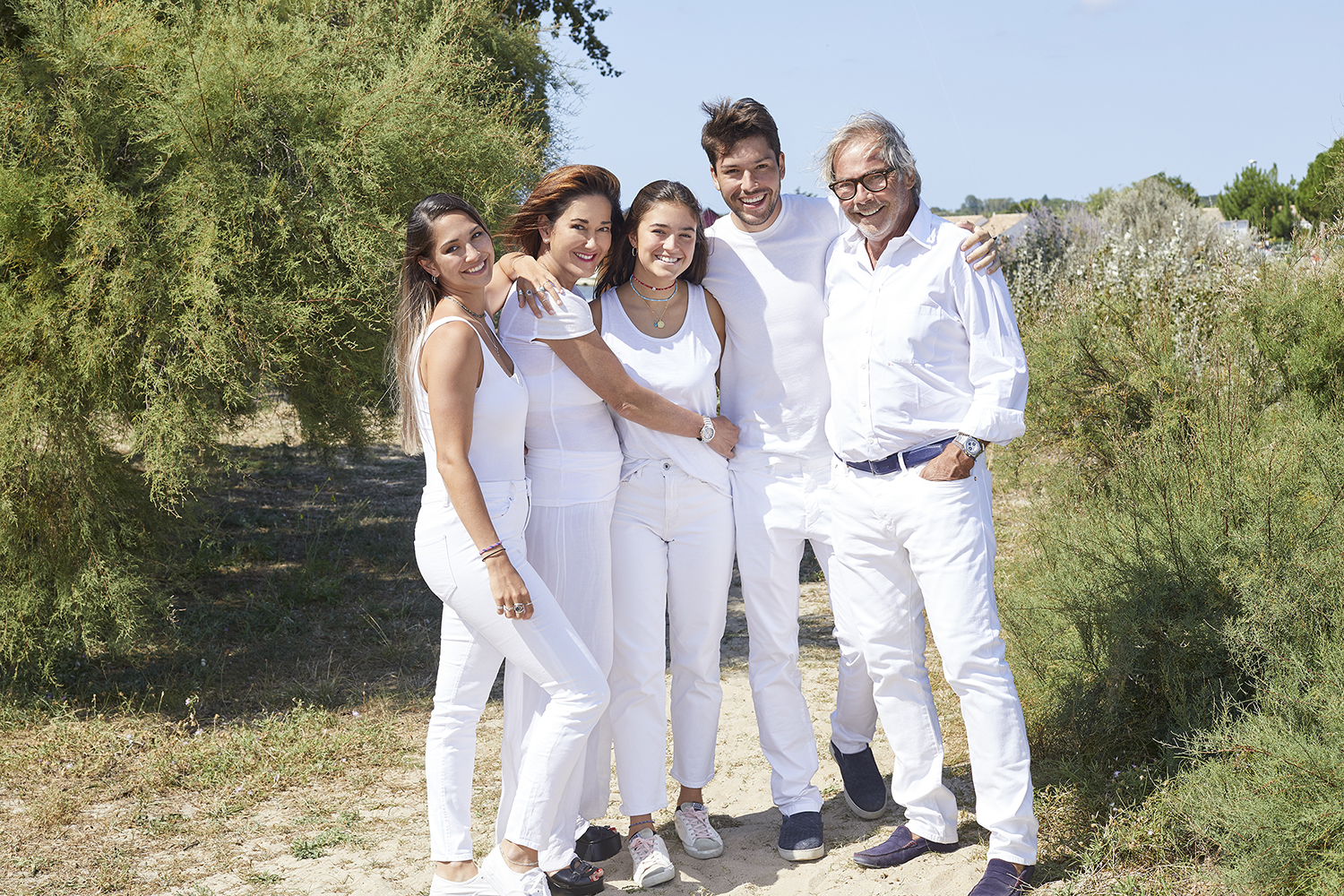 Additionally, guests visiting the store can access all the elements of the Valmont lifestyle, including buying pieces of art or duplicates of the decor; staff can also help plan exclusive excursions in Les Résidences Valmont cities Venice, Hydra, Greece, Verbier, Switzerland, or come next year, Barcelona.
Overall, the Carlyle destination conjures a familiar aesthetic to already existing La Maison Valmont locations in Hong Kong, Paris, and soon, Madrid, but defines its self with its selection of art by American talents (whereas Madrid will most likely feature Spanish and other European artists). "If what we're doing is right, when you go in a La Maison Valmont, wherever you go, you should feel the same emotion," says Guillon.
Next Post