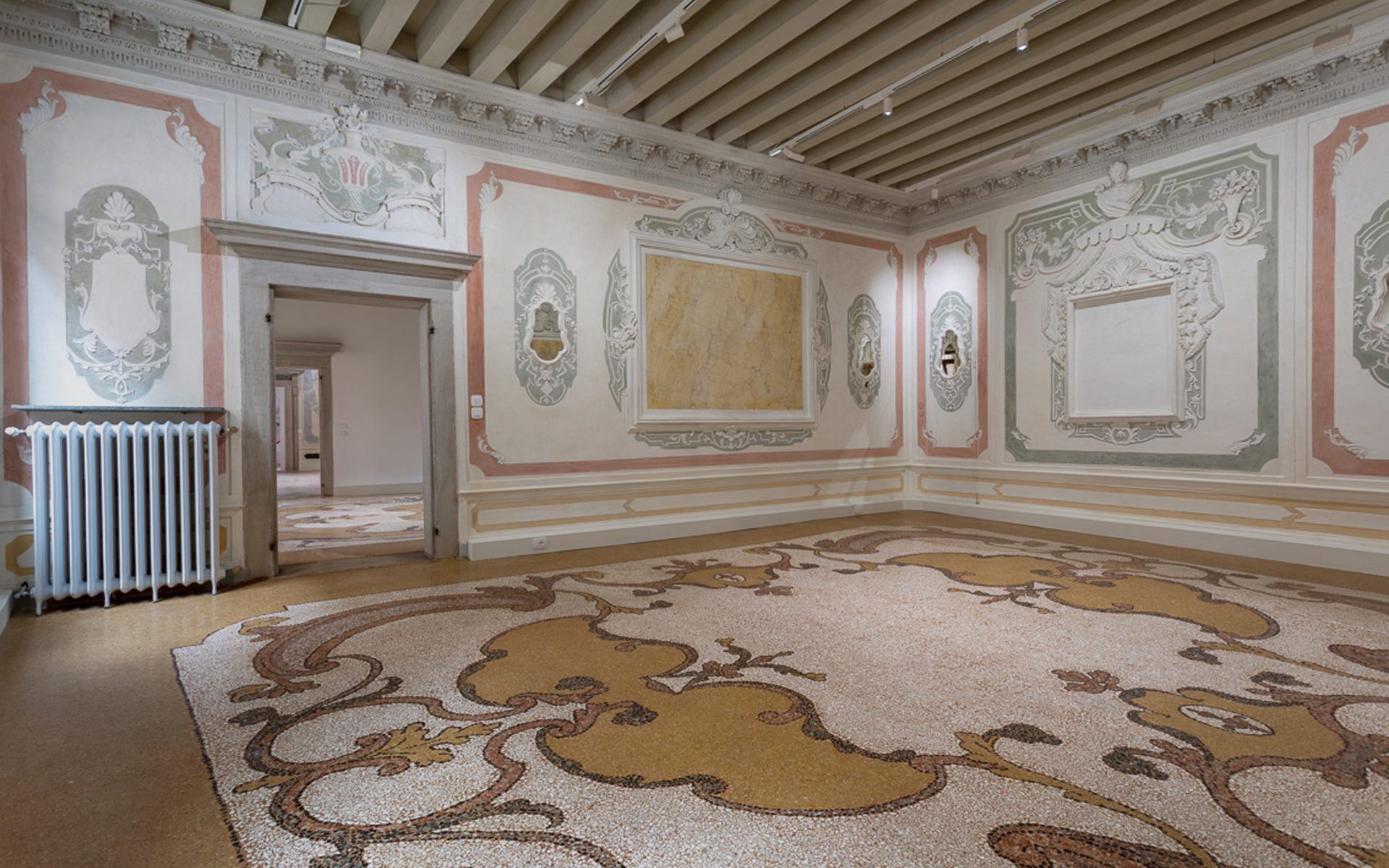 Inside the New Valmont Art Foundation in Venice
The Fondation Valmont's permanent space will debut during the Venice Biennale with an exhibition inspired by Hansel and Gretel
Beauty is more than skin-deep for Didier Guillon. The head of the Fondation Valmont, the art pillar of the luxury scientific skincare and fragrance brand Guillon, is known for his fantastical imagination and passion for artistic concepts. He has masterminded a multitude of dynamic exhibitions, including one in New York last fall that traced the journey of a Cubist-looking gorilla and others at the previous two Venice Biennales.
Now he has founded a permanent art space for the foundation in Venice: a restored 16th-century, Renaissance-style palazzo—complete with gleaming original frescoes and striking terrazzo floors—that was once home to the noble Bonvicini family. The inaugural show, titled "'Hansel & Gretel—White Traces in Search of Your Self," kicks off on May 11 during the Venice Biennale and finds inspiration in the legend of Hansel and Gretel. While many fashion and beauty brands associate themselves with the arts, Valmont's approach stands out. Art for Guillon and his team is not an add-on but considered the umbrella over the entire Valmont Group, which includes the four brands: Valmont, l'Elixir des Glaciers, Il Profvmo, and Storie Veneziane. "It's all my creation. It's also the chance for me to shift focus from the business side of things only," Guillon told Galerie in a previous interview. "I try to share emotions and beauty with visitors and clients. It's not about selling products."
Recommended: For the Inaugural Frieze Sculpture, a Thoughtful Show Transforms Rockefeller Center
A version of this article first appeared in print in our 2019 Summer issue in the section The Artful Life. Subscribe to the magazine.
Next Post