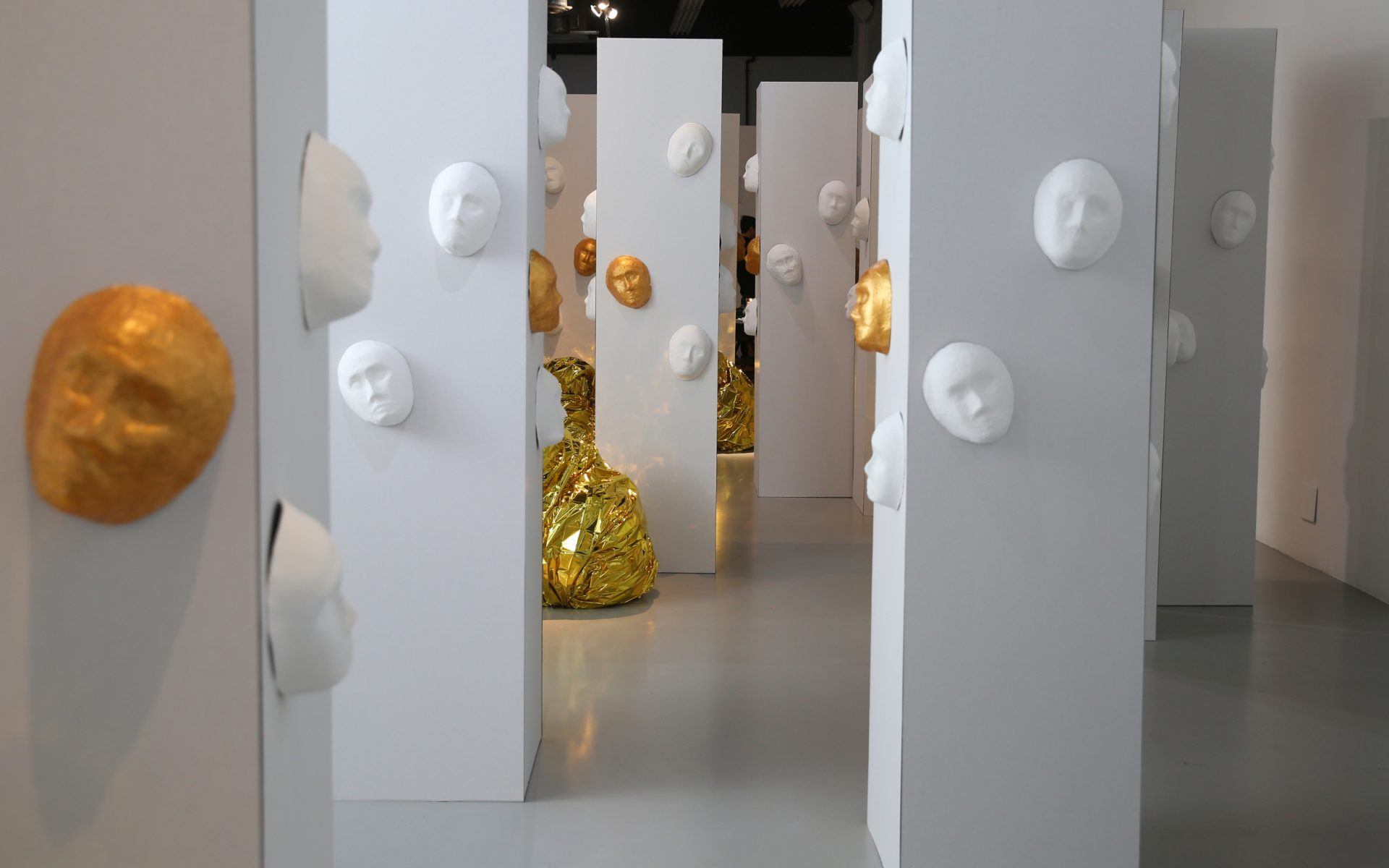 Fondation Valmont Opens 'White Mirror' in New York
Inspired by Hansel and Gretel, the installation originally appeared during the Venice Biennale
For those who didn't have a chance to visit the Valmont Palazzo during the Venice Biennale, the Fondation Valmont will mount a special version of "Hansel & Gretel—White Traces in Search of Your Self" at New York's 393 NYC space in Tribeca in October. Recast as "White Mirror," the exhibition of 30 artworks was conceived to break down the boundaries between the observer and the observed.
Recommended: Inside the New Valmont Art Foundation in Venice
The mastermind behind the show is Didier Guillon, who serves as president and artistic director of Valmont Group and Fondation Valmont. He devised a mix of honeycombed totems, ghostly white and golden faces as well as golden balls. "A little girl visiting the exhibition with her parents asked me why so many masks," says Guillon of the show's first iteration. "I told her that masks are like the small crumbs of Hansel and Gretel. They will help you find your way in life."
The concept is on view in Manhattan from October 25 through November 3, followed by a trip to Munich.
A version of this article first appeared in print in our 2019 Late Fall issue in the section "The Artful Life." Subscribe to the magazine.
Next Post