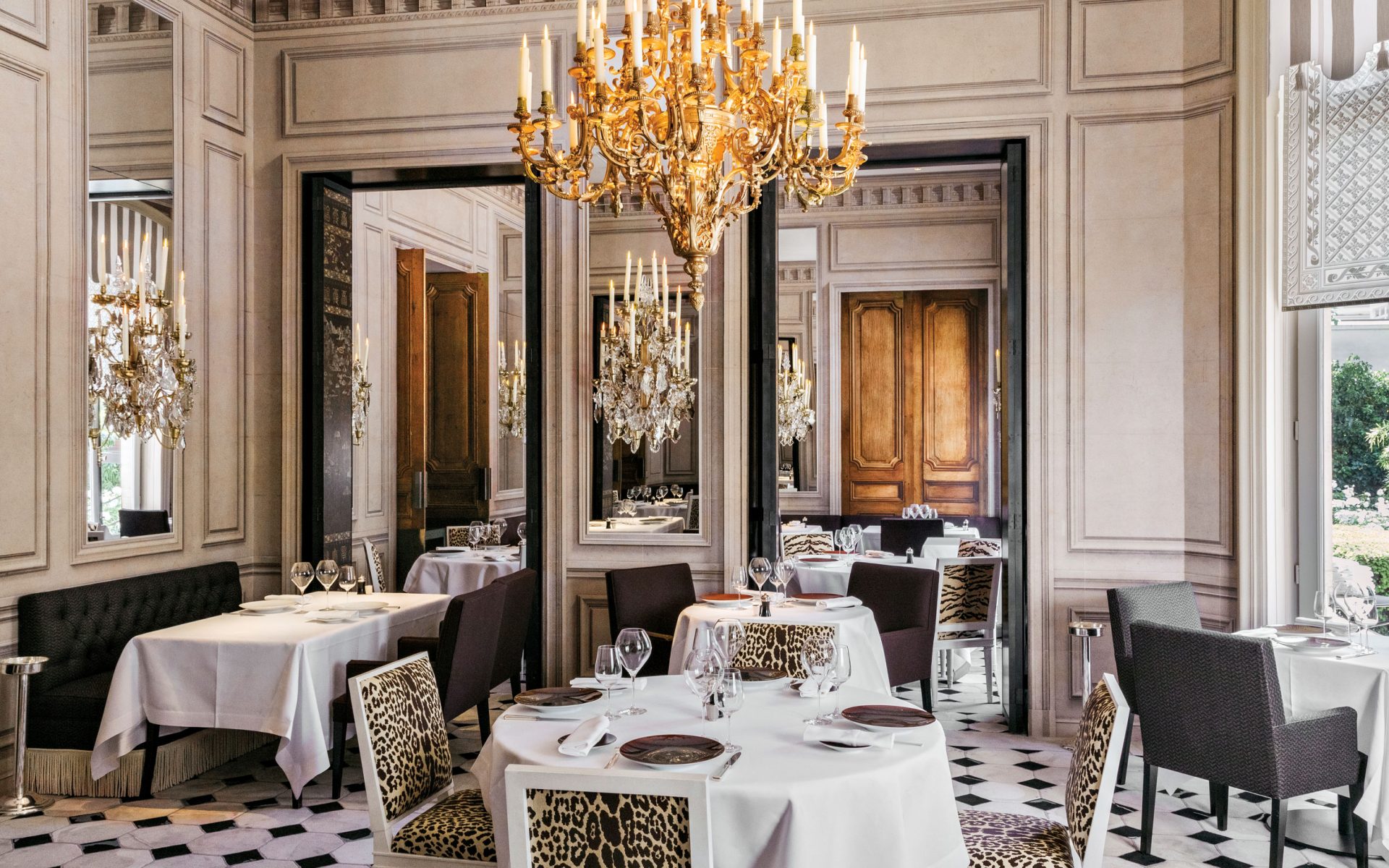 The Most Beautifully Designed Restaurants of 2018
Galerie looks back on 8 stunning restaurants that opened this year
In a year full of incredible new additions to the restaurant world, Galerie looks back on some of the most beautifully designed spaces to open in 2018.
Swan Restaurant, Miami Design District
Miami hospitality mogul David Grutman, singer-producer Pharrell Williams, and French chef Jean Imbert teamed up to create their restaurant Swan, nestled in the Miami Design District. The 13,500-square-foot restaurant was designed by Ken Fulk and Kobi Karp Architecture. Soft pinks and grays as well as jewellike finishes make up the scheme of the interiors along with art by fashion illustrator David Downton.
Stir, Philadelphia Museum of Art
The Philadelphia Museum of Art's new Frank Gehry–designed restaurant, Stir, caused just that with its striking interior design. Warm wood and frosted glass are the main materials in the space, but what really makes a statement is the sculptural web of wooden beams also known as the "nest," which floats above the center of the restaurant. 
Apicius, Paris 
Young chef Mathieu Pacaud and his business partner, Laurent de Gourcuff, took over the restaurant Apicius and looked to French architect François-Joseph Graf to elegantly revamp the interiors. Graf played off 18th-century decorative motifs with his design for the interiors with fitted carpets reprising stone tile patterns common to the period, leopard- and tiger-printed chairs, gilded crystal chandeliers, and lots of mirrors.
Brasserie of Light, Selfridges, London
With a 24-foot-high, flying, crystal-encrusted Pegasus by artist Damien Hirst, it's no wonder that Selfridges's new restaurant is called Brasserie of Light. The interiors were designed by Martin Brudnizki, who used mirrors and light to create a marvelous Art Deco setting. The venture is also the first after-hours dining experience for the London department store.
Recommended: 10 of the Most Architecturally Significant Homes to Hit the Market in 2018
John Anthony, Hong Kong
Eastern and Western design influences are beautifully connected in Hong Kong's dim sum restaurant John Anthony. The restaurant was named for a historic Chinese man who was involved in the East India Company and became a British citizen. Shanghai studio Linehouse referenced this history for the interiors with wicker furnishings and hand-painted illustrations.
Élan Cafe, London
Élan's newest café shows that millennial pink isn't going anywhere. Located in a 3,500-square-foot space in Hans Crescent not too far from Harrods, the eatery is a highly Instagramable and feminine space serving up breakfast, drinks, and pastries.
RH Rooftop, New York
Restoration Hardware's new space in the Meatpacking District also features the sleek Rooftop Restaurant and Park & Wine Terrace overseen by Brendan Sodikoff, the restaurateur and founding president of RH Hospitality. The Park & Wine Terrace opens off the restaurant, creating an indoor-outdoor experience, which is the first for RH. Elegant hanging chandeliers pair beautifully with landscaped hedges and trees inspired by European gardens.
Ristorante Cracco, Milan
Milan's latest food destination is Ristorante Cracco, created by Michelin-starred chef Carlo Cracco and located within the historic Galleria Vittorio Emanuele II. In addition to the main restaurant, it features a café, patisserie, wine bar, private lounge, and chocolaterie. The four-story eatery was designed by renowned Italian firm Studio Peregalli. Custom wallpaper and gilded accents within the interior reflect upon the magnificent architecture of the Galleria.
Next Post