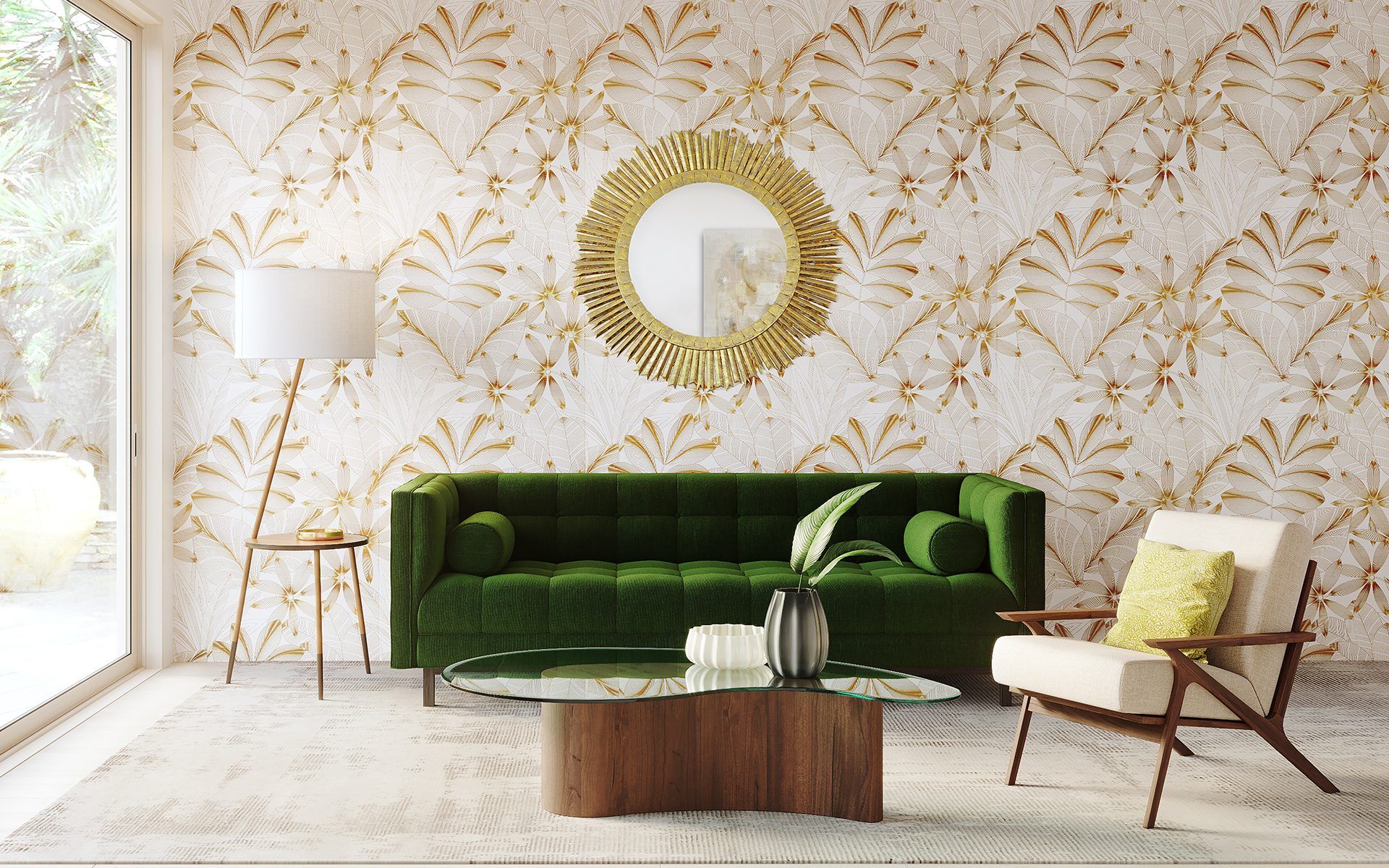 14 New Spring Wallpapers That Will Add Tropical Flair to Your Home
Robust blooms, bright colors, and lush foliage abound in the latest collections from Fromental, Phillip Jeffries, Pierre Frey, and more
Having spent much of the past year at home, many people are filled with a sense of wanderlust, dreaming of sunny beaches, verdant gardens, and tropical destinations. Thankfully, many new wallpaper collections are offering joyful ways to bring those exotic vibes into our own interiors. Sherbet colors popular in the Caribbean feature heavily in the latest introductions, while the flora found all around the dreamiest resorts punctuate a number of artful new wallcoverings. Whether you're looking to spice up a powder room or transform a bedroom into a hotel-worthy suite, these vibrant styles are bound to transport you to a vacation state of mind.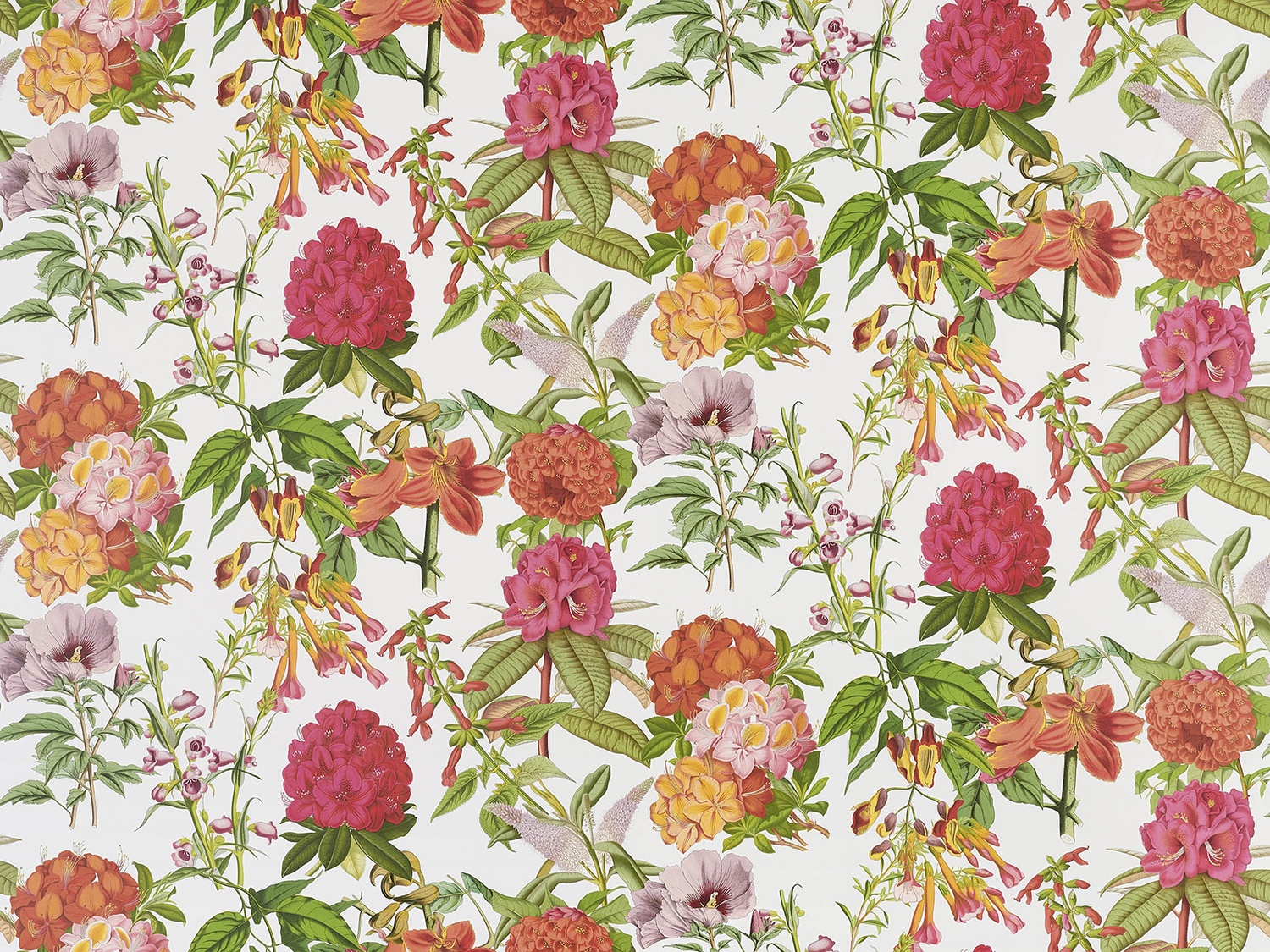 1. Pierre Frey
The French maison is known for its audacious prints that exude an international joie de vivre. The latest collection is brimming with beach-chic prints, like Poseidon Celadon, a pattern of playful mermaids, and Les Foiles, which combines warm coral branches and exotic cabanas. Also in the mix are robust florals, including Les Rosages, that transforms any wall space into a garden in full bloom.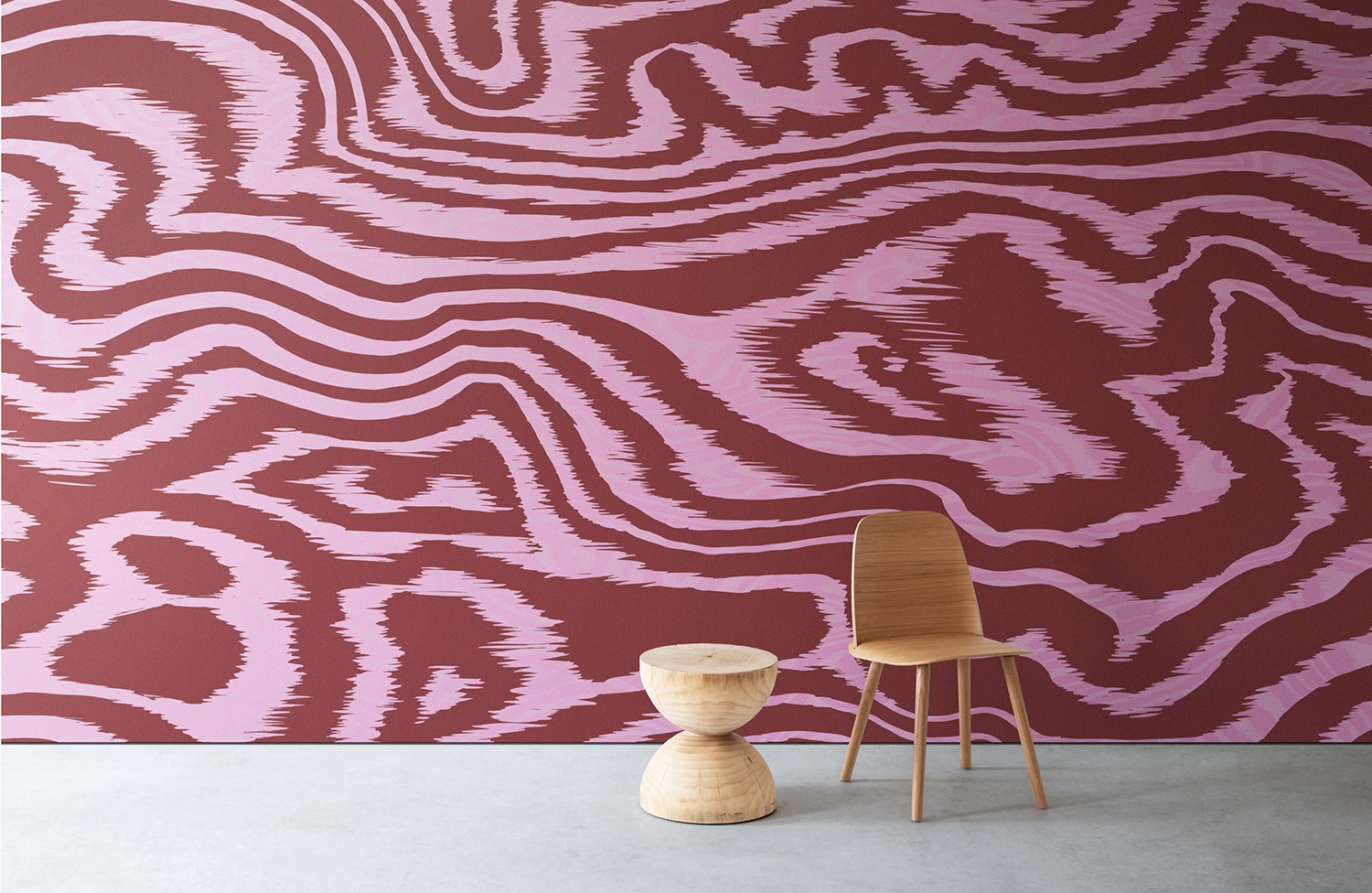 2. Calico Wallpaper
Known for its exciting collaborations with top artists and designers, Calico has introduced a new pattern created in conjunction with Opening Ceremony cofounder Humberto Leon. Named Heartwood, the design debuted in November at Leon's new Los Angeles restaurant, Chifa. It's now available in eight colorways, like tranquil Lima, caramel-esque Madera, and sultry Popo.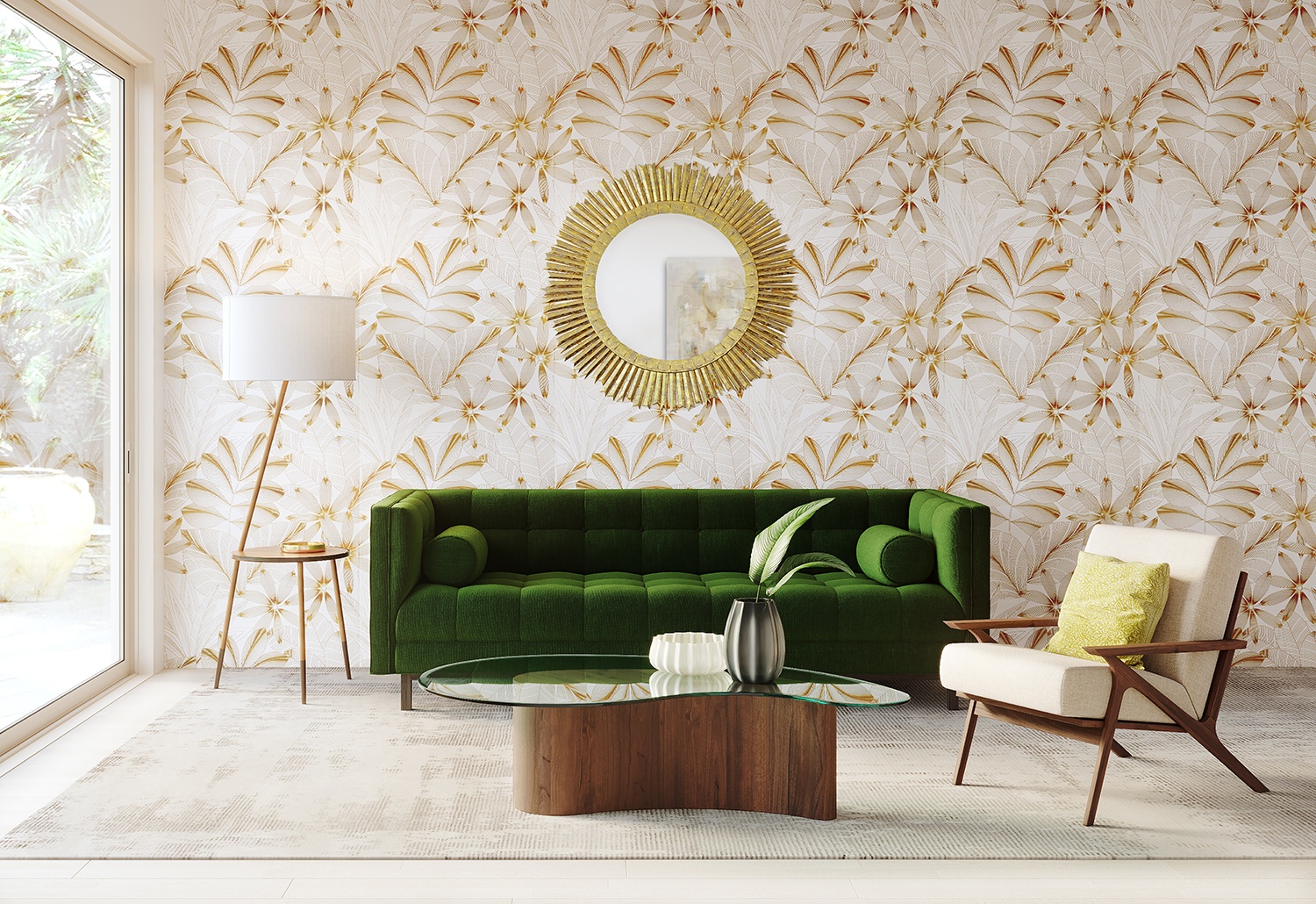 3. Phillip Jeffries
Following last year's transportive Savanna collection, Phillip Jeffries has introduced Resort, a passport to the hottest locales—from Palm Beach to Palm Springs. Mirage recreates the ombré colors of a sunset over the ocean while Breeze Block interprets the brick pattern of a tropical lanai. The real showstopper is the Grove, a laser-cut wood applied to a silver or gold grounds.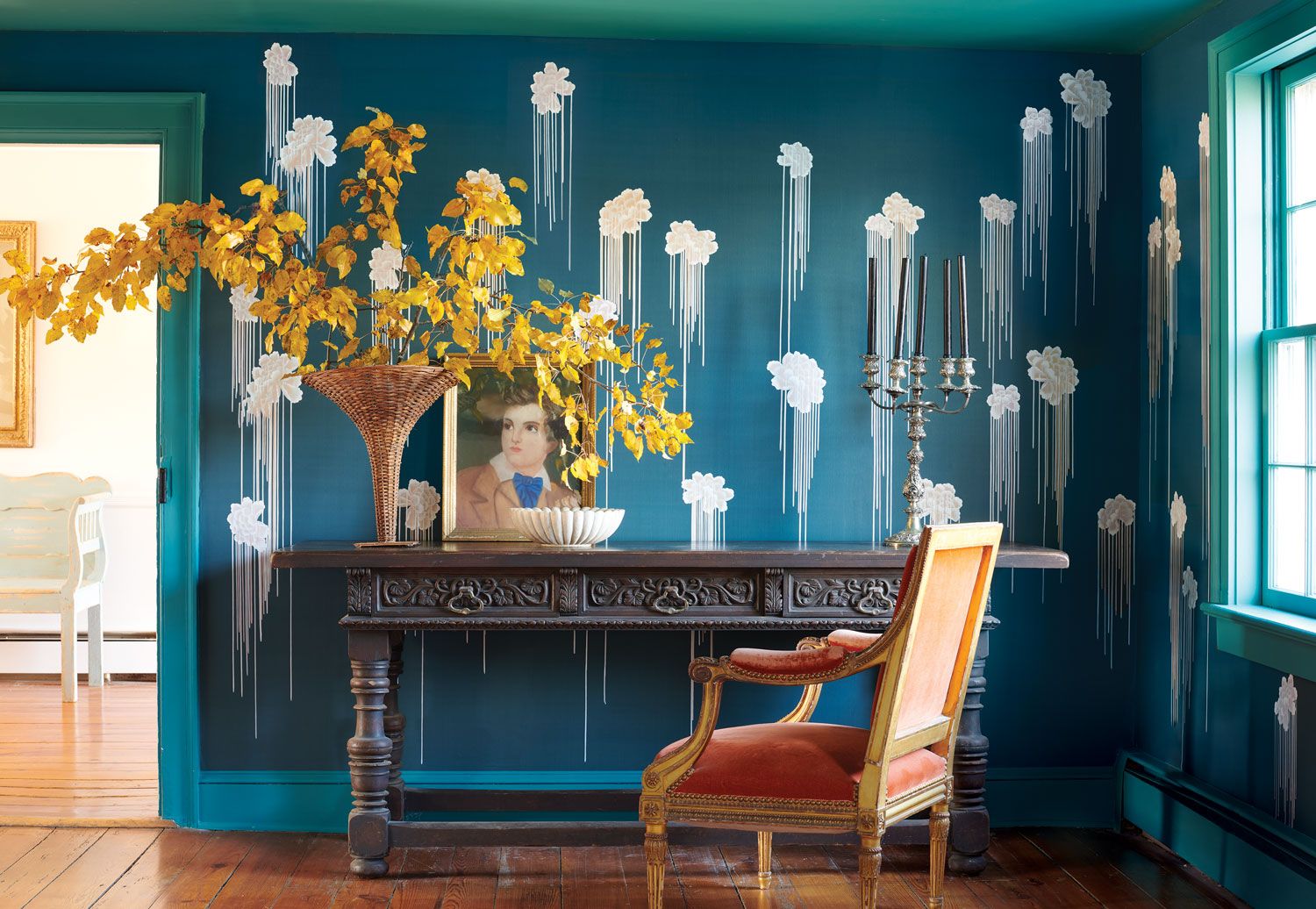 4. Fromental
Designer Nicole Fuller has joined forces with Fromental for Märchen, a dreamy wallpaper collection inspired by Cy Twombly, peonies, and fairy tales. Hand-painted blooms melt into a silk wallcovering, available in seven different colorways including Krinkled White, a snowy peony presented on a rich peacock background.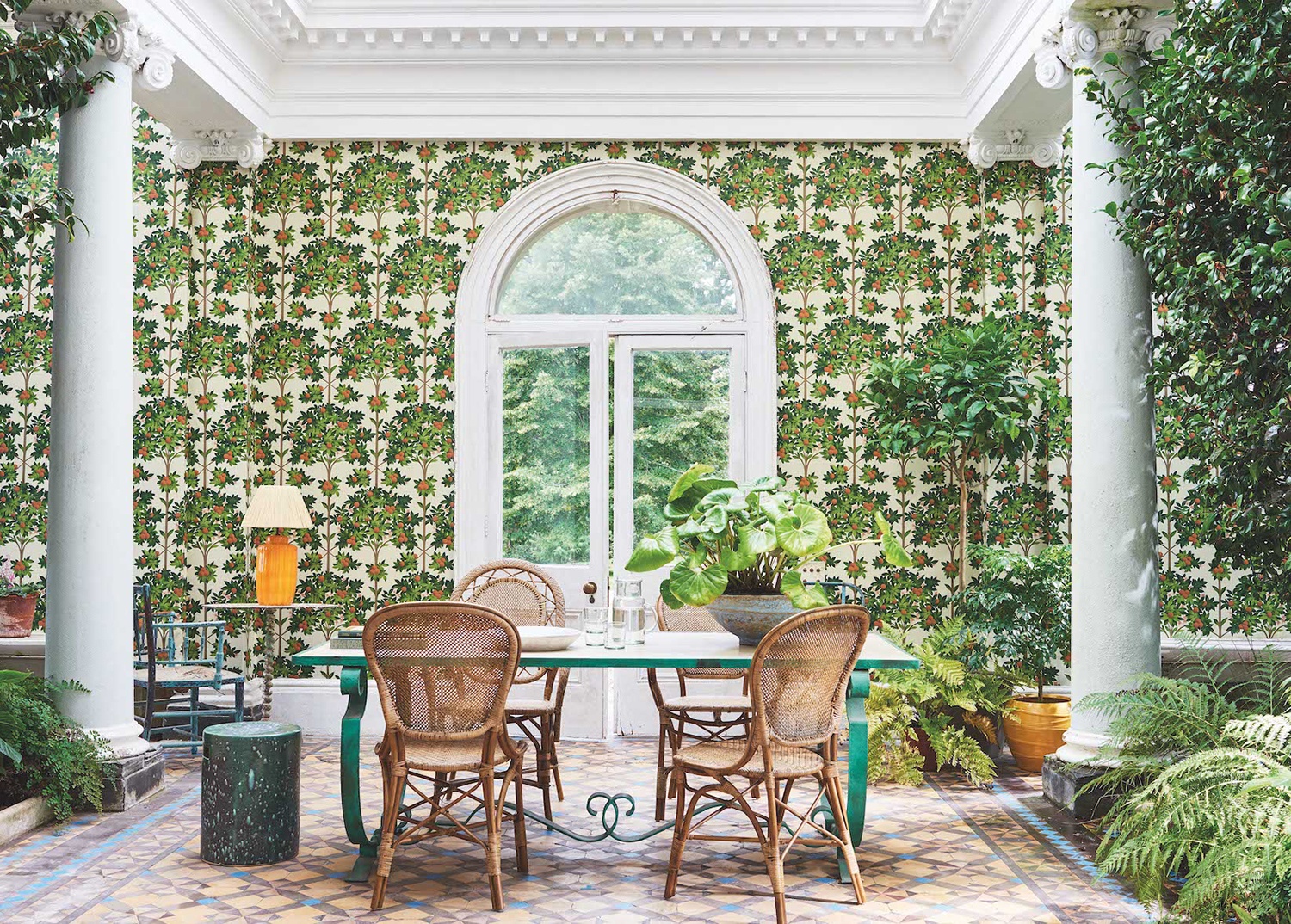 5. Cole & Son
Cole & Son's newest collection, Seville, explores the colors and images of the fabled Spanish city. Captured in 14 vibrant prints, the array includes Piccadilly, which recreates Andalusia's boisterous tile design, Bougainvillea, a tumble of blooming vines commonly found on the building's facades, and Orange Blossom, an homage to the city's ubiquitous citrus trees.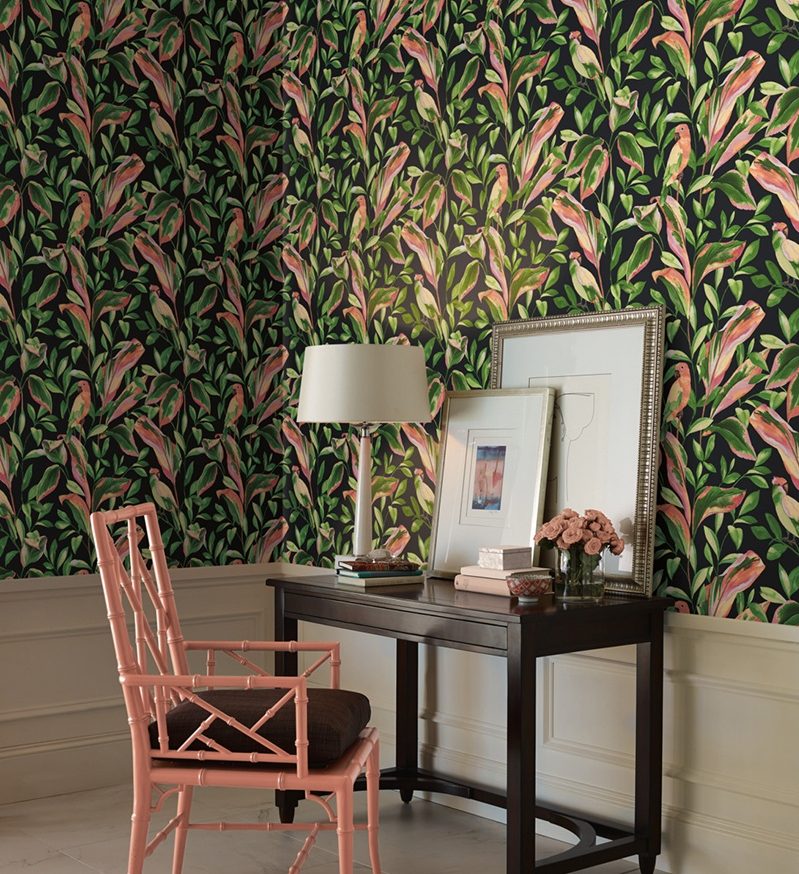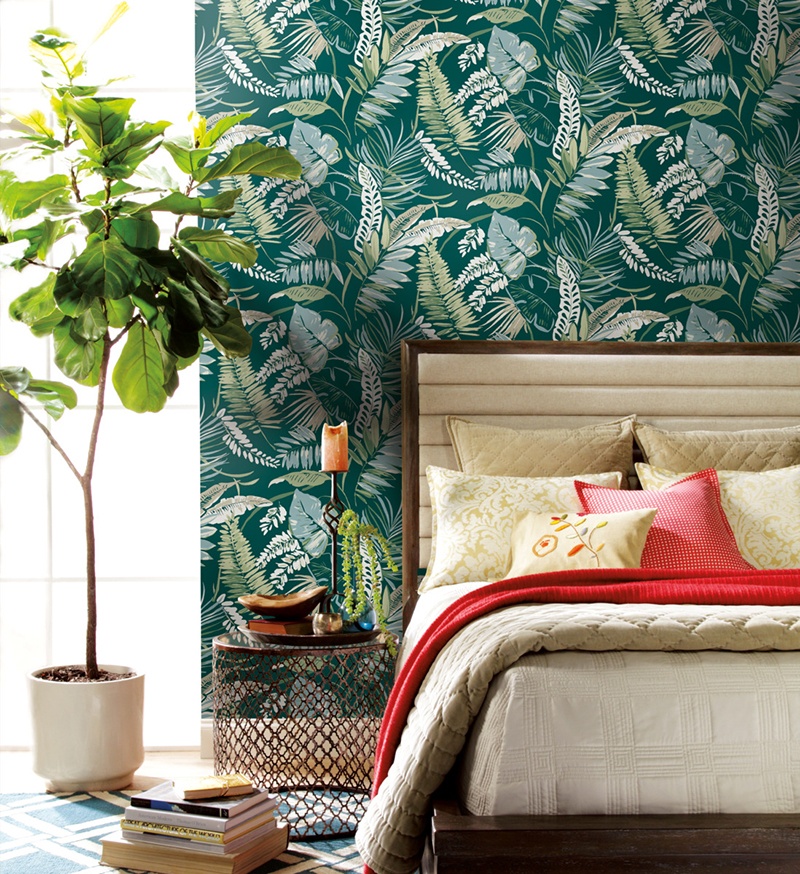 6. York Wallcoverings
One of the oldest wallcovering makers in the United States, York has debuted a collection that is a decidedly modern take on botanicals. Exuberant prints like Tropical Love Birds and Tropical Toss, available in ocean-like blues and greens, spirited aqua, and fruity pink, instantly carries you to a fiesta in Havana or caipirinhas in Rio de Janeiro.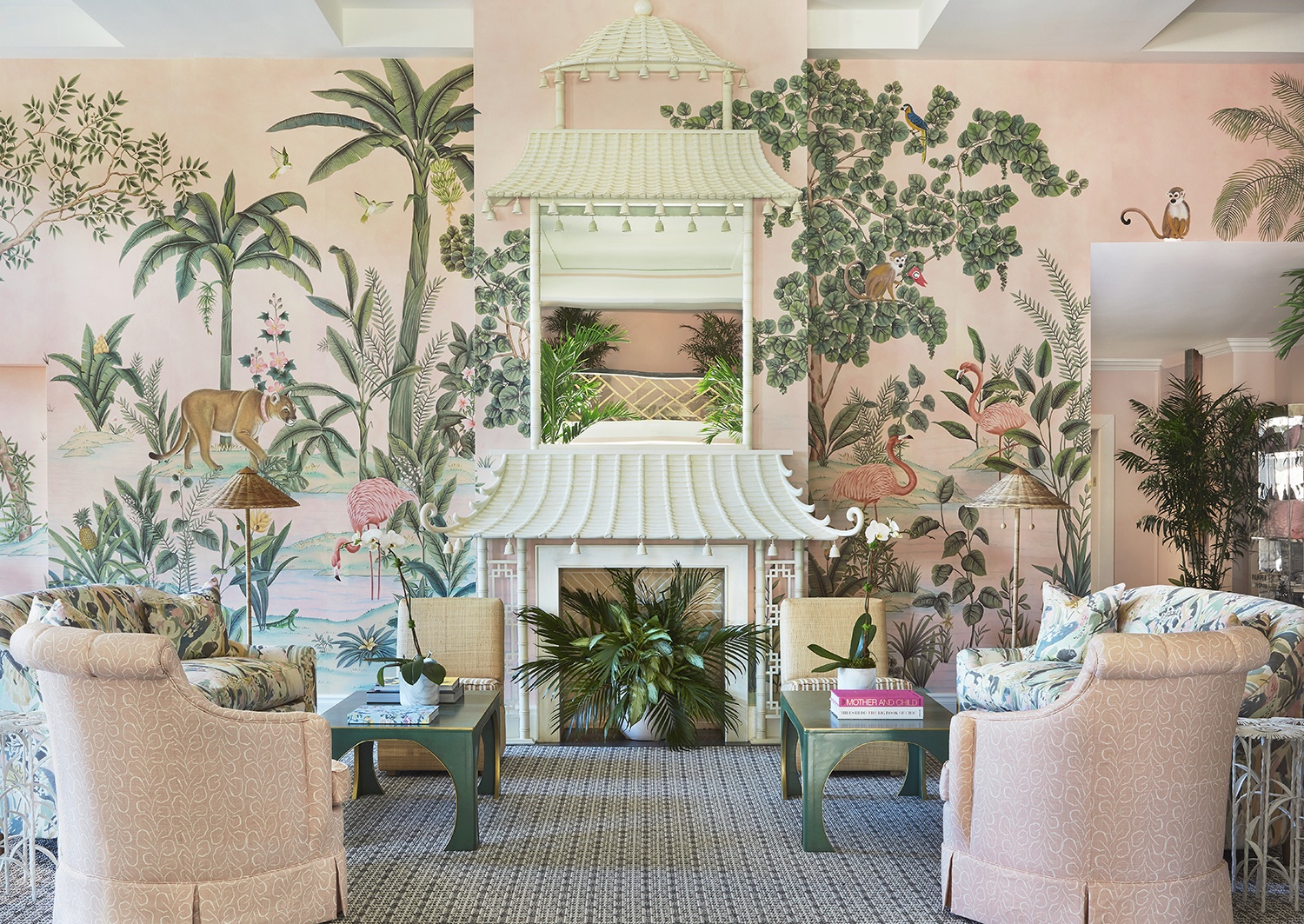 7. de Gournay
Storied wallpaper atelier de Gournay debuted its newest Chinoiserie design, the Colony, at Palm Beach's famed pink hotel. Gracing the Kemble Interiors–designed Colony hotel, the hand-painted design features alligators, monkeys, flamingos, and cougars—all playfully ensconced in a Floridian jungle scene.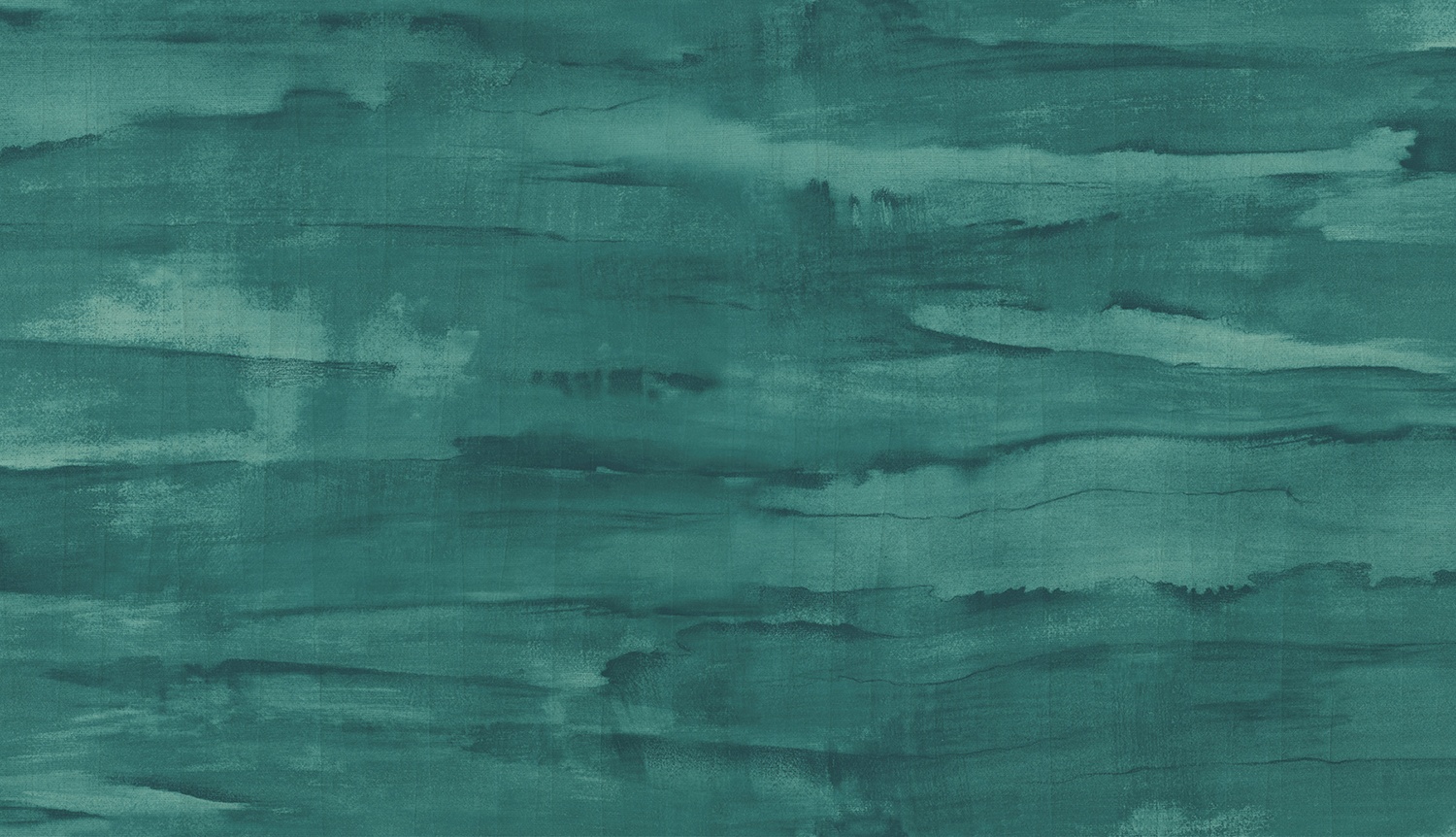 8. Armani/Casa
Now available at Holly Hunt, Armani/Casa's line of wallcoverings draws inspiration from some of the world's most famous destinations, from Versailles to Saint Germain. The Graphic Elements collection pulls colors from the mountains and forests of Fuji, Sumatra, and Java, while the romantic wash of Pantelleria channels the gentle breeze of the Italian island.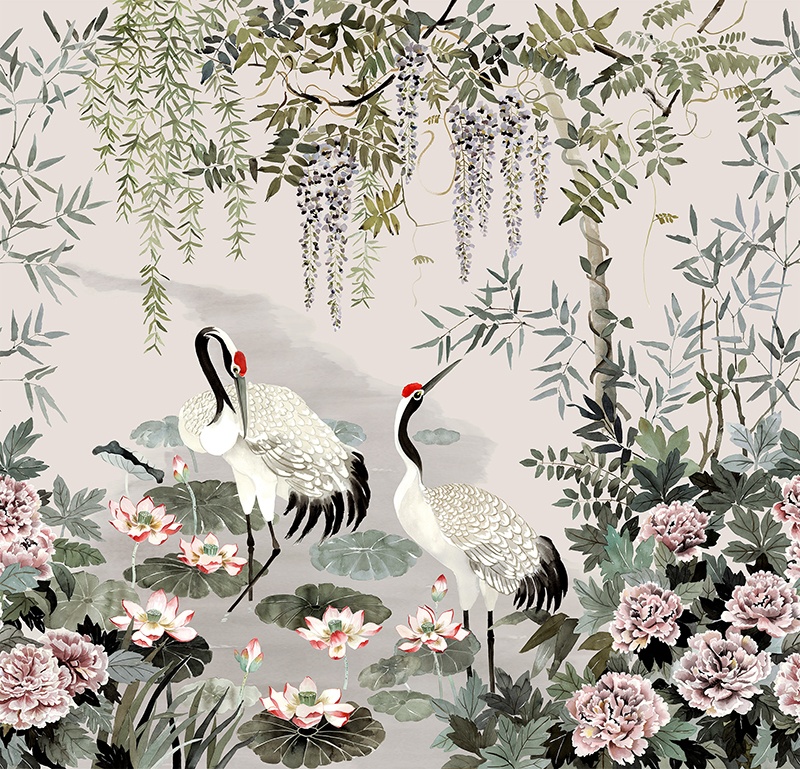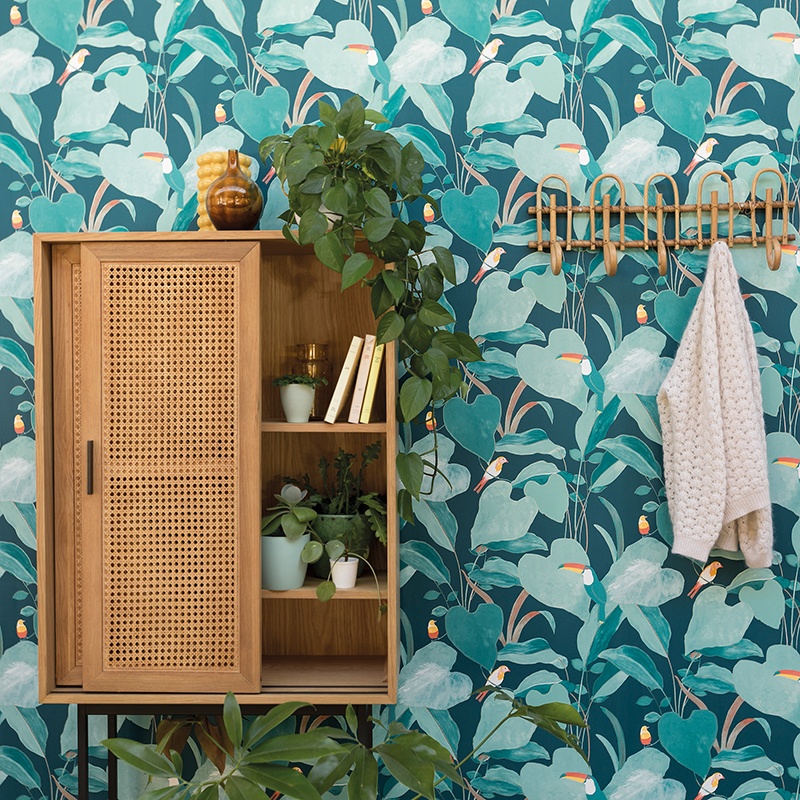 9. James Dunlop Textiles
This New Zealand atelier has been family owned for four generations, creating inspired wallcoverings and textiles. Launching in the U.S. this month is this dreamy scene dubbed Mizu Garden from the Ikigai Collection for Mokum, while James Dunlop just introduced L'Odyssee, which offers a trip around the world through prints like Philippines, Amazonia, and Madagascar.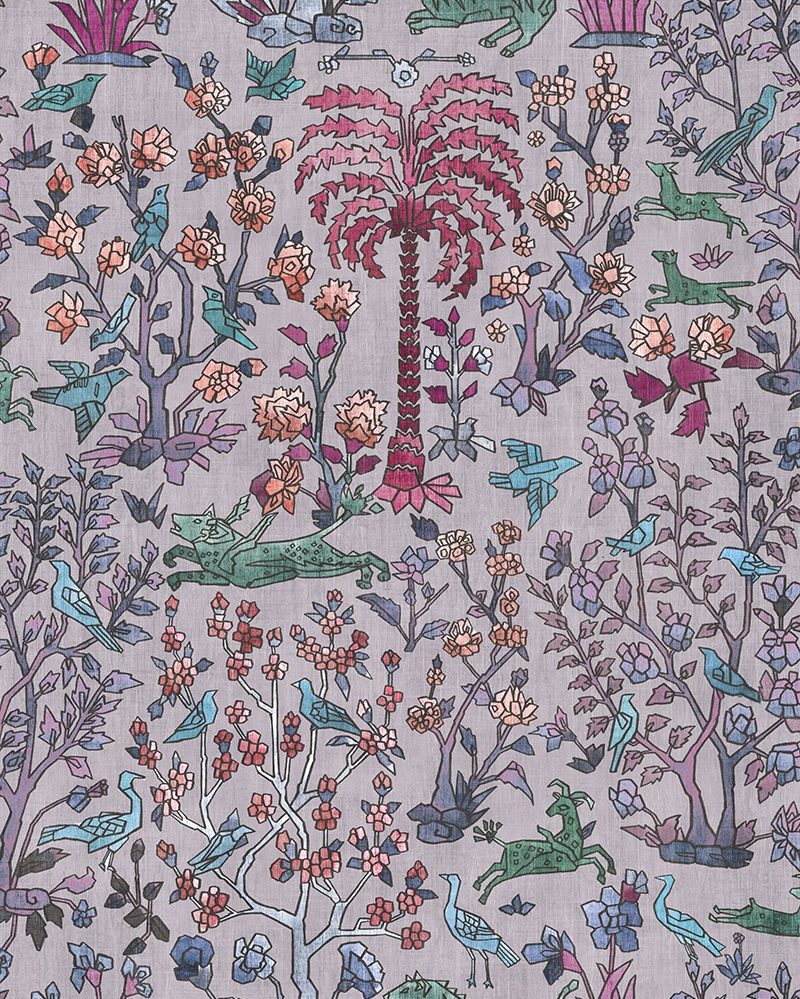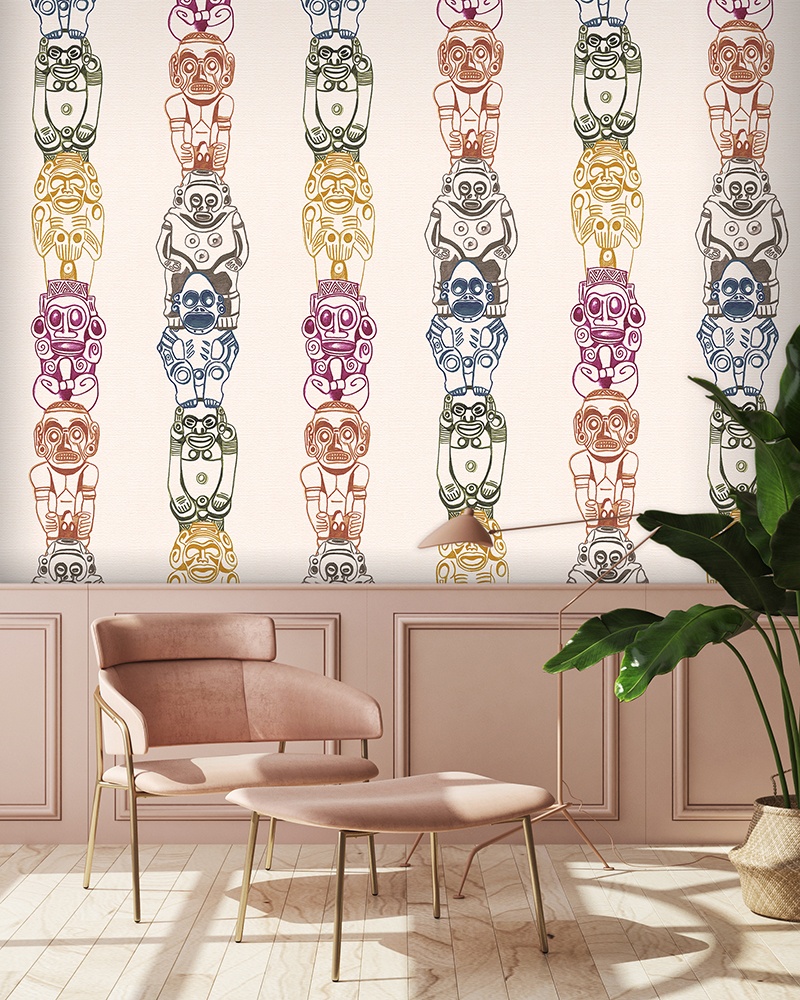 10. The Vale
The Vale's third collection, World's End, is the U.K. studio's largest array to date and features a lively mix of prints and hues—founder Melinda Marquardt's reaction to being homebound in London during the pandemic. Marquardt literally drew from her travels for vivacious prints, like Mao Tai—available in tropical shades of Lagune, Santorini, Denim, Midnight, Magenta, Autumn, and Lilac—spritely Mighty Jungle, and playful Taínos, which reinterprets a drawing Marquardt did of a friend's collection of stone idol zemis into an oversize repeat.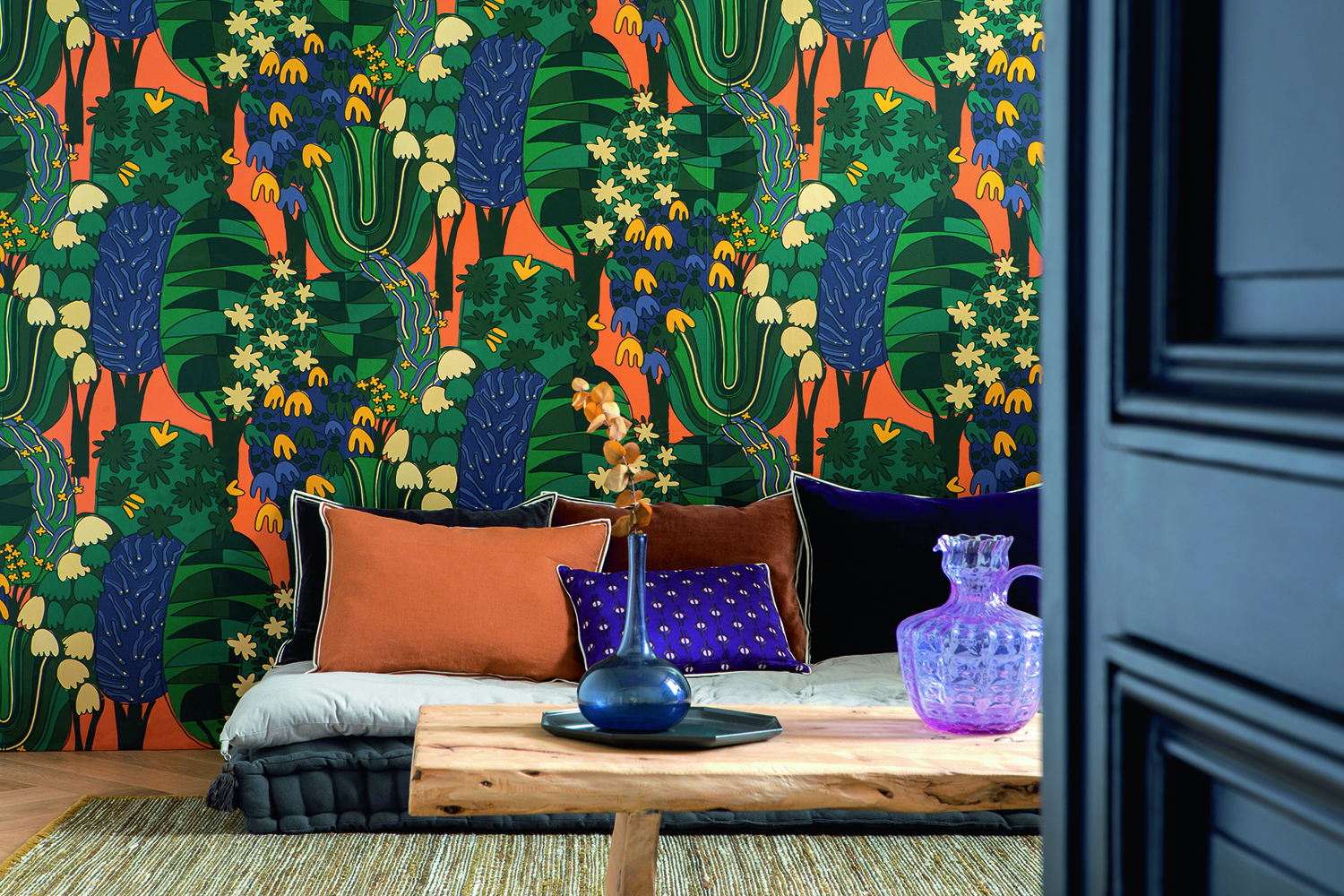 11. Élitis
One of Élitis's newest collections, Les Petites Histoires borrows inspiration from Indian miniature painting, creating color-rich panoramas of faraway lands. Brocéliande, for example, captures a verdant landscape in various jewel tones, an earthy palette, and a mix of gentle neutrals.
Next Post