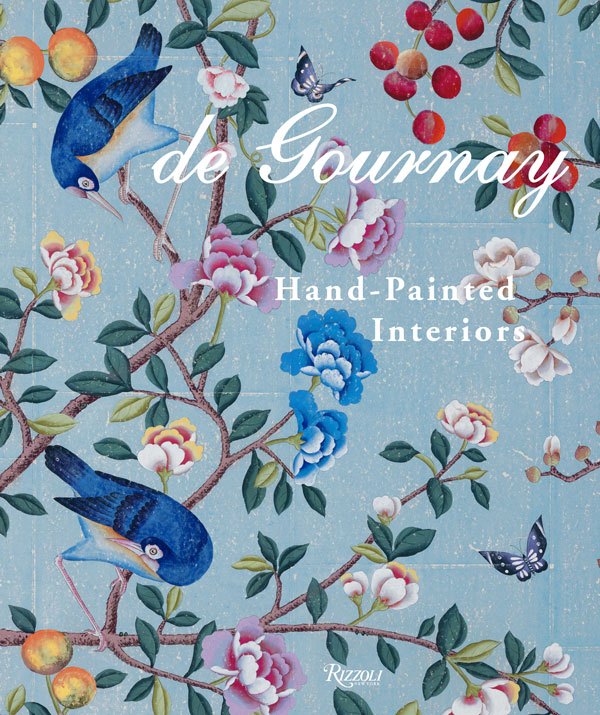 From its humble beginnings with a single studio in an illegally rented house in China, de Gournay has become one of the most revered wallcovering ateliers in the world. Its sublime creations are regularly featured in major design exhibitions and decadent interiors curated by global talents like India Mahdavi, Alessandra Branca, and Michael S. Smith. Part of the company's renown is their preservation of  hand-crafted art forms which have inspired a new generation of creatives—even crossing thresholds into fashion and other areas of design. Published this October, the company's first book, De Gournay: Hand-Painted Interiors (Rizzoli) chronicles the brand's history since its clandestine origins in 1984 to its ambitious collections and collaborations today.
The company's story is told through the impassioned and amusing voice of founder Claud Cecil Gurney, who currently runs the house with his daughters, Rachel Cecil Gurney and Hannah Cecil Harden. "My dad has an unbelievable amount of energy," Harden tells Galerie. "He's always taking on new projects and moving the goal post."
Completed during the stay-at-home orders put in place during the early stages of the COVID-19 pandemic, the book captures Claud Cecil Gurney's vivaciousness, sincere appreciation for history, and knack for storytelling. Chapters vividly unfold using the founder's colorful anecdotes, which begin with him setting shop in China, where many of the company's full-time artists still hand-paint designs. Gurney details how his adoration for Asian decorative arts started in his youth, when his mother would take him to nearby museums and historic homes to expose him to culture. He recalls being fascinated by the interiors at estates like Chatsworth House, Ightham Mote, Nostell Priory, and Brighton's Royal Pavilion.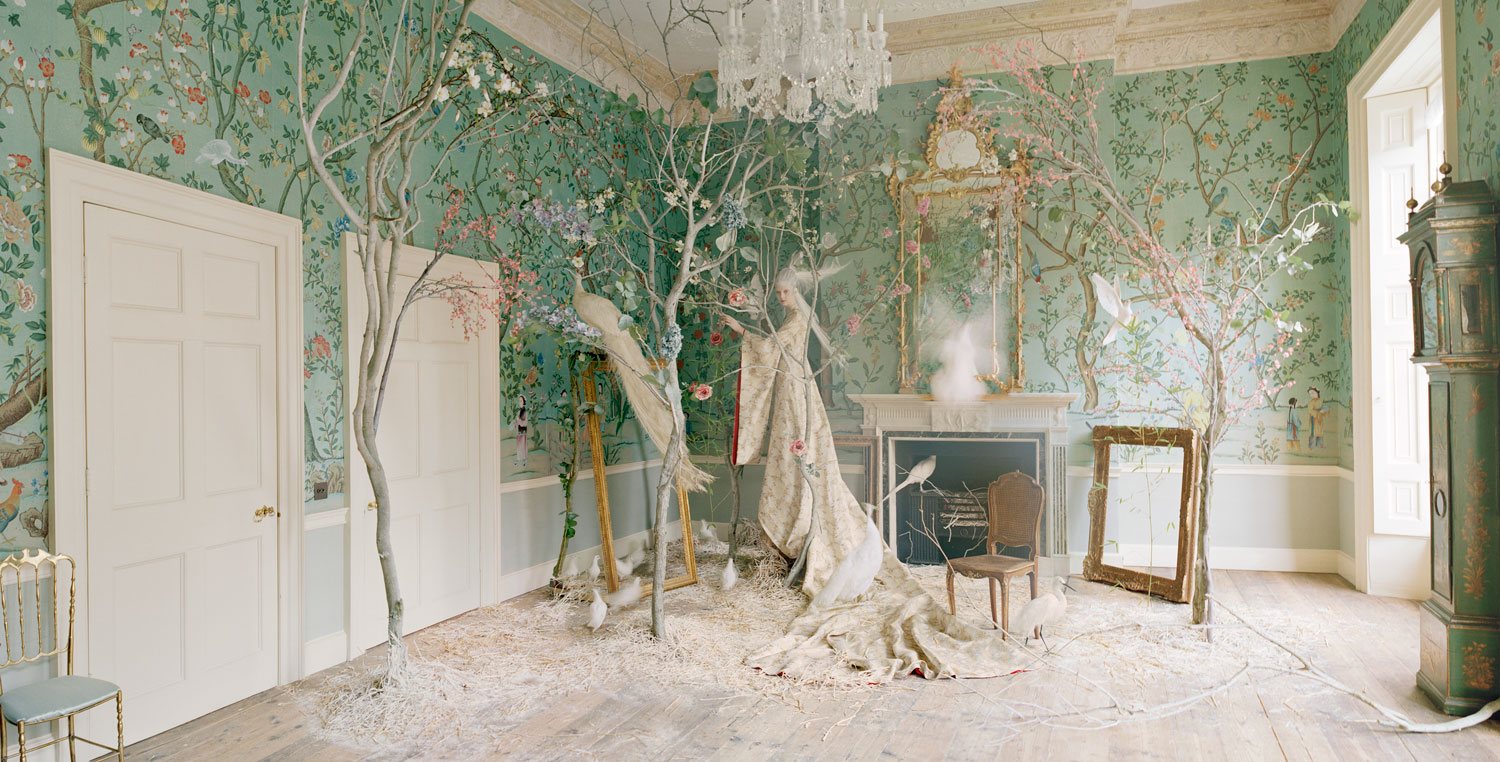 After a career in business and economics, Gurney decided to pursue his early passion for design. In London, antique papers were expensive and primarily only available at auction, but with China opening its barriers and looking to industrialize, Gurney was able to convince their government to produce wallcoverings like the ones he saw in those great country houses. After a year or two, however, he found the paper substandard and decided to procure the best artists to work directly for him, despite it being illegal for a foreigner to run a business in China (out of a rented house, no less). One of the company's first designs was Faisans, which was inspired by a bright blue room (now in storage) he saw all those years ago at the Victoria & Albert Museum.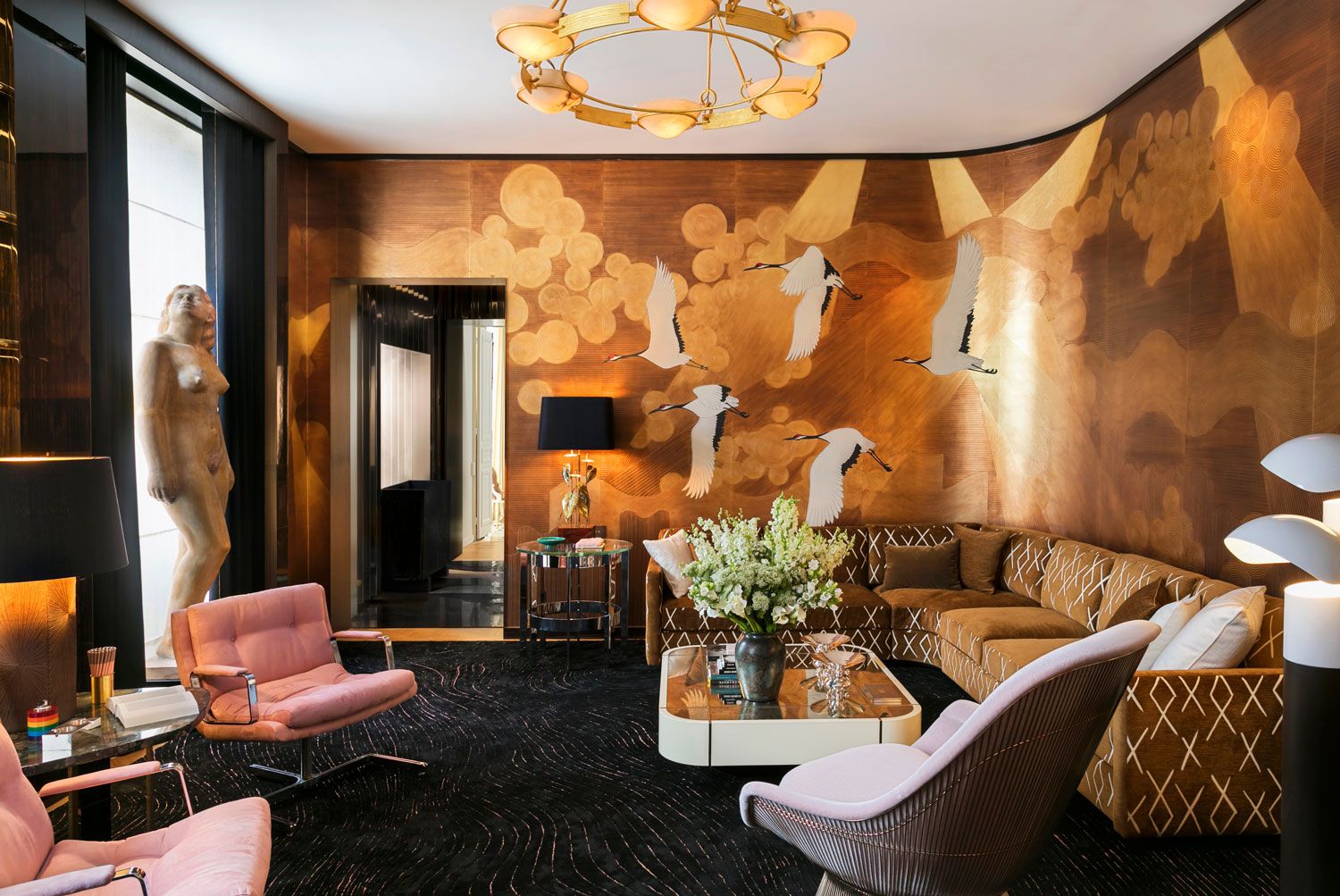 Often taking more than 50 hours to execute, de Gournay's earliest panels featured elements of traditional Chinese art as well as 18th- and 19th-century Chinoiserie, interpreted through a European lens. While Gurney admired the didacticism and longstanding tradition of classic Chinese art, it proved challenging to translate its scale into wallpaper-sized dimensions. "Taking something like a 10- or 15-foot scroll and adapting it to fill a room that's 12-feet-high requires certain artistry and technique, but we've done it very successfully," he says. Successfully indeed, as the tome is flush with contemporary examples, like the de Gournay wallpaper Kelly Wearstler employs in her design for Miami's Viceroy hotel. Bearing near life-size depictions of cranes, the paper's inspiration was a diminutive Japanese tea caddy with a single painting of a flock of birds.
"When you look at wallpaper it's ever-present like an amazing couture dress"

Hannah Cecil Harden
Tapping visionaries like Wearstler who put their own spin on de Gournay's papers has become a core part of the company's DNA, as has custom work which accounts for approximately half of its projects. Gurney recalls working with late fashion legend Kenzo Takada, for whom de Gournay made a number of bespoke designs. "I went to his house in Paris several times, and he would show me his amazing collection of kimonos. He'd say, 'Let's make that into a wallpaper. Let's make it big!'" says Gurney. "Collecting kimonos is probably the best way to get a good eye for design in the world."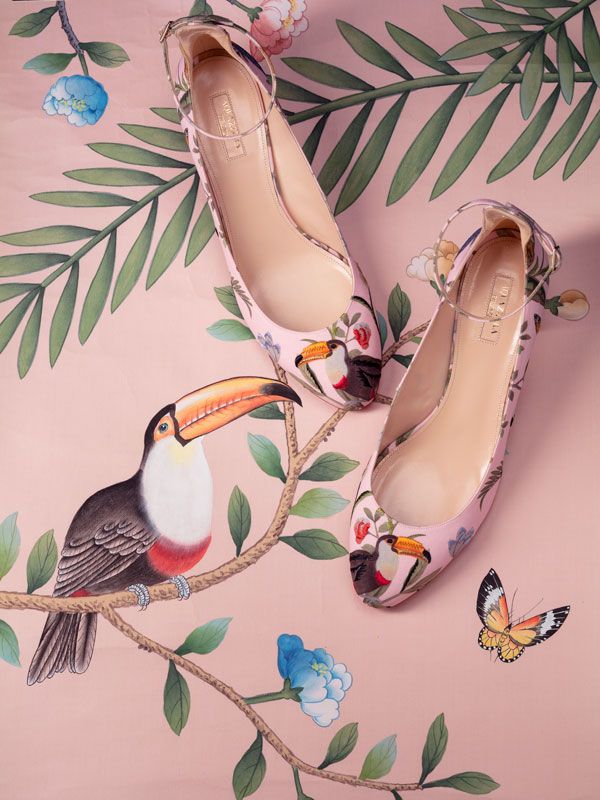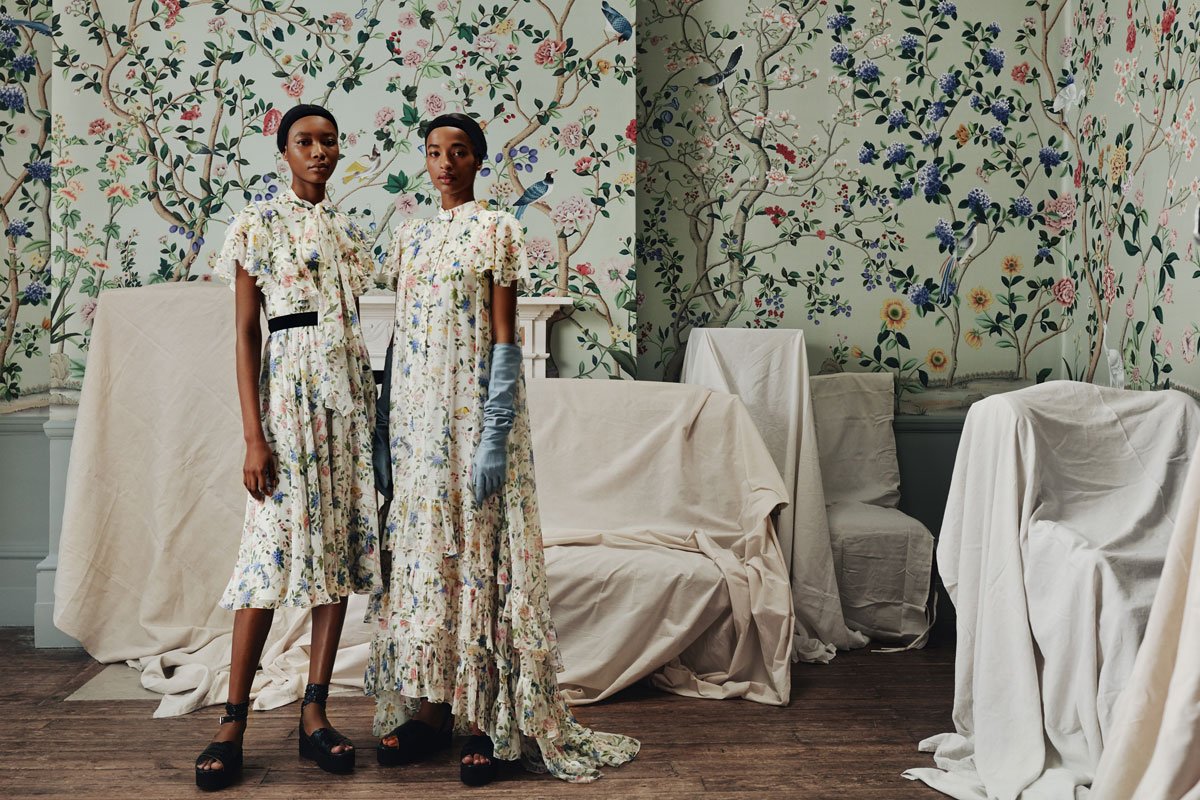 Harden, too, finds many parallels between high-end fashion and her family's craft. "When you look at wallpaper, it's ever-present, like an amazing couture dress," she says. "It's such a statement and envelops you." One of Harden's finest contributions to de Gournay has been identifying likeminded companies, such as Italian footwear brand Aquazzura and most recently British-favorite Erdem, with whom to collaborate. In both instances, sartorial items and wallpapers bearing the lush flora, fauna, and sensational color palette for which de Gournay is celebrated were produced.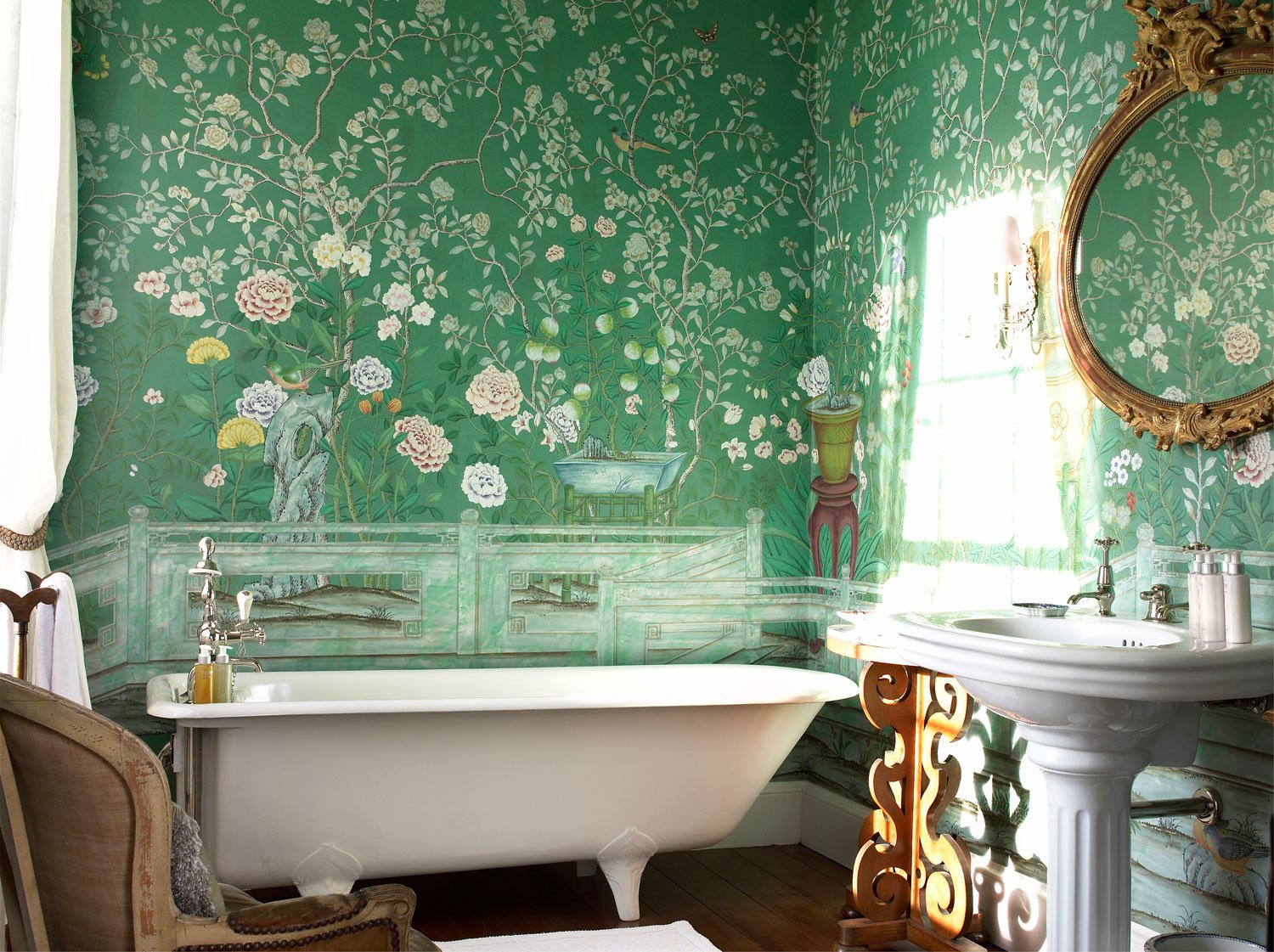 "Whether it's sitting down with someone like Kelly [Wearstler], Erdem, or India Mahdavi, it's that beginning phase when you're getting insight into their imagination and looking at how we can push techniques and innovate," says Harden of the creative exchange that makes up her favorite part of the job. "It's also really amazing when you see the final paper installed in a room and the power it has over the interior and your mood. When you use the wallpaper as the decorative statement, it's really the soul of the room."
But not all of de Gournay's most stirring creations are rooted in maximalism; the company's abstract and minimalist designs too have a foothold in history, reinterpreted for a modern audience to striking effect. With the Diaghilev collection, de Gournay pays homage to the Ballets Russes and Italian Futurists who intermingled at the turn of the century. "It covers a period of Art Nouveau, Secession, and Art Deco, which happens to be very much what people are looking for now because it fits well into modern spaces," says Gurney.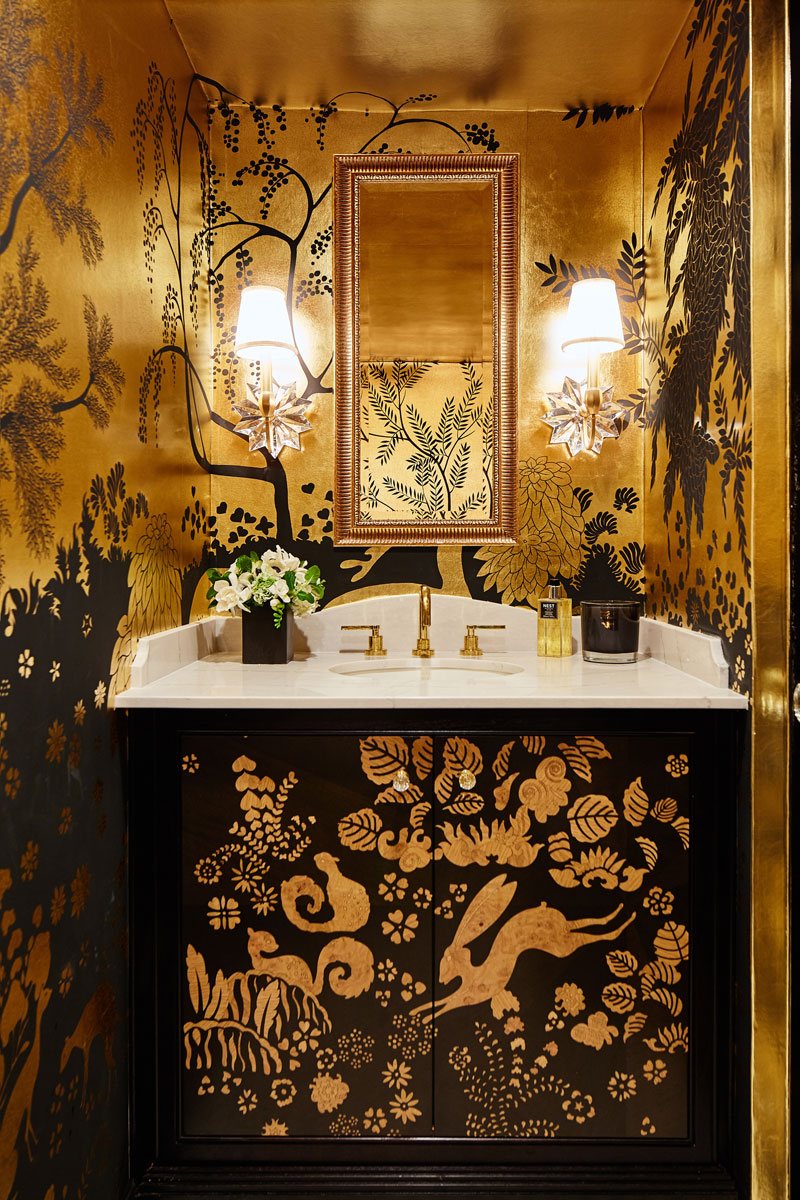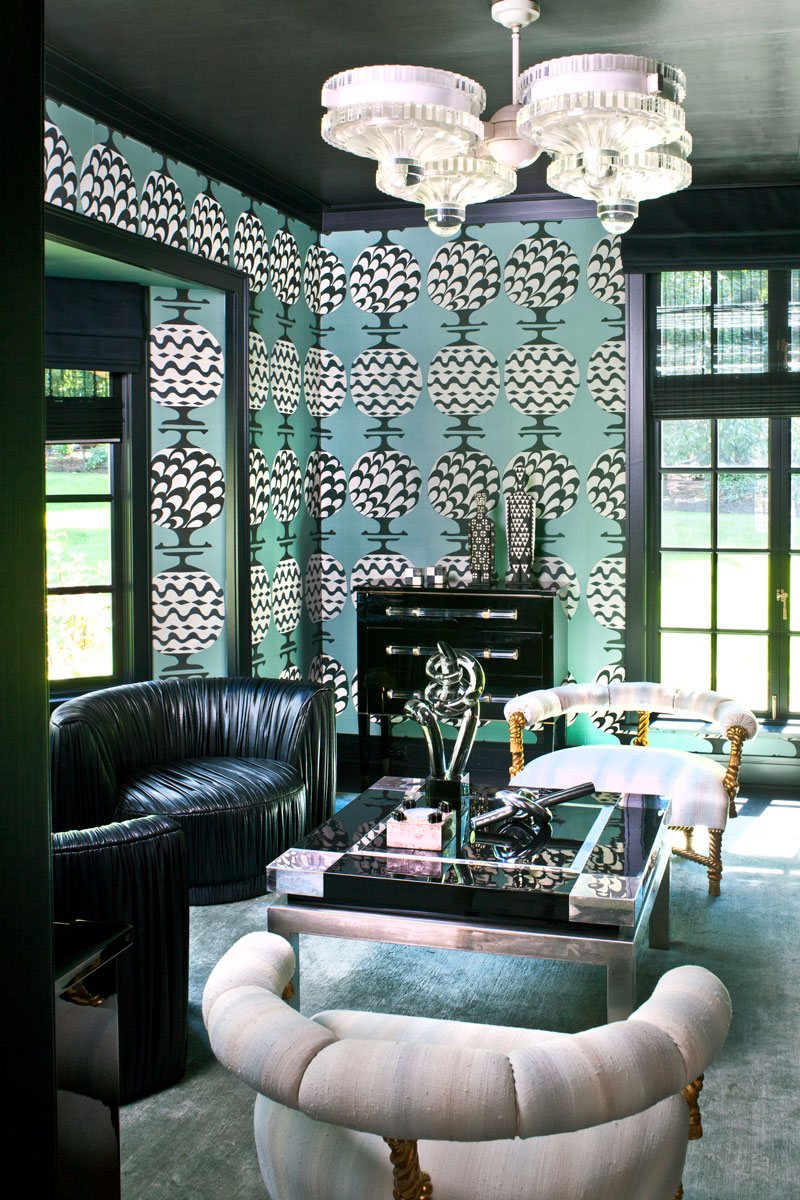 De Gournay also continuously sources inspiration in the artistic languages of other regions, most recently Lebanon, where it opened a dreamy showroom last spring in Beirut, and India, where the company plans to open its next outpost in Rajasthan. The aesthetic hybrid of Persian, Islamic, and Indian art serves as the influence for de Gournay's forthcoming Mughal collection. "I don't think we're going to run out of ideas," says Gurney. "I think even if I hadn't ever been to China, we could have collections that had nothing to do with it that would have been equally wonderful."
Next Post