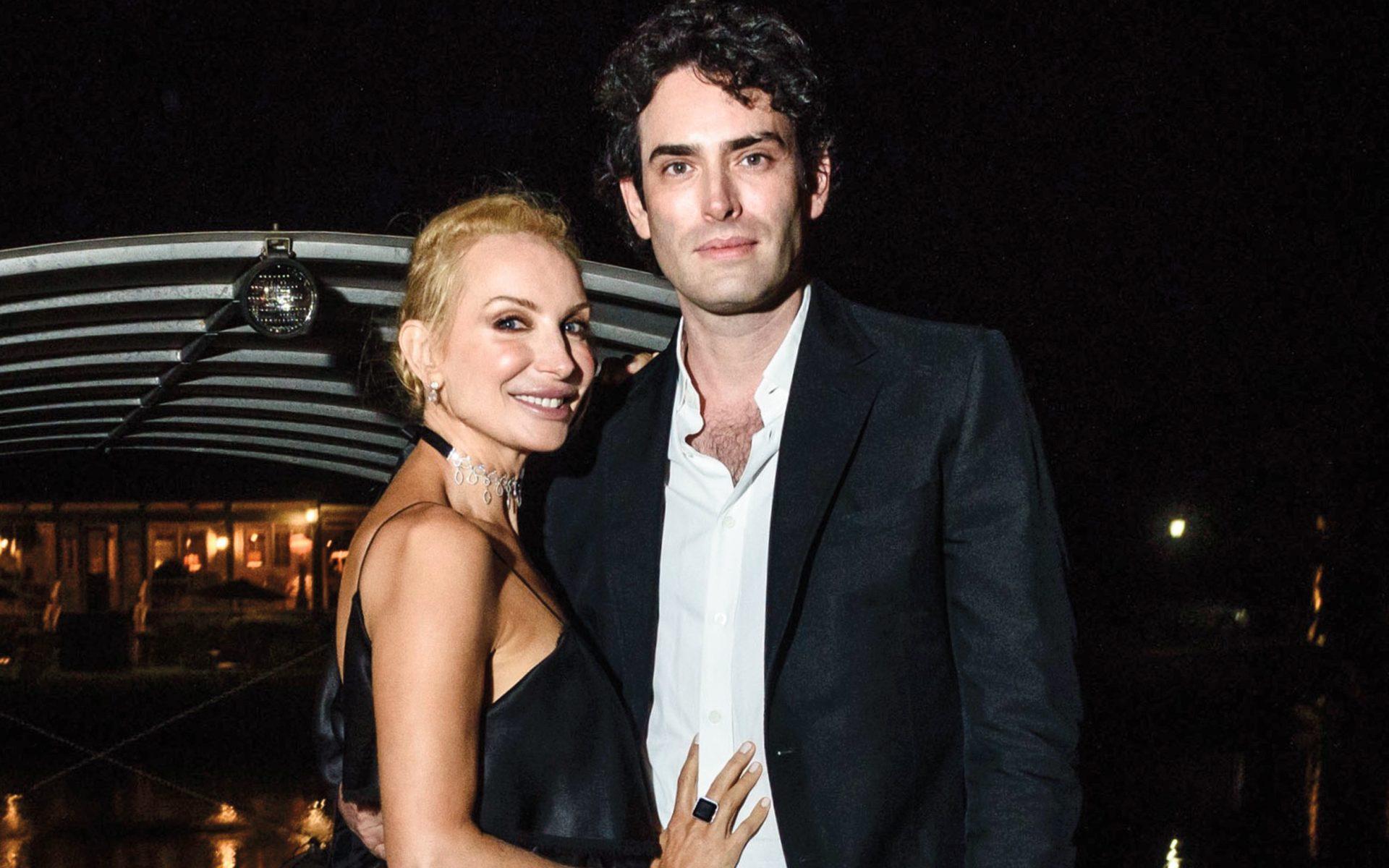 Nicole Fuller Designs a Room Around an Alexander Yulish Artwork
Galerie asked the colorful designer to create an interior based on an favorite work by her artist husband
With her layered and innovative style, Nicole Fuller—the daughter of an artist (as well as the wife of one)—is known for her confident use of color and sculptural furniture. That's why every room she conjures becomes a unique masterpiece.
"Being an interior designer and art adviser, I often design around an artwork and continue its story throughout the space," says Fuller. "Together but Apart by my husband, painter Alexander Yulish, is romantic and beautiful—perfect for a bedroom. He's a color master and often inspires the palettes I create. We actually met when I started buying his art for my clients. I was drawn to his pieces before I ever knew he would be my friend, partner, and husband."
Together but Apart (2019) by Alexander Yulish.
Unique Crystal Cluster illuminated sculpture by Jeff Zimmerman; r-and-company.com.
Relic Vessel series by Marc Fish; toddmerrillstudio.com.
Jardin Intérieur rug by India Mahdavi for La Manufacture Cogolin; manufacturecogolin.com.
Benitier bench by Mauro Mori; ateliercourbet.com.
Oval Tube cabinet by Christophe Côme; cristinagrajalesinc.com.
Recommended: Sara Story Designs a Fantasy Room Inspired by the Work of Neo Rauch
Stella 01 bed by Nicole Fuller for Savoir, upholstered in Perle No. 4 mohair fabric by Pierre Frey; savoirbeds.com, pierrefrey.com.
Scarabe side chair by Laura Kirar; maisongerard.com.
A version of this article first appeared in print in our 2019 Late Fall issue in the section "The Artful Home: Love Notes." Subscribe to the magazine.
Next Post