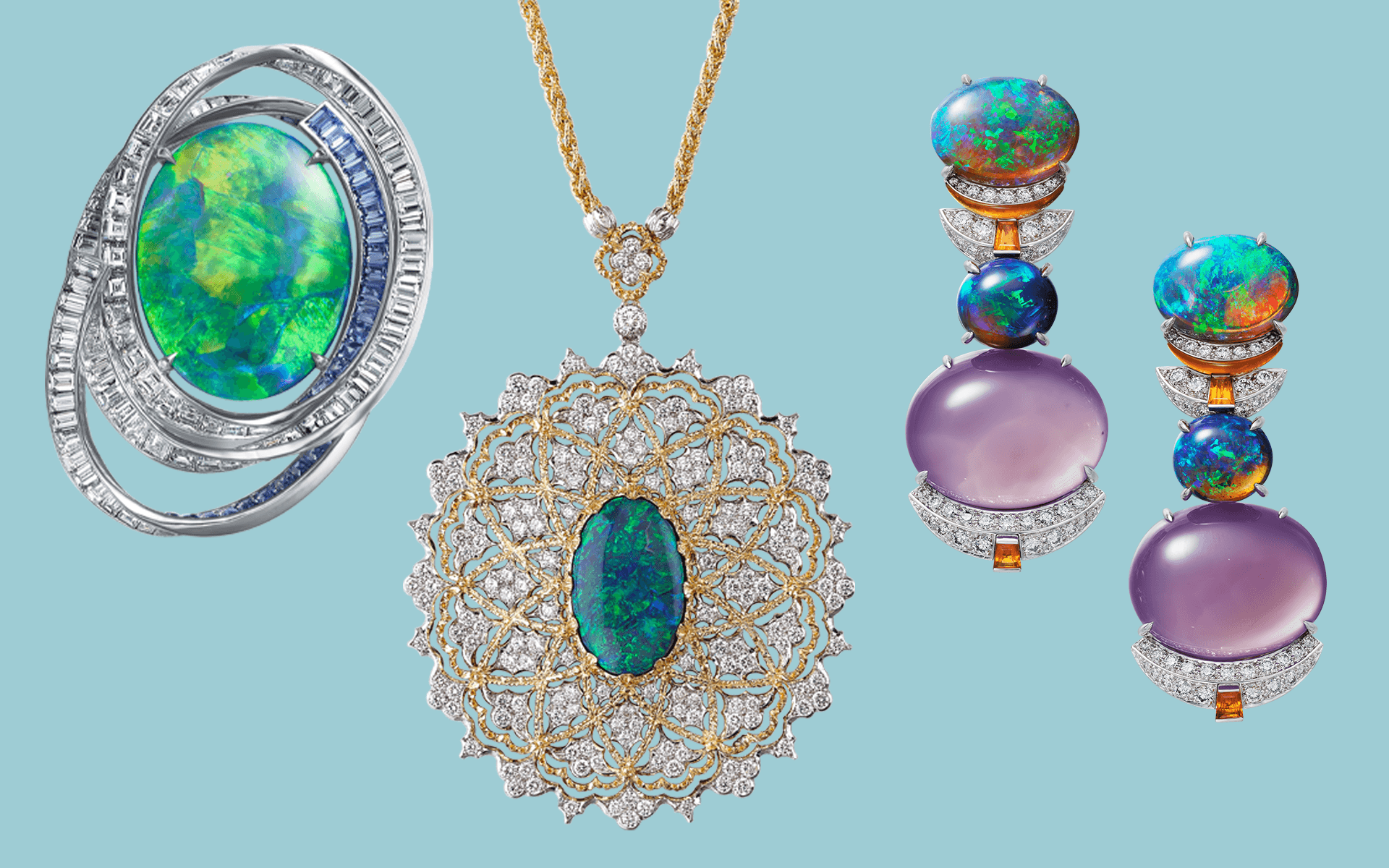 11 of the Most Mesmerizing Opal Jewels and Watches
Artful creations by Dior, Cartier, and Harry Winston that feature October's alluring birthstone
There is perhaps no gem quite as magical as the opal, the fiery birthstone for those born in October. As far back as 75 AD, the Roman scholar Pliny observed, "Some opali carry such a play within them that they equal the deepest and richest colors of painters. Others simulate the flaming fire of burning sulphur and even the bright blaze of burning oil." He marveled at how the mesmerizing gem encompasses the red of ruby, the green of emerald, the yellow of topaz, the blue of sapphire, and the purple of amethyst.
Indeed, opals have long been shrouded in mystery and folklore, and they have been thought to have supernatural origins and powers in many cultures. Arab tradition says that opals were created by a lightning strike and the flashes of color within are trapped lightning. In ancient Greece, they protected the wearer from disease and illness. And in the Middle Ages, it was dubbed the "magician's stone".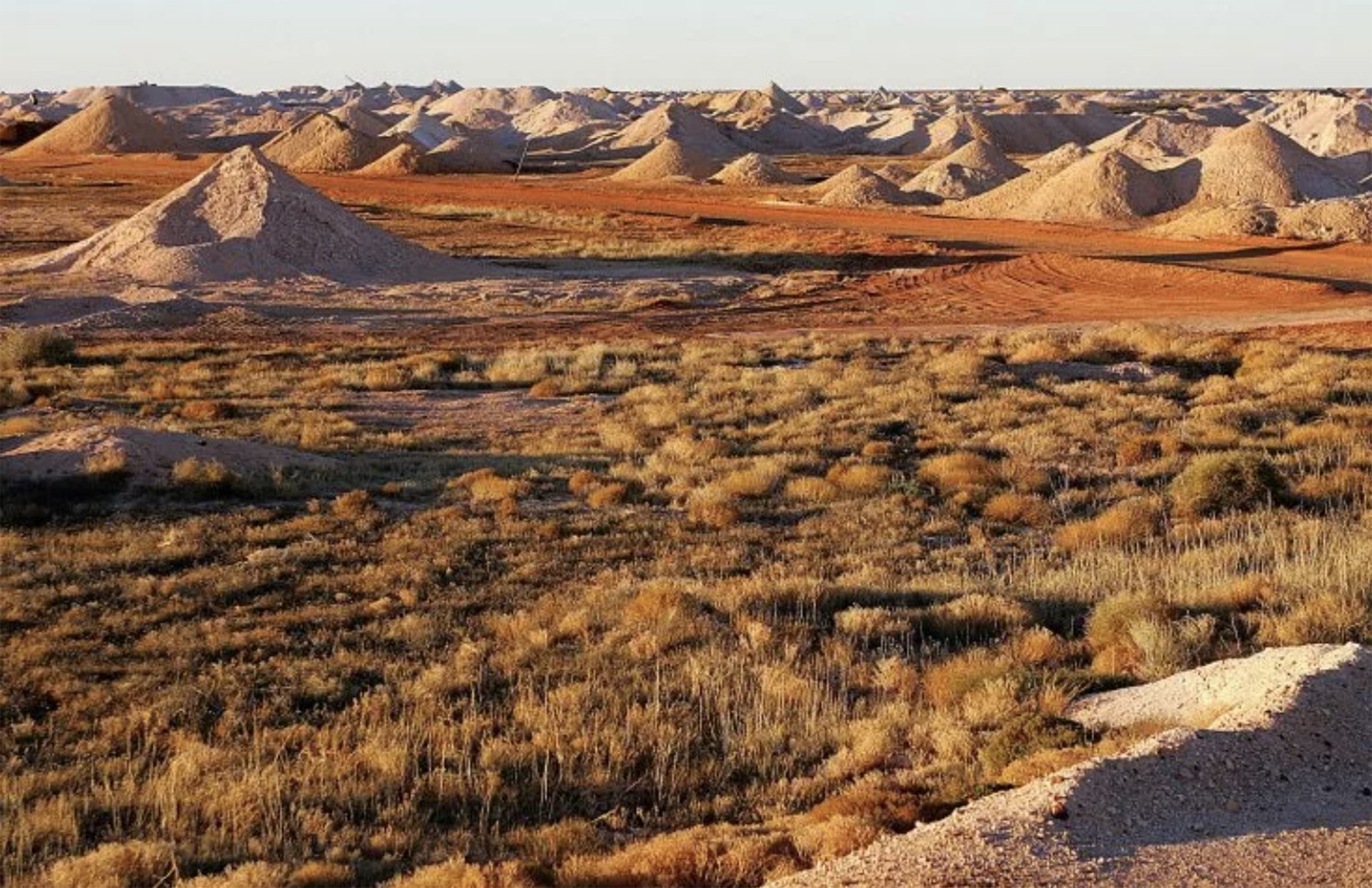 Today, a myth pervades that opals bring bad luck if worn outside the month of October, a superstition that is thought to have begun with Sir Walter Scott's 1829 gothic novel Lady of the Mist. In the story, the character Lady Hermione wears an opal clasp in her hair that changes color based on her emotions. When holy water is eventually flung at the jewels to extinguish their frightening powers, the heroine is reduced to a heap of ashes that evening. (She in fact died by poison, but since the novel was released in chapters, the rumor had already spread.) The extraordinary beauty of opals, however, far outweigh any of these unfounded negative associations. 
Below, the most beautiful opal creations to be worn in October—or, if you dare, any time of the year.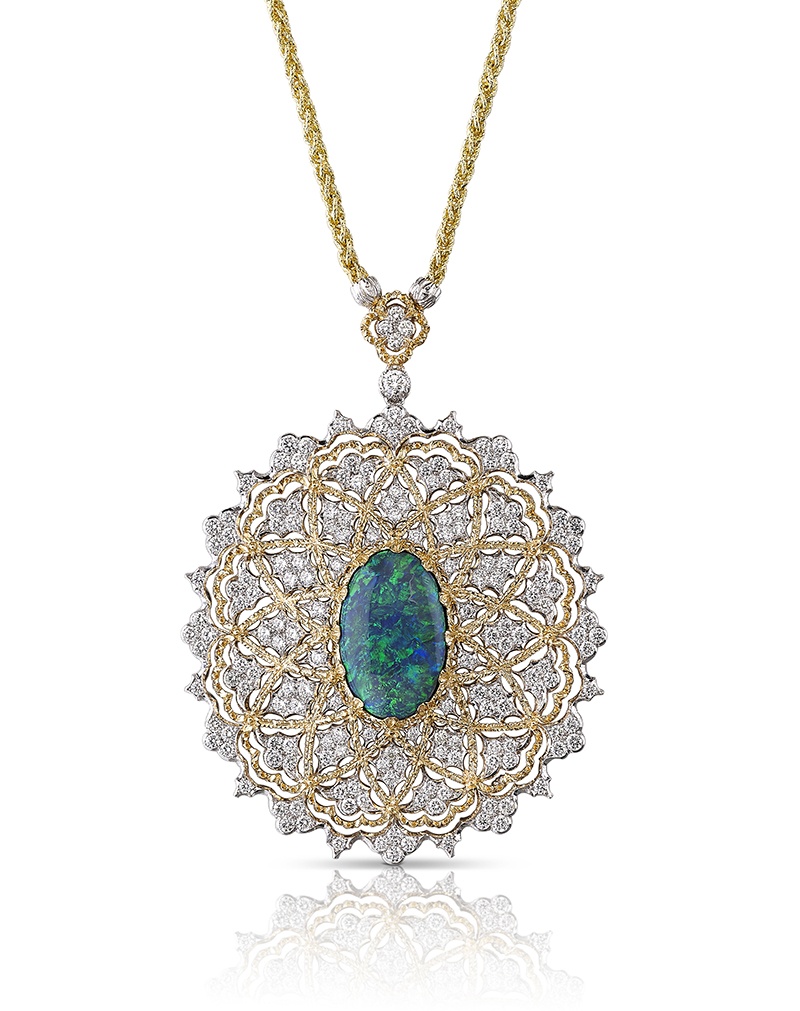 1. Buccellati
The dazzling oval opal at the center of this brooch pendant from Buccellati is enhanced by an openwork of diamonds set in white gold and contoured by yellow gold moulded decorations. The stone's mesmerizing color with its flickers of blue and green calls to mind the glistening water in Lake Como where the storied Milanese jewelry maison still operates a studio of gold-workers. ($130,000)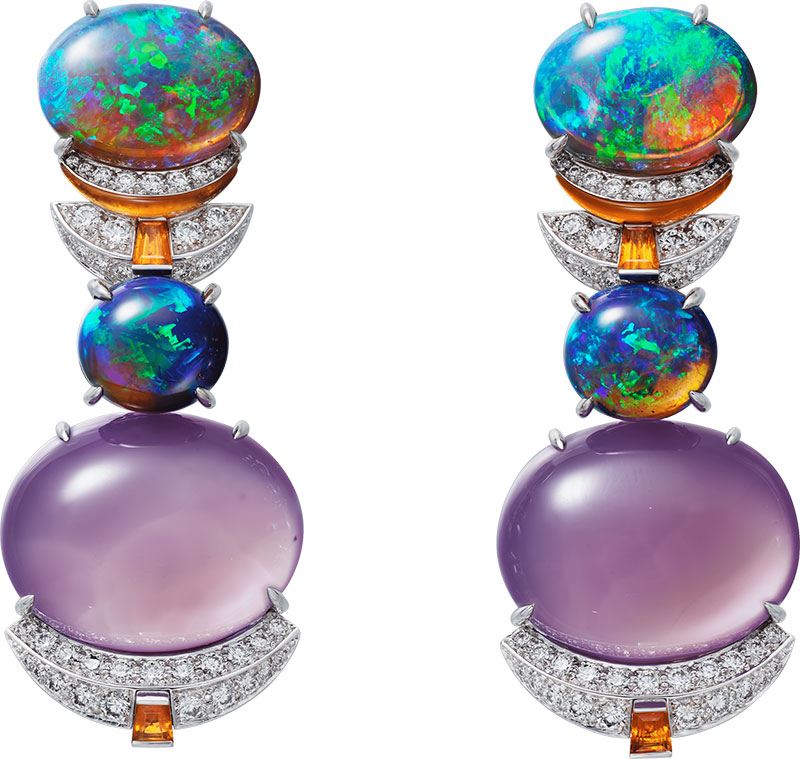 2. Cartier
Inspired by the beauty of the natural world, these stunning one-of-a-kind earrings from Cartier's latest high-jewelry collection, (Sur)Natural feature four cabochon-cut multi colored opals from Australia totaling 12.43-carats, two oval-shaped chalcedonies, carnelians, and brilliant-cut diamonds set in 18k white gold with. (Price on request.) 

3. Oscar Heyman
Oscar Heyman is known for sourcing some of the most important gemstones into dazzling works of art. This platinum bracelet features 27.93 carats of exceptionally-rare black opal from Australia in different shapes and sizes offset with ten carats of blue sapphires and nine carats of green emeralds, as well as white and yellow diamonds to create a striking interplay of color. ($280,000)
4. Dior
The visionary Victoire de Castellane has been disrupting the jewelry world since she took the helm of Dior Jewelry two decades ago, and the brand's new collection, Dior et Moi, is no exception. Here, a stunning pear-shaped piece of white opal is surrounded by a rainbow of pink, blue and yellow sapphires, tsavorite and mandarin garnets, purple sapphires, peridots, emeralds, and lacquer. The chain is made of delicate cultured pearls. (Price on request.)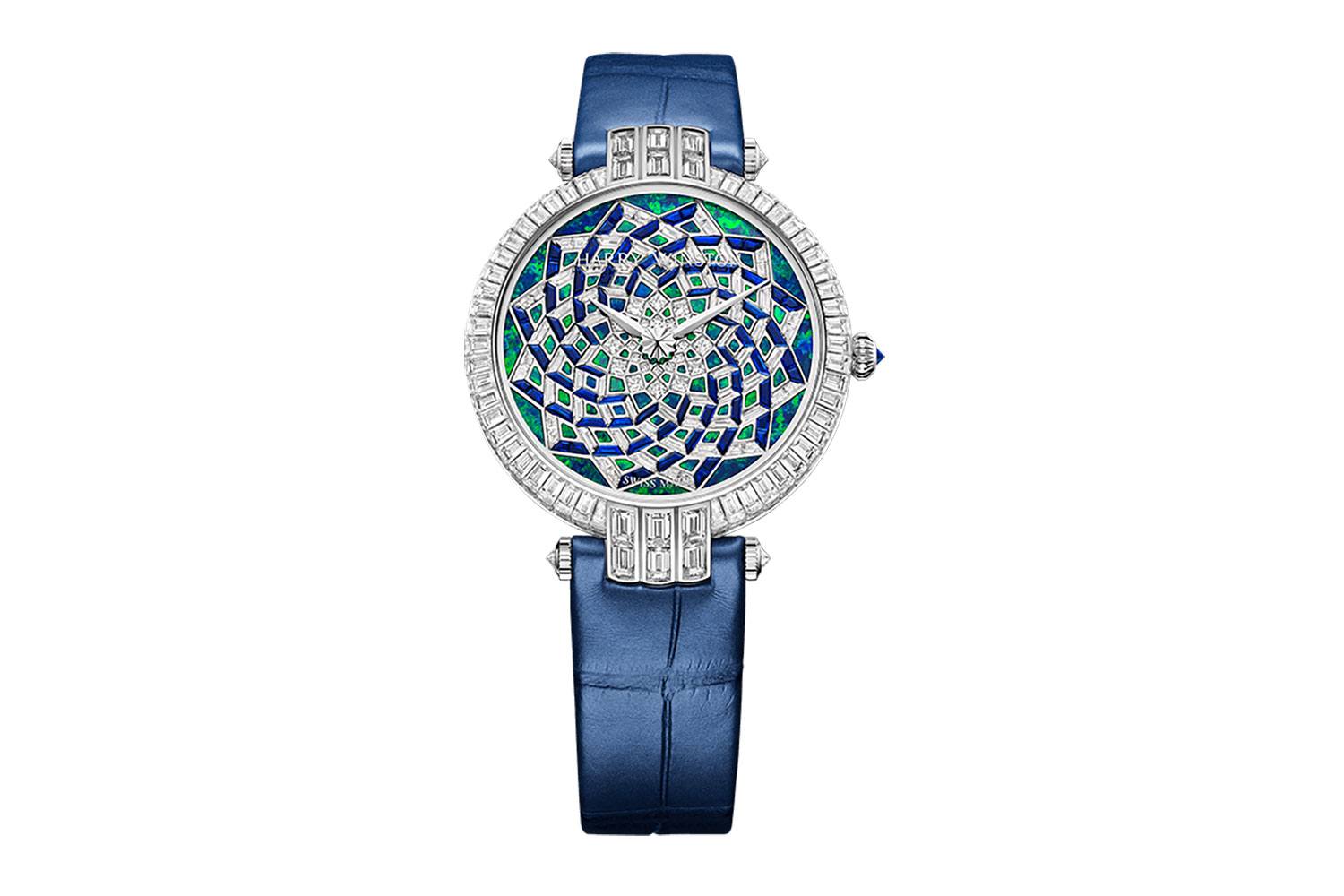 5. Harry Winston
Earlier this year, Harry Winston introduced the Premier Hypnotic Opal Mosaic Automatic 36mm timepiece, which celebrates the founder's passion for movement and color. The show-stopping dial features a mesmerizing mosaic of opals, diamonds and blue sapphires. The case, set in 18k white gold, is surrounded by baguette diamonds weighing approximately 10 carats. (Price upon request.)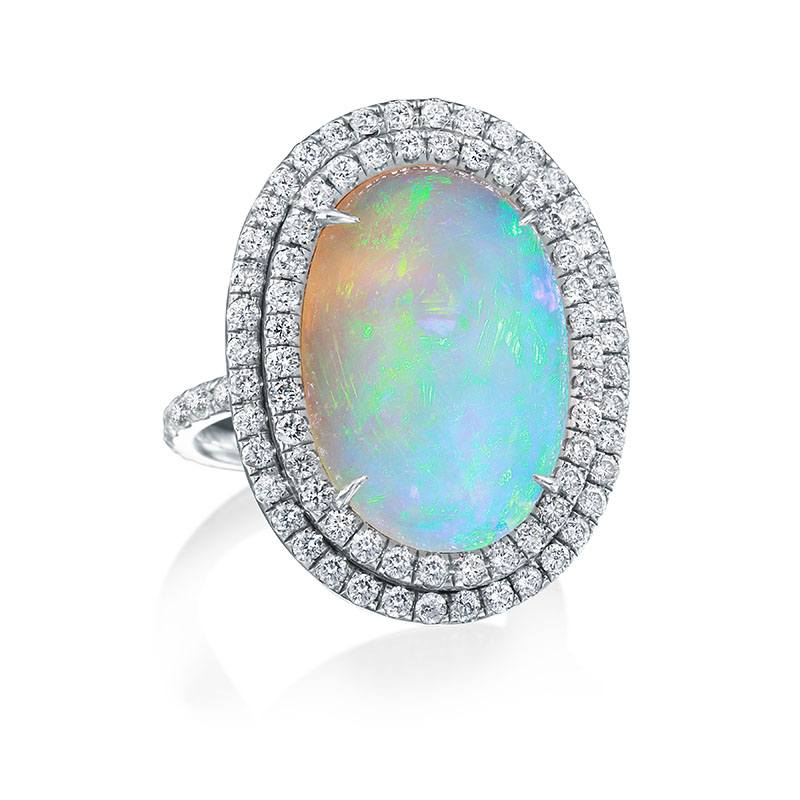 6. Nina Runsdorf
New York jewelry designer Nina Runsdorf is known for her distinctive, unique creations inspired by modern and contemporary art and her travels around the world. This mesmerizing ring features an 8.62 carat opal that seems to light up from within, enhanced by two surrounding rows of pave diamonds totaling 1.53 carats and set in 18k white gold. ($20,000)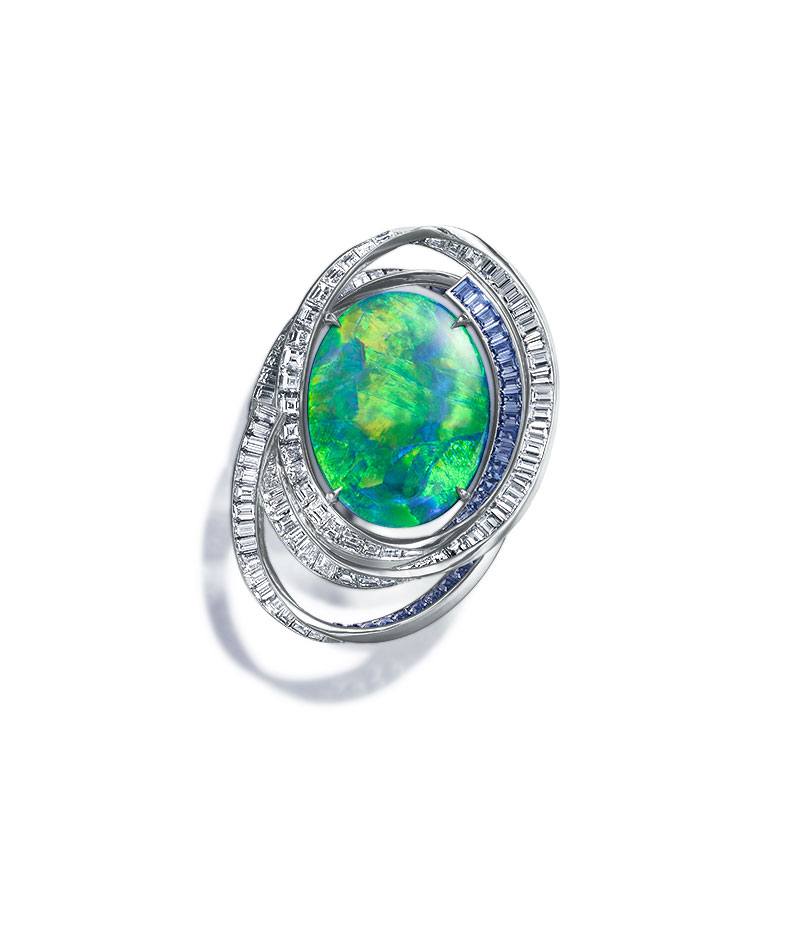 7. Tiffany & Co.
Tiffany's 2019 Blue Book high-jewelry collection was all about highlighting nature's artistry. This exceptional brooch featuring a large black opal of over 37 carats is surrounded by sapphires and diamonds. It comes in vessel of 24k gold vermeil, sterling silver and 18k yellow gold. (Price upon request.)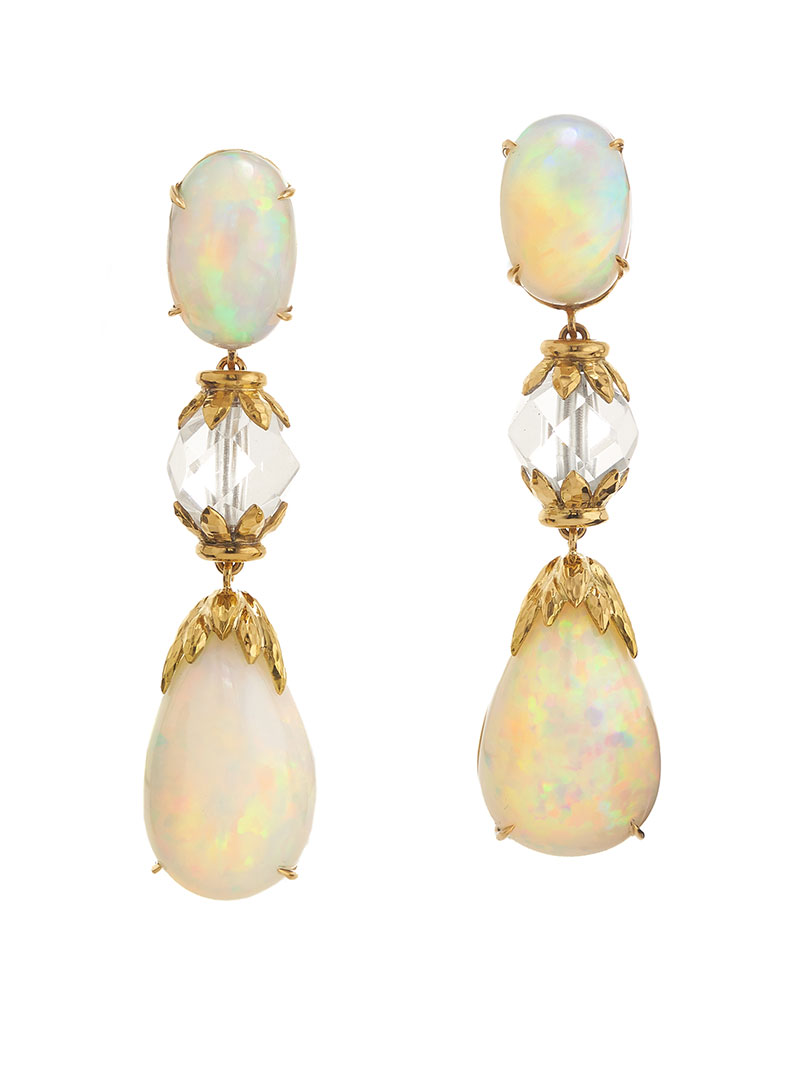 8. David Webb
David Webb's Newport earrings were originally commissioned by Doris Duke, the billionaire tobacco heiress and philanthropist, whose art-filled Newport home, Rough Point, is now open to the public as a museum. Revealing the legendary jeweler's mastery of proportion and craftsmanship, each earring features two pear-shaped cabochon opals with a faceted rock crystal bead and hammered 18K gold. ($38,000)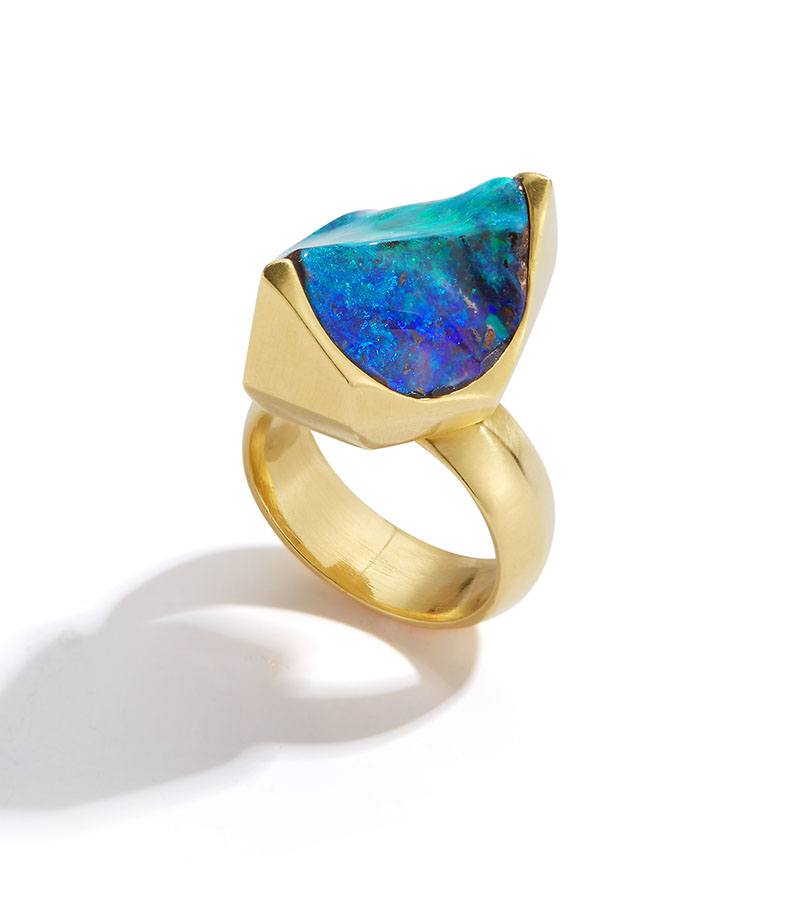 9. Katherine Jetter
Australian designer and opal expert Katherine Jetter, who is also behind the Vault jewelry boutique in Nantucket, celebrates the natural beauty of a stunning 10.98 carat asymmetrical boulder opal by setting in in 18k yellow gold. ($17,500)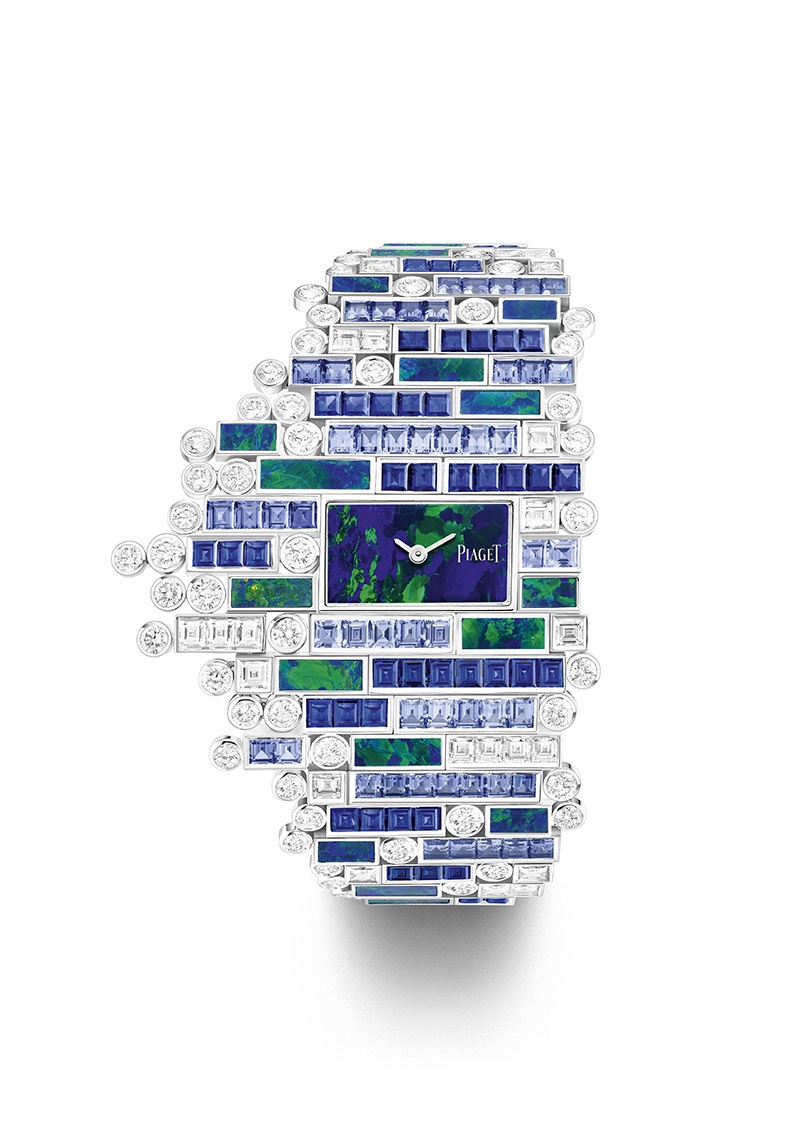 10. Piaget Ceynote Cuff
From Piaget's Wings of Light high-jewelry collection launched earlier this year, the Secret Cenote cuff-style watch features a dial in black opal (a stone used in Piaget's designs since the 1960s) and a tessellation of blue sapphires from Sri Landa and Madagascar and diamonds to evoke a shimmering pool of water. (Price upon request.)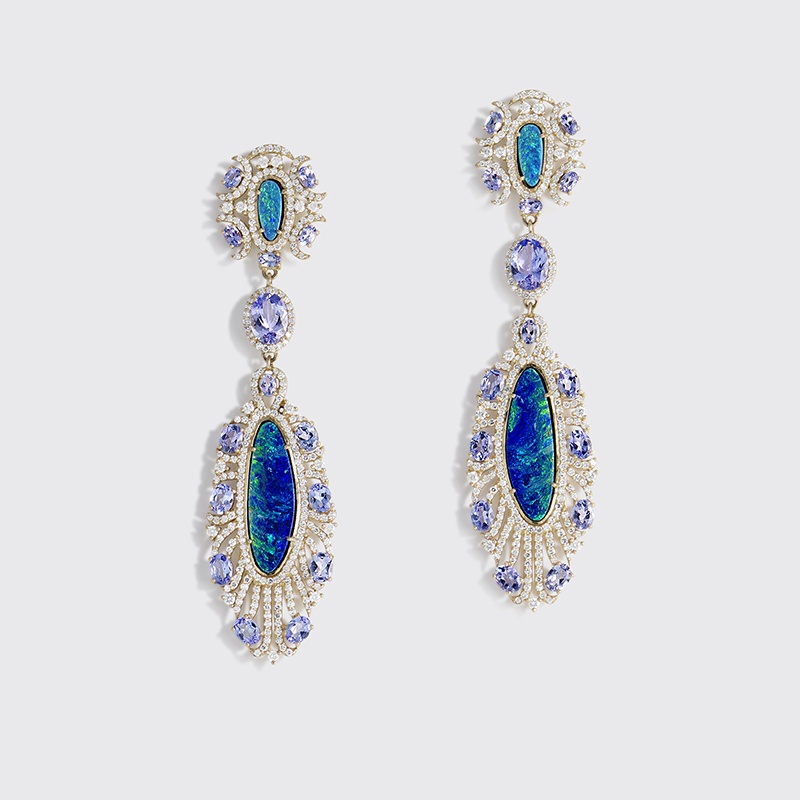 11. Sanjay Kasliwal
The intricate design of these Dayaram earrings by New York–based jewelry house Sanjay Kasliwal reflect the founder's Indian heritage, which can be traced back to the Mughal Empire of Jaipur. The elongated oval opals are surrounded by an artful arrangement of tanzanite and diamonds and set in yellow gold. ($12,200) 
Next Post