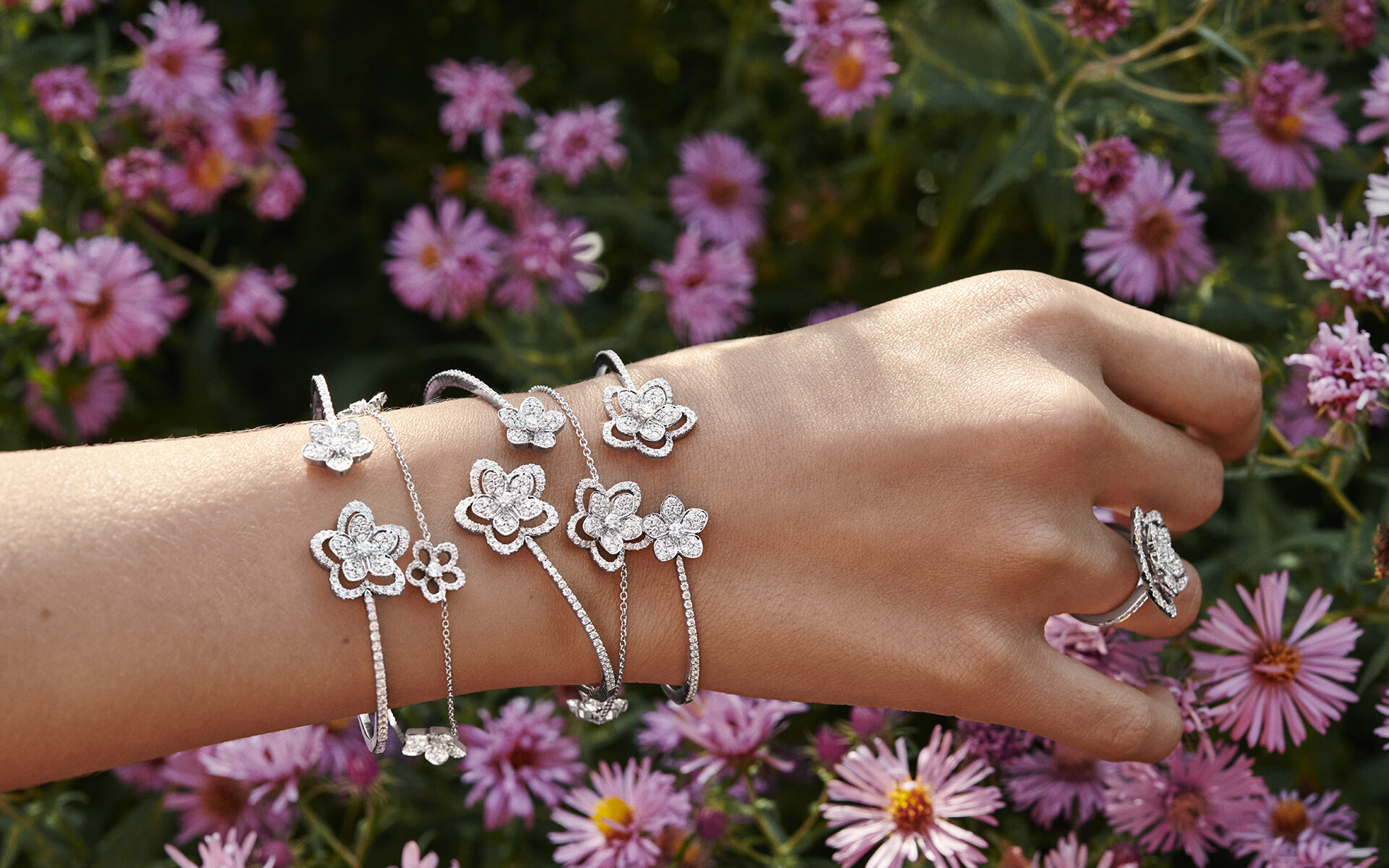 10 Extravagant Jewels and Timepieces Perfect for Valentine's Day
Whether for a significant other or for yourself, these romantic pieces by Graff, Tiffany & Co., and Harry Winston are sure to capture the heart
Jewelry has been associated with love for millennia. And when it comes to Valentine's Day gifting, the ultimate symbol of adoration is a glittering bijoux that will last forever. Here, we rounded up a selection of dazzling creations in a romantic palette of pinks and reds, and abstract takes on universal symbols of love such as knots, hearts, and flowers.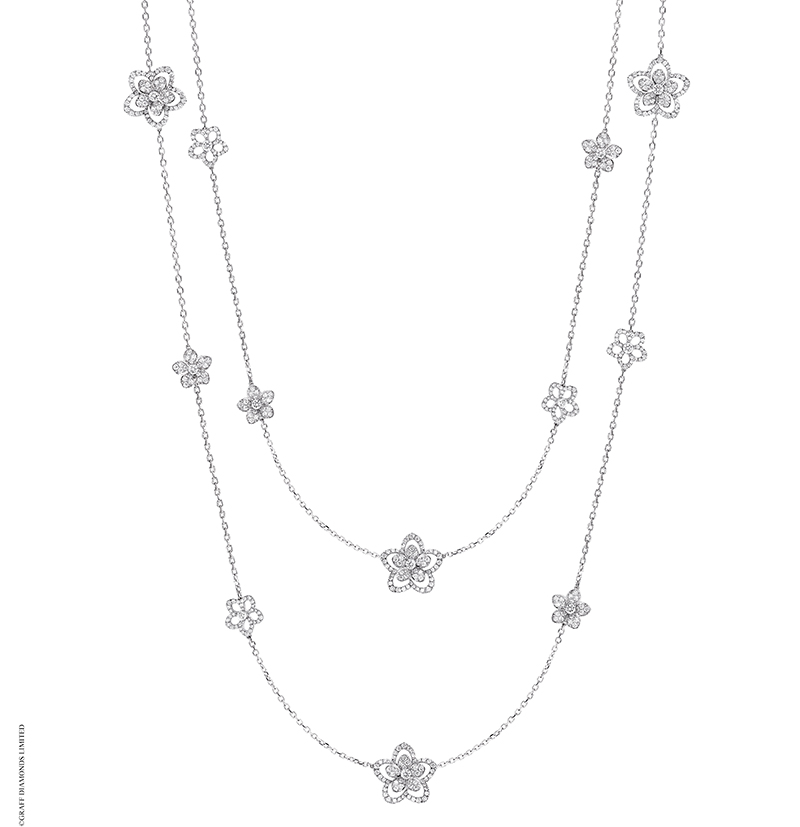 1. Graff
While a gorgeous bouquet of flowers may be the traditional choice for Valentine's Day, why not give something that will last far longer? This stunning Graff necklace from the new Wild Flower collection is defined by a naturalistic aesthetic where diamond-coated flowers are gently strung around around the neck, recalling the sweet daisy chains of youth.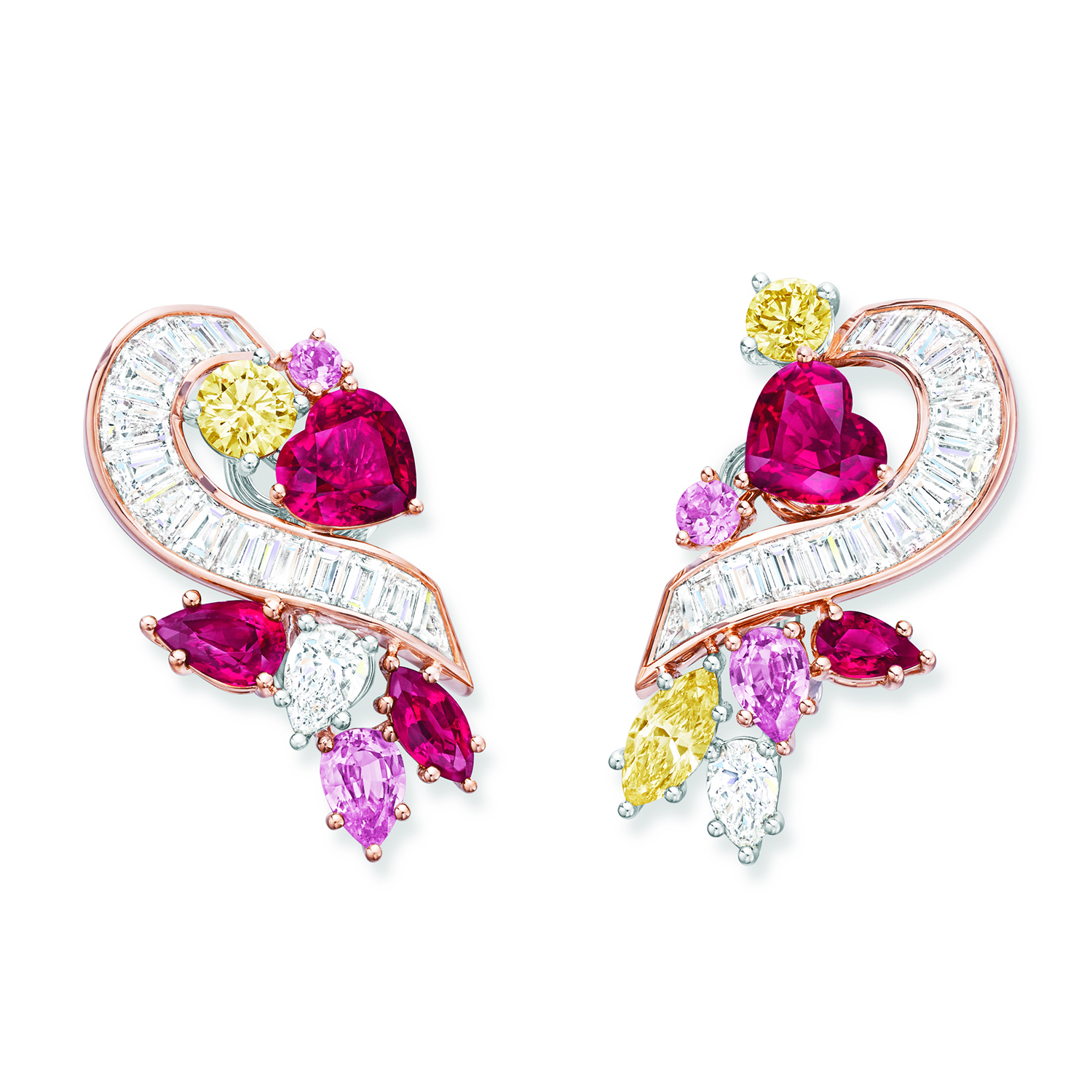 2. Harry Winston
Love is always in the air at Harry Winston, the iconic New York jeweler known for sourcing the most exceptional gemstones. Wear your heart on your sleeve with these Winston Promise earrings from the Winston with Love Collection. Depicting an abstract heart motif using diamonds, rubies, yellow diamonds and pink sapphires, set in rose gold, the dazzling earrings symbolize the union of two hearts.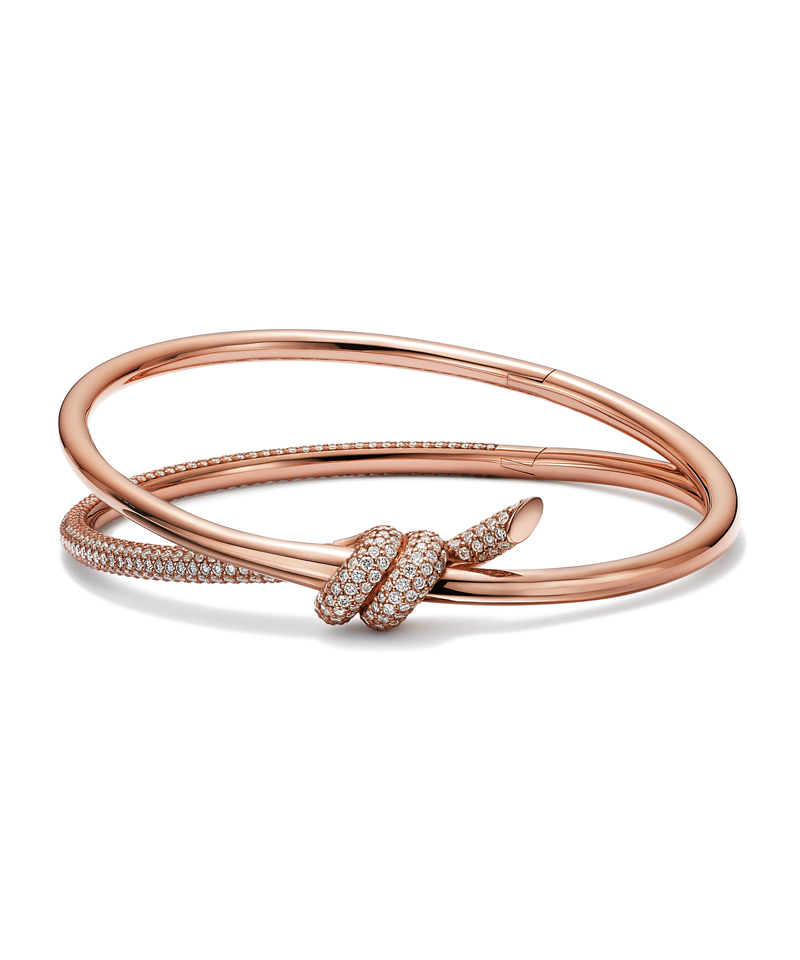 3. Tiffany & Co.
Exuding bold elegance, the Tiffany Knot collection is distinguished by a motif of entwined ends forming a graphic knot. Knots of course have a long history as a symbol of love, representing the unbreakable bond and everlasting connection between two lovers. Here, the pavé diamond hinged bracelet features a piece of raw gold coaxed into a striking design. For this year's Valentine's Day, don't miss the fun artist collaboration with Curtis Kulig who created a series of exclusive artworks for the campaign, declaring messages such as, "Dare Me", "Know Me" "Kiss Me" alongside the jewelry edit.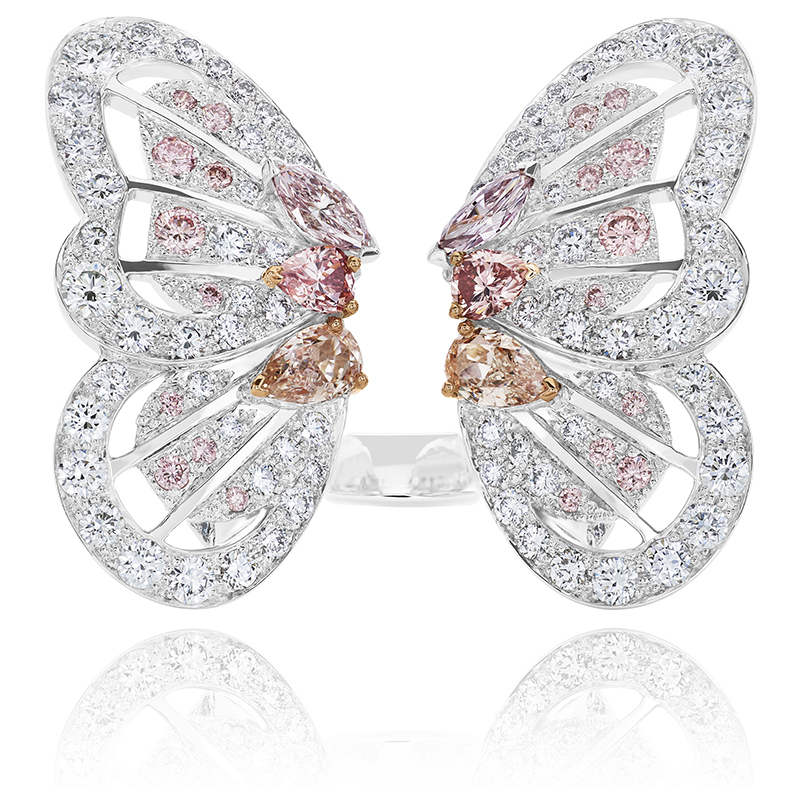 4. De Beers
In many cultures, particularly in Asia, butterflies symbolize a long life, love, and marital bliss. This exceptional monarch butterfly fly ring from the De Beers Portrait of Nature collection is crafted with fancy pink purple and orangey diamonds set amongst white diamonds that trace the butterfly's wings. Thanks to its meticulous craftsmanship, it seems as if a butterfly has momentarily landed on the wearer's finger—surely a sign of good luck for the future.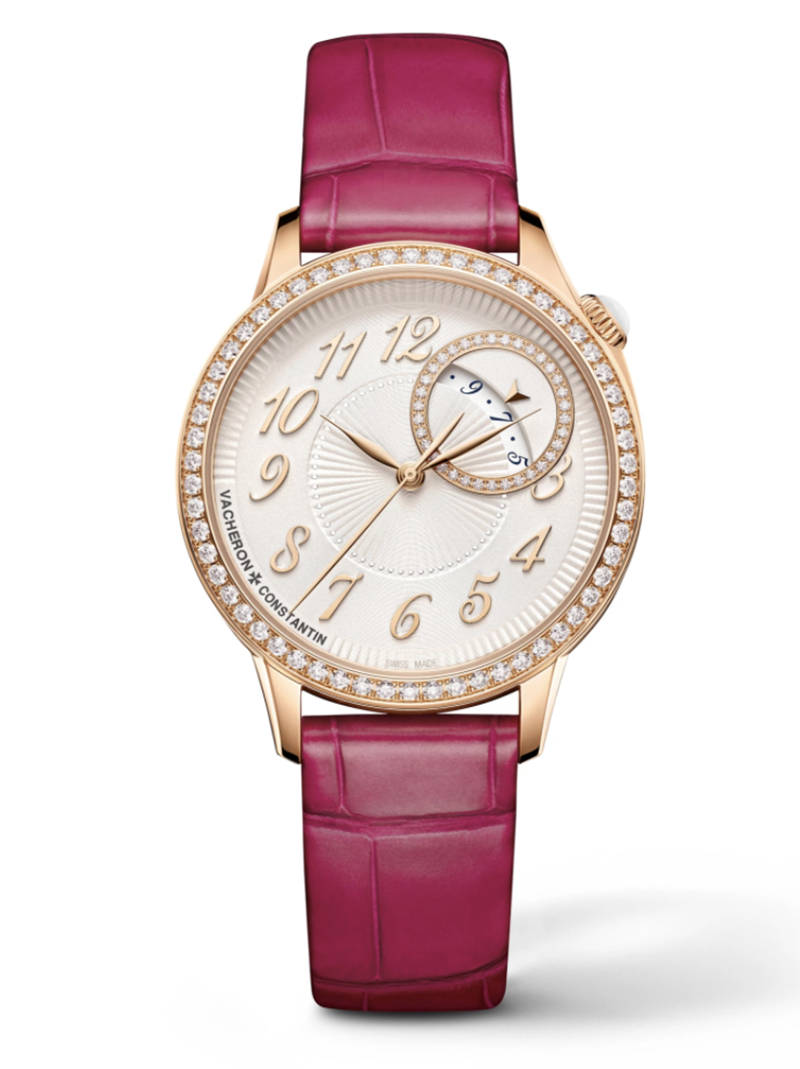 5. Vacheron Constantin 
The ultra-elegant 18-karat pink gold 'Egérie' watch by Vacheron Constantin is the perfect accompaniment for romantic evenings out, with a bezel illuminated with 58 glistening round-cut diamonds, and a handsome raspberry pink leather strap. Inspired by the world of Haute Couture, this 35mm timepiece boasts a shimmering silver guilloché opaline dial featuring a pleated, fabric-like pattern and calligraphic numerals that recall fine embroidery.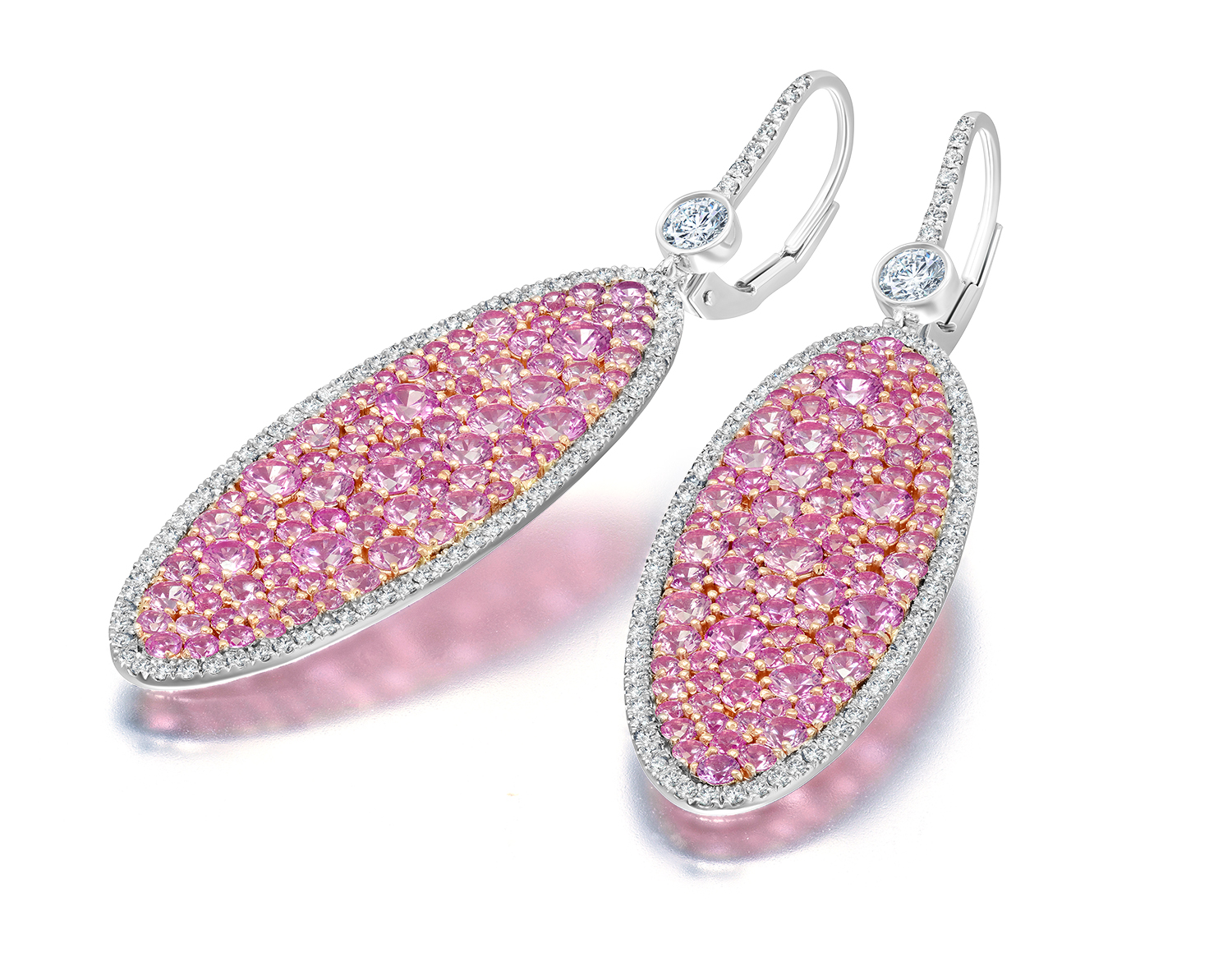 6. Martin Katz
The renowned Beverly Hills-based jeweler Martin Katz has been transforming rare and precious stones into exceptional works of art for the last three decades, counting many high-profile celebrities as loyal clients. This stunning pair of earrings with fancy pink sapphire pave and diamonds set in platinum is sure to impress this Valentine's Day.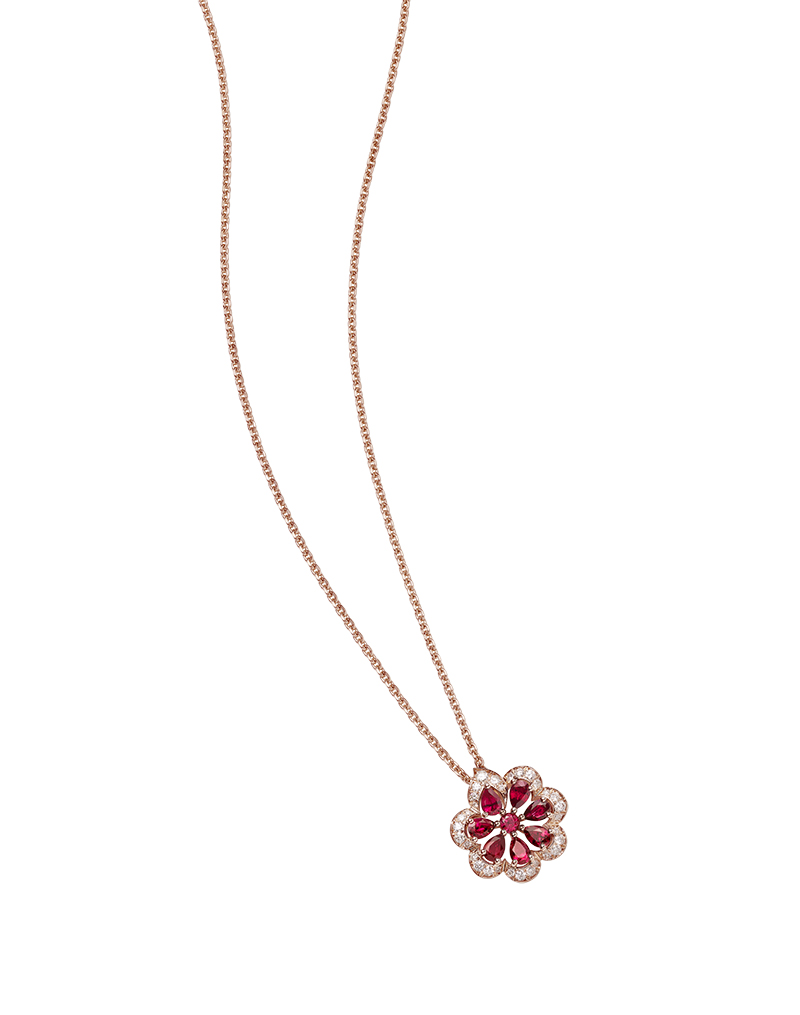 7. Chopard
This Precious Lace Mini-Frou necklace depicts a lace flower with scalloped borders and pear shaped petals beautifully set with rubies and diamonds, a stunning contemporary interpretation of airy antique lace. For those who are sustainable conscious, the gold and stones in this collection are ethically sourced, an important mission for the Chopard brand.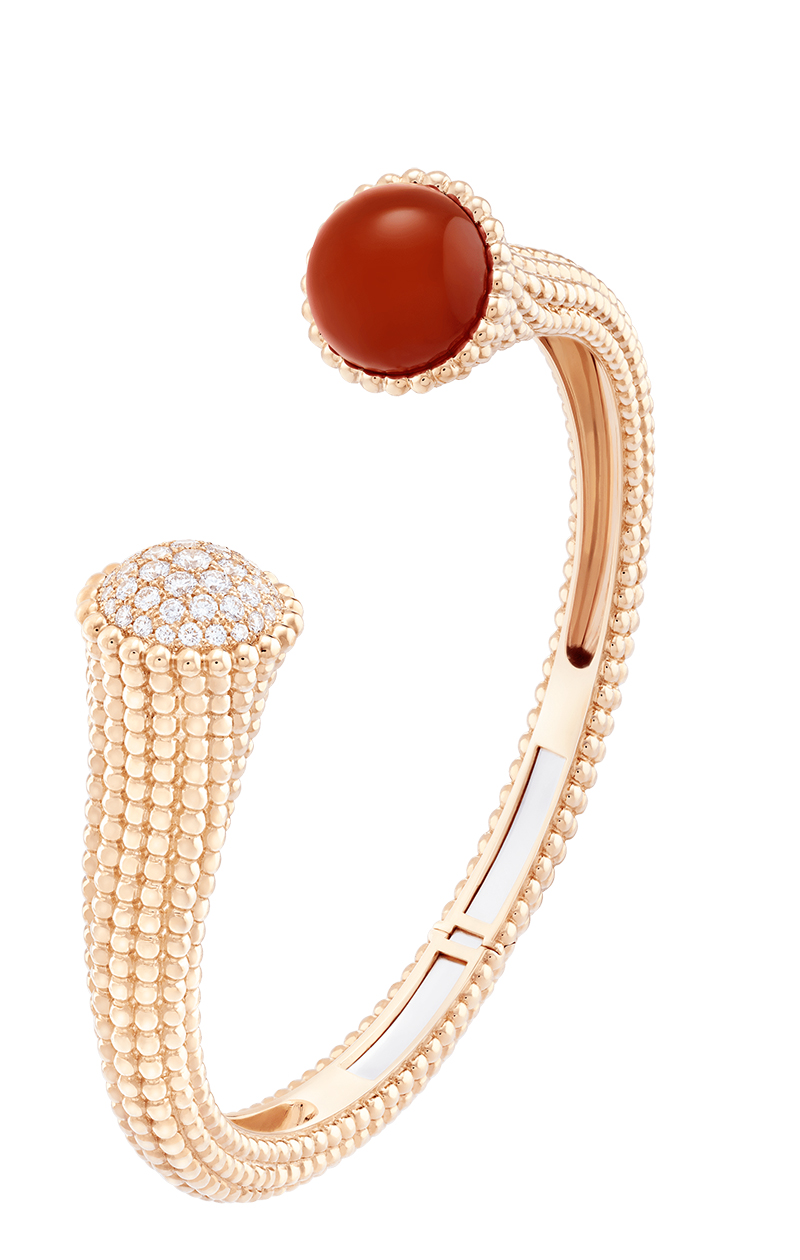 8. Van Cleef & Arpels
Adorned with pave diamonds in pink gold, the iconic Van Cleef & Arpels Perlée couleurs bracelet with a with a bright red carnelian gemstone embodies love, passion, and joy.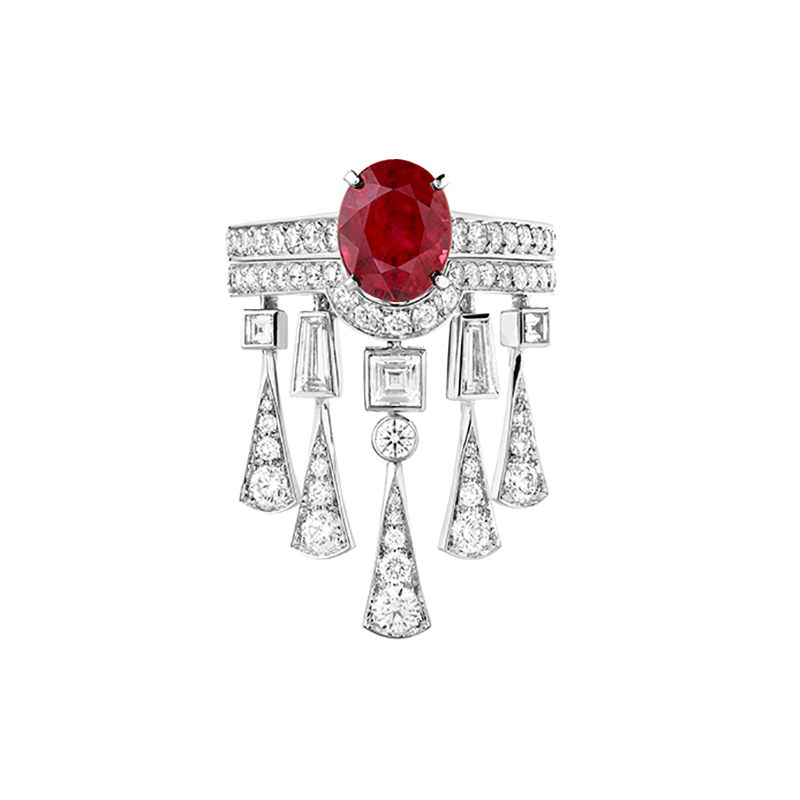 9. Boucheron
Boucheron's Soleil Radiant ring  is meticulously set with diamonds and a glowing three-carat Burmese ruby at the center. A delicate piece showing the extraordinary craftsmanship of the Place Vendôme Maison, its unique shape is an architectural interpretation of the sun's rays.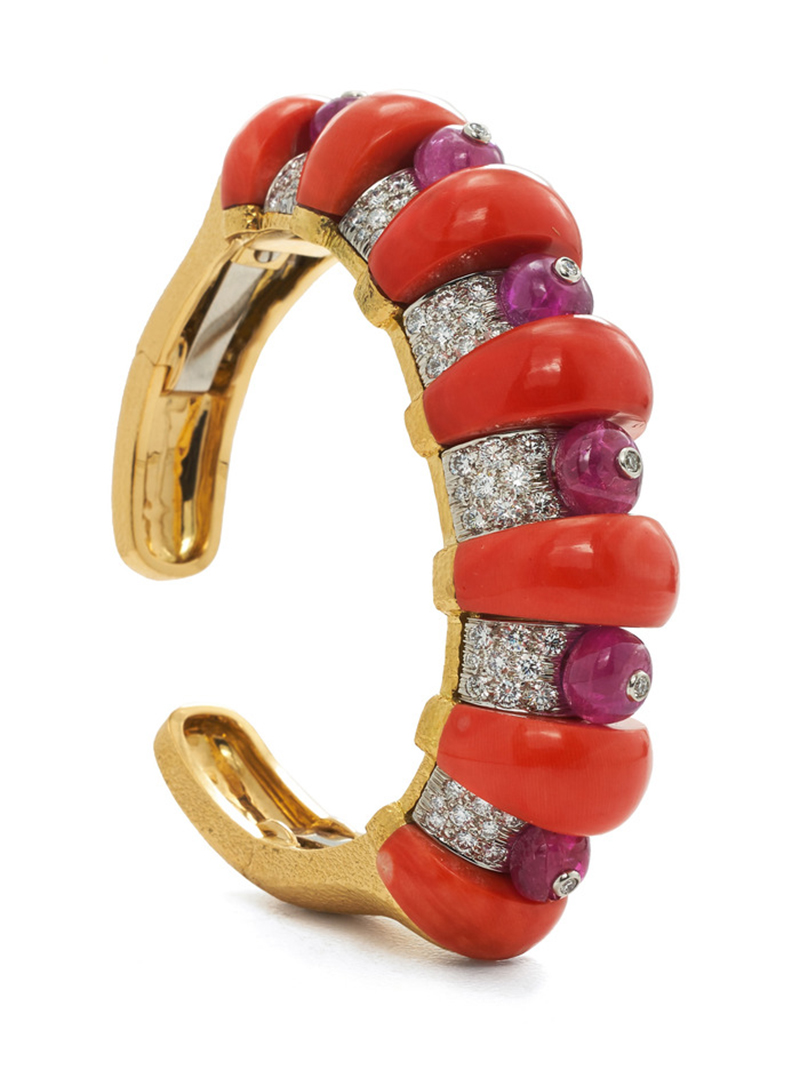 10. David Webb
Trailblazing designer David Webb helped define the spirit of mid-20th-century jewelry design with his incredible bejeweled creations and flair for color, bold shapes, and animals. This statement-making bracelet is exemplary of the house's unique style, with a pattern of colored corals and pavé diamonds on hammered gold.
Next Post