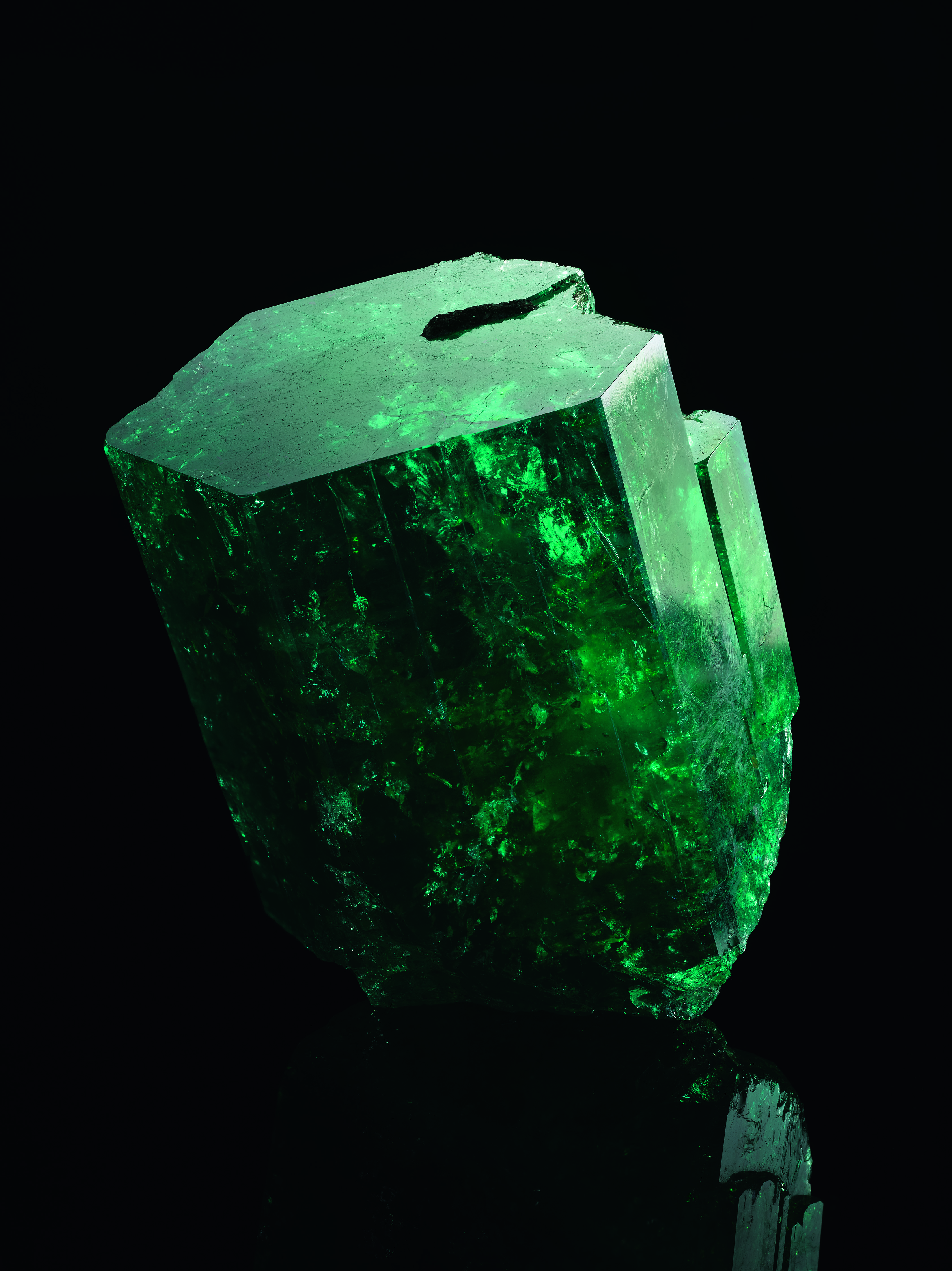 Prized for their rich, luminous hue, emeralds have captivated humans since antiquity and have been adored by everyone from Cleopatra to Elizabeth Taylor. Now, a group of trailblazing female jewelry designers are interpreting the mythical stone through their own unique lens.
The cast includes Harwell Godfrey, Jenna Blake, Katherine Jetter, Loren Nicole, Michelle Fantaci, Nina Runsdorf, Colette, Robinson Pelham, Silvia Furmanovich, and Sorellina. Their dazzling creations are part of a capsule collection with Muzo, a mining company that sustainably sources emeralds from the legendary Muzo deposit nestled in the lush Western foothills of the Colombian Andes.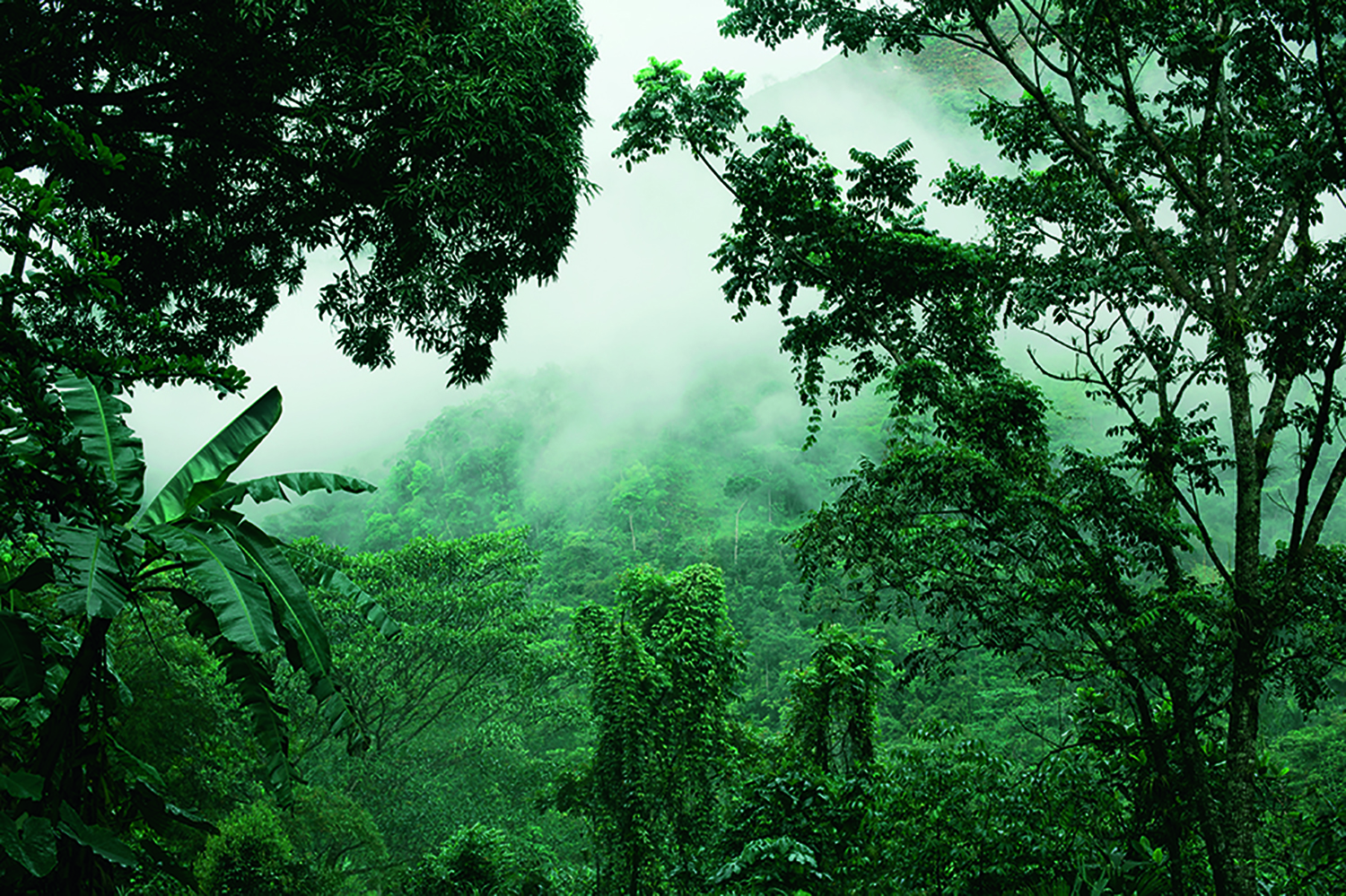 Muzo has long championed design collaborations as a way to increase awareness around the company's responsible sourcing and to demonstrate the breadth of their emerald production. "We wanted to bring together a roster of talent who embody a similar brand ethos as Muzo, whether that means a commitment to responsible sourcing, philanthropy or their community generally, all of these designers are making an impact," says Gabbi Harvey, the head of business development at Muzo. Each of the designers embraced the material in different ways, by either incorporating the emeralds into one of their signature silhouettes or using the opportunity to create something entirely new.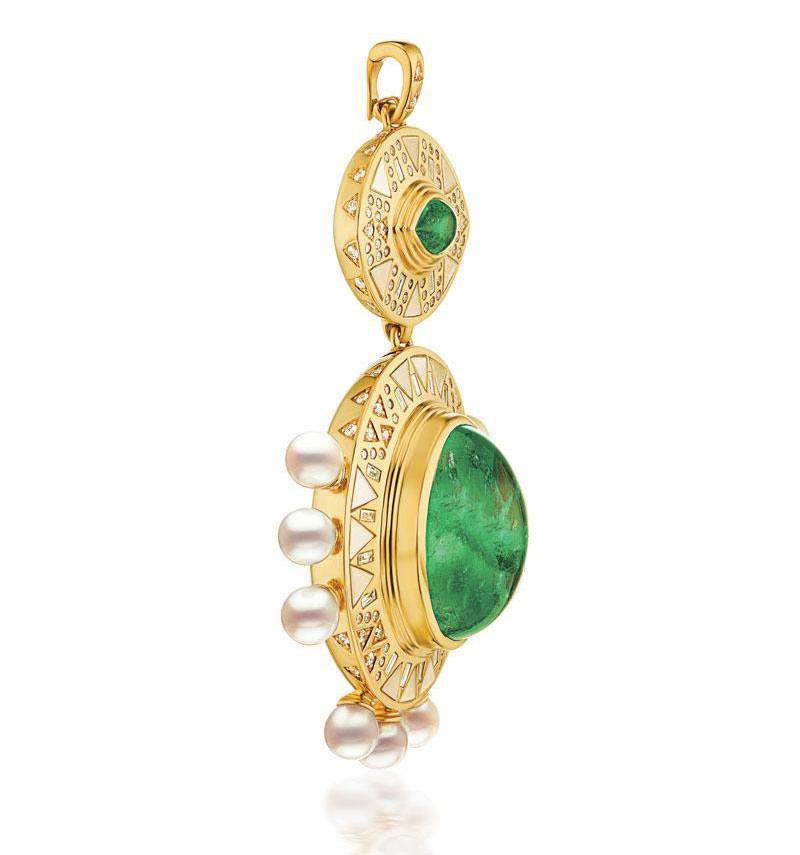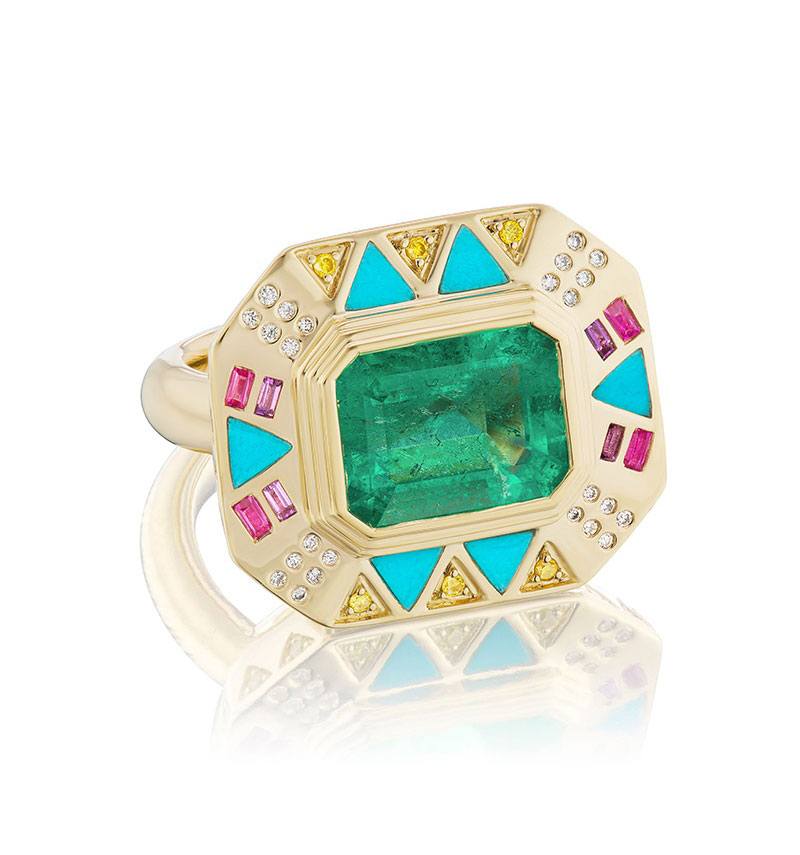 San Francisco–based designer Lauren Harwell Godfrey, the talent behind Harwell Godfrey, for example, was drawn to the myth and legend surrounding emeralds for her collection, which features earrings, rings, and two striking necklaces with detachable chains. "This collaboration is one of my first forays into working with larger and more precious gemstones," she tells Galerie. "The deep, vivid color of Muzo's emeralds is not only captivating aesthetically, but I've also become enchanted with the lore surrounding these ancient stones, from Cleopatra's obsession to Elizabeth Taylor's unrivaled collection."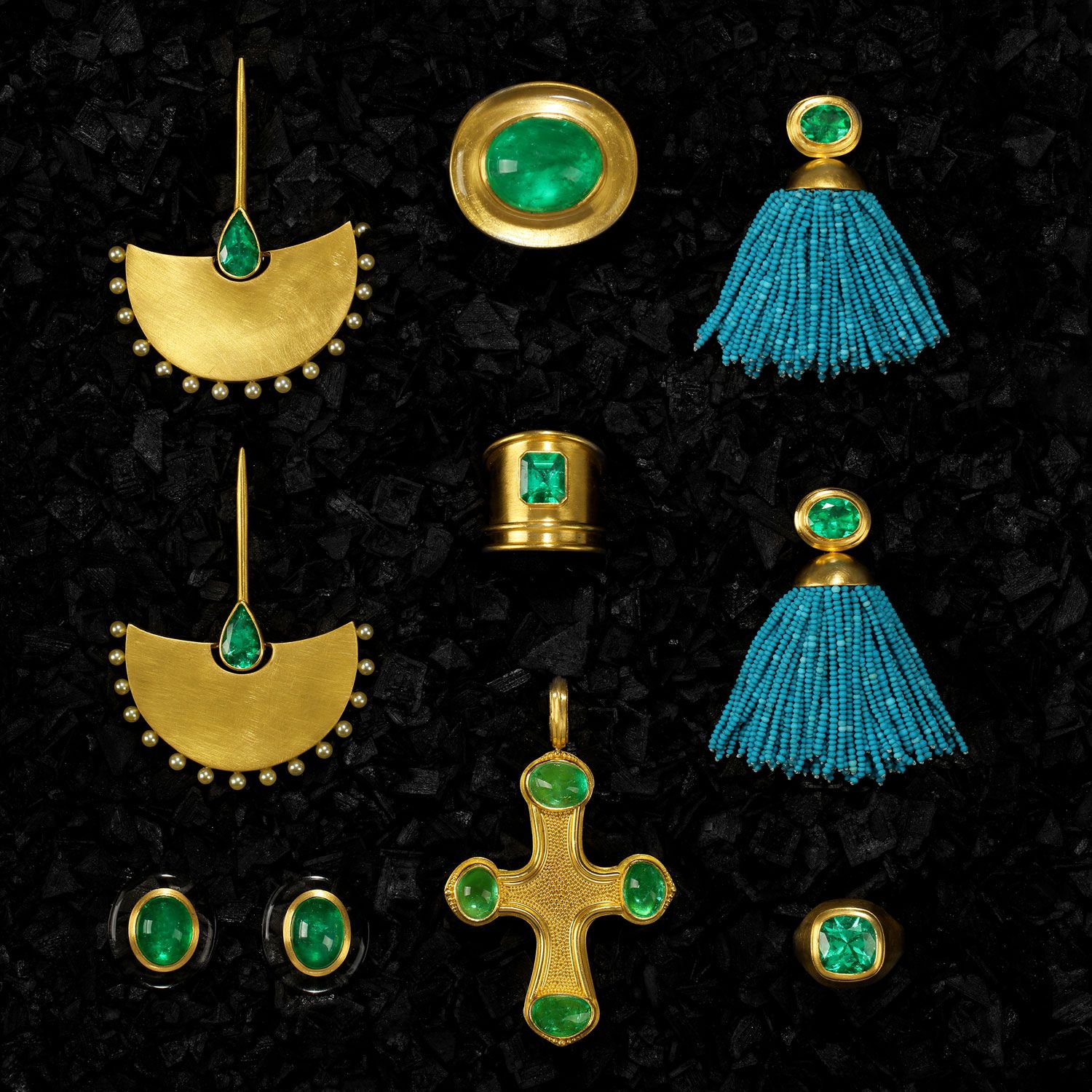 Loren Teetelli, the buzzworthy founder of Los Angeles brand Loren Nicole, meanwhile, brought the stones to life by setting them in 22-karat Fairmined yellow gold with a distinctly pre-Colombian aesthetic. The former archeologist and conservator at the Met museum is not only inspired by cultures of the past but actually utilizes ancient jewelry-making techniques for her singular creations. The pieces include a pair of pear-shaped earrings studded with tiny pearls, vibrant turquoise tassel earrings, a a pair of gold rings set with showstopping faceted emeralds and a cross featuring her signature gold granulation technique. "I'm a little biased, but gold and emeralds are meant to exist together," Teetelli tells Galerie.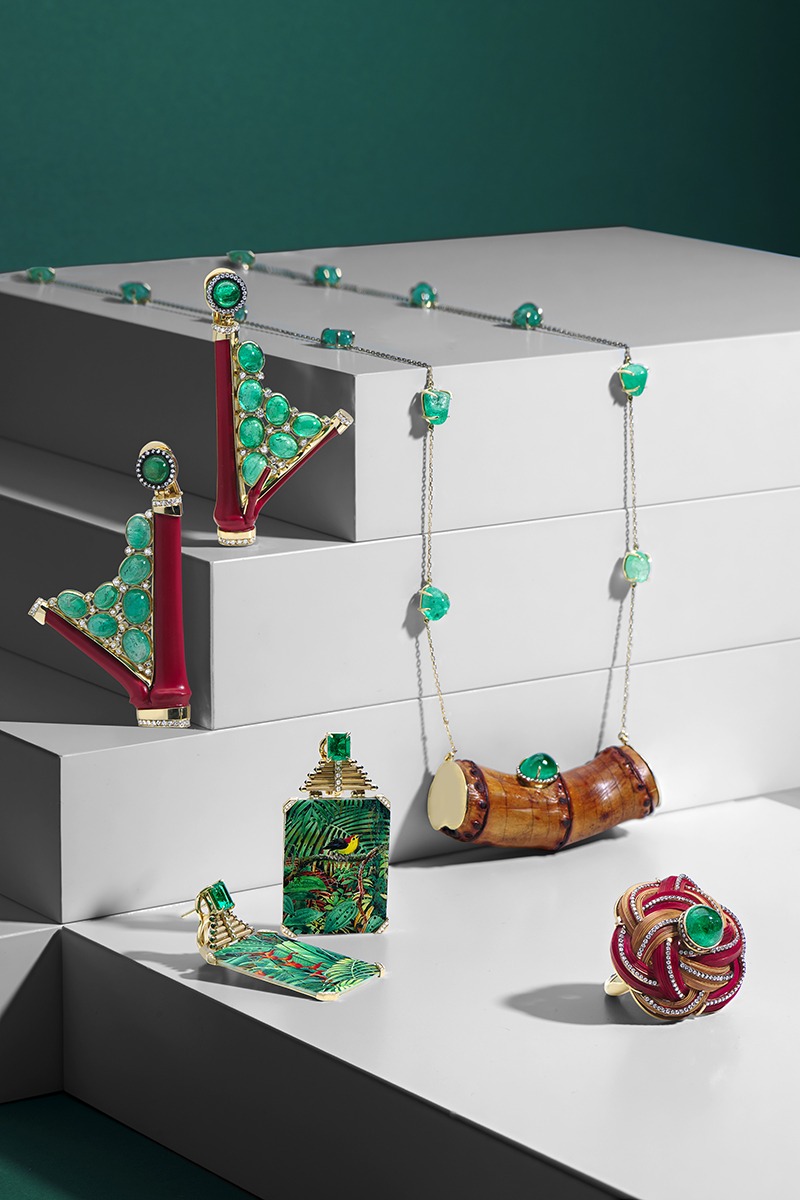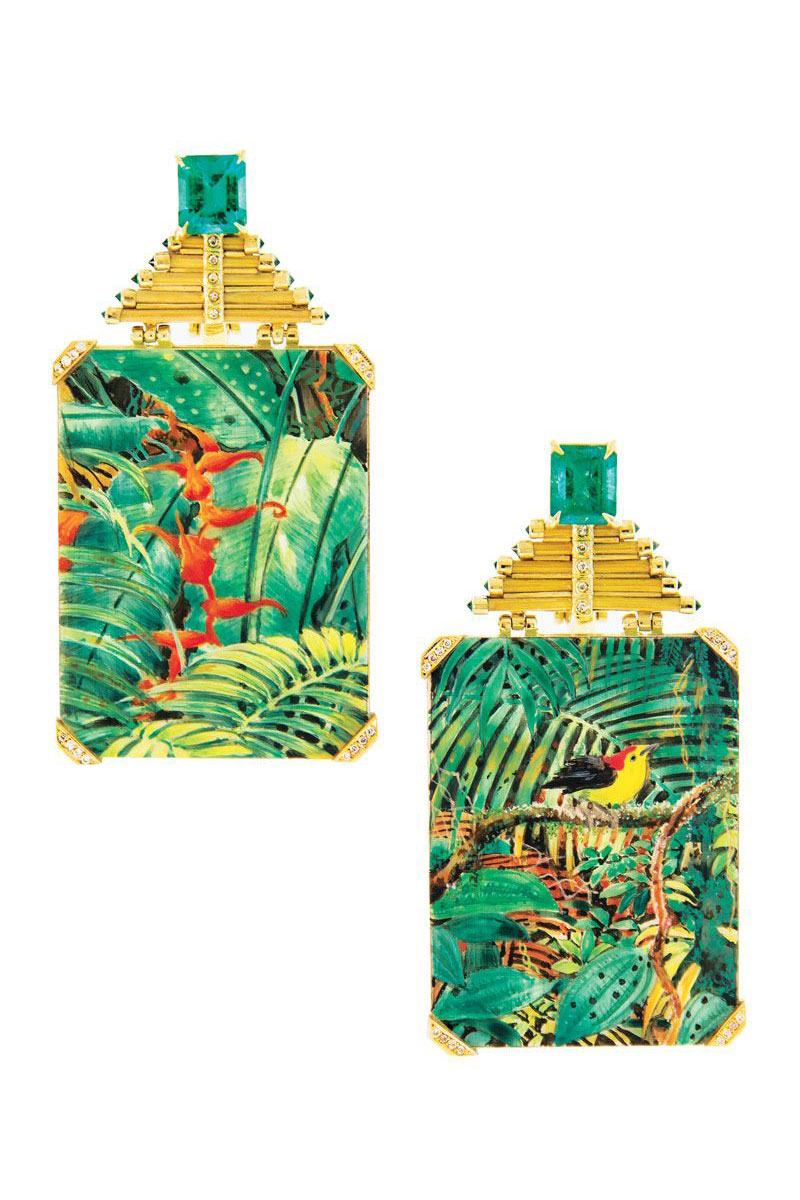 The most well-known of the bunch is Brazilian designer Silvia Furmanovich, who chose to combine the rare stones with artfully woven bamboo and her celebrated use of wood marquetry. Standout creations include coral-like earrings pairing lacquered bamboo made using urushi, an age-old Japanese technique, together with a cluster of bright cabochon emeralds that seem to resemble sea pebbles. Another statement-making piece is a ring featuring a large emerald surrounded by swirls of knotted bamboo. "Aligning with the ethos of Muzo, we decided to mix their emeralds with bamboo is a natural material highly prized for its resilience, flexibility, and durability," Furmanovich says.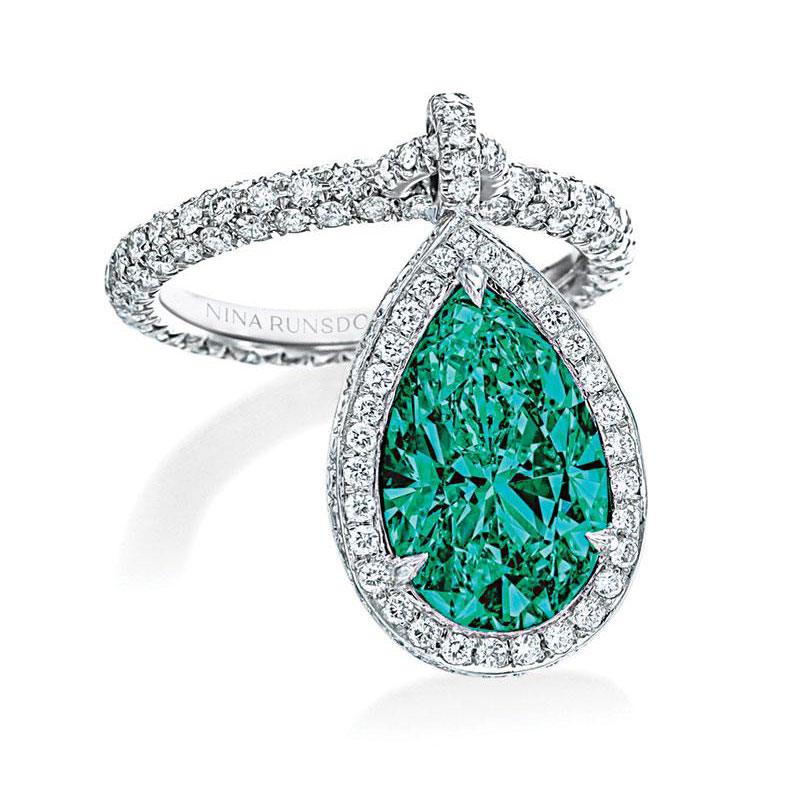 New York-based designer Nina Runsdorf, meanwhile, gave her signature flip ring the emerald treatment. "I wanted to create a luxurious modern piece that is both inspired by my love of movement and charms," she says. "I'm in love with the dazzling and truly mesmerizing greens of Muzo emeralds, and I wanted to find a way to combine these elements."
The 35 special pieces, which are currently available through a trunk show on Moda Operandi, would certainly brighten anyone's holiday—whether given as a gift or bought for oneself. "Each piece tells such a beautiful story," says Harvey.
Next Post