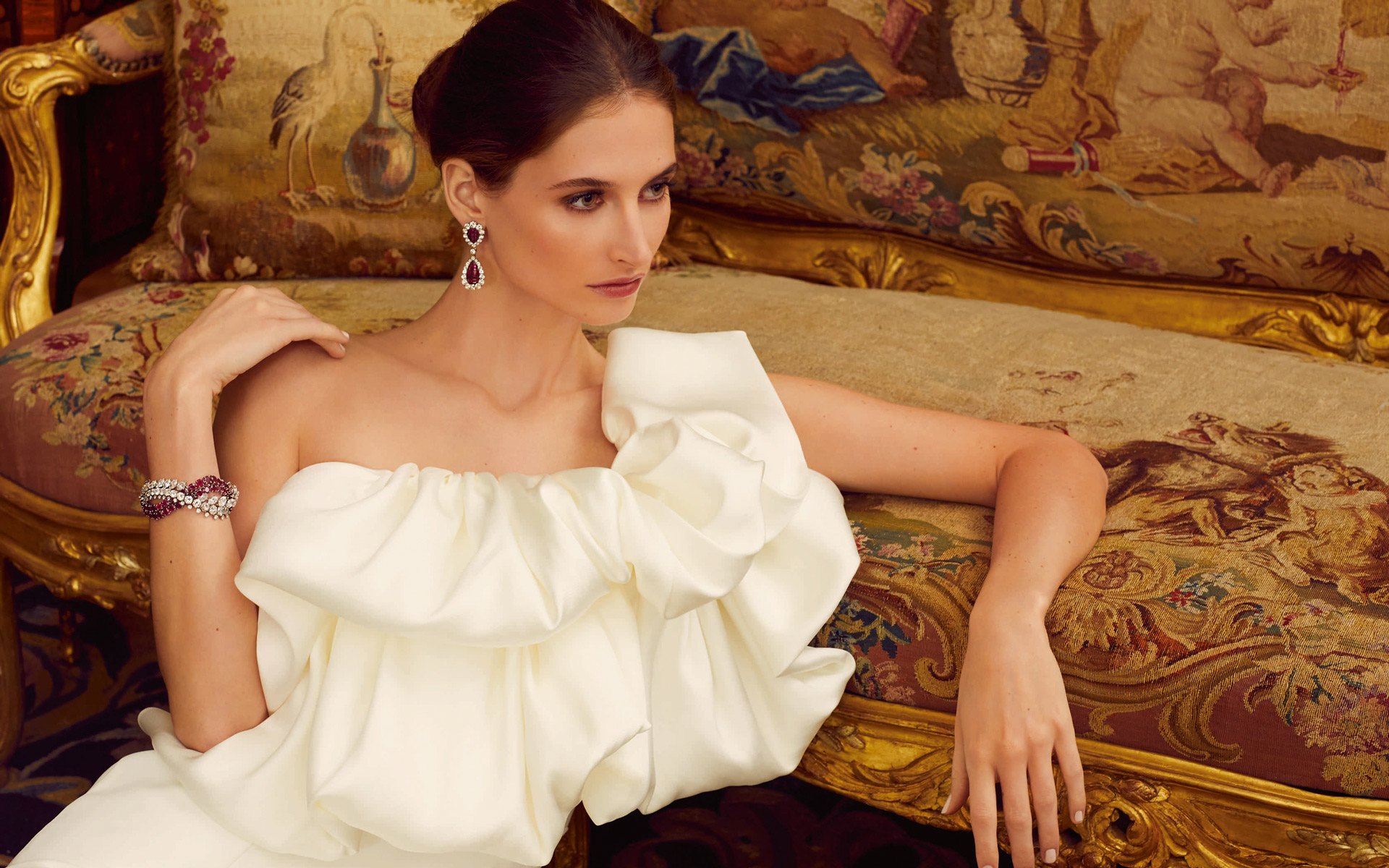 Why Philanthropist Cecile Zilkha's Jaw-Dropping Collection Is the Jewelry Auction Highlight of the Year
Spanning three centuries, the striking, one-of-a-kind pieces feature mammoth colored stones and noble provenances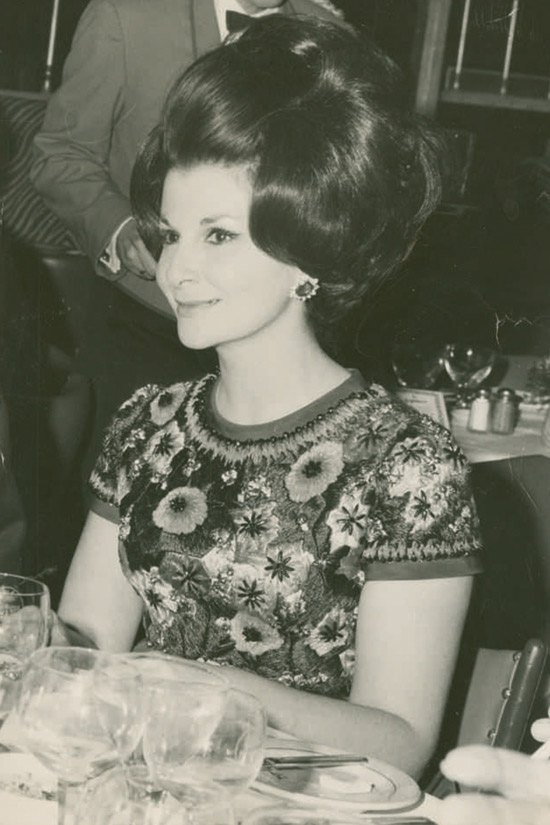 Last month's auction of Ezra and Cecile Zilkha's fine and decorative art collection at Sotheby's New York exceeded its high estimate, bringing in a staggering $12.5 million from bidders in 50 countries. The couple's classical European pieces, including those by Louis XIV's court cabinetmaker, André-Charles Boulle, created a buzz atypical for the category whose market is often overshadowed by sleeker, midcentury design. The allure of the Zilkha surname, synonymous in New York and beyond for taste and style, helped elevate a cache already exceptional in its quality and provenance. Now, the couple's jewelry is coming to auction in Sotheby's Magnificent Jewels sale on December 9.
Ezra, whose family pioneered international banking in the 20th century, and his philanthropist and socialite wife, Cecile, frequently hosted guests at their hôtel-particulier-like Fifth Avenue apartment. The couple's close friends included Ronald Reagan, Anwar Sadat, David Rockefeller, Henry Kissinger, Margaret Thatcher, Jacques Chirac, Barbara Walters, among others. "She was part of that generation that really dressed for dinner," says Catharine Becket, Sotheby's SVP, head of Magnificent Jewels. "She had the wherewithal to buy serious jewels from a relatively young age and was a consistent collector. She had a very complete jewelry wardrobe because she was this great society hostess, and she dressed the part."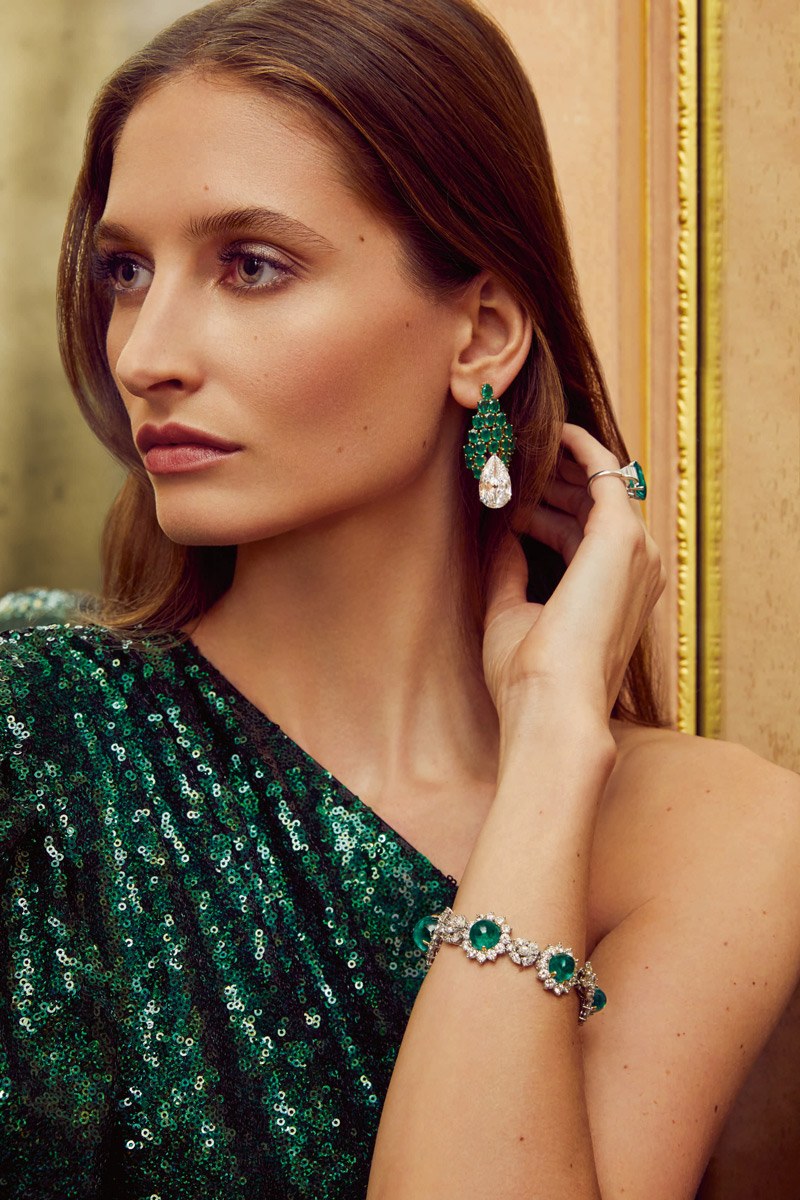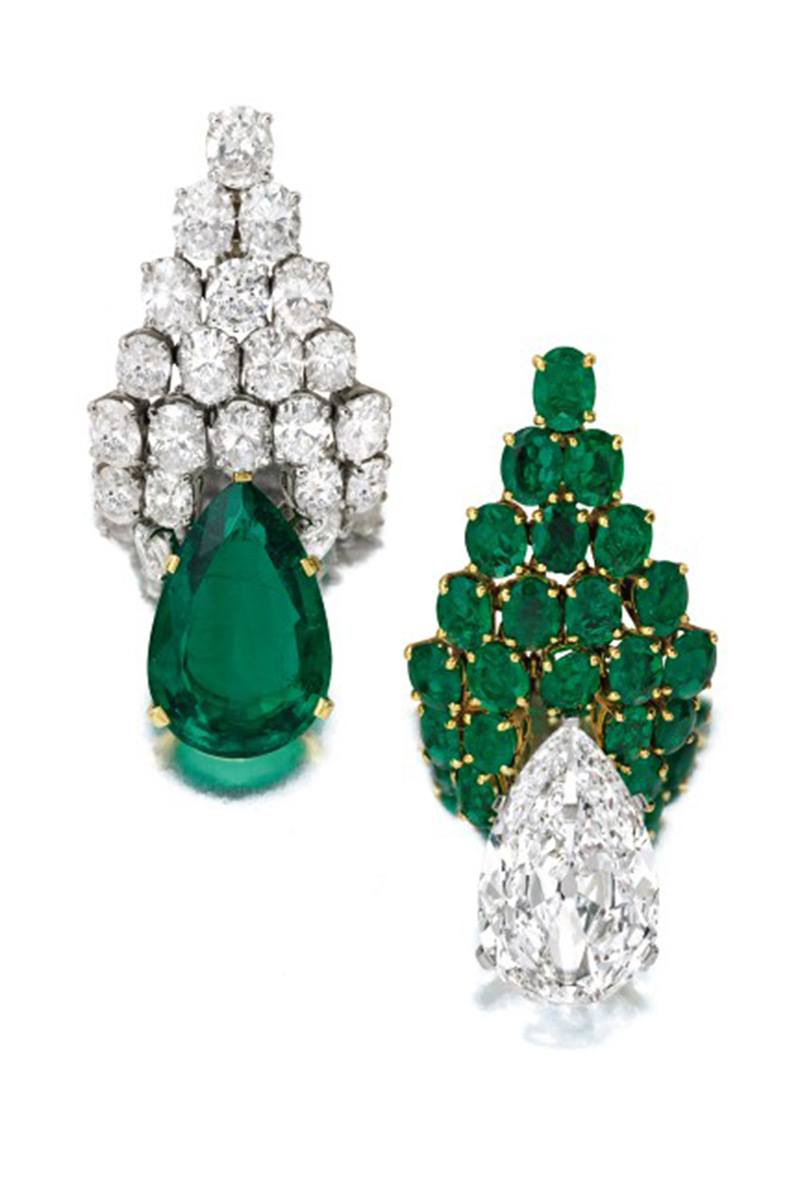 While there are jaw-dropping contemporary commissions by Cartier, Van Cleef & Arpels, Bulgari, and Harry Winston, Zilkha's jewels uniquely span centuries with period pieces of noble provenance. Becket shares the combination can be rare, as often with consignors from the 1980s and 1990s, collections were comprised mostly of pieces bought directly from stores. "But because Cecile was a very educated collector who was comfortable buying at auction, she was able to get such a great breadth of property and impressive one-of-a-kind pieces," Becket tells Galerie.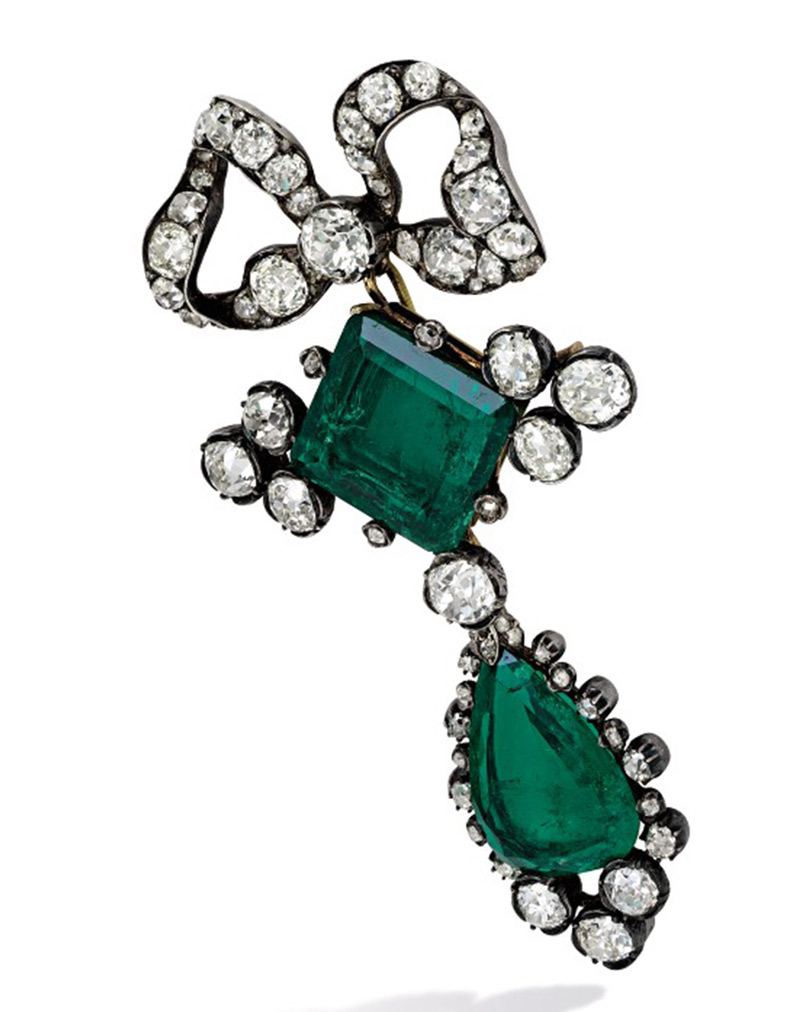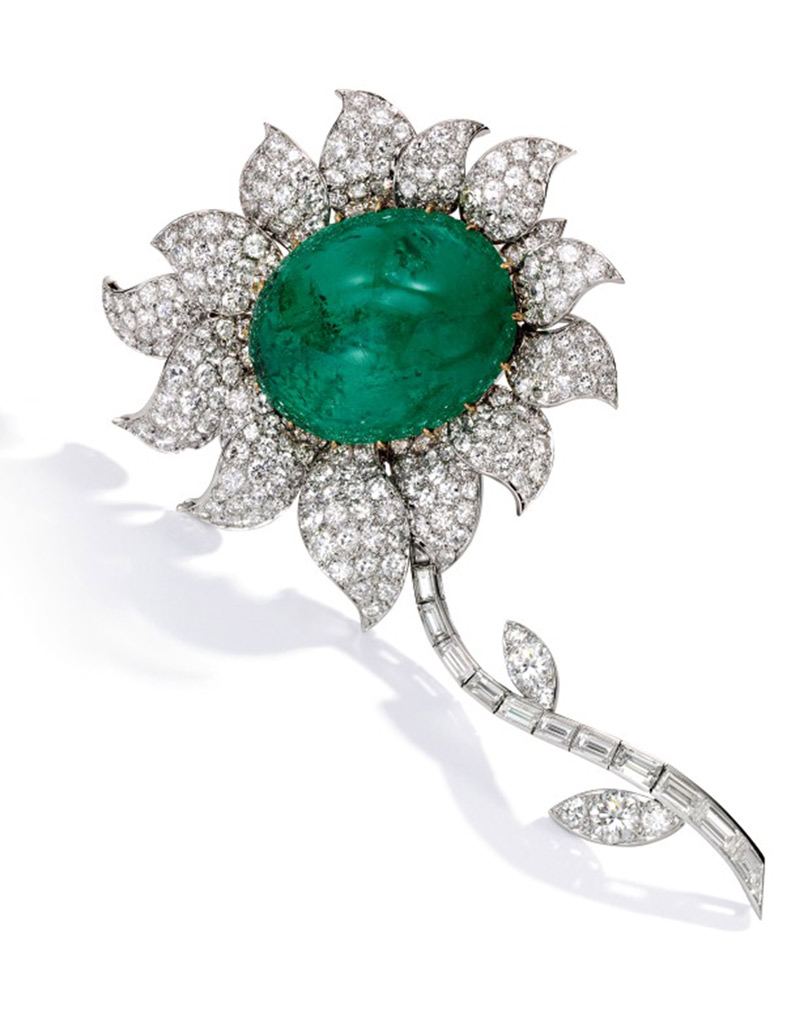 Historic standouts include an emerald and diamond pendant-brooch (originally intended to be placed upon a stomacher) that was gifted to Lady Frances Vane, wife of John Winston, 7th Duke of Marlborough; silver-topped gold and diamond earclips that were converted from brooches originally belonging to Princess Beatrice of Great Britain; and a sapphire and diamond brooch once belonging to Mary, Princess Royal and Countess of Harewood and the only daughter of George V and Queen Mary. Other attributions are still being discovered and investigated even after the auction catalogue has gone to press.
"She had a very complete jewelry wardrobe because she was this great society hostess, and she dressed the part"

Catharine Becket, Sotheby's SVP, head of Magnificent Jewels
The common thread between old and new is the prevalence of enormous, colored stones and bold, yet intricate designs, which Becket points out were carried surprisingly well by the petite Zilkha. "I'm always amazed by how some of the greatest jewelry collectors of all time, and who wore the most powerful pieces, whether the Duchess of Windsor or Coco Chanel, were actually quite petite," says the specialist. "Cecile Zilkha could not only pull off one striking piece, but she could also layer them on very successfully and still not be overwhelmed. She owned the look."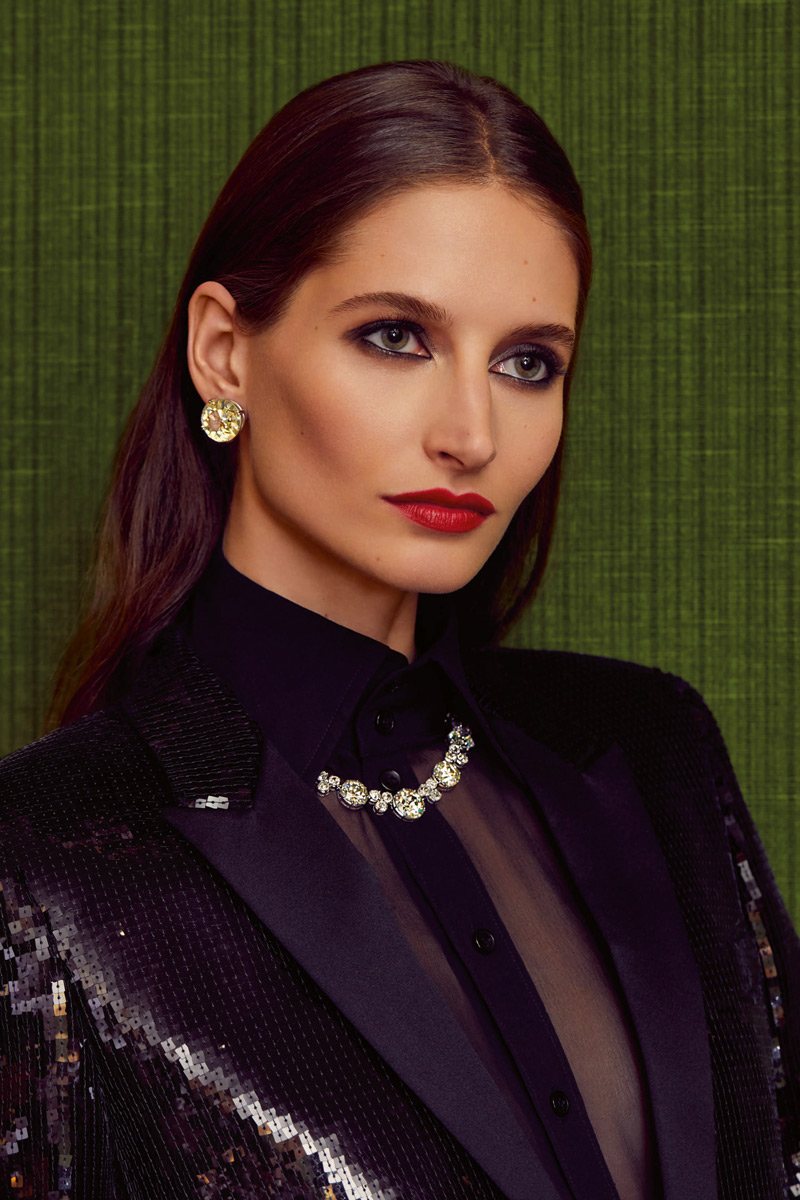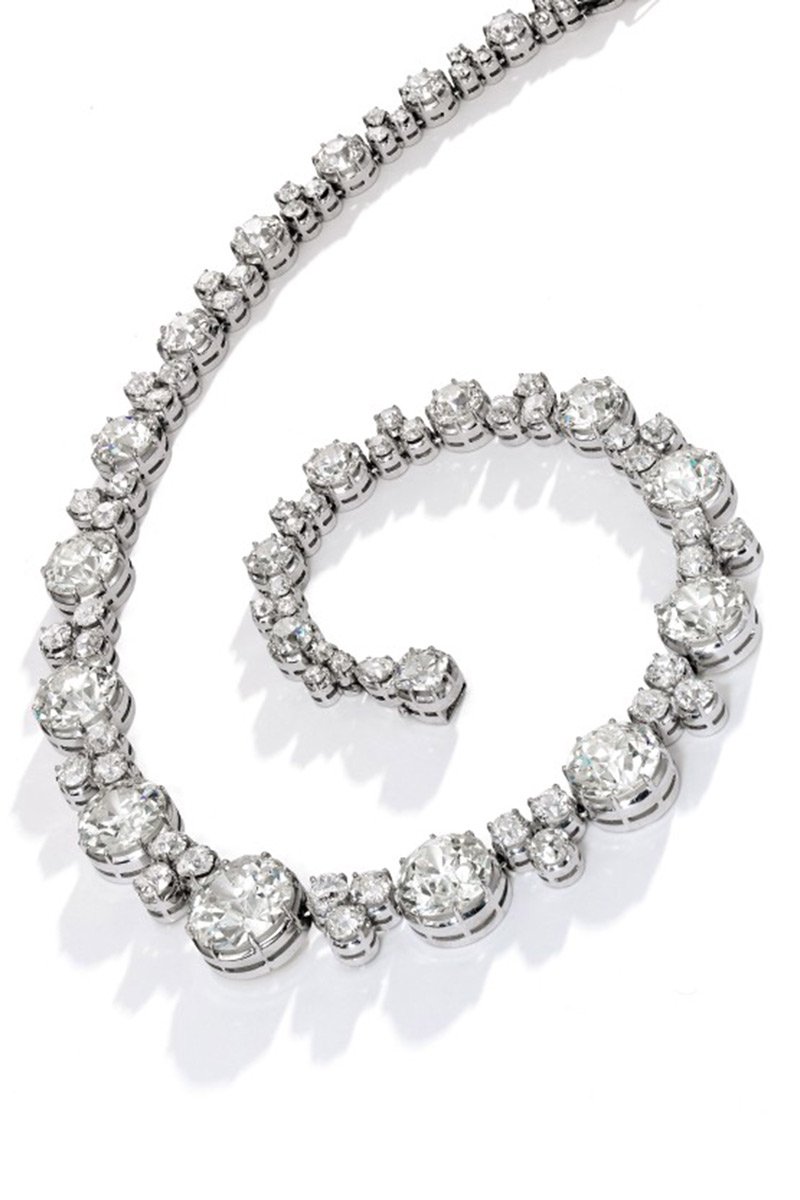 Bold matching sets were characteristic for women of that era, but Zilkha's collection of individually bought pieces allowed her to create her own combinations. A pair of whopping 22- and 14-carat Old European white diamond earclips, for example, perfectly complements a Bulgari diamond rivière necklace featuring stones of the same cut. "She didn't gravitate to delicate pieces. So there isn't a swath of Edwardian jewelry in here or early Art Deco," says Becket. "She dressed for entertaining and being entertained."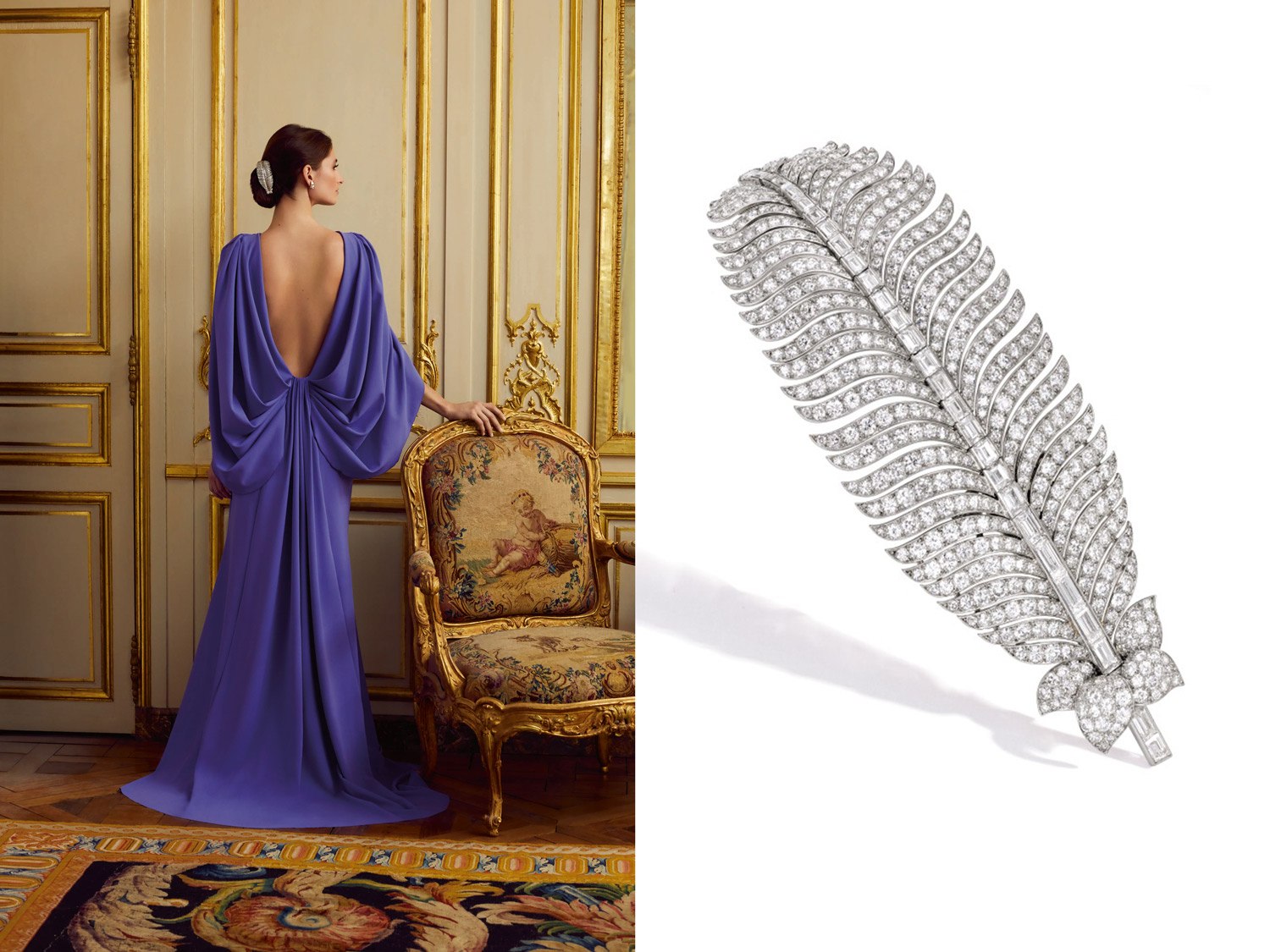 As for more contemporary standout lots, Becket highlights a circa-1960 flower brooch by Van Cleef & Arpels which centers a massive emerald. "Van Cleef has done other flowers, but I've never seen one like this," says Becket, adding that the stone was drilled as a bead which could potentially indicate it once occupied a mogul jewel. Similarly in the case of a circa-1940s Cartier diamond feather clip-brooch, whose flexible spring design allows it to beautifully contour to the shoulder or other curved surfaces, Becket combed through books on the house's designs without finding anything comparable.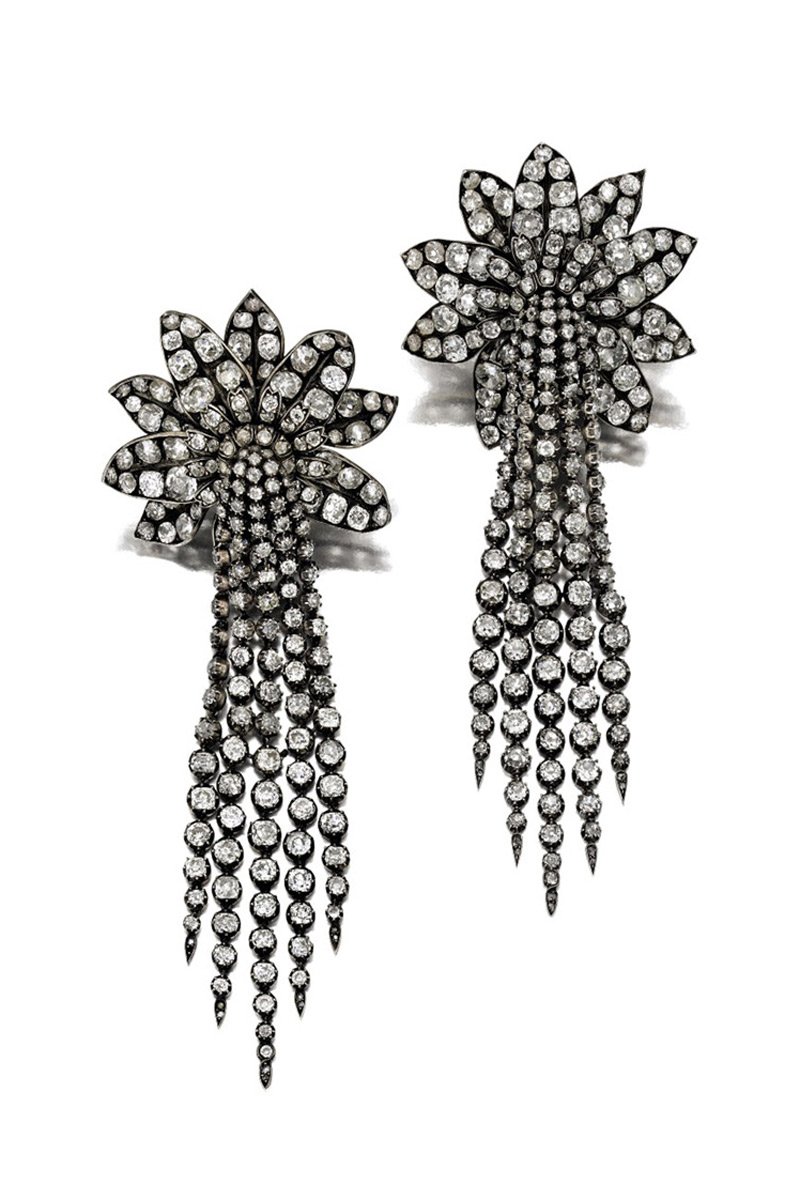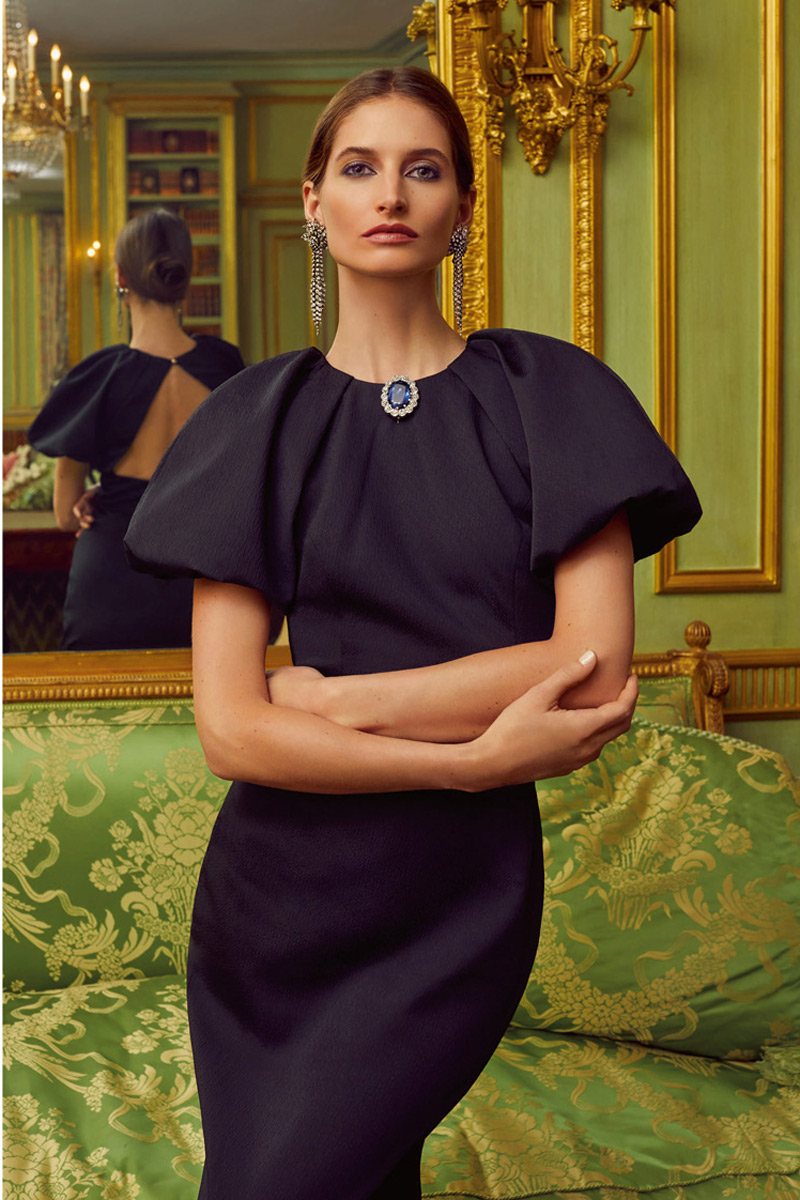 "I don't think I'm overstating it when I say she really knew her jewelry, and it's nice to see a collection that is so well balanced in terms of design and stones," says Becket who predicts that based on the intense interest surrounding the collection, it is likely to exceed its $4.3 million to $6.4 million estimate, perhaps even outshining the sale's highest value grouping—a trio of heart-shaped colored diamonds. "She had the complete jewelry wardrobe from the classics like pearls to more inventive, slightly esoteric pieces."
Next Post