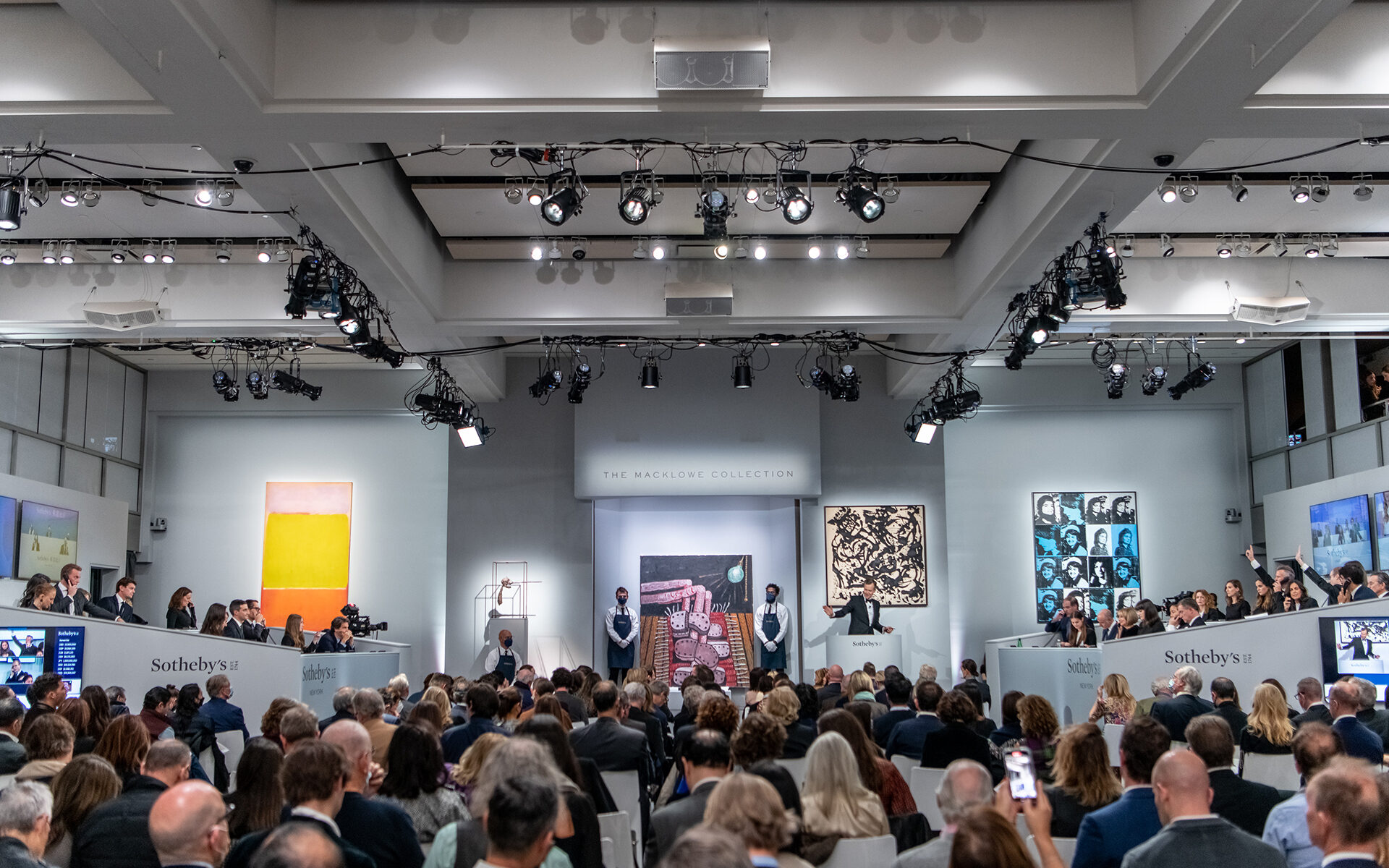 Historic Macklowe Auction at Sotheby's Achieves $676.1 Million
Toppling the record for a single-owner auction, the November 15 sale saw works by Twombly, Rothko, Pollock, and Giacometti achieve more than $50 million each
Even at the time of its announcement, Sotheby's sale of the massive collection of Linda and Harry Macklowe was predicted to be a historic event. But when the final hammer dropped last evening, a new world record had been set for a single-owner auction, with pre-sale estimates being far exceeded for a number of major museum-caliber works and new benchmarks set for a several already highly sought-after talents.
"The Macklowe Collection is a compendium of masterpieces like no other," Brooke Lampley, Sotheby's chairman and worldwide head of sales for global fine art, said in a statement. "Its visceral and intellectual power proved completely irresistible to collectors the world over."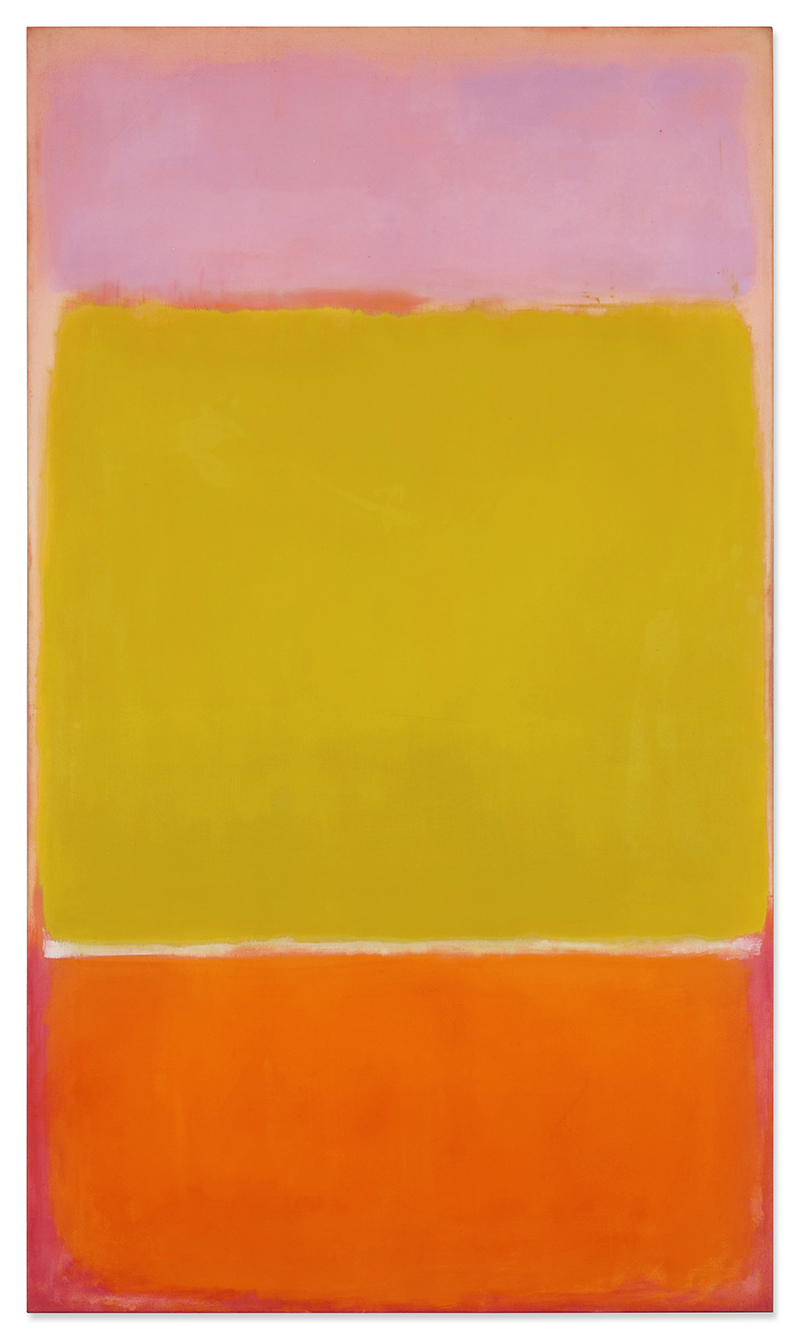 The sale of 35 works brought in a total of $676.1 million, topping the final tally achieved in Christie's 2018 sale of the collection of the late David Rockefeller, which garnered $646,498,750 for a selection of 19th- and 20th-century masterpieces by Henri Matisse, Pablo Picasso, Jasper Johns, and Georges Seurat, among others. In the Macklowe sale, Mark Rothko's No. 7 (1951) was the evening's top lot, achieving $82,468,500—the second highest price ever for a work by the artist.
"The tour de force that is Mark Rothko's No. 7 was a bedrock of the Macklowe Collection," says Gregoire Billault, Sotheby's chairman for contemporary art. "A perfect symphony of color, light and scale, this painting stands shoulder to shoulder with the greatest works the artist ever painted."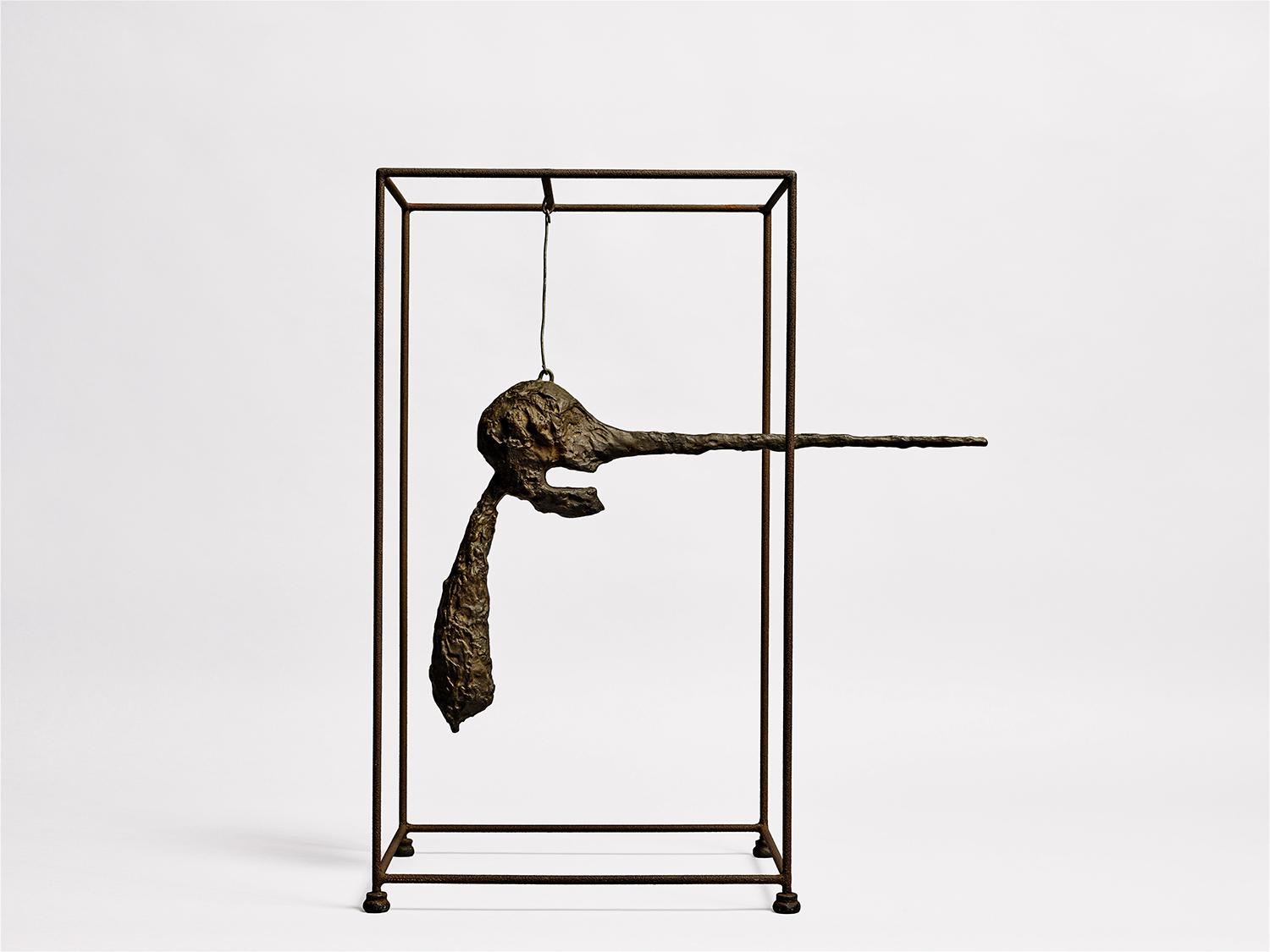 The Rothko was one of four works to bring more than $50 million; also exceeding the $50 million mark were Alberto Giacometti's Le Nez (1947)—just one of eight examples of this work created; three of which are in private hands—a 2007 Untitled work by Cy Twombly, and Number 17 (1951) by Jackson Pollock, that set a new auction record for the artist when it sold for $61,161,000.
"The Macklowe Collection charts the evolution of painting over the last 80 years, but it is with these powerful works by Giacometti and Picasso that the conversation really starts," said Helena Newman, Sotheby's chairman, Europe, worldwide head of Impressionist and modern art.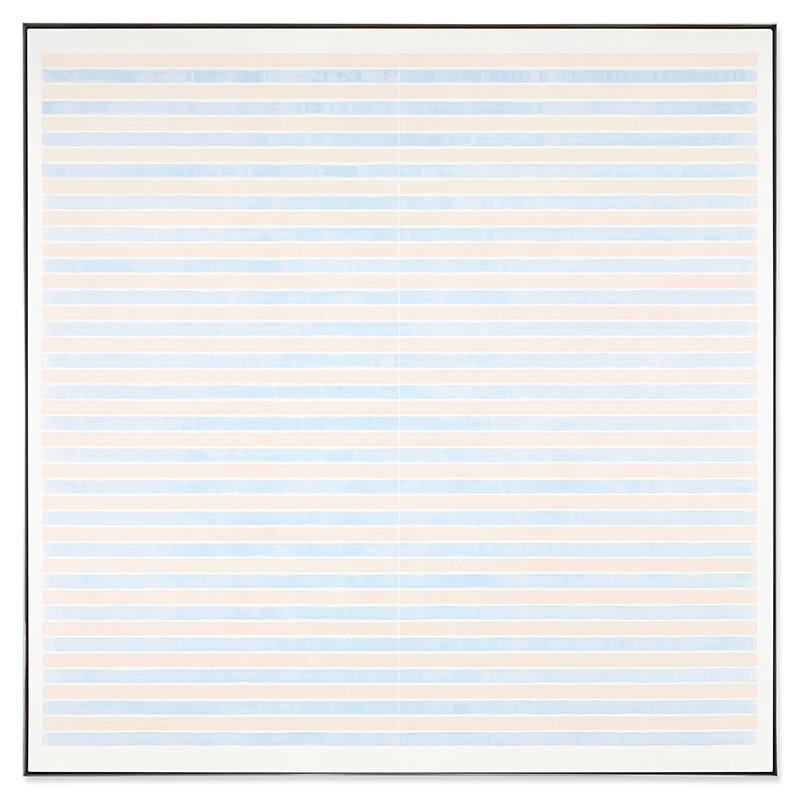 While approximately 300 viewers were seated in Sotheby's gallery during the sale, bidders from 25 countries participated, driving up prices and helping set new auction prices for works by Agnes Martin, Robert Irwin, and Michael Heizer. Two works by Andy Warhol were in the list of night's top achievers—Nine Marilyns (1962) and Sixteen Jackies (1964), the latter selling for close to $34 million, far exceeding it's pre-sale estimate of $15 to $20 million. Also bringing staggering sums were Pablo Picasso's Figure (Project pour un monument à Guillaume Apollinaire), Willem de Kooning's Untitled XXXIII (1977), and Philip Guston's Strong Light (1976).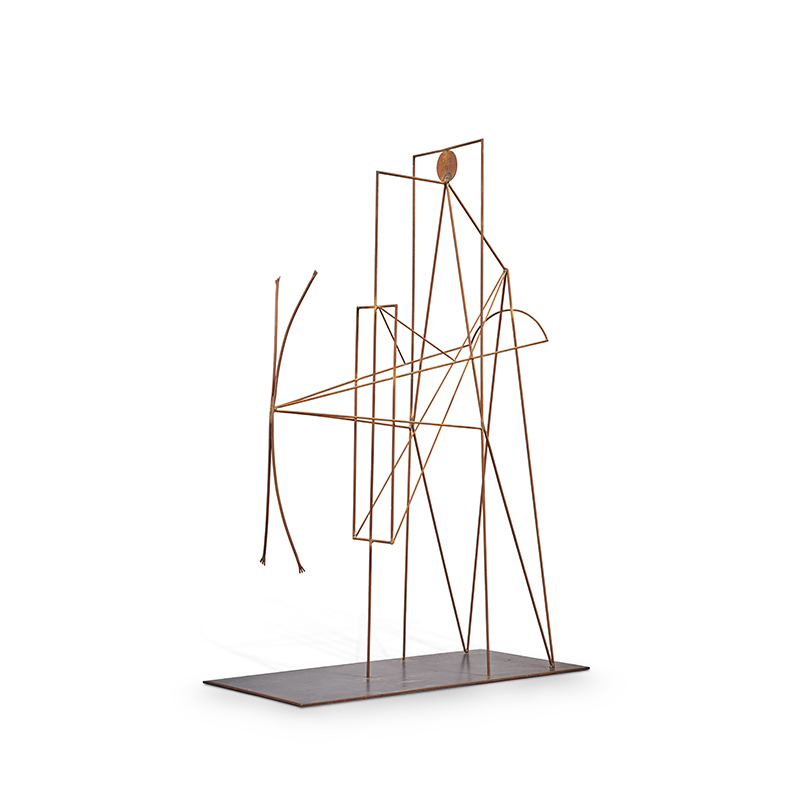 "There is no question that the market raised its hands tonight, not just for masterworks, but in honor of the art of collecting at its highest level," Mari-Claudia Jimenez, Sotheby's chairman, managing director for global fine art, said in a statement.
Added the evening's auctioneer, Oliver Barker, Sotheby's chairman, Europe, "Tonight, I felt a real synergy with the works we were offering. Each one of them marked a highpoint in the artist's career, just as the sale marked an unsurpassable highpoint in mine."
Next Post