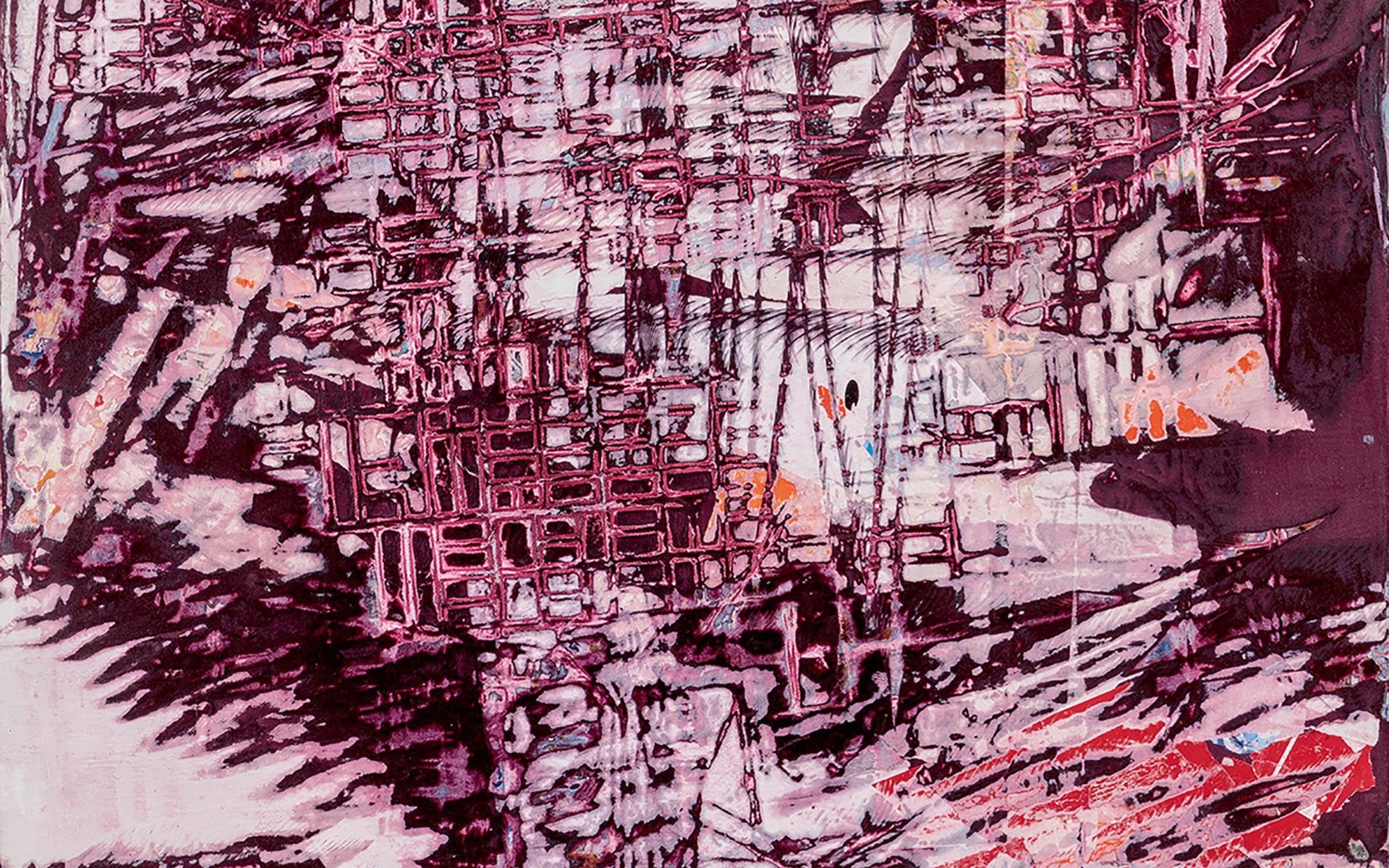 40 Artists Donate Works to Sotheby's Sale Benefitting the Hammer Museum
Judy Chicago and Ai Weiwei are among the talents contributing to the auction, currently on view at UTA Artist Space
Over the next few days, art aficionados can visit UTA Artist Space in Beverly Hills to preview roughly 40 works going up for auction in May at Sotheby's New York to benefit the Hammer Museum. The works have been donated by artists with close ties to the UCLA-affiliated institution, such as Larry Bell, Louise Bourgeois, Judy Chicago, Rashid Johnson, Glenn Ligon, Sarah Lucas, Ed Ruscha, Kenny Scharf, Ai Weiwei, and Jonas Wood.
Numerous lots in the "Artists for the Hammer Museum" sale are expected to bring in six figures or more, and one highlight—Los Angeles native Mark Bradford's Scratch Pink—could go for $2 million to $3 million. The artist, who now shows with Hauser & Wirth in Hong Kong and L.A., received his first solo museum exhibition at the Hammer in 2015 with "Mark Bradford: Scorched Earth."
"Artists are the heart of our institution, and I am incredibly grateful to all those who have donated works to support this effort," said Ann Philbin, director of the Hammer Museum, in a statement. "The Hammer is proud to have shown many of these artists early in their careers, and we are delighted that their generosity will in turn support the work of generations of artists to come. We are extremely pleased to have Sotheby's as our partner in making the auction possible."
Recommended: Isamu Noguchi's Queens Studio to Open After Major Restoration
Proceeds from the sale will benefit the creation of a new Artist Fund supporting the museum's exhibition programming as well as its work with emerging artists. It's part of a larger, $180 million campaign that the museum is executing, half of which will go toward a multiyear transformation of its facilities to be completed in 2020. As of the end of March, the museum has raised over 75 percent of its goal.
"Artists for the Hammer Museum" is on view at UTA Artist Space through April 20. Sotheby's Evening and Day Auctions of Contemporary Art sales are scheduled for May 16 and 17 in New York.
Next Post