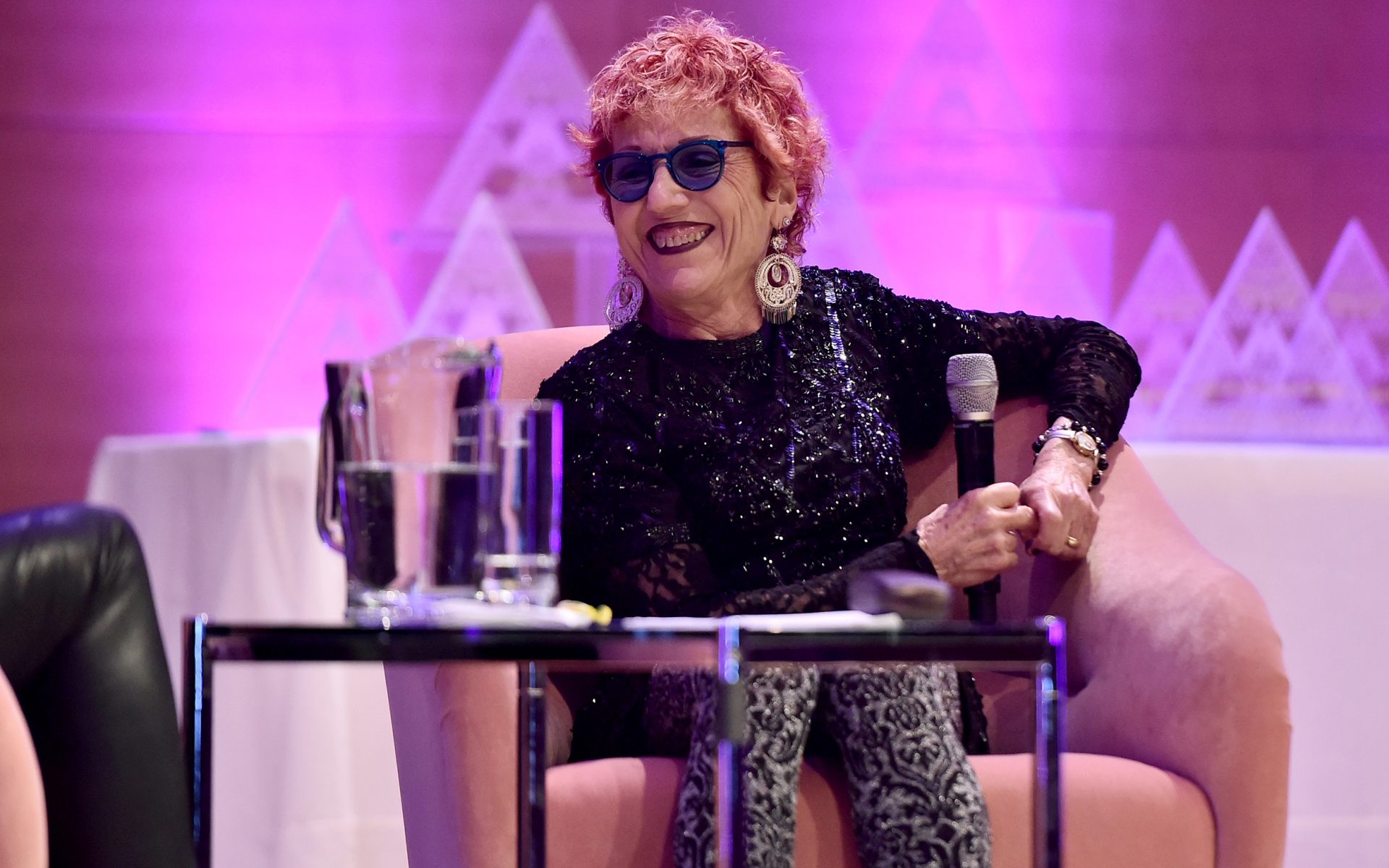 Proposed Judy Chicago Museum Prompts Outrage in Small New Mexico Town
A museum dedicated to the artist in the New Mexico town where she lives has been met with outcries from locals
A proposed museum dedicated to feminist artist Judy Chicago has caused quite the stir in a sleepy New Mexico town.
Chicago, perhaps best known for her provocative installation The Dinner Party at the Brooklyn Museum, has lived in Belen, New Mexico, for the past 26 years. Recently, two members of the Belen City Council proposed a museum showcasing the work of their most famous resident, a proposal that was met with a surprising amount of resistance from a number of local residents.
"If Judy Chicago wants to be successful in a museum, well bless her little heart," Belen resident John K. Thompson told The New York Times. "But not in a sleepy little town in the middle of New Mexico. A lot of her art is very sexual, more fitting for some liberal city far from here."
The proposed museum would be a modest affair. The council members who suggested the museum even asked Chicago and her husband, the photographer Donald Woodman, to pay for the building, utilities, insurance, and gift shop. The pint-sized city (population: 7,269) would pay one part-time employee $13,650 a year to work at the museum.
Residents in favor of the museum pointed to the transformation of Marfa, Texas, into a thriving art destination, thinking that the museum could prompt a similar influx of art lovers in Belen. Those against are largely evangelical Christians who feel that taxpayer dollars should not support work that could be seen as offensive, with some people going as far as calling the artist's work "pornographic and indecent."
Recommended: Marina Abramović and James Turrell Design Spa for Tasmanian Collector
The town's mayor, Jerah Cordova, has offered to donate his $10,000 part-time salary to help get the museum going and an online fundraising effort has been started as well. However, the outrage has prompted Chicago and her husband to withdraw their support for the project.  "The whole experience has been very painful," said the artist, who is among Time magazine's 100 most influential people this year. "It's not like I need more attention at this point."
Chicago continued, "I mean, I was getting a standing ovation in São Paulo while people back in my town were saying hideous things about me. It involves a question for the country as well as Belen: Do religious people get to dictate how we're governed?"
Next Post