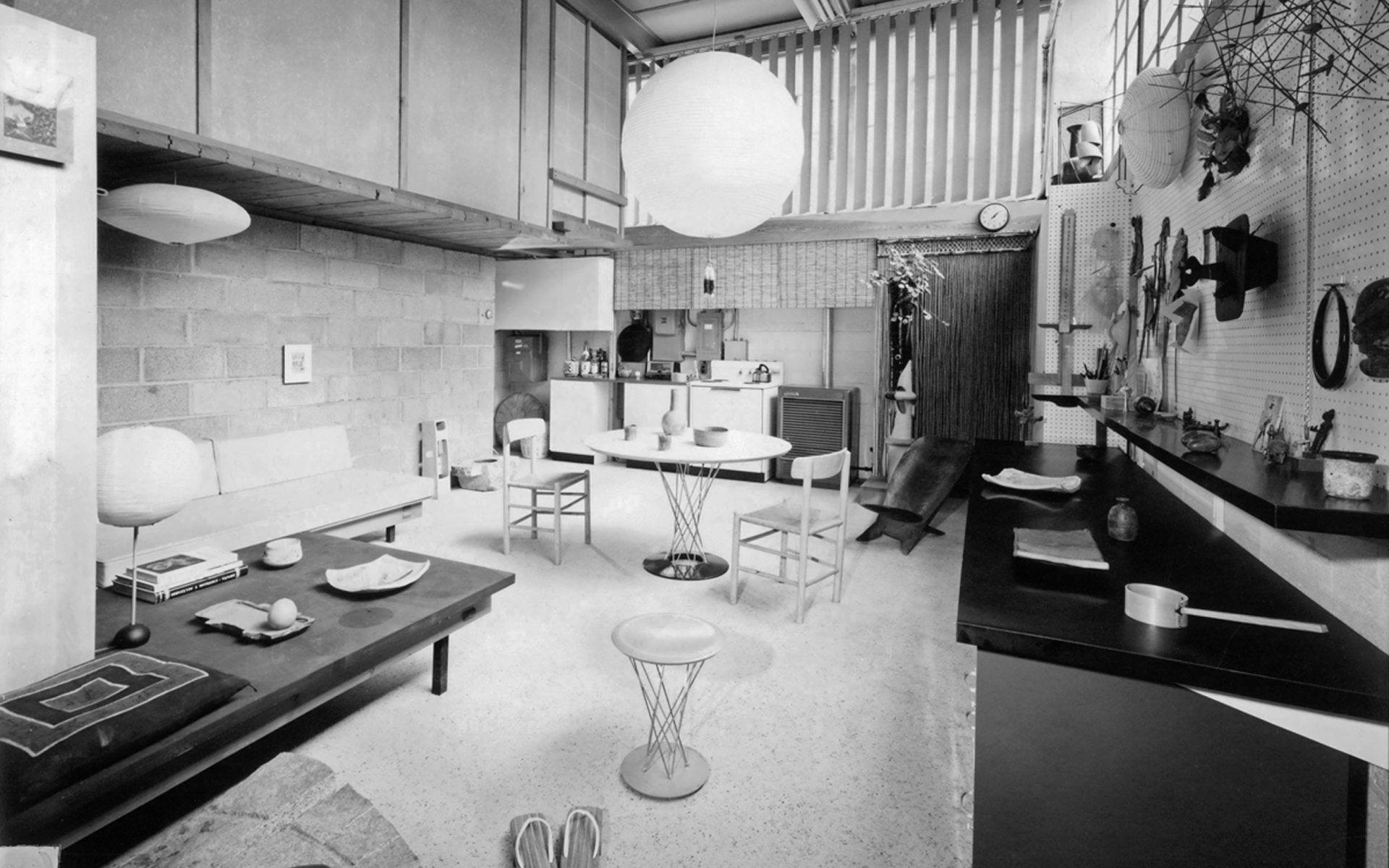 Isamu Noguchi's Queens Studio to Open to Public for First Time
The Noguchi Museum reveals major plans for an expanded campus, including the sculptor's restored studio
Admirers of Isamu Noguchi will soon be able to get further insight into the Japanese sculptor's fascinating creative process. On Tuesday, the Isamu Noguchi Foundation and Garden Museum in Long Island City revealed plans to expand its footprint with a new 6,000-square-foot structure that will hold the museum's collection and archive along with Noguchi's 1959 studio and pied-à-terre.
Designed by Büro Koray Duman, the Art and Archive Building will fittingly house the museum's permanent collection and extensive archives, adding to the original 27,000-square-foot gallery space and sculpture garden, which the sculptor founded in 1985. Noguchi moved to Long Island City in the early 1960s, establishing his studio close to local stone and metal workers, and across the street from where the museum stands today.
Recommended: Frieze Launches Public Sculpture Installations at Rockefeller Center
"Isamu Noguchi was a fearless, category-defying, cross-disciplinary polymath, and our new Noguchi campus will allow us to better reflect on the complex nature of Noguchi's work and life," the institution's director, Brett Littman, who took the reins in 2018, said in a statement.
Construction is scheduled to begin on the art building in January 2020. The renovation of the studio will follow in 2021 and is expected to be completed by 2022.
"As the guardians of the life's work of one of the greatest sculptors and designers of the 20th century, whose legacy continues to inspire artists, scholars, and the public, the museum must work not only to safeguard the art and archives, but also to make them accessible," adds Noguchi Museum board chair Malcom Nolen.
Noguchi is perhaps best known for his hanging Akari light sculptures, which have graced many a midcentury-modern home, but his work traversed many disciplines. He masterminded some of the country's most beloved public sculptures and parks; designed cutting-edge furniture; and even created minimalist set designs for choreographers such as Martha Graham.
The museum houses the world's largest collection of the artist's works, his archives, and the Isamu Noguchi catalogue raisonné, and also showcases various temporary exhibitions. Currently on view is "Gabriel Orozco: Rotating Objects," an installation of ten works created by Mexican artist Gabriel Orozco in Tokyo in 2015.
Next Post