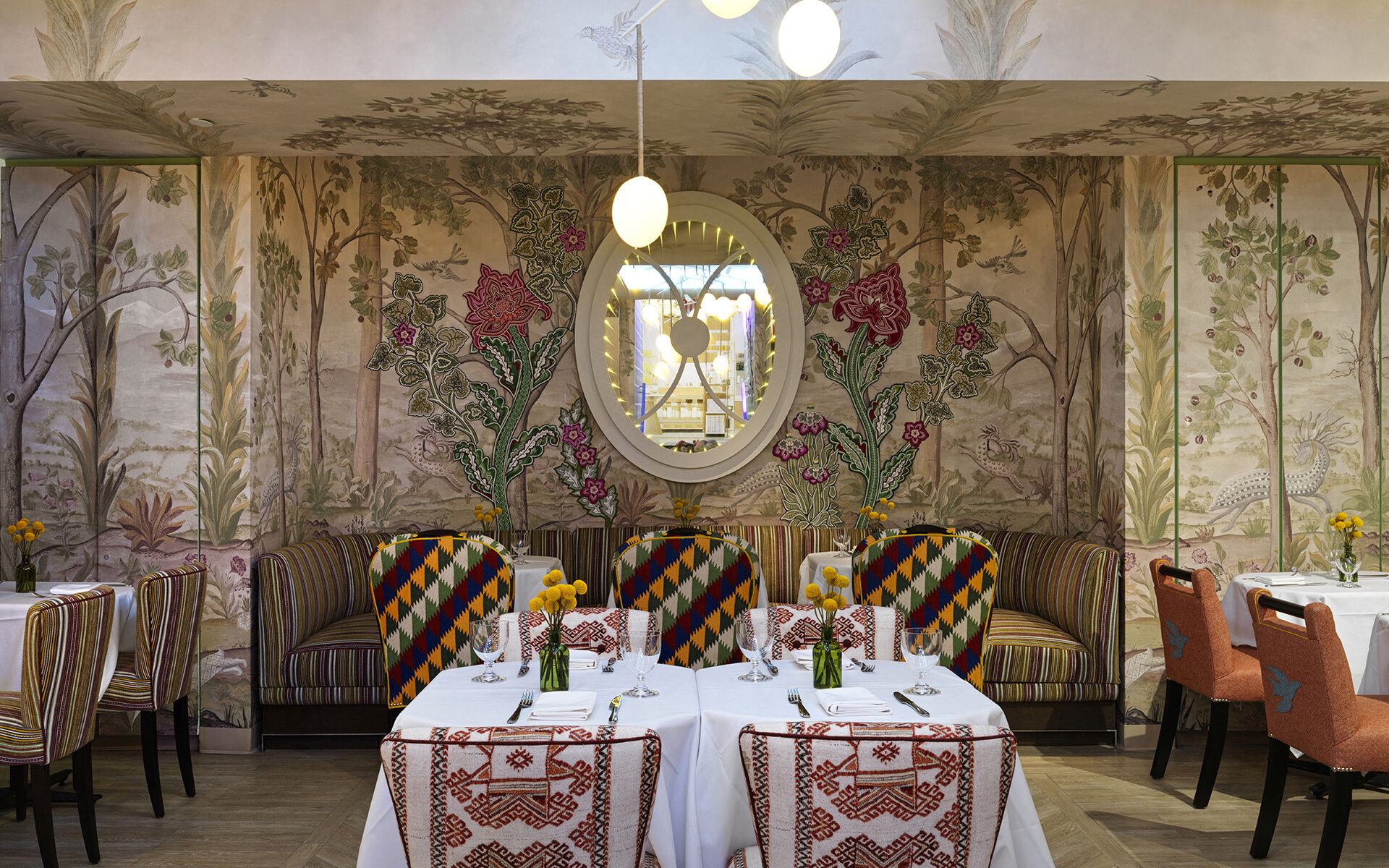 Go Inside Kit Kemp's Whimsical New Cafe at Bergdorf Goodman
The designer reimagines the chic New York dining destination Palette in her signature exuberant style
The restaurants at New York's famed shopping destination Bergdorf Goodman range from Kelly Wearstler glamour to gentlemanly upscale sophistication. Now designer Kit Kemp has turned her creative vision to the boutique's eatery Palette, previously a wild and wonderful space conjured by artist Ashley Longshore, enveloping the room in her signature exuberant textiles.
"Palette is refreshing to look at and refreshing to the taste buds," Kemp says in a statement. "It looks and feels like a Spring day all year round. Palette should pique curiosity and delight all the senses in an adventurous and colorful way."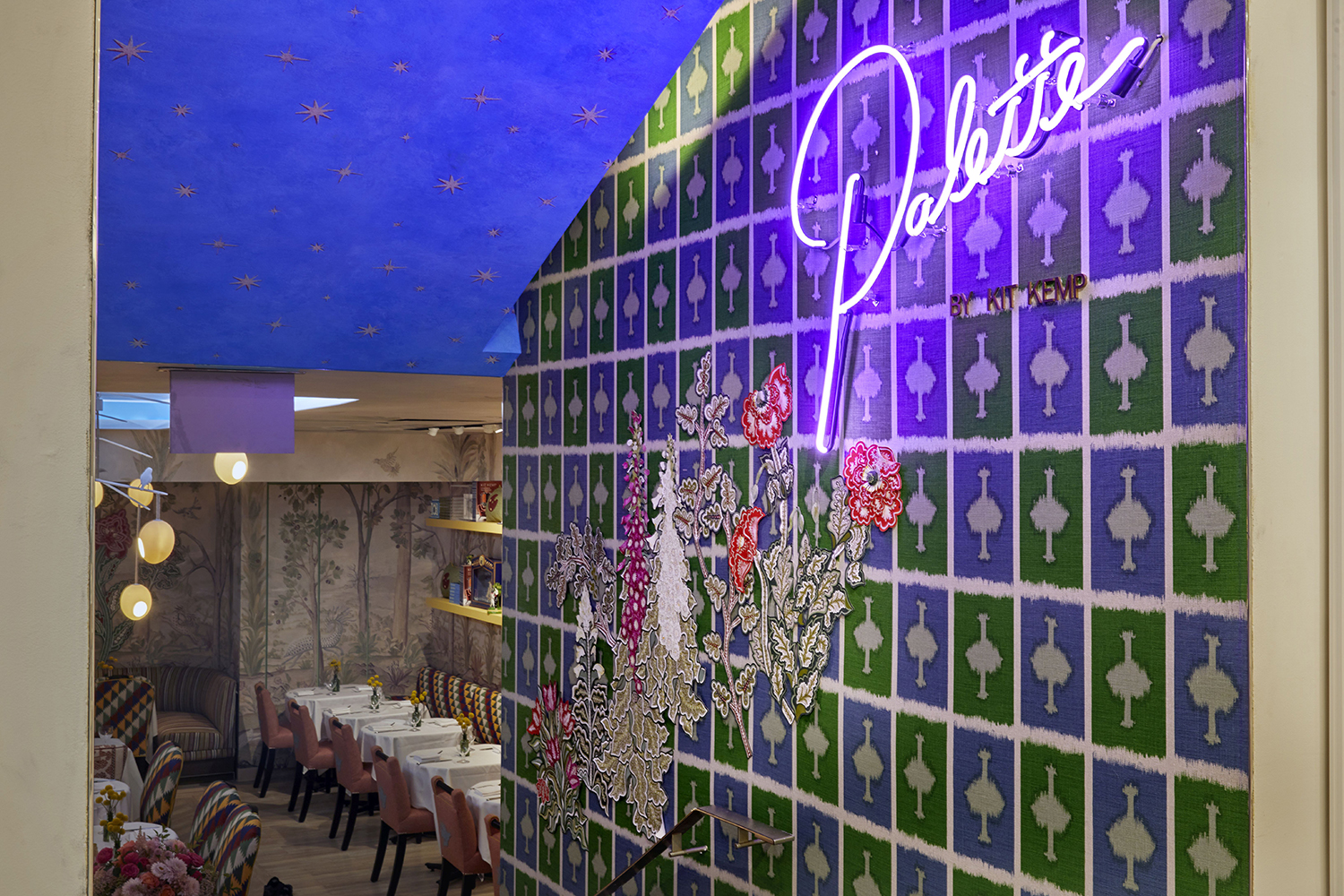 Located on the store's Beauty level, Palette is inspired by the look of one of Kit Kemp Design Studio's transportive murals, Tall Trees, which envelops the room in the tranquil atmosphere of a walk in the woods. Custom furniture, including the new Palette handle chairs, are upholstered in bold fabrics like Harlequin and Brackenwood as well as the vivacious Live It Up design by Kemp for Christopher Farr Cloth. Kemp's Ozone wallpaper design adds to the room's fanciful aura.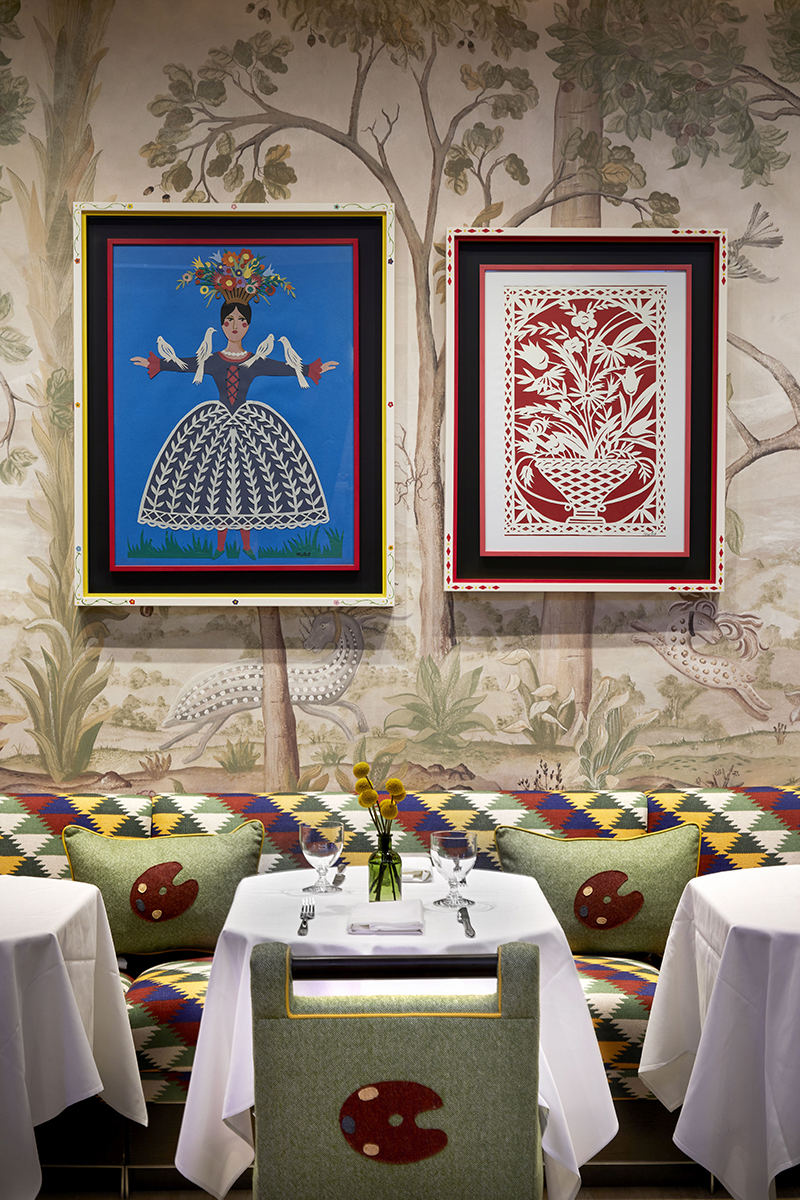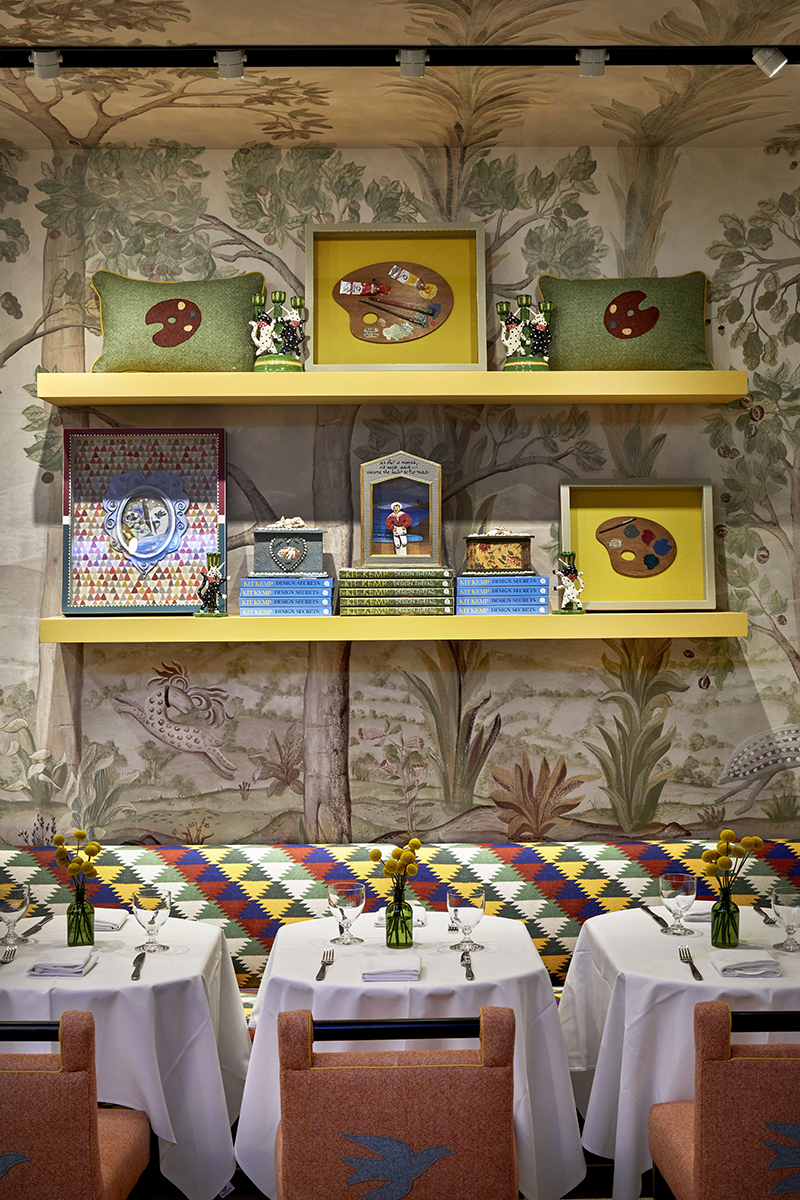 In a nod to the space's artful moniker, Kemp added a palette icon on chair backs and installed an extensive collection of art (available for purchase) around the room alongside applique flowers by British artist Natasha Hulse. The menu, too, is an exercise in creativity with a plant-forward selection. The BG Restaurant team has crafted fresh and flavorful brunch and lunch dishes such as charred Brussels sprouts with grapes and almond milk velvet; roasted beets and citrus with cashew ricotta and pistachio; Belle Fiore radicchio and figs, as well as a coconut milk panna cotta with cashew and goji berry biscotti. Long-time favorites such as the Gotham Salad, pea soup, and deviled eggs will also be available.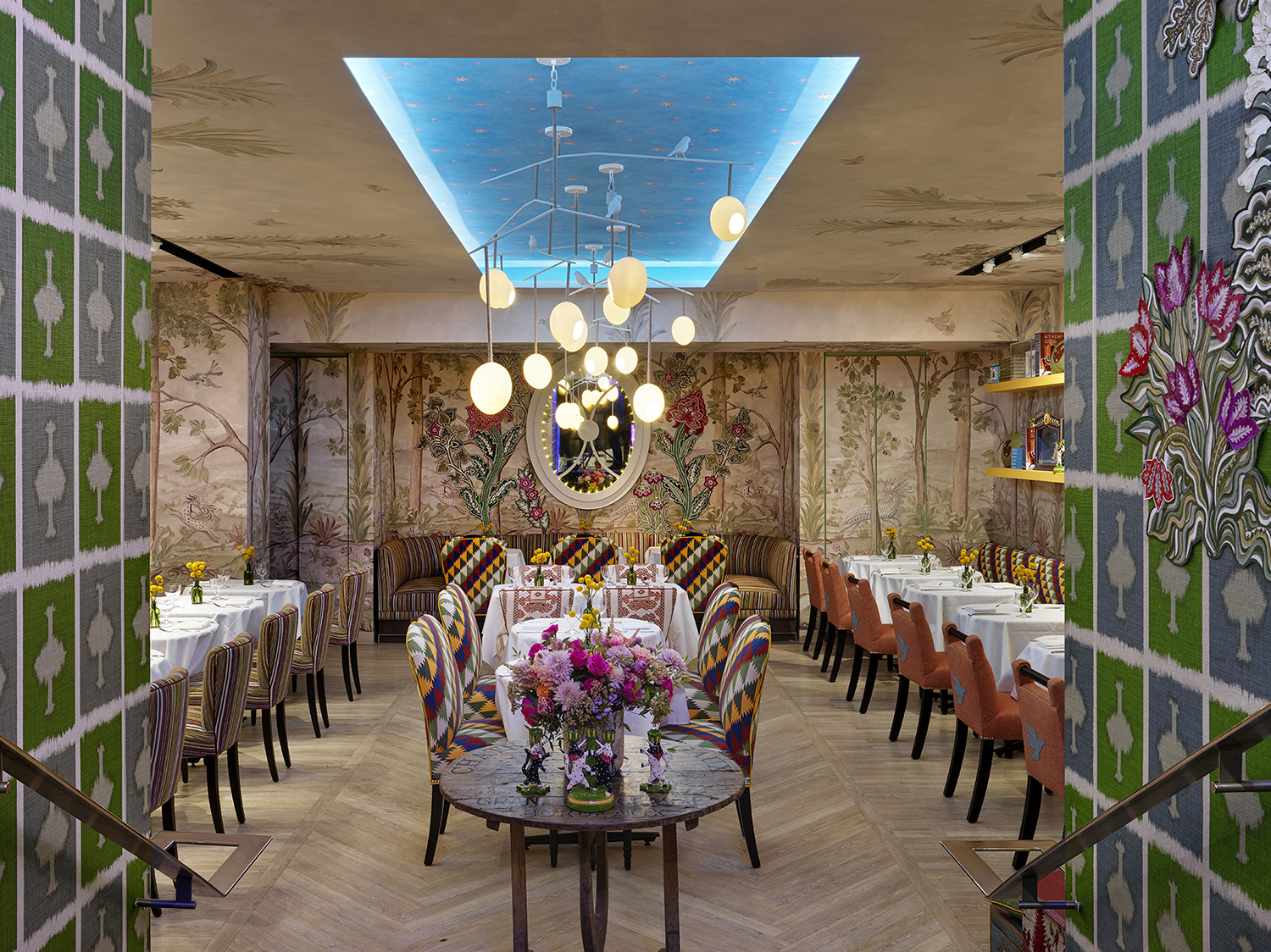 "Incredible dining establishments are integral to the Bergdorf Goodman experience and Palette adds a refreshingly notable component to our roster of restaurants through its innovative menu and impeccable design," Melissa Xides, Bergdorf Goodman's vice president of store experience, said. "We're thrilled to be working once again with the masterful Kit Kemp. Her unparalleled eye and boundless creativity have transformed Palette into a luxurious and intimate destination for our guests."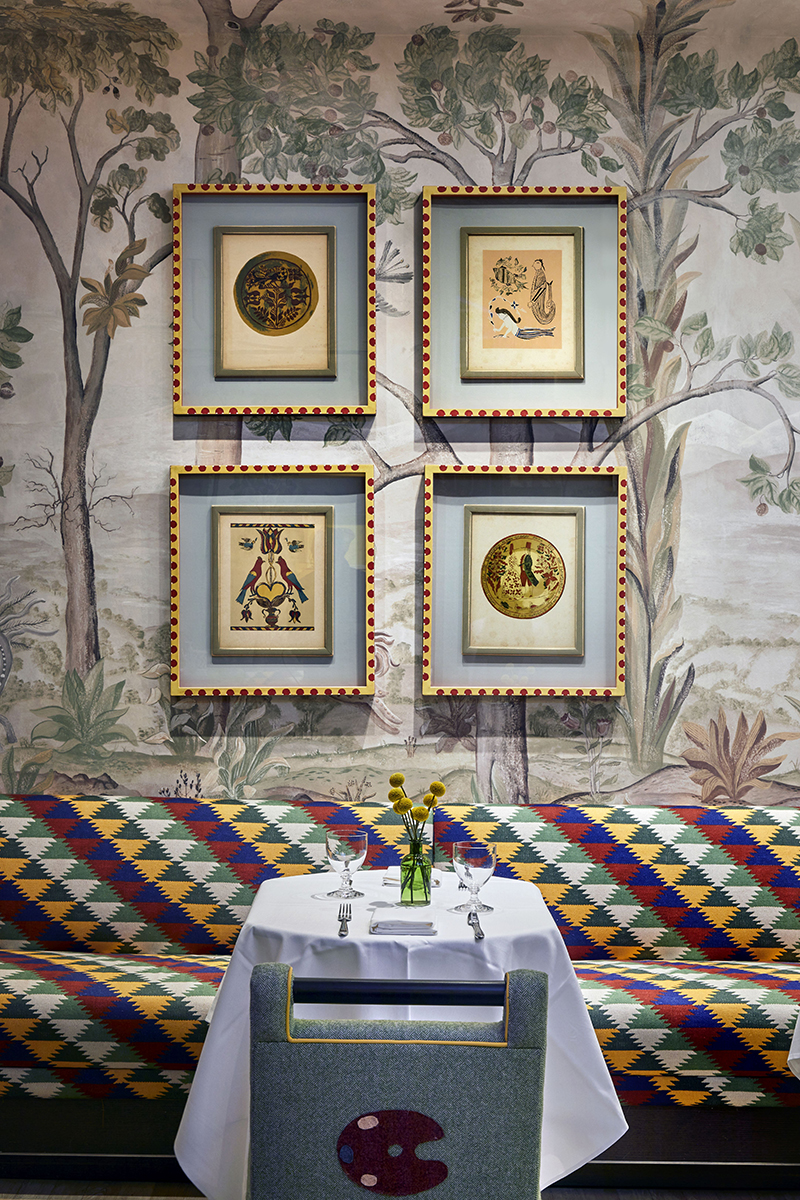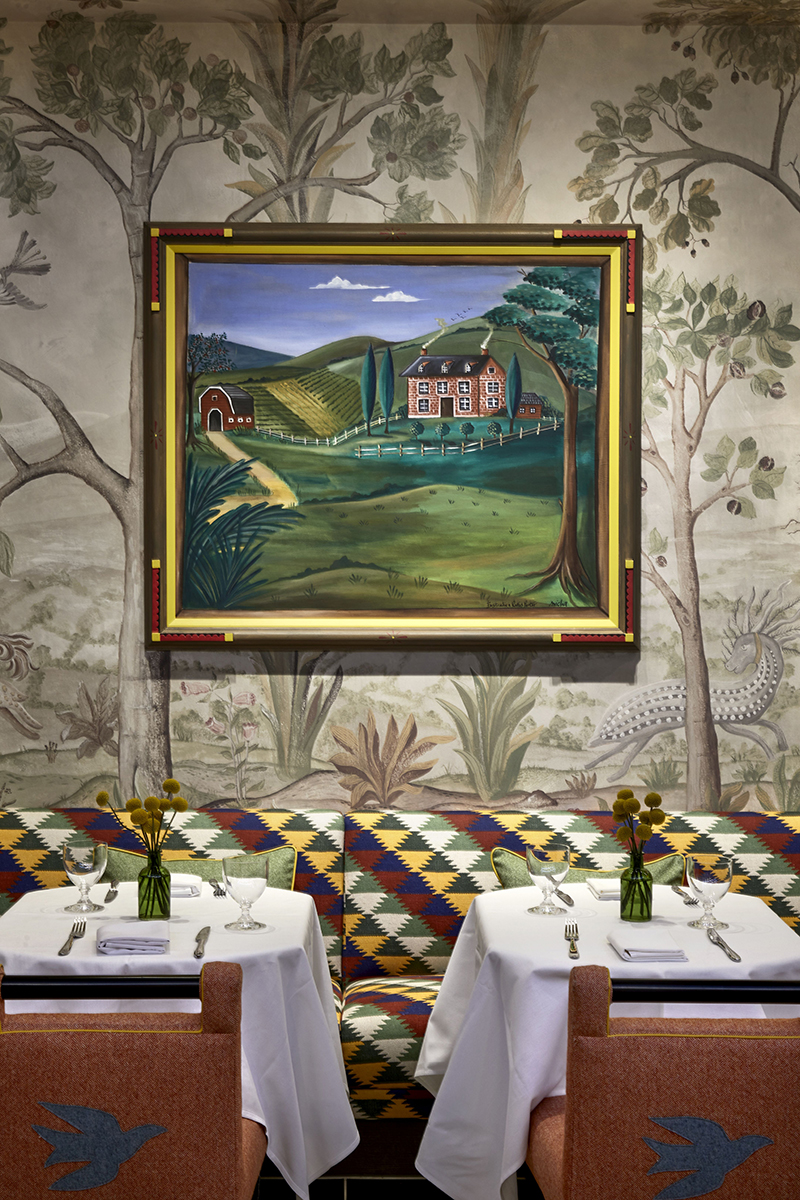 The restaurant marks the next chapter in Bergdorf Goodman's ongoing relationship with Kemp, founder and creative director of Firmdale Hotels. In 2019, Kemp conjured a fanciful garden on the store's seventh floor, which also features her pop-up shop. Visitors to the retail area—Kemp's first brick-and-mortar location in the U.S.—can find a number of the design elements displayed within Palette as well as her Mythical Creatures Wedgwood china, RikRak candle, and other fanciful treasures.
Next Post