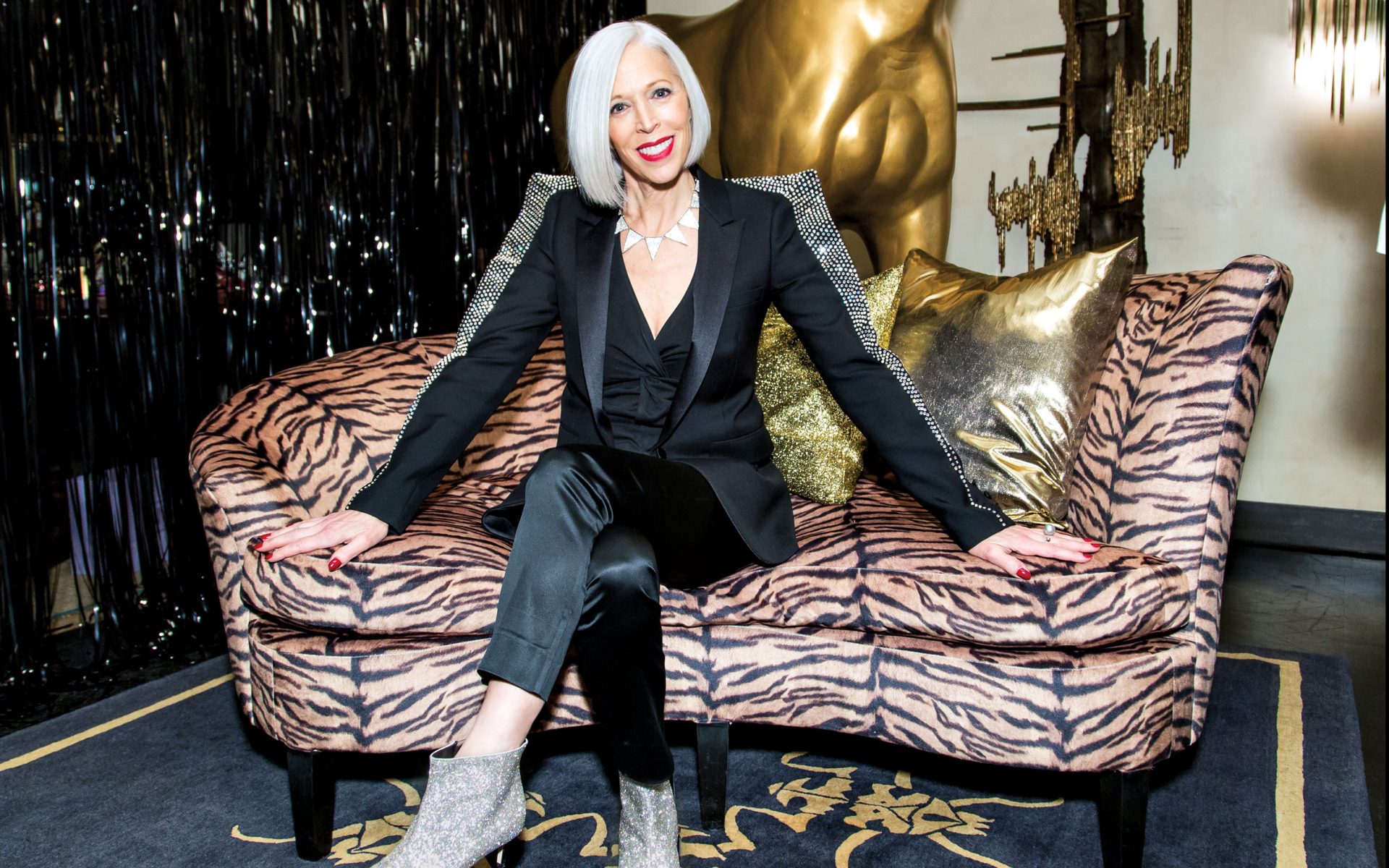 Bergdorf's Fashion Maven Linda Fargo Shares Her Current Obsessions
From her favorite shade of lipstick to the item she just can't live without
If Linda Fargo's title at Bergdorf Goodman were to reflect her actual responsibilities, it wouldn't fit on a business card. As senior vice president of the fashion office and store presentation, she oversees the interior design, window displays, specialty collaborations, and, last but not least, uniquely luxurious collections found on every floor of the historic emporium.
On any given day, the lithe Milwaukee transplant with the signature white bob can be found sketching on her drawing board, reviewing retail orders, or meeting with purveyors to discuss possible partnerships. Most recently, she's been developing a new eighth floor and launching Noir, a niche shopping concept that challenges the status quo through exciting design and product experiences.
Recommended: Tips from Bergdorf Goodman's 'Outrageous' New Café
It's all in a day's work for Fargo, who's been with the luxury retailer since 1996. Fargo jokes that she's lent more of her design expertise to the 300,000-square-foot space than to her own Sutton Place apartment. Nevertheless, her penchant for creating chic interiors echoes her personal aesthetic: She favors classic elements fused with whimsical, nature-inspired accents.
She shares her current obsessions below.
My personal style runs the gamut. I love quiet basics. I have 100 pairs of black pants, yet I also love high-wattage sparklers. I like pieces that are vivid. I like to scare myself sometimes with my choices, to not be too comfortable in them. I'm definitely modest. You will rarely see much skin.
My favorite store outside Bergdorf Goodman is Chez Dédé in Rome. There's nothing like the artwork there. I also love A'maree's in Newport Beach, California. They do a beautiful job. To find a store with a really clever curation is so special. It can even be a gourmet store—it doesn't have to be just fashion.
I love to mix items that have patina and age with those that are brand-new. Natural materials have a way of working into all of my interior design choices. My apartment favors black and white as a framework, and it has a good showing of animal prints. Anyone who knows me knows I love leopard and zebra and strong punches of red. I think I dress like that also.
My favorite object in my home is a set of wild black antique coral that I got years ago from dealer Karl Kemp. It's almost like it's in suspended motion. I keep a piece in my office and the rest at home. Occasionally I have parted with one or two, for people very dear to me.
Recommended: Chanel Will Stage a Fashion Show at the Metropolitan Museum of Art
My beauty signature is red lipstick and my white hair. With the red lip, I do mix it up. My current favorite is Pirate by Chanel. It's the perfect shade of red, and I consider myself an expert.
I just came back from the Greek island of Hydra. A proper vacation is a great time to reflect and to dream a little bit. It reminded me that I have a lot of living to do. In New York, it's easy to get caught up in work, but I'm beginning to think work is probably overrated.
My "can't live without" items are my baroque pearl earrings. I don't take them off. Whether in interiors or fashion or window design, I always gravitate toward pieces based in nature. I love the wildness. Baroque pearls bring out your eyes and your teeth. They go with everything you might put on, and they weigh nothing.
My favorite destination is Hotel Esencia in Mexico. It's easy to get to from New York and is very discreet and designed so perfectly. The style features a lot of 1930s and 1940s pieces, which seem counterintuitive, as the property is poised between the jungle and the sea. A gentleman named Kevin Wendle designed it. It's an old estate, and he bought it and has been adding to it. It's the perfect getaway.
I have naturally obsessive interests. I haunt vintage stores, furniture stores, and flea markets. I tend to buy very odd drawings and paintings.
If I must choose between a piece of furniture from the 1930s versus one that was made yesterday, I will always opt for the former. These objects breathe craftsmanship, materials, grace, and innovation.
I sometimes think I was born at the wrong time. My hair started turning white when I was ten years old. There's been an old soul in my body from day one, so that's why I feel comfortable in worlds that straddle the historical and the contemporary. Bergdorf's is like that, too. I love that the maison is 118 years old and yet we have the best and most interesting fashion in the world within its storied walls. I love to roam the corridors after the store closes. It's just me and all those beautiful clothes. —Interview by Caroline Tell
A version of this article first appeared in print in our 2018 Fall Issue under the headline Shop Talk. Subscribe to the magazine.
Next Post