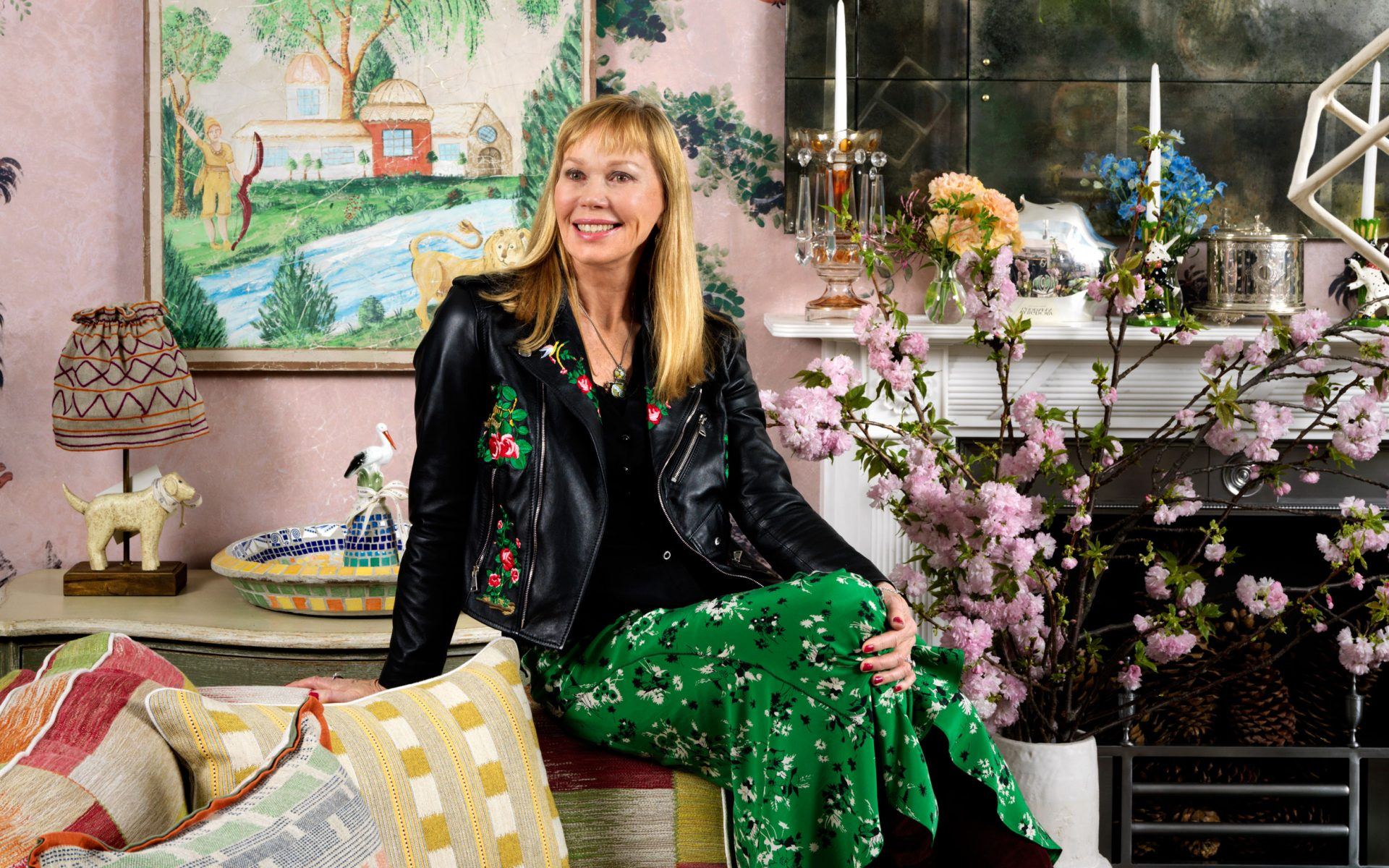 Discover Kit Kemp's Immersive Suite at Bergdorf Goodman
The pop-up is the designer and hotelier's first brick-and-mortar retail space in the United States
Kit Kemp, celebrated interior designer and co-owner of Firmdale Hotels, has created a new retail experience within Bergdorf Goodman. The exclusive collaboration, which recently opened to the public, involved transforming the loft space on the seventh floor of the luxury department store into an immersive suite brimming with her furnishings, fabrics, textiles, and home accessories.
"Bergdorf's approached us after having seen our work both at The Whitby and Crosby Street Hotels in New York," Kemp tells Galerie. "And when we saw the area on the seventh floor we could immediately see the possibilities of creating a wonderful 'living space.'" Now the display is equipped with a bedroom, living room, and dining room that are reminiscent of the styling of suites in her New York hotels.
Kemp's whimsical approach to pattern, color, and artistry flows through the vignettes, creating a relaxed atmosphere that makes it hard to believe that visitors are just several floors above bustling Fifth Avenue. Among the designs included are statement headboards with mythical creatures made in a collaboration with Japanese artisan Kumi, plus her new Sailor's Farewell collection for British brand Wedgwood and many other bespoke furnishings.
Recommended: Luke Edward Hall Introduces Whimsical Accessory Line for the Rug Company
Kemp also collaborated with artists including Melissa White, Daniel Reynolds, and Robina Jack on unique art pieces for the loft. White, an Elizabethan canvas specialist, contributed the painted murals in the space as well as canvas works and painted furnishings. Ceramists Reynolds and Jack created sculptural pieces and hand-painted plates. "It is all in the concept and attention to detail that makes both this area and my hotels work well," says Kemp.
Kit Kemp for Bergdorf Goodman will be open through August 12.
Next Post