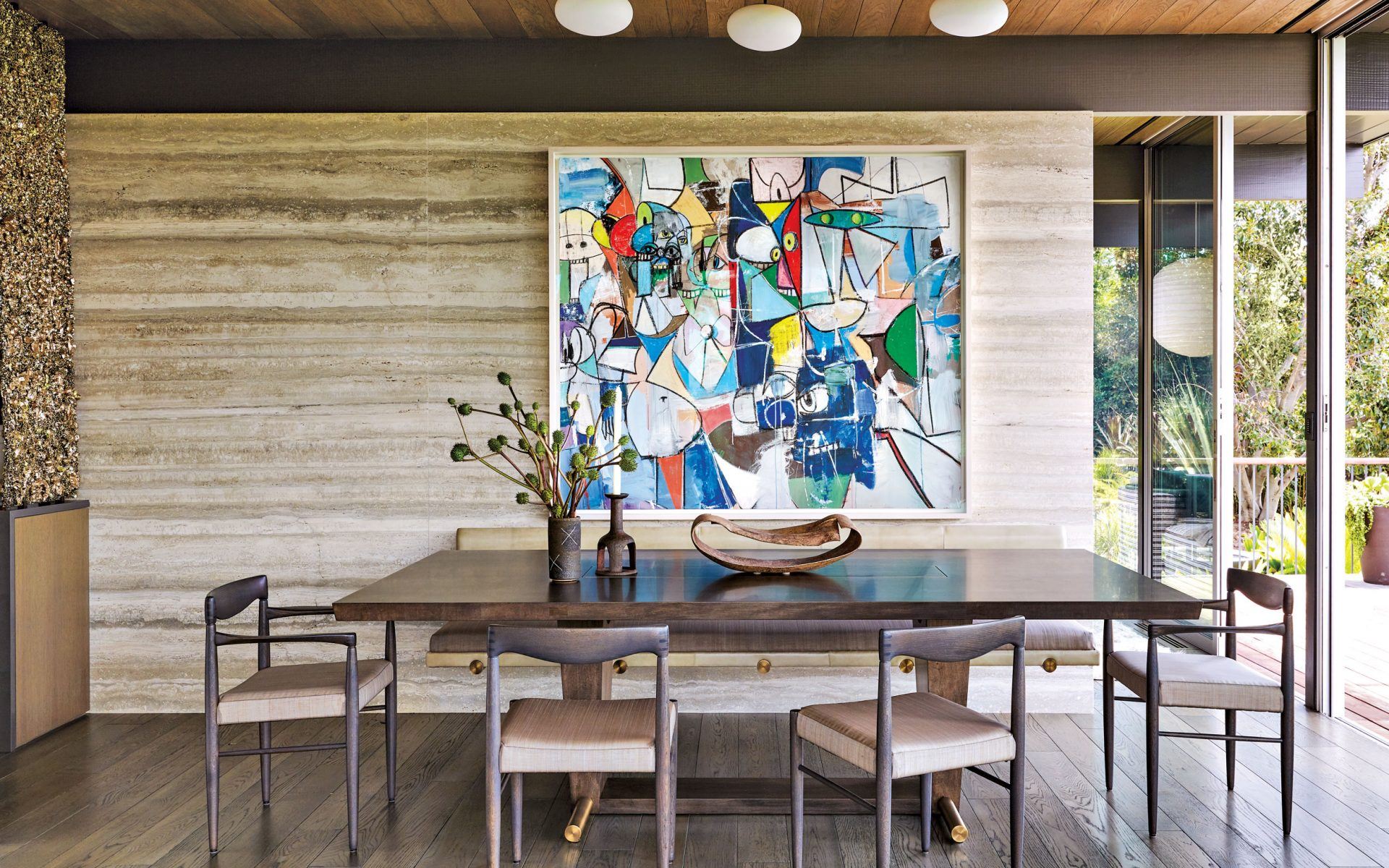 Vibrant Interiors Where George Condo's Art Takes Center Stage
See how the influential American artist's work injects exciting energy into any space
Known for his frenetic figurative paintings that echo the Cubist work of Pablo Picasso and Willem de Kooning, American artist George Condo has rightfully earned a spot as one of today's most celebrated living painters. With works included in the holdings of the Museum of Modern Art in New York and D.C.'s National Gallery of Art, and auction prices soaring past $6 million, Condo's mesmerizing canvases are clearly high on the must-have list for blue-chip collectors.
In recent years, Galerie has featured a number of residences that displayed Condo's work. Below, see how the spellbinding paintings have injected exciting energy into myriad artful spaces.
1. Acclaimed interior designer Steven Gambrel conjured this palatial Greenwich Village home, which features a living area anchored by Condo's 2012 work The Pilot. The subject's abstracted facial features are rendered in bold pops of color, including lavender, crimson, and teal—all of which harmonize with the soothing palette of the surrounding space.
Recommended: Steven Gambrel Designs a Palatial Home in Greenwich Village for Major Art Collectors
2. Condo's Female Composition (2008) hangs in a Chelsea apartment that Grade created for an art-loving Brazilian couple. The work is surrounded by a Rogan Gregory wall installation.
3. Andrea Glimcher's art-packed apartment in Manhattan's Ansonia building abounds with fanciful moments, among them this vignette featuring a Picasso plate, John Chamberlain sculpture, and a small canvas by Condo.
4. Renovated by Aman & Meeks, this dazzling Palm Beach manor features an enviable collection of contemporary art. In the gallery, sculptures by Jeff Koons (far left) and Mark Grotjahn mingle with a nearly wall-size untitled 2016 painting by Condo.
5. A colorful painting by Condo anchors a La Jolla dining room devised by William T. Georgis. The space is furnished with 1960s chairs upholstered in a horsehair fabric, a 1950s chandelier by Angelo Lelli, and a gilded bronze screen by Michele Oka Doner that abuts a wall sheathed in silver travertine.
6. In designer Francis Sultana's London atelier, a painting by Condo looks out over a tight grouping of bespoke pieces crafted by Sultana, injecting the neutral-colored interior with a striking pop of primary colors.
Next Post