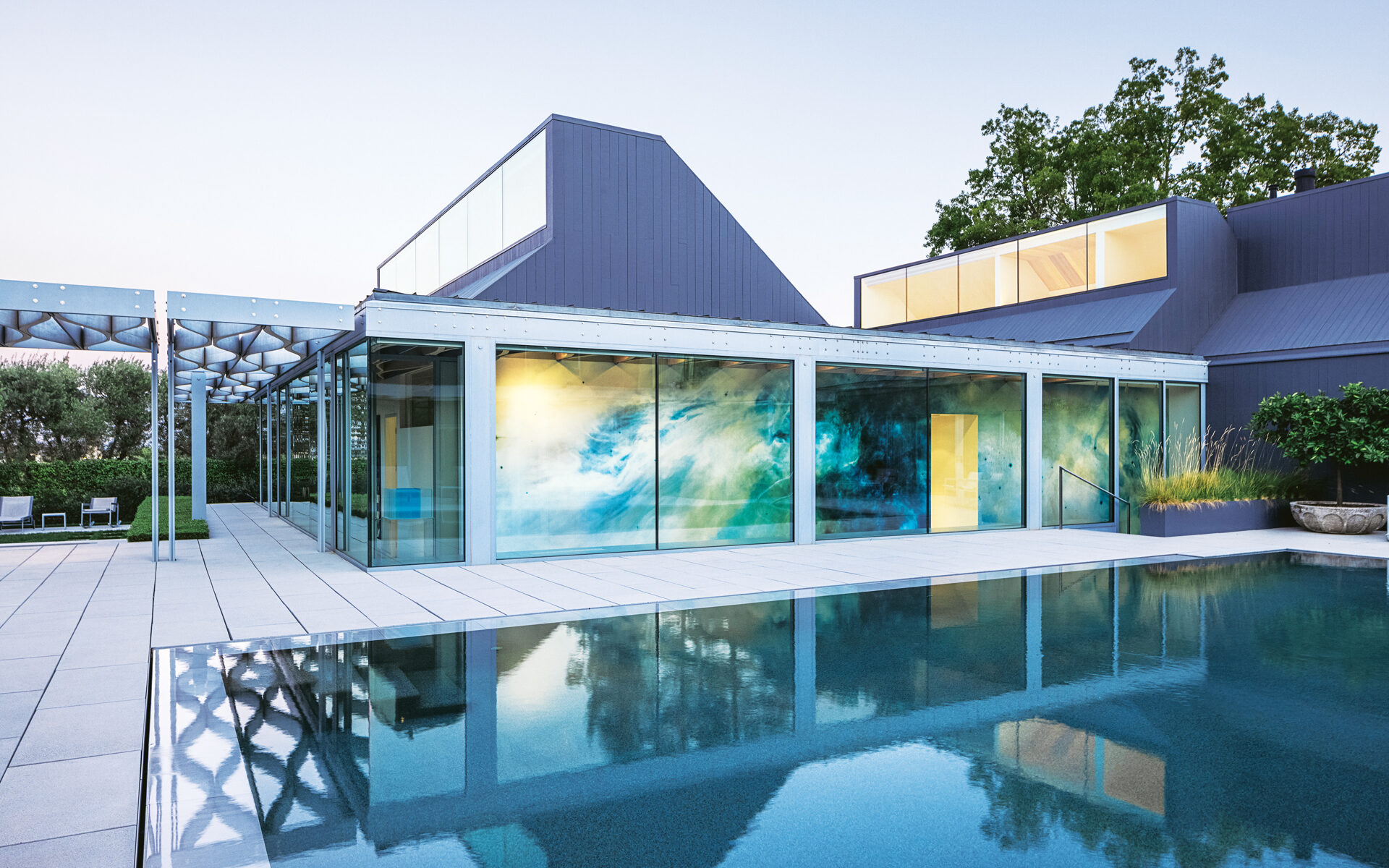 This Art-World Insider's California Home Includes an Astounding Collection and Award-Winning Wines
Conservator, art patron, and now winemaker Suzanne Deal Booth turns to Michael Maltzan to transform her Napa Valley home and its grounds as a sublime showcase for modern and contemporary works
One of the things that sets Suzanne Deal Booth apart as a collector, philanthropist, and arts advocate is her professional bona fides. A trained conservator, she spent a decade and a half working at august institutions such as the Centre Pompidou in Paris and the J. Paul Getty Trust in Los Angeles. Her experience has shaped her eye in unique ways.
A Houston native, Deal Booth had as an early mentor none other than Dominique de Menil, cofounder of the city's Menil Collection. Now an ardent collector herself, Deal Booth has amassed a major trove of modern and contemporary works that she displays at her homes in Austin and Napa Valley. Asked about her latest purchase, she says, "Did you see the Brice Marden show at Gagosian? I got the big green one." She is referring to the 22-foot-wide, two-panel Rocks, which is headed to her Austin residence.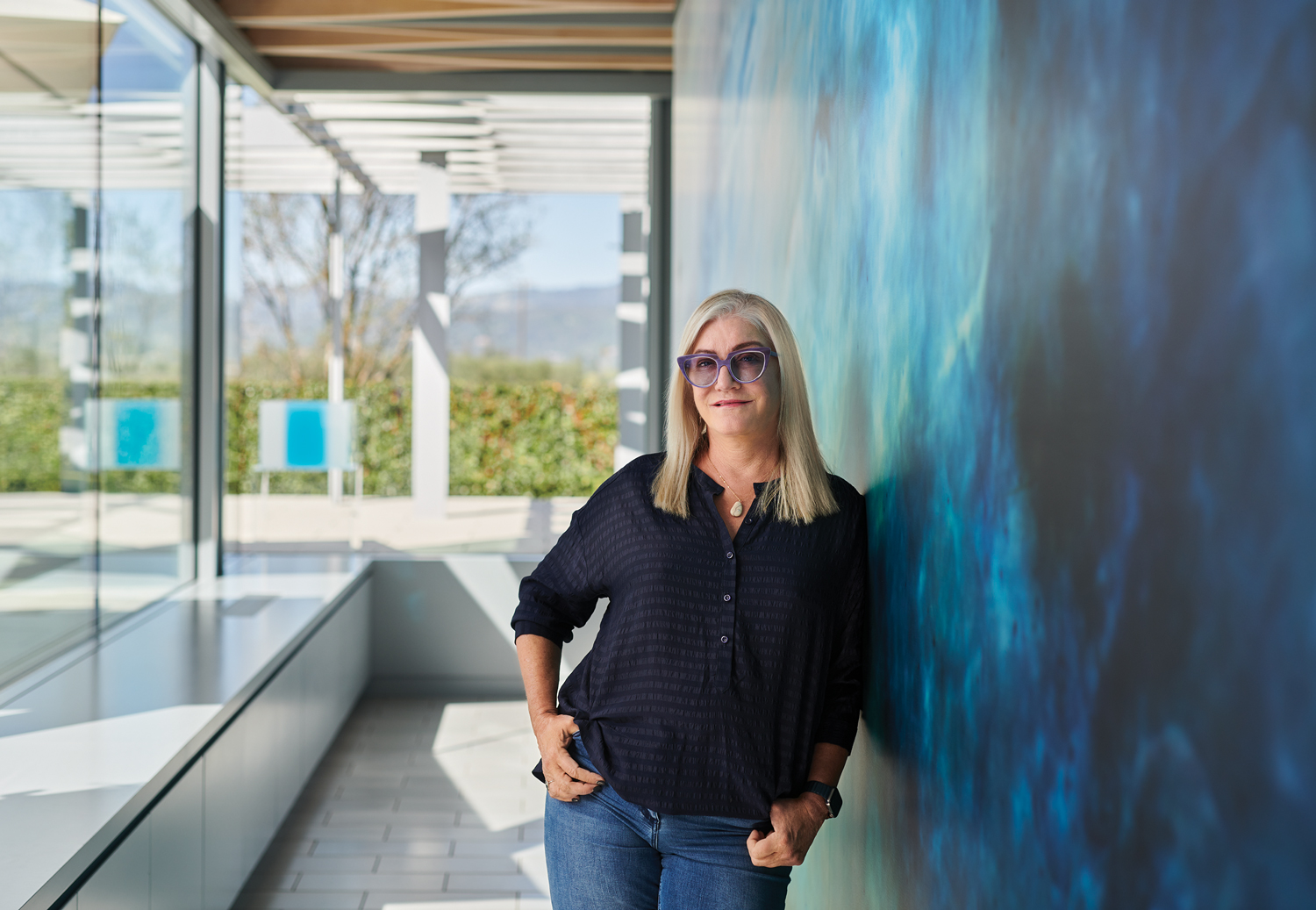 Artist Mel Chin, her friend of nearly 50 years, says that Deal Booth "has a vision beyond just ownership" and her collecting "has a relationship to history." It's a mind-set he attributes to her background, noting, "Conservation takes you out of yourself." 
Deal Booth has tailored her Napa home—named Bella Oaks, after the adjacent vineyard where she produces acclaimed Cabernet Sauvignon—to be a showcase for standout works by artists such as Robert Rauschenberg, Yayoi Kusama, and Robert Delaunay. "I gravitate to works that have something that can't be easily understood, that draw you in," says Deal Booth. Notably, she doesn't own a lot of figurative art. "I like to live around things that are calming, esoteric," she adds, "that take you to another place."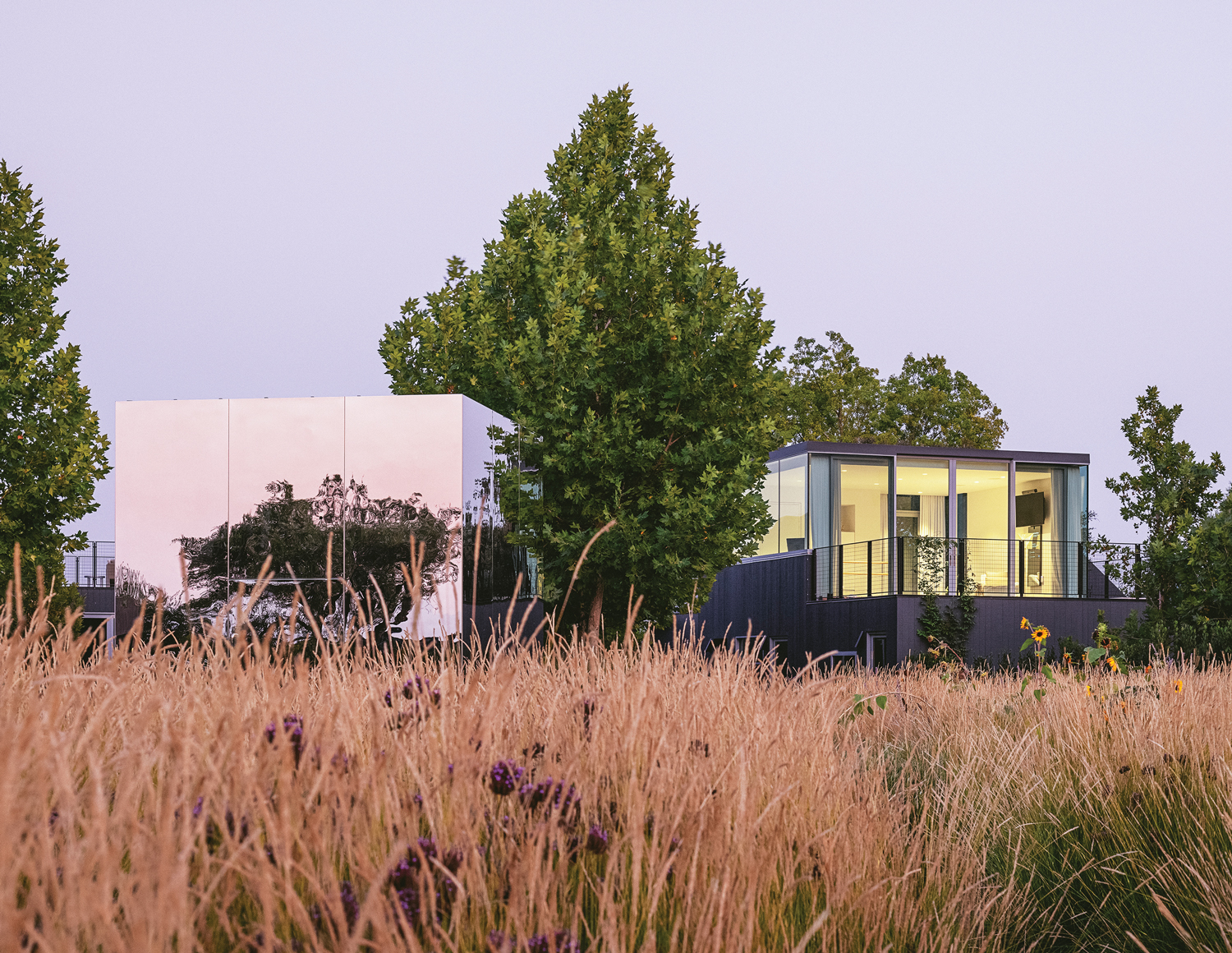 The house itself was built in 1973 by architect Henrik Bull—an example of "California rural modernism," says Los Angeles architect Michael Maltzan, who devised a seamless renovation and expansion of the residence in 2013, returning for some updates last year. His most conspicuous addition, beyond a new primary bedroom suite, is the aluminum pergola, with a woven-pattern bentwood cypress top, that wraps around much of the house. "It connects the home to the surrounding landscape and invigorates it," Maltzan says of the way the structure softens the transition from rows of vines to the house itself. 
The outdoor art energizes the grounds, too. There's an abstract Joel Shapiro sculpture painted candy-apple red and an arresting site-specific work by Light and Space legend Robert Irwin that consists of a large, tinted sheet of acrylic with a square aperture cut out in the center, framing the vineyard. Most dramatic is a Kusama pavilion titled Where the Lights in My Heart Go, a massive mirrored cube that reflects and nearly dissolves into the landscape, taking on an otherworldly feel.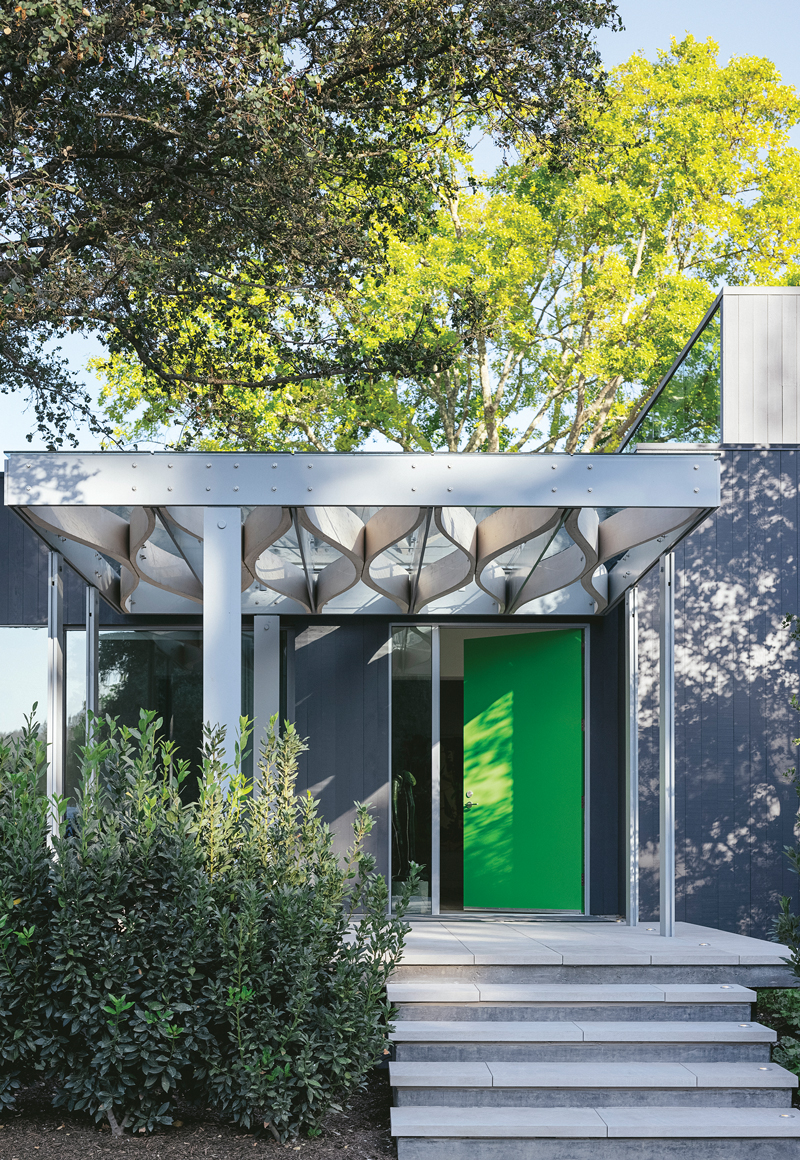 It speaks to Deal Booth's erudition and historical knowledge that her positioning of the Kusama was inspired by the forced perspective of a 17th-century colonnade designed by Francesco Borromini for the Palazzo Spada in Rome. Her passion for Italian art and architecture runs deep, going back to a trip to Europe at age 19, when, she says, "the dots started connecting for me."
"I gravitate to works that have something that can't be easily understood, that draw you in"

Suzanne Deal Booth
She went on to study art history at Rice University (where she is now a benefactor, funding a James Turrell "Skyspace" on the campus), and it was through an event at the school that she met Dominique de Menil, whom she worked for off and on for 15 years. She even lived in de Menil's New York City home while getting her master's in art history and a certificate in conservation at the Institute of Fine Arts at New York University.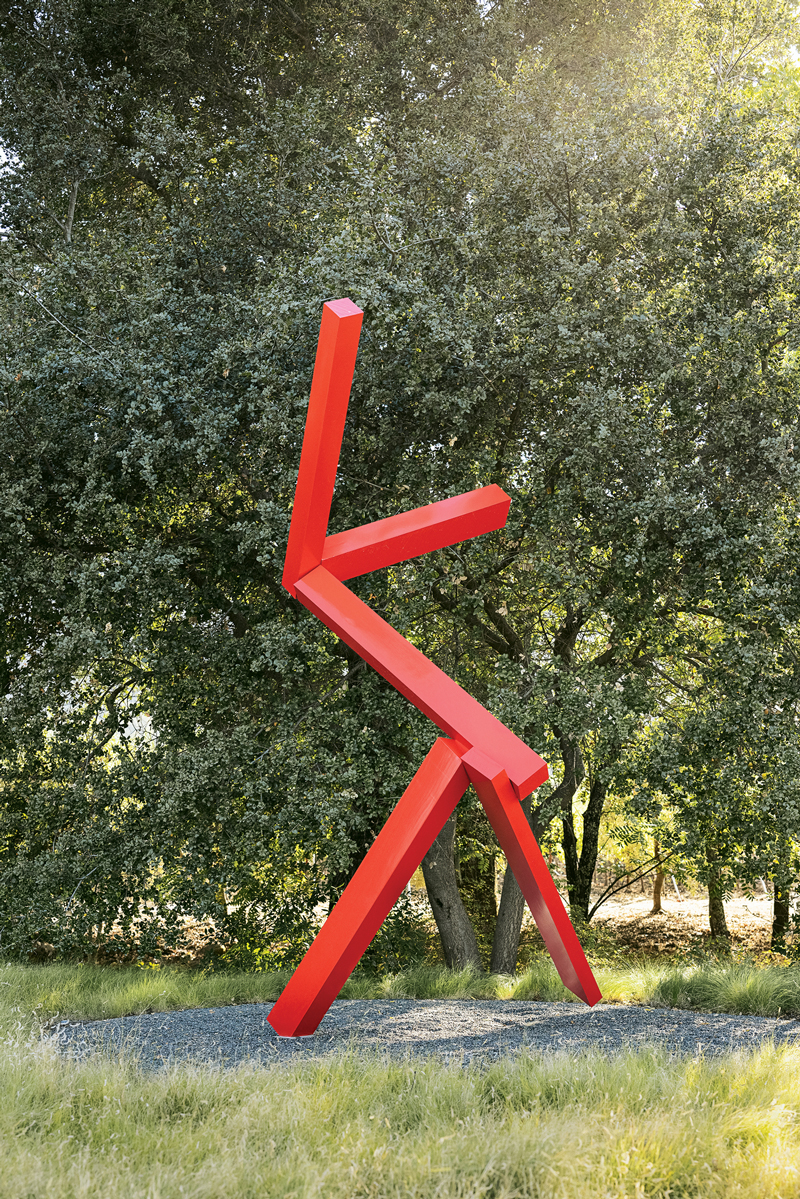 Even at a young age Deal Booth was buying prints. She began acquiring art more seriously after her marriage to financier David Booth, the billionaire chairman of Dimensional Fund Advisors. Now divorced, they have two adult children. 
In 1998, she founded the Friends of Heritage Preservation, a nonprofit that has funded diverse projects such as caring for the Sumda Chun Buddhist monastery in Ladakh, India, and conserving concrete works by Donald Judd in Marfa, Texas.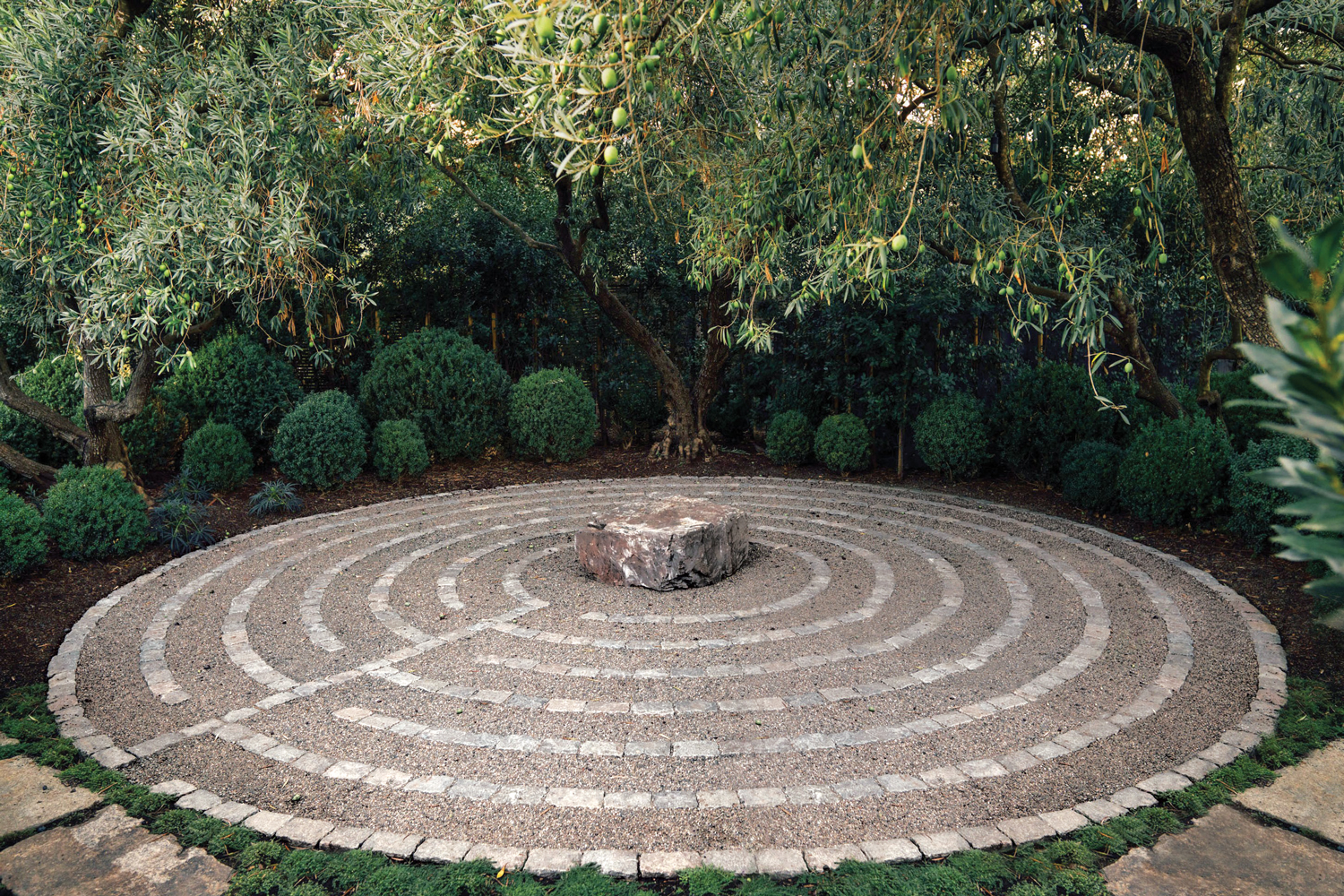 "She's an incredibly smart, can-do woman," says Rainer Judd, Donald Judd's daughter and a board member of the Judd Foundation. Deal Booth's expertise in conservation, Judd says, "makes for a very original package and set of gifts. On top of that, she's a Texan who brings her own unique worldview and nuanced way of doing things." 
Certainly part of her singular path was becoming a vintner in her 60s. "I never had my own business until this," says Deal Booth. The 2018 Bella Oaks Cabernet, her first, sold out right away.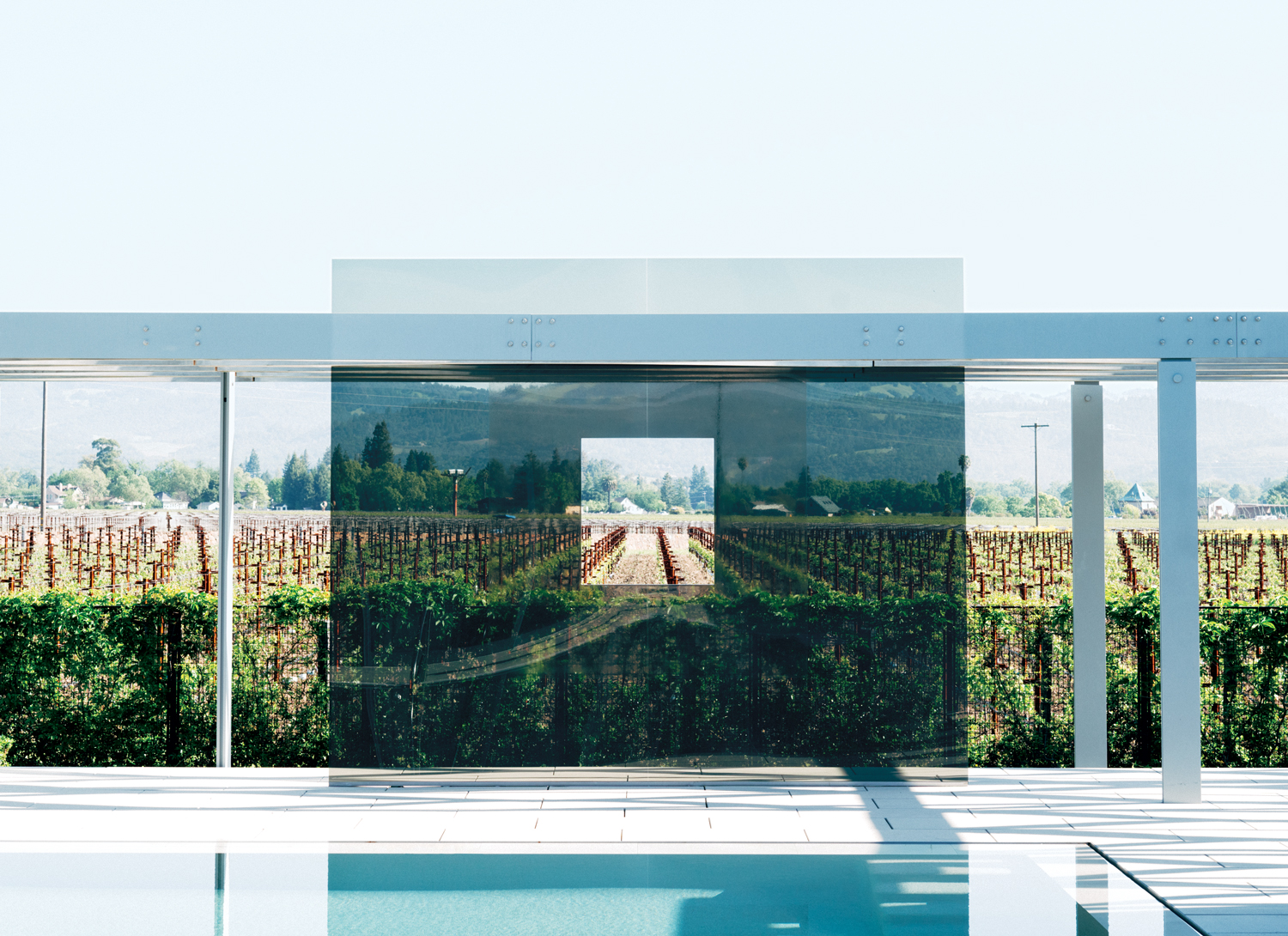 Deal Booth can't help but insert art into her wine business. Architect Kulapat Yantrasast is designing a new structure on her property to be part storage facility, part art-filled office. In the next few years Yantrasast will also convert the former Swanson winery down the road into a new winery and hospitality center for Bella Oaks. 
One of the pieces to be installed in the barn is a text work by the late Lawrence Weiner that reads: "Signed Sealed & Delivered." Not that the cheeky declaration of completion applies to Deal Booth herself. As a collector and a winemaker, she's just hitting her stride.
A version of this article first appeared in print in our 2022 Winter Issue under the headline "Fields of Vision." Subscribe to the magazine.
Next Post