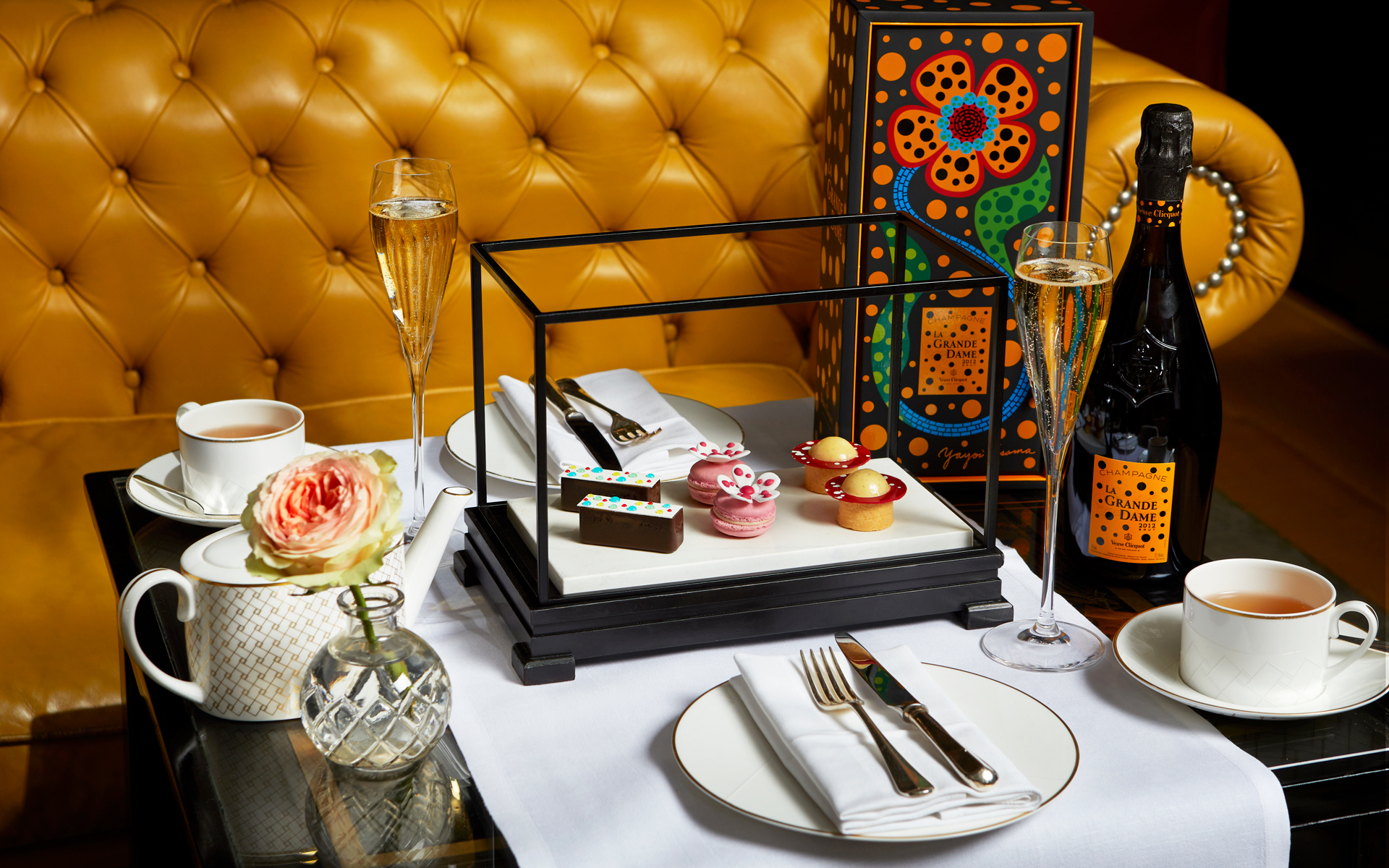 How You Can Enjoy a Yayoi Kusama–Themed Afternoon Tea in London
Rosewood London pastry chef Mark Perkins has conjured a delectable array of treats that are a feast for the eyes—and the palate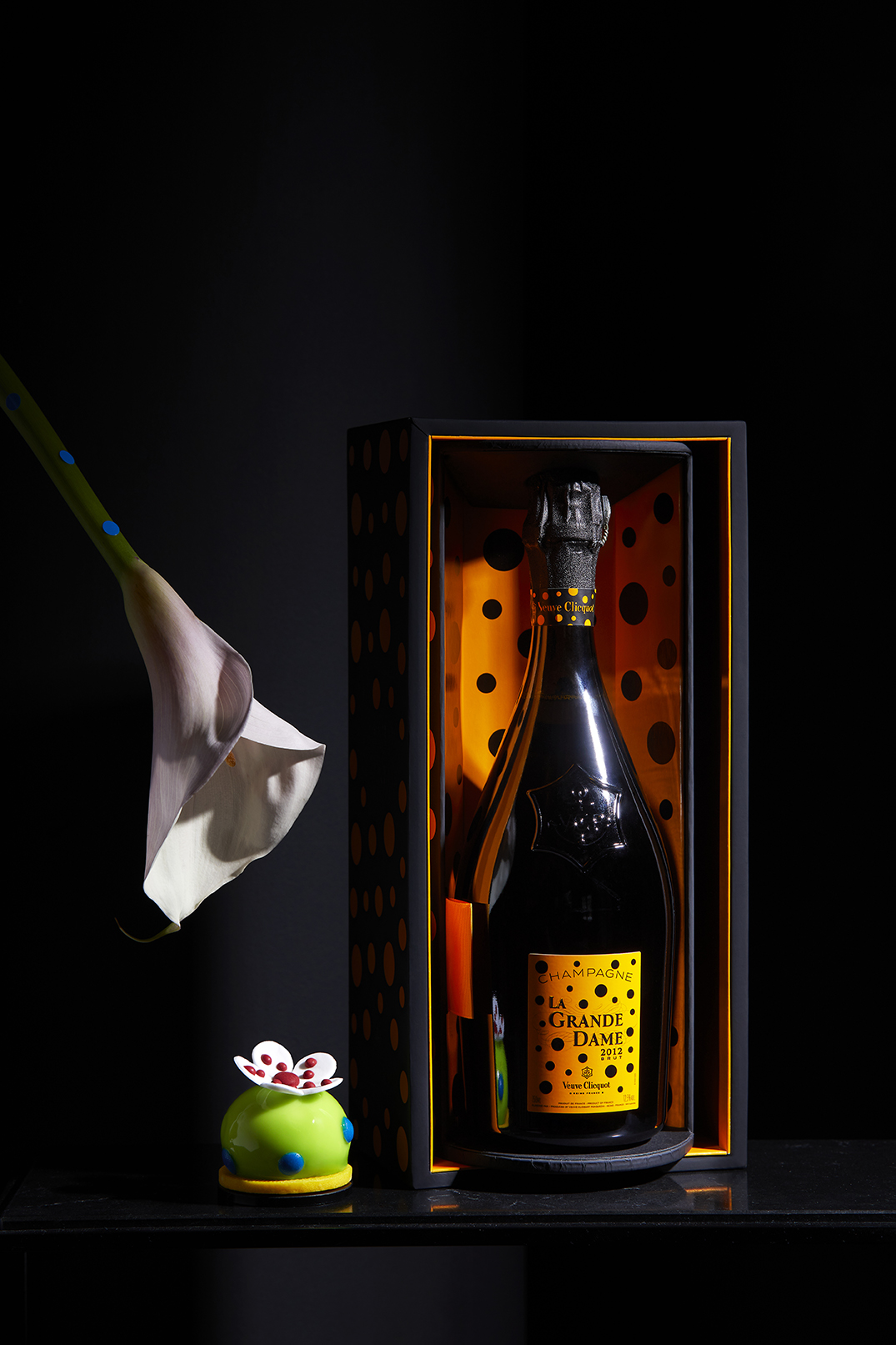 Extremely popular Japanese artist and polka-dot enthusiast Yayoi Kusama—who once deemed herself a real-life Alice in Wonderland—is celebrated around the world for her fantastical paintings, sculptures, and immersive installations. (Her bewitching Infinity Mirror Rooms, for instance, are famous for their hours-long lines.) In fact, the 92-year-old artist can barely go a few weeks without another exhibition of her work popping up at some institution around the world.
This summer, London's Tate Modern was one such museum, presenting a rare opportunity to experience two of the artist's kaleidoscopic Infinity Mirror Rooms in person. On view through June 12, 2022, the exhibition was welcomed with excitement by Londoners, perhaps none moreso than Mark Perkins, executive pastry chef at the Rosewood London hotel. Perkins, who runs a series called Art Afternoon Tea within the hotel's Mirror Room dining space, was inspired by Kusama's imaginative body of work to create a new menu as part of the program.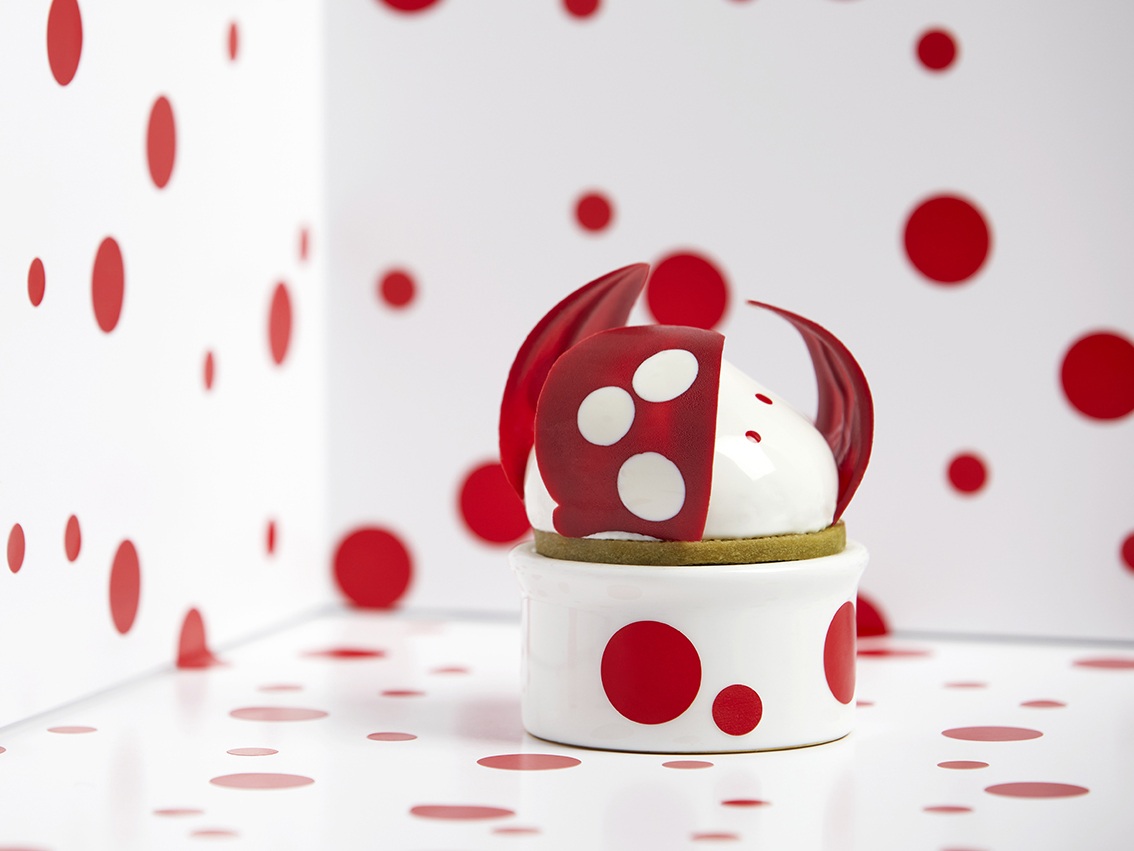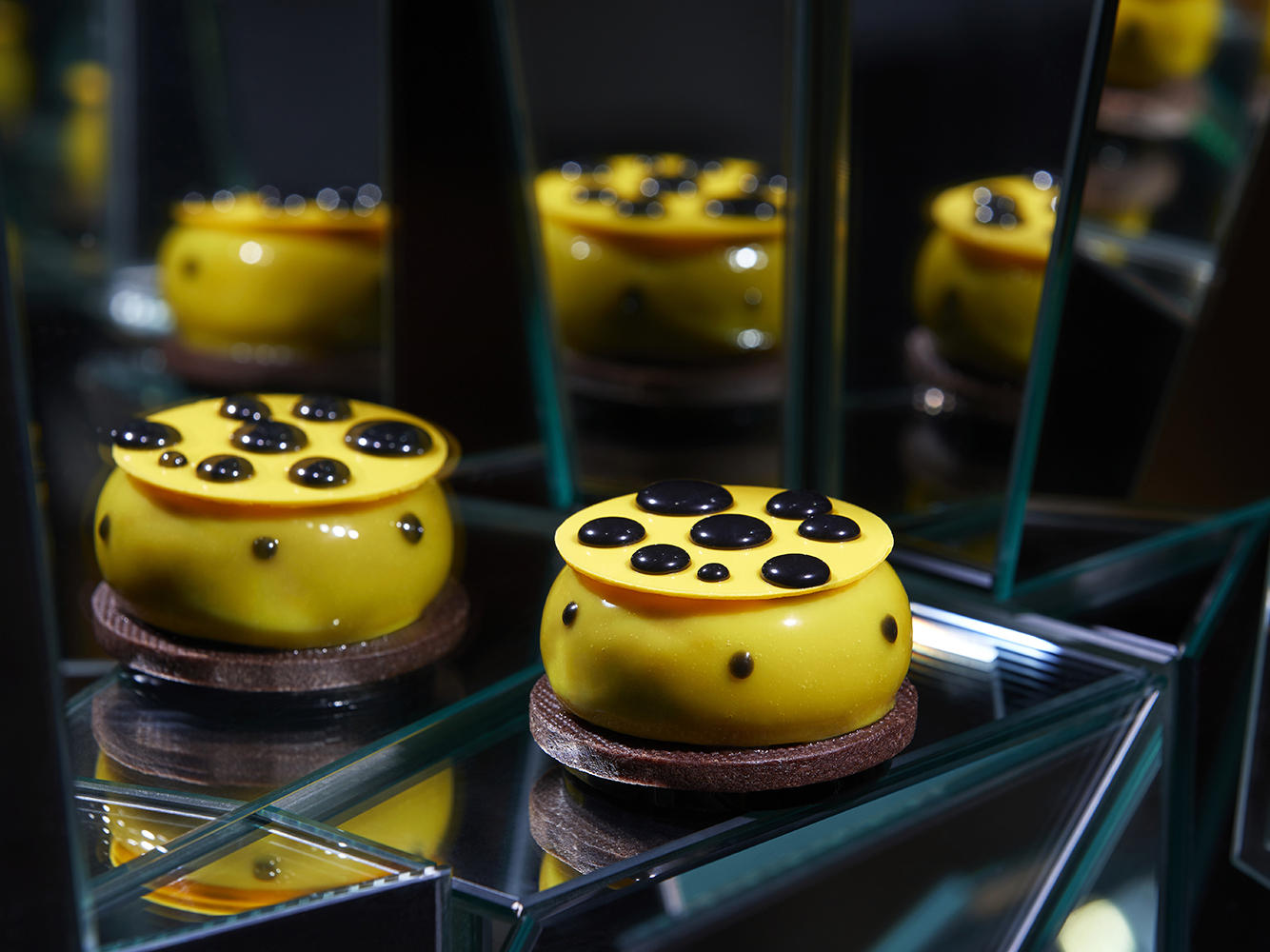 To that end, he married Japanese flavors with classic French pastry techniques to conjure a delectable array of treats that are a feast for the eyes—and the palate. For the savory side of the menu, cucumber and cream cheese sandwiches (an English Tea staple) are elevated with Japanese shichimi spice, while wasabi cream accompanies the smoked salmon. (Other unorthodox additions include chicken teriyaki and spring onion; egg mayonnaise, katsuobushi and chives; crispy rice cracker, yuzu avocado, and keta caviar.)
But where Perkins really shines is in the sweets section, which features a cheerful mix of morsels that are—almost—too pretty to consume. Among the creations is a chocolate cup filled with tonka-bean cream, salted caramel, and a caramel chocolate crumb, all crowned by a chocolate polka-dot pattern; a peach jelly and jasmine tea macaroon; and a vanilla cheesecake with cherry-blossom gel.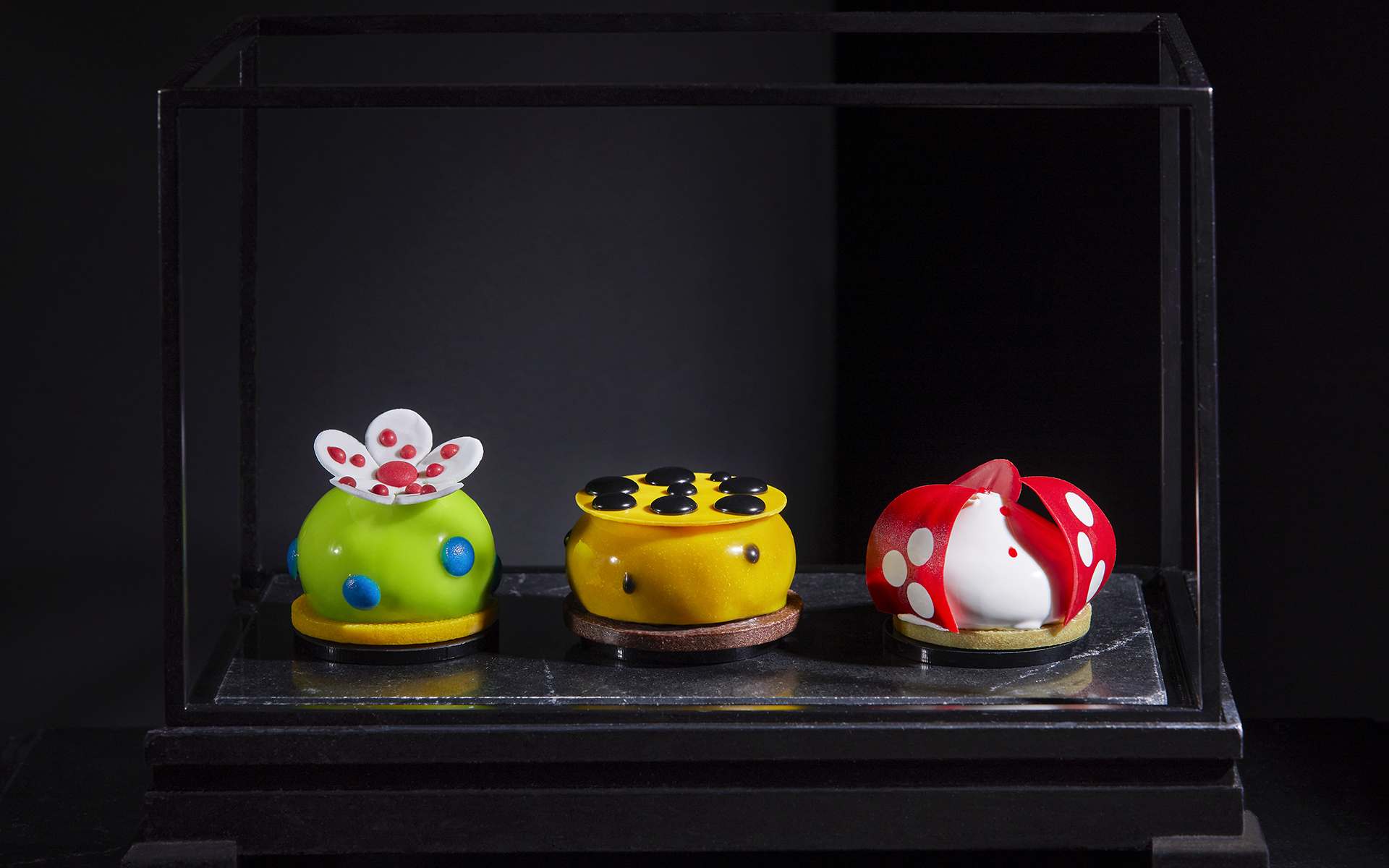 Don't miss the uber-photogenic trio of tiny cakes, either. Each adorned with Kusama's beloved polka dots, the glossy treats were named in honor of her artworks. All My Love for Tulips, for instance, is a plump almond pan de gene cake with citrus yuzu mousse, raspberry yuzu jelly, green tea sable, raspberry cremeux, and chocolate petals. The adorable lime-green confection is called Flowers That Bloom at Midnight and features coconut mousse, strawberry yuzu jelly, matcha green tea sponge cake, and strawberry crisps. Finally, Dots Obsession–Soul of Pumpkin has a flourless chocolate cake base, passion fruit cremeux, chocolate mousse, praline feuilletine, passionfruit ganache, and chocolate decorations.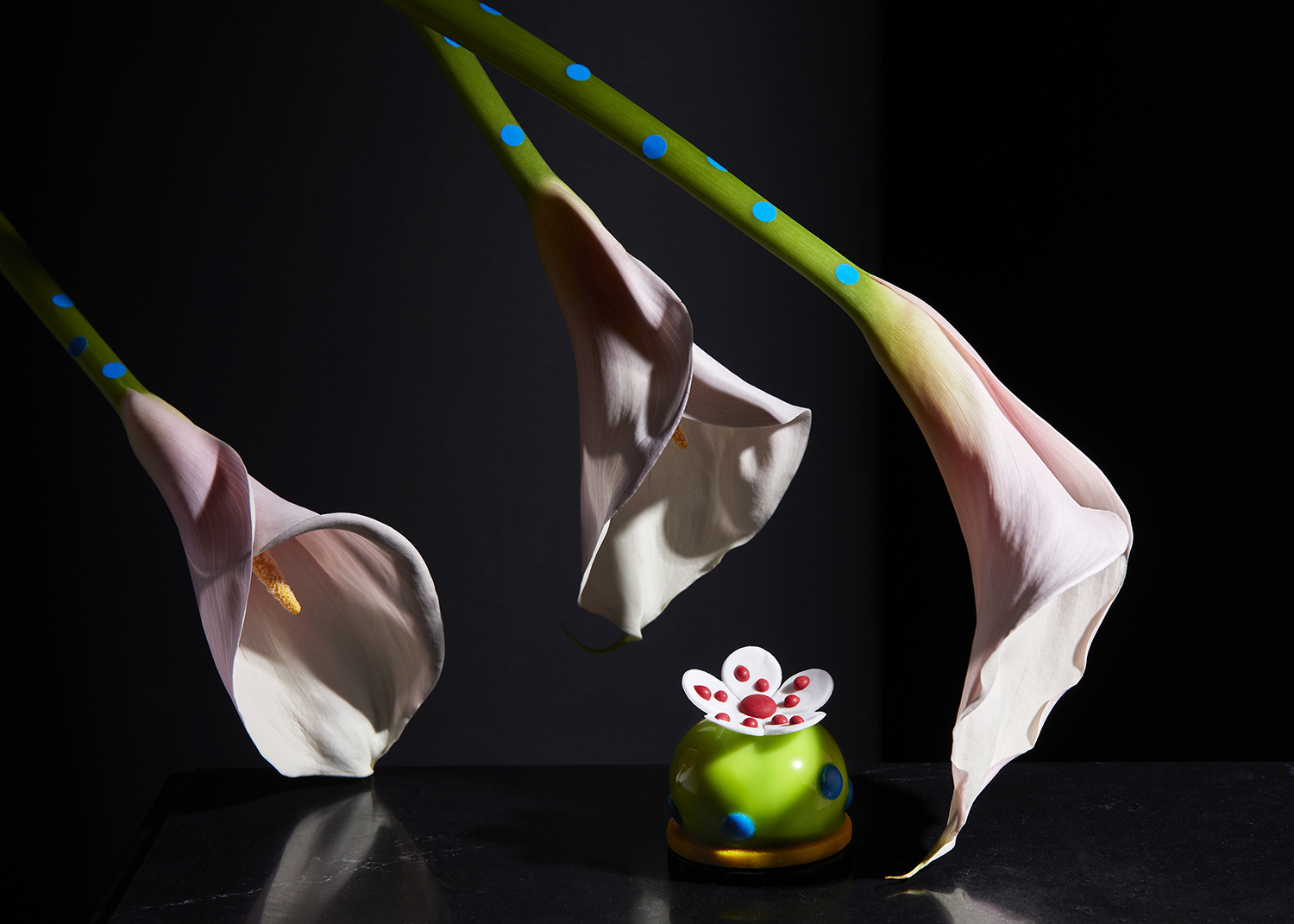 The Art Afternoon Tea, which will run through the end of January 2022 (with the possibility of an extension), is available at Rosewood London on Thursdays, Fridays, Saturdays, and Sundays, from noon until 6 pm. £65 per person or £75 per person with a glass of champagne.
Next Post