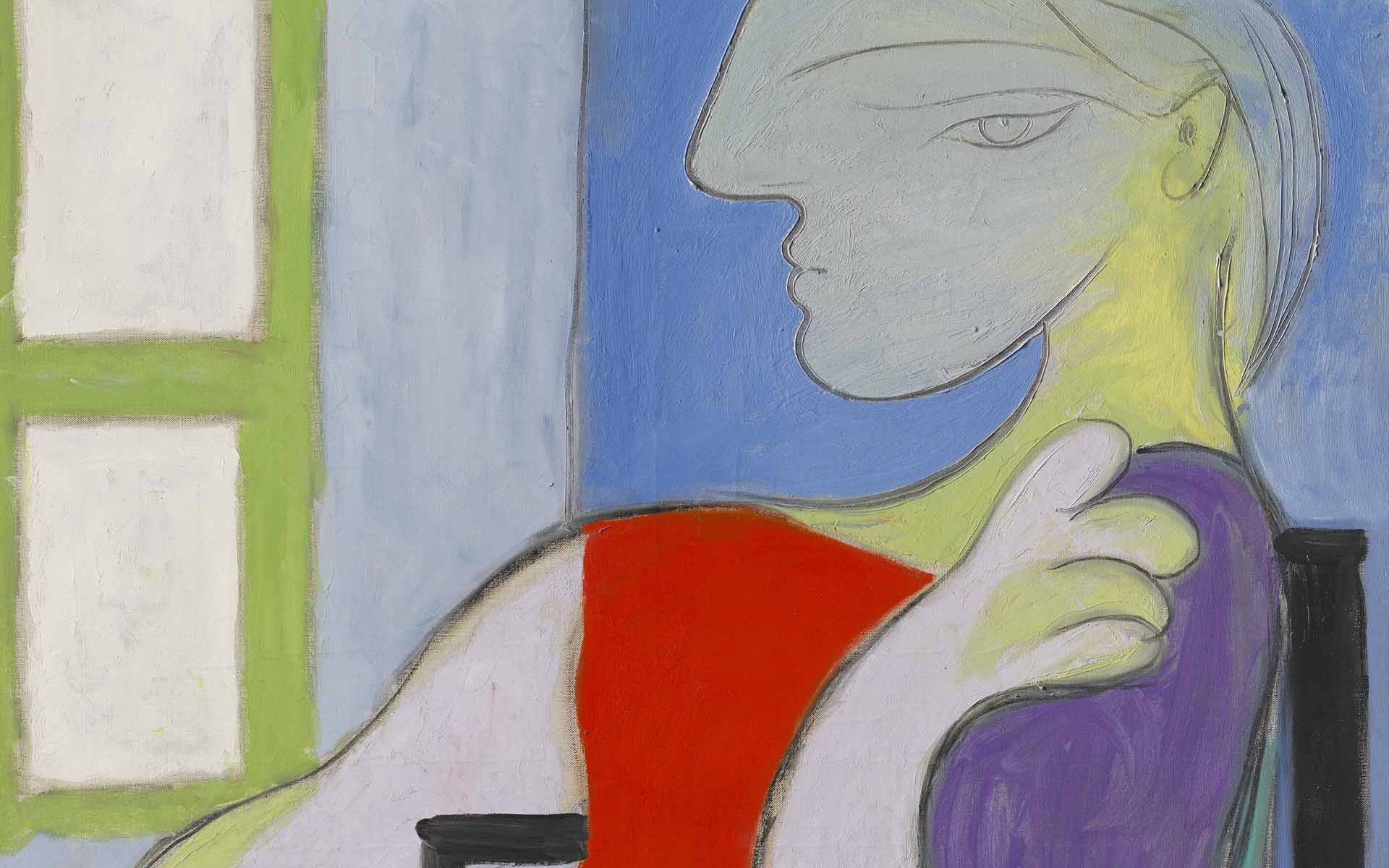 Rare Picasso Portrait Fetches over $100 Million at Christie's
Discover more fascinating sales—including works by Jean-Michel Basquiat, Alice Neel, and Salman Toor—from New York's recent blockbuster auctions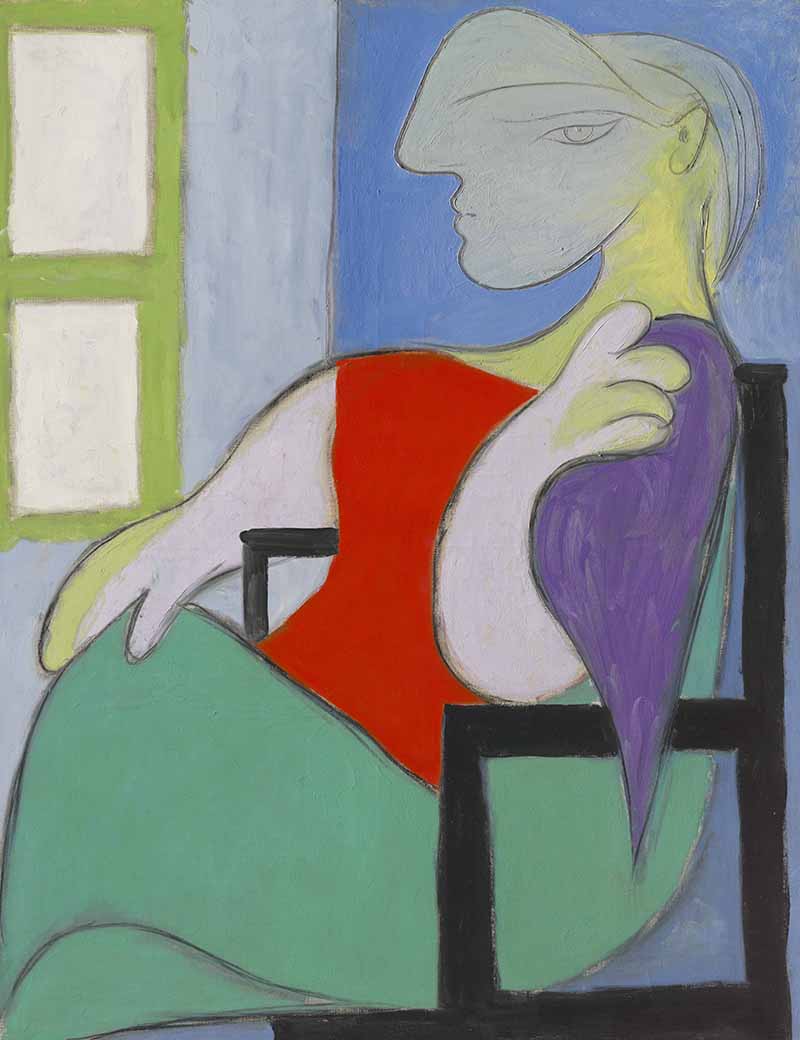 A dazzling oil painting by Pablo Picasso sold for $103.4 million at Christie's 20th Century Evening Sale on May 13, smashing its presale estimate of $55 million. The jewel-toned portrait of Picasso's French lover Marie-Therese, Femme assise près d'une fenêtre (Marie-Thérèse) or "Woman sitting near a window," generated an intense bidding war for 20 minutes via telephone. During the livestream from Rockefeller Center, the work was reportedly snapped up by an online bidder in California.
The sale marks the fifth painting by the legendary Spanish painter to ever have fetched more than $100 million. It also marked the first time any work of art has broken the $100 million mark at auction since spring 2019.
Picasso's portraits of his paramour—particularly from 1932—are generally considered his most coveted works, and this iconic image hadn't been seen at auction since 2013, which only added to its appeal. Some viewers may remember the piece from the landmark "Picasso 1932" exhibition at the Tate Modern in 2018.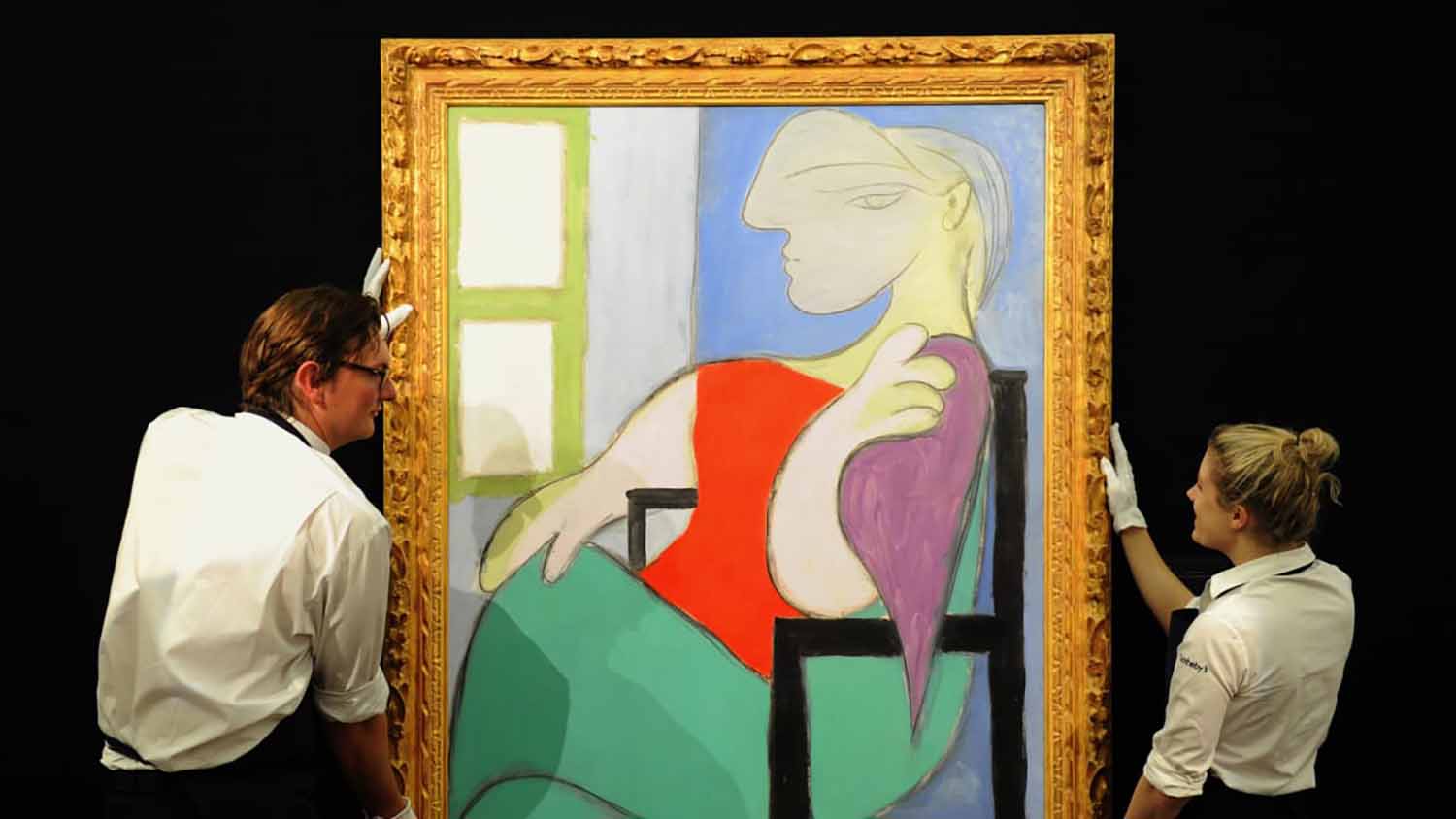 "Picasso has this incredible narrative, in terms of both the arc of his output and the figurative aspect of his zeitgeist," says Giovanna Bertazzoni, vice chairman of 20th- and 21st-century art at the auction house. "An aspect in this work that stands out is that Marie-Thérèse wasn't asleep, she wasn't passive, she had an agency, she was vigilant, she was present. She was standing in the chair with pride and defiance and erotic tension with the artist. There is sex but also love."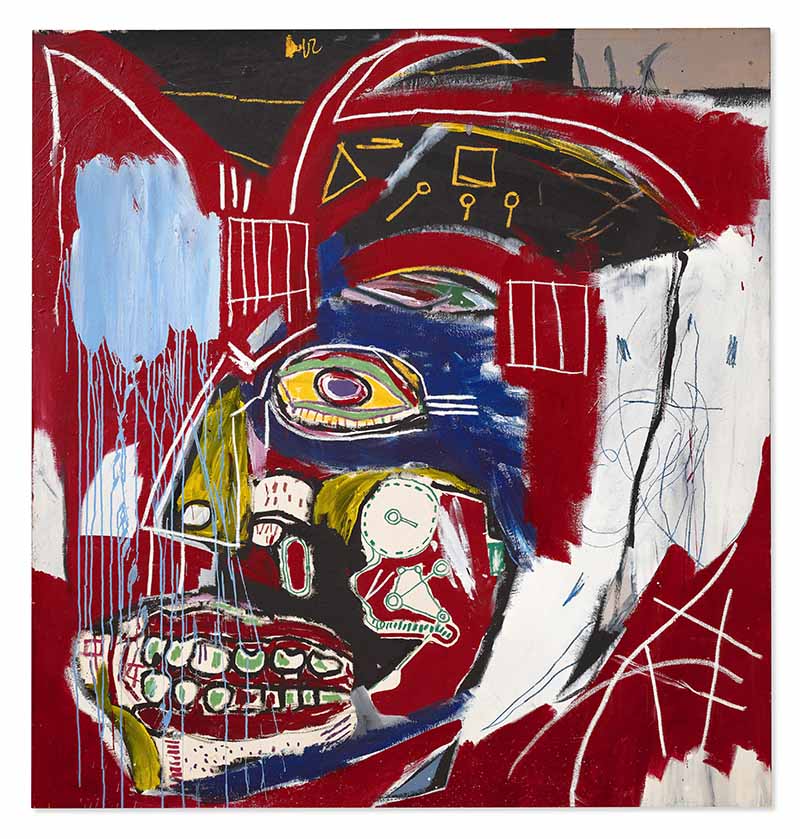 The sale, along with the incredible $93.1 million price achieved for Jean-Michel Basquiat's In This Case on Tuesday at Christie's 21st-Century Art Evening Sale, reveals an ongoing interest for modern masterpieces and a resurgence in the market after a slow 2020. With an estimate in the region of $50 million, the work is part of a series of iconic large-scale skull paintings created between 1981–83.
The canvas is said to have come from the collection of Giancarlo Giammetti, the co-founder of Valentino, where it once hung in his New York City apartment. "As his final expression in the series, it is the most raw and visceral and emotionally-charged of the three paintings, with Basquiat holding nothing back. He trains the skull's single yellow eye directly out at the viewer, making it impossible to look away," said Ana Maria Celis, head of 21st-century art at Christie's.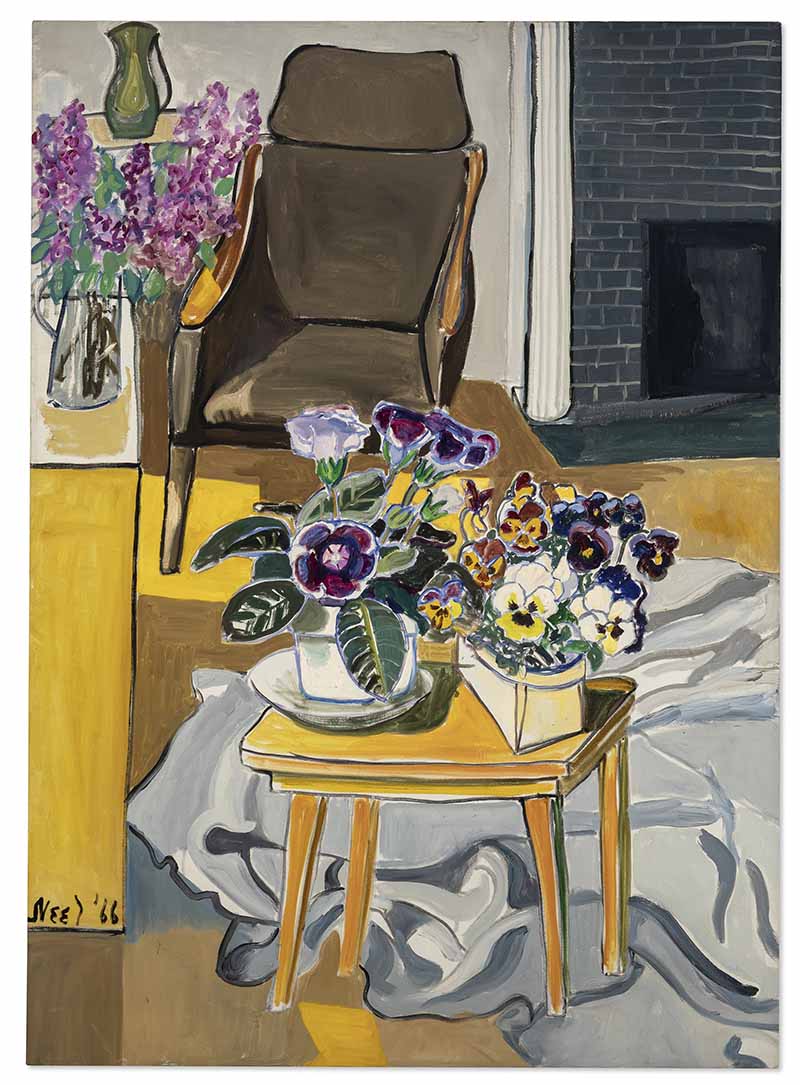 There were also some incredible prices for female artists across the 20th century, seen at both Christie's and Sotheby's. At the former, Alice Neel's beautiful Dr. Finger's Waiting Room hammered 417 percent above its low estimate, setting the artist's world record at $3.03 million following a spirited battle between a handful of bidders over the course of just four minutes.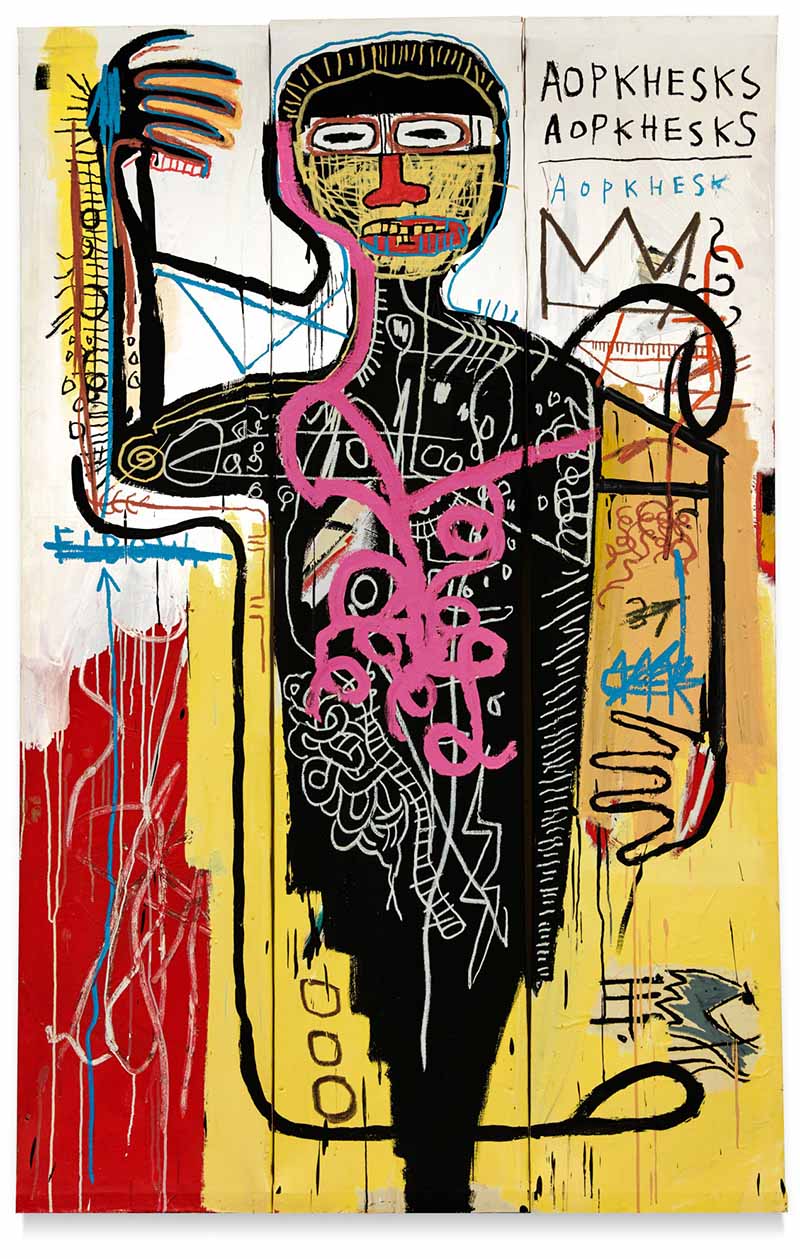 Another Basquiat piece that exceeded its pre-sale estimate was his Versus Medici (1982), which sold at the Sotheby's Contemporary Art Evening Sale on May 12 for $50.8 million against its $30 million high estimate. The stunning work was created in 1982, when the artist was just 22 years old, after transformative trip to Italy the year before. Challenging the Western art establishment, the artist crowns himself successor to the artistic legacy of the Italian Renaissance masters. Though exhibited extensively, including most recently at "Jean-Michel Basquiat: Made in Japan," the work has been in the same private hands for three decades and had never been offered at auction before.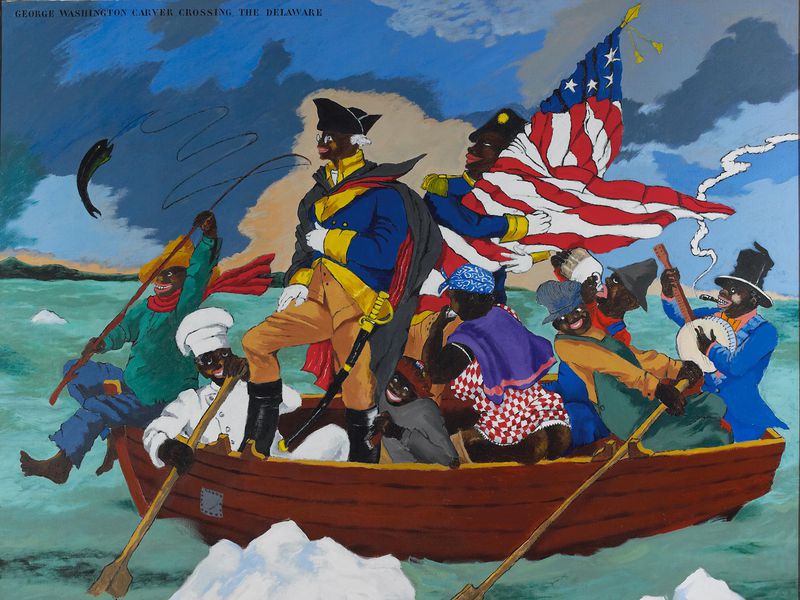 Also generating a bidding frenzy that night at Sotheby's was artist Robert Colescott's painting George Washington Carver Crossing the Delaware: Page from an American History Textbook (1975). In Colescott's take on Emanuel Leutze's widely-known 1852 painting, George Washington Carver takes the place of President George Washington leading a surprise raid on Hessian soldiers. It was purchased for $15.32 million, with fees, by the Lucas Museum of Narrative Art in Los Angeles, the institution founded by filmmaker George Lucas that is slated to open in 2023. The result was 16 times Colescott's previous record of $912,500, which was set in November 2018.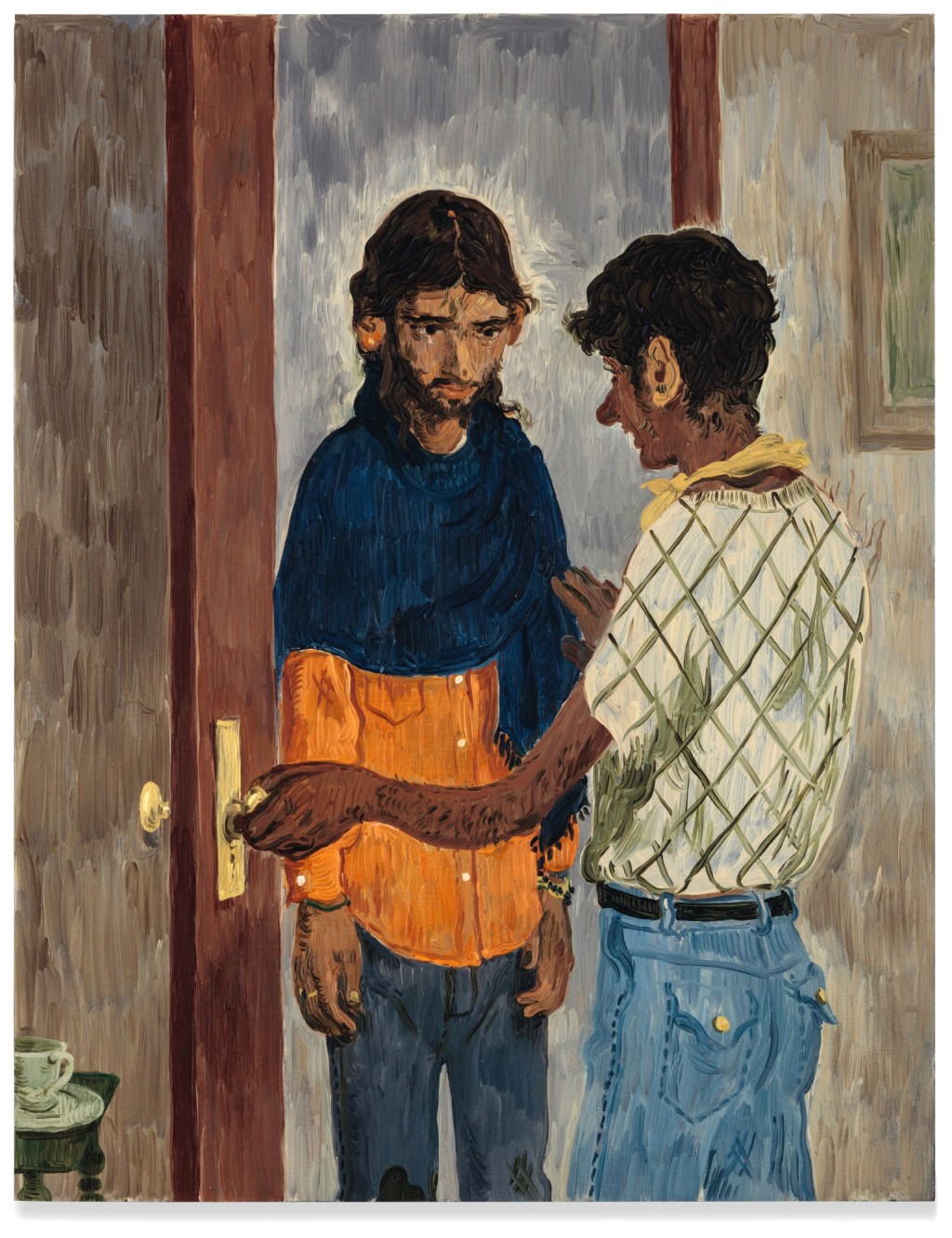 Rising star Salman Toor was also in hot demand at Sotheby's, where The Arrival, a small-scale painting depicting two men in a doorway, sold for $867,000, more than ten times its estimate. The canvas also set a new record, just above the the $822,000 paid for his 2015 Rooftop Party with Ghosts I at Christie's in December 2020.
Next Post