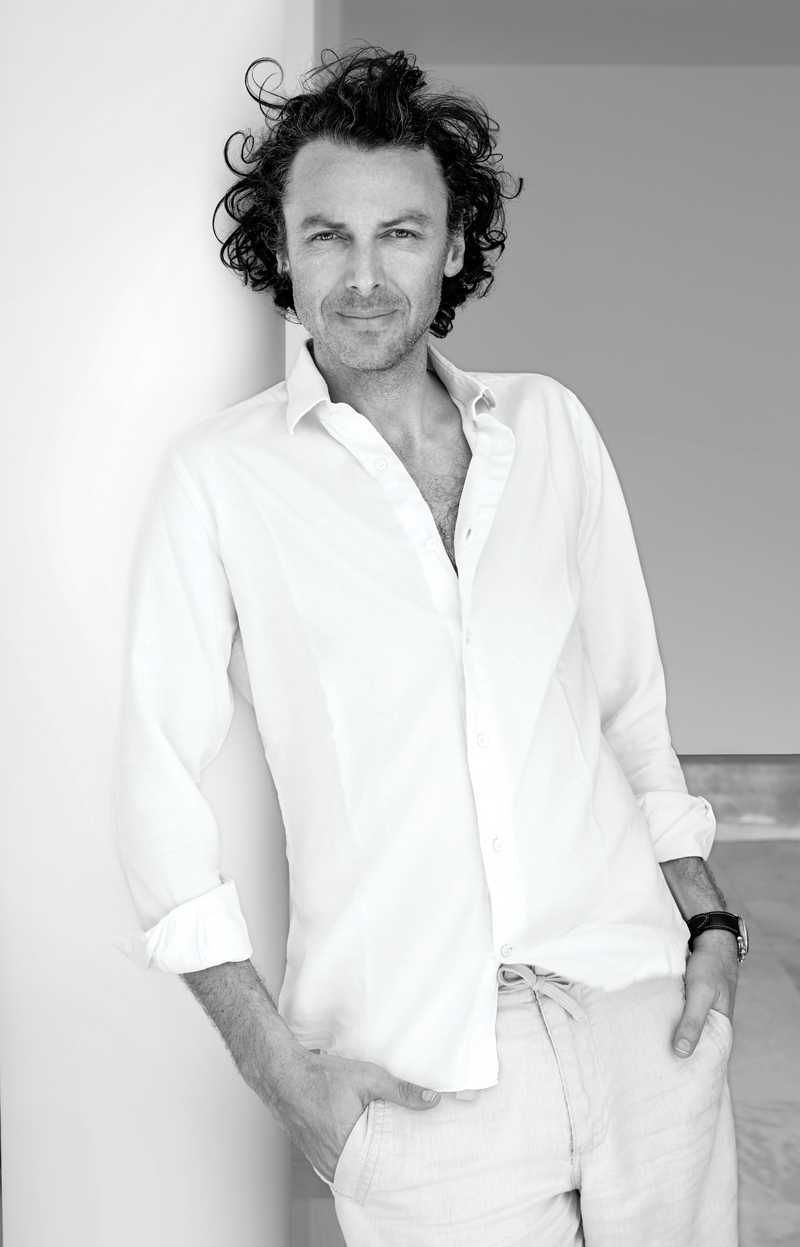 The favored architect for some of Europe's most discerning art collectors and cultural institutions, Olivier Dwek is famously discreet. But with the release of his new monograph, In the Light of Modernity (Rizzoli), the Brussels-based design maestro is finally presenting a comprehensive and engaging look at his poetic interiors. "My job as an architect is to be at the service of the artworks and create spaces that complement them," he says.
Shortly before launching his namesake firm in 2000, Dwek got his big break at age 28, revamping a Brussels boutique for Louis Vuitton. In the ensuing years, he's developed a preternatural ability to dream up visually arresting interiors with surprising origin stories. "I don't like direct and obvious inspiration," he quips. "Otherwise, you're just repeating another architect's job."
His distinct point of view is abundantly clear throughout the book. In a triplex outside of Paris, the concept centers on a massive aluminum table by acclaimed Belgian craftsman Ado Chale, one of Dwek's design heroes. The striking piece sparked the residence's silvery color palette, which Dwek then expanded upon with an array of high-octane furnishings by Pierre Jeanneret, India Mahdavi, and Charlotte Perriand, not to mention knockout artwork by Jean-Michel Basquiat, George Condo, and Louise Lawler. "Being a curator is important for me," he adds. "It is the final step to complete a project."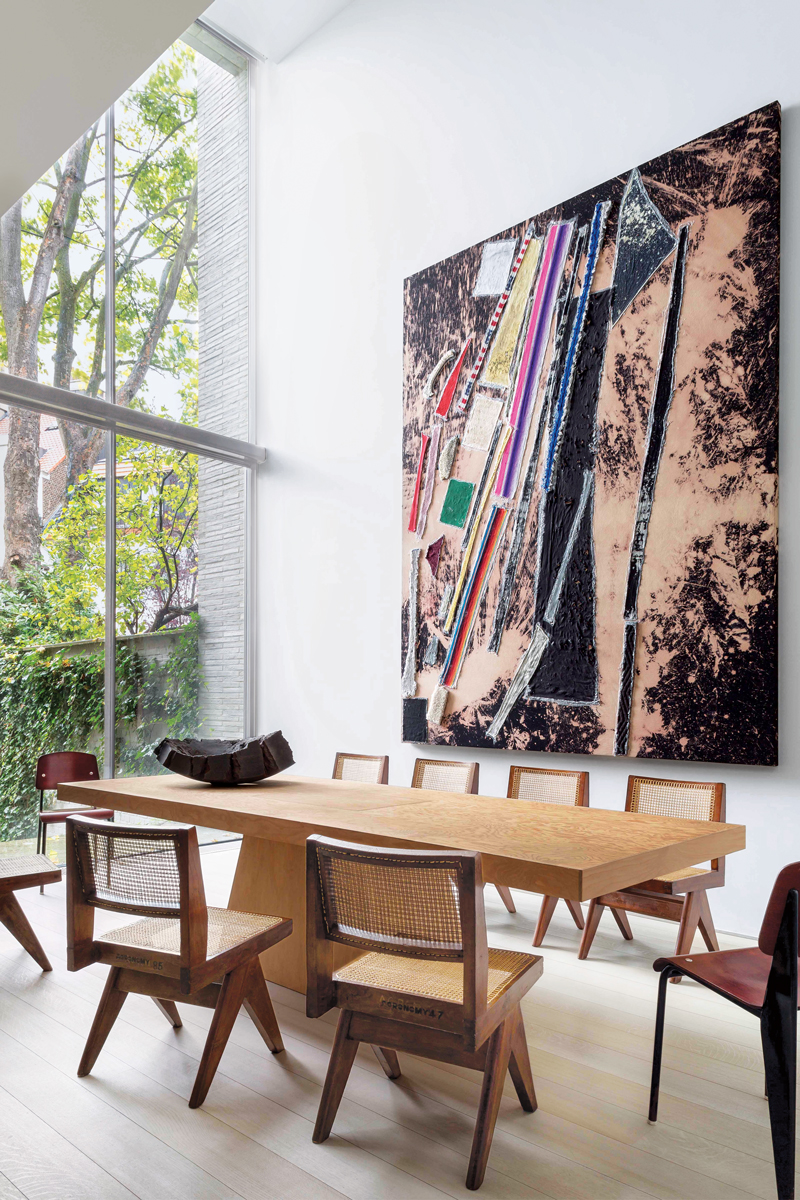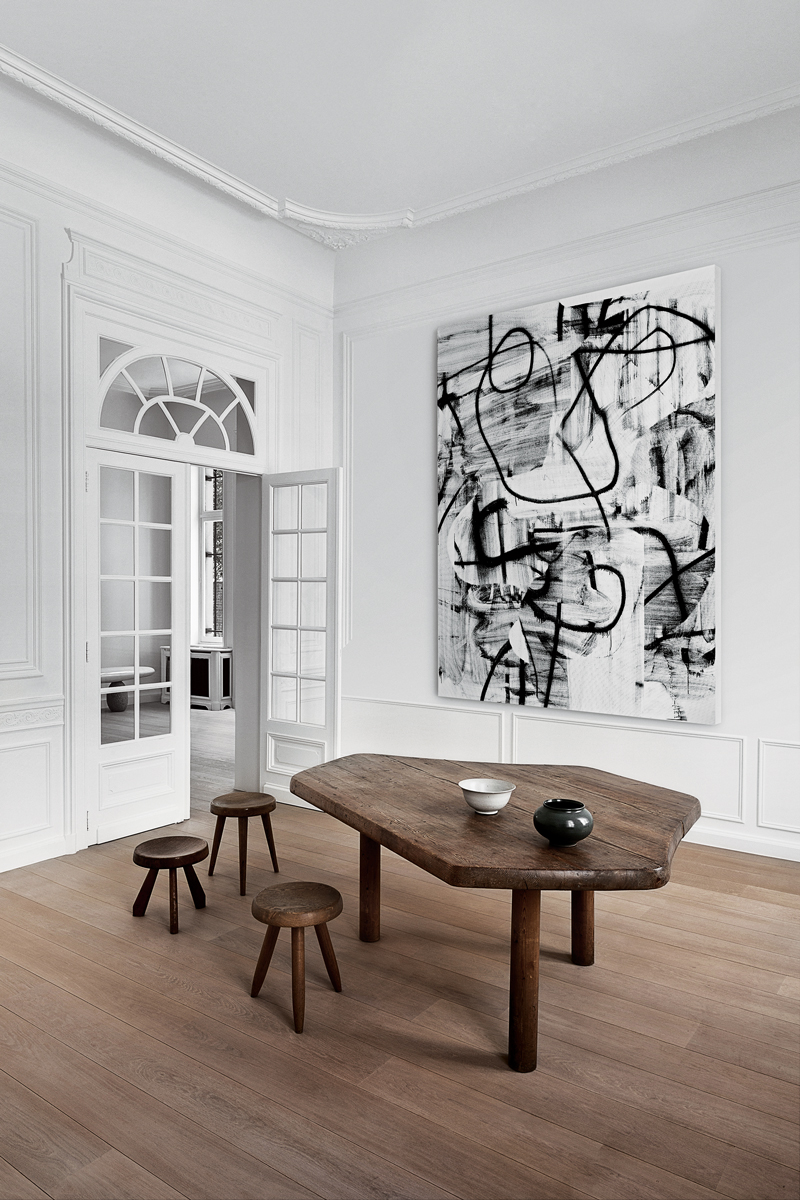 Dwek's architectural bona fides are showcased in Greece, where he conceived a pair of houses that put a modernist spin on the aesthetic of the traditional sugar-cube villages that dot the surrounding islands, evoking familiar forms but articulated with sharp lines, larger volumes, and more sunlight. "My biggest challenge is always playing around with natural light to help the artworks shine," he admits.
His uncanny knack for creating harmony out of seemingly incongruous art and design pieces enlivens a historic Brussels edifice that he gut renovated for a collector of vintage American and Scandinavian furniture. "The inspiration here is 20th-century modernism—but reinterpreted," Dwek notes of the former industrial space, which is now anchored by a 450-square-foot marble wall. "The client had a desire to bring strong materials to offset the cold green stone," he adds. The resulting interiors feature scarlet Jean Royère armchairs, warm wood pieces by George Nakashima, and hypnotic canvases by Richard Prince and Robert Motherwell.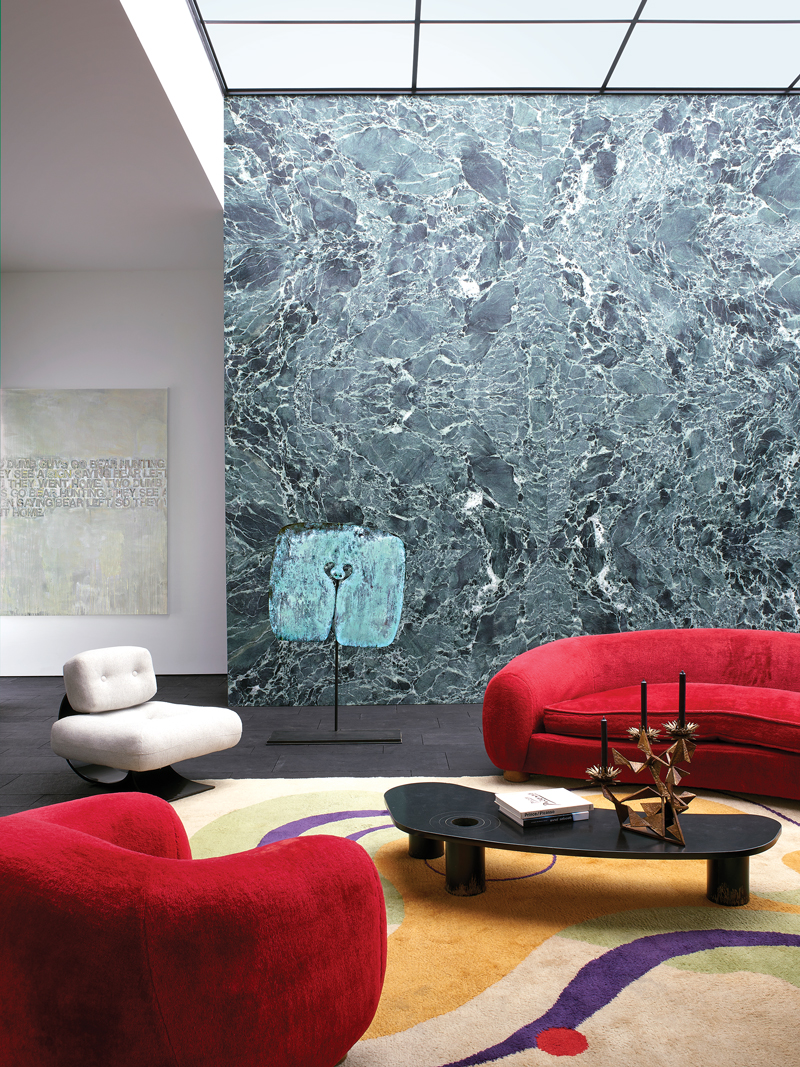 These residences represent just a handful of intriguing projects presented in the monograph, and with the book complete, Dwek is already on to new endeavors. "Inspiration is a lifetime's work," he says. "It takes years to form a beady and cultivated eye."
A version of this article first appeared in print in our 2021 Summer Issue under the headline "Modern Genius." Subscribe to the magazine.
Next Post