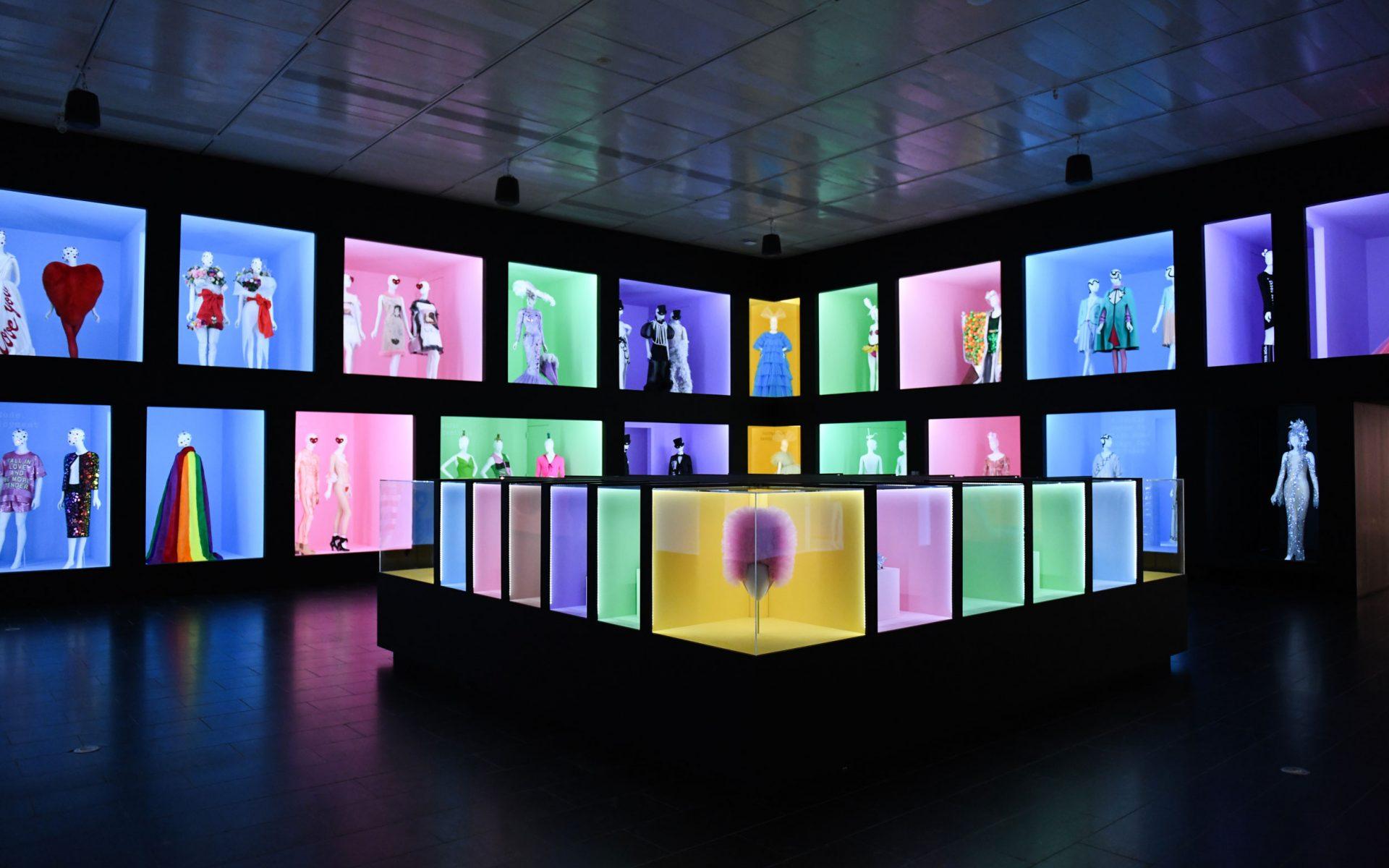 Don't Miss These 9 Incredible Museum Shows This Summer
From The Met's campy fashion extravaganza to a sprawling ode to Leonard Cohen at the Jewish Museum, here's what not to miss this season
This summer, New York's premier cultural institutions have unveiled a slew of dynamic exhibitions covering the worlds of fashion, architecture, and design. With the hottest month just around the corner, Galerie has rounded up the top nine must-see shows of the season, including The Met's campy fashion extravaganza and a sprawling ode to Leonard Cohen at the Jewish Museum.
1. "Camp: Notes on Fashion"
The Metropolitan Museum of Art
With its title referencing Susan Sontag's famous essay "Notes on Camp," the Costume Institute's special fashion exhibition debuted during the Met Gala and instantly became one of the summer's most buzzed-about shows. The array of 250 objects centers on identity, satire, and artifice—shedding light on a tricky-to-define aesthetic with irreverent frocks by such design talent as Jeremy Scott, Marc Jacobs, Virgil Abloh, and (of course) Bob Mackie.
When: Through September 8
Where: 1000 5th Avenue, Manhattan
2. "Diedrick Brackens: Darling Divided"
The New Museum
Be sure to catch fast-rising artist Diedrick Brackens's first solo museum show, which features a new collection of his weavings that are rife with political and social commentary. Bringing together West African, European, and Southern American textile traditions, the Texas-born talent conjures both abstract and figurative motifs that contemplate black and queer identity in America.
When: Through September 15
Where: 235 Bowery, Manhattan
Recommended: Three Artists to Discover at Art Aspen
3. "Leonard Cohen: A Crack in Everything"
The Jewish Museum
The first-ever show devoted to Leonard Cohen, the famed singer-songwriter of "Suzanne," "Bird on a Wire," and "Hallelujah," this exhibition presents commissioned artworks by artists (among them Tacita Dean, Taryn Simon, and Christophe Chassol) who have found inspiration in his work. This multimedia show also presents sketches by Cohen himself, as well as an immersive installation that plays songs he idolized by renowned musicians Lou Doillon, Ragnar Kjartansson, and Richard Reed Parry.
When: Through September 8
Where: 1109 5th Avenue, Manhattan
4. The 2019 Whitney Biennial
The Whitney Museum of American Art
Originally introduced by Whitney founder Gertrude Vanderbilt Whitney in 1932, the institution's highly anticipated Biennial always seems to cause a stir by tackling hot-button themes that are being explored by the most innovative American artists working today. (This year's show has been no exception, with the recent resignation of Warren Kanders, the board's vice chairman, following the withdrawal of eight artists.) As a result, it's become an even more important platform for the 75 talents who work in a range of media to represent the country's diverse history and communities.
When: Through September 22
Where: 99 Gansevoort Street, Manhattan
Recommended: The 9 Most Captivating Paraiba Tourmaline Jewels to Covet this Summer
5. "Pierre Cardin: Future Fashion"
The Brooklyn Museum
The Brooklyn Museum presents Pierre Cardin's first New York retrospective in four decades, "Future Fashion." Displaying the French couturier's rare designs from the 1950s, vinyl and plastic creations, and Japanese-origami-inspired jackets, this remarkable show highlights some 70 objects emblematic of the Cardin's prolific career. Ranging from historical and contemporary haute couture and prêt-à-porter to trademark accessories, personal photographs, and excerpts from documentaries and feature films, this is not a show to miss.
When: Through January 5, 2020
Where: 200 Eastern Parkway, Brooklyn
6. "MOOD: Studio Museum Artists in Residence"
MoMA PS1
In light of the Studio Museum's David Adjaye–designed reconstruction, MoMA PS1 is presenting the Harlem institution's annual artist-in-residence exhibition. Featuring the work of the Studio Museum's 2018–19 residents Allison Janae Hamilton, Tschabalala Self, and Sable Elyse Smith, "MOOD" derives from trending hashtag #mood and explores site, place, and time as they relate to American identity and popular culture. Almost anything can be a #mood, as these artists work across a range of media and materials to manifest their perception of the present moment in the country.
When: Through September 8
Where: 22-25 Jackson Avenue, Queens
7. "Artistic License: Six Takes on the Guggenheim Collection"
The Solomon R. Guggenheim Museum
Celebrating the 60th anniversary of the Frank Lloyd Wright building, the Solomon R. Guggenheim Museum presents "Artistic License: Six Takes on the Guggenheim Collection," curated by six internationally recognized artists, Cai Guo-Qiang, Paul Chan, Jenny Holzer, Julie Mehretu, Richard Prince, and Carrie Mae Weems, who each had exhibitions at the museum over the years. The show is organized into themes pertaining to the social and political happenings in the years the displayed artworks were created. Beginning with an overview of the art historical canon, this cumulative exhibition features both well-known and rarely seen pieces, totaling 300 paintings, sculptures, works on paper, and installations.
When: Through January 12, 2020
Where: 1071 5th Avenue, Manhattan
8. "Nature—Cooper Hewitt Design Triennial"
The Cooper Hewitt Smithsonian Design Museum
Co-organized with the Netherland's first design museum, the Cube, "Nature—Cooper Hewitt Design Triennial" at the Cooper Hewitt Smithsonian Design Museum presents works by 62 international design teams. Artists work with scientists, engineers, social and environmental justice advocates, and philosophers to present objects, installations, and artworks that create a broad awareness about climate change.
When: Through January 20, 2020
Where: 2 East 91st Street, Manhattan
Recommended: Meet the Jurors of the Inaugural Galerie Emerging Artist Award
9. "Phenomenal Nature: Mrinalini Mukherjee"
The Met Breuer
"Phenomenal Nature" is Mrinalini Mukherjee's first retrospective in the U.S., displaying 57 of her fiber-based works, some of which incorporate ceramic and bronze materials. Highlighting the artist's interest in nature and creating forms that perfectly lie between abstraction and figuration, the show provides a unique look into how artists create their work today.
When: Through September 29
Where: 945 Madison Avenue, Manhattan
Next Post