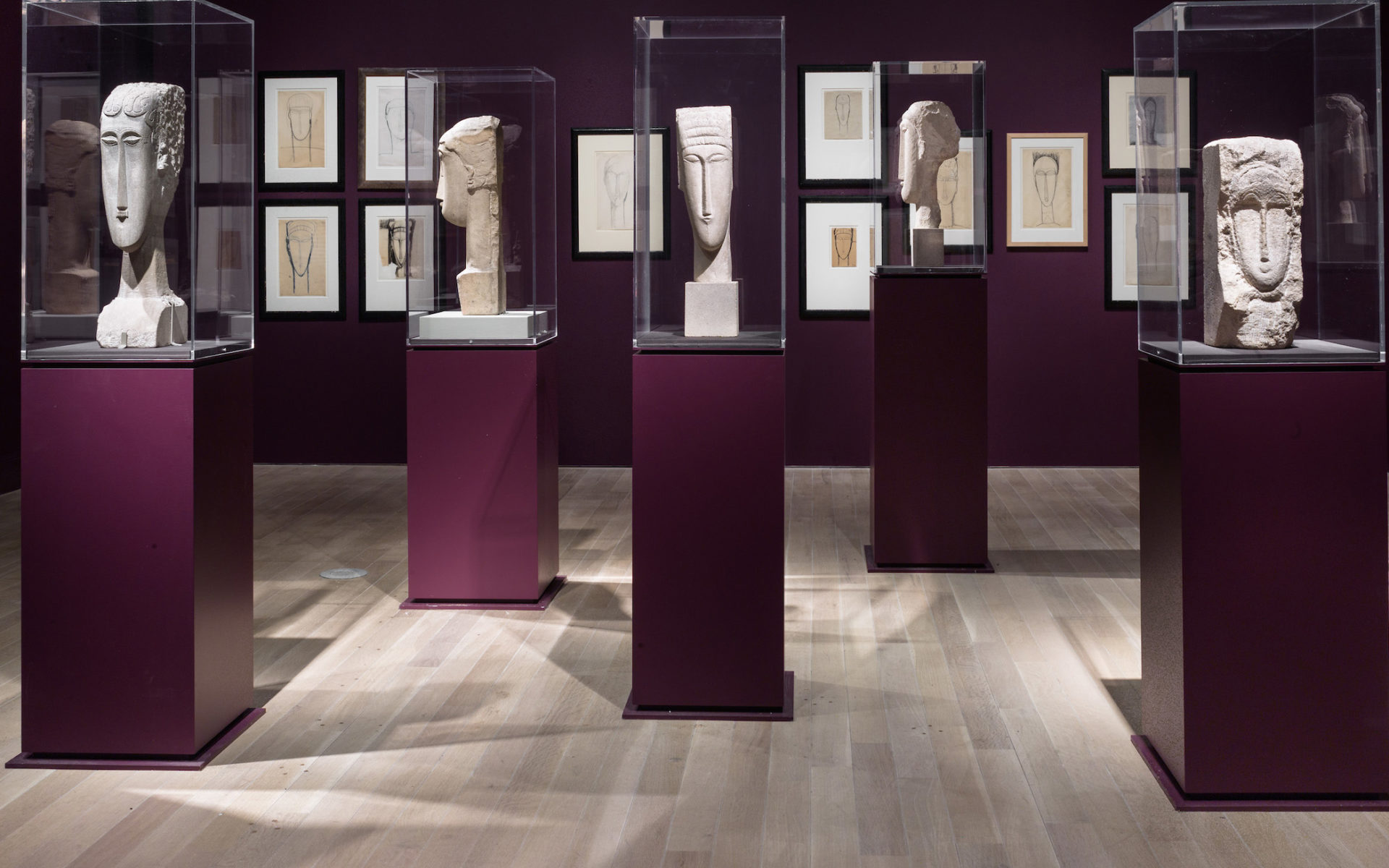 The Jewish Museum's Stirring New Modigliani Show
Featuring more than 150 works, the timely exhibition explores the artist's struggles with anti-Semitism
Amedeo Modigliani's beautiful portraits and nudes are widely celebrated by collectors and art enthusiasts alike. But what's lesser known is short, and somewhat tumultuous life. Born in Tuscany to Sephardic Jewish parents, Modigliani was challenged to discover his artistic identity from the very beginning of his career. After moving to Paris in 1906, at age 22, the artist quickly encountered the rampant anti-Semitism engulfing Europe. The assimilation into Parisian society that followed forced the artist to channel themes of racial diversity into his work. Now, New York City's Jewish Museum has gathered some 150 works for "Modigliani Unmasked," a stirring new exhibition on view through February 4, 2018.
"When Modigliani came to Paris he had never experienced anti-Semitism," explains curator Mason Klein. "To understand Modigliani the way he understood himself allows us to discover what his portraiture was really about and how he engaged the social realities of pre-war Paris."
Featuring mostly drawings, the exhibition comprises around 150 works from the collection of Dr. Paul Alexandre, one of the late artist's closest confidants and a principal buyer of his earliest works. Included in the show are an unfinished portrait of Alexandre—making its U.S. debut—as well as life studies, female nudes (like one of Russian poet Anna Akhmatova), drawings of caryatids and heads, and impressions of the theater.
Objects sourced from various cultures (African, Greek, Egyptian, and Khmer) are juxtaposed with Modigliani's artwork so as to reference his influences during this fruitful period. "Modigliani was a portraitist, but he saw that identity was never quite certain," says Klein, adding that the exhibition "allows viewers to think of Modigliani in a broader and more relevant way—certainly more relevant to the world we are living in today."
"Modigliani Unmasked" is on view through February 4, 2018 at the Jewish Museum, 1109 5th Avenue, New York City.
Next Post