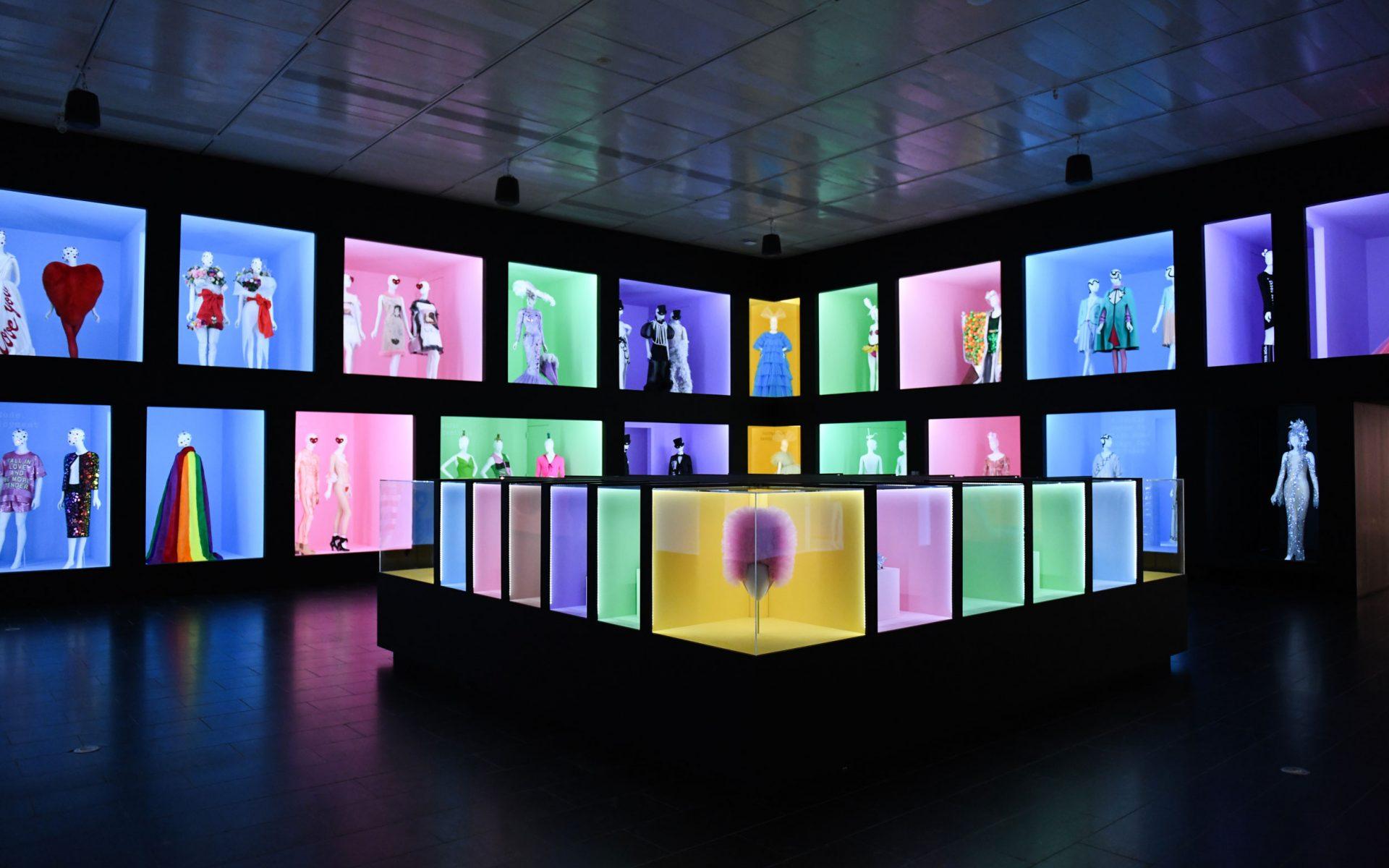 A First Look at 'Camp: Notes on Fashion' at the Metropolitan Museum of Art
We preview the Costume Institute's highly anticipated annual exhibition
What is camp? It's the hot question that has been on everyone's lips since October, when the Metropolitan Museum's Costume Institute announced that its exhibition "Camp: Notes on Fashion," which opens to the public on Thursday, would be the theme for the annual Met Gala.
In 1964, Susan Sontag wrote that camp could be defined as an aesthetic "sensibility," something with a "love of the unnatural: of artifice and exaggeration." It is over-the-top, outré, even kitsch. "It is the love of the exaggerated, the 'off,' of things-being-what-they-are-not," she wrote. Her essay "Notes on 'Camp,'" a 58-point listicle on the varied interpretations of camp, is the jumping-off point for the exhibition. And the eclectic display confirms there is indeed no easy definition or interpretation.
Recommended: Explore Grace Kelly's Most Iconic Looks at the Christian Dior Museum
"I've been asked two questions: 'Why?' And, 'What is camp?'" said head curator of the Costume Institute, Andrew Bolton, at the press preview on Monday. "We have experienced a resurgence of camp, which is something that usually comes out in moments of social and political instability. Camp is by its nature subversive. It reacts with public opinion," he explained. "But understanding what it is is more difficult. It's like attempting to sit in the corner of a circular room."
"It's a word that is so close to my everyday philosophy," said Gucci's artistic director and fashion's enfant terrible, Alessandro Michele, embodying the message by wearing a patterned floral blazer, red hat, and his signature long locks. (Michele is cochair of the gala, which takes place May 6.) "It's beautiful how Andrew has given space to a phenomenon that doesn't speak only of clothes but a way of life."
The exhibition is divided into two main sections: The first is an etymological exploration of camp, and the second is dedicated to its aesthetic. Things kick off with a series of bubblegum-pink galleries that look back at the word's derivation from the French de camper, meaning "to flaunt or pose."
There is a small bronze statue of Antinous, Hadrian's lover, depicted in a signature contrapposto stance, hips cocked to the side. Nearby, a painting of Louis XIV reflects a similar attitude—one leg in front, hand on hip, and showing off his magnificent robe, silk stockings, and red-bowed shoes. It's here we also learn that camp was first used in Molière's 1671 play, The Adventures of Scapin, and a small original manuscript is paired with a tiny porcelain figure of Scapin.
A voiceover reads definitions of the word in a soothing, almost robotic voice only to be interrupted by Judy Garland singing "Over the Rainbow."
"These galleries are deliberately claustrophobic," said Bolton. "They serve as whispering galleries both physically and metaphorically, reflecting the underground nature of its beginnings."
Next up is the so-called Sontagian room, a space that acts as a "bridge between the two sections." Notes from Sontag's essay run digitally along the top in a Jenny Holzer–esque installation. Forty art and design objects from the Met's permanent collection are sprinkled throughout: a colored glass Tiffany lamp paired with Aubrey Beardsley drawings and a 1925 dress by Edward Molyneux, for example, or Caravaggio's The Musicians from 1597 with a hand-painted silk taffeta dress from 1780. Sontag was said to be intimately familiar with the collection, and Bolton calls her the curator of this room.
Recommended: Explore Grace Kelly's Most Iconic Looks at the Christian Dior Museum
The pièce de résistance, and an Instagrammer's dream, is the central room, a Technicolor jewel box containing 130 bold, fanciful fashions from the 1980s to the present. The text, which features quotes from Sontag, other camp scholars, and designers, serve as pithy Instagram captions.
"If the first part was like whispering galleries, this room is an echo chamber," said Bolton. There are fanciful hats and accessories by Elsa Schiaparelli and Karl Lagerfeld and a dazzling assortment of outfits, including Bjork's famous 2001 "swan dress," by designer Marjan Pejoski.
"Looking through the rooms there is a social and political message to live how you want," said Michele. "In the end," added Bolton, "the ultimate purpose is to put a smile on our faces and a warm glow in our heart."
"Camp: Notes on Fashion" opens May 9 and runs through September 8.
Next Post