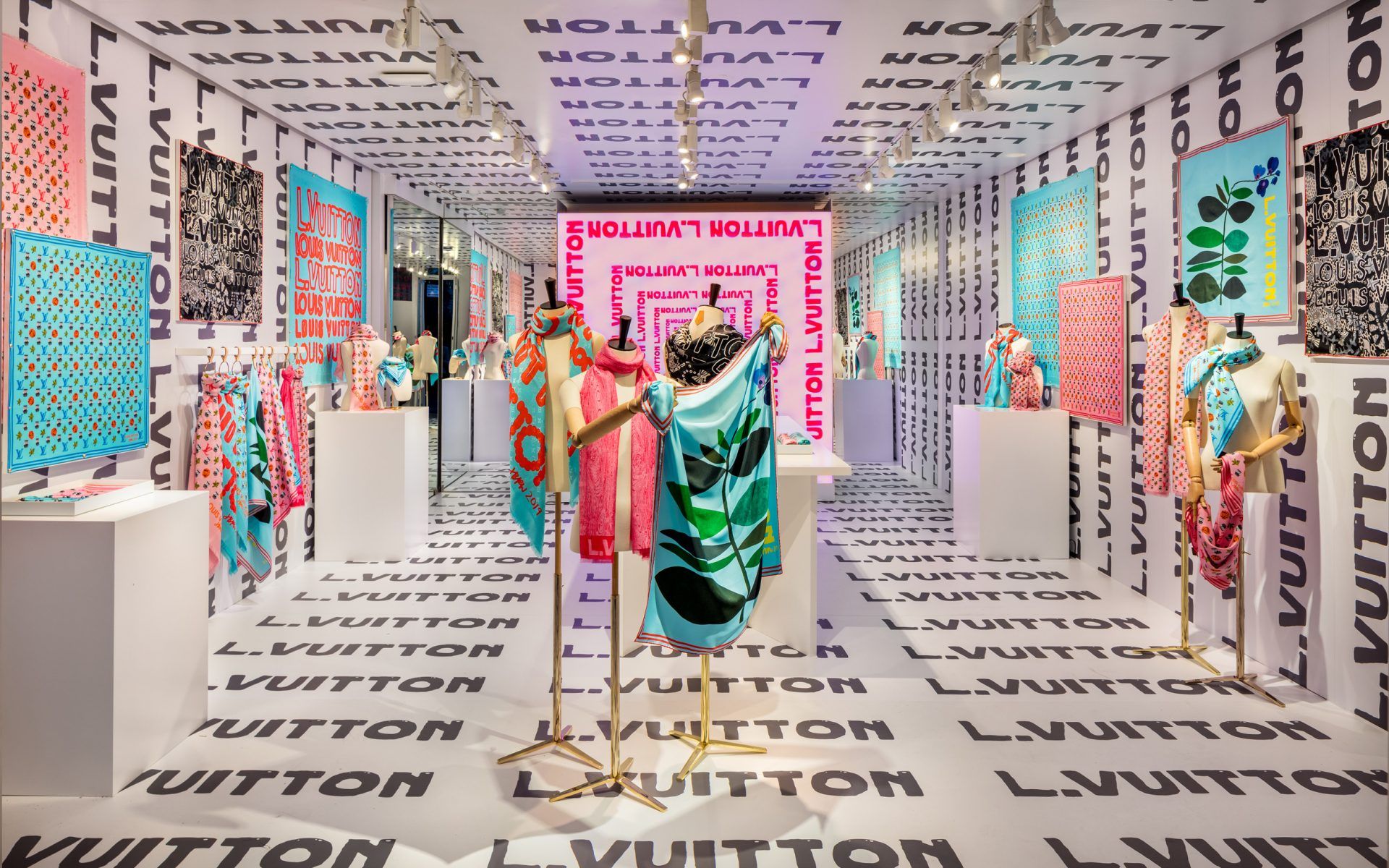 See Louis Vuitton's Delightful New Accessories by Jonas Wood
The 11-piece collection of carrés, shawls, and stoles will be available at a pop-up in New York starting September 6
Following Louis Vuitton's release of its six Artycapucines bags—a decorative reimagining of the house's iconic Capucines handbag by artists such as Jonas Wood—the famed atelier is unveiling a delightful collection of textiles conceived by the Los Angeles–based painter, whose work has been compared to David Hockney and Henri Matisse. 
Available nationwide starting September 12, the 11-piece collection encompasses playful yet elegant carrés, shawls, and stoles, all featuring Wood's signature aesthetic (think graffiti-style lettering, basketballs, and various flora). The artist even nods to his wife, the ceramist Shio Kusaka, by incorporating an illustration of one of her high-contrast pots in the design.
Recommended: 6 Major Artists Reimagine Louis Vuitton's Classic Capucines Bag
Wood borrowed from his recent "Clippings" series for two of the silk carrés, which pop with bright blues, greens, and yellows. A third carré features a double-sided pattern inspired by a wallpaper sample taken from the home of Wood's grandfather. In addition, a hot-pink stole boasts an intricate wood grain print hand-drawn by the artist. Prior to the national rollout, the line will be available at a pop-up at 122 Greene Street in SoHo, New York, starting September 6.
The French fashion house has a proud history of enlisting artists to collaborate on its designs. Among its past partnerships are collections featuring Sol LeWitt, James Rosenquist, Andrée Putman, Takashi Murakami, Richard Prince, Stephen Sprouse, and Yayoi Kusama, to name just a few.
The brand will kick off the collaboration on September 6 with a pop-up shop in New York City; the line will be available in stores nationwide starting September 12.   
Next Post