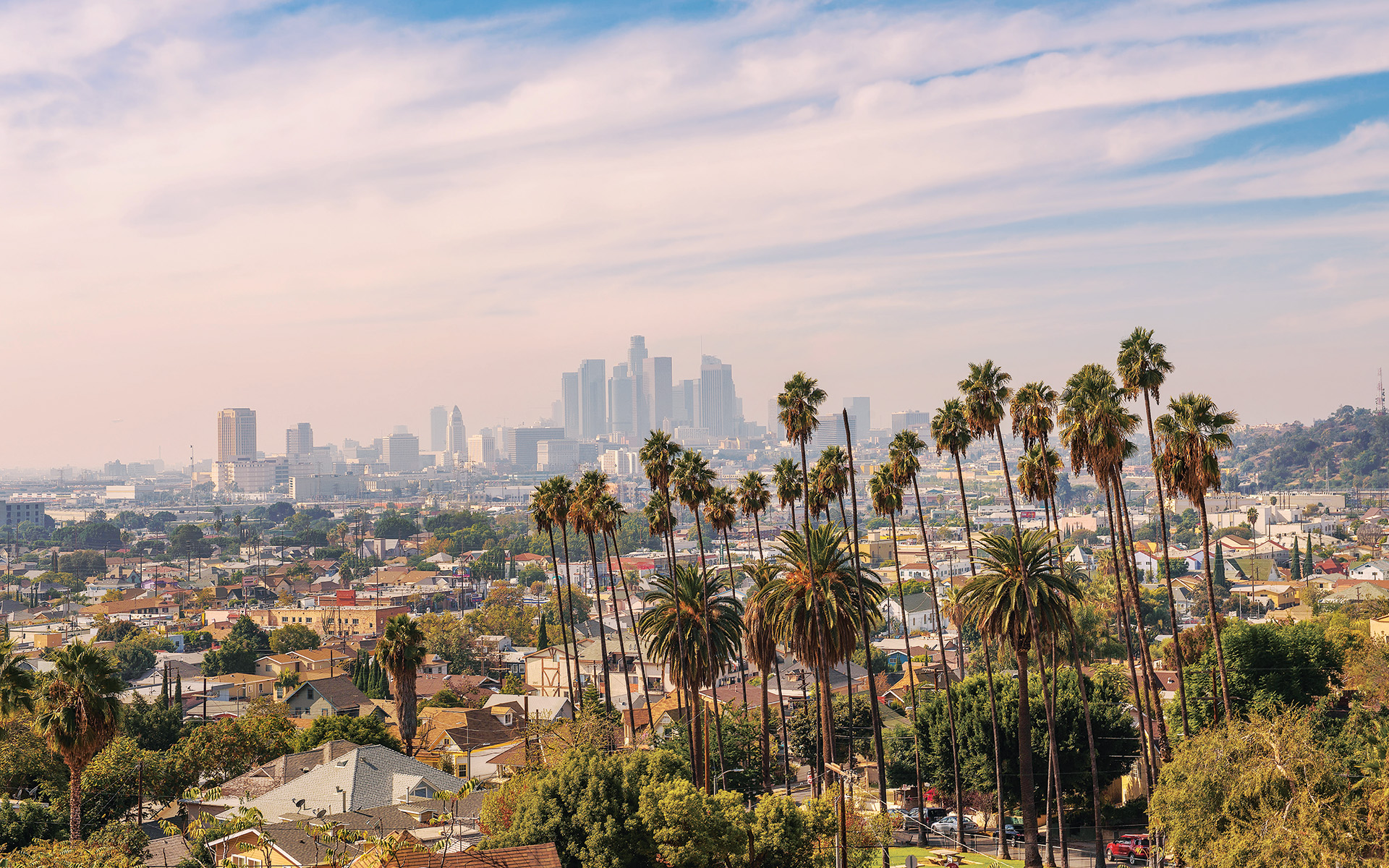 Why L.A.'s Booming Art Scene Is Hotter Than Ever
In the past year alone, a slew of galleries have opened or expanded their footprint in the Southern California metropolis
Whether it's the latest California gold rush or just an excuse to escape from New York, there's certainly a land grab afoot in the Los Angeles gallery ecosystem, with out-of-town dealers looking to stake a claim to what many consider the most inviting perch on the contemporary art circuit. In the past year alone, Lisson Gallery, Sean Kelly, Carpenters Workshop Gallery, Vito Schnabel Gallery, David Zwirner, Marian Goodman Gallery, Hauser & Wirth, Jessica Silverman, Albertz Benda, and Pace Gallery have opened up a new outpost (or are about to), partnered with an existing local gallery, tested the waters with a temporary space, or doubled down with a secondary (and larger) address.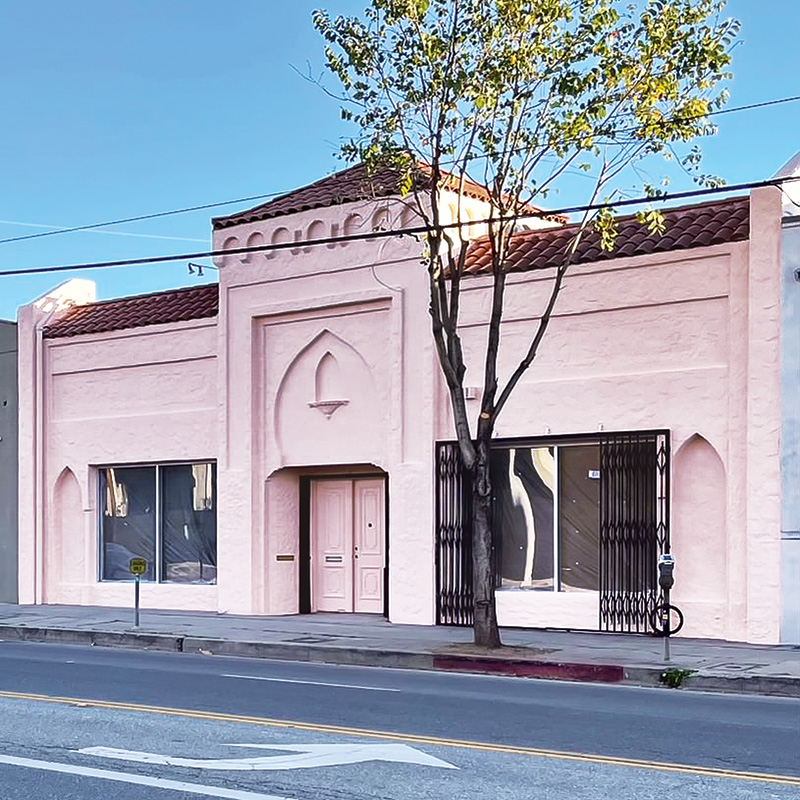 This isn't the first time the international art world has set its sights on L.A. The mid-'90s boom saw a similar invasion of—and ultimate retreat from—Tinseltown, but this current glut of intrigue seems like it might have staying power. "More than three-quarters of our artists hadn't had representation in Los Angeles," says Thomas Kelly, partner at Sean Kelly as well as the eponymous founder's son. Kelly, who is relocating his family to the West Coast, began researching a westward expansion in spring 2021. "We also didn't represent any artists that lived in L.A.," he adds. "That really jumped out at me."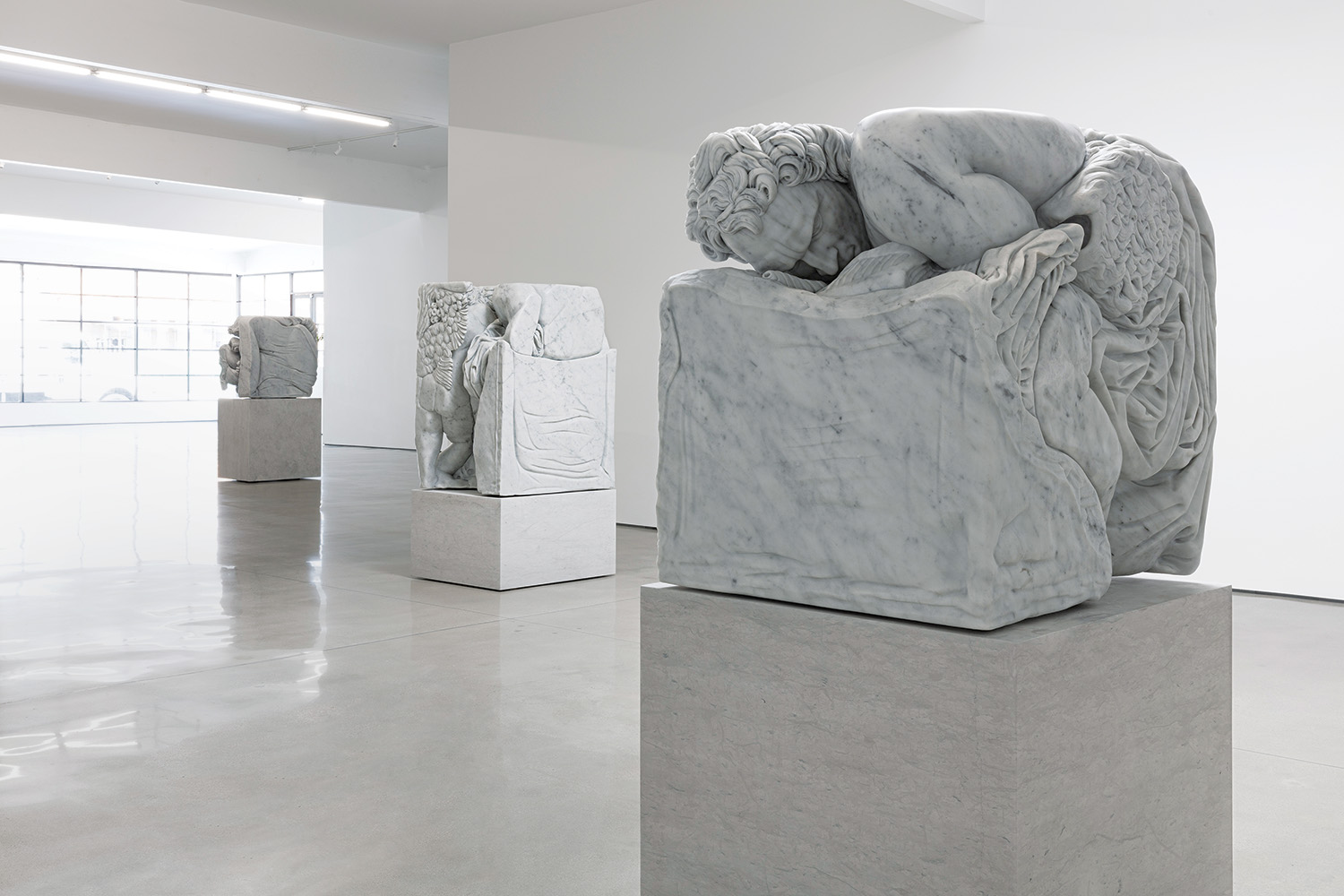 Although that has changed, Kelly hopes to attract more local artists to show at the gallery's new, 10,000-square-foot location on North Highland Avenue. Sean Kelly tapped Toshiko Mori, who designed one of his homes and the business's Hudson Yards flagship, to streamline the structure into a light-filled, Zen jewel box, which will open on September 17 with a show by Idris Khan, whose work complements Mori's clean-lined architecture. 
That section of Hollywood—currently home to a number of tastemaking local galleries, including Various Small Fires, Kohn Gallery, Nonaka-Hill, and Regen Projects—also welcomed the Hole L.A., which took over the old Kelly Paper store on North La Brea Avenue around the time of Frieze Los Angeles. This summer, the gallery hosted "Crush," a show of six arresting marble sculptures by Adam Parker Smith. "We have artists on the cusp who just need that stretch to level up," says Kathy Grayson, owner of the Hole, which is planning a works-on-paper show, fittingly titled "Kelly Paper," honoring the building's previous occupant. "Hopefully, this space will inspire not just our leveling up but theirs as well."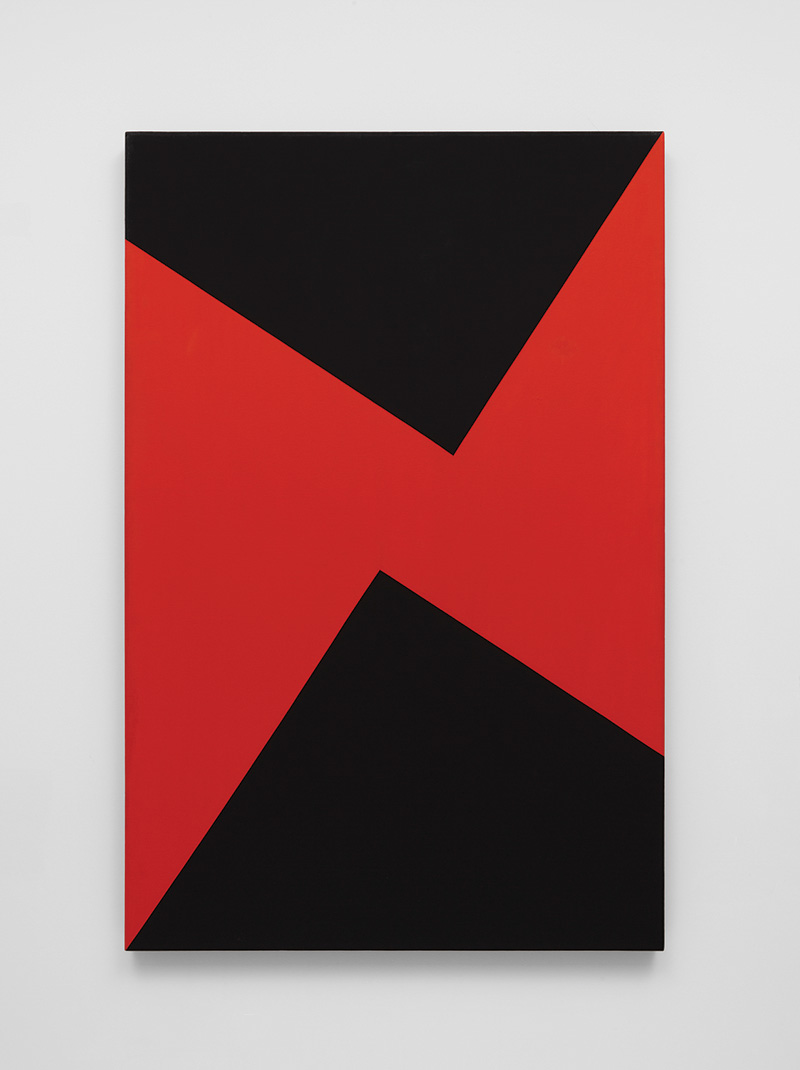 Just north, on Santa Monica Boulevard, Carpenters Workshop Gallery reworked a former guitar shop into an L.A. venue, adding a fourth space to its global footprint. Here, the gallery can feature the large-scale works it couldn't in New York, London, or Paris, such as the monumental Nacho Carbonell pieces that filled the showroom during the inaugural exhibit this summer. "In what we do with functional sculpture and collectible design, we're having a moment in Los Angeles that is more than a trend," says Ashlee Harrison, director of the Americas at Carpenters Workshop Gallery. "We are very much looking at this as a long-term investment."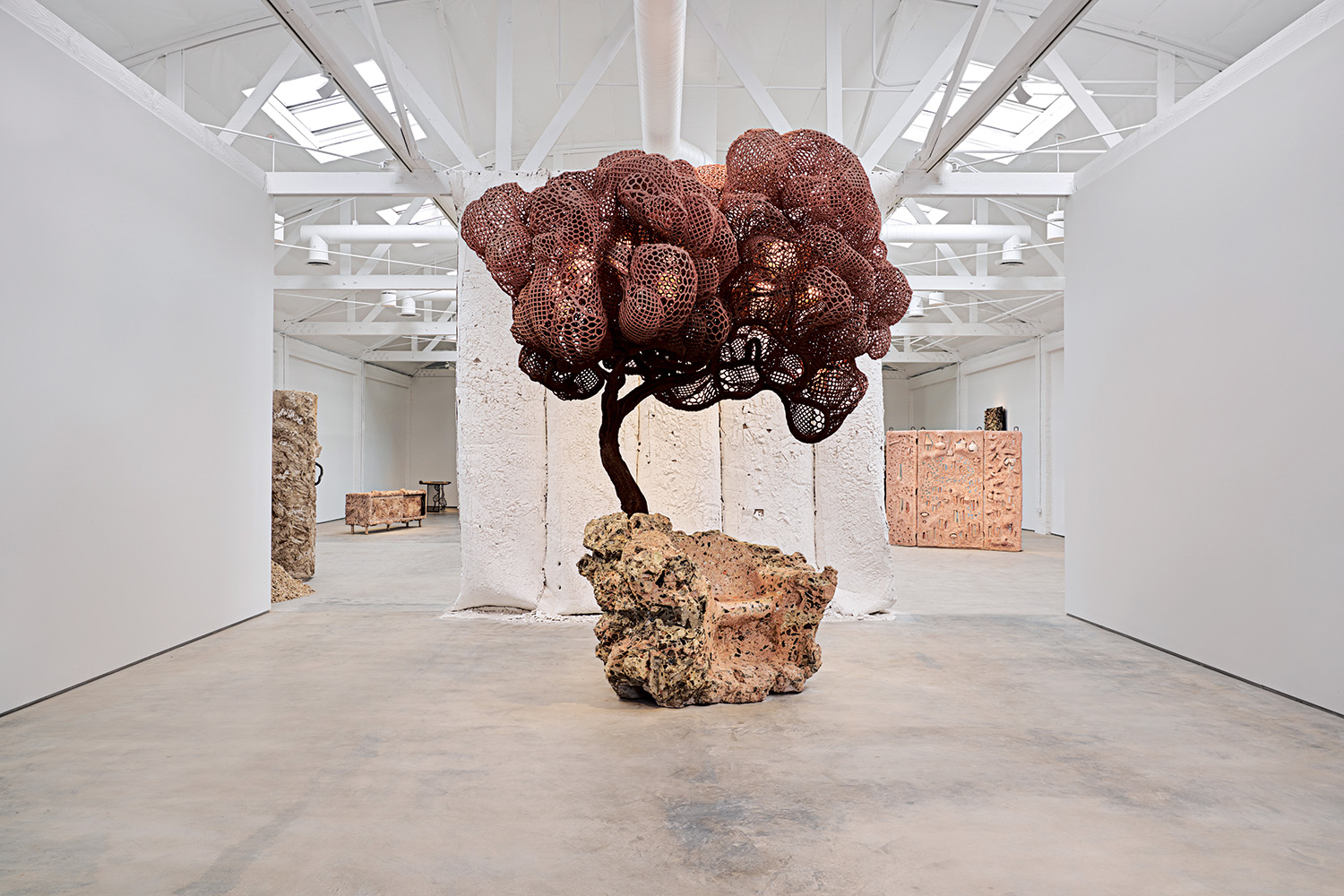 Nearby, new neighbors moved into actual twin carpenters' workshops. Gaga and Reena Spaulings Fine Art, based in Mexico City and New York, respectively, shared a walk-up gallery off MacArthur Park for five years and are reconfirming their commitment to the city with a voluminous space tucked behind a pink Moorish façade. Their new entity, Gaga & Reena Spaulings Los Angeles, has already exhibited a monumental 15-painting retablo by Mexican artist Karla Kaplun and a survey of works by the collaborative Art Club 2000.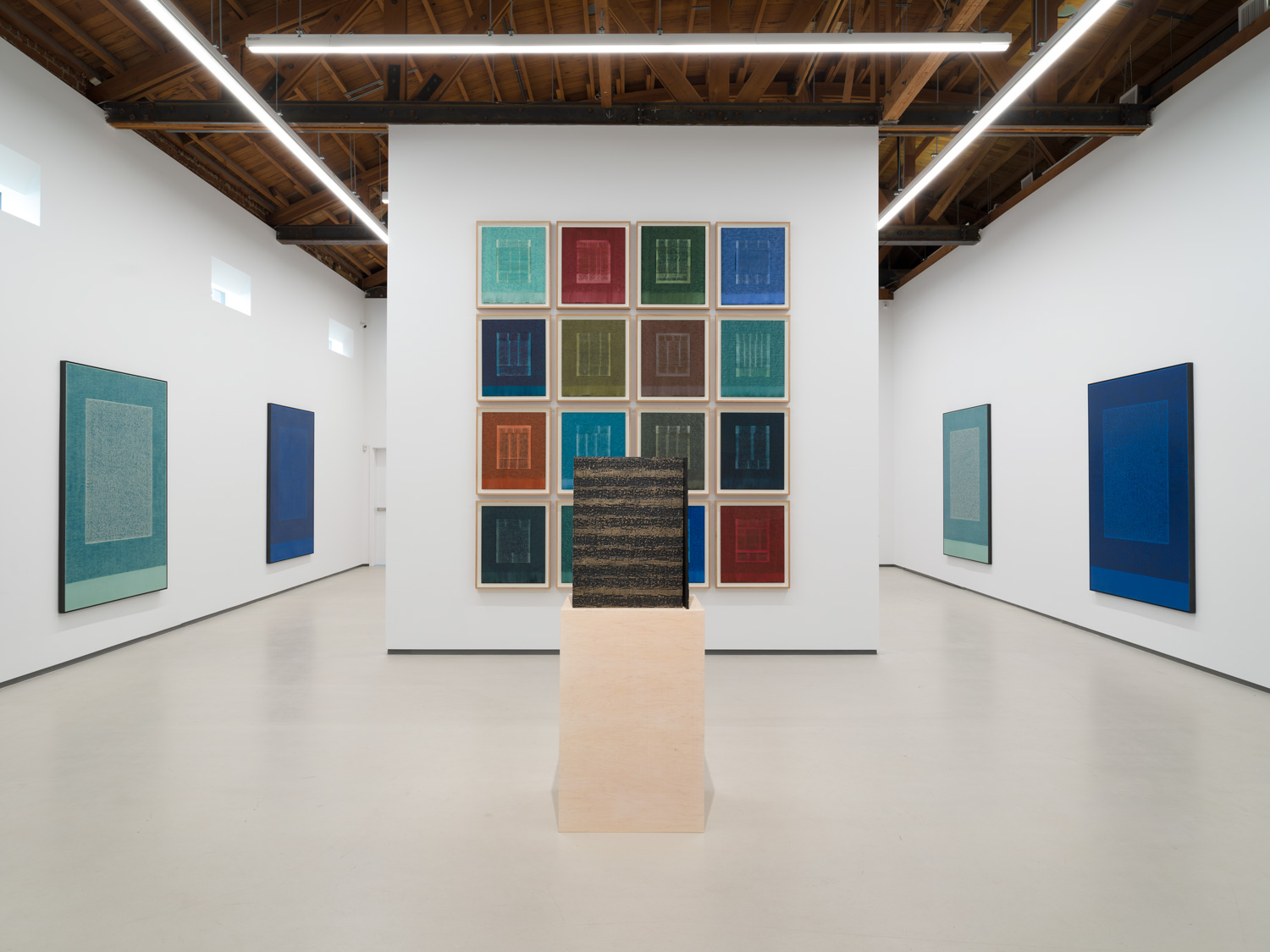 Next year, Marian Goodman will return to Hollywood with a 13,000-square-foot outpost in a historic former warehouse, redesigned by Johnston Marklee. Meanwhile, Hauser & Wirth, which opened a 116,000-square-foot Arts District venue in 2016, is also expanding to West Hollywood, taking over the '30s Spanish Colonial Revival Heritage Classics car dealership. "We are continuing our commitment to L.A.," affirms Stacen Berg, partner and executive director at Hauser & Wirth. "And we're following our established practice of creating several 'energy centers' in different neighborhoods in cities where we work."
If, as Nikola Tesla once said, you want to find the secrets of the universe, think in terms of energy, frequency, and vibration. For the foreseeable future, it looks as though the L.A. art world will be full of good, good, good vibrations.
A version of this article first appeared in print in our 2022 Fall Issue under the headline "Go West." Subscribe to the magazine.
Next Post