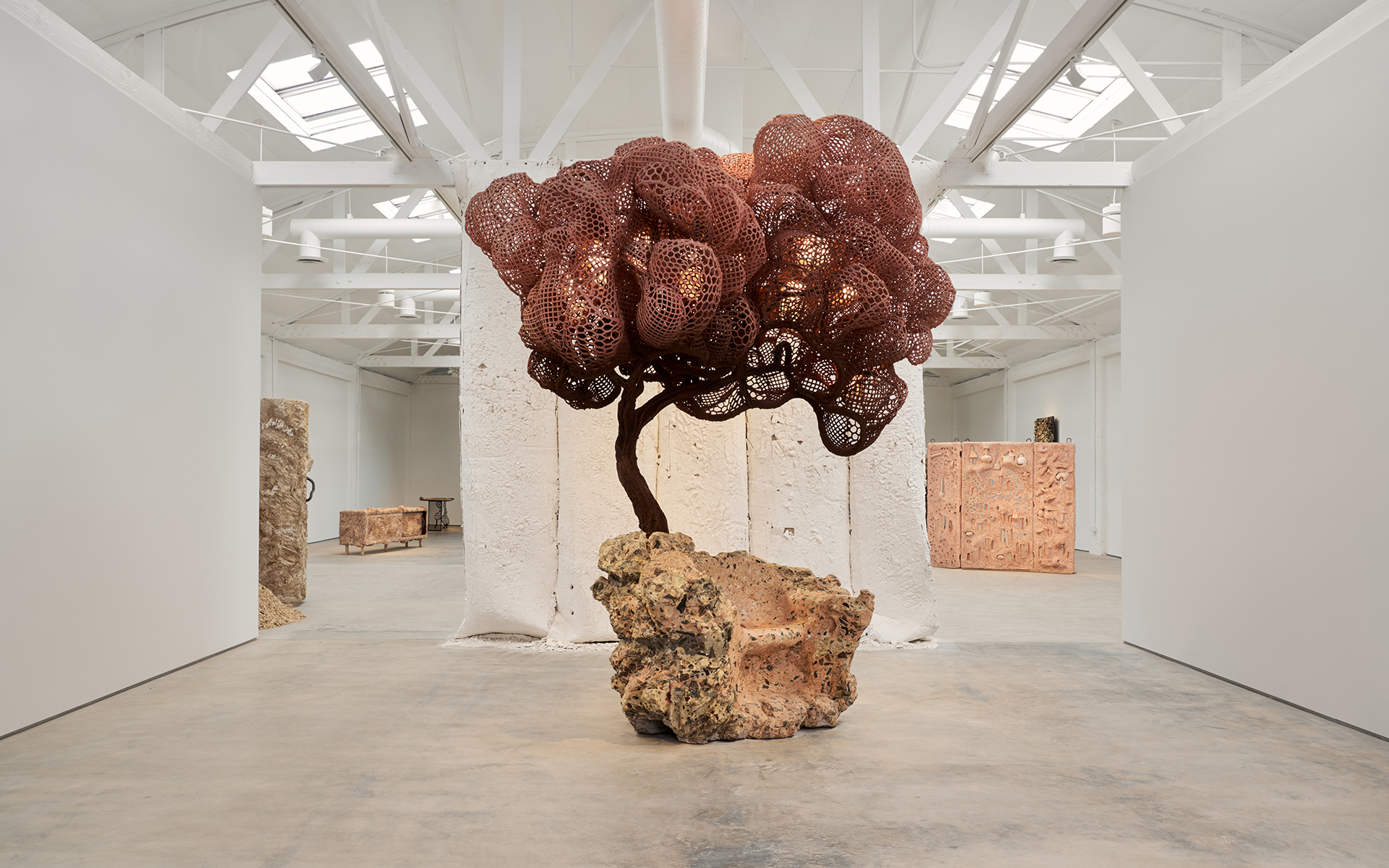 Nacho Carbonell Inaugurates Carpenters Workshop Gallery's New Los Angeles Outpost
The Spanish artist's sculptural pieces that blur the line between art and design are on view through September 9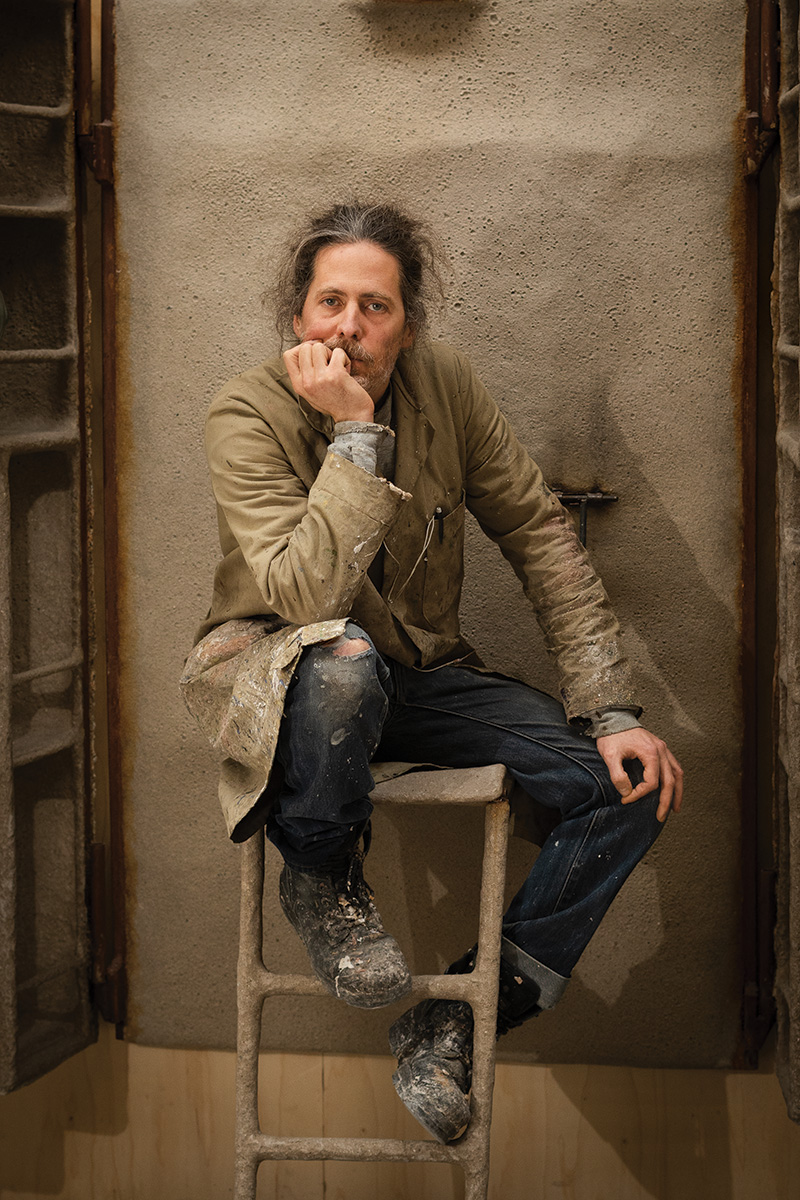 Beauty may only be skin-deep, but the ethereal works conceived by Spanish-born artist Nacho Carbonell possess an otherworldly allure that goes well beneath the surface. Blurring the line between art and design, Carbonell imbues each of his handcrafted pieces with a distinct personality that awakens the senses. "I always try to create a symbiosis between object and user," he says. 
The results are often revelatory—with imaginative benches resembling beehives, clusters of glowing light sculptures that evoke an enchanted forest, and numerous hybrid furnishings that reference cocoons. This adventurous approach earned him a Designer of the Future Award at Design Miami/Basel in 2009, and the intervening years have seen him build a staggering oeuvre of tactile "living organisms," as he sees them, many constructed from disused and recycled materials.
The next chapter of his experimental practice will be unveiled on June 25, when the Netherlands-based talent inaugurates the West Hollywood outpost of Carpenters Workshop Gallery with his latest collection, which includes tables, chairs, lighting, and cabinets—all of which were created in the past two years. "They asked if I could do something different," says the artist. "I didn't connect with tables in the beginning, but then the pandemic started."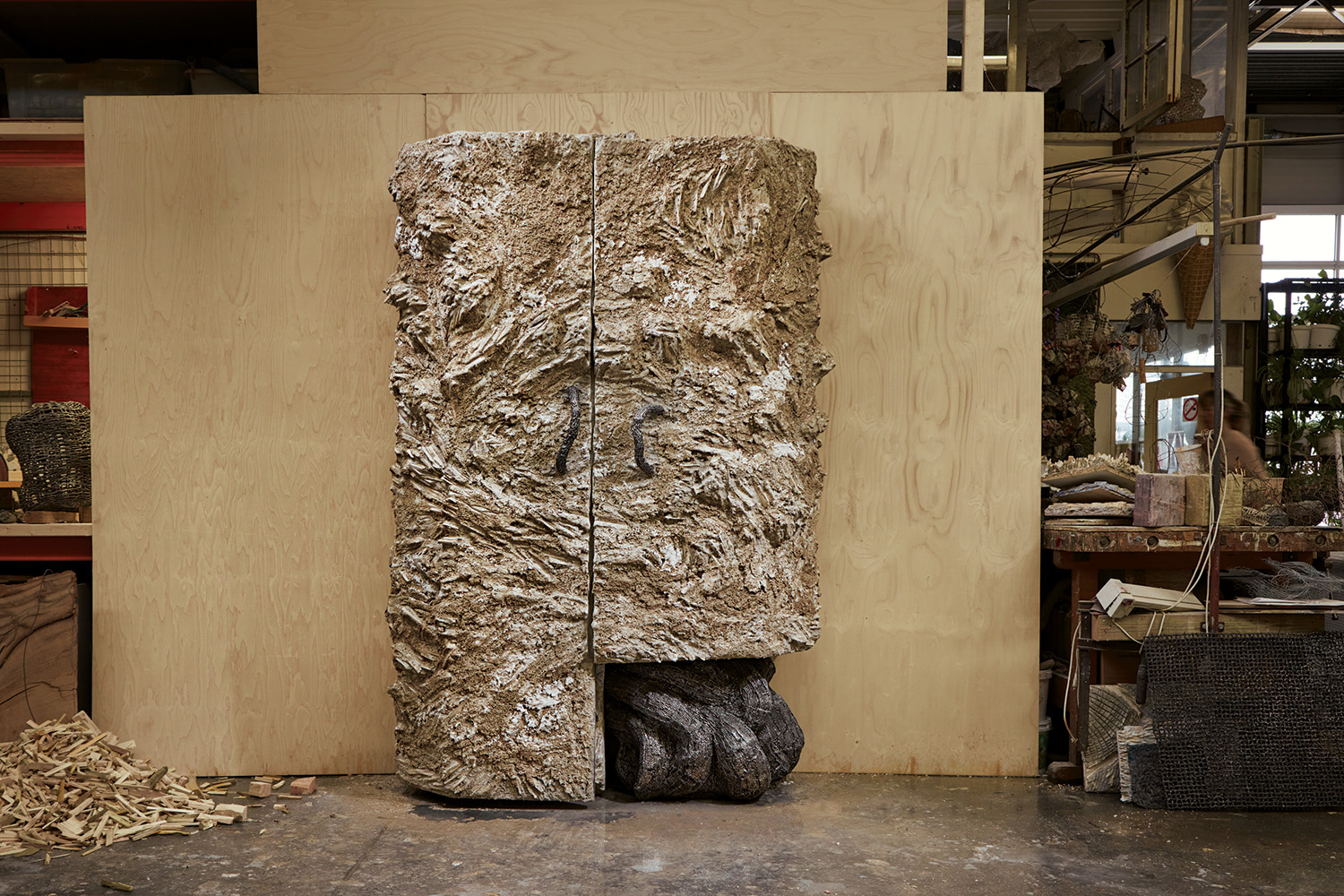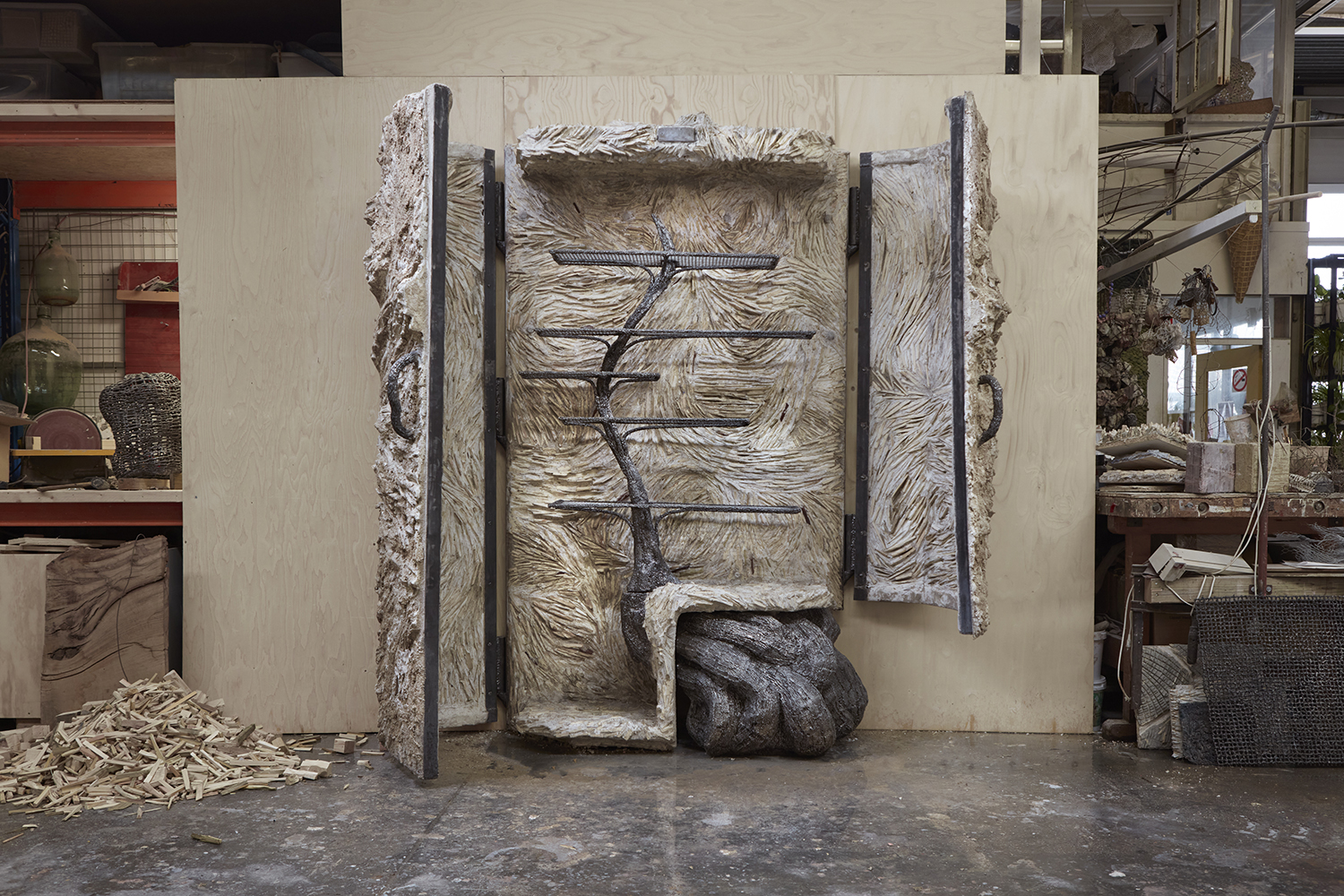 With remote work the new norm, Carbonell saw the humble desk as a landscape blessed with the ability to transport its user to another state of mind. "Human beings find comfort in difficult situations," he explains, noting that the time in quarantine allowed him to reflect on his childhood growing up in the Mediterranean port city of Valencia. "I decided to use things that were familiar to me, like sand, mesh, and discarded pieces of wood." Masterfully combining those elements, Carbonell conjured Black Net, a captivating desk with a subaquatic charm that certainly lends itself to establishing an innovative work-from-home setup. "The idea was to choose existing materials and rediscover them in a playful way," he adds.
"The idea was to choose existing materials and rediscover them in a playful way"

Nacho Carbonell
Also embodied in the new collection is Carbonell's fascination with digging below the façade to get to the heart of what makes an object special. One of the most complex pieces is a cabinet christened Contained Nature, which features a rough exterior that recalls the sunbaked earth of his hometown. "There are long, dry seasons in Valencia, and you get used to seeing the ground completely cracked before the rains come." When closed, the hulking object indeed takes on the aesthetic of the rugged desert landscape, anchored by what appears to be a knot of bulbous roots tangled at the base. Once the doors are open, however, an astonishing sight is revealed: The roots have sprouted into an elegantly twisting tree whose snakelike trunk provides a sturdy backbone for a series of shelves.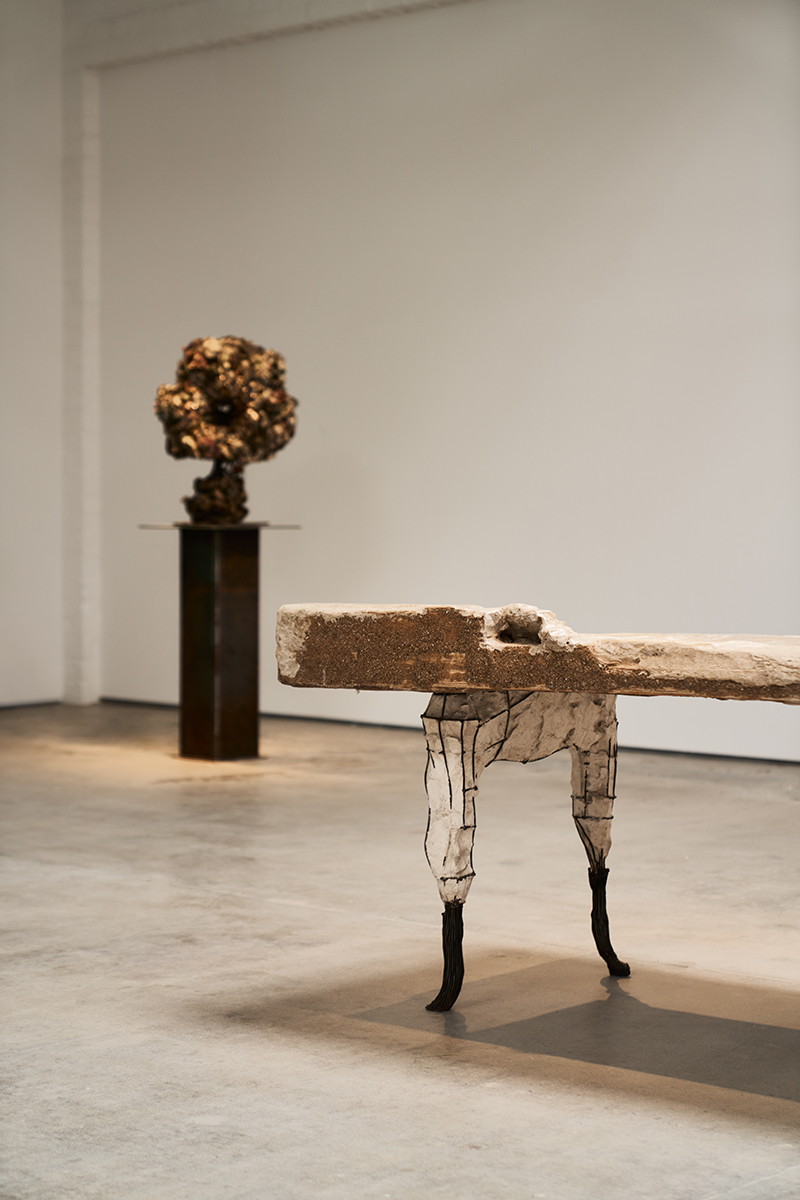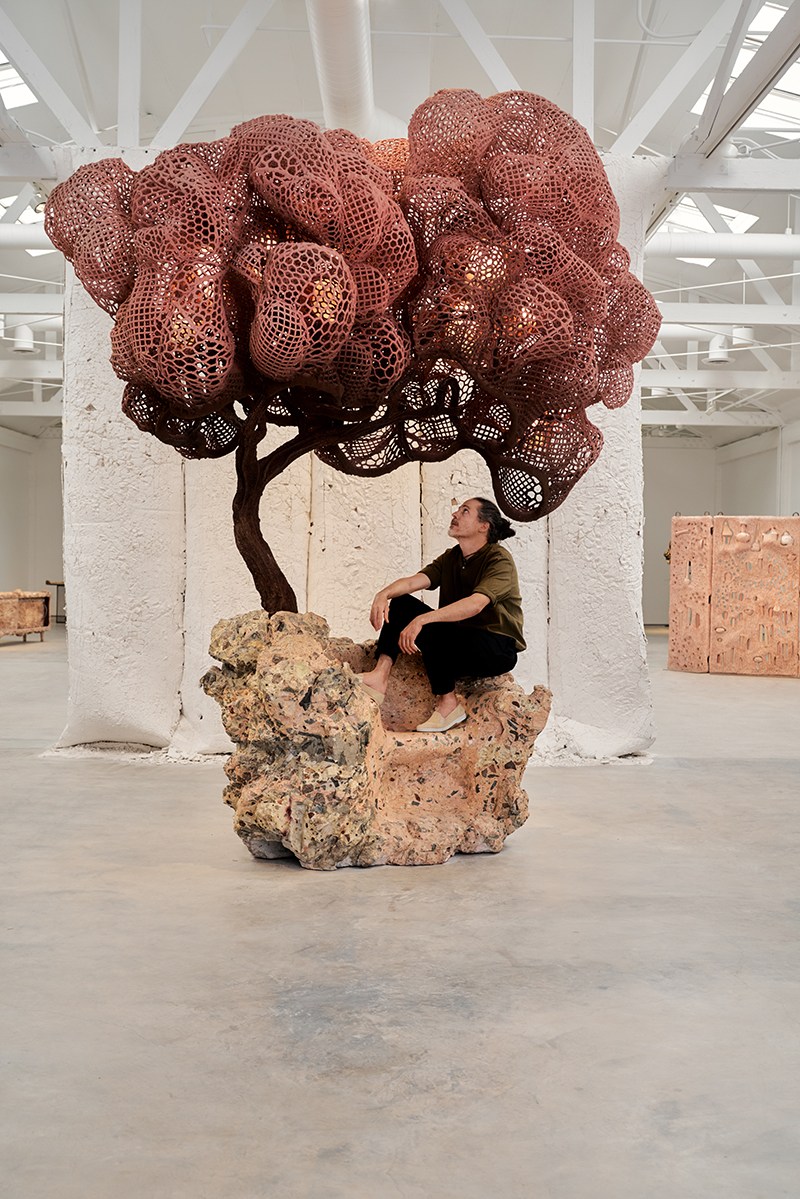 Capturing that singular moment of surprise has been a constant mission for Carbonell. "I always ask, What is behind that surface? What is below the skin? What is beneath the layer of sand?" he muses. "It's exciting because you never know exactly what you are going to discover."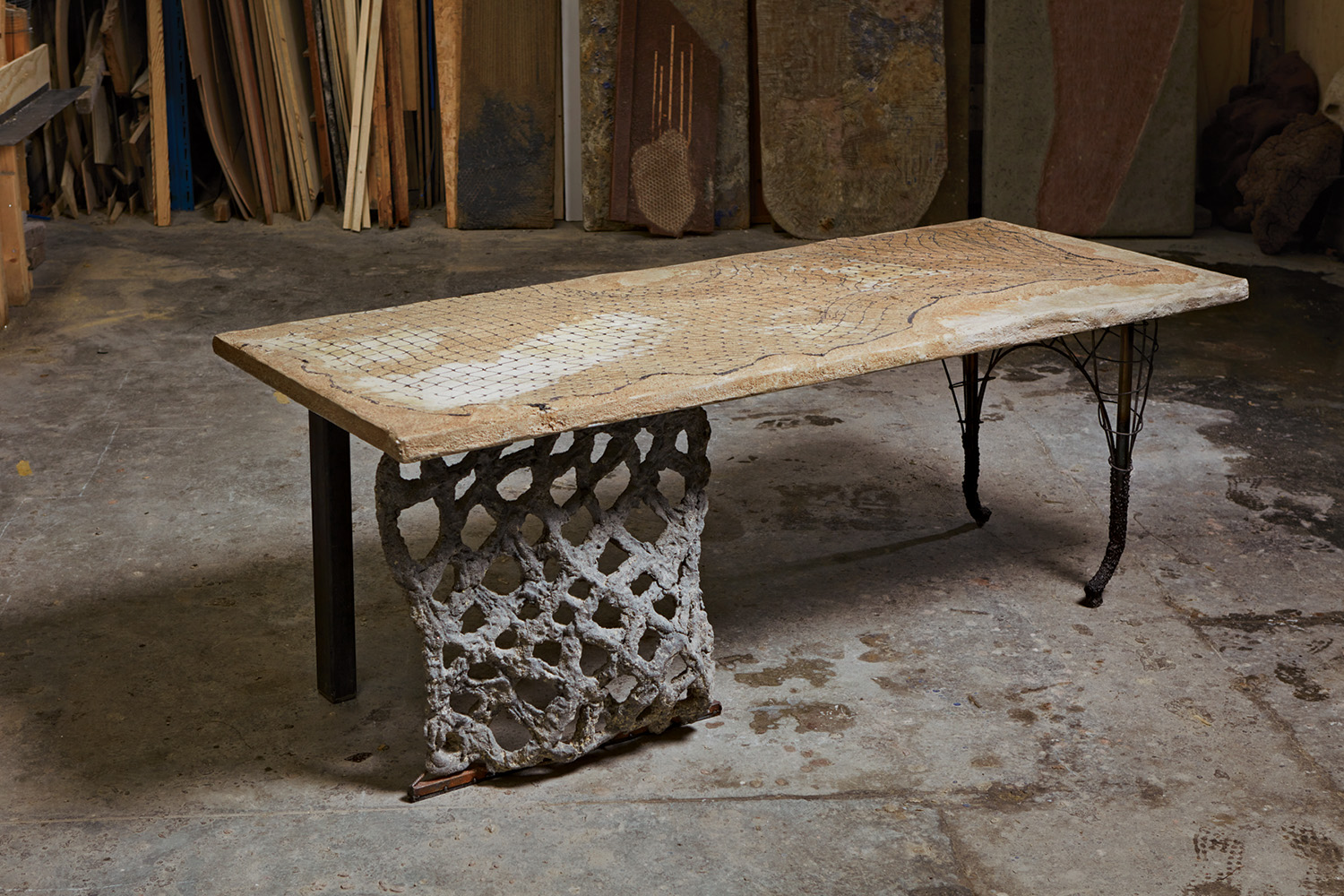 A version of this article first appeared in print in our 2022 Summer Issue under the headline "Second Nature." Subscribe to the magazine.
Next Post