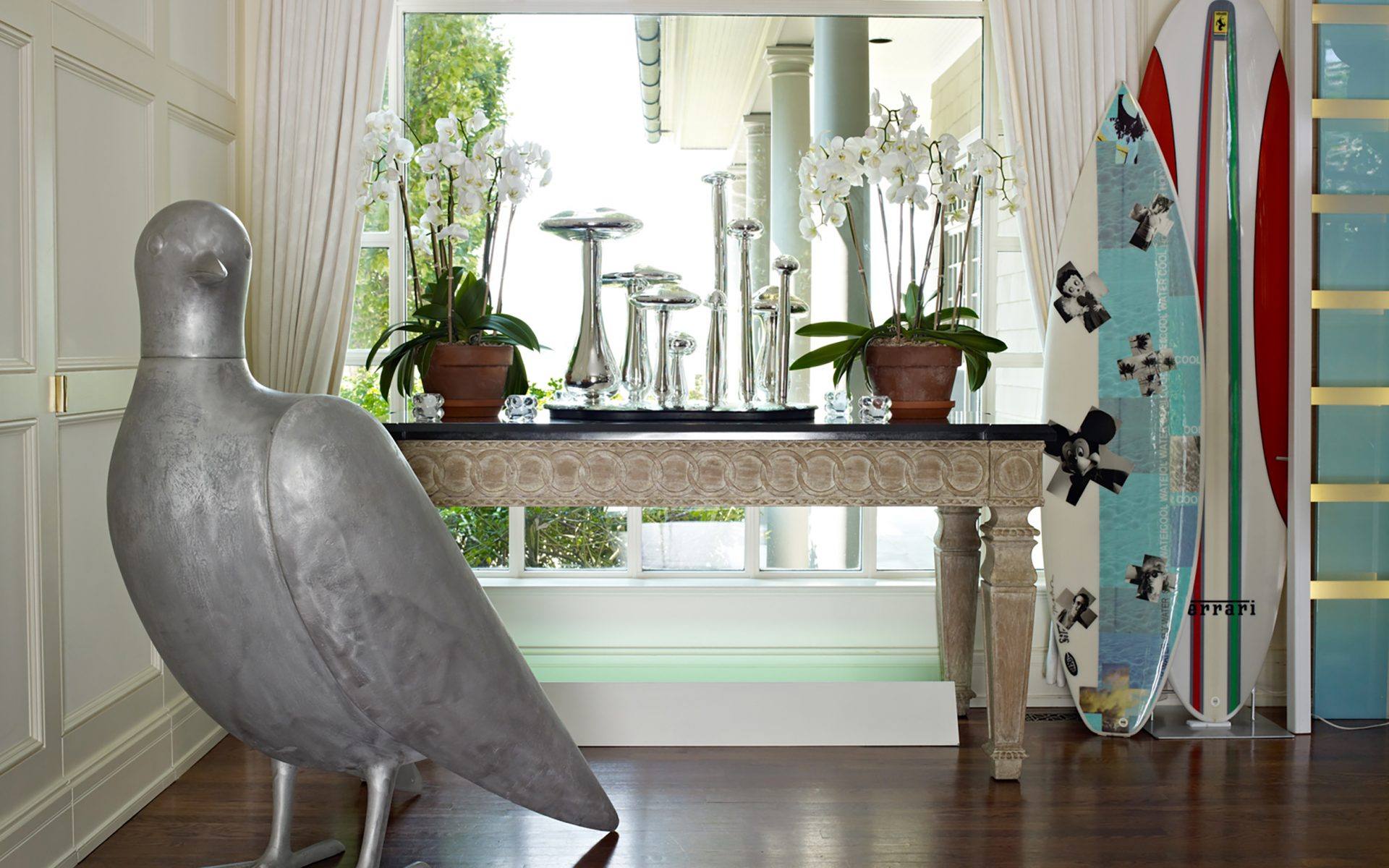 7 Enchanting Works by Les Lalannes from the Galerie Archives
See how the trailblazing French duo's spellbinding sculptures add whimsy to any setting
There is perhaps no artist duo that made as much impact on the world of modern sculpture as François-Xavier and Claude Lalanne. Eschewing the slick modernism popular in the 1960s, Les Lalanne's surreal sculptures and extraordinary decorative arts are a masterful blend of poetry and surrealism. The couple's highly distinctive visual language sparked a renewed interest in the natural world and the organic.
Utilizing an age-old Renaissance art of casting forms from life, Claude was able to achieve a remarkable sense of delicateness in her cast-bronze pieces. Her husband François-Xavier, meanwhile, sourced inspiration for his works in nature. As he once said, "the animal world constitutes the richest and most varied forms on the planet." His stylized yet simple animal forms were often functional too—attracting interior designers and furniture lovers as much as art aficionados. During Les Lalanne's heyday, illustrious clients included Valentino, Yves Saint Laurent, and Gianni Agnelli, who once ordered a flock of 20 sheep for his Milan apartment, designed by the Italian architect Gae Aulenti.
Today, their work is more coveted than ever, revealed in the staggering auction results they are commanding.
Over the years, Galerie has featured a number of notable residences featuring iconic Les Lalanne pieces, including the Provence retreat of collectors Ben Brown and Louisa Guinness and the Hamptons home of designer Richard Mishaan. Below, see how their spellbinding sculptures and objet inject a dose of whimsy and enchantment into these refined spaces.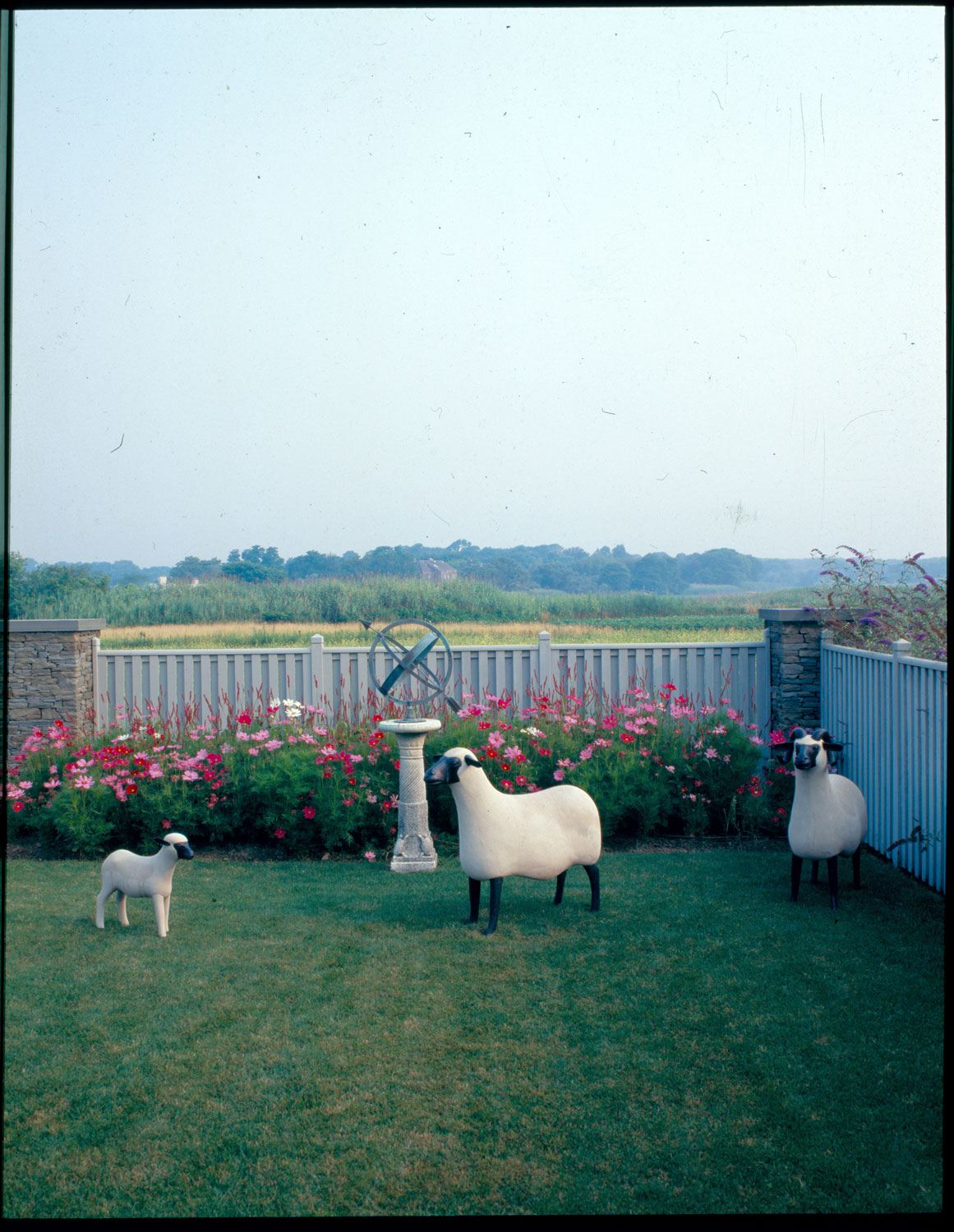 1. Richard Mishaan in Sagaponack
Acclaimed interior designer Richard Mishaan's garden at his Sagaponack home, which he shares with his wife, Marcia, and their two children. "I have three concrete Lalanne sheep I fell in love with 25 years ago at the Jean Gabriel Mitterrand Gallery in Paris," Mishaan tells Galerie. "They've moved around the house and garden and never failed to make me smile."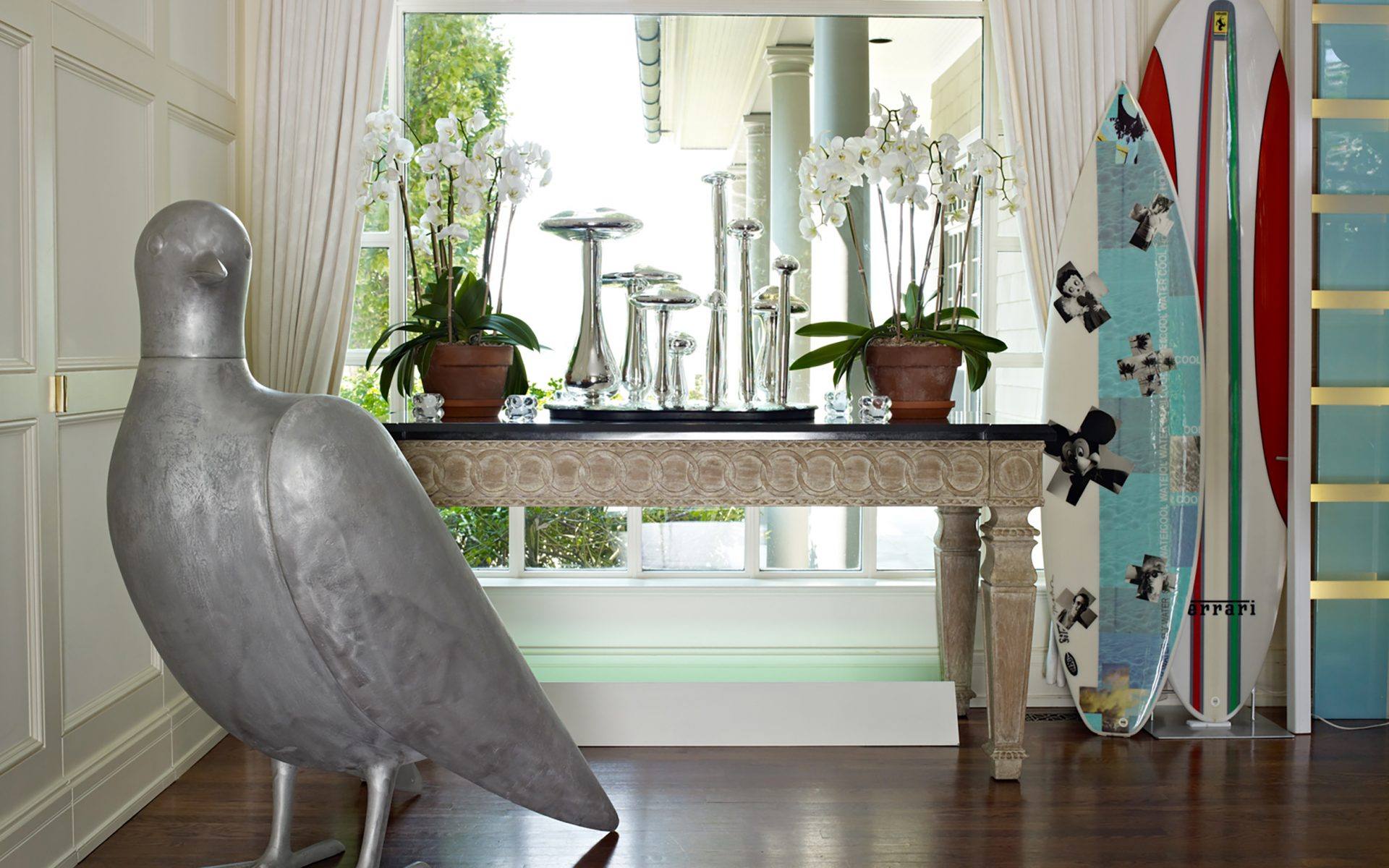 2. Richard Mishaan in Sagaponack
In the entry hall of Richard Mishaan's Sagaponick home is a curious bird chair by Les Lalanne. Also featured are artist Rob Wynne mushrooms and a collection of cheery colored surfboards. Recently, an extra large Le Grand Canard duck sculpture by the sold for $2 million at auction in Paris, more than double its initial estimate.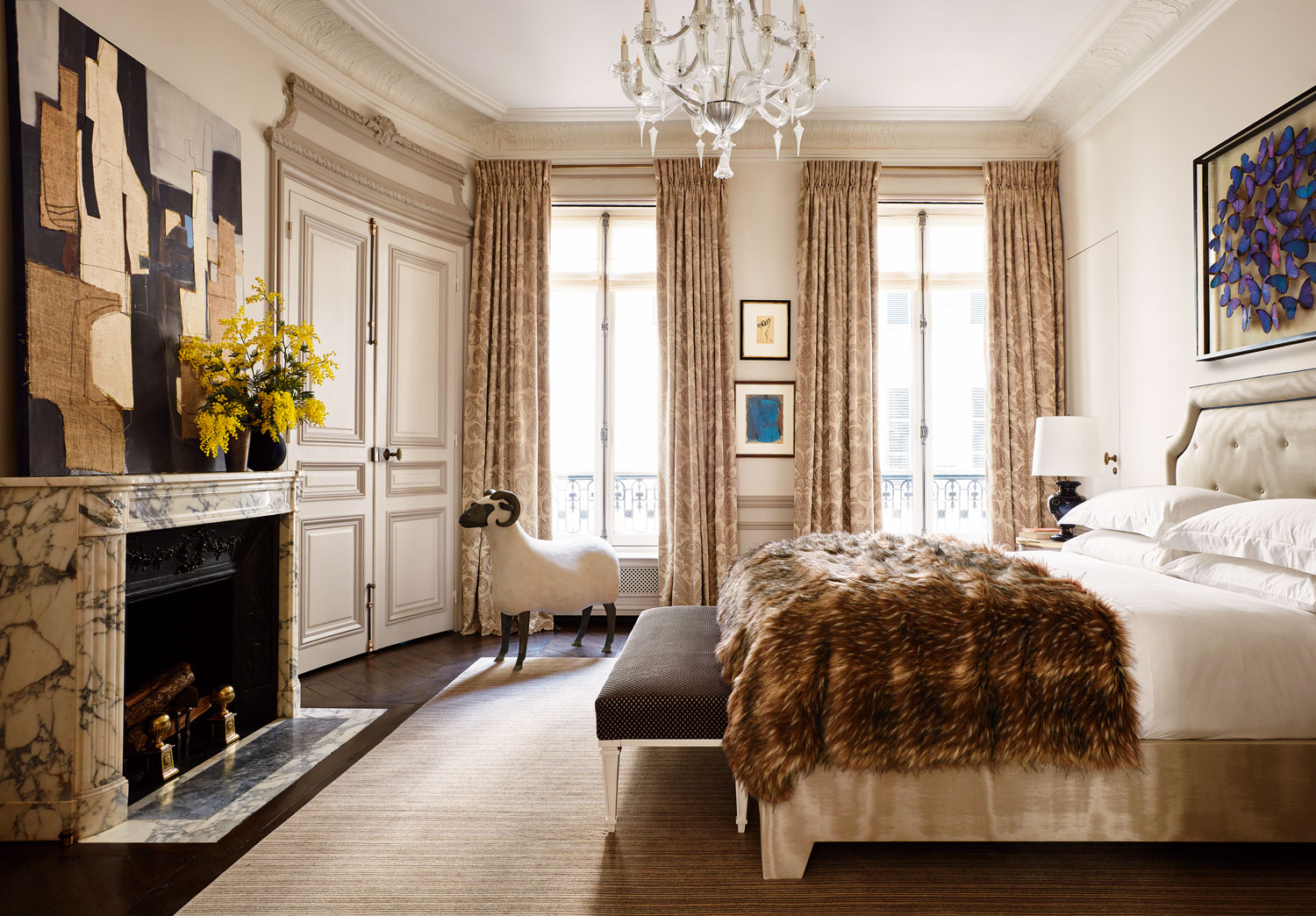 3. Champeau & Wilde in Paris
In the primary bedroom of a Paris pied-à-terre designed by Kelli Wilde and Laurent Champeau, a whimsical bélier sculpture by François- Xavier Lalanne commands attention by the window. The collage above the mantel is by Edoardo Menini. The bed is upholstered in a silk moiré and the curtains are of a damask, both by Dedar; the bench is covered in a Jim Thompson velvet.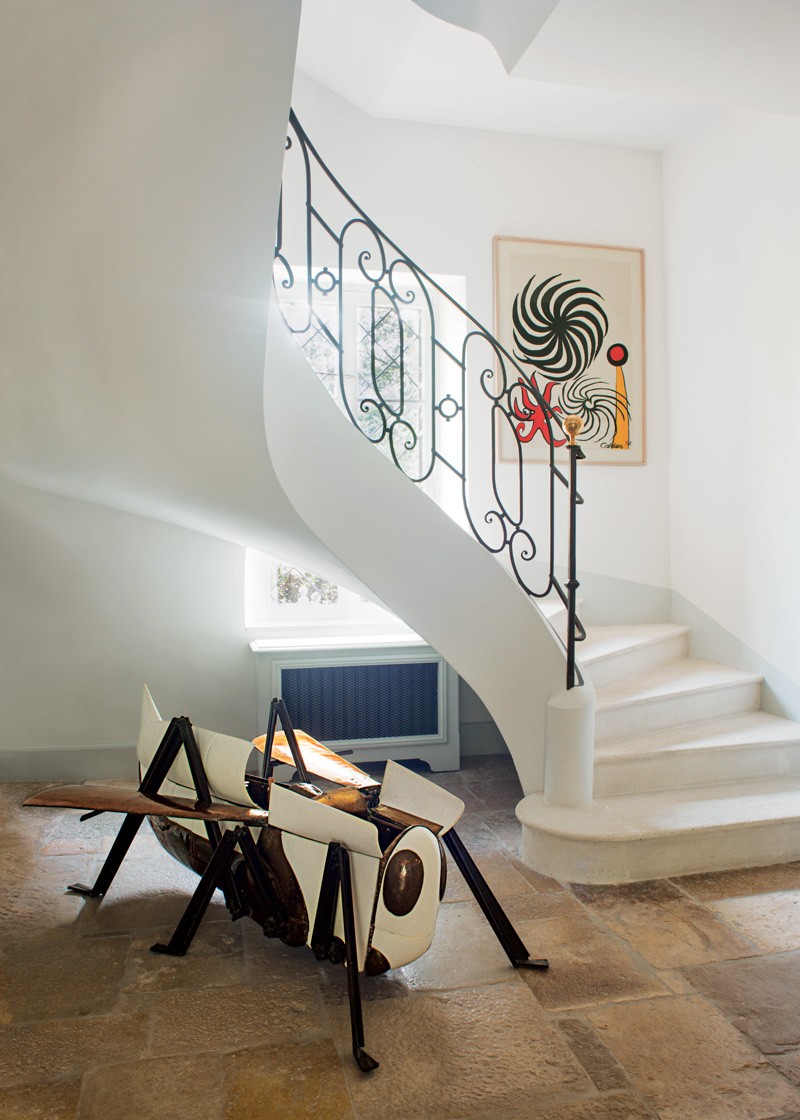 4. Ben Brown and Louisa Guinness in Provence
A bar in the form of a grasshopper by François-Xavier Lalanne enlivens the main staircase in the Provence home of collectors Ben Brown and Louisa Guinness. Brown first met the late French art couple in the early 1990s, when they made a bed for his mother. The bar is one of just two ever made, the other residing in the collection of the Queen of England, a present from French president Georges Pompidou.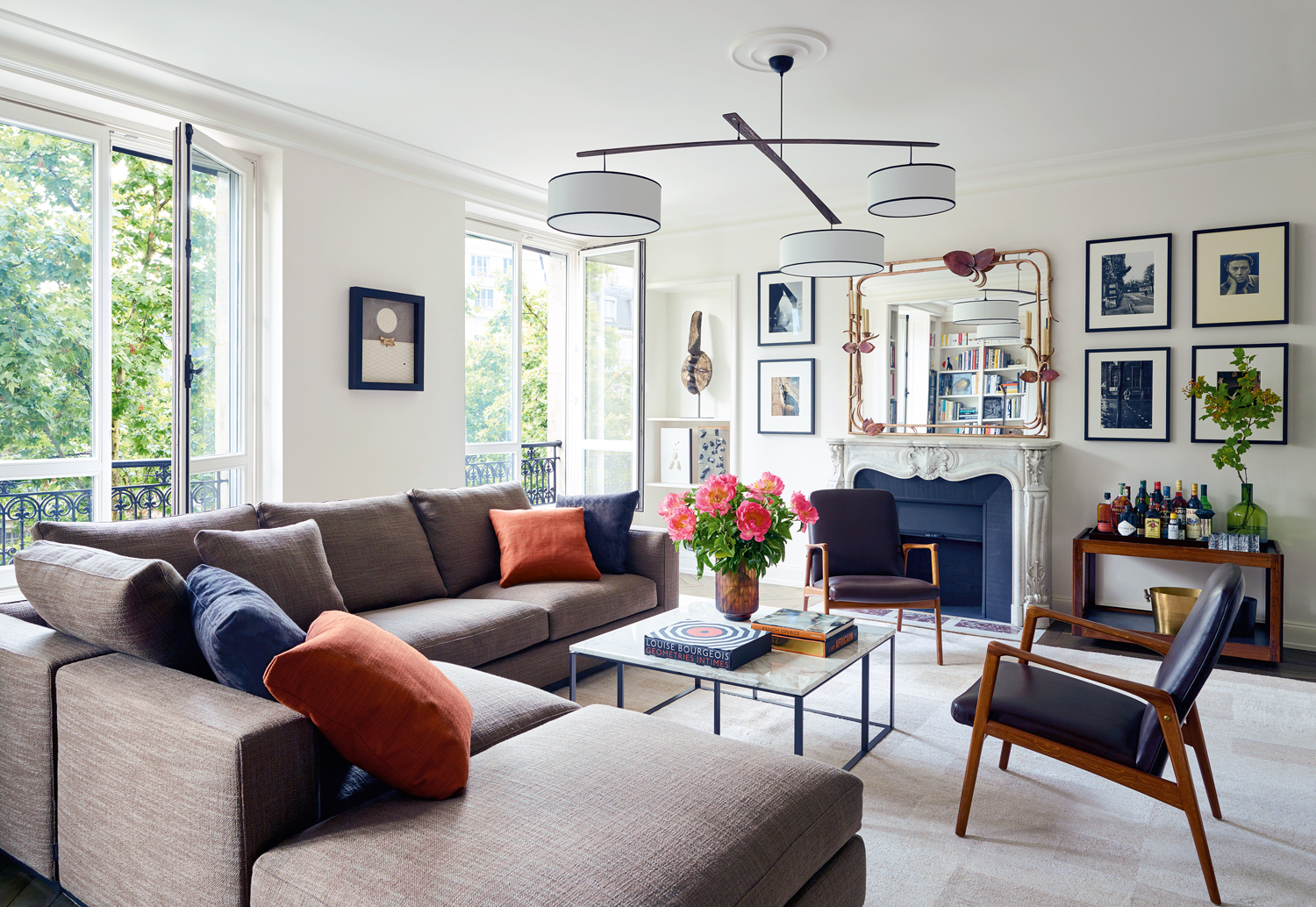 5. Vik Muniz in Paris
In the living room of artist Vik Muniz's Paris apartment, which was designed in collaboration with Basil Walter and Brenda Bello of BWArchitects, a decorative mirror by Claude Lalanne surmounts the mantel. The salon-style hang of photographs includes both fine-art works and flea-market finds. The sectional sofa is by Minotti, and the cocktail table is by Maxalto.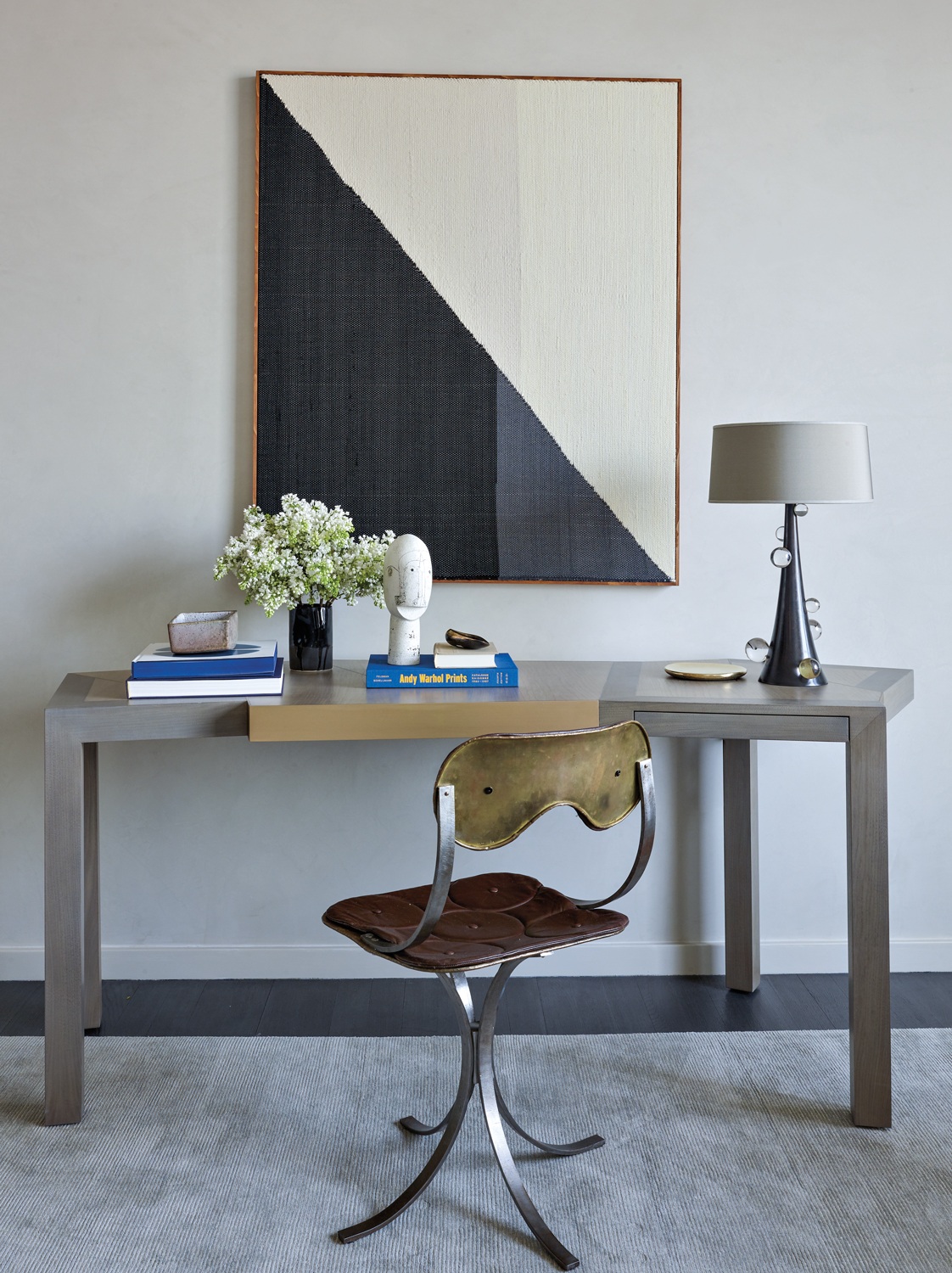 6. Grade Architecture and Interior Design in New York
In the office of a gorgeous Chelsea apartment designed by Grade, a Claude Lalanne chair sits next to a custom desk by the firm. The desk lamp is by Hervé Van der Straeten from Ralph Pucci, and the painting of handwoven fibers is by Brent Wadden. The chair is part of a series dubbed "Grains de Café," which were originally created in 1965 for the office of Olivier de la Baume, Director of Maison du Café, a French coffee company.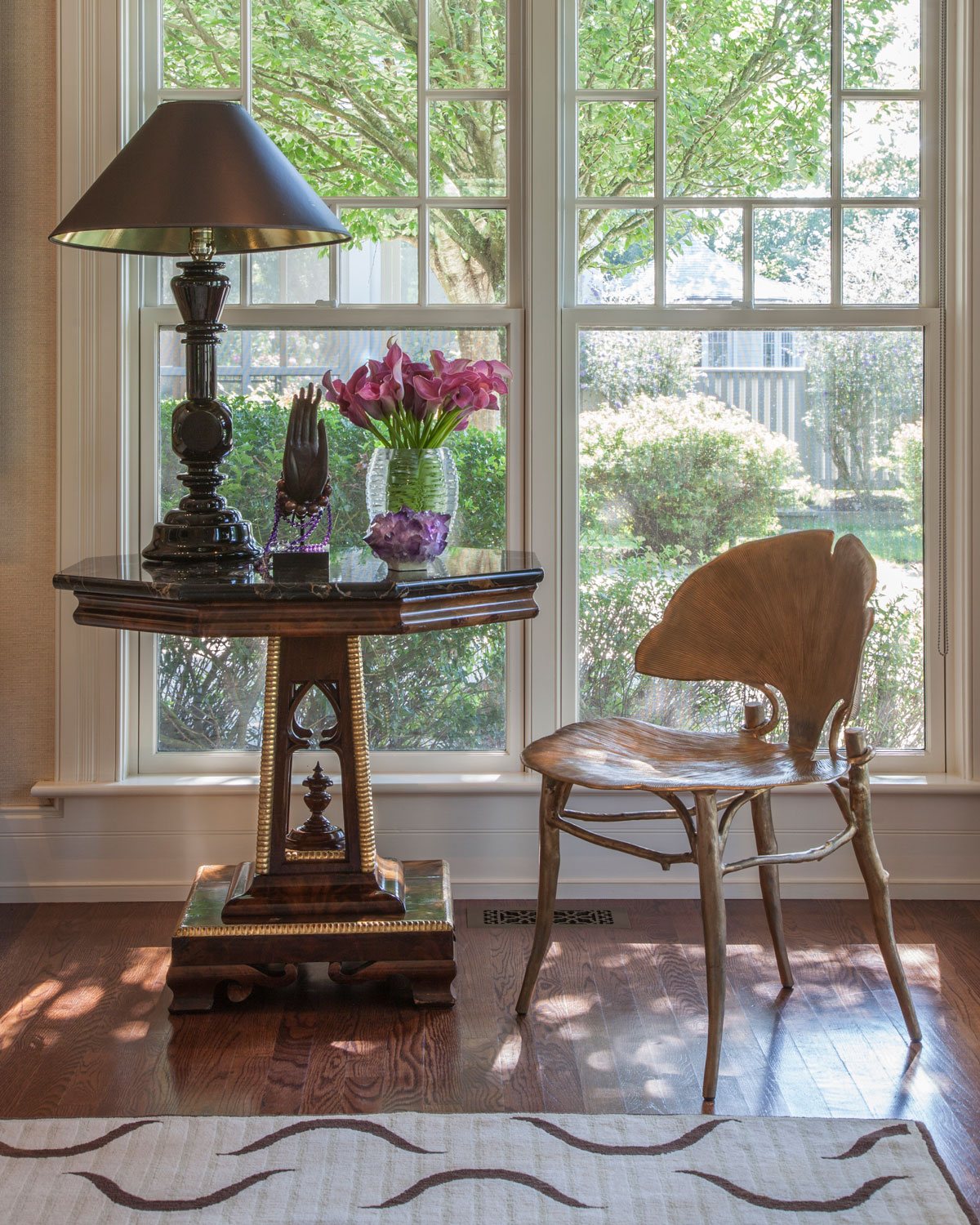 7. Richard Mishaan in Sagaponack
A dazzling Lalanne Gingko chair, crafted in gilt and patinated bronze, sits by the window of designer Richard Mishaan's home in Sagaponick.
Next Post