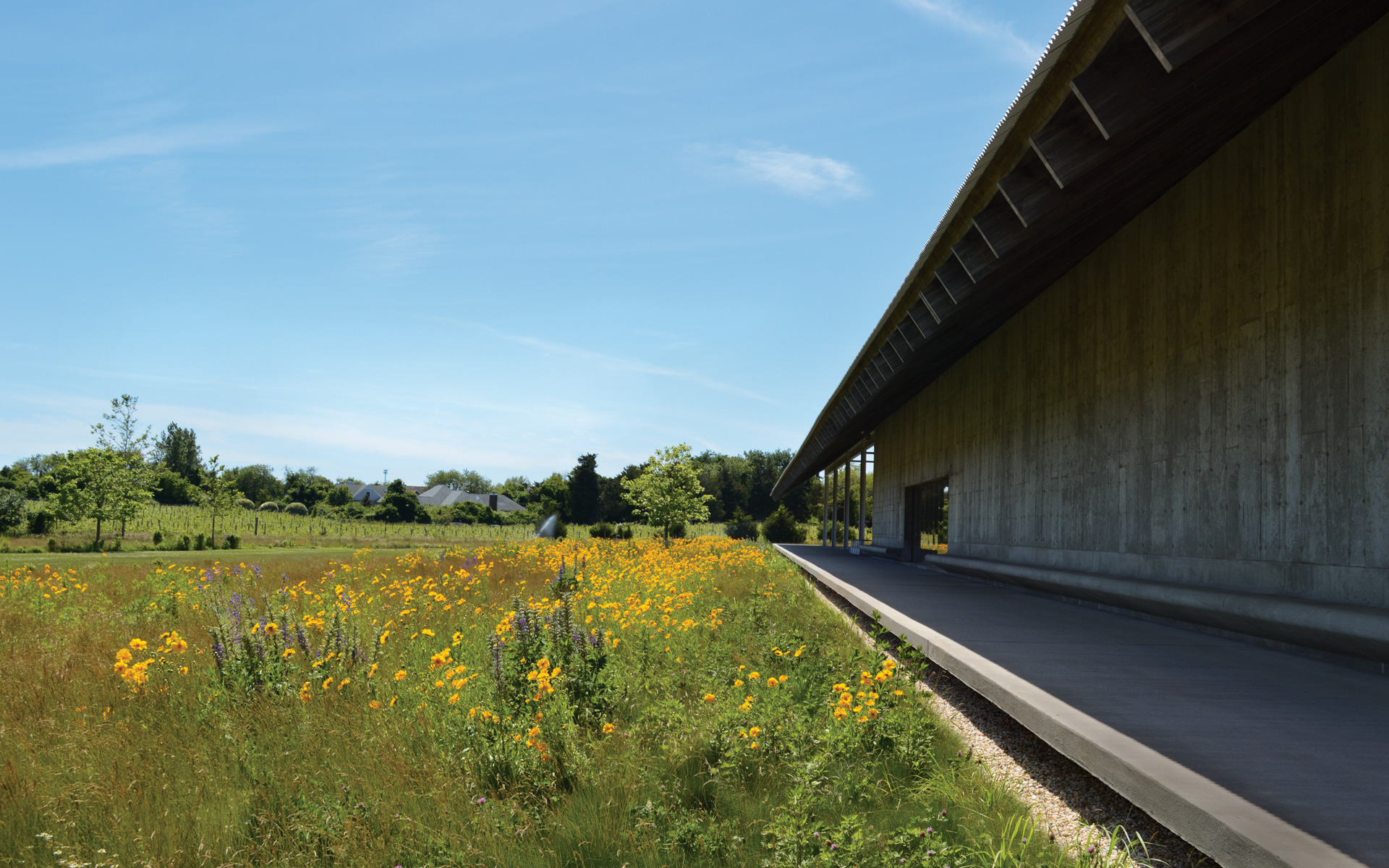 Hamptons Itinerary: 9 Must-See Art and Design Installations This Summer
East End museums and galleries channel the community's creative legacy for a full schedule of captivating shows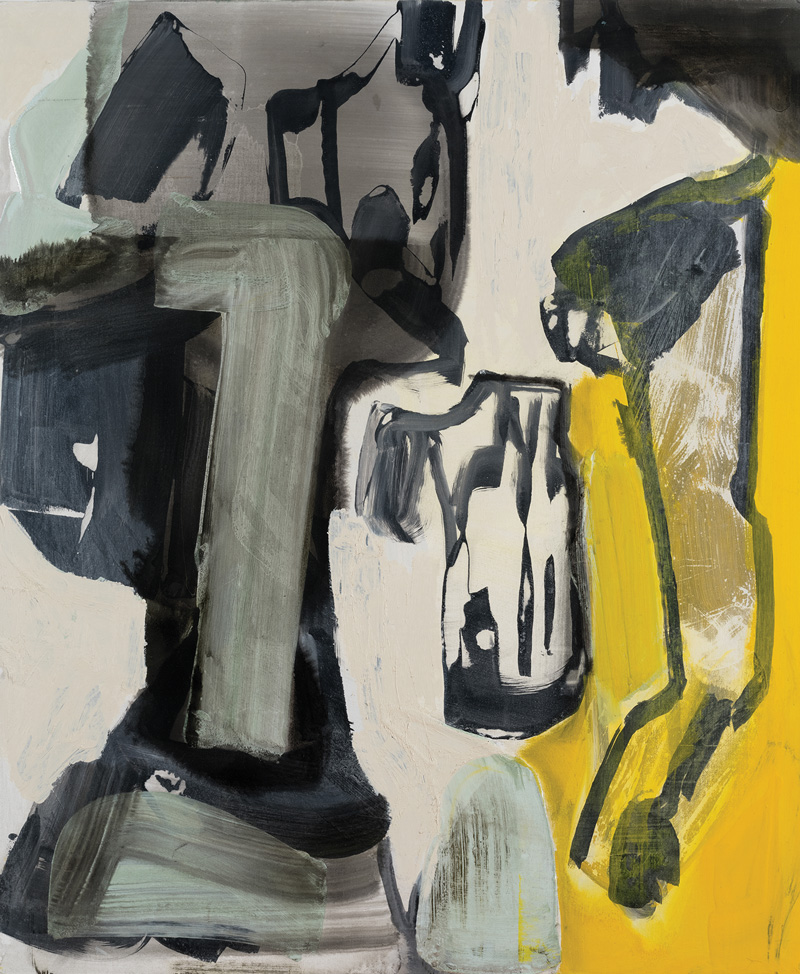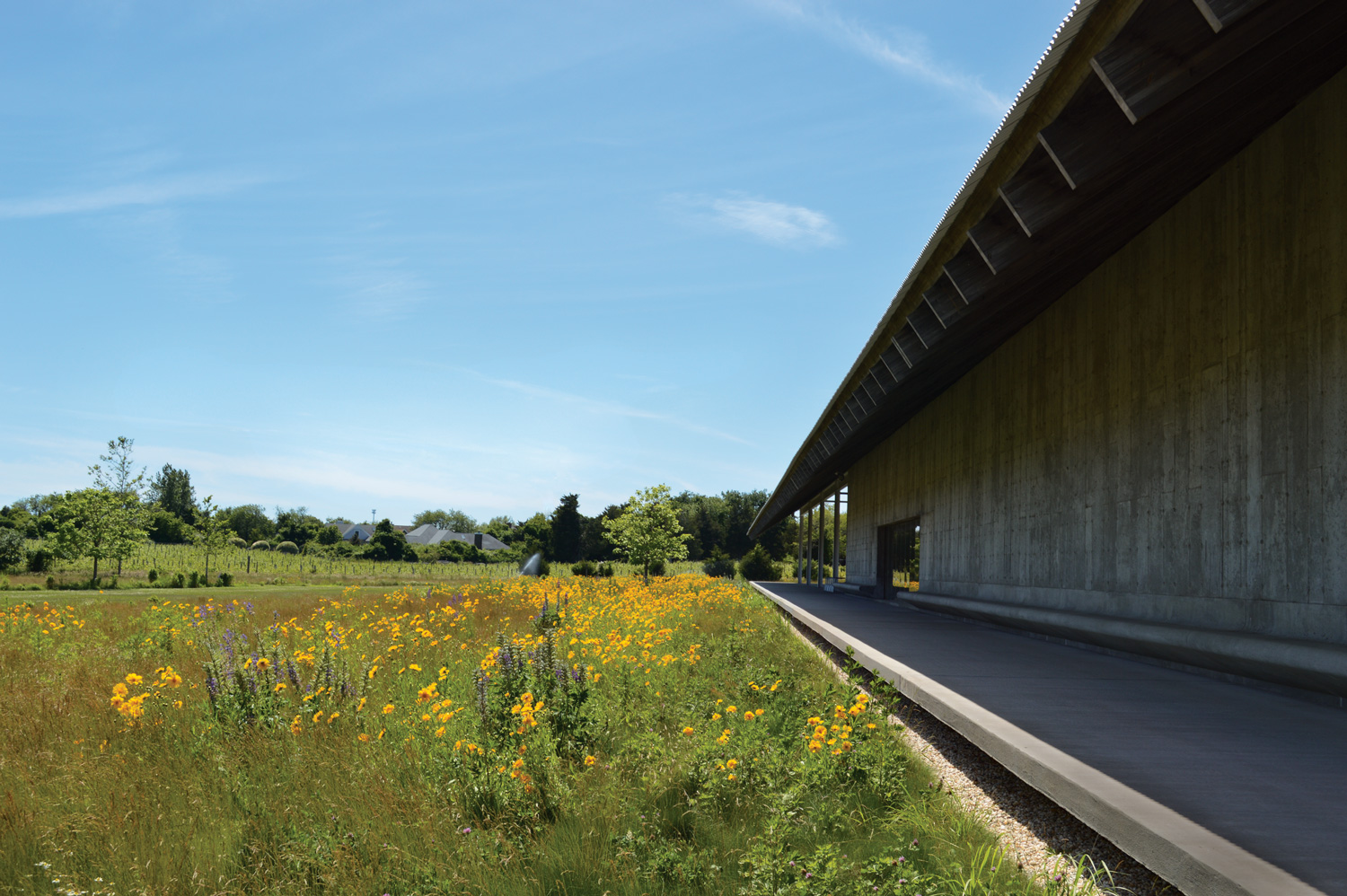 1. Parrish Art Museum
For "Artists Choose Parrish," an ambitious, three-part exhibition celebrating the Parrish Art Museum's 125th anniversary, 41 renowned talents with deep connections to the East End—including Amy Sillman, David Salle, Eric Fischl, and Nanette Carter—have each selected pieces from the institution's holdings of 3,600 works to be shown alongside some of their own creations. "Sleuthing a collection is great fun," says Fischl, who chose to focus on masterful portraits of women by men that reveal strong personalities, intelligence, and aplomb. "I was not sure what I'd find, and I went into it open to all possibilities."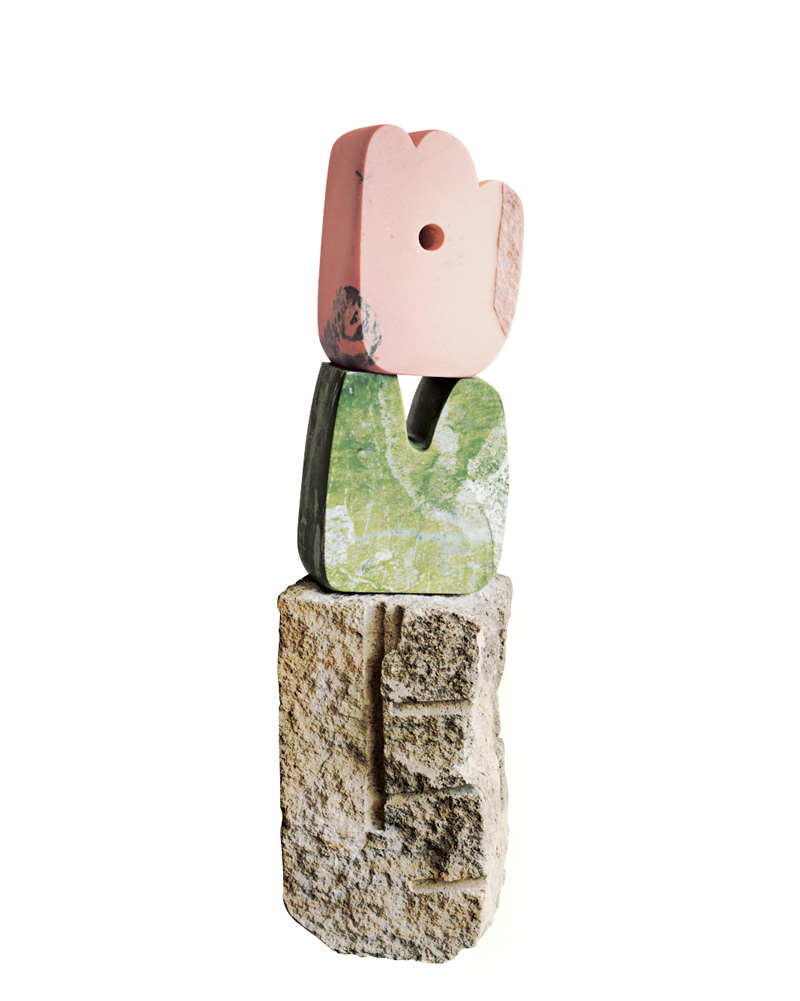 2. Jeff Lincoln Art + De

sign

At the hands of Hudson, New York, artist Nadia Yaron, fleeting, poetic moments like a falling leaf or a passing cloud are translated into arresting sculptural totems of wood, stone, and metal. Through September 15, a series of her new outdoor works will be displayed in "Ghosts of a Flower, Works in Stone," a solo show at Jeff Lincoln Art + Design, located in a restored 19th-century former power station in Southampton.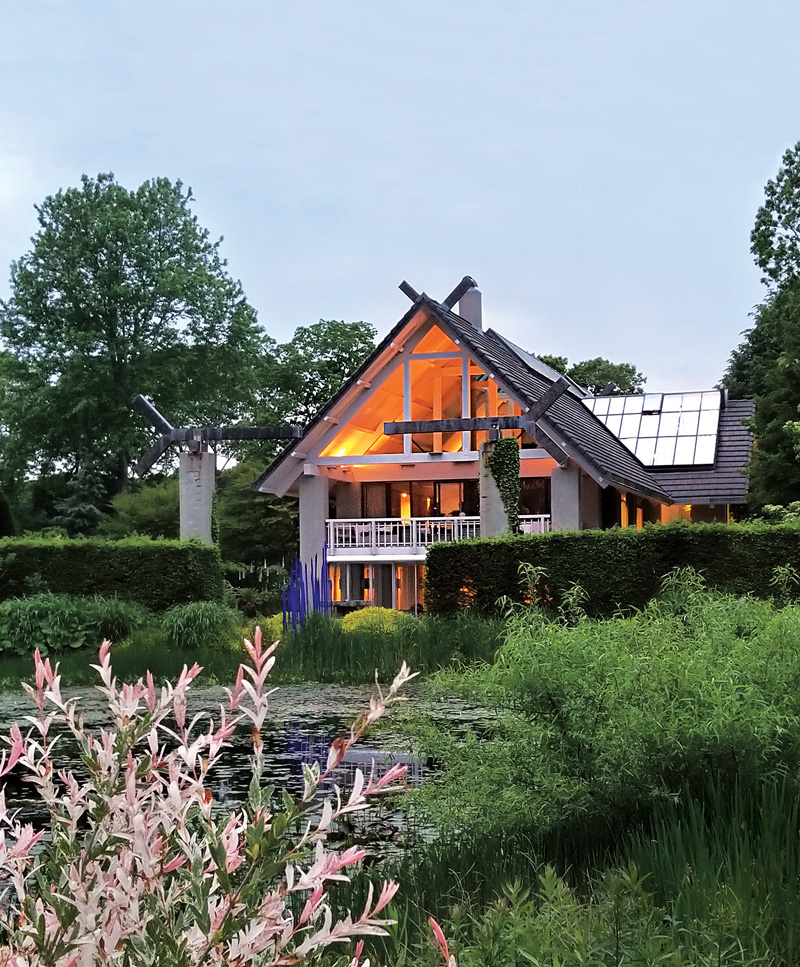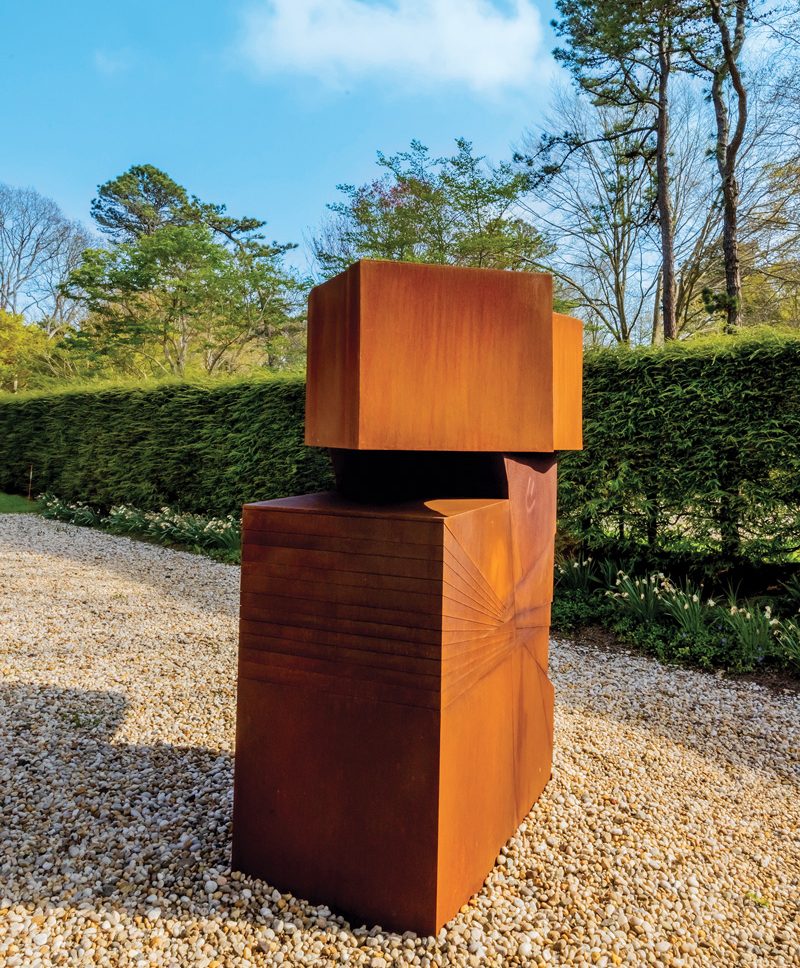 3. LongHouse Reserve
"The works were dreamed up with the idea of their interaction with nature," says up-and-coming Brooklyn artist Wyatt Kahn of the three monumental Cor-Ten steel sculptures that now grace the garden at LongHouse Reserve in East Hampton. Also on view this season is "A Summer Arrangement," a collaborative exhibition with Object & Thing, which features pieces by Alma Allen, Rashid Johnson, and Frances Palmer, among others, installed throughout the late textile artist Jack Lenor Larsen's former home. "Jack lived with the perfect blend of curiosity and creativity, a craftsman and collector who saw beauty all around him," says LongHouse Reserve director Carrie Barratt. "His wish was that we transform the rooms into gallery space after his passing, and this summer is a step in that direction."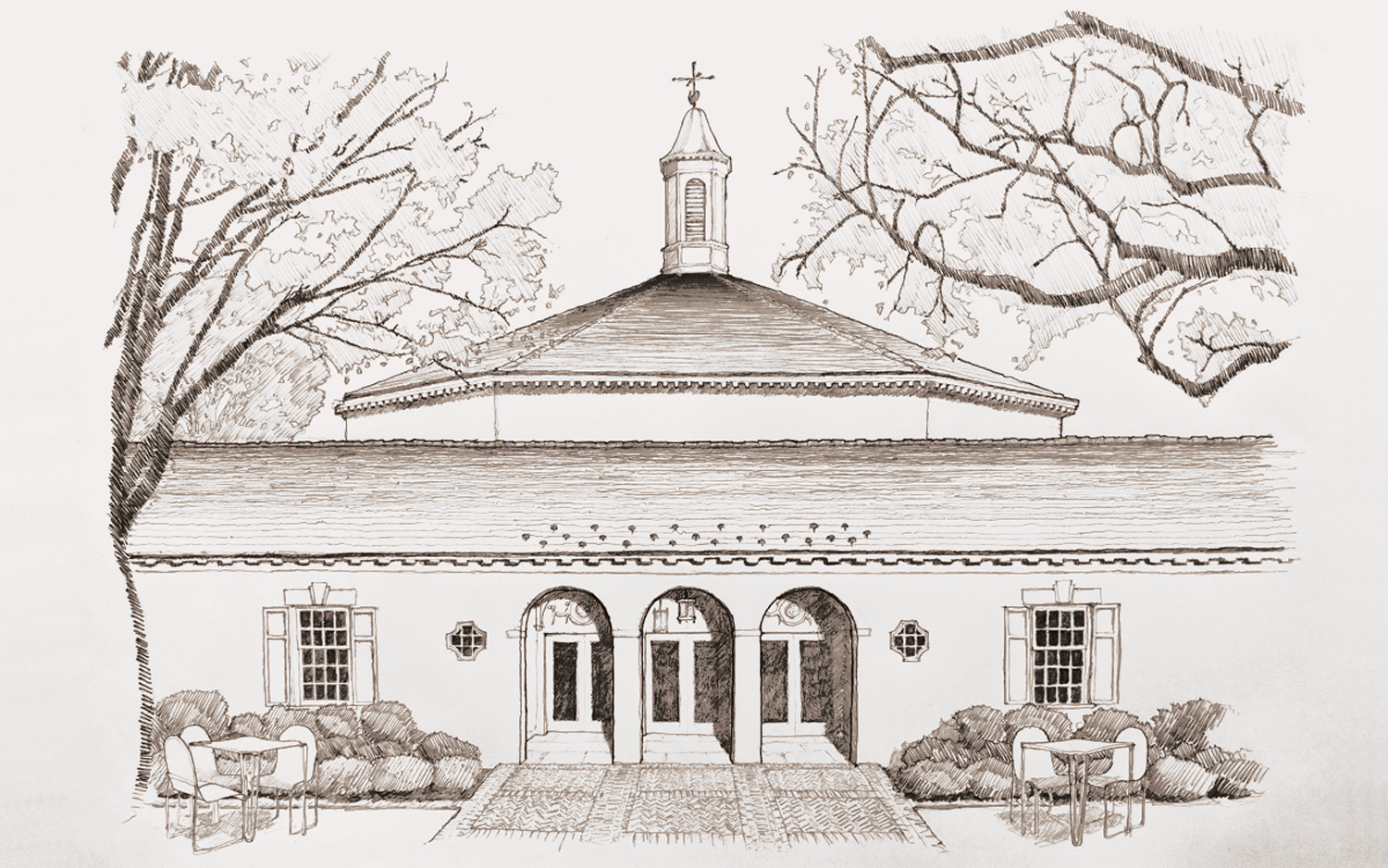 4. Guild Hall
Guild Hall in East Hampton reopens after an extensive renovation by Peter Pennoyer Architects that greatly improves its flexibility and flow. "Some people might look at the building and think, What did you do?" says Pennoyer, who is known for his thoughtful and discreet approach to heritage structures. "A lot of our work has been to bring back what was best about the original building. We opened up the space, restored the façade, and essentially refurbished this treasure." Inaugurating the refreshed landmark is a survey of daring photographs by Renee Cox (on view from July 2 to September 18). The exhibition, titled "Renée Cox: A Proof of Being," presents a selection of the artist's best-known photographs since 1992, tracing the evolution of her practice through a series of performative self-portraits. A highlight is her groundbreaking "Yo Mamaseries" (1992–94) and her monumental photograph The Signing (2017).  "Guild Hall is now poised to realize artists' visions in all forms," says Executive Director Andrea Grover. "It's thrilling to create new zones for artists to experiment, perform, or exhibit inside and outside. All of this is happening without changing the physical footprint or the intimacy and human scale of our institution." 
5. Hauser & Wirth
A presentation of new watercolors by celebrated conceptual artist Charles Gaines goes on view at the mega-gallery's Southampton outpost from July 1 to 30. Afterward, a group installation curated by artist Pat Steir and opening August 5 explores the relationship between disparate artists by displaying their works in dialogue.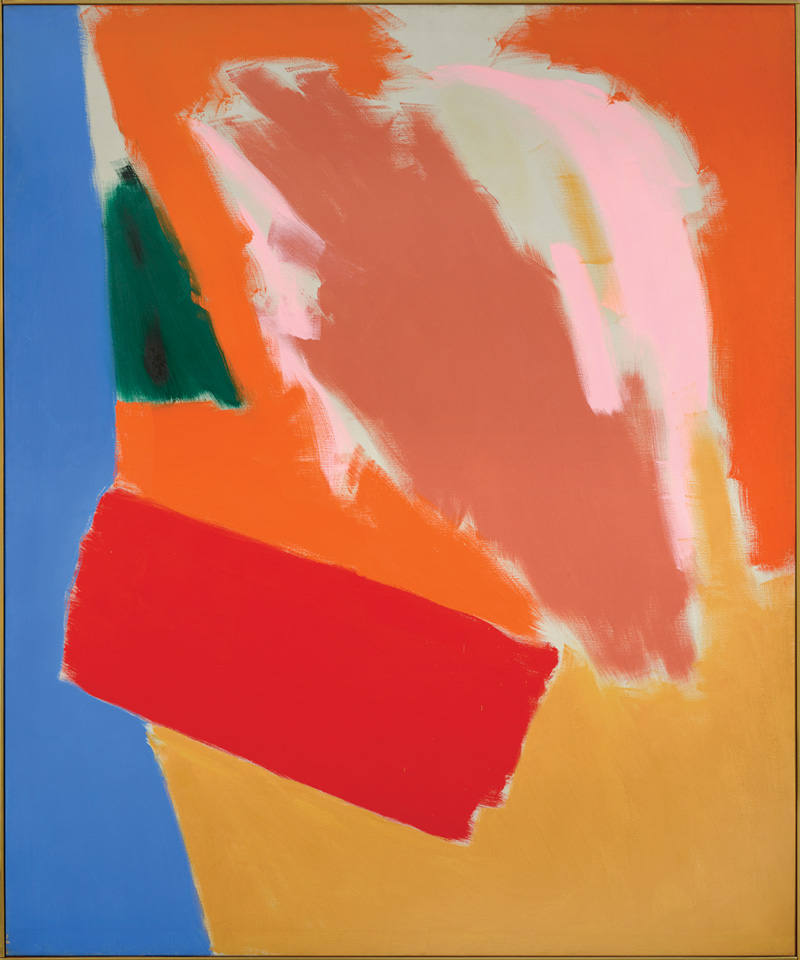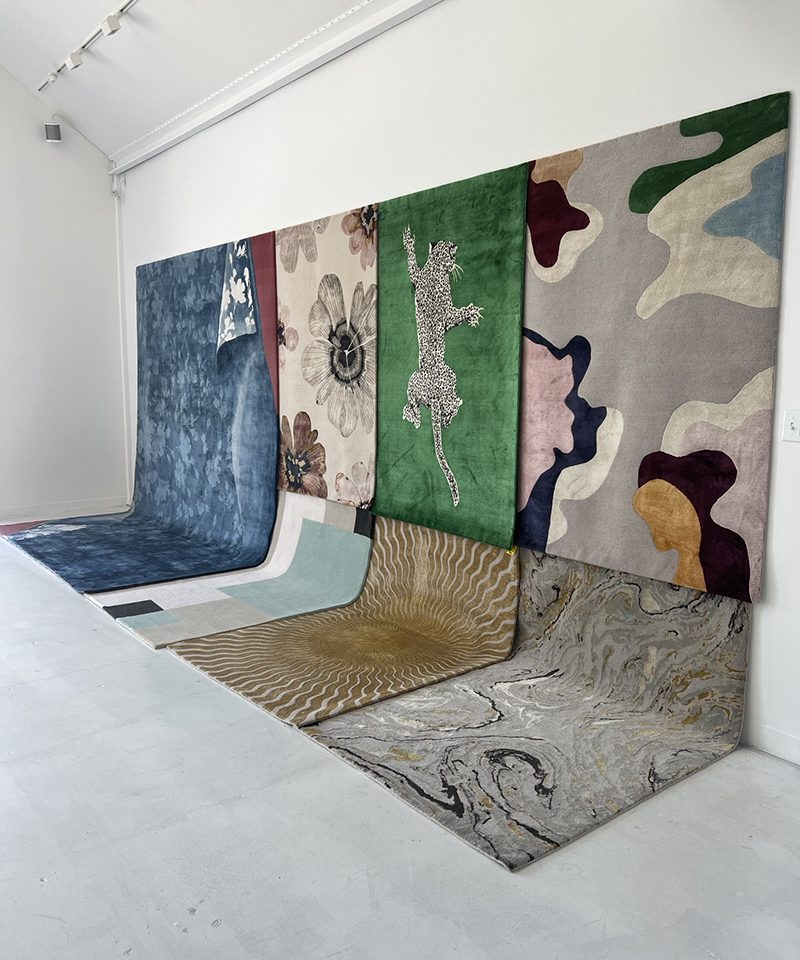 6. Exhibitions the Barn
Designer Elena Frampton will mount two enthralling exhibits in her Bridgehampton studio this season. Now on view is "Optic Garden," a collection of visually striking rugs, including the debut of Frampton's Undercover trompe l'oeil design for The Rug Company. On August 4, Frampton Co launches a joint effort with Berry Campbell gallery, "Women Choose Women," which will feature masterpieces created over the past 70 years by the likes of Elaine de Kooning and Ethel Schwabacher. "It's thrilling to show these important works at Exhibition The Barn," says Frampton. "Especially works that will be on view to the public for the first time in decades, like Ethel Schwabacher's Wild Honey which was last shown in 1987."
"I am inspired by these women artists who forged their way in an art world where they received no acknowledgement, no recognition, but yet continued creating art every day of their lives doing what they were born to do," adds gallerist Christine Berry. "After many thoughtful discussions, we came to realize that the artists included in the exhibition were not chosen for their aesthetic similarities, but for their individual strengths and unique qualities they share."
7. Tripoli Gallery
 Through July 10, Tripoli Gallery in Wainscott hosts "Some Enchanted Evening," a solo show of otherworldly scenes by local artist Lucy Winton. Filling the Hamptons mainstay, her works deftly blend tapestry and painting.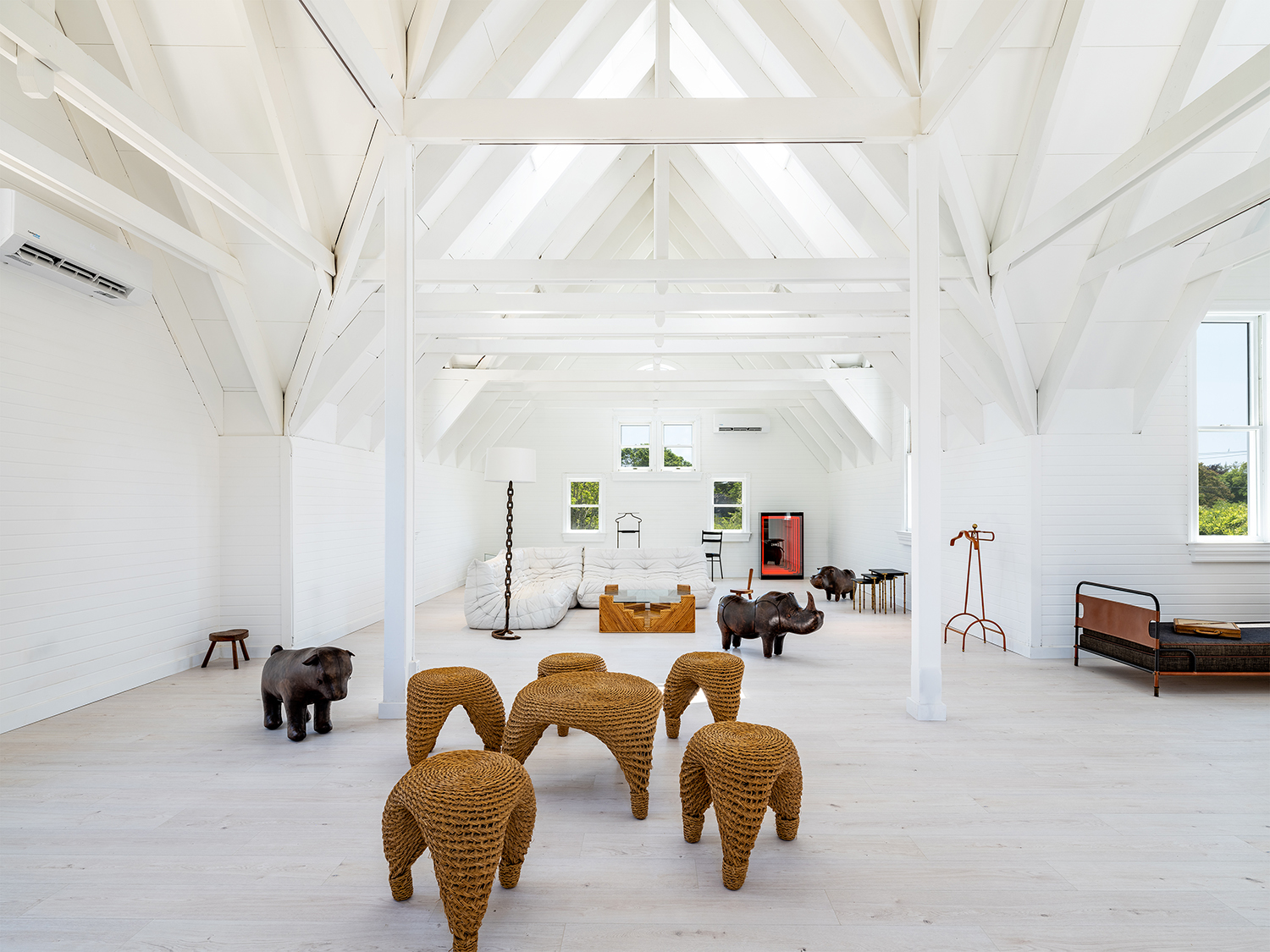 8. Merit
Los Angeles vintage design gallery Merit has migrated to the East Coast with a new location in Southampton. Taking over the former Mecox Gardens location on County Road 39A, the two-acre property's multiple buildings are deftly curated with a mix of collectible pieces by Jacques Adnet, Willy Guhl, Pierre Jeanneret, Goyard, and more. "The magic of Merit is the unexpected. I want you to discover and see things for the first time here," Paul Bearman, Merit founder and owner, says in a statement. "Only some of the things we sell are historically important. But so many items we sell are things you will never want to part with. Merit Los Angeles was my baby and still is. The Hamptons is Merit 2.o. Creating a lifestyle around the brand with vintage cars, experiences, and fun here at the store, coupled with great merchandise. I want people to come to hang out at Merit Southampton and enjoy the space."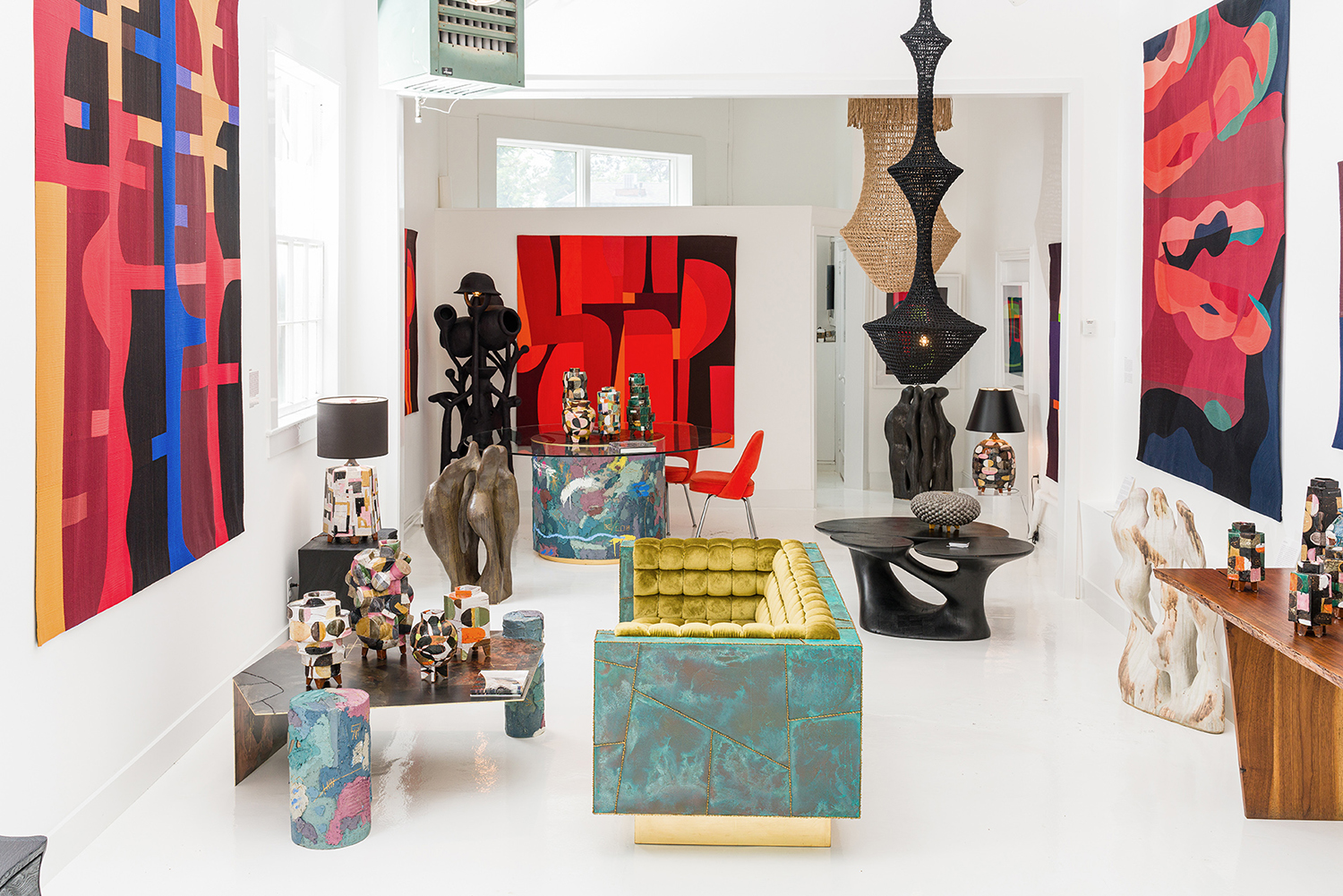 9. Todd Merrill Studio
To celebrate his ninth season in the East End, gallerist Todd Merrill is showcasing a wide assortment of art and artisan goods made from natural materials. The works on display are by various talents who explore issues of sustainability in their craft while still pushing the boundaries of their medium to intoxicating new directions. Here, visitors can take in the textural fiber collages of Savannah, Georgia, artist Erik Speer,  abstract quilted compositions by Gerri Spilka, Annie Legault's oversize hanging crochet sculptures, as well as works by Vadim Kibardin, Connor Moxam and Joseph Cleghorn, Christopher Russell, and Maarten Vrolijk that utilize ceramics, repurposed cardboard, resin, paper, lacquer, and more.
A version of this article first appeared in print in our 2023 Summer Issue under the headline "Summer of Art." Subscribe to the magazine.
Next Post