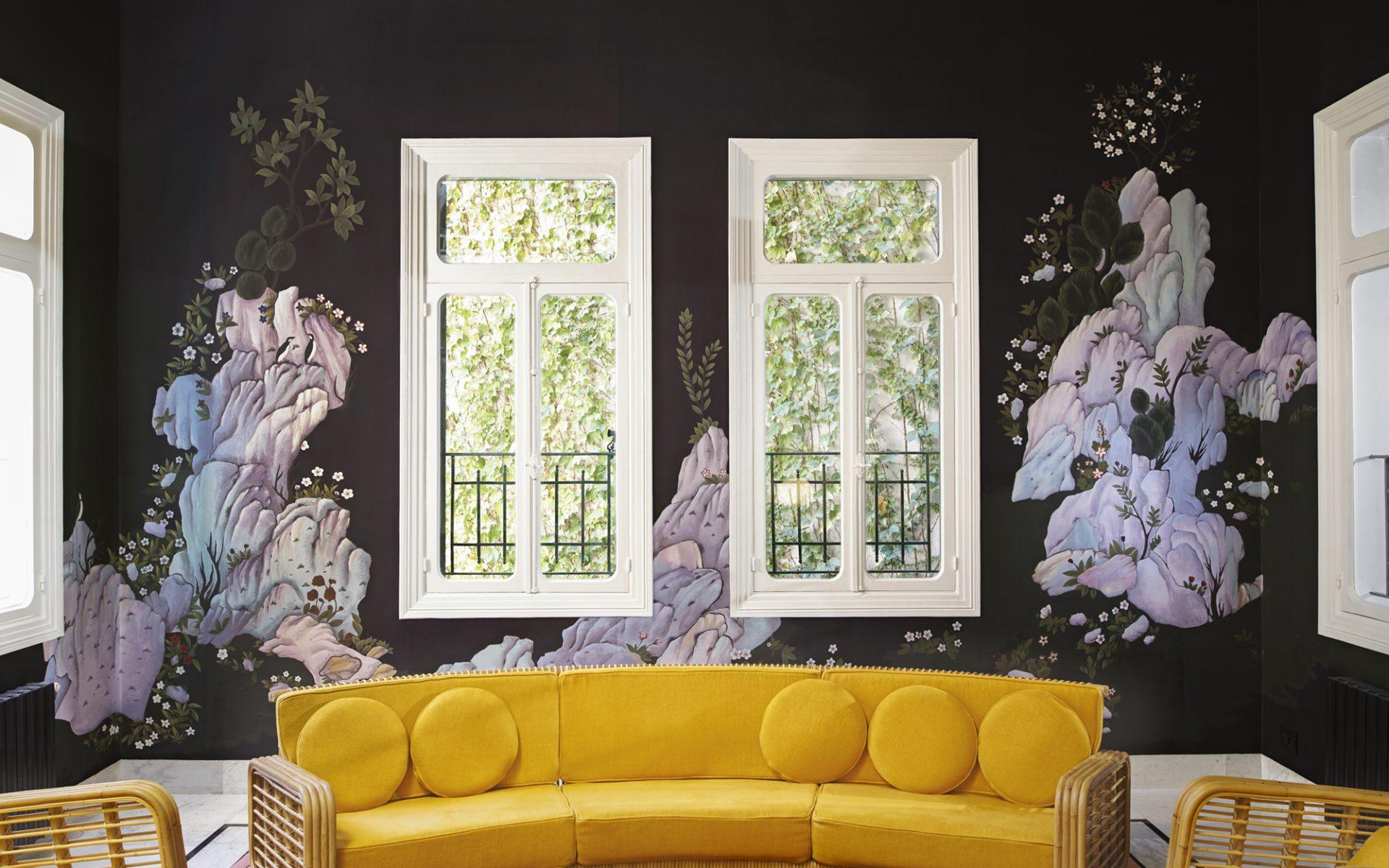 Designers India Mahdavi and Teo Yang Bring Exotic Perspectives to de Gournay Wallpapers
The revered British design company taps global talents to mine the rich artistic history of Persia and South Korea for unique inspiration
The aesthetically powerful spaces India Mahdavi conjures have the ability to transport visitors to another time, another place, another reality. For her new collection with the illustrious wallpaper house de Gournay, the destination is 16th-century Persia. The astonishing decorative wall coverings, a riff on the house's wildly popular and richly intricate chinoiseries, take their cues from miniature paintings from that era's Isfahan School.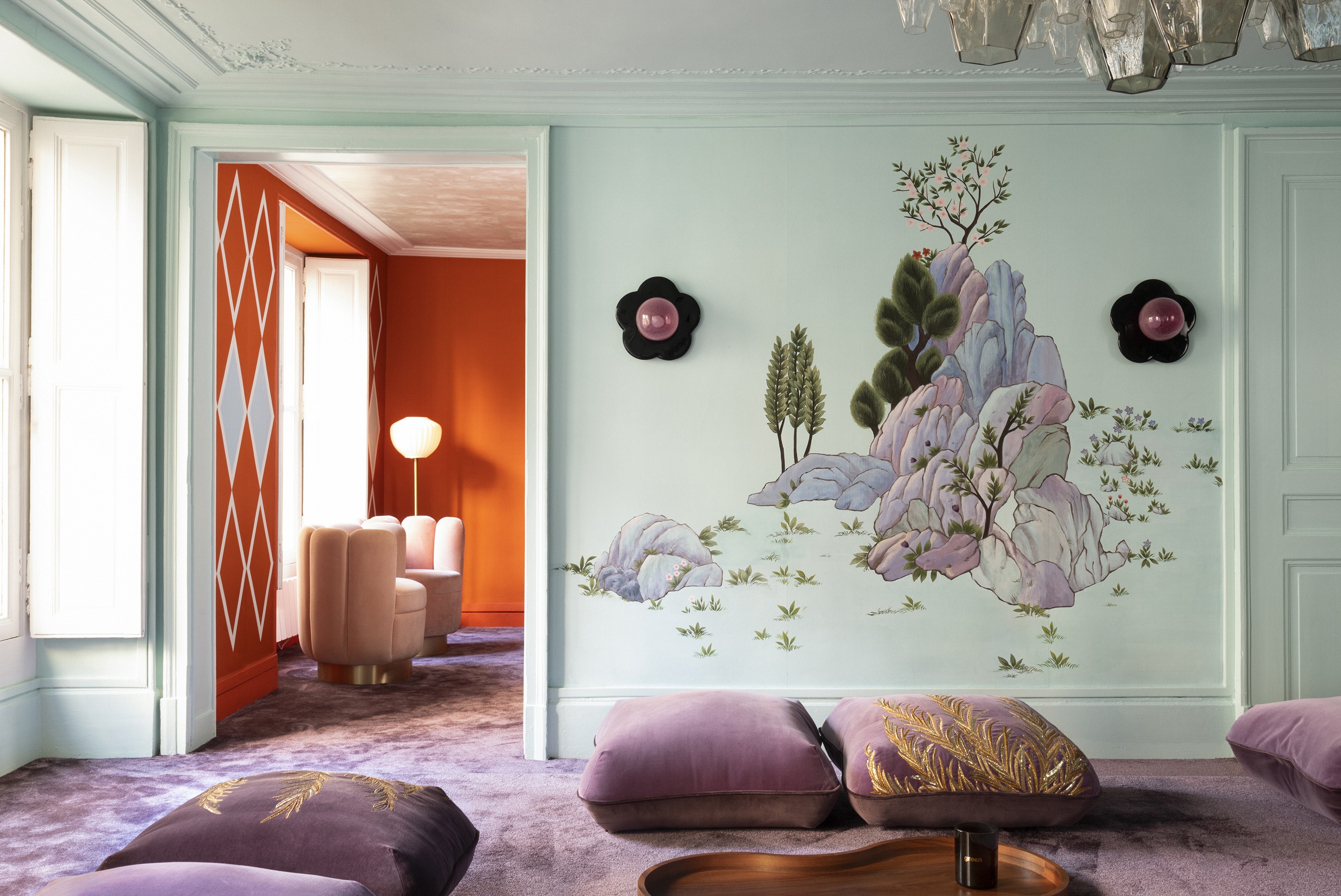 Depicting elaborately dressed riders—and their equally embellished steeds—traversing floating island landscapes in an unexpected color scheme—the results are both soft and stunning. Rendered on pitch-dyed silk, the pattern Abbãsi in the Sky (above) takes its name from the greatest painter of that period, Reza Abbãsi, and animates de Gournay's recently opened Beirut showroom. Only Mahdavi could take scenic wallpaper into such brave new territory.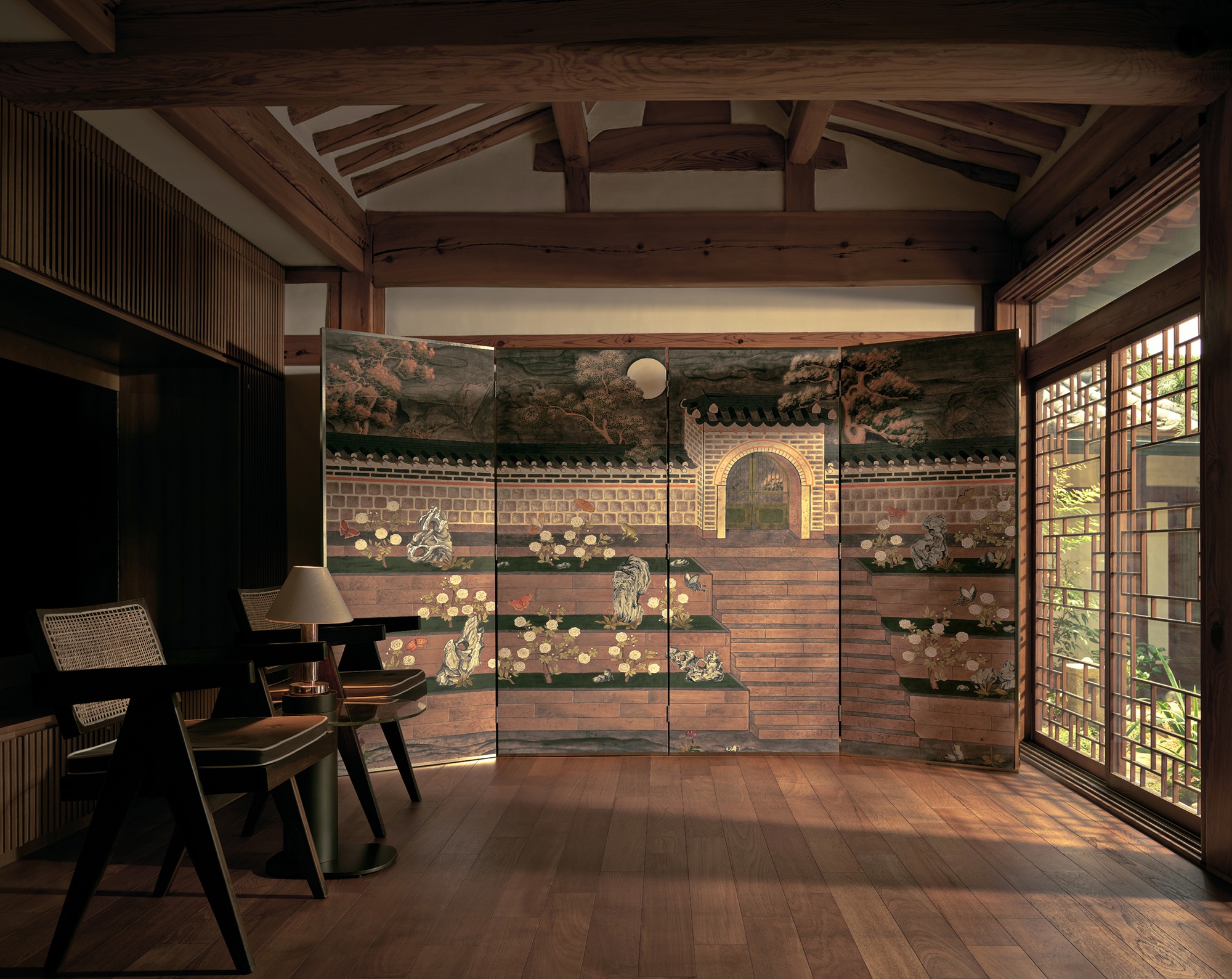 In addition to the designs by Mahdavi, de Gournay has turned to South Korean designer Teo Yang for two new papers. For these rich and illustrative depictions of gardens and architecture, Yang pulled from the Joseon dynasty. Lasting for five centuries, from 1392 to 1897, the dynasty was renowned for its cultural innovations and influences that are still prevalent in Korean society today.
The design, Steps for Flowers, depicts a Hwagye-style garden, which would have been appropriate for a queen or female member of the royal family. Representing peace and comfort, peonies and sculptural stones decorate the landscape. Other featured symbols include butterflies for longevity and frogs for good fortune.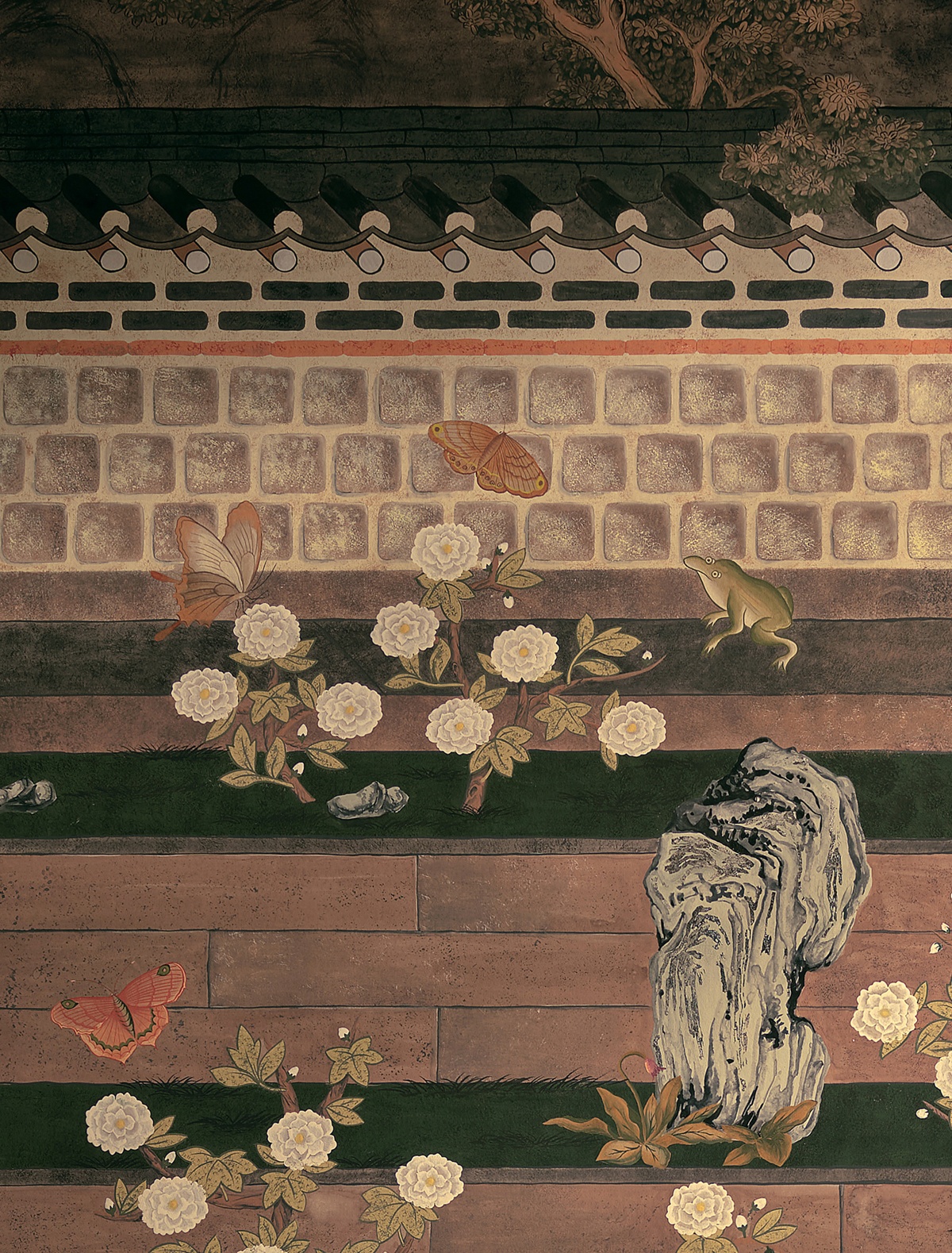 Entitled the Art of Learning, Yang's other new design for de Gournay conveys the importance of studies to Korean culture. During the Joseon dynasty, the depiction of books in paintings was an art form in itself, known as Chaekgeori.
The dazzling papers of both Mahdavi and Yang lend an unparalleled exotic flair to a room. The walls they adorn come to life with rich storytelling of long-ago dynasties and the artistic drive that once ran through them.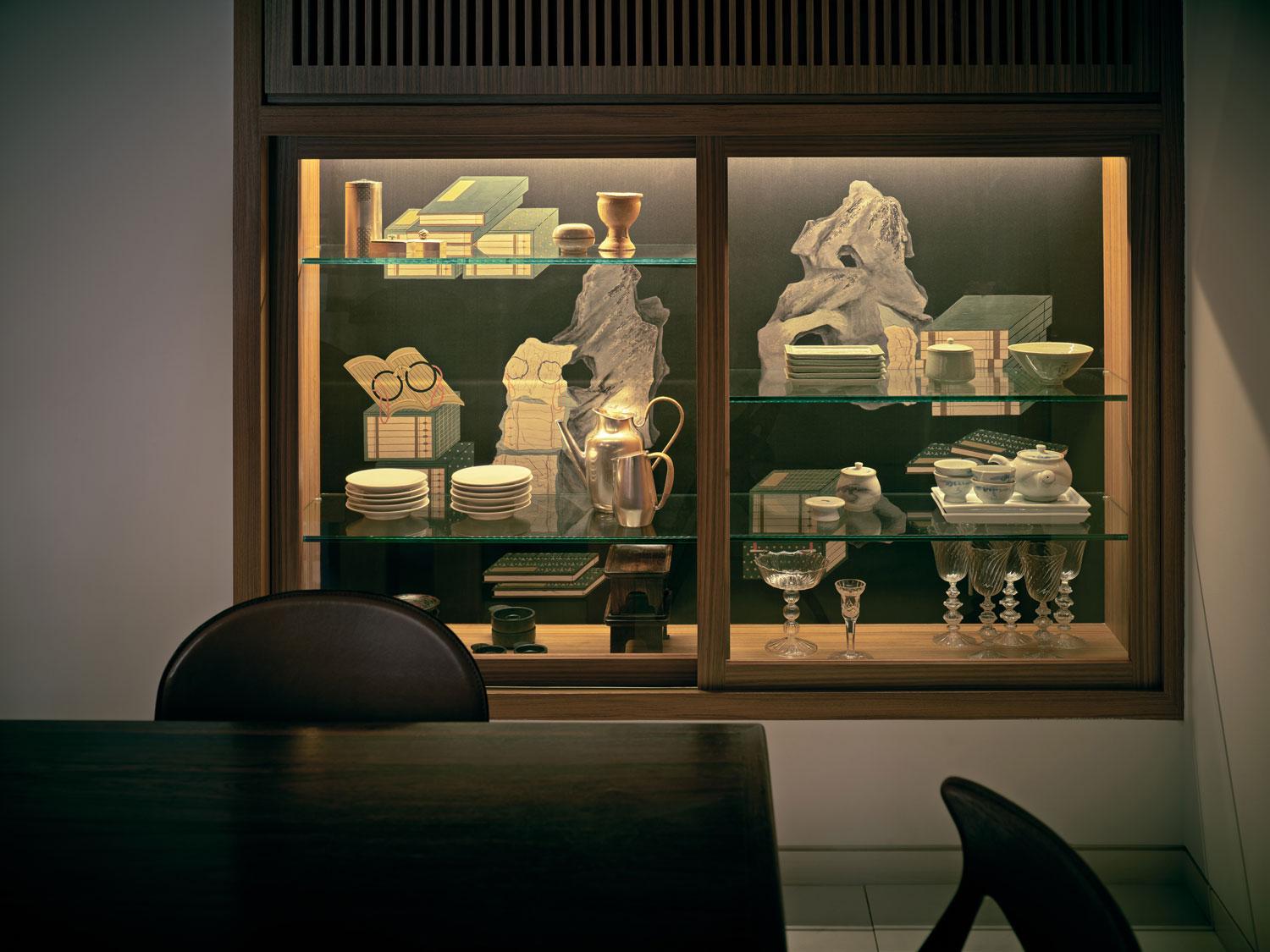 A version of this article first appeared in print in our 2020 Summer issue in the section The Artful Life. Subscribe to the magazine.
Next Post