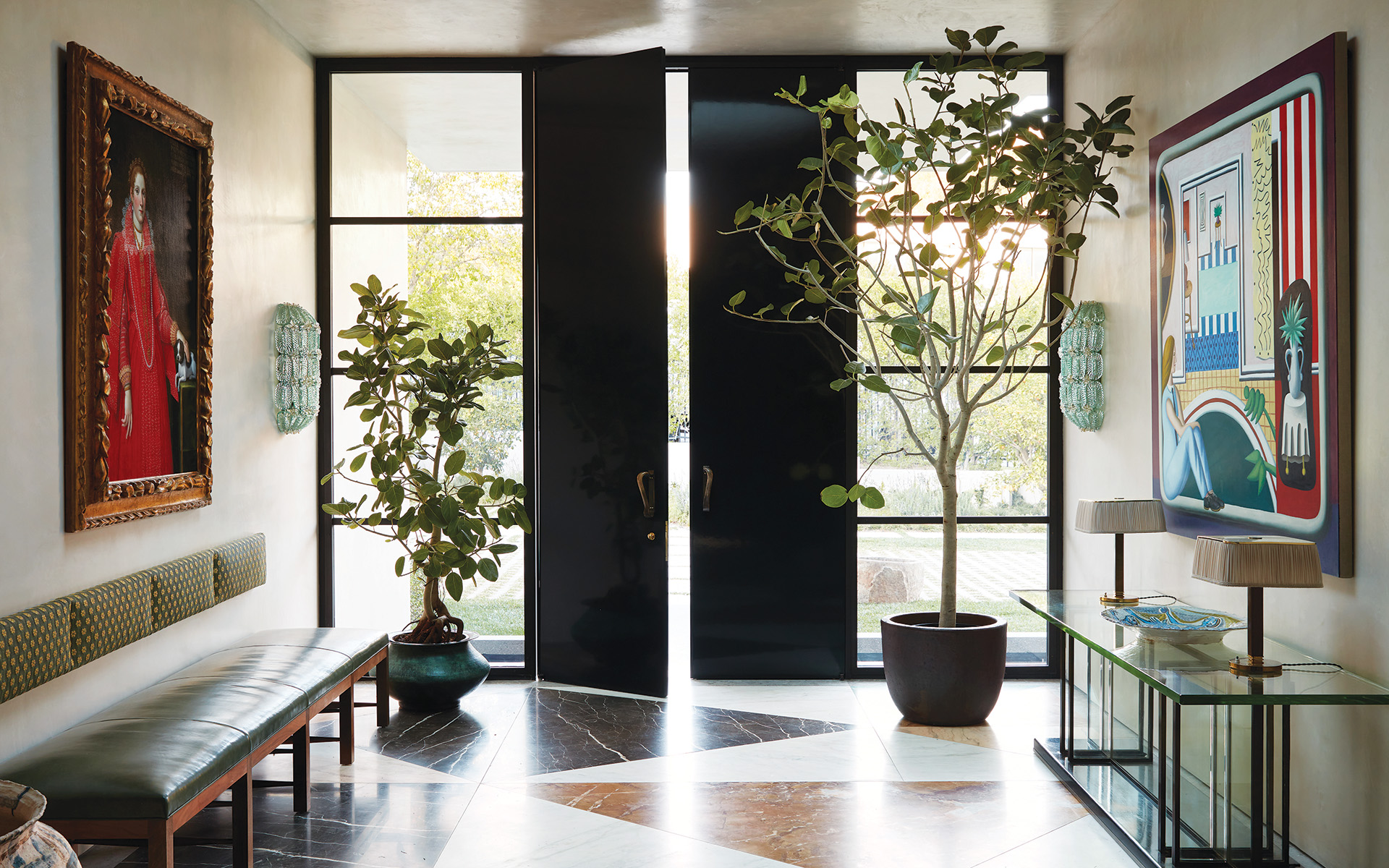 Top Interior Designers Detail How to Create a Show-Stopping Entryway
A perfectly orchestrated entry sets the tone for a beautifully outfitted residence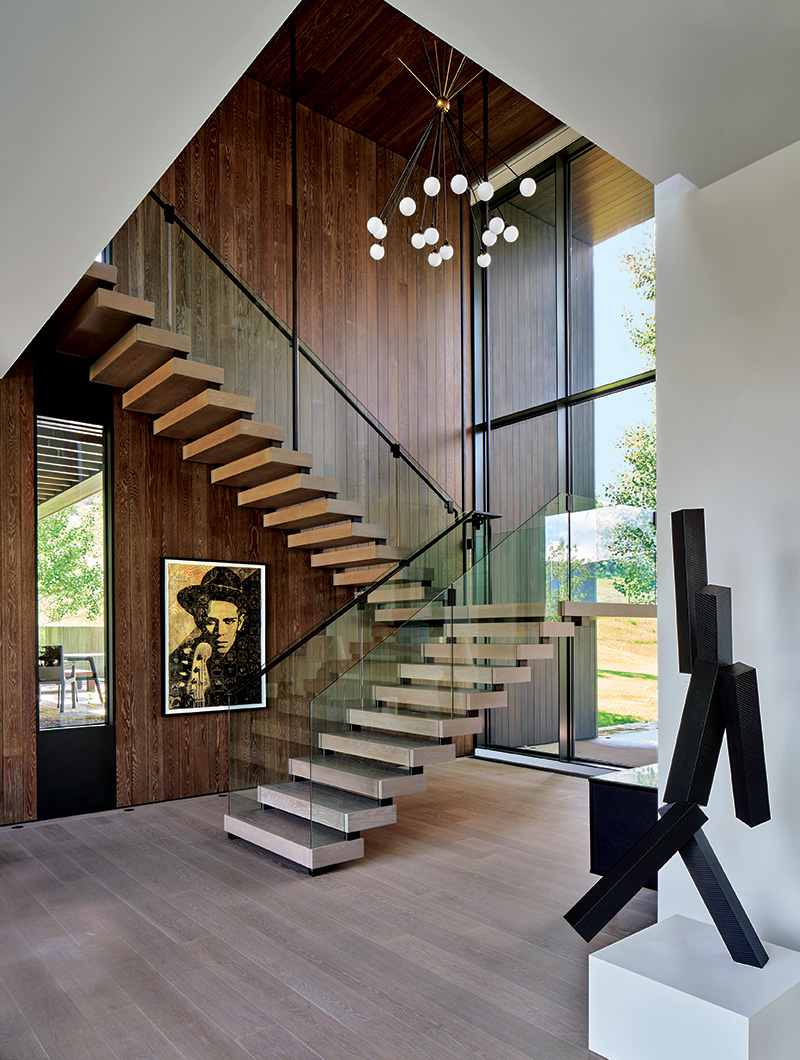 Most agree that making a good first impression matters, a sentiment that rings equally true in interiors, where entryways offer an initial look at the aesthetic to come. "It's the first scene in the movie, the introduction to all the other spaces," says Studio Shamshiri design principal Pamela Shamshiri. "Entries set the tone."
A place to welcome guests as well as a thoroughfare to other parts of a home, these spaces need to quickly make a visual statement, since it's rare that people linger in them before moving on. The right mix of striking architectural details, an amuse-bouche of a larger art collection, or a sampling of favorite furniture pieces can go a long way in setting the tone for everything from a pied-à-terre to a country estate. "The first thing is always to be subtle and elegant in a quiet way," says architect Celeste Robbins, whose book, The Meaningful Modern Home (Monacelli), is out now. "Then whatever I do kind of unfolds."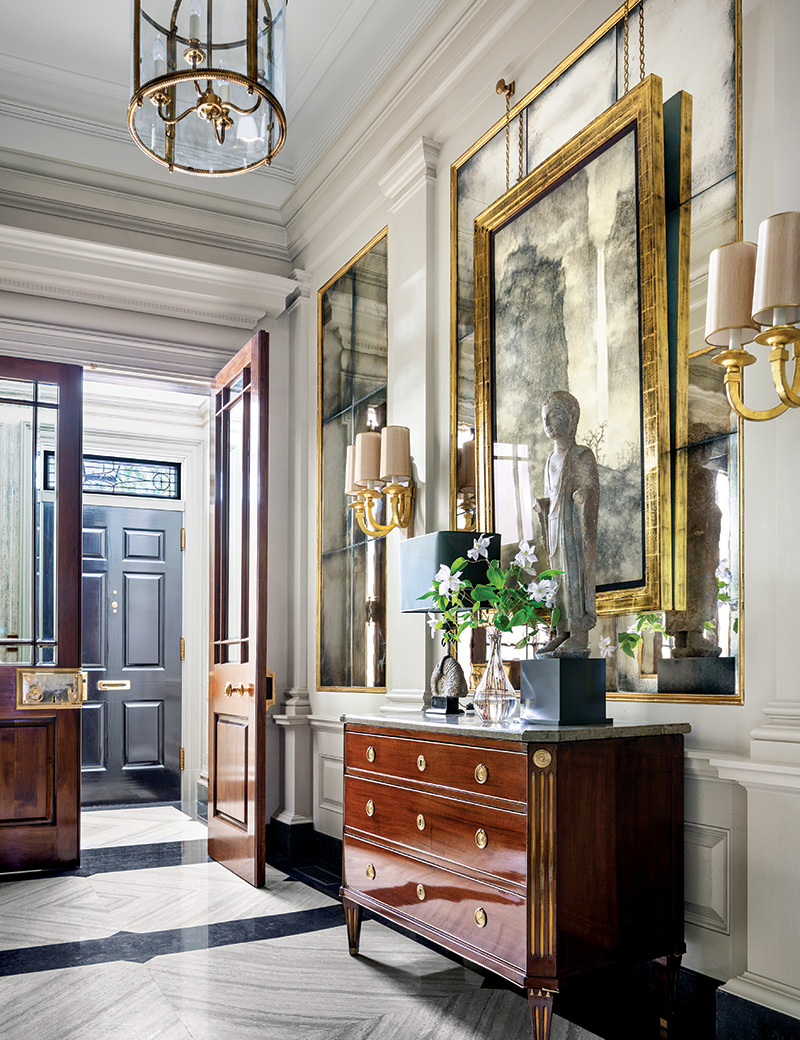 Set the Scene
"When designing an entry, we generally look for a place to drop the keys and lay down coats," says Shamshiri, who just debuted the book Shamshiri: Interiors (Rizzoli). For some that can mean a simple console that fades into the background; for others, an impressive circular table or a stately credenza with a display of meaningful objects.
Sturdy seating is also a popular choice. "If you look at Houghton Hall as a grand example, you have a very hard room with a few places to sit, usually solid mahogany benches," states Sawyer | Berson partner Brian Sawyer, who furnished a distinguished Upper East Side townhouse with chinoiserie chests, an antique rent table, and custom mirrors.
"I love when things are not so overly considered as to feel kind of lifeless and devoid of spontaneity"

Madeline Stuart
And perfection is never the goal, advises Madeline Stuart. "It feels more European that things aren't so studied," says the Los Angeles designer, who previously installed an antique commode that overlaps the silhouette of the stair treads. "I love when things are not so overly considered as to feel kind of lifeless and devoid of spontaneity."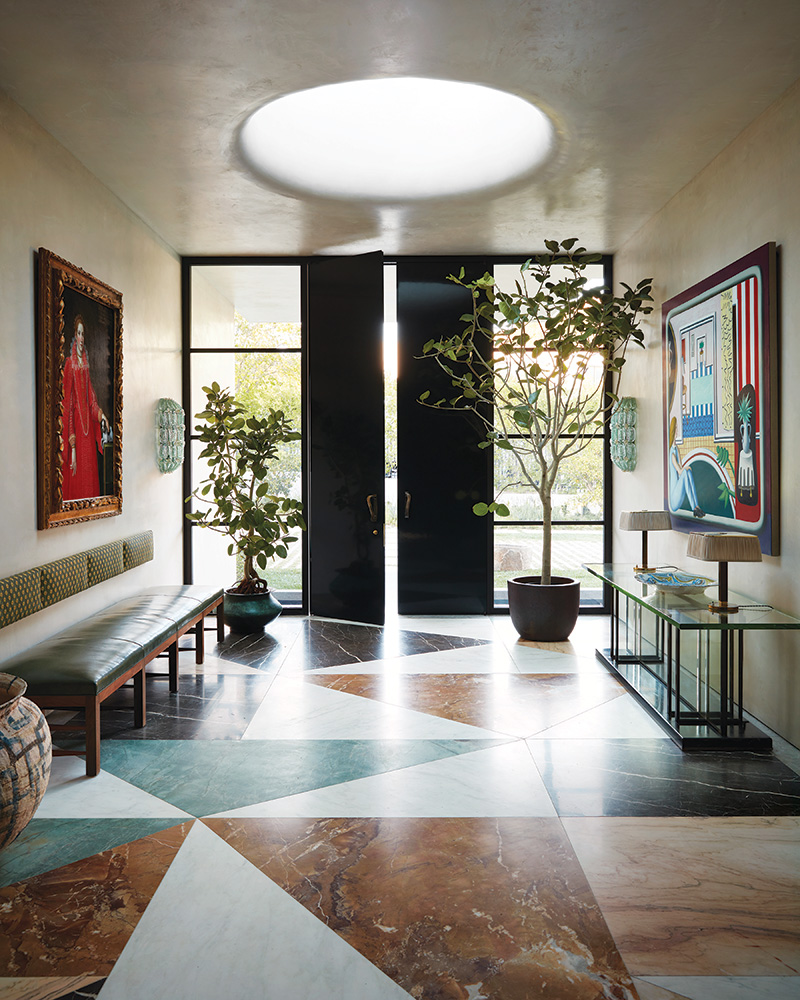 Finishing Touches
Architectural details like millwork, fireplaces, or ornate balusters can be used to create a dynamic focal point. "Sometimes the energy in the house can be very dark," says Shamshiri. "I know from both experience and sanctuary masters that putting a new stairwell in a house can totally shift the energy of a place."
Floors also offer an intoxicating opportunity for expression. "You don't generally look up to see what's on the ceiling unless you're in the Sistine Chapel," says Stuart, who created a stunning starburst floor pattern inspired by a Venetian design in a Spanish Revival–style home with a soaring entry in Los Angeles. With a double-height room, she adds, "you need something that occupies your vision on a more grounded level. I find this element to be so successful, especially in an entry that's not enormous in terms of width and depth."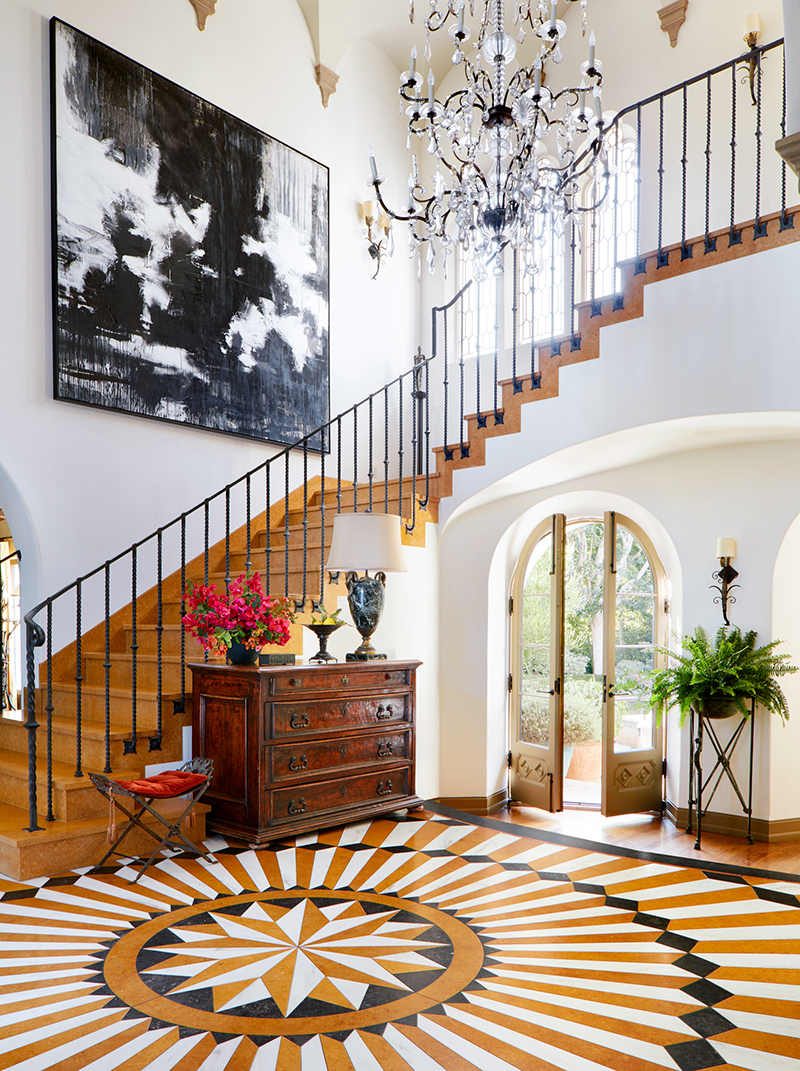 The final layers, from ornate decorative lighting to artworks and collectibles, are what give the entry its jewel-box quality. "Since the room has no particular function other than as a setting and a pass-through, they're much more interesting to design," says Sawyer, who featured a range of examples from modern to traditional in his new monograph, Sawyer | Berson: Houses and Landscapes (Rizzoli). "Doing the furniture plan for this space is obviously a different exercise from the rest of the house, but an entry hall is pure delight."
A version of this article first appeared in print in our 2023 Collectors Issue under the headline "Warm Welcome." Subscribe to the magazine.
Next Post