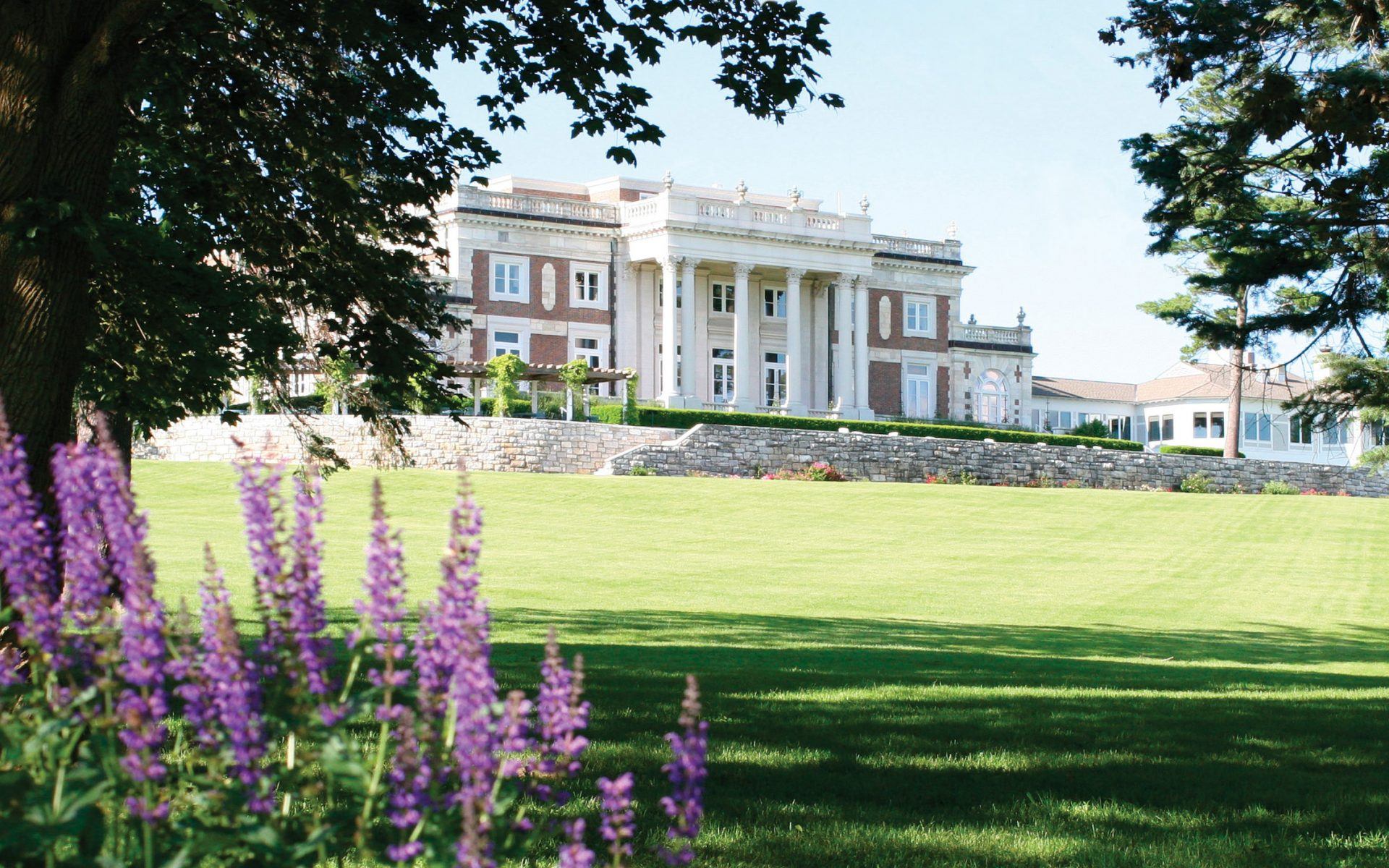 The Ultimate Art Lovers' Guide to the Berkshires
Exhilarating museum shows, a beloved music festival, and fashionable hotels make the region perfect for an end-of-summer escape
As anyone who has been to the Berkshires can attest, the tranquil western Massachusetts landscape is a nature lover's paradise. Once home to figures like Norman Rockwell and Edith Wharton (and her still-standing estate, The Mount), the bucolic region has become a low-key haven for those with a proclivity for the outdoors and a taste for the arts.
Here, "high wattage" comes in the form of prestigious cultural institutions like MASS MoCA or the music festival at Tanglewood—not celebrities or status-symbol cars. Still, the introduction of a new boutique inn—an 18th-century manor house that's received an elegant makeover—has brought a buzzy new energy to the region. Add to that a slew of culture and entertainment, and the Berkshires make the perfect choice for an end-of-summer escape.
The fresh face of the Berkshires comes in the form of the Inn at Kenmore Hall, a 1792 Georgian-Federalist residence that's been lovingly restored and exquisitely decorated by the couple who own and run it, Frank Muytjens (the former head of men's fashion at J.Crew) and Scott Edward Cole (an artist and local restaurateur). Set on 20 acres of meadow and woodland in the town of Richmond, the retreat is a modern take on the traditional bed-and-breakfast. Design-minded guests can delight in the authentic features of the estate, from the original center-hall staircase and banister to impressive woodwork and moldings.
Each of the five guest rooms and the stand-alone cottage, as well as the public spaces (including a front and back parlor, the "deconstructed" library, and a masculine bar where guests are invited to feel at home and mix themselves a drink), offer a harmonious blend of antiques and midcentury-modern furniture. You'll feel like Don Draper one moment, George Washington the next; breakfast is infused with a Revolutionary War–era feel, from the early-American menu and bow-back chairs to the white candles burning in simple brass holders.
Recommended: Dubai's Stunning Zaha Hadid–Designed Hotel Finally Set to Open
While it might be hard to pry yourself from the sweeping views of the hills on the inn's back terrace, the whole of the Berkshires are beckoning with an abundance of options. Jacob's Pillow, in the town of Becket, is home to America's longest-running international dance festival. Each week brings two concurrent dance offerings by troupes from around the world. Still on tap for the rest of summer are performances by Boston Ballet, Urban Bush Women, Martha Graham Dance Company, and a Pillow exclusive from Sara Mearns, the acclaimed New York City Ballet principal, who is set to perform in multiple cross-genre collaborations including a new duet with postmodern dance's Jodi Melnick.
In yet another cultural crossbreeding, Jacob's Pillow will be partnering later this month with The Clark, in Williamstown. Part art museum, part international center for research and academic programming, The Clark is in the middle of several exhibits, including one dedicated to Renoir and one to Ida O'Keefe. In addition, the institute will play host on August 18 to a Jacob's Pillow "pop-up," in which the Martha Graham Dance Company will perform a special site-specific iteration of The EVE Project, a two-year initiative that commemorates the ratification of the 19th Amendment. The program is free to the public, and visitors are encouraged to bring a lawn chair or blanket for outdoor seating.
The outdoors are always in season at the Berkshire Botanical Garden, housed across 20 acres in Stockbridge. This summer, the exhibition "Shimmering Flowers: Nancy Lorenz's Lacquer and Bronze Landscapes," features the New York artist's gilt and mother-of-pearl paintings that complement the garden's own collection of flora. She also presents tabletop "landscape vessels" in cast bronze, which are meant to engage a dialogue between the galleries and their surrounding gardens. The vessels feature arrangements that are being created by a rotating group of floral designers who are interpreting the art in unique displays of flowers and other natural materials.
Recommended: Restaurant by Olafur Eliasson Opens at the Tate Modern
Inspired garden-goers tempted to create their own floral arrangements should not miss the chance to score a vintage or contemporary vase at Griffin, a neat interior design–cum–clothing store in Great Barrington. The eclectic mix of new and vintage fashion, home goods, art, furniture, books, and toys, is a delight; you're just as likely to walk away with a vintage stole as you are a new set of luxury sheets, or an antique Norwegian nightstand, for that matter. As far as home goods go, a bit further along the road in Great Barrington is Elise Abrams Antiques, which seems like it could be a Christie's showroom on the eve of a major auction. There, you'll find everything from the perfect set of Royal Crown Derby's "Imari" dinner plates to Minton's cobalt Neoclassical dinner service for Tiffany, with enough sets of stunning stemware to warrant the establishment of a dedicated glassware museum.
Great Barrington also happens to be home to many of the region's best dining options. Cafe Adam is Berkshire-grown talent Adam Zieminski's homage to local cuisine that never disappoints. Here, the melon is sure to be heirloom, probably from a 25-year-old seed stock, while the lamb is reared at nearby Adirondack Lamb Co-Op. On a recent evening, a delectable meal of crab fritters followed by Scituate scallops on a bed of local corn, peppers, Vidalia onions, cherry tomato vinaigrette, and purple daikon radish sprouts was the essence of pure summer delight. (Be warned: the house-made potato chips are truly addictive, and the soufflé-style cheesecake with brandied cherries will have you asking for a repeat reservation.)
Slightly more rustic, the equally reliable Prairie Whale, also in Great Barrington, serves up an elevated take on locavore American fare in a charming indoor-outdoor house. This seems to be the watering hole for in-the-know locals, many of whom cluster around the central bar. This is Brooklyn restaurateur Mark Firth's establishment, and the hip/hipster vibe does not go unnoticed. Of course, there is also Dan Smith's John Andrews Farmhouse Restaurant, one town over in South Egremont, which has been wowing patrons with farm-to-table delights since 1990. Smith has been hailed as the architect of modern Berkshire cuisine, and his longstanding emphasis on local, seasonal ingredients comes with a twist of Italian regional influences.
This month, two of the area's best-known establishments have offerings worth a trip alone. Canyon Ranch Lenox, the dedicated wellness resort, is ready to help you unplug and recharge as only Canyon Ranch can. Set on the grounds of Bellefontaine, the brick-and-marble Gilded Age mansion built in 1897 by Carrère & Hastings offers a healthy approach to well-being with long-term results. Consultants and trainers customize a program tailored to your individual needs, and you can be as adventurous in the outdoors or as spa-centered as you like. Now, the resort has programs featuring gurus like Jennifer Pastiloff and Heather Ettinger, as well as a "Broadway in the Berkshires" package that includes artists from the Great White Way to help open creative energy and expression as part of a holistic wellness approach.
Meanwhile, Blantyre—the longstanding belle of the Berkshires—is an elegant reminder of the Gilded Age. A Tudor-style mansion built in 1902 for Robert Paterson, Blantyre is the first hotel in the United States to be designated a member of the prestigious Relais & Châteaux. The Lenox resort is an English arcadia offering five-star service in plush surroundings (there's no such thing as too much when it comes to Tudor touches, like wood-paneled walls, crown molding on the ceilings, or the stained-glass windows circling up the famous main-house staircase). As if all of this weren't enough, the piano player in the elegantly appointed music room has an uncanny knack for instinctively zeroing in on your song. Doubt it? Just begin your Berkshires stay at Blantyre and find out for yourself.
Next Post