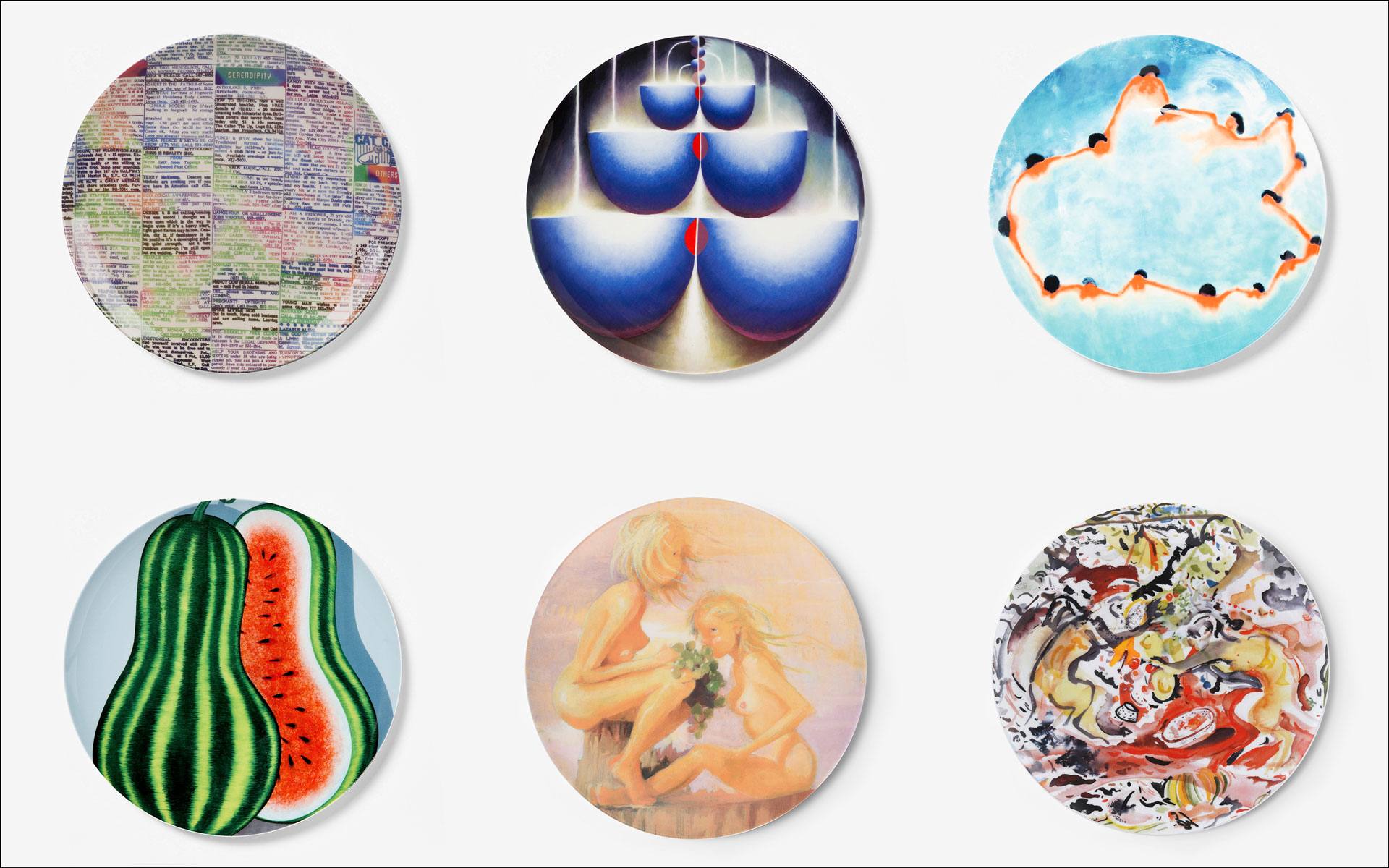 Feast Your Eyes on 50 Artist-Designed Plates Being Sold to Fight Homelessness
Coalition for the Homeless tapped blue-chip names, including Jenny Holzer, Glenn Ligon, and Christopher Wool, to help raise funds for those affected by COVID-19
Since the global pandemic was declared by the World Health Organization earlier this year, the art world and adjacent fashion and design communities have banded together like never before to help raise funds for much-needed causes. Whether auctions or exhibitions, face masks or T-shirts, philanthropic initiatives have run the gamut. Now, as the Coalition for the Homeless, the nation's oldest advocacy group assisting the homeless, has been forced to skip Artwalk NY, its traditional fundraising gala, it has partnered with 50 celebrated artists to create limited-edition plates that are perfect for meaningful holiday gifts.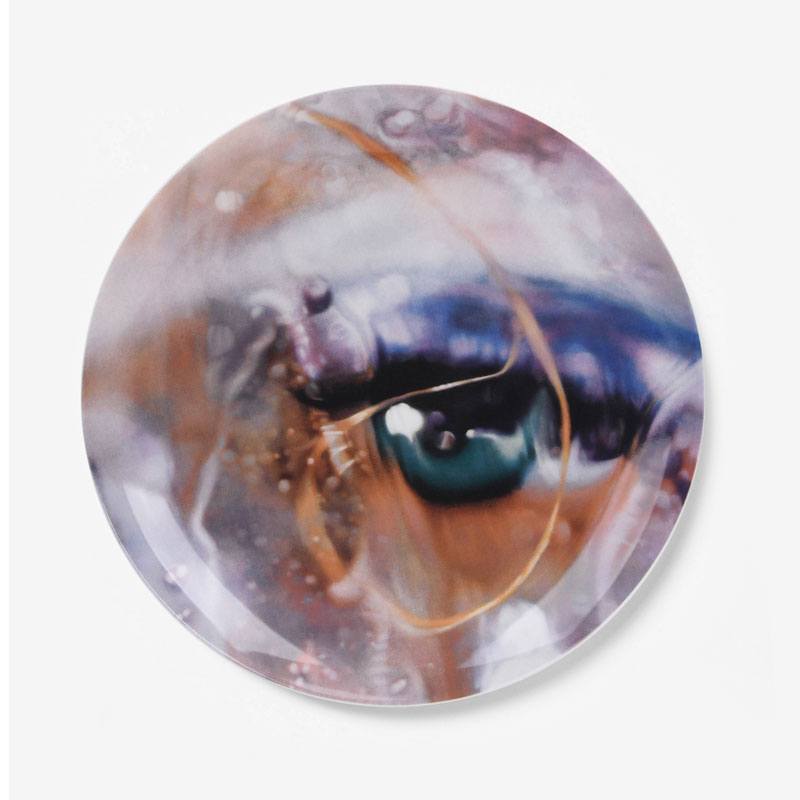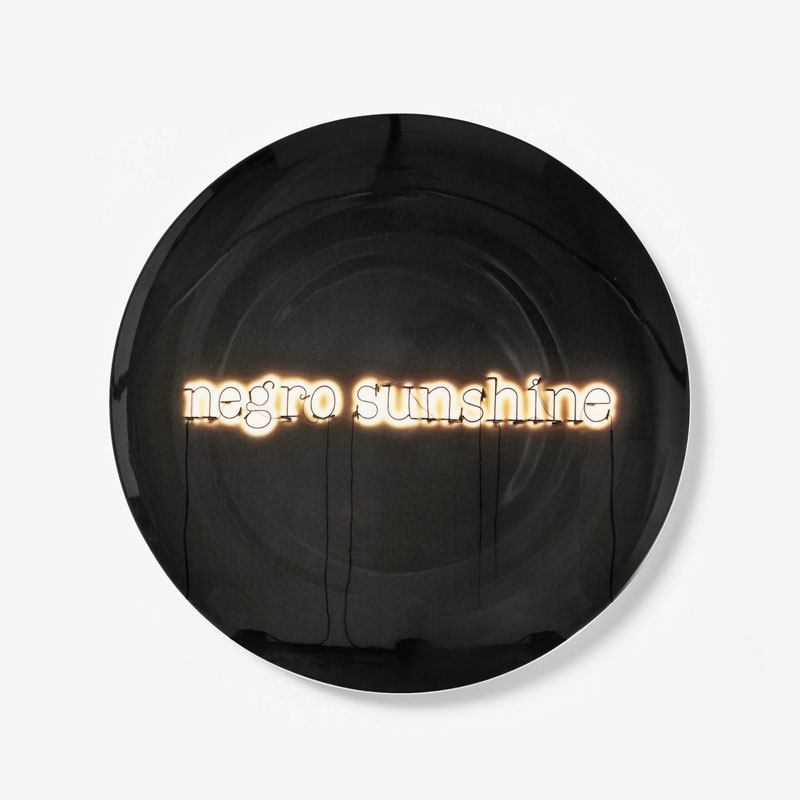 The Artist Plate Project features the works of living and late blue-chip artists on porcelain plates in editions of 175, produced by Prospect. Each priced at $175, the sale of just one plate will feed 75 homeless New Yorkers, providing aid to those affected by the COVID-19 crisis.
"When I visit relatives they always offer to 'fix me a plate,' which is their way of feeding and welcoming me into their homes," Glenn Ligon, one of the project's participating artists, tells Galerie. He selected his 2005 work, Warm Broad Glow, for his contribution. "When Coalition for the Homeless asked me to participate in this project, I thought of it as symbolically offering a plate: an act in recognition of the great work Coalition does to feed and shelter those in need."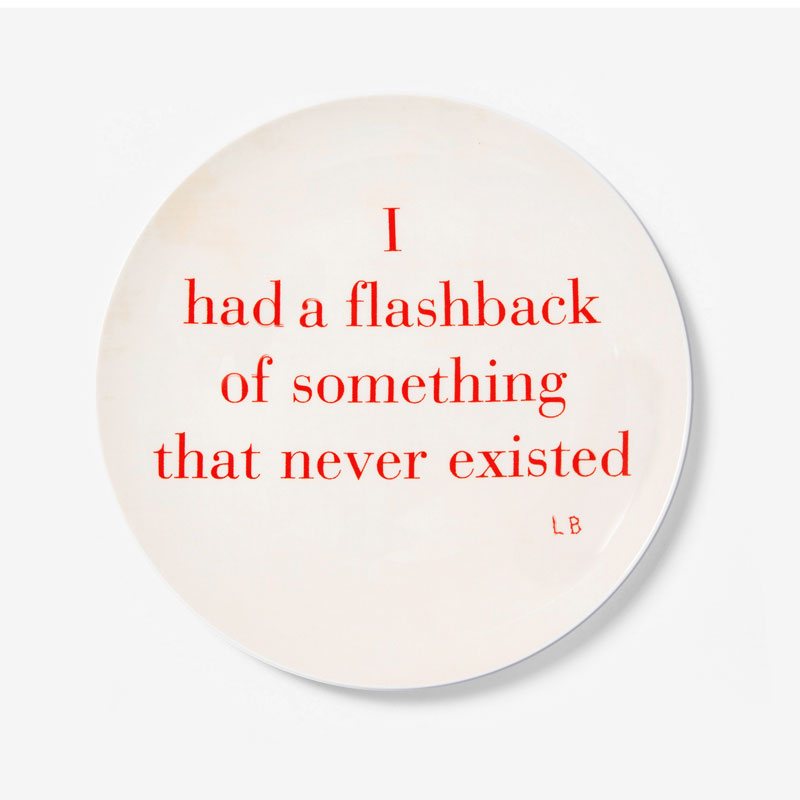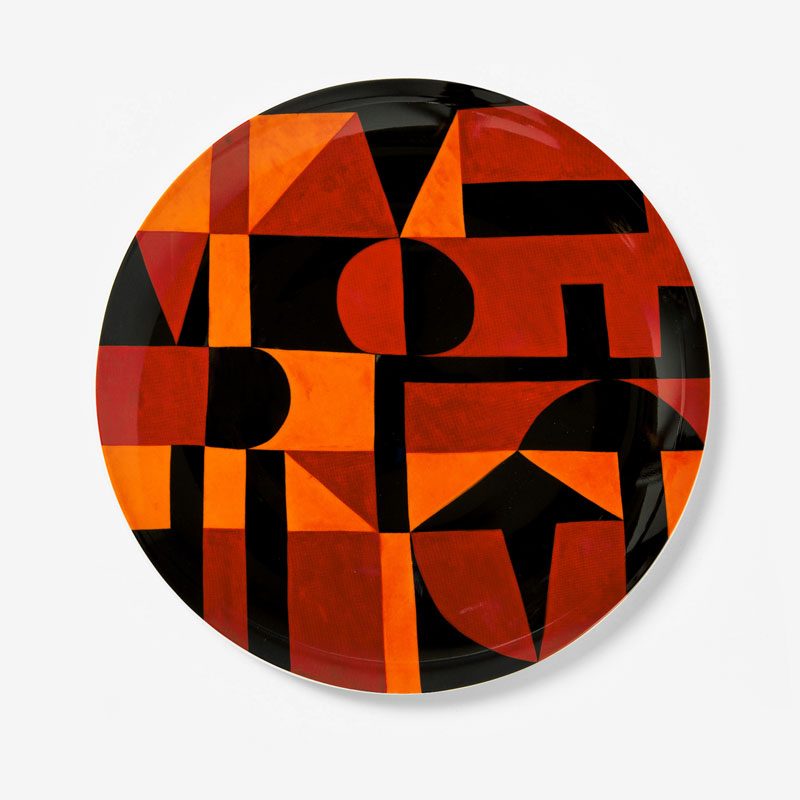 Other contemporary artists include Ed Ruscha, Ugo Rondinone, Marilyn Minter, Yoshitomo Nara, Kenny Scharf, Lorna Simpson, Wade Guyton, and Rashid Johnson, as well as late greats, such as Andy Warhol, Keith Haring, Louise Bourgeois, Lee Krasner, and Robert Mapplethorpe. Christopher Wool, Lawrence Weiner, Jenny Holzer, Nina Chanel Abney, Sarah Sze, Rob Pruitt, Julian Opie, and Cecily Brown are among the artists who created new works specifically for this project or those contributing never-before-seen pieces.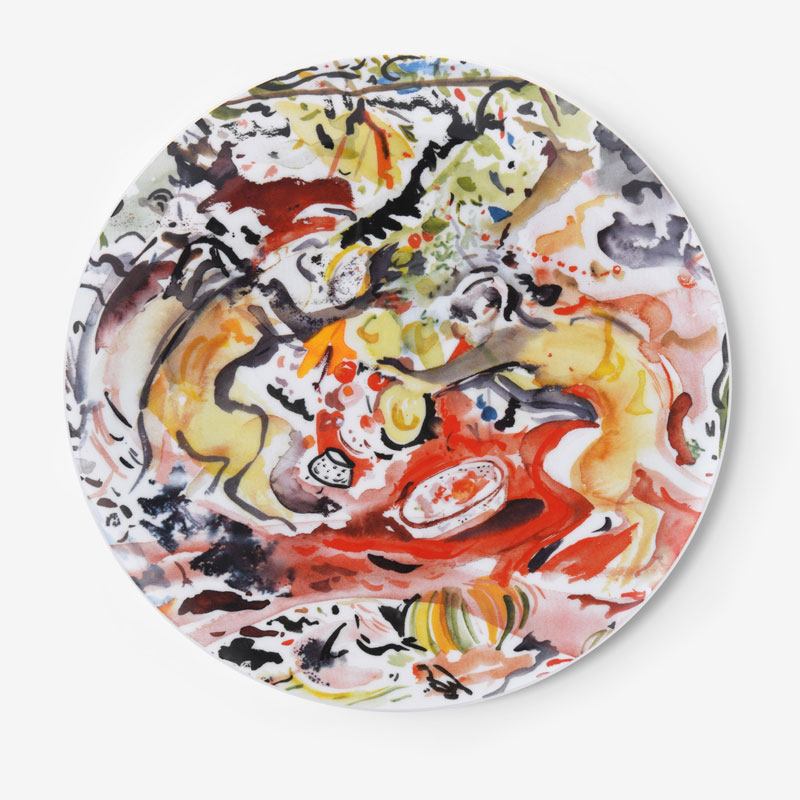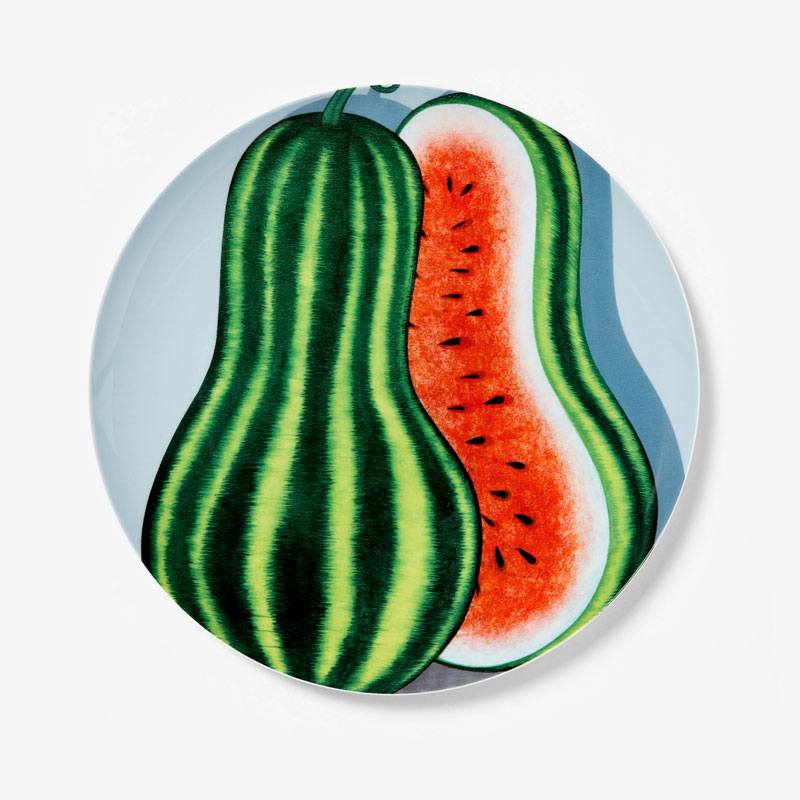 "This image came from a larger body of work focused on the still life and work that I made after Frans Snyders, the 17th-century Flemish painter," Brown tells Galerie on her new Untitled piece, which expands further upon her more classical subject matter highlighted in a current exhibition at Blenheim Palace. "I picked this image because it had a circular composition which I thought would be pretty on the plate. This project is a fabulous way to make something to assist such an important organization in helping so many in need right now."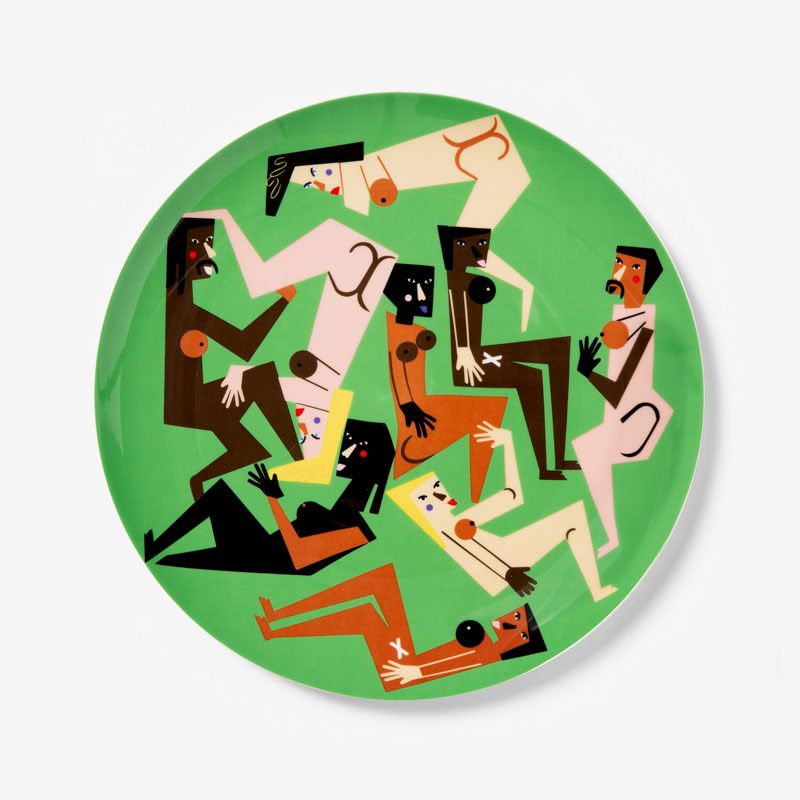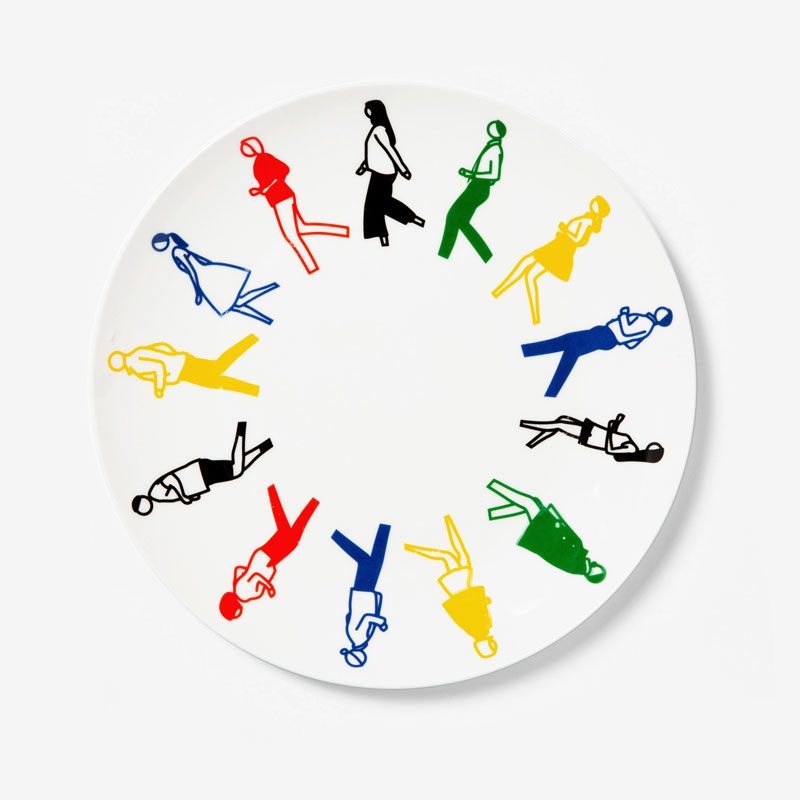 As the Artist Plate Project points out, a recent Columbia University study estimates that homelessness is likely to increase by 40 to 45 percent in the year ahead due to increased job losses and evictions caused by the pandemic.  "Since the Corona Virus crisis started, we have all witnessed more homelessness and despair on New York City streets than ever before. When the Coalition for the Homeless reached out, it was a no brainer to agree to participate," Julie Curtiss tells Galerie on contributing her 2018 Split artwork for the cause. "We are experiencing truly dark times, but for the plate, I wanted something summery and humorous that would be welcome in someone's home or one their wall. I picked a painting I made of a funky looking hybrid fruit, a sort of genetically engineered watermelon in the shape of a butternut squash to remind us of sunnier times ahead."
With an exhaustive list of contemporary artists to choose from, the plates would make a museum-worthy holiday tablescape or pack a punch displayed on walls year round.
The Artist Plate Project will be available for purchase at coalitionforthehomeless.org/artistplates from November 16 through December 15, 2020.
Next Post