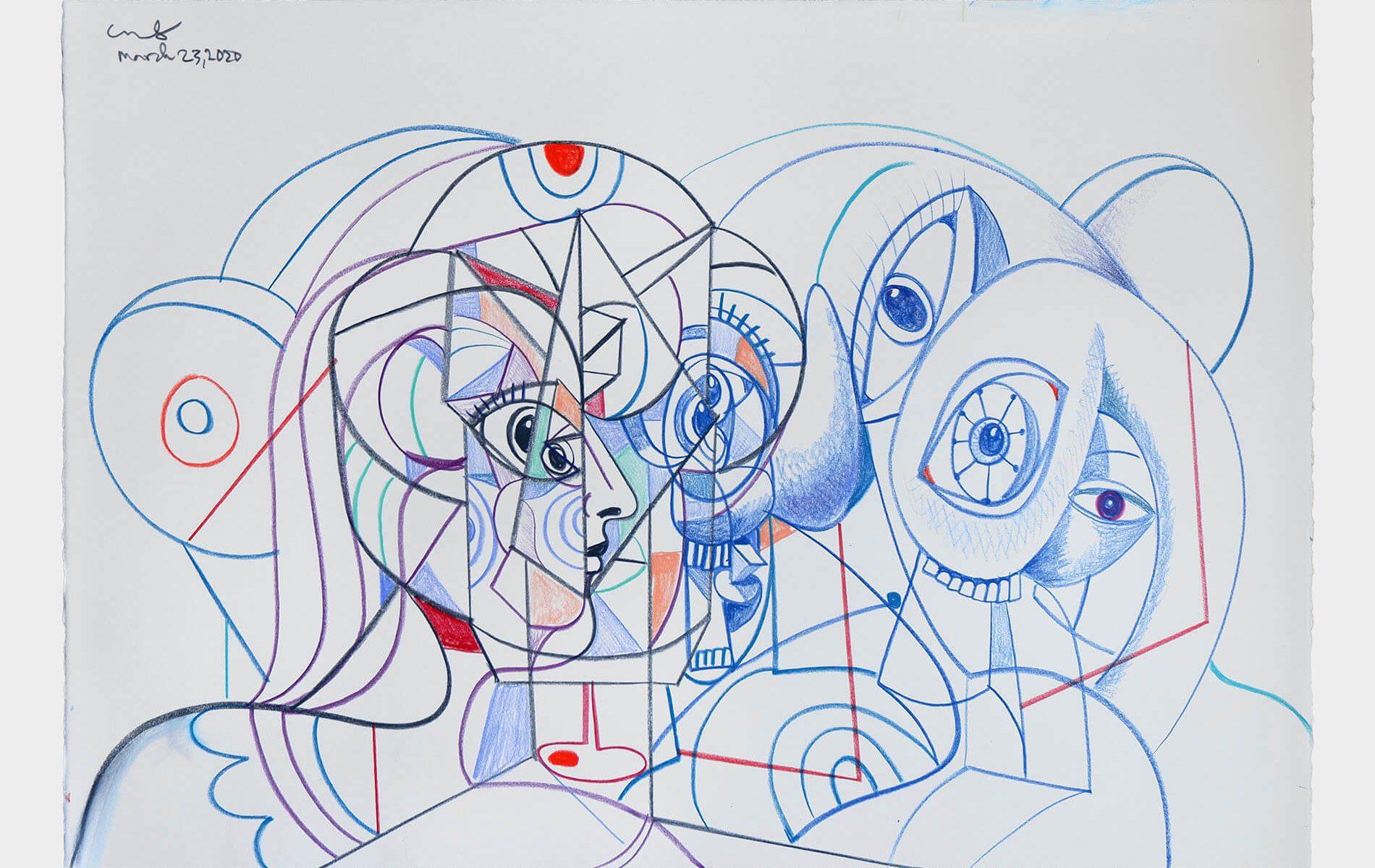 How to Support the COVID-19 Relief Effort Through Buying Art
Artsy, Hauser & Wirth, and Galerie Lelong are raising funds for global relief efforts
As doors close during the worldwide pandemic, shuttered galleries and auction houses have left the art world in a lurch. But it is during these hard times that we rely on the arts more than ever—a beacon of light in a dark reality. We rounded up a selection of commercial art-world initiatives in which a portion of the sales go to support organizations to fight against COVID-19.
With brick-and-mortar spaces currently closed, online platforms have a more captive audience than ever. Through the month of April, leading online art forum Artsy is donating ten percent of its proceeds from a new series of four "Give Back" collections to WHO's COVID-19 Solidarity Response Fund. The collections are grouped under four themes: Works from blue chip gallery shows; prints priced under $20,000 by well-known artists; works by established artists whose museum shows have been cancelled; and one for emerging names. The donation from each sale will be fully subsidized by Artsy and will not reduce the proceeds to the galleries.
"I'm proud of the Artsy team for their exhaustive efforts to support our partners and their artists through this crisis," says the firm's chief executive, Mike Steib. "We will do everything we can to ensure that art keeps going through this crisis and is available to everyone in the world." Works on offer range from vibrant canvases by young abstract painter Reginald Sylvester II, Katie Stout's quirky ceramic lamps, and striking prints by Petra Cortright to a gelatin silver print by Hiroshi Sugimoto from Fraenkel Gallery.
Another online arts initiative responding to the crisis is Pictures for Elmhurst, a relief effort organized by a group of New Yorkers working in the creative industry. 96 photographers are selling their prints, with 100% of the proceeds going to Elmhurst Hospital, a major hospital in Queens that accounts for 32 percent of all COVID-19 cases in New York City. From today through April 20, you can buy 8.5 x 11–inch prints by the likes of Tyler Mitchell, the rising star who shot Beyonce for the cover of Vogue, Sara Cwynar, and Farah Al Qasmi for just $150. The funds collected will be used to purchase much-needed equipment. There's also the option to contribute any amount here. The entirely volunteer initiative was inspired by a similar fundraiser for the Pope John XXIII Hospital in Bergamo, Italy, which raised more than 700,000 Euros in just 10 days.
While the international mega-gallery Hauser & Wirth has temporarily closed its spaces in Zurich, London, New York, Somerset, Los Angeles, Hong Kong and Gstaad, it recently launched new online viewing rooms. Ten percent of its online sales proceeds will go to the World Health Organization (WHO), the UN agency leading the fight against the coronavirus pandemic. While a series of delightful drawings by George Condo has already sold out, viewers can soon find powerful photographs by Zoe Leonard in a show that went live on Saturday, April 11.
Recommended: New York's Design Community Launches Auction to Benefit COVID-19 Relief
The gallery, which is run by Manuela and Iwan Wirth, plans to continue to donate money from the online sales for the duration of the crisis. "We see ourselves as members of a worldwide community, and our support of the WHO is a way to participate in an immediate humanitarian effort that supersedes borders," Iwan Wirth said.
The color red has long been considered a powerfully charged hue; associated with love and emotions as well as strength and power. In their first online initiative, Galerie Lelong launches "Red," an exhibition that explores various interpretations of the color through 25 works by such boldface names as Etel Adnan, Yoko Ono, Alfredo Jaar, and Andy Goldsworthy. Going live on Friday, April 10, a portion of the proceeds from the sales will go to Heart to Heart International to support their international and domestic responses to COVID-19, including mobile medical units and the distribution of hygiene kits.
"Art is a healer for our souls but in this time of a global pandemic we also need to recognize the heroes and heroines who are active physical healers and support the organizations reinforcing their work," Galerie Lelong's vice president and partner Mary Sabbatino tells Galerie. 
James Hyman, the director of London's Hyman Gallery, meanwhile, has begun to sell works from his personal collection, donating all the money to the National Health Service (NHS). Eight early prints by Andy Warhol sold in just three days, and a check for thousands of pounds was given to the Royal Free charity's COVID-19 Fund. "As everyone pulls together, I have been thinking what I can do as an art dealer," says Hymen.
Recommended: Artist Hank Willis Thomas and Gallerist Jack Shainman Share Their Story
Furthering his generous efforts, Hyman has curated a special fundraising exhibition on his gallery's website featuring a selection of works by some of the major photographers of the 19th and 20th centuries, with 100 percent of profits going directly to the NHS. Expect to find striking photographs by some of the early masters of the medium including Walker Evans, Andre Giroux, Aaron Siskind, and contemporary artists such as Marc Quinn, for prices that range from £1,200 to £22,000. The exhibition is on view through April 30.
In a bid to support those working on the front lines of coronavirus in France, the Parisian auction house Piasa launched an online charity sale of contemporary art and design in aid of the country's Protégé Ton Soignant (Protect Your Caregiver). The sale was spearheaded by art collector Laurent Dumas, the president of Piasa, who put out a call to leading artists, galleries, and designers. Responses came in eagerly, with 369 pieces in just 48 hours.
Among the galleries involved were Levy Gorvy, Almine Rech, Galerie Thaddaeus Ropac, and Galerie Eric Dupont, and featured work by artists from Charlotte Perriand to Jeff Koons. The top lot, a large acrylic-on-canvas, Les Débutantes, bleu de minuit, by Paris-born, Los Angeles–based artist Claire Tabouret sparked a bidding war, finally hitting the block for €207,000 ($224,975). In total, all of the lots brought in €2,417,400 ($2,628,000) for the cause.
Magnum Photos' biannual Square Print Sale is always one of the most anticipated events for photography lovers around the world, where the renowned photographic agency presents a selection of museum-quality prints available to buy for just $100. This year's iteration, which ended on Sunday, was produced in collaboration with global photography network The Everyday Projects. Photographers selected images that address the theme, "Turning Points," and the organization donated 50 percent of their proceeds to the Médecins Sans Frontières' COVID-19 emergency response.
Next Post