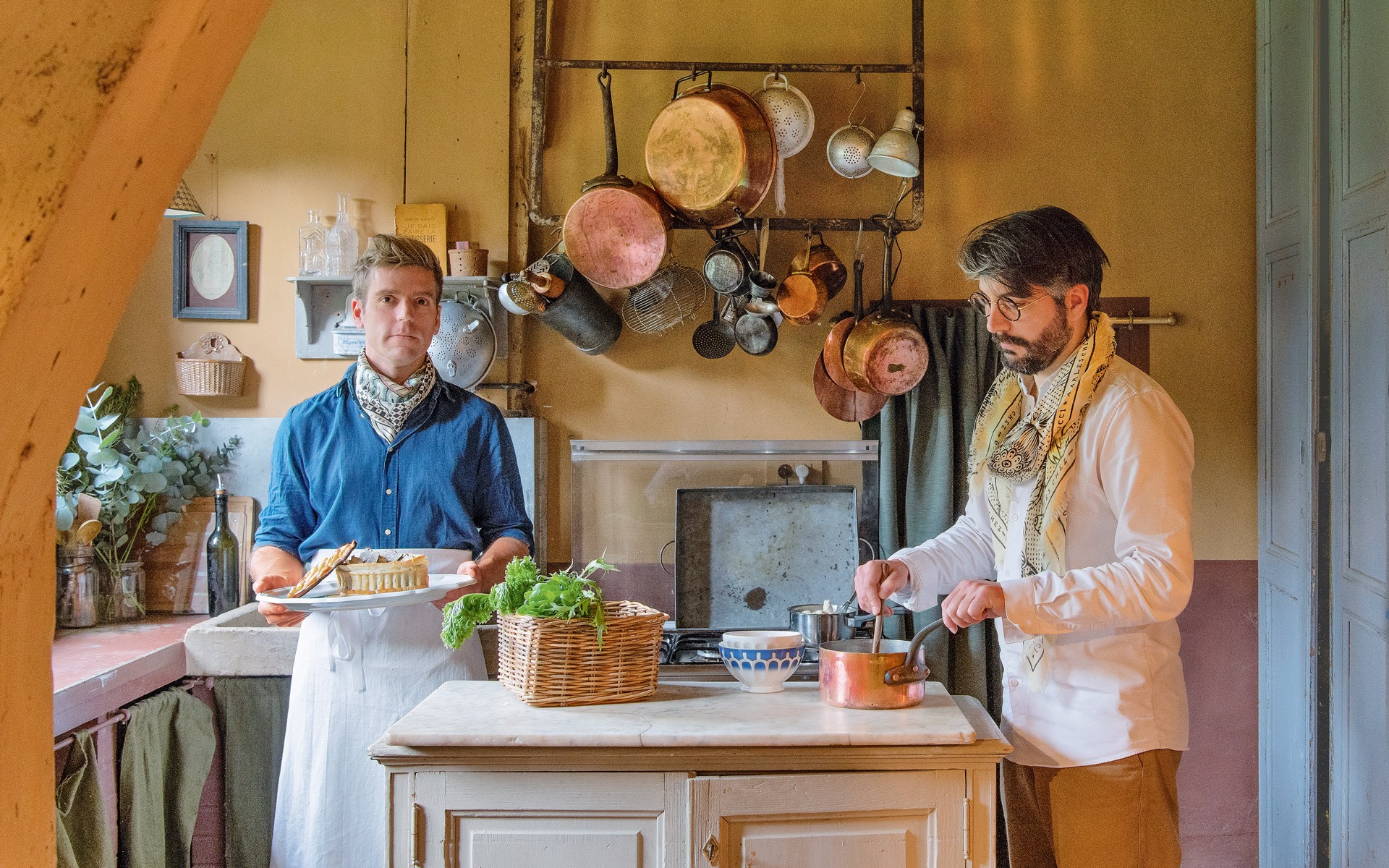 The Design Duo Behind Antoinette Poisson Shares Their Secrets to Cozy Chic French Entertaining
Jean-Baptiste Martin and Vincent Farelly join more of the world's most influential tastemakers in a new book by Pierre Sauvage, owner of Casa Lopez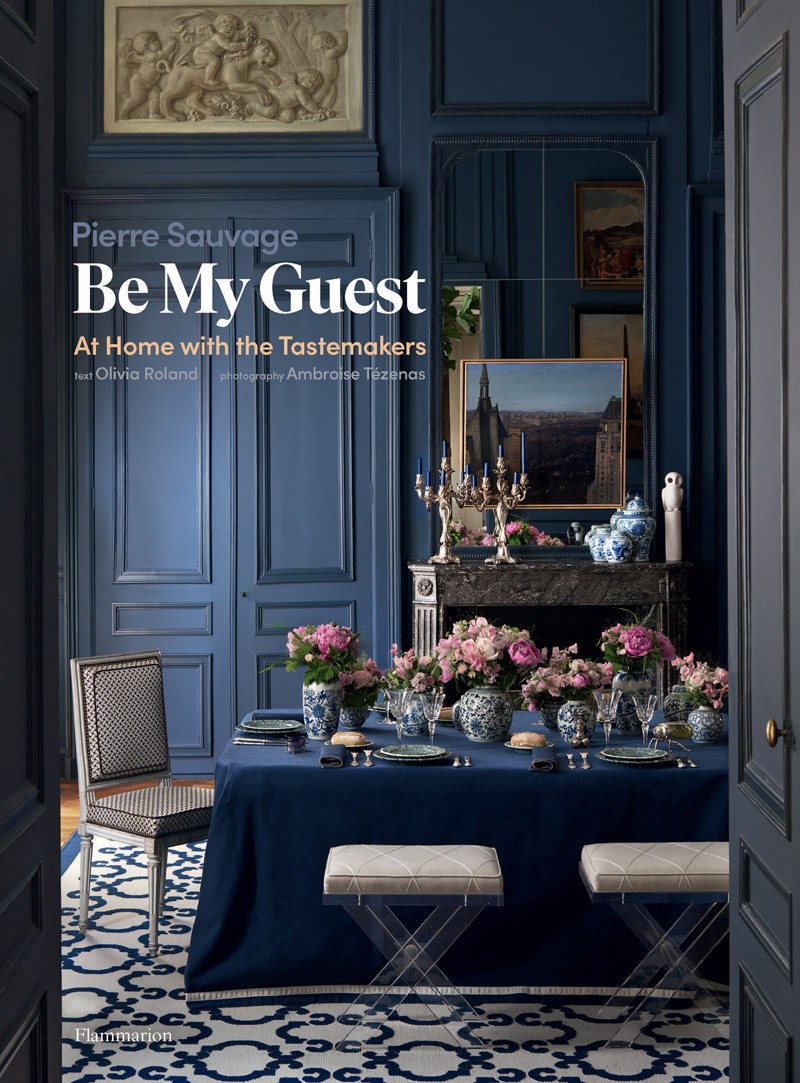 Just as it takes the exact right blend of ingredients, time, and skill to create a perfect cassoulet or light-as-air soufflé, an unforgettable dinner party also requires a magical mix. And there are a select few who can effortlessly move from the kitchen to the dining room, cultivating an enchanting fête each and every time.
The secret is "a well-chosen guest list, a nice table, flowers, delicious food, and a lovely environment," says Pierre Sauvage, owner and creative director of the exquisitely curated Paris home design boutique Casa Lopez. In his luscious new tome, Be My Guest: At Home with the Tastemakers (Rizzoli), Sauvage spotlights more than 20 creatives from around the world whose invitations are always met with a resounding yes.
The book opens the door of notable hosts such as Linda Pinto, Chahan Minassian, Robert Couturier, and Christian Louboutin. Also included is an intimate look inside the rustic dining room of Jean-Baptiste Martin and Vincent Farelly, the A Paris chez Antoinette Poisson founders who welcome friends at their weekend home in Eure-et-Loir, France. Their reimagined 17th-century posting inn, which captures the same romance as that of their hand-blocked wallpaper atelier, is where they host friends for classic meals like creamy scrambled eggs with truffles or vol-au-vent.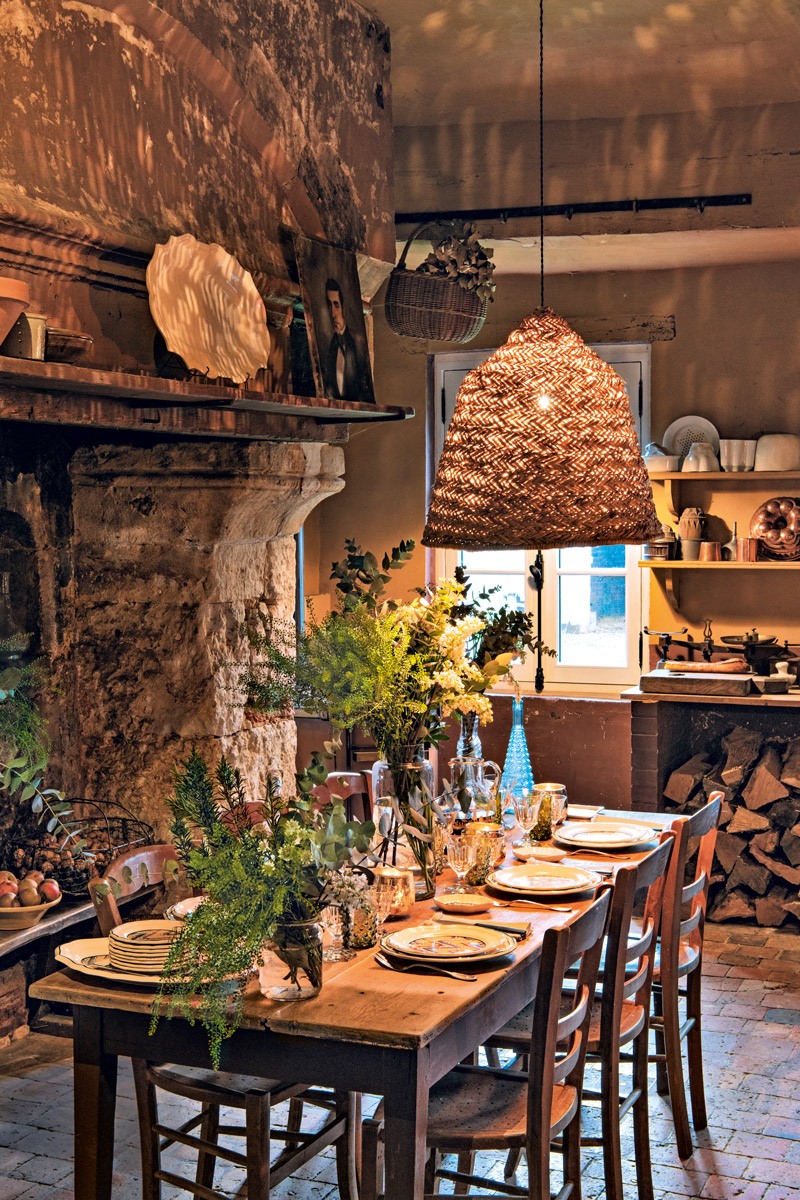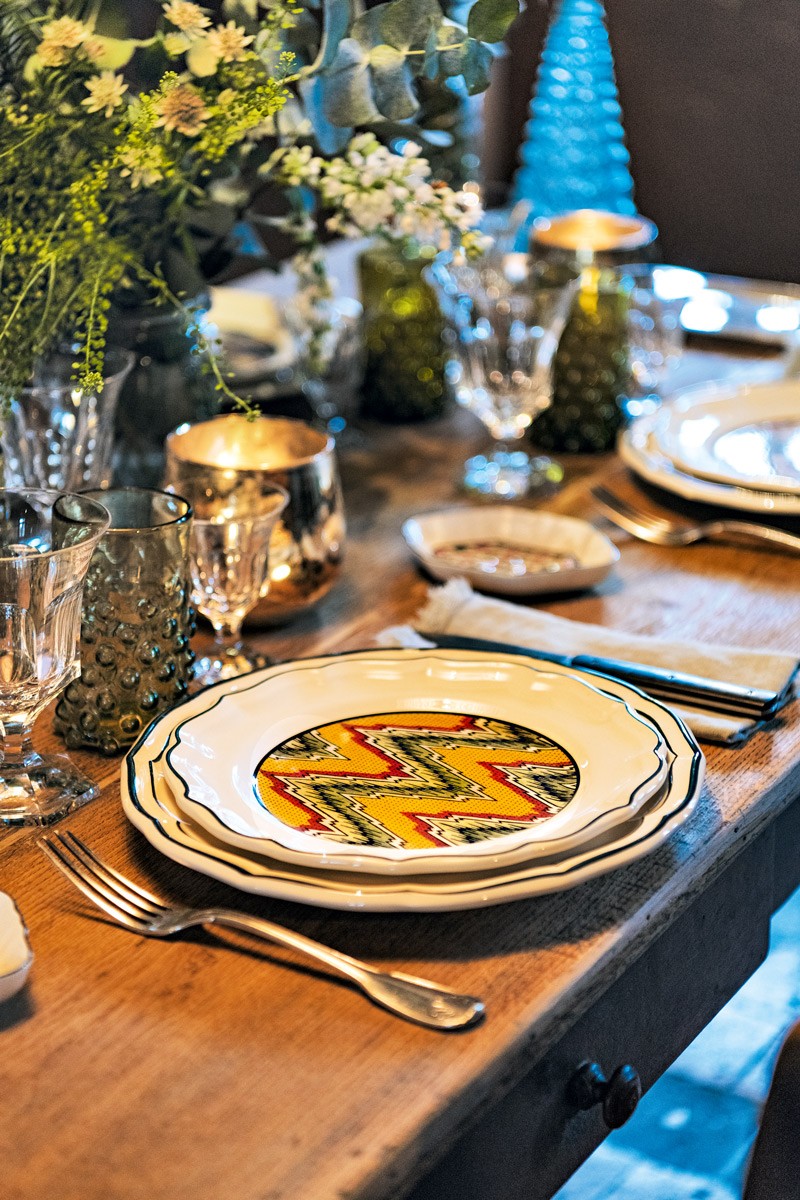 "We really like the comforting dishes of our grandmothers, like Vincent's grandmother's famous Italian osso buco from the 1960s," says Martin, who finds inspiration in Antoinette Poisson's patterns, seeking out plates and textiles that re-create colorful geometric and floral designs from the 1700s, which bring an old-fashioned sensibility to the table without ostentation. "The decor is as important to us as the dishes we serve. The pleasure is complete when the table is beautiful, the dish delicious, the wine exquisite, and the guests happy."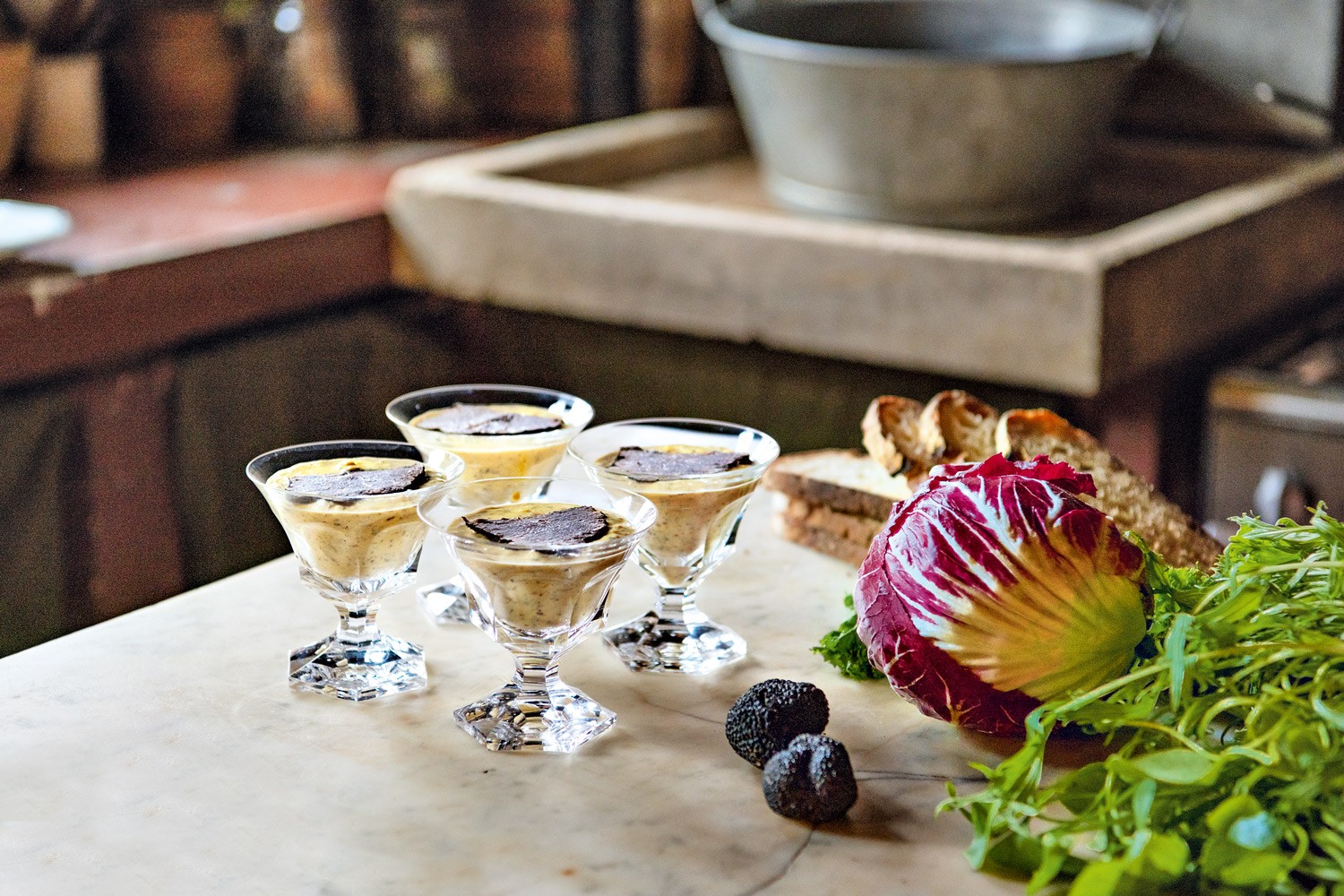 Sauvage concurs that it's the personal touches that elevate a meal into an event. "Right now I really like making centerpieces in 19th-century silver plate warmers overflowing with flowers," says the author. "When I organize dinners sufficiently in advance, I'll have the napkins embroidered with the initials or first name of my guests. Sometimes, I even have the bread plates painted with their names."
While clean plates and empty glasses indicate a successful meal, what signifies a memorable night is much more experiential. "For me, the sign is when the time speeds up and the guests forget their watches," says Sauvage. "They then leave later than scheduled and have not even finished their conversations." 
A version of this article first appeared in print in our 2020 Fall issue under the headline "Affair to Remember." Subscribe to the magazine.
Next Post