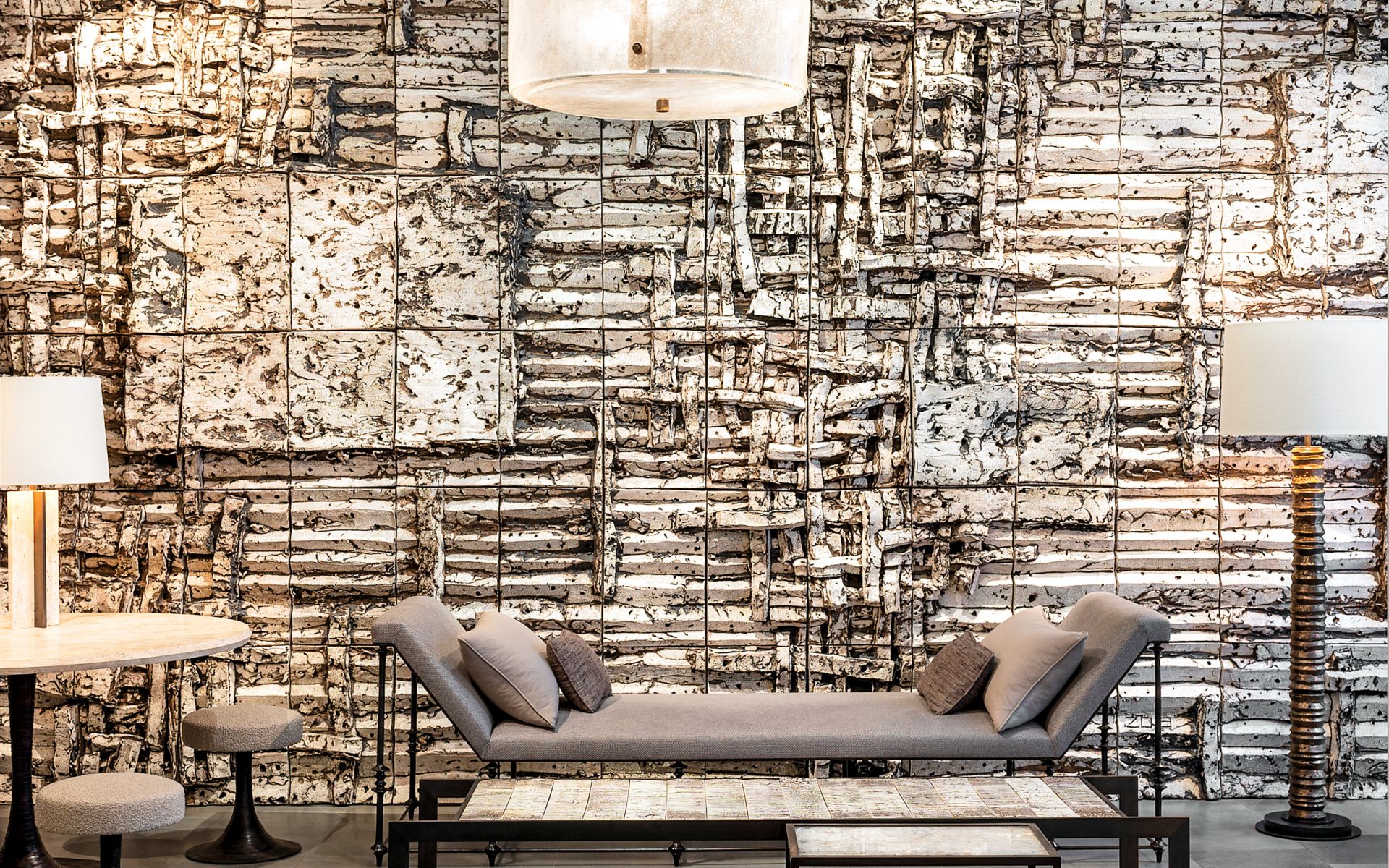 Hôtel de Crillon Designer Chahan Minassian Opens New Paris Gallery
The Beirut-born talent will open a space in Venice with London antiquities dealer Colnaghi
On the rue de Lille in Paris, Chahan Gallery presides as a monochromatic sanctuary rich with textures and materials. Inside its new expansion, a creamy monolithic ceramic wall by Peter Lane dominates the space yet doesn't distract from the quiet beauty of a rock-crystal screen or a leather-on-suede marquetry console.
"All of this sets an atmosphere of comfort and serenity that is characteristic of the interiors I design," says founder Chahan Minassian, who recently gained much acclaim for the elaborate spaces he devised for the renovation of the famed Hôtel de Crillon.
Minassian's original location next door is a curation of vintage finds and offers an up-close look at the design pieces that make the Beirut-born talent—who is currently planning a collaboration with antiquities dealer Colnaghi in Venice—one of the world's most in-demand architects, antiquaires, and furniture designers. 
Recommended: Sig Bergamin Lists Exuberant Paris Apartment for $3.3 Million
Colnaghi and Chahan are also collaborating on a project during this year's Venice Biennale—the creation of a "21st-century traveller" apartment on the historic Abbazia di San Gregorio. The space—which will open May 11 and be available to view by appointment until November 24—will incorporate master paintings with modern and vintage furnishings and other decorative objects.
A version of this article first appeared in print in our 2019 Spring Issue in the section The Artful Life. Subscribe to the magazine.
Next Post