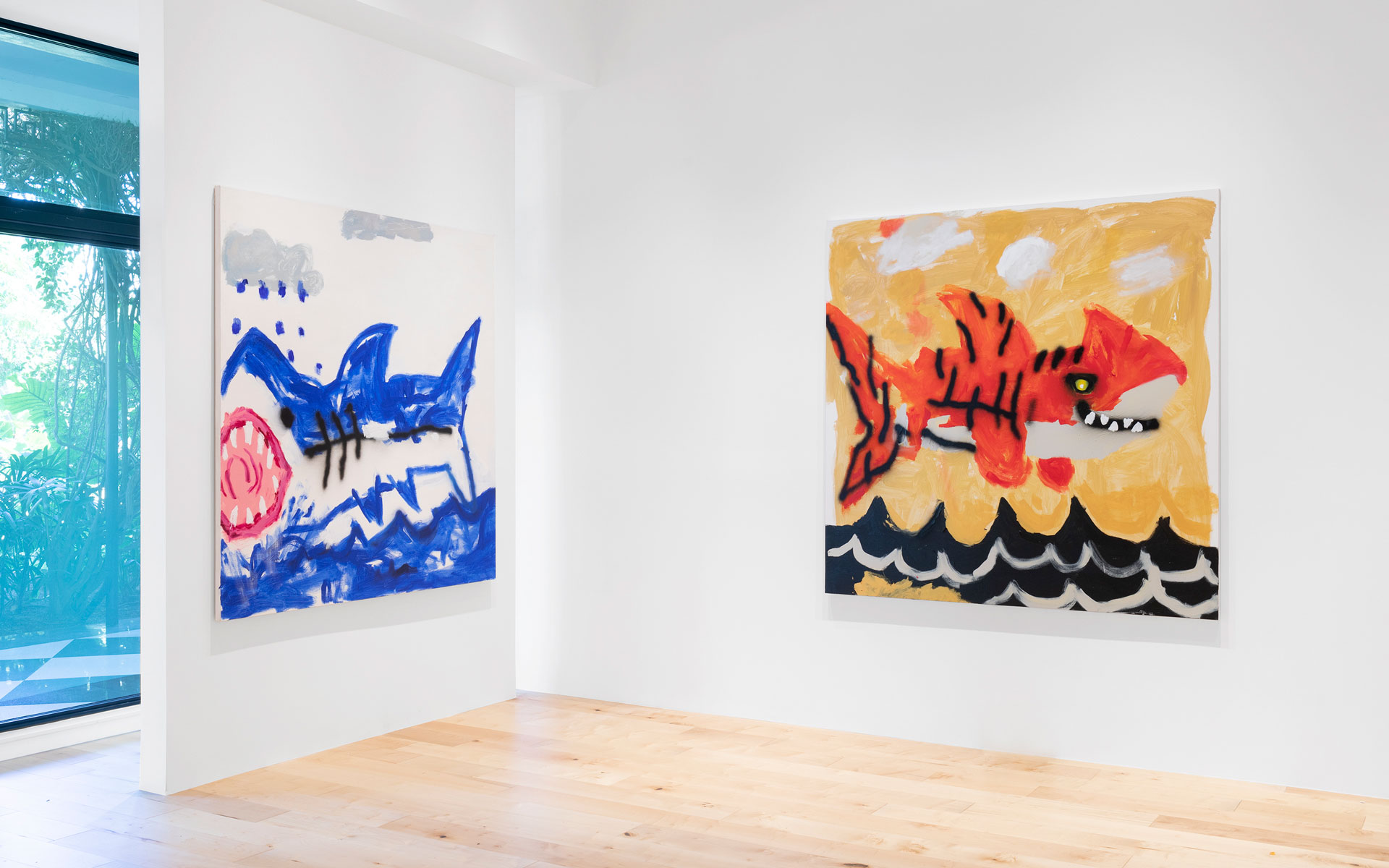 7 Must-Visit Exhibitions in the Hamptons This Summer
From Guild Hall to Pace Gallery, these institutions are staging some of the most exciting exhibitions of the season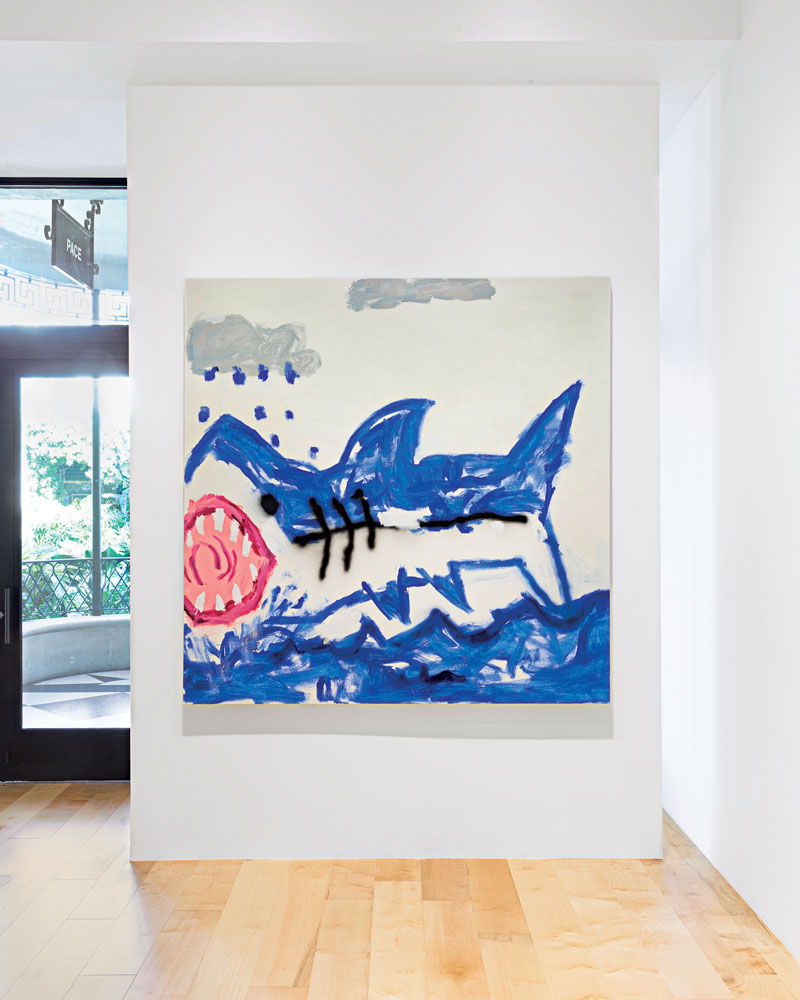 1. Pace Gallery
An exhibition of new paintings and drawings depicting fantastical, hybrid creatures by the buzzworthy artist Robert Nava will be on view at Pace Gallery's East Hampton outpost from August 12 to 29. Challenging the pretense of high art, his unique aesthetic is intentionally raw and childlike. A similar exhibition by the artist at Pace in Palm Beach in January quickly sold out, and with Nava's long wait list of mega-collectors and steadily rising auction prices, this show is sure to follow suit.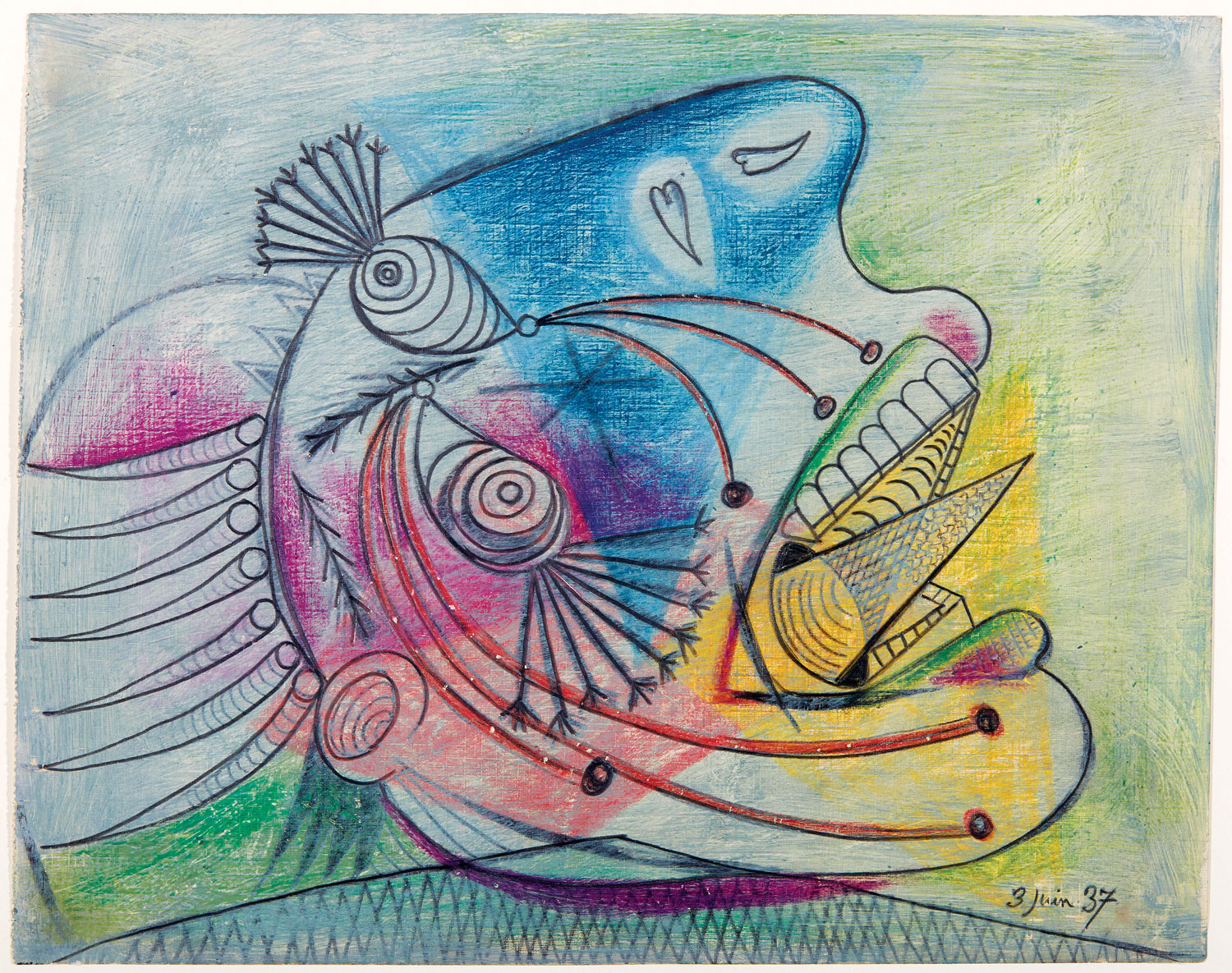 2. Pollock-Krasner House and Study Center
Overlooking Accabonac Creek in Springs, the meticulously preserved former home and studio of Lee Krasner and Jackson Pollock give visitors a unique insight into the extraordinary creative processes of two of America's greatest painters. Open to the public as a museum since 1988, the Pollock-Krasner House and Study Center is showcasing two fascinating exhibitions this summer. "Mary Abbott: The Living Possibility of Paint," on view through July 25, explores the Abstract Expressionist's vivid, gestural paintings from the 1950s, while "Picasso in Pollock" (July 29–October 31) will reveal how Pollock was inspired by many elements of Picasso's work.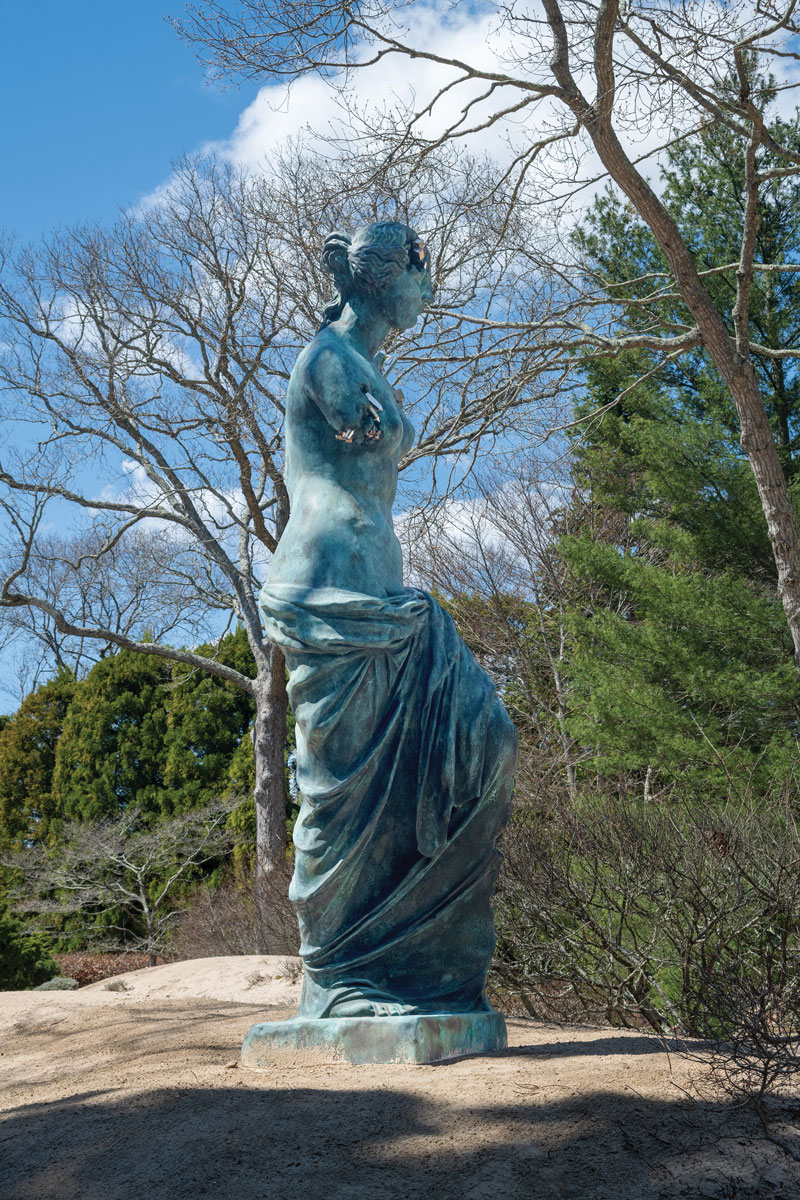 3. LongHouse Reserve
Art and nature come together in spectacular fashion at East Hampton's LongHouse Reserve, the 16-acre preserve and sculpture garden conceived by textile designer Jack Lenor Larsen, who passed away in December. This year's annual "Rites of Spring" ushered in a new program of installations by Daniel Arsham, John Giorno, Beverly Pepper, and Prune Nourry. Situated among the grounds' permanent sculptures by Buckminster Fuller, Sol LeWitt, and Willem de Kooning, Arsham's striking Bronze Eroded Venus de Milo (2020) resembles a relic dug up from an archaeological site of the future. To create the figure, he spent a year working at Réunion des Musées Nationaux Grand Palais in Paris, a 200-year-old cast studio that reproduces artworks from classical antiquity held in European museums such as the Louvre. Arsham transforms the replica with volcanic ash and crystals to explore notions of compressed time. 
4. Hauser & Wirth 
After joining the wave of blue-chip art dealers opening Hamptons locations last summer, Hauser & Wirth begins this season with a show curated by Rashid Johnson. Featuring work by David Hammons, John Smith, Vija Celmins, and Sheree Hovsepian, the exhibit considers the ebbs and flows of life after a year of isolation. In July, the gallery debuts a new selection of works by Henry Taylor, including his rarely exhibited paintings from his "Jockey and Caddie" series. Also, don't miss the large-scale outdoor sculptures by Eduardo Chillida and Louise Bourgeois that dot the gallery grounds.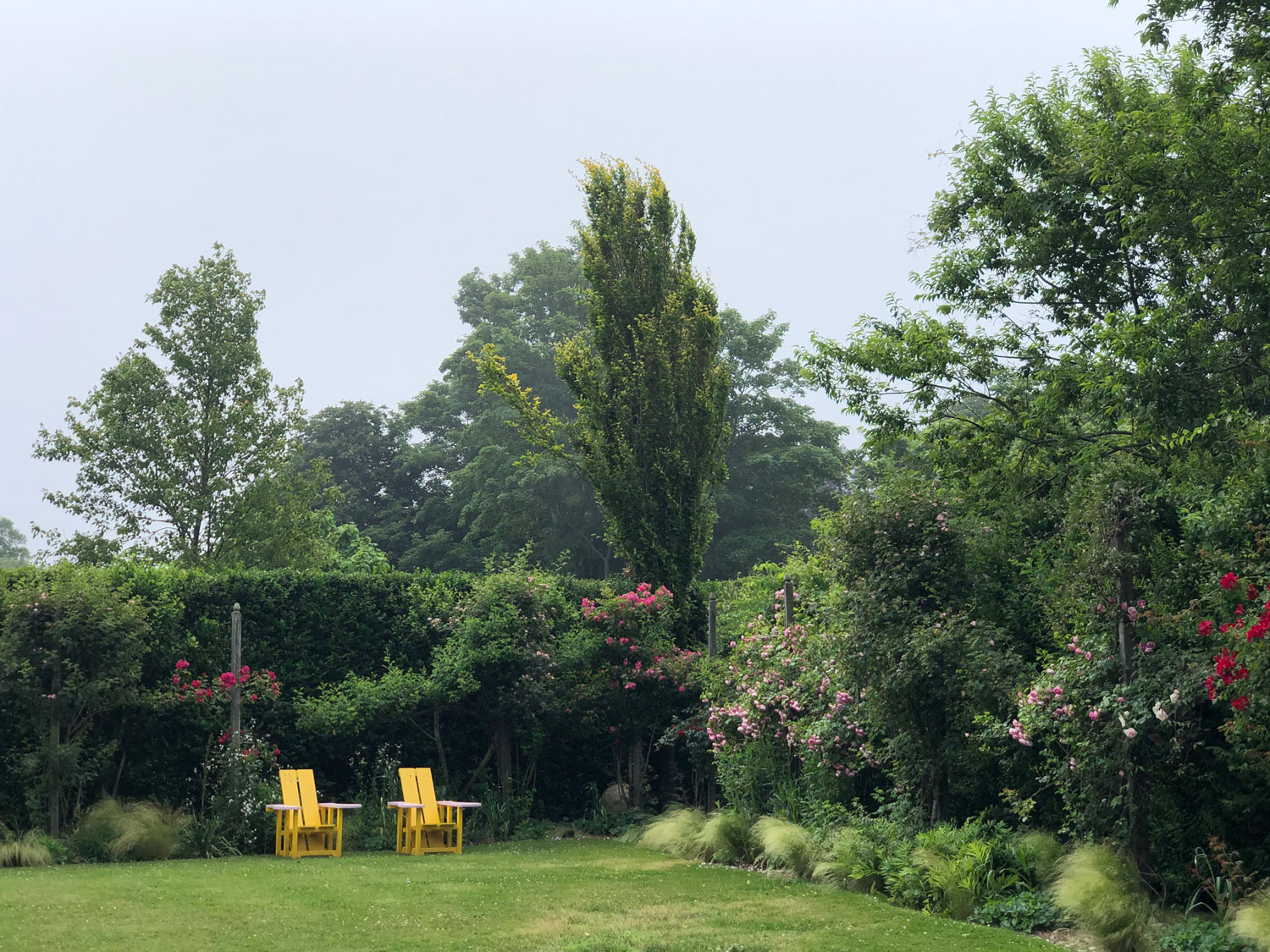 5. The Madoo Conservancy
In 1967, the artist and writer Robert Dash purchased a two-acre garden refuge in Sagaponack and named it Madoo, which means "my dove" in old Scottish. Now listed on the National Register of Historic Places, the Madoo Conservancy has grown in line with the late founder's vision, as a public garden with an increasingly ambitious arts program. This summer presents exhibitions by Nicholas Howey (through June 26), Billy Sullivan (July 2–August 14), and, in a special collaboration with Lisson Gallery, Spencer
Finch (August 20–September 24). "Spencer is deeply interested in gardens, but he also has amazing use of poetry and color," says executive director Alejandro Saralegui. "It is a perfect match." 
6.
Guild Hall
After a long delay due to the pandemic, the celebrated New York artist Robert Longo opens his solo show "A History of the Present" at Guild Hall in East Hampton. Shining a critical light on American history from the time of Abstract Expressionism through to today, it is on view from August 7 to October 17. A fantastical exhibition of historic and imagined shipwrecks by Alexis Rockman precedes it, opened on June 12.
A version of this article first appeared in print in our 2021 Summer issue. Subscribe to the magazine.
Next Post